TULA Skincare
Balanced Beauty Gummy Vitamins For Strong Hair, Skin & Nails Plus Probiotics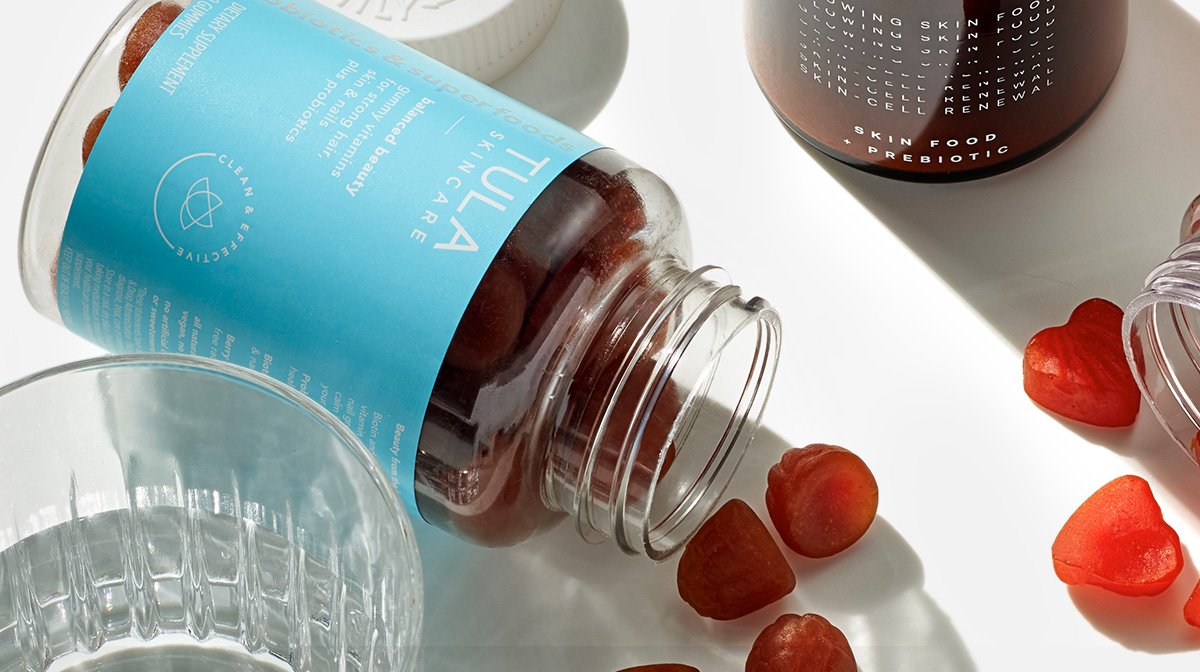 This vitamin contains biotin and folic acid that support healthy skin, hair, and nails, while prebiotics and probiotics ease bloating by enhancing the natural balance of the digestive system. Probiotic and prebiotic ingredients in TULA help alleviate bloating by improving your digestive system's natural balance – making them beneficial to your digestive health. Gluten & soy free. All natural, vegan, and free from artificial colors, flavors, and preservatives.
HUM Nutrition
Hair Sweet Hair Growth Vegan Gummies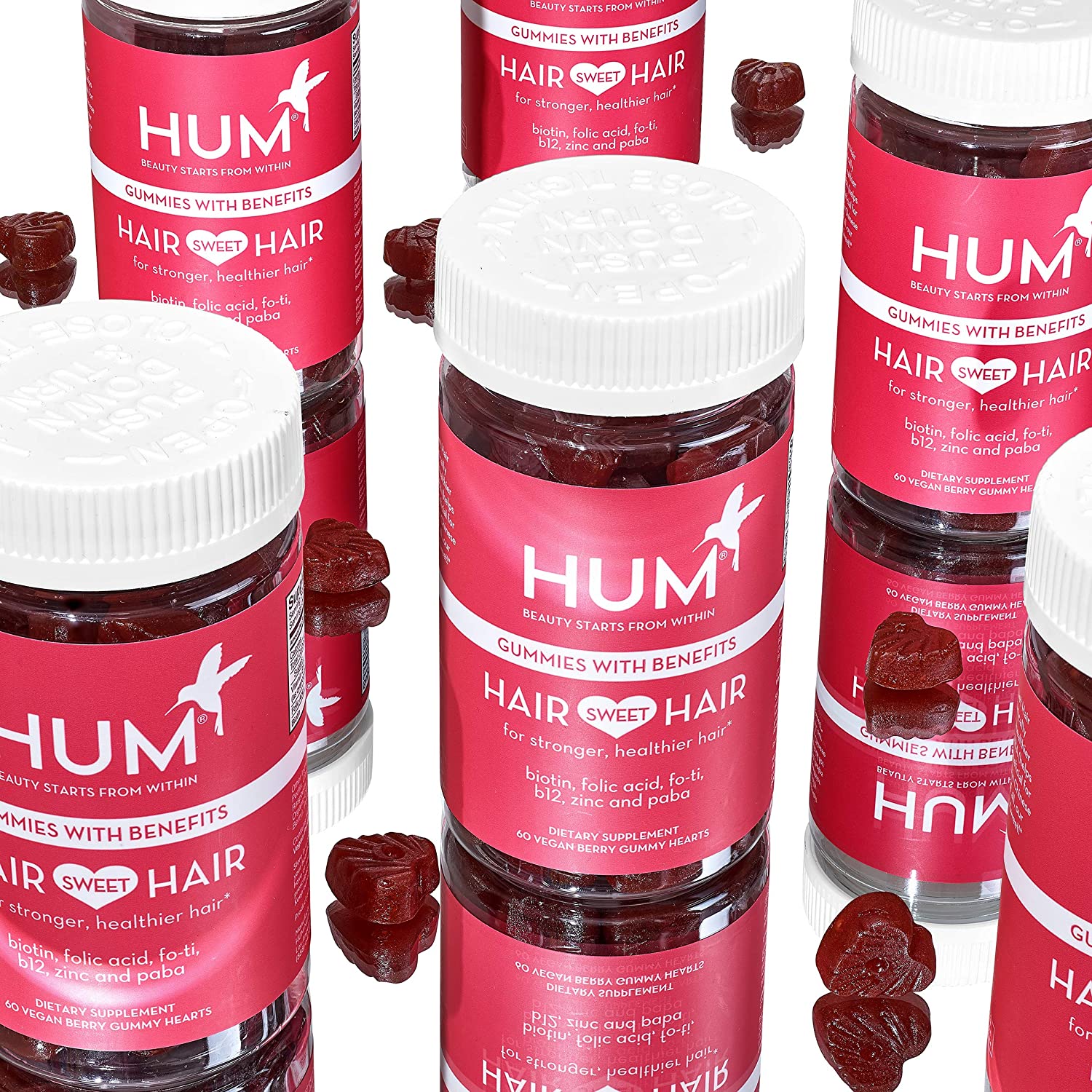 If consumed twice daily, these gluten-free, vegan chews promote stronger hair that grows longer and maintains its color better. It contains all the usual suspects (such as biotin and folic acid), but the PABA (which can prevent graying by boosting hair's pigmentation) and fo-ti (a herbal remedy from traditional Chinese medicine) really make it unique. Usually the results will take 4 to 6 weeks to appear. Fo-Ti, zinc, PABA, and biotin are the main ingredients. No artificial colors, flavors, or preservatives. The HUM line of products contains clinically proven ingredients and are all non-GMO, glu
ten-free, soy-free, and independently tested.