Vital Proteins
Hair Boost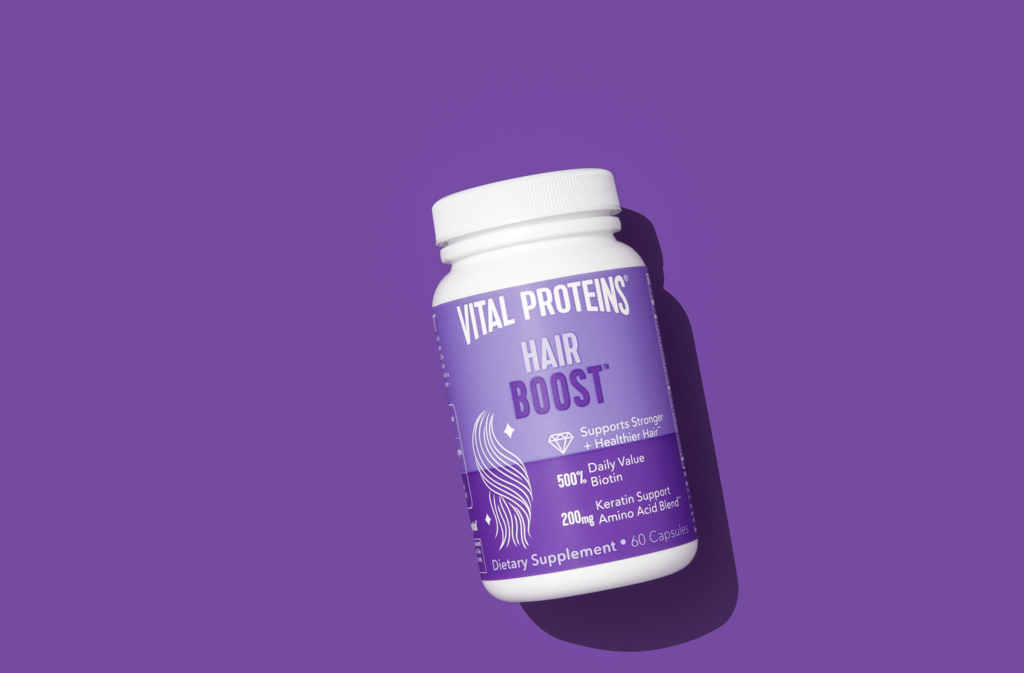 NEW Vital Proteins Hair BoostTM will give your tresses some TLC! Hair BoostTM capsules are plant-based and contain vitamins A, B6, B12, C & E to promote healthy hair. A holistic approach to your beauty routine is also achieved by incorporating biotin, a powerful antioxidant. A blend of zinc, biotin, amino acids, ashwagandha, and saw palmetto extracts works to target hair loss caused by stress and nutrient deficiency.
Klorane
Keratincaps Dietary Supplements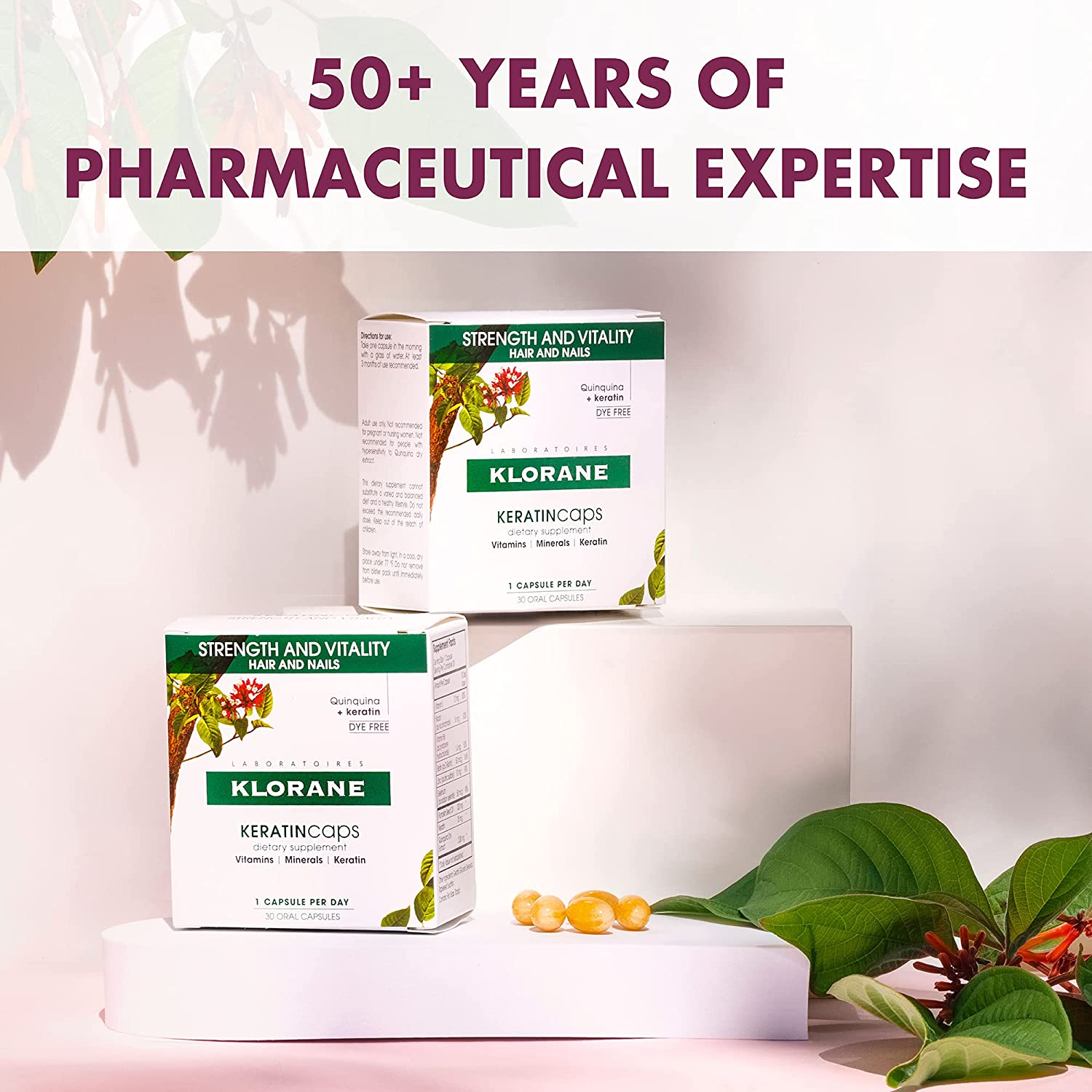 Klorane has been manufacturing high quality hair care products for more than 50 years, so it should come as no surprise that the brand also offers an excellent dietary supplement. As a bonus, the KERATINcaps formula also includes a blend of hard-working vitamins and minerals for powerful hair growth and strand strength over time. It replenishes the hair bulb with essential nutrients that support fuller, thicker, shinier hair and stronger nails.
Phyto
PHYTOPHANÈRE Dietary Supplement for Hair & Nails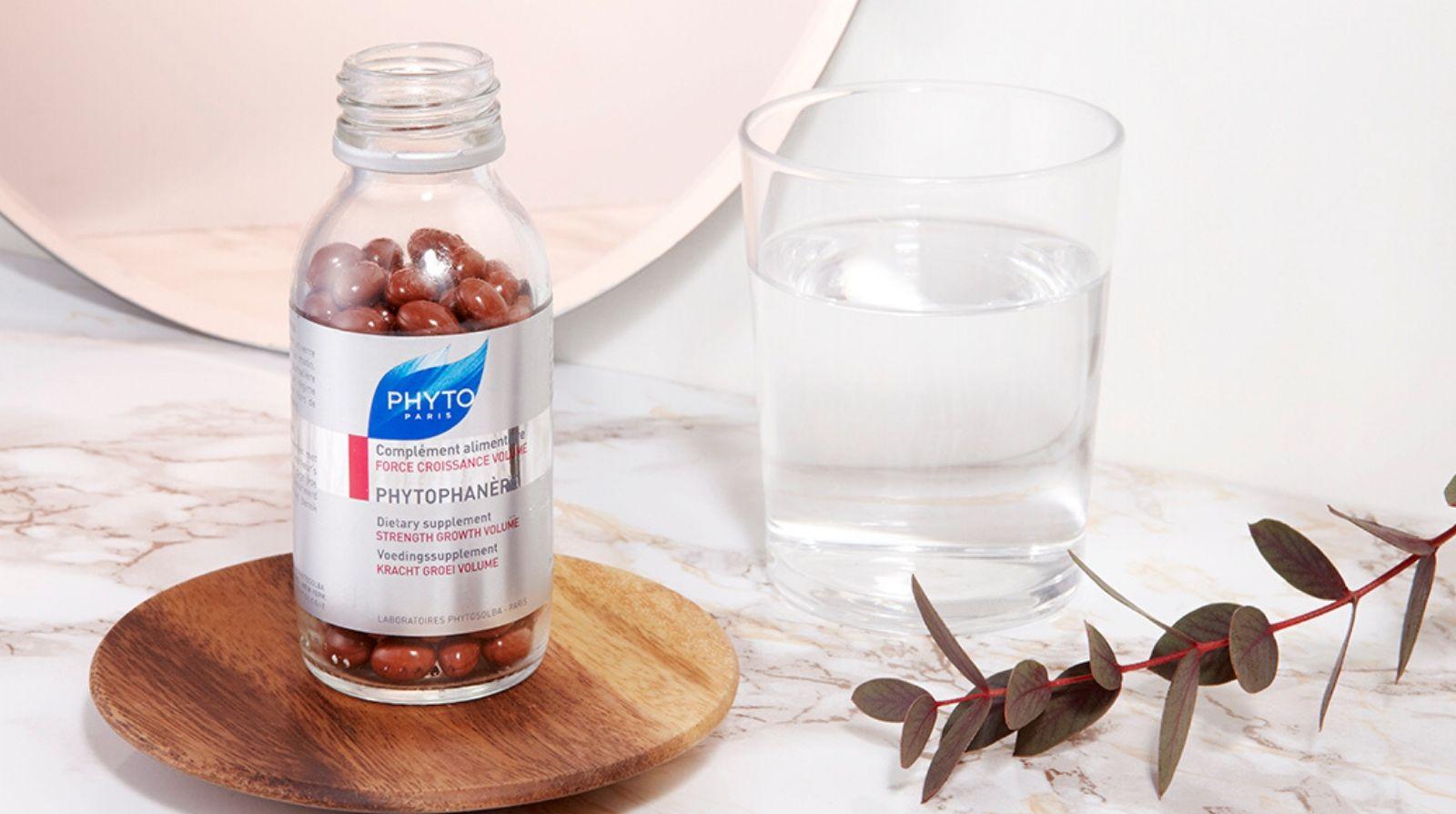 This supplement supports a healthy hair and nail environment. It is a lifesaver for weak, thinning, damaged nails and hair. You can expect your hair to be fuller, thicker, shinier, and your nails to grow longer and stronger by taking two capsules daily. Featuring an antioxidant blend and essential fatty acids, this nourishing vitamin promotes healthy hair growth, longer nails and longer lashes through keratin production.
Above are some of the best supplements, vitamins and pills for your hair. Hope you enjoyed and understood which will benefit you in getting those beautiful and lustrous hair.
By Rashmi Goel