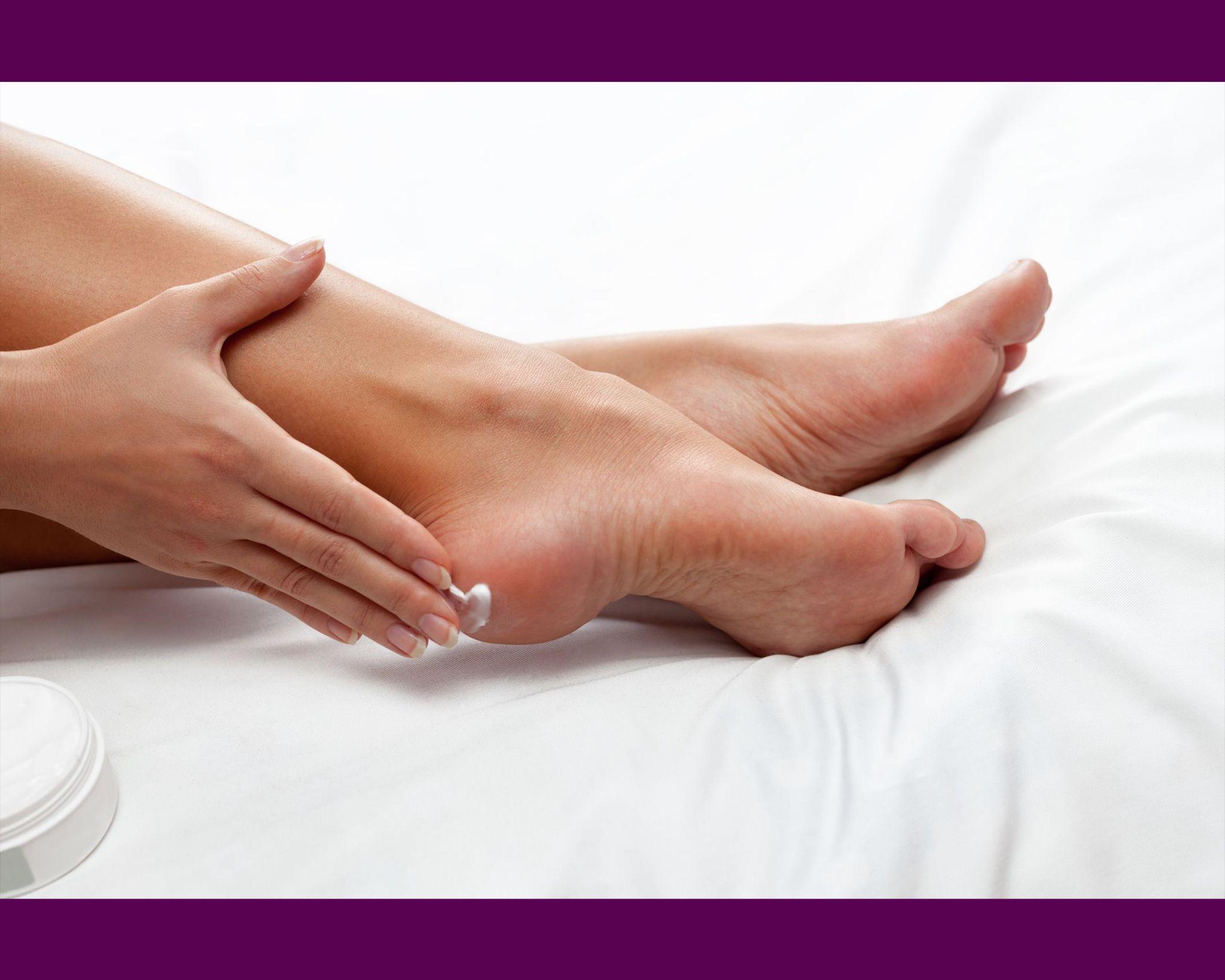 Image Source Google Throughout the day, your feet carry your entire body around, which can strain them. Walking around in cramped shoes, sandals that expose your feet, or barefoot is among the causes of skin dryness, cracking, and calluses, particularly on the heel where dead skin cells build up. You will need a specialized foot cream to soften and heal cracked heels and extremely dry patches on the feet because the skin on the feet is much thicker than on other parts of the body. The texture of most foot creams is heavier and richer than face creams or body lotions, so they are perfect for rough skin.
How To Find The Best Foot Cream
The following tips will help you soften feet and soothe cracked heels and calluses overnight:
You should look for exfoliating ingredients such as glycolic acid and salicylic acid. Exfoliating ingredients help slough away dry patches.
For softening and sealing in moisture, look for proven hydrators and humectants like ceramides and hyaluronic acid.
It is best to apply at night. Put on a thick layer of foot cream before going to sleep, then wear socks to seal in the moisture overnight and smooth skin while you sleep.
Following are the best foot creams and foot care products:
Burt's Bees Coconut Foot Creme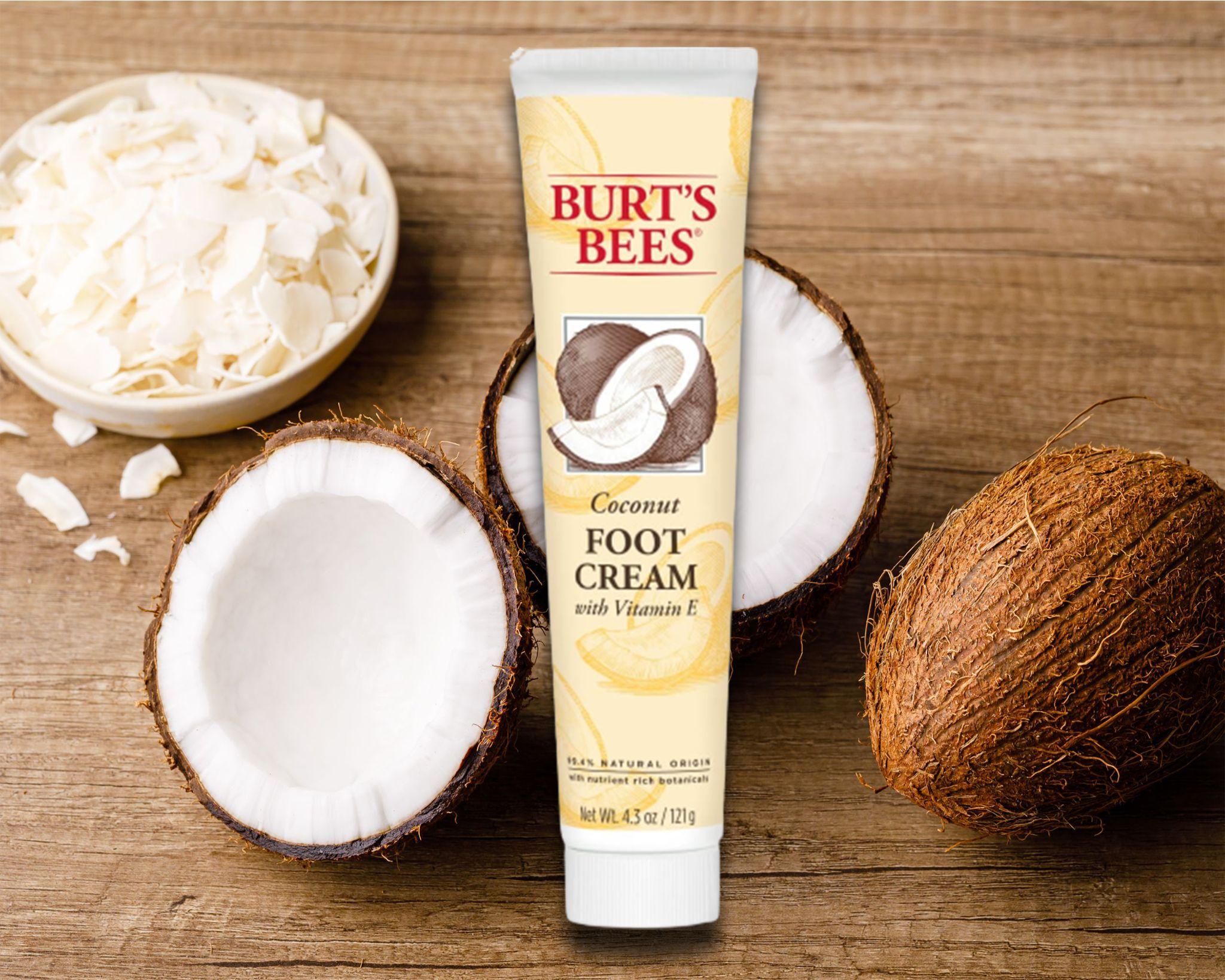 https://www.burtsbees.com
Deeply penetrate this foot cream to pamper and smooth even the driest feet. Infused with coconut oil and nourishing botanicals, this cream provides a daily dose of Peppermint to tired, hardworking feet while preventing and protecting their skin from dryness, cracking, and roughness. Coconut Oil rejuvenates and hydrates dry feet. Rosemary and Peppermint Extracts refresh the skin.
Amlactin Foot Repair Foot Cream Therapy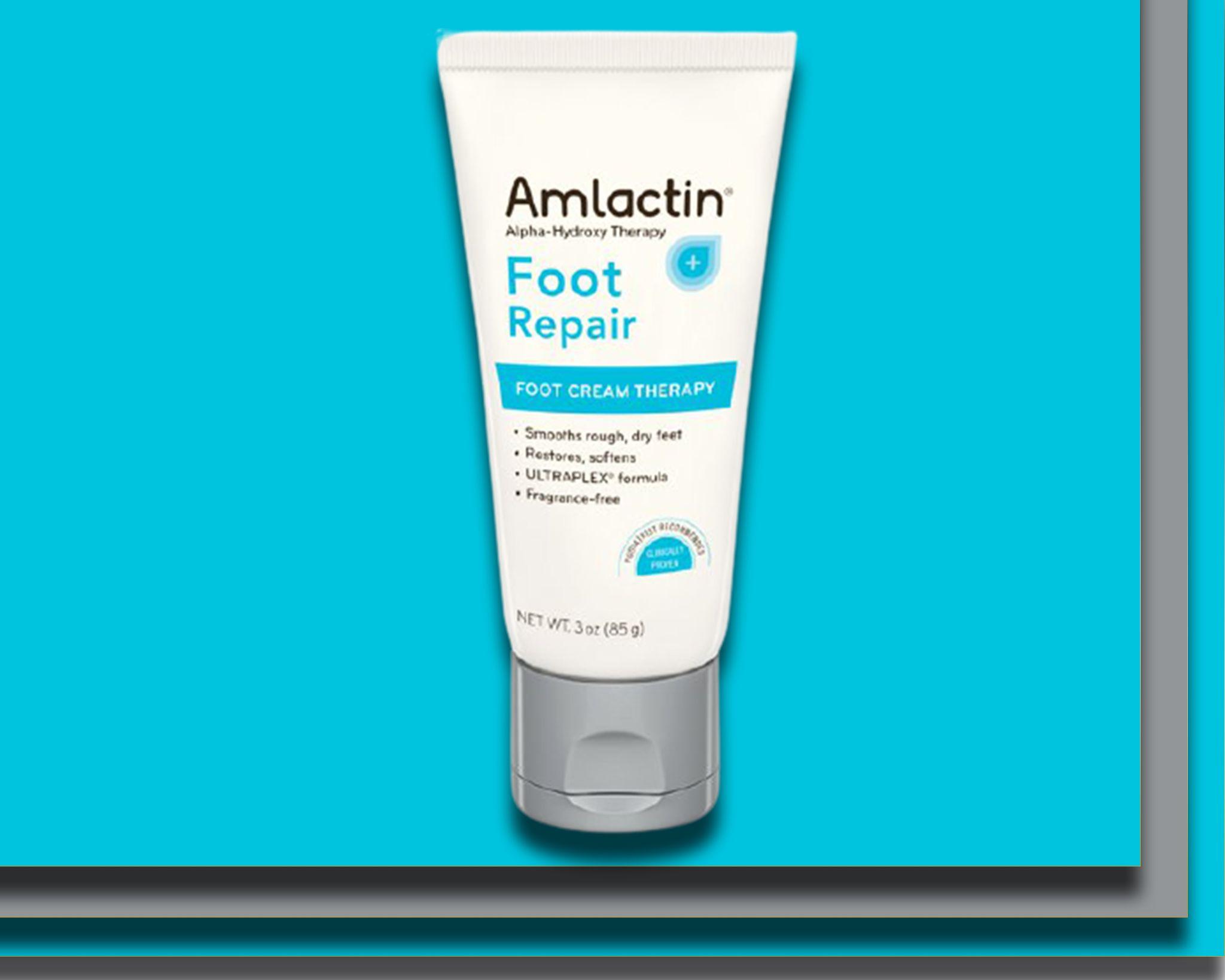 https://amlactin.com
Those with tough, rough skin on their feet will benefit from AmLactin Foot Repair Foot Cream Therapy. The patented formula contains ULTRAPLEX*, which is clinically proven to hydrate as well as gently exfoliate rough, dry skin. Rich and concentrated, this cream softens dry, hard skin on your feet, allowing you to enjoy touchable and soft feet from heel to toe. AmLactin Foot Repair Cream softens and repairs dry, rough feet. Rich emollients and creamy humectants are used in conjunction with Lactic Acid in AmLactin products to instantly hydrate and soothe rough skin. Discover the healthy-looking surface of the skin with daily use.
O'keeffe's Healthy Feet Foot Cream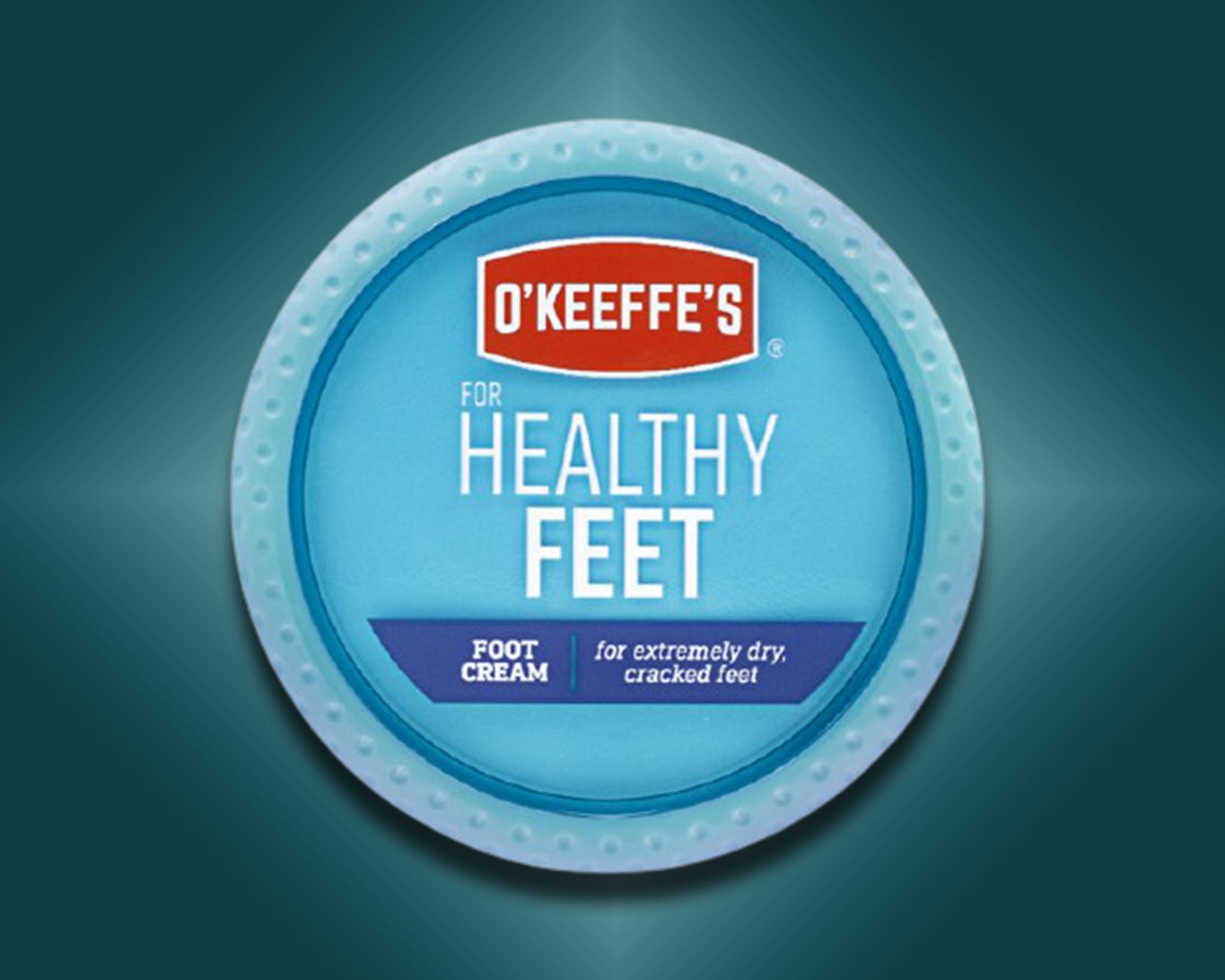 https://okeeffescompany.com
With O'Keeffe's for Healthy Feet Foot Cream you can heal, relieve and repair extremely dry, cracked feet. Enhances moisture levels and prevents further moisture loss by creating a protective layer on the surface of the skin. Most people notice improvements in their dry cracked feet within a few days. A stronger concentration of Allantoin in Healthy Feet Cream helps penetrate thick and rough skin on the feet. The foot cream should be applied to exfoliated skin before bed and after bathing, since these are the most effective times for moisturizing extremely dry feet.
Eucerin Advanced Repair Foot Cream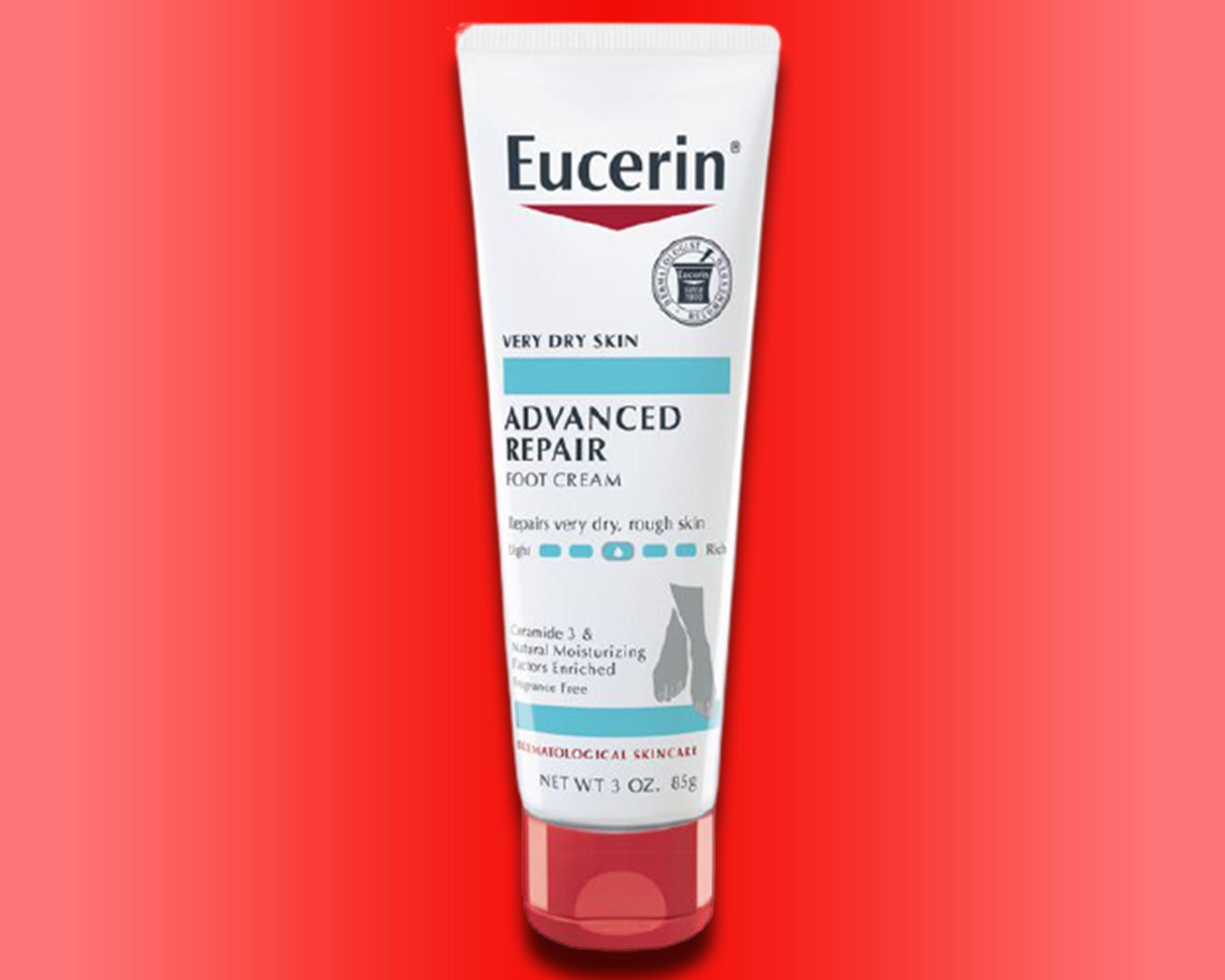 https://www.eucerinus.com
Intense moisturizing helps dry to very dry feet feel soft and smooth with Eucerin Advanced Repair Foot Cream for feet. Long-lasting hydration is provided by this moisture-rich, unscented foot cream. Ceramides are used in Eucerin Advanced Repair Foot Cream to help strengthen the skin's moisture barrier. Natural Moisturizing Factors, amino acids naturally found in the skin, are also included in the formula to help prevent dryness. Nutrient-rich Eucerin dry skin foot cream that is fast-absorbing and non-greasy. This formula is fragrance-free, dye-free, and paraben-free. The dermatologist-recommended skincare brand Eucerin is based on uncompromising science. Eucerin offers skin care products designed to restore and sustain healthy-looking skin, so families can enhance their outer beauty and feel more confident.
Aveda Foot Relief Foot Cream
https://www.aveda.com
Foot relief
TM
moisturizing creme. Make your feet feel smoother with a moisturizing creme containing exfoliating fruit acids and oils like jojoba and castor. Even rough and stressed feet will be smoothed, cooled, and hydrated. Intensely hydrated. Rejuvenates tired, sore feet. Soothes rough skin and smooths rough patches. With essential oils of lavender and rosemary, it deodorizes.
Glytone Ultra Softening Heel And Elbow Cream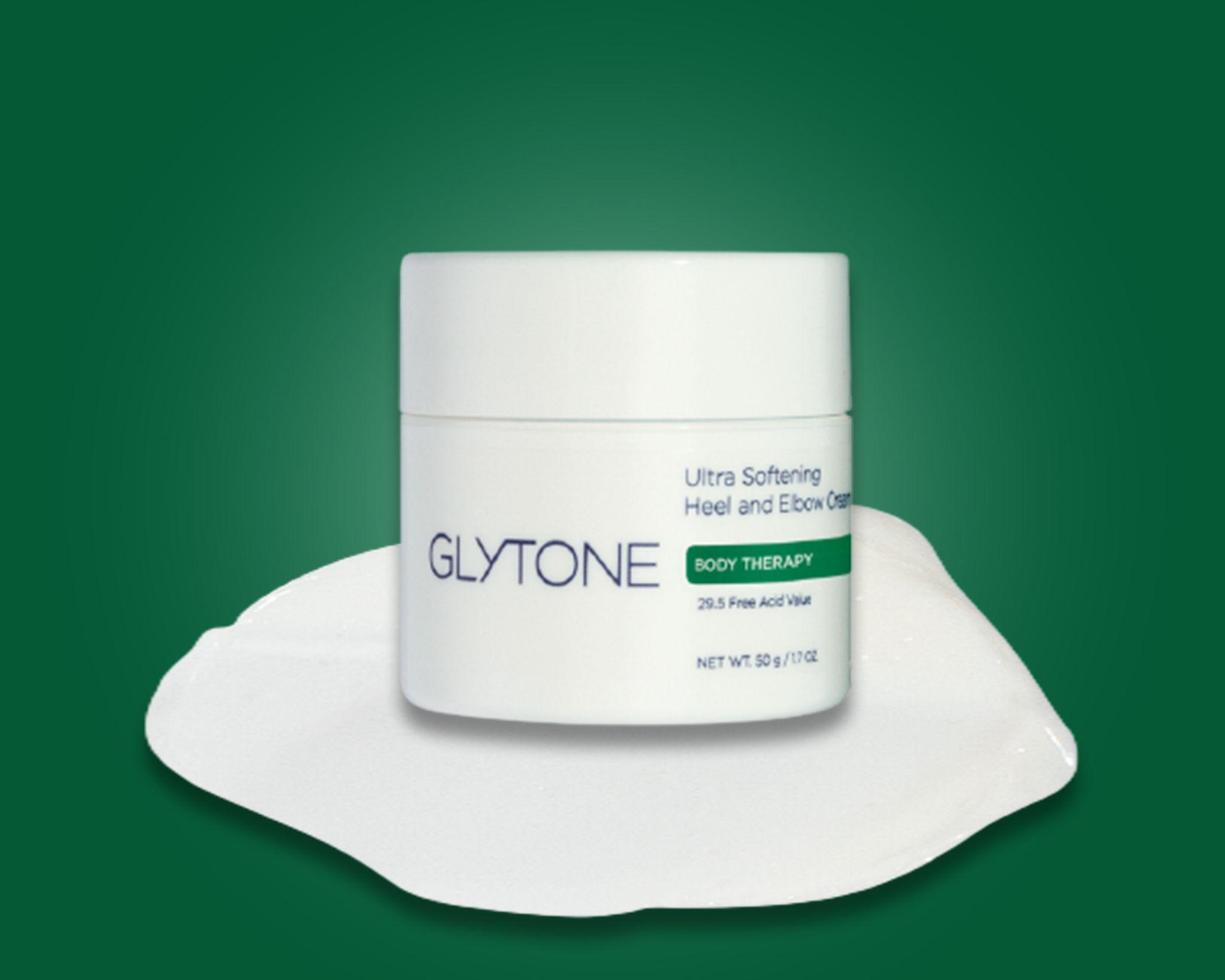 https://www.glytone.com
An ultra-rich cream helps exfoliate dead skin cells from the heels and elbows. The retexturizing properties of glycolic acid make it an excellent formula for softening callused heels and elbows. Glycolic Acid at high concentration exfoliates and retexturizer. The moisturizing and smoothing properties of glycerin help to polish and refine the skin. With 29.5 PFAV
TM
Glycolic Acid, this cream is an essential step in any at-home pedicure.
Dr Teal's Shea Enriched Foot Cream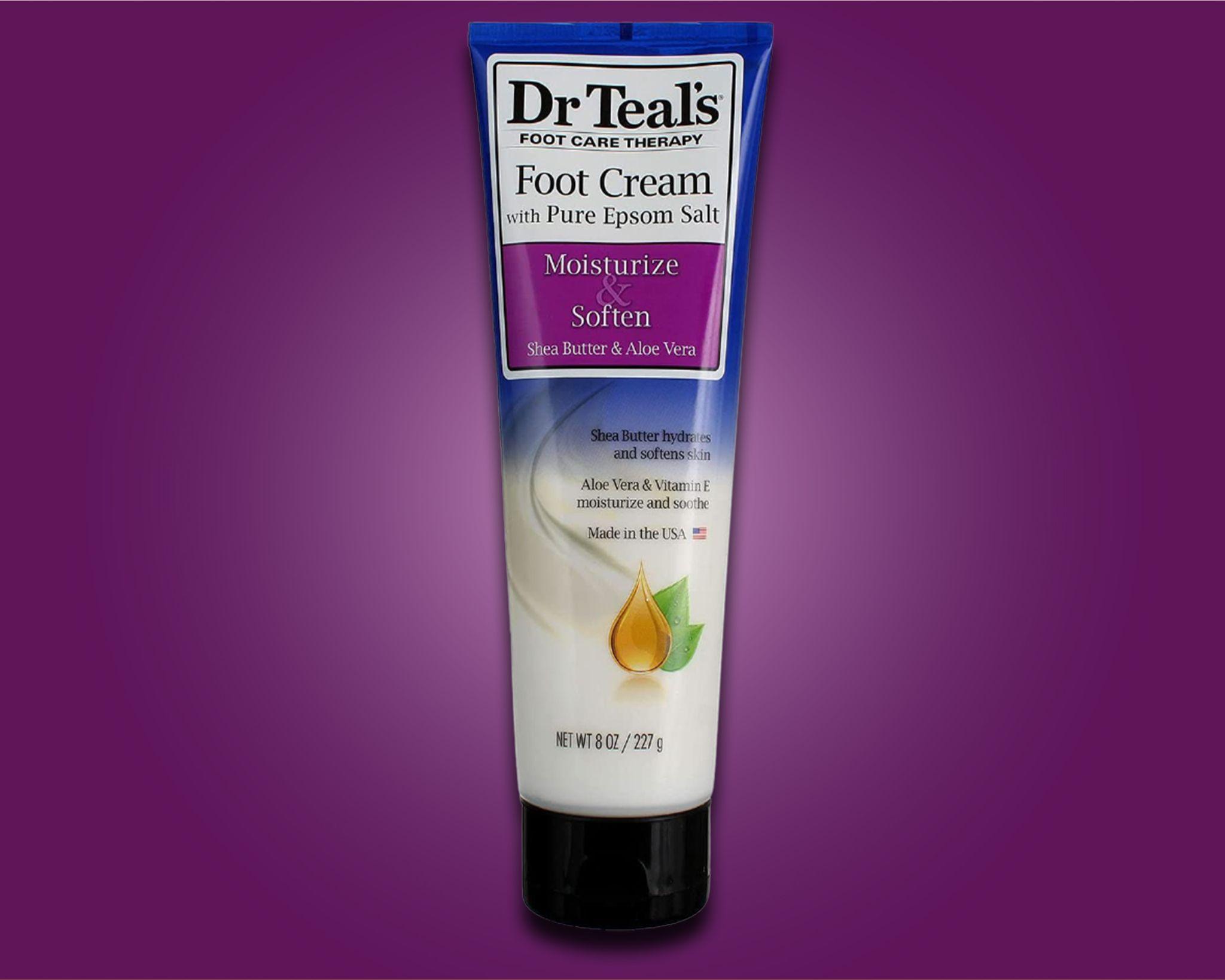 https://www.amazon.com
Shea butter, aloe vera, and vitamin E soothe your skin with Dr. Teal's Shea Enriched Foot Cream. It effectively moisturizes and hydrates dry rough skin from heel to toe. Skin is soothed, softened, and left healthy and happy. Skin is soothed, softened, and left healthy and happy. It soothes, softens, and leaves skin healthy and happy. Combine shea butter and aloe vera. Softens and moisturizes skin with shea butter. Aloe vera and vitamin E moisturizing and soothing. It helps soften dry skin and promote the growth of soft skin. Animal testing is not performed.
WELEDA Skin Food Original Ultra-Rich Cream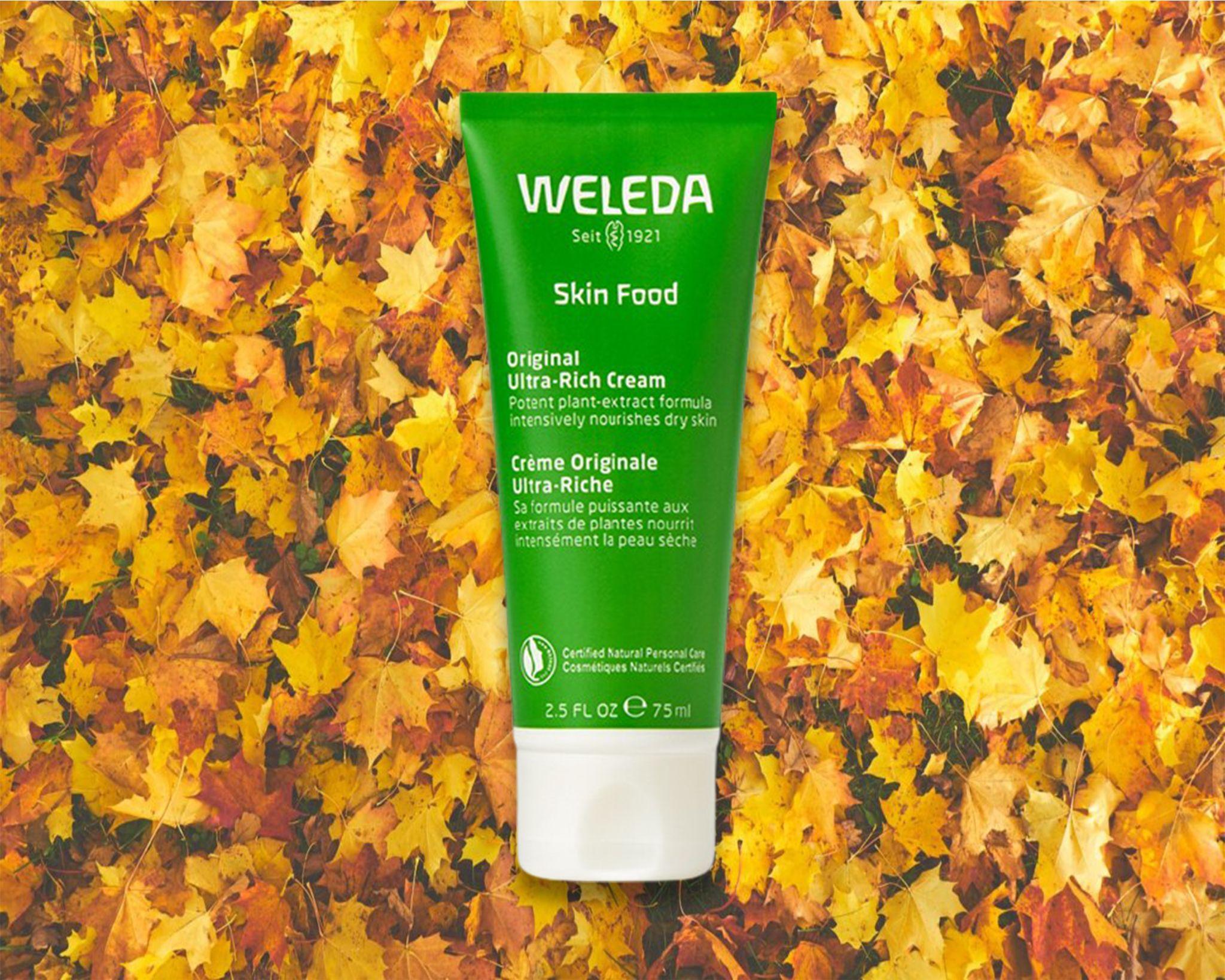 https://www.weleda.com
Hydrate and nourish thirsty skin with Weleda Skin Food Original Ultra-Rich Cream. The ultra rich face and body cream is specially formulated to combat stubborn dryness on your face, hands, feet, and elbows. Vitamin E and essential fatty acids moisturize and soften, while organic pansy soothes irritation from dry skin. A soothing calendula flower extract gently cares for your skin, aiding in its repair and restoration. An ideal moisturizer for the entire body. Intensely nourishes dry skin with a potent plant-extract formula. Suitable as a primer and highlighter. Synthetic preservatives and fragrances are not used, nor are parabens or phthalates.
Cerave Renewing Sa Foot Cream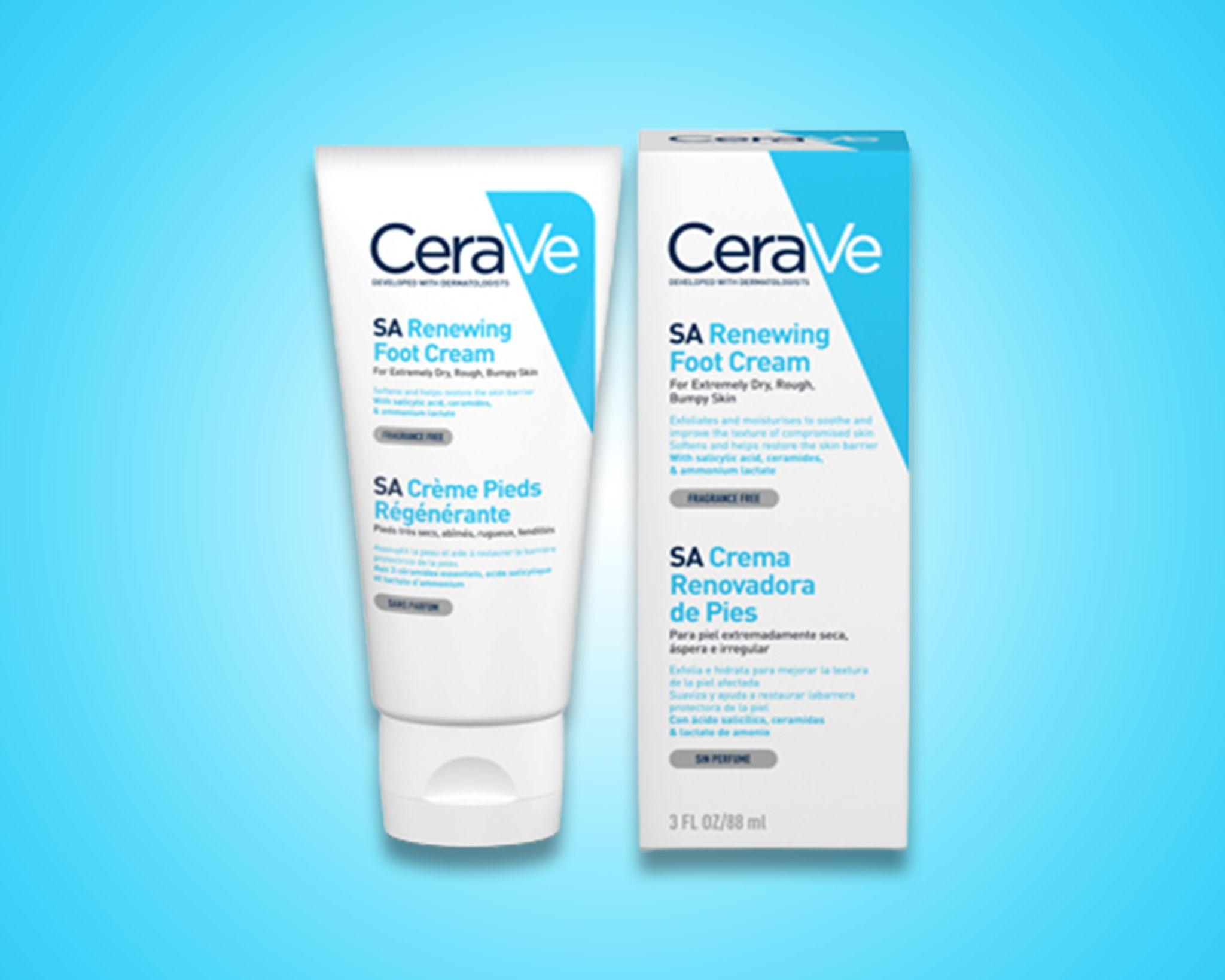 https://www.cerave.co.uk
Suitable for people with very dry and rough feet, CeraVe Renewing SA Foot Cream is a nourishing foot cream. This formula supports the regeneration of the skin by helping to remove dead skin cells. Exfoliation allows the skin to become smoother and improves moisture levels by reducing rough areas and regenerating the skin's surface. Using 3 essential ceramides and hyaluronic acid, this fast-absorbing, non-greasy cream exfoliates and moisturises extremely dry, rough feet, smoothing and improving their texture.
Arm & Hammer Heels & Feet Moisturizer Plus Gentle Exfoliator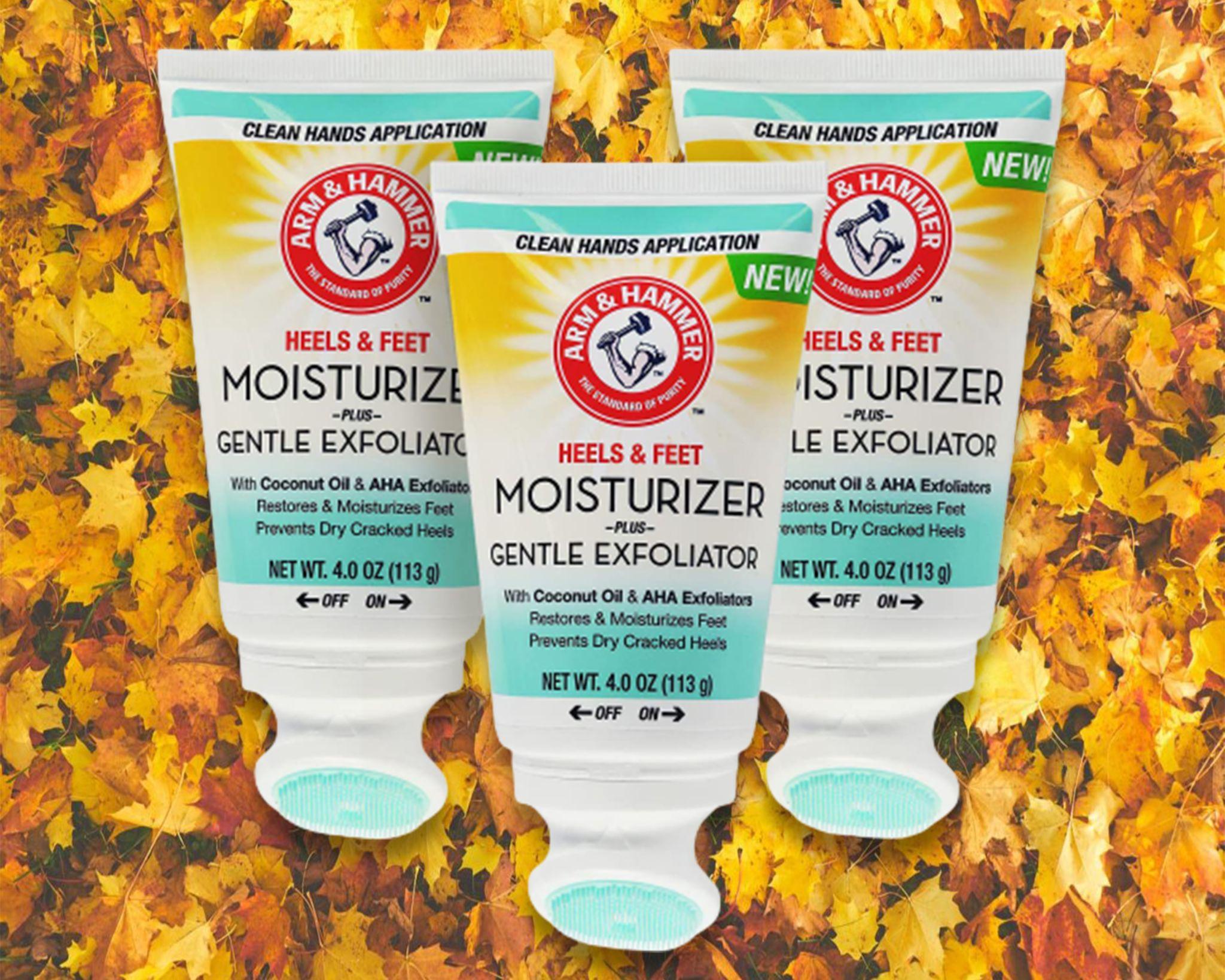 https://us.amazon.com
With Arm & Hammer's Moisturizing Scrub, you can improve the appearance of your feet. Its fast-acting, non-greasy formula restores and moisturizes feet while preventing cracked heels. A foot bath formulated with Arm & Hammer Baking Soda, Coconut Oil, and AHA Exfoliators; a clean and soothing action with a fresh, minty smell for your feet. It comes with an integrated sanitary massaging exfoliator brush so you can apply the moisturizing scrub quickly, easily, and mess-free. With more than 170 years of purity and quality, Arm & Hammer has been a trusted solution for more than 170 years.
AHAVA Dead Sea Water Mineral Foot Cream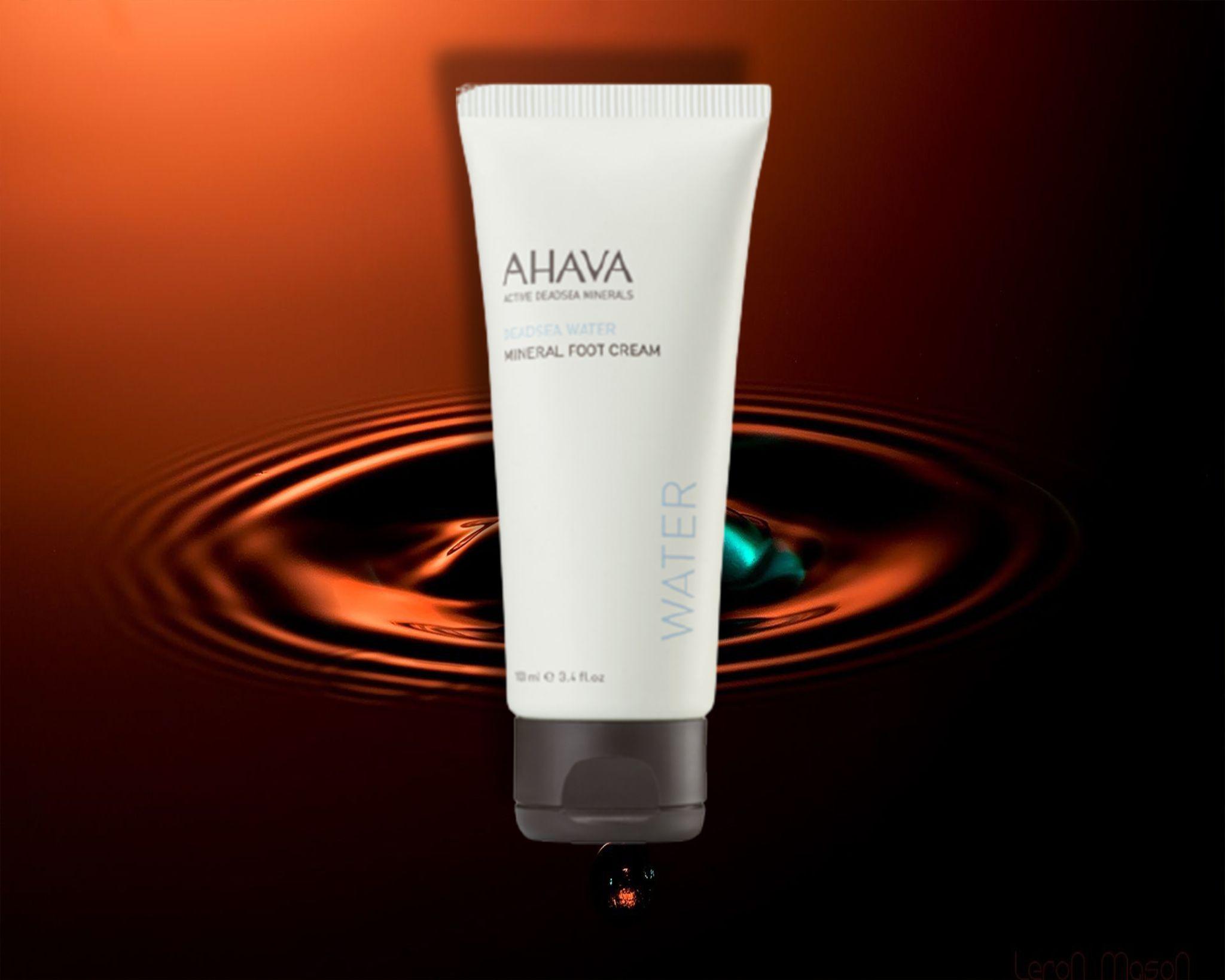 https://www.ahava.com
The cream contains Osmoter
TM
, our exclusive blend of Dead Sea minerals that hydrates, softens, and renews rough dry feet. Efficaciously soothes and revitalizes. Tea Tree Leaf Oil is added to increase antibacterial and antifungal properties. Natural plant extracts and Dead Sea minerals are used to create the formula. Skin is revitalized, splits & cracks are repaired, and dryness is prevented. To nourish feet, this foot cream contains avocado, wheat germ, sweet almond and jojoba oils. Aloe Vera is blended in for soothing action. The result is soft, smooth, & comfortable feet.
Aveeno Repairing Cica Foot Mask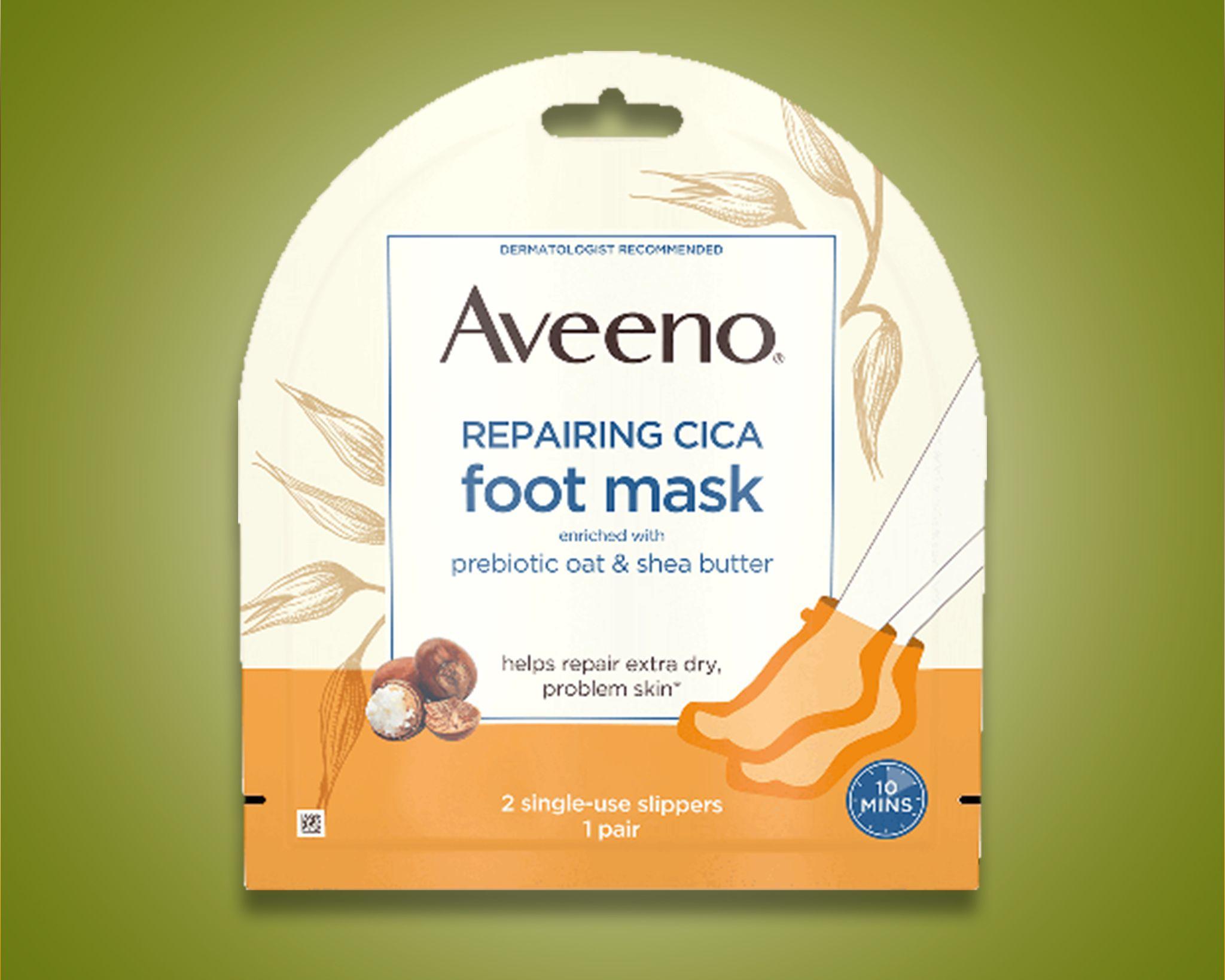 https://www.aveeno.com
These hydrating foot masks will relieve tired, dry feet. The products improve the appearance and feel of your feet by healing extra-dry skin. You'll enjoy applying hydrating foot masks to your feet. This repairing foot slipper contains prebiotic oat to help repair problem skin. This moisturizing foot mask hydrates skin and leaves it feeling soft, smooth, and healthy-looking. Foot repair masks contain unique ingredients that balance skin's natural moisture barrier. It can be used only once and requires no rinsing after removal. It works in just 10 minutes. These dermatologist-recommended slippers are non-drip. They are both paraben-free and fragrance-free, so they are gentle enough for sensitive skin. The Aveeno Skin Relief collection has expanded with the addition of CICA moisturizing foot mask.
AQUAPHOR Healing Ointment Moisturizing Skin Protectant
https://www.aquaphorus.com
Hydrophor Healing Ointment is uniquely formulated to restore healthy, smooth skin. This multi-purpose ointment protects and soothes extremely dry skin, chapped lips, cracked hands and feet, minor cuts and burns, and many other skin irritations, so you can carry on with your day comfortably. Dermatologically proven to restore your skin's health. Petrolatum is a unique ingredient that allows oxygen to flow and promotes the healing of skin. To enhance healing, ointment moisturizing, nourishing, and protecting the skin contains Panthenol and Glycerin. Protects and eases chapped, dry, crackled, or irritated lips. Soothes and protects cuts, burns, and scrapes. Reduces the drying effects of wind and cold. No preservatives or fragrances.
By Rashmi Goel