A backpack is known by different names like- knapsack, schoolbag, rucksack, pack, sackpack, booksack, backsack, or bookbag. It is carried on the back and there are things of use kept in it. It has two straps that go on the shoulders. Backpacks are used by hikers and students and are often referred to as handbags. They are used to carrying heavy things. They are used because it is not possible to carry heavyweights in the hands for a longer duration.
Large backpacks can carry big loads. Backpacks are carried in school, for sports, and for some other uses. The best backpack shouldnt just look good, it should also be comfortable, have ample storage, and be solidly constructed to last several years.
The North Face
It has great shoulder support. It has many interior compartments. But it can feel top-heavy. It is sporty, practical, and utilitarian. This brand creates backpacks for both everyday use and adventure travel. This brand is massively popular. It started in 1966. It is reliable also.
Baggu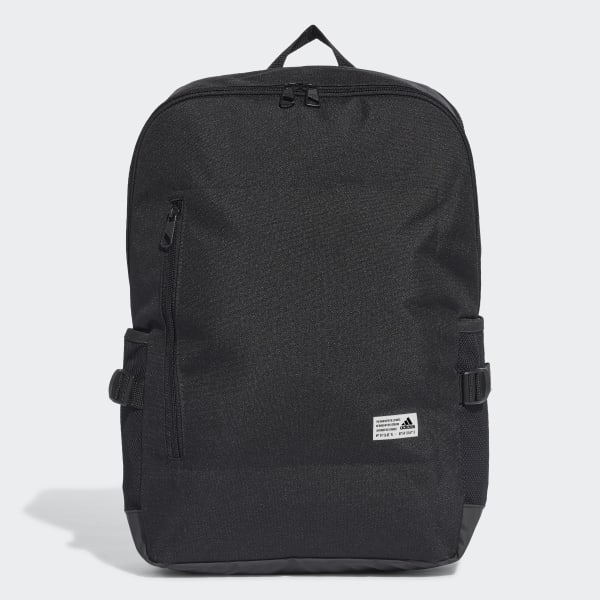 It is sustainably made. It has fun designs. But it has minimal interior pockets and that is a drawback. They are adorable, and functional too. They can be used for a long time. It came out in 2007. The inherent and initial idea was to create a cute, reusable shopping bag. Now the brand makes many different bags all with the objective in mind: to minimize waste and use sustainable material to create sophisticated bags.
Timbuk2
It is a laptop bag. It has a waterproof laptop panel. It has a repair and recycling program. But it is too expensive. It is a brand known for producing high-quality laptop bags. It is the best brand if you are thinking of housing your laptop and it's sturdy and functional also. It has backpacks, briefcases, laptop sleeves, other work-friendly bags that have special features: a clean exterior, accessible storage compartments, and beautiful, durable base fabric.
Deuter
It is quite expensive. But the good thing is that they can in many varieties. Every hiker requires a good pack. Whether you are planning a multi-day trip in the mountains or a mini-excursion on a trail near your house, it is one of the best. It is comfortable, lightweight, and has plenty of streamlined storage is there. The company was founded in 1898 by Hans Deuter from Germany. Today, Deuter is known for making the highest-quality mountaineering and hiking backpacks. There is a range of options in it.
Herschel Supply Co.
It has a wide range of sizes. It is affordable. It is stylish too. But the laptop compartments can be small. When you want a small bag, this is what are looking for. It is elegant and functional. It is less technical-looking and more detail-focused. When it comes to oversized bags and luggage, Herschel offers the best spacious bags with a good amount of storage, and they aren't bulky. There are two external water bottle pockets, an internal suspended pocket, front storage, and a simple silhouette.
Tumi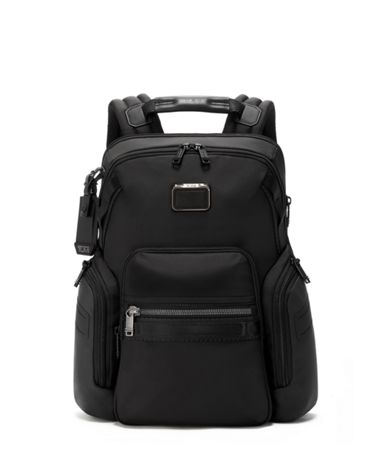 It is expandable. It has deep pockets. The quality of the material is good. It is expensive, that's the bad thing. It has limited colors. Tumi is a good name in the travel industry and there is enough evidence to support this. The suitcases are durable, stylish, and sleek. So, the backpacks are also amazing. There is a laptop compartment too.
Osprey
It is made with recycled material. It as limited style options, the bad part. The company came up in 1974. They have been making backpacks for almost 50 years. They are the best of the best. It is the best jogging whether your trip is small or big.
Fjallraven
It has bold colors and convertible straps. But it has little internal organization. They are stylish, sleek, compact, and durable. They arent just fashionable, they are functional too.

Tortuga
They are excellent at making high-quality carry-on backpacks designed for urban travelers. It has a lot of detail. It is excellent in terms of organization as it has got a lot of pockets, a laptop sleeve.
Peak Design
It is one of the best backpack brands for traveling photographers. It is versatile. It is like a camera backpack.
Wandrd
It is the best backpack for adventure photographers. It has a lot of variety. It has a lot of storage space. They are the best for going out for some adventure.
Matador
It is the best packable daypack. They are well-known for their packability. They can be packed into lightweight, tidy packages that are small in size. It is water-resistant and durable.
Nomatic
It has manly three backpacks. They include the Nomatic travel pack, the Nomatic backpack, and the Nomatic Travel Bag. There are numerous features in the Nomatic backpacks like laptop compartments, pockets for water bottles, and belts with pockets.
Bellroy
It is an Australian company. It makes bags, folios, wallets, and phone cases, Their USP is that they use sustainable material from recycled and plant-derived fabric. They make high-quality leather backpacks with minimal environmental impact. The products are gorgeous.