Taking care of your body is equally important. These velvety butter and featherlight formulas will envelop your body in moisture like a cocoon.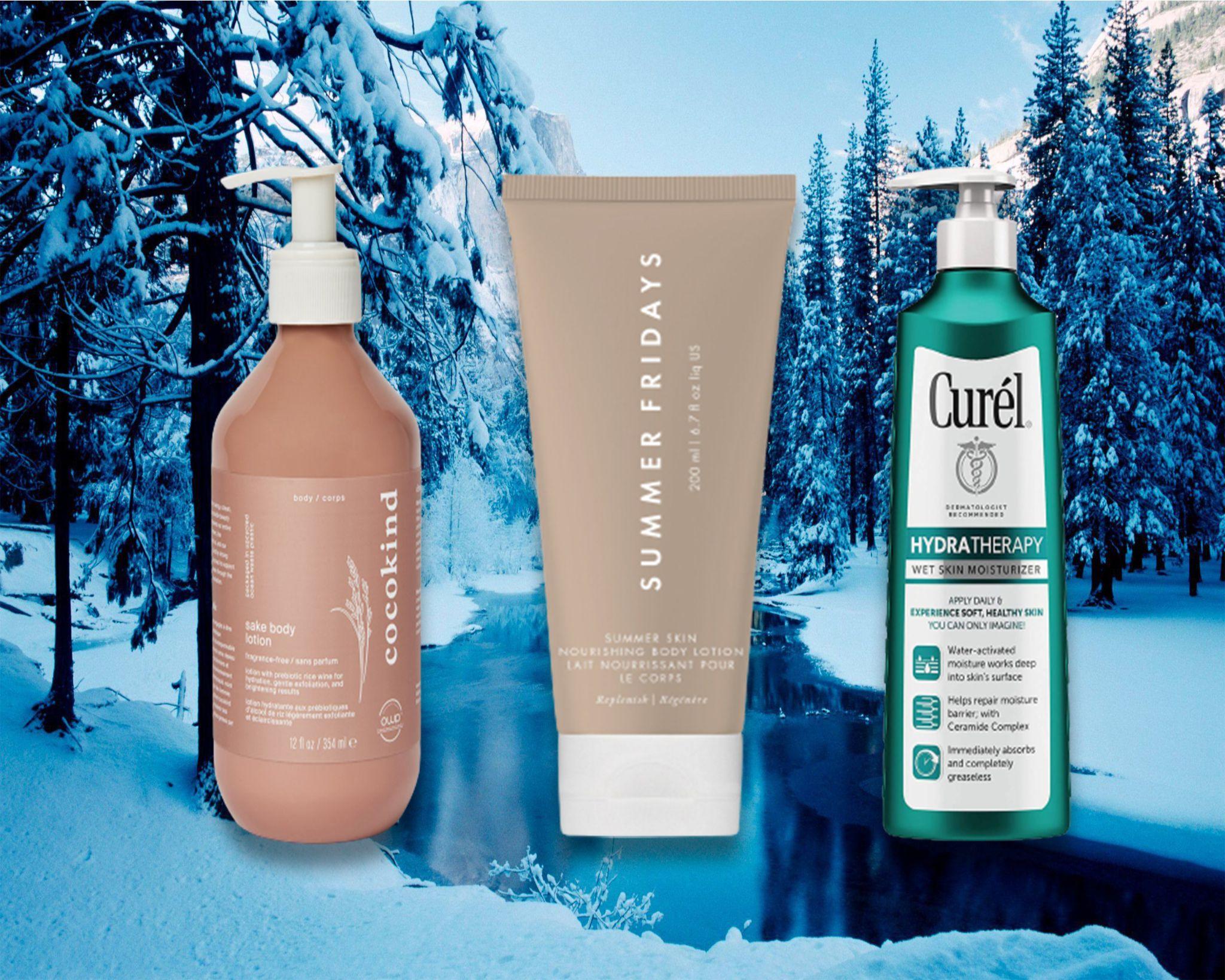 Image Source Google During the winter, your skin becomes dry. Temperatures are dropping here as winter approaches. The skin becomes dry and rough. Moisturizing the skin is important in winter as well as your hair. Skin can appear whitish and dry during the dry, cold winters. Therefore, one must use a body lotion to keep the skin in good health. Body lotions must provide the skin with sufficient hydration. Body skin is a tad dryer than facial skin. That is why winter-friendly body lotions are a good idea. Body lotions such as these provide the much needed moisture to the body during the cold winter months. Usually such winter body lotions contain moisturizing ingredients such as shea butter, cocoa butter, aloe vera, etc. that make the skin softer by preventing it from becoming dry. Winter body lotions can be used by everyone in the family, including the little ones as well as the men and women. The elderly must also take care of their skin, so keeping a good body lotion for the cold winter season is essential.
Love Beauty and Planet Murumuru Butter & Rose Delicious Glow Body Lotion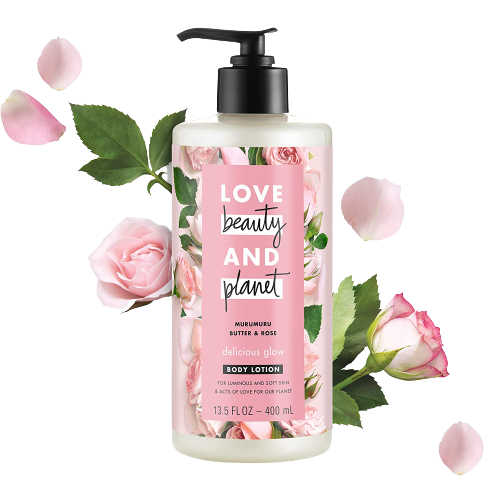 https://www.lovebeautyandplanet.com
It is enriched with Amazonian murumuru butter and Bulgarian rose petals and provides 24 hours of moisturization. It will give you the soft and glowing skin you've always wanted. The lotion is also free of parabens, silicones, and dyes, leaving you and the environment looking better. It contains murumuru butter. Murumuru is like coconut oil. It comes from the white fat found in the nuts of the murumuru palm tree that grows in the Amazonian rainforest. It is well known that this fat is deeply moisturizing, which helps to nourish, soften, and protect against dryness. The natural vibrancy of this scent makes skin smell gorgeous and is infused with a warm, floral rose fragrance.
Epara Comforting Body Cream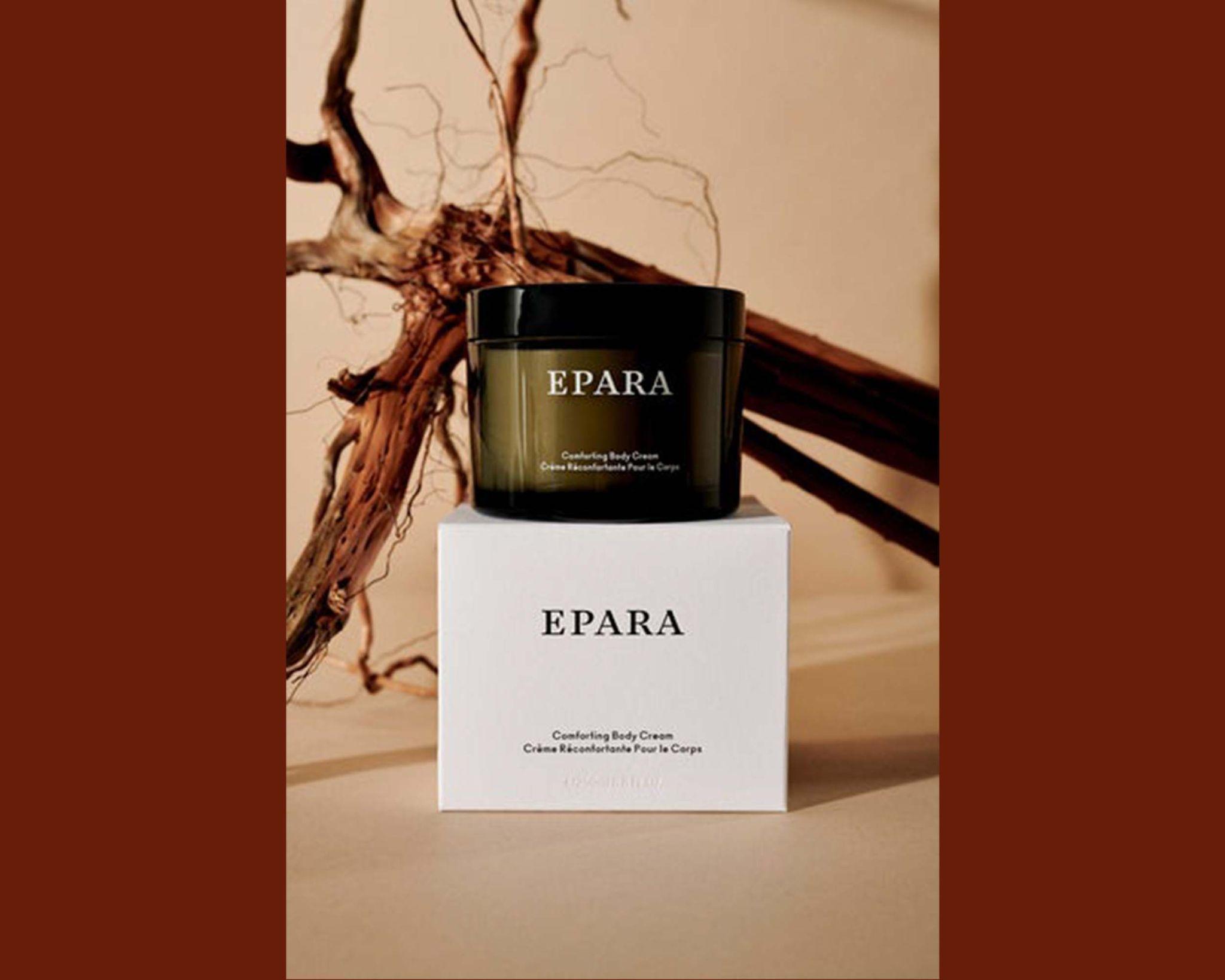 https://www.eparaskincare.com
To cocoon oneself is what epara means in Ebira, a Nigerian dialect. It is a line of handcrafted skincare products targeted at women of color. The search for luxury skincare that addressed the specific concerns of women of color led the woman to finding a line of bespoke beauty products. This luxurious cream has natural skin brightening properties that target imperfections and even out skin tone. The cream offers a rich, aromatic texture that pampers the skin with a potent blend of fruit butters, essential oils, and plant extracts. Hyperpigmentation is reduced Skin tone is evened and softened. 100% Plant-based or Organic Ingredients, Free of Harmful and Toxic Chemicals, No Added Fragrance or Color, Eco-Friendly or Sustainable Packaging.
Glow Recipe Watermelon Glow Pink Dream Body Cream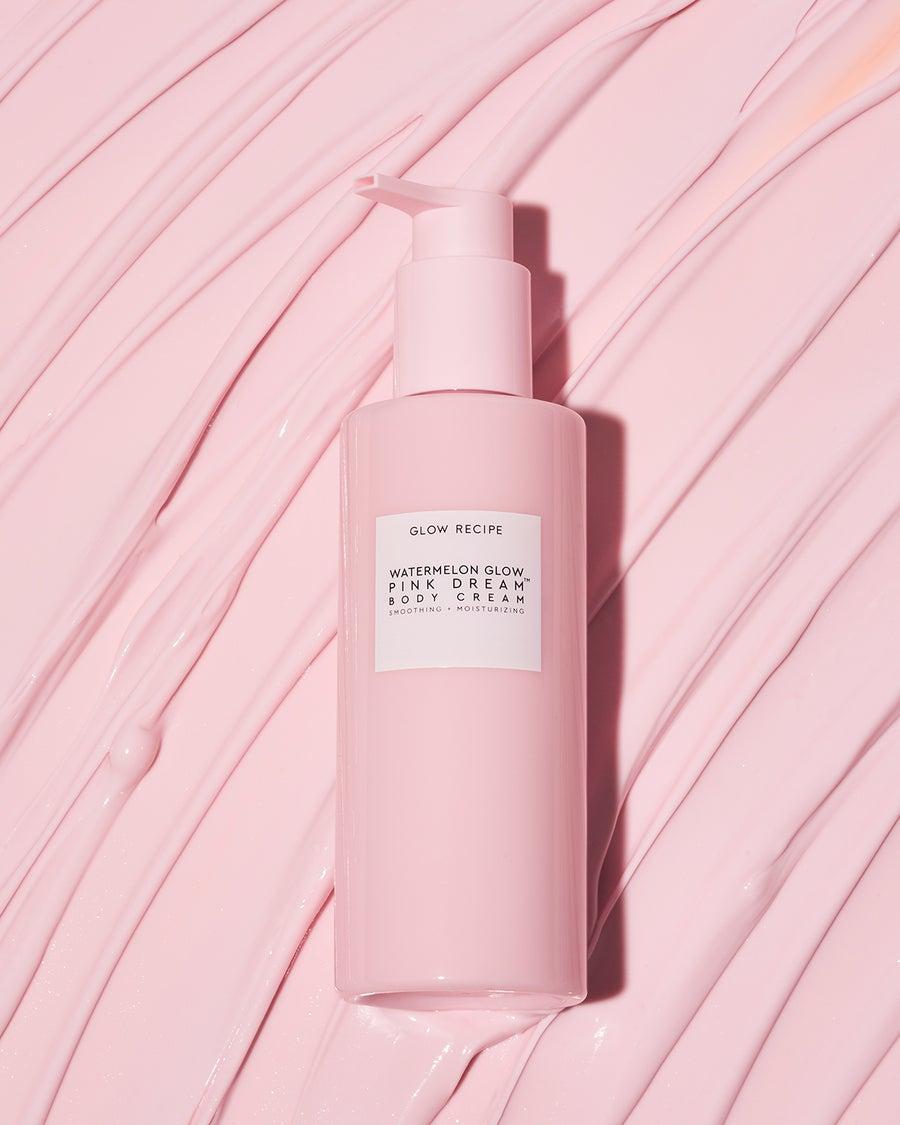 https://www.glowrecipe.com
Wrap yourself in Pink Dream Body Cream! With the watermelon Glow Pink Dream Body Cream, you can smooth your skin and hydrate your body simultaneously. Give your body the same love, attention, and powerful activities that you use in your skincare routine. It is whipped with vitamin-rich watermelon seed butter, naturally smoothing hibiscus AHA, soothing watermelon extract and multi-weight hyaluronic acid to provide deep moisture and ultimate comfort. With its deliciously creamy texture, the lotion leaves the skin with a healthy glow and leaves it feeling soft and smooth.
Cetaphil Sheer Hydration Replenishing Body Lotion
https://www.cetaphil.com
Hydrates and improves the overall quality of sensitive skin for 48 hours. This product contains HydroSensitiv
TM
Complex, which deepens dynamic hydration and soothes sensitive skin. Unlike greasy creams, this weightless lotion quickly absorbs into the skin, so your skin never feels greasy or smells. Skin sensitivity is characterized by the following symptoms: dryness, irritation, roughness, tightness, and weakened skin barrier. Clinically tested for sensitive skin and dermatologist-tested.
Summer Fridays Skin Nourishing Body Lotion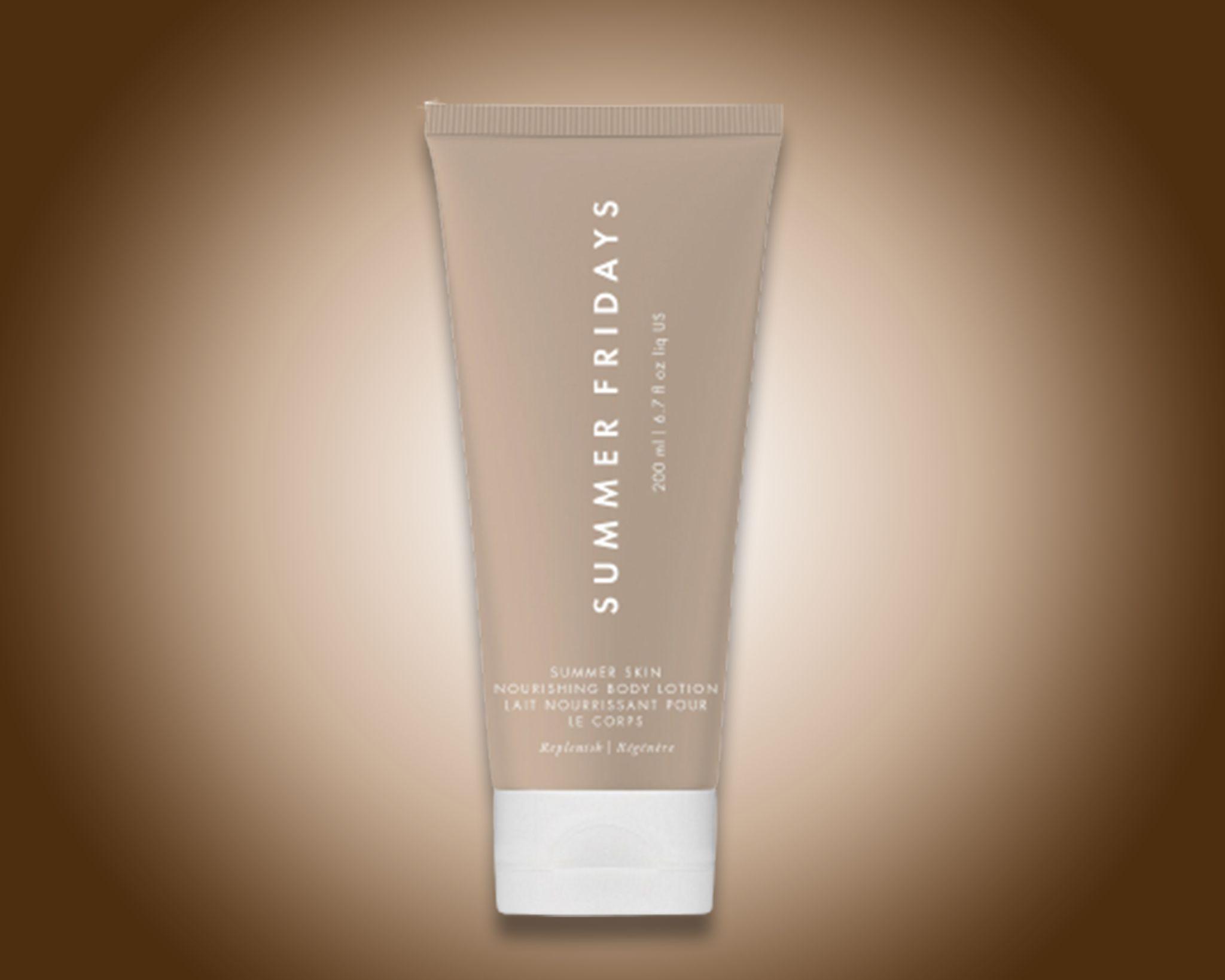 https://summerfridays.com
Feel the warmth of a sunny summer day on your skin with this indulgent body lotion. Non-greasy formula contains plant butters and oils to provide all-day hydration and replenish ceramides for a silky, baby-soft finish. A signature summer scent of coconut, vanilla blossom, and warm almonds leaves the skin deeply moisturized, powdery smooth, and lightly scented. It nourishes and protects skin deeply while keeping it supple and silky smooth, thanks to grapeseed, argan, linseed, and rosehip oils rich in antioxidants. This product is cruelty-free and recyclable.
Kiehl's Creme de Corps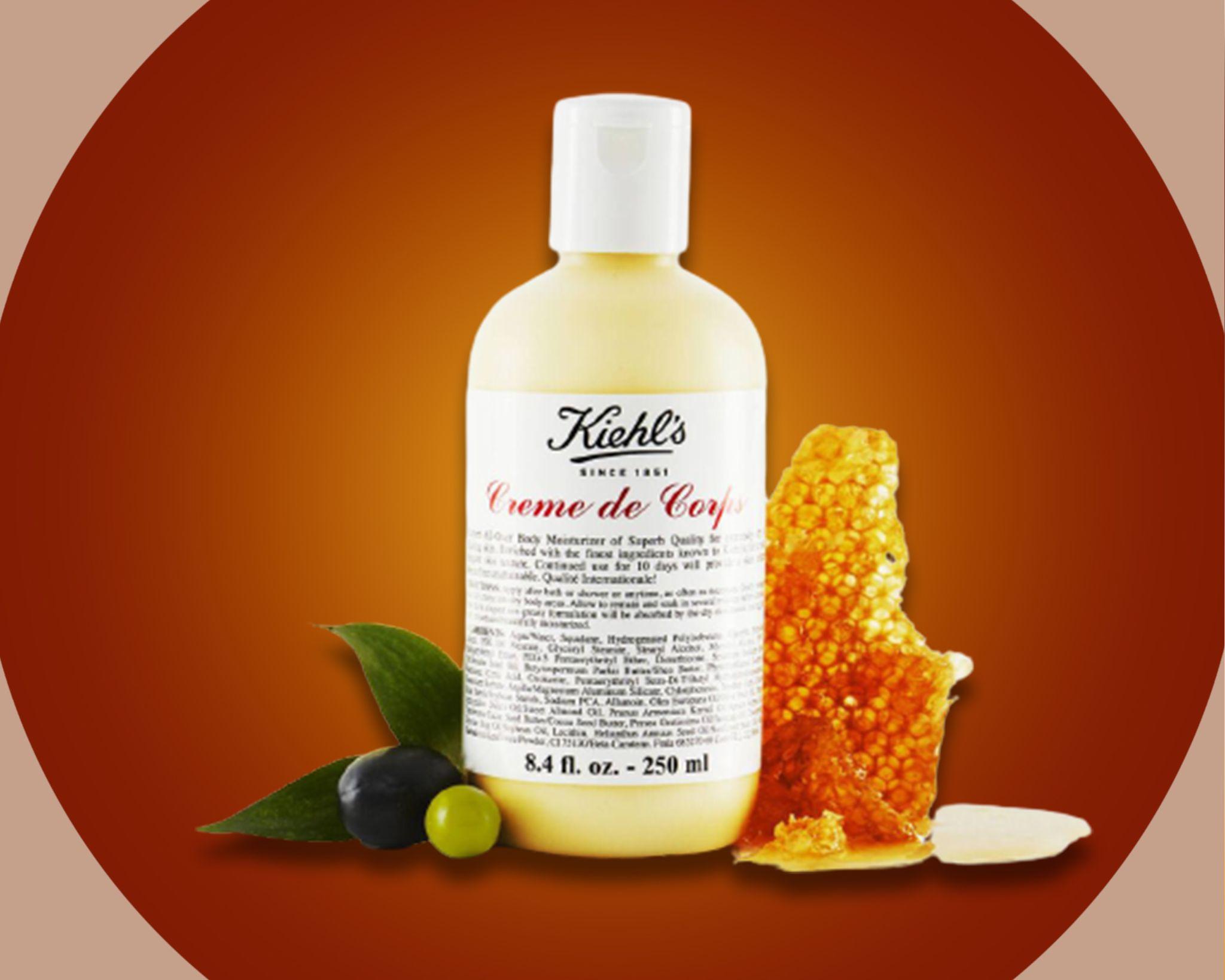 https://www.kiehls.com
Nourishing body lotion that is non-greasy and oil free. This hydrating body cream is enriched with cocoa butter and beta-carotene, leaving the skin feeling silky smooth. This cream helps to moisturize dry skin and improve its texture. Hydrates skin beautifully and leaves it soft and smooth. Cocoa butter, squalane, and beta-carotene are added to this formula. Ideal for dry skin types.
CeraVe Moisturizing Cream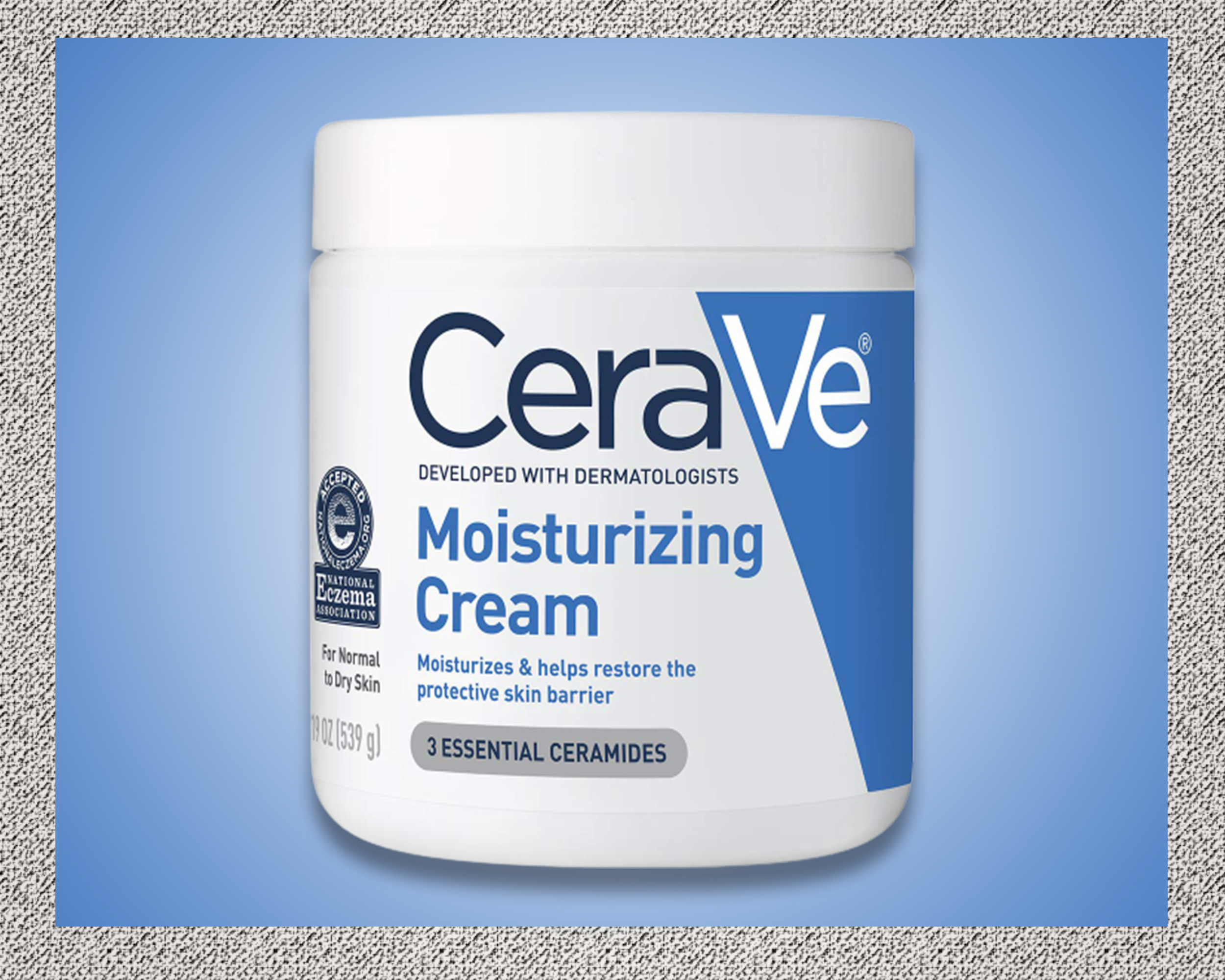 https://www.cerave.com
To lock in moisture and restore the protective barrier of the skin, this moisturizing cream contains three essential ceramides. With MVE technology, ceramides are delivered effectively within the skin's barrier and released slowly over time. The result is a more effective barrier that lasts longer. Featuring our patented MVE Delivery Technology, this creamy moisturizer is rich, non-greasy, and fast-absorbing. It delivers a continuous stream of hydrating ingredients during the day and at night. It is suitable for use on dry skin on the face and on the body. This fragrance-free moisturizer contains ceramides.
Cocokind Sake Body Lotion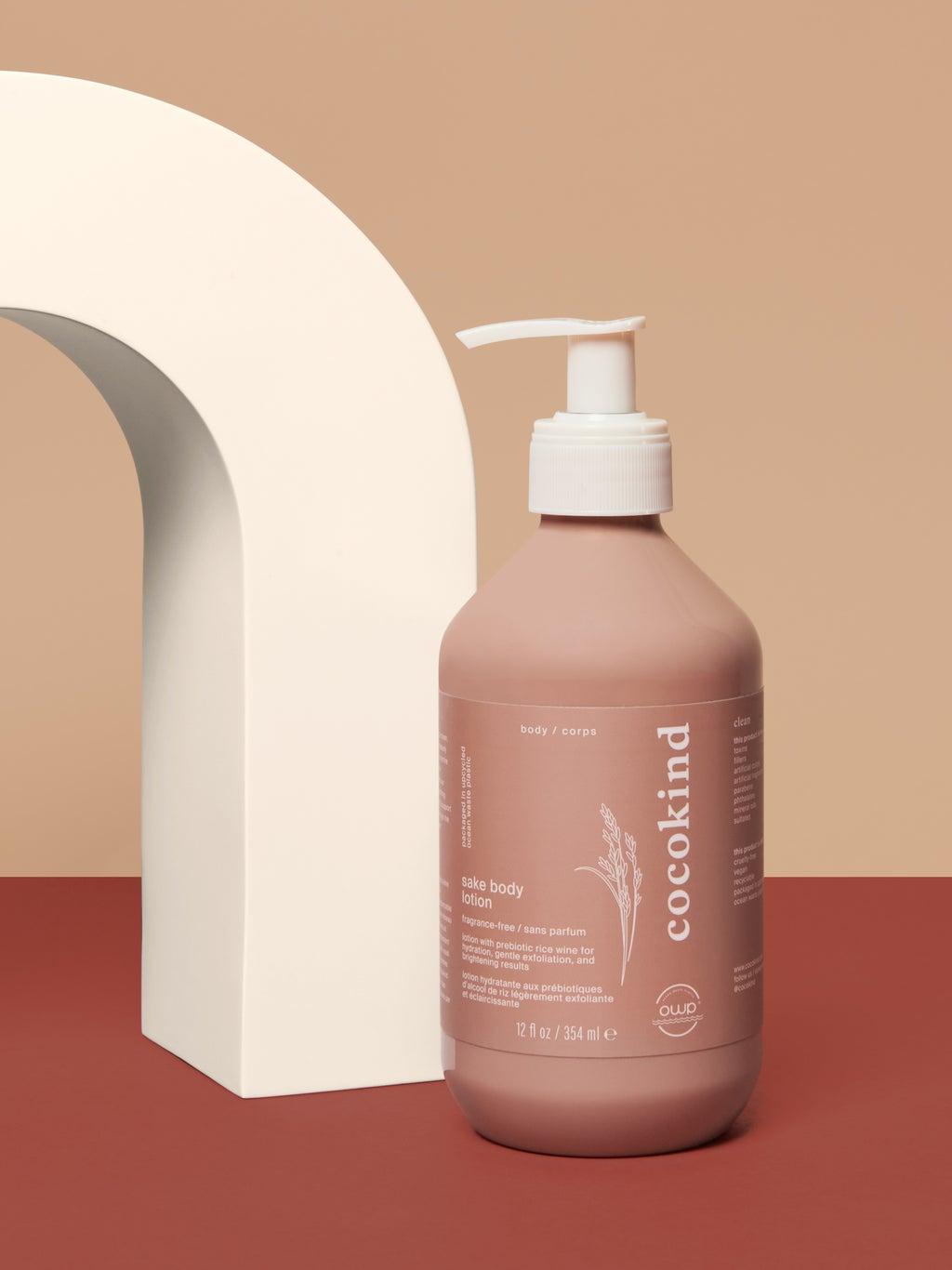 https://www.cocokind.com
This fragrance-free body lotion is formulated with sake, a fermented rice wine rich in smoothing enzymes and microbiome-friendly prebiotic sugars that deliver gentle exfoliation and help maintain skin's moisture barrier, leaving skin feeling soft, smooth, and comfortable. The product gently exfoliates skin, hydrates and soothes, which helps to reduce overall skin discomfort. It replenishes skin moisture from fatty acids.
Neutrogena Hydro Boost Body Gel Cream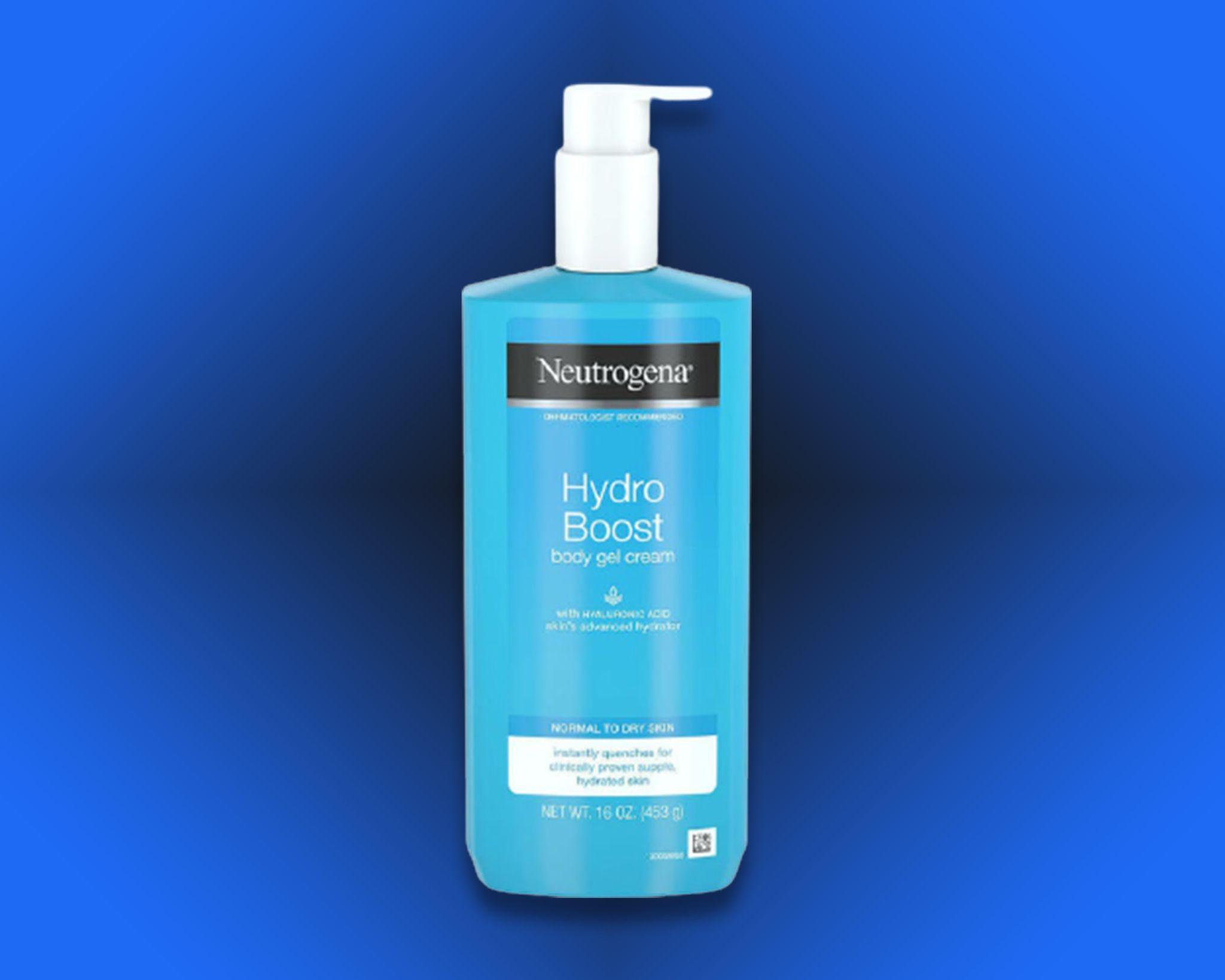 https://www.neutrogena.com
Hydrating Body Gel Cream with Hyaluronic Acid from this facial skincare brand instantly hydrates thirsty skin. A skincare super hydrator that holds 1000x its weight in water, hyaluronic acid acts as a moisture reservoir for the skin. For healthy-looking skin, moisturizing body cream makes skin feel smooth and hydrated. Rehydrating body cream improves hydration and smoothness. This non-greasy gel cream is fragrance-free, paraben-free, and quick-absorbing so you can get dressed quickly after applying it. It was developed in collaboration with dermatologists. For skin types ranging from normal to dry as well as sensitive skin types. Hyaluronic acid body creams help the skin retain hydration and improve dry skin over time.
Sol de Janeiro Brazilian Bum Bum Cream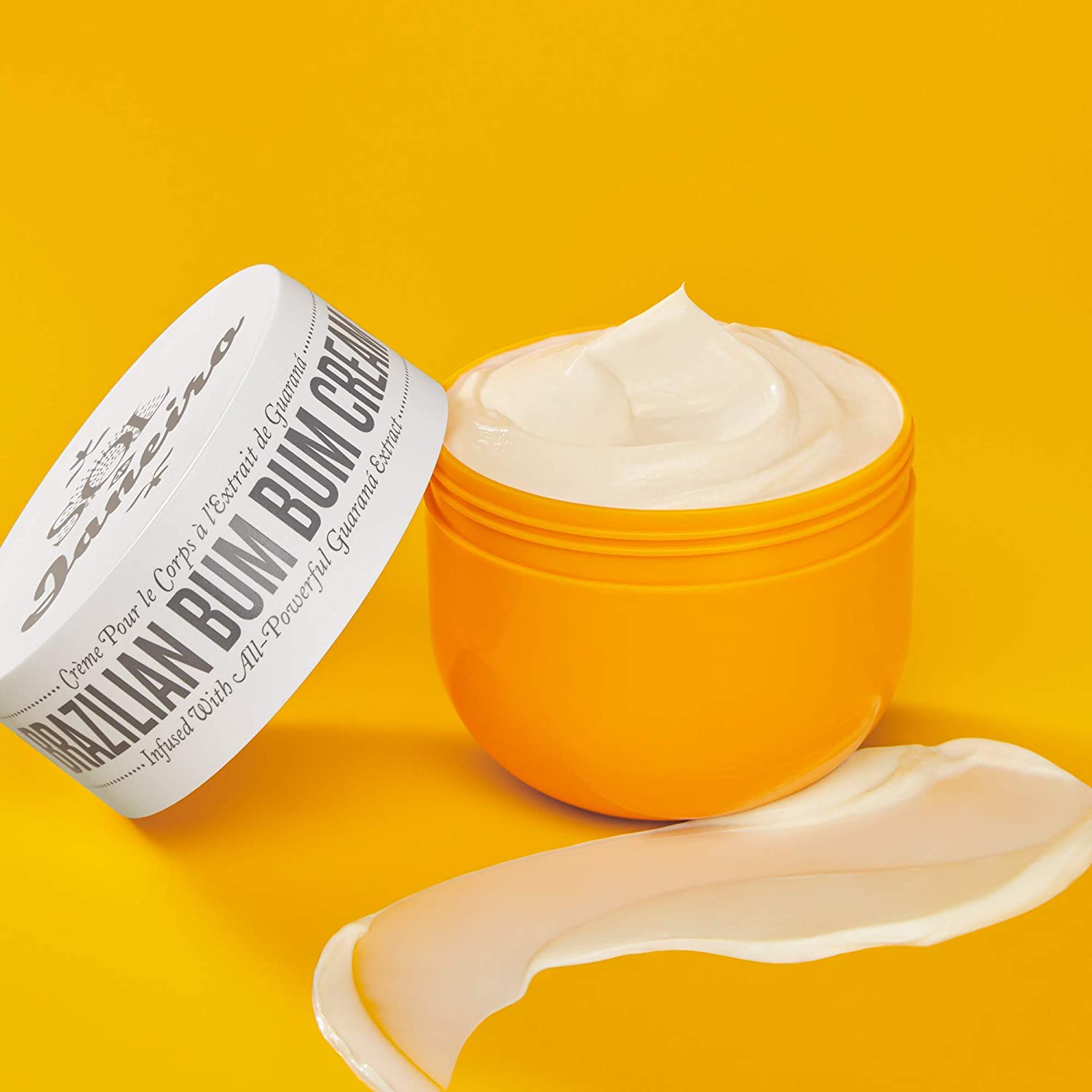 https://soldejaneiro.com
Feel the softest, smoothest feeling for your skin with Sol de Janeiro Brazilian Bum Bum Cream. Skin is visibly smoothed and tightened due to potent ingredients. This incredibly hydrating cream absorbs quickly, delivering deep hydration and essential fatty acids deep into the skin, leaving it feeling silky soft. Guarana Extract and Acai Oil are packed with antioxidants that boost your skin's defense against environmental damage. The world's most selenium-replete food, Brazil Nut Oil, protects and nourishes the skin, making it look radiant and healthy. This body cream is scented with a delicious pistachio, salted caramel, and vanilla fragrance, and it leaves you with a feeling of body-confidence wherever you go.
Gilded Supreme Body Balm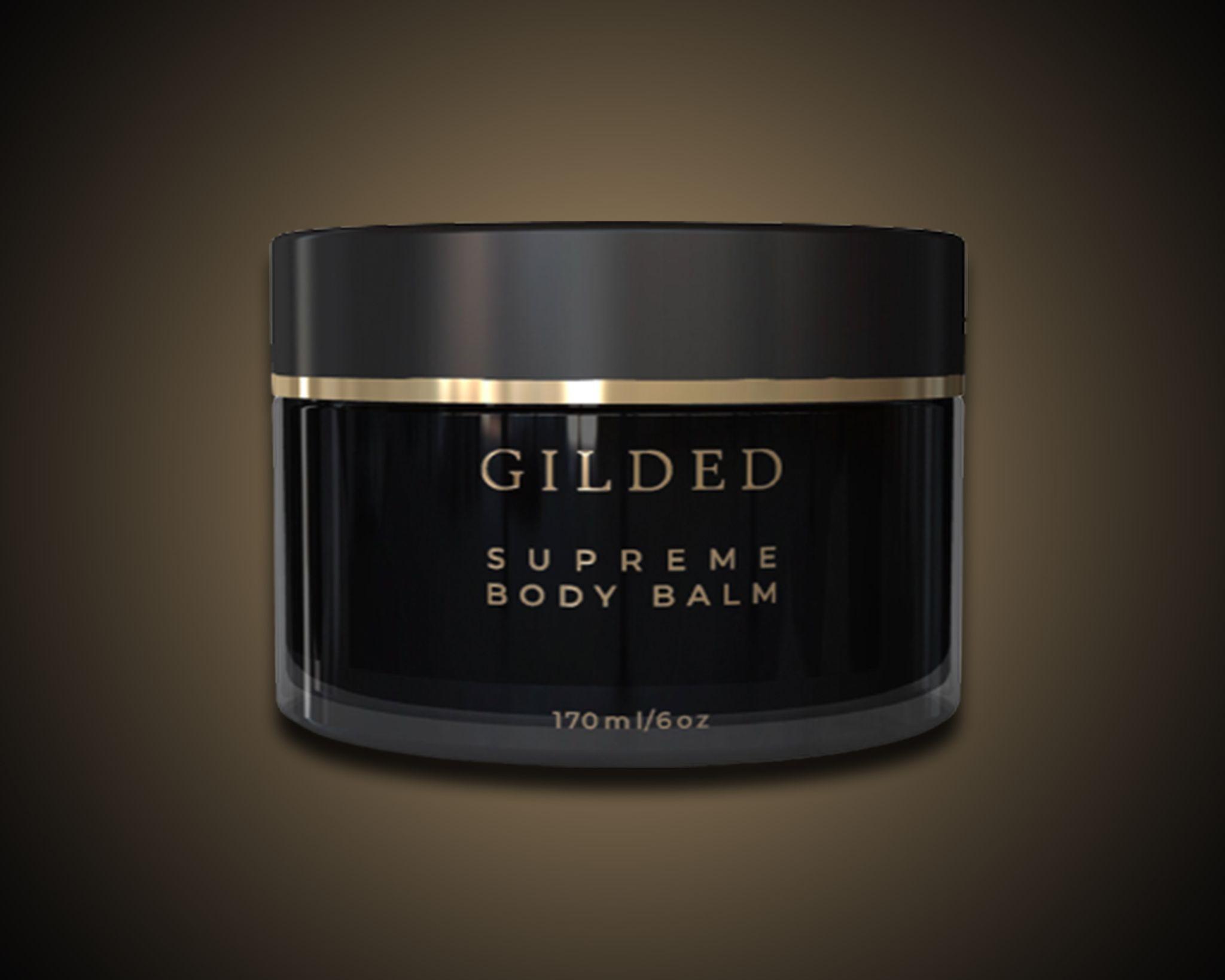 https://gildedbody.com
A moisturizing cream that soothes, hydrates and moisturizes dry skin, the Supreme Body Balm is a powerful moisturizer for dry to very dry skin. This luxurious and super moisturizer Supreme Body Balm with cupuacu butter, shea butter, and meadowfoam seed oil improves the skin's moisture barrier and provides true hydration for improved elasticity. The hydrating and moisturizing effects of squalene are well known. This balm is an excellent natural treatment for dry, itchy, sunburnt, aging skin. This product is unscented and imparts a soft, non-greasy finish for up to 72 hours. It is dermatologically tested and designed to fit the body's needs.
Curel Hydratherapy Wet Skin Moisturizer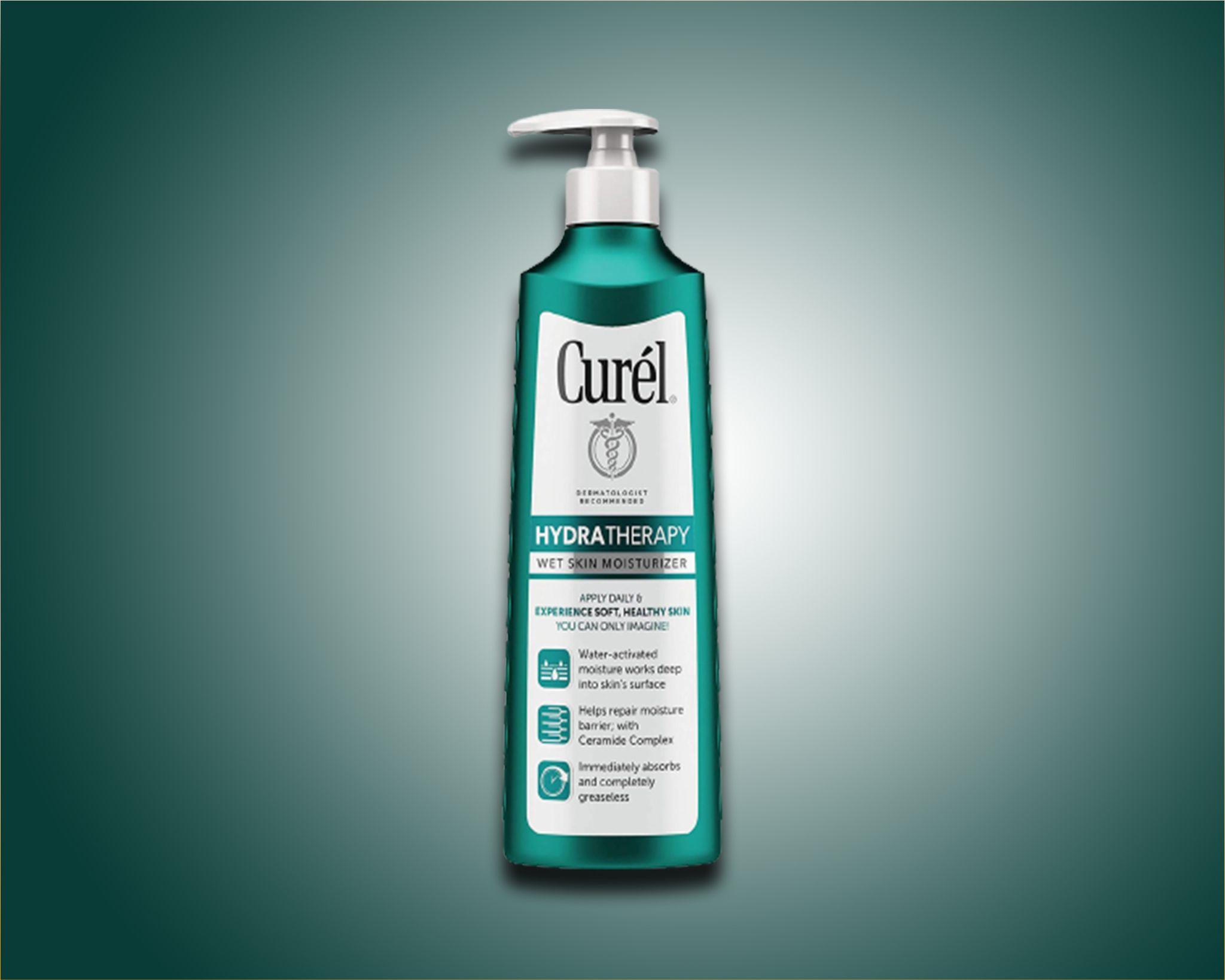 https://www.curel.com
Applied to wet skin after a shower, this water-activated formula helps moisturize dry and extra-dry skin by allowing moisture to be absorbed through the pores. This moisturizing lotion penetrates deeply into the skin's surface to replenish moisture. This moisturizer absorbs immediately without leaving any residue. With Curel Hydra Therapy Wet Skin Moisturizer's Advanced Ceramide Complex, your skin's ceramide levels are restored, so it retains moisture and stops the symptoms of dry and extremely dry skin from returning.
First Aid Beauty Ultra Repair Cream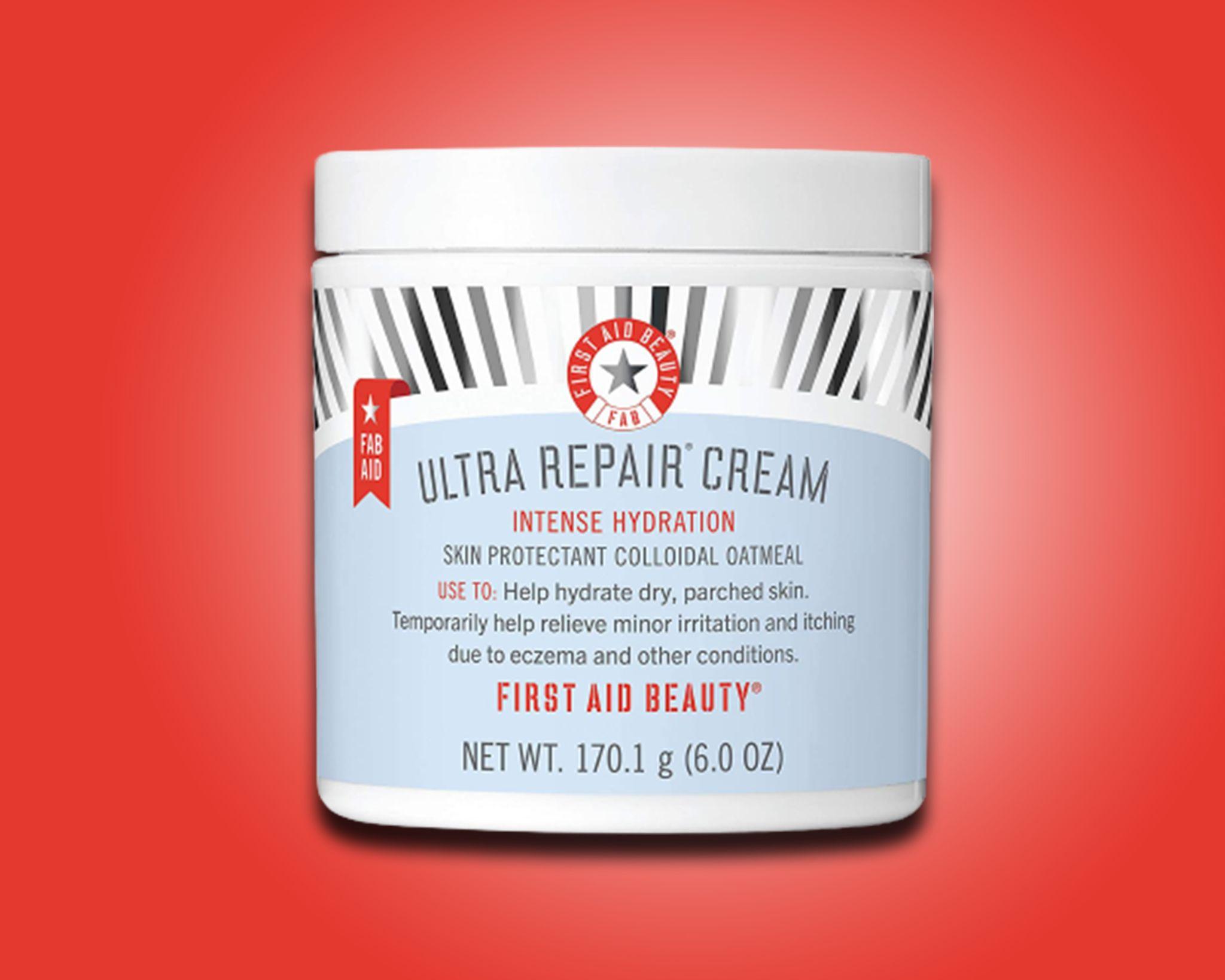 https://www.firstaidbeauty.com
Hydrates and heals dry, distressed skin and eczema. Fast-absorbing, rich moisturizer with intense hydration. Achieve instant relief for parched skin with Ultra Repair Cream, an award-winning product. The cream can be used by everyone regardless of skin type or sensitivity. This soothing moisturizer is formulated with colloidal oatmeal to leave your skin feeling smooth, hydrated, and comfortable after only one use. It is dermatologist-tested, gluten-free, nut-free, soy-free, suitable for sensitive skin, vegan, and nano-free.
Jergens Rose Body Butter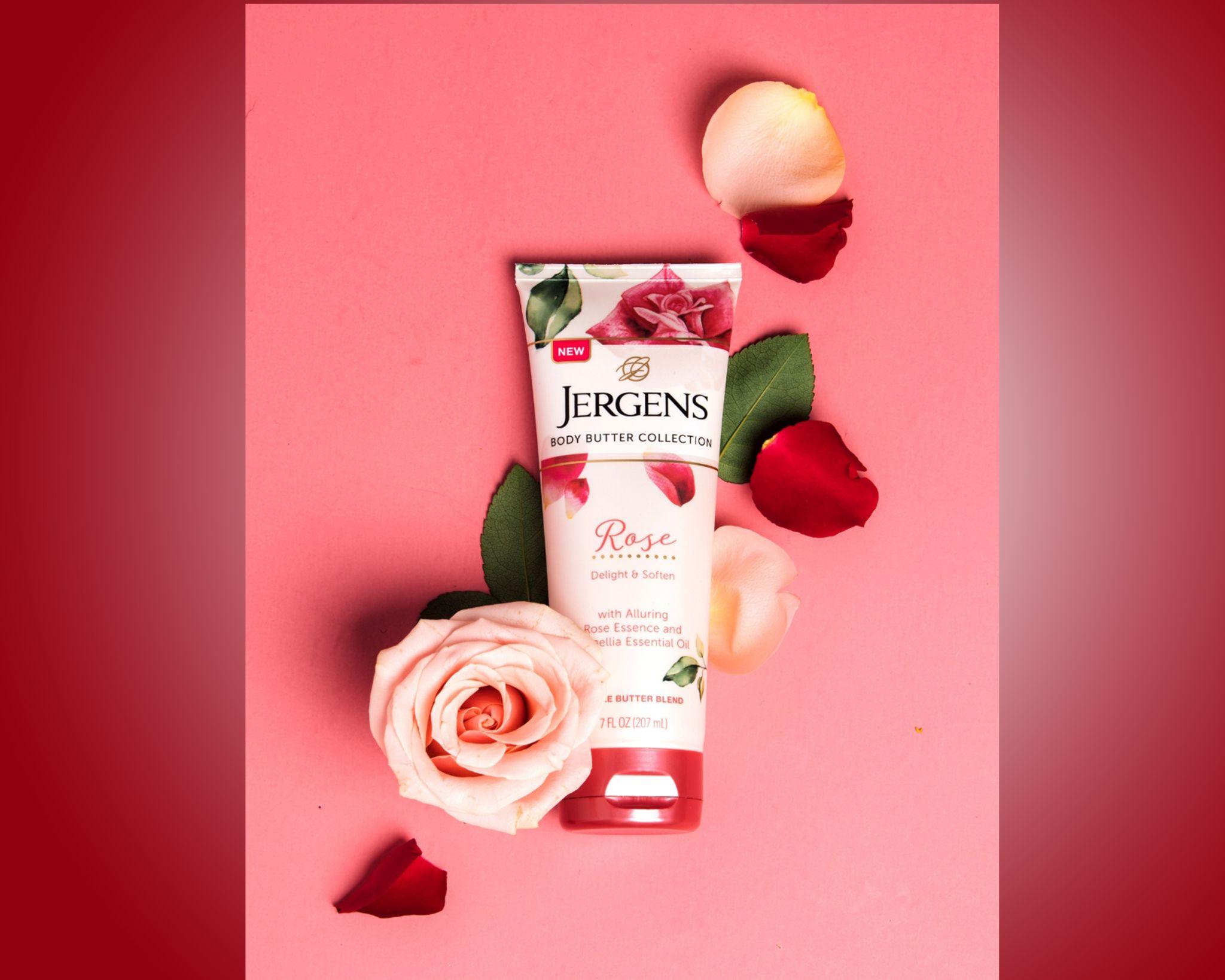 https://www.jergens.com
Jergens Body Moisturizers are formulated with an ultra-hydrating blend of Shea, Cocoa, and Mango butters to deeply nourish and soften skin while restoring deep moisture. With alluring essential oils and a light rose scent, the Jergens Body Butter Moisturizer delivers a perfect indulgence for your body and mind. With Shea, Cocoa and Mango Butters, along with Rose Essence, it energizes dull skin and absorbs quickly for luxurious hydration. The Body Butter Moisturizers from Jurgens replenish skin's moisture and leave it feeling beautiful. Since its founding in 1903, Jergens has been dedicated to making moisturizing products of the highest quality.
Aveeno Daily Moisturizing Lotion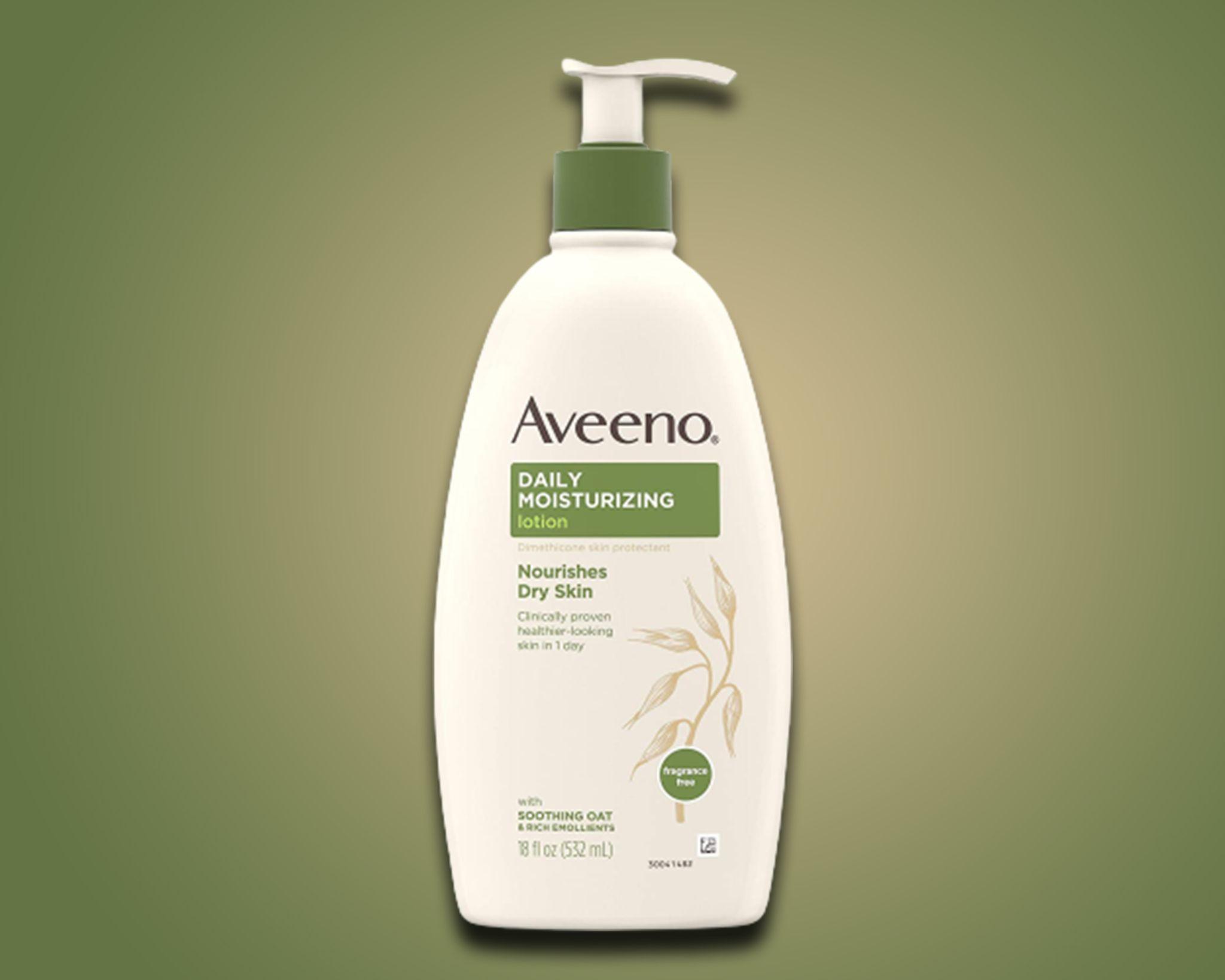 https://www.aveeno.com
It has been clinically proven that this nourishing lotion improves dry skin health in one day and significantly improves it in two weeks. A 24-hour emollient and colloidal oatmeal formula that prevents and protects your skin against dryness. The lotion makes your skin feel soft, smooth, and look healthy, and it is gentle enough to use every day. Lotion is also fragrance-free, non greasy, and non comedogenic.
Necessaire The Body Lotion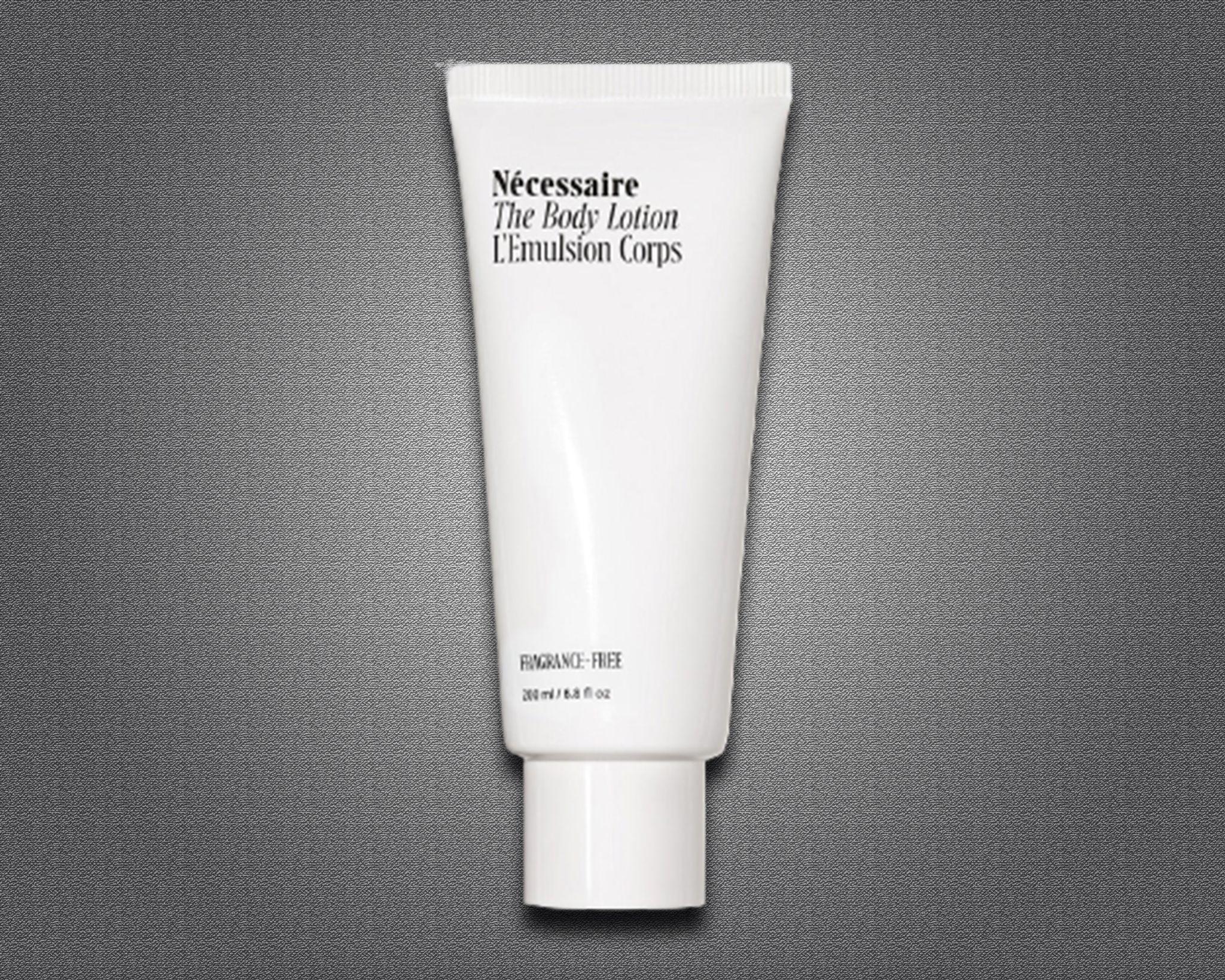 https://necessaire.com
Skin health is maintained with the fast-absorbing multivitamin body lotion. Unscented. Inflammatory-free. Hypoallergenic. Ingredients in the formula include vitamins A, B3, C, E, Omega-6, Omega-9, and antioxidants. This proprietary formula benefits the skin both immediately and for a prolonged period of time. The three oils - Marula, Cacay, and Meadowfoam - infuse skin with vitamins and soften and moisturize it immediately. The skin's surface is restored and strengthened by niacinamide, resulting in a healthy glow. A visible improvement in skin tone, texture, and firmness occurs over time.
Kreyol Essence Haitian Shea Butter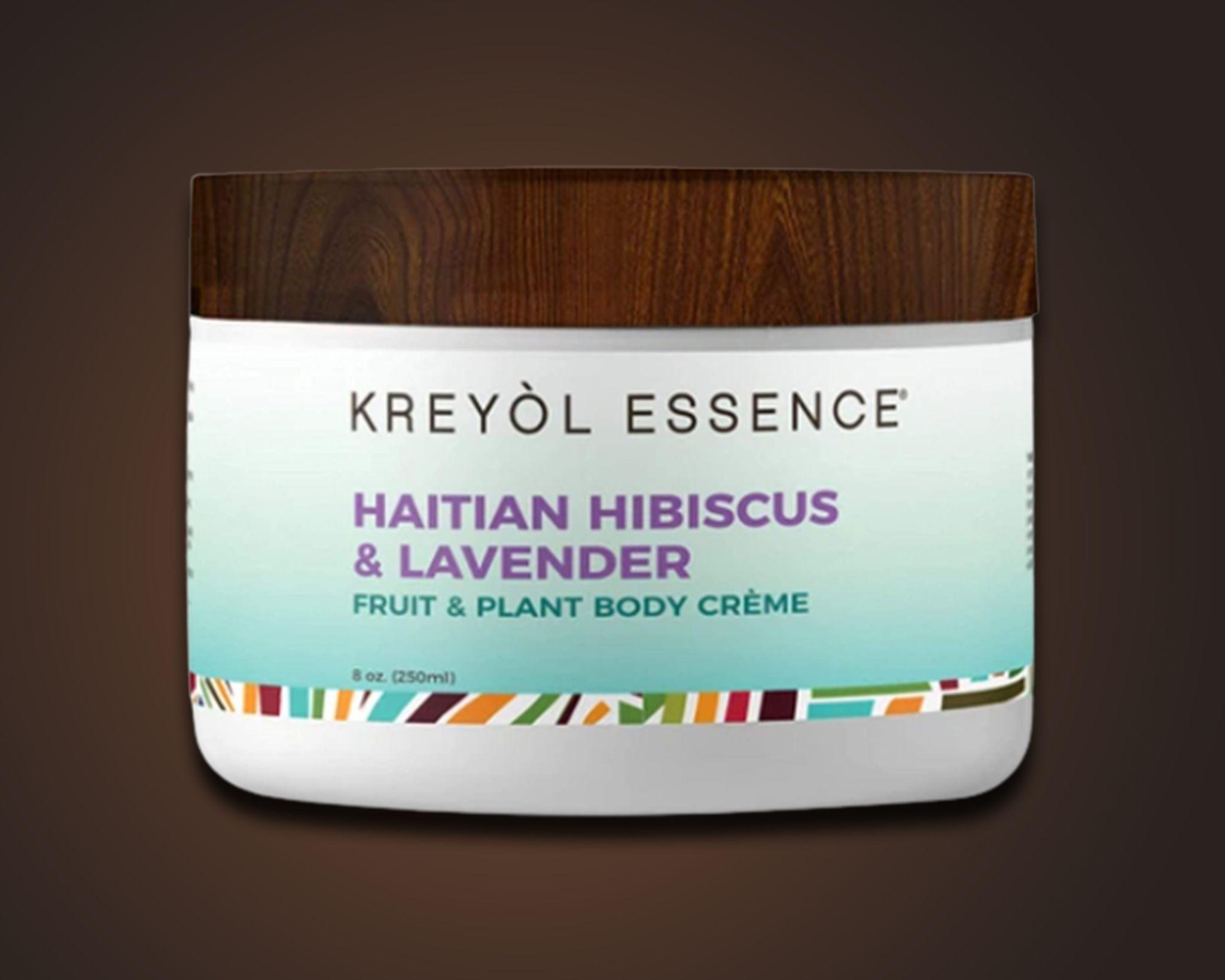 https://kreyolessence.com
An enriched Shea Butter infused with Haitian Black Castor Oil, Nettle, and Calendula. The combination of 40% black castor oil from Haiti and 40% shea butter is Haitian Shea ButterTM. This highly concentrated cream protects, nourishes, and softens thirsty hair and skin. This powerful herbal blend provides amino acids to prevent hair breakage and stimulate hair growth. This butter's creamy texture provides immediate relief from minor irritations, itching, and other skin conditions.
La Roche-Posay Lipikar Balm AP+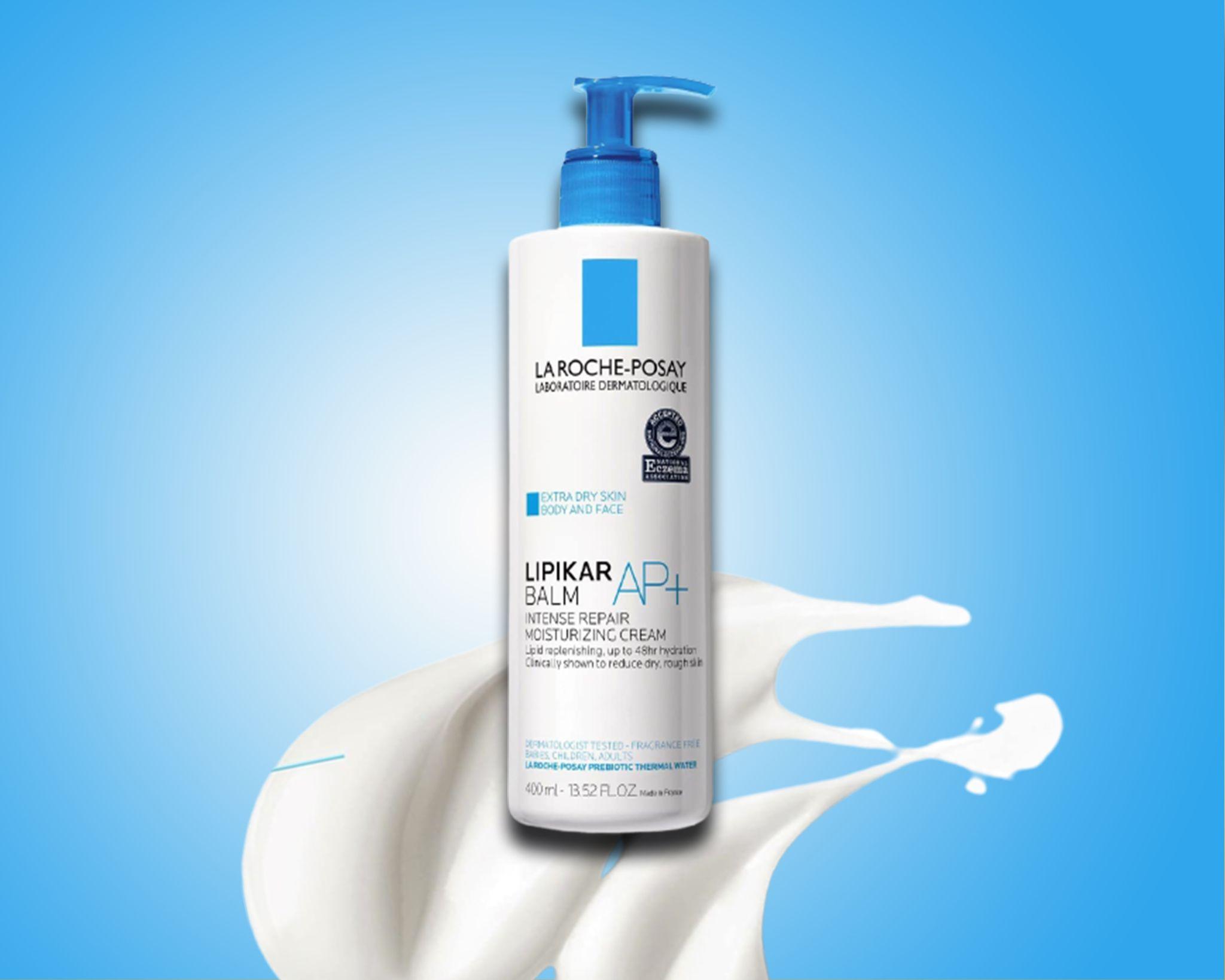 https://www.laroche-posay.us
Intensely hydrates and soothes dry and extra dry skin wih Shea butter and Glycerin in La Roche-Posay Lipikar Balm AP+ Intense Repair Moisturizing Body & Face Cream. A prebiotic moisturizing cream for skin that is dry to very dry. Rehydrates the skin for 48 hours and replenishes its essential lipids. Skin relief for dry to extremely dry skin on the face, body, and hands. A cream that is rich, comfortable, and does not cling to the skin. The combination of shea butter, glycerin, and niacinamide soothes and moisturizes dry skin. La Roche-Posay Prebiotic Thermal Water helps rebalance the skin microbiome with its high prebiotic potency. Adults, children, and babies older than 2 weeks are recommended. Hypoallergenic. Comedogenic-free. Certified by the National Eczema Association. Dermatologist, pediatrician, and allergy testing performed.
Dr. Barbara Sturm Anti-Aging Body Cream
https://en.drsturm.com
With Dr. Barbara Sturm's silky soft ANTI-AGING BODY CREAM, your skin will feel silky smooth and silky soft. Infused with pure glacial water, it absorbs quickly and leaves the skin feeling delightfully hydrated. As a result of White Almond and Elderberry Blossom extracts, the skin becomes tighter, while nutrient-rich oils promote elasticity. Purslane soothes irritation and reduces visible signs of aging, and highly active compounds reduce wrinkles as well. Purslane leaves your skin feeling supple and moisturized.
Eucerin Roughness Relief Lotion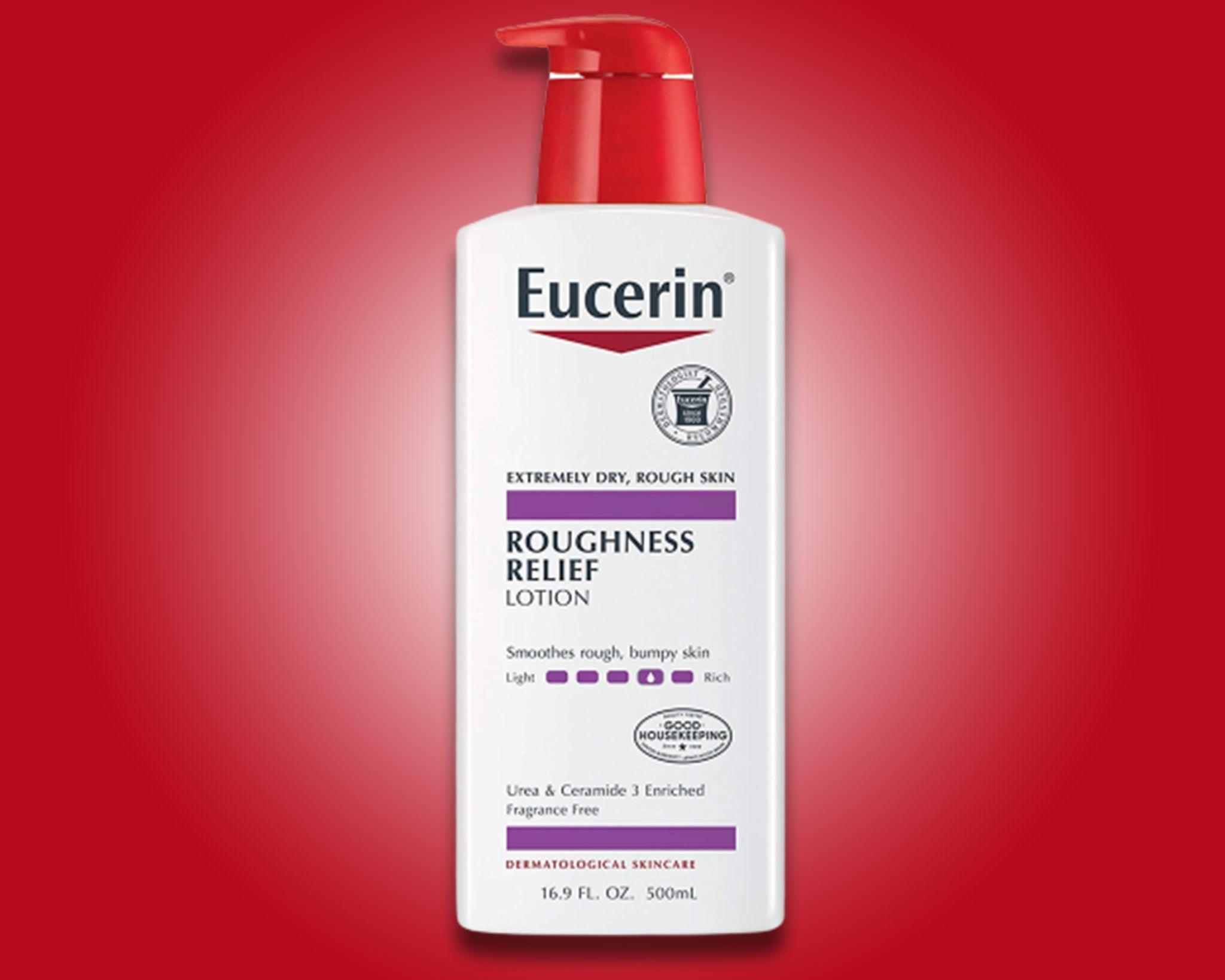 https://www.eucerinus.com
Using this lotion, bumps appear less prominent. Its special formula containing Urea gently exfoliates and improves the condition of dry, rough, bumpy skin. Natural Moisturizing Factors are also included in the formula, which hydrates and prevents moisture loss. The lotion is fragrance-free and dye-free.
Clarins Moisture-Rich Body Lotion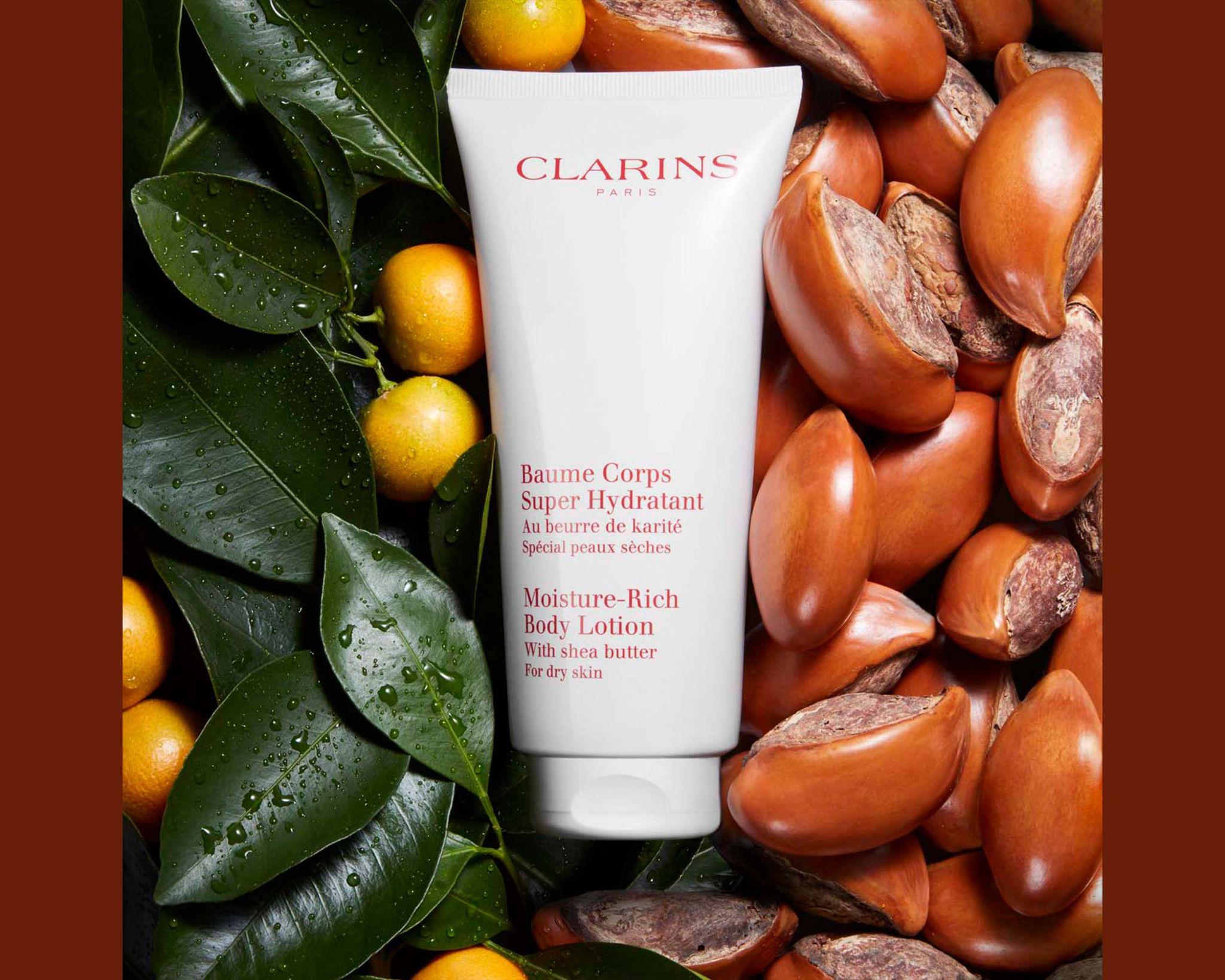 https://www.clarinsusa.com
Clarians Moisture-Rich Body Lotion is an intensive moisturizing lotion that nourishes and soothes dry skin. Moisturizing your hands and body thoroughly, this formula leaves your skin feeling soft and supple. Featuring a fresh, light, botanical scent, the body lotion absorbs into the skin almost instantly and has a buttery-like texture. In addition to reversing the signs of ageing caused by sun exposure and cold weather, the lotion also provides a youthful, all-over glow to the skin.
By Rashmi Goel