Almost every day, celebrity fashion lines and skincare lines are launched, but the most popular brand category is fragrances. The first celebrity perfume to hit the market was Elizabeth Taylor's in 1998. By the name of PASSION, she launched her first-ever perfume. Many celebrities have been influenced by her perfumes and fragrances. Here is the list of Celebrity Fragrances: Electrify By Paris Hilton Paris Hilton doesn't need an introduction. Since she's an actress, model, and heir, she lives a whirlwind of camera flashes. She has 25 perfumes to her name. 2005 marked the release of her first fragrance. Designers Steve Demercado and James Krivda conceptualized it. Amber Floral notes are present in the fragrance Electrify for women. Yves Cassar was responsible for developing it. Red Apple, Mandarin Orange, Cyclamen, and Ozonic notes are featured, as well as Turkish Rose, Peony, and Magnolia in the middle, and Coconut, Vanilla Absolute, Patchouli, and Sandalwood at the base.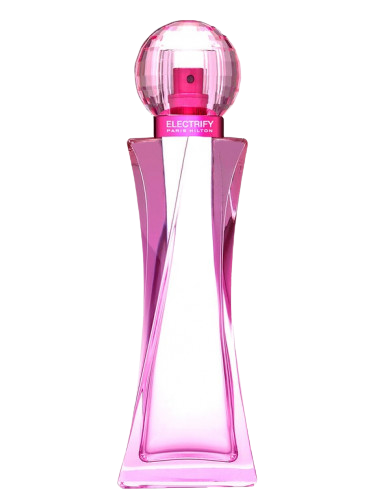 Photo Courtesy Google Thank You Next 0.2 By Ariana Grande There are 9 fragrances to Arianna Grande's name. The fragrances of Arianna Grande are new. It was first published in 2015 and the latest edition is from 2021. These aromas were created in collaboration with Arianna Grande, Clement Gavarry, and Jerome Epinette. Ariana Grande's Thank U Next 2.0 is a Floral Fruity fragrance for women. The top notes are Wild Strawberry, Pomegranate, and Apple Juice, followed by Jasmine, White Orchid, Sandalwood, Musk, and Marshmallow in the middle and base notes.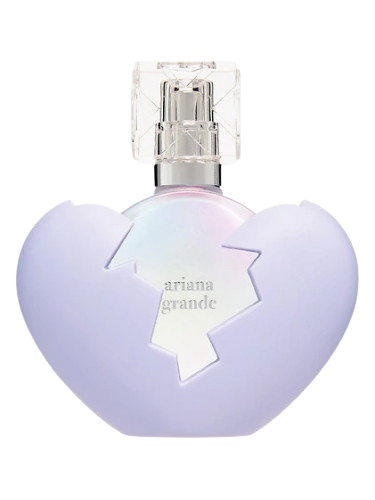 Photo Courtesy Google Eau De Gaga By Lady Gaga Lady Gaga is behind two fragrances. Haus Laboratories & Coty Inc. collaborated with her in 2012. Fame (2012) and Eau De Gaga (2014) were her first launches. There is something enigmatic about Eau De Gaga, which blends vibrant and daring elements into an aura of seduction. The fragrance is surrounded by an intoxicating heart of white violets. This fragrance opens with a bubbly lime burst that counterpoints its opulent woody and floral elements. Upon further development, the scent develops into a sensual, leathery trail that evokes a sensual, primal quality.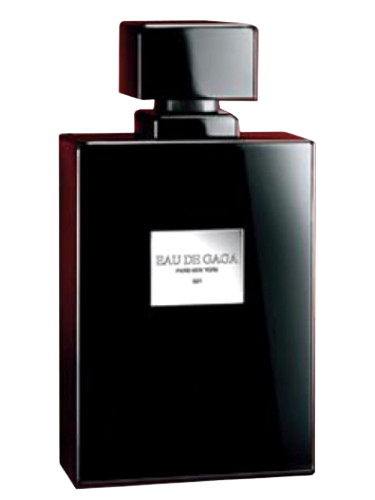 Photo Courtesy Google Aaliyah After the young R&B singer passed away fourteen years ago, her family (Diane and Rashad Haughton) launched a fragrance dedicated to her. Aaliyah's natural beauty, creativity, and sense of mystery are reflected in the fragrance. Black was Aaliyah's favorite color, so the liquid has a hue of black. The Amber fragrance Aaliyah by Xyrena is marketed both to women and to men. It opens with top notes of mint, lavender, and Mandarin orange followed by middle notes of violet, leather, and black pepper, followed by base notes of vanilla, sandalwood, jasmine, and amber.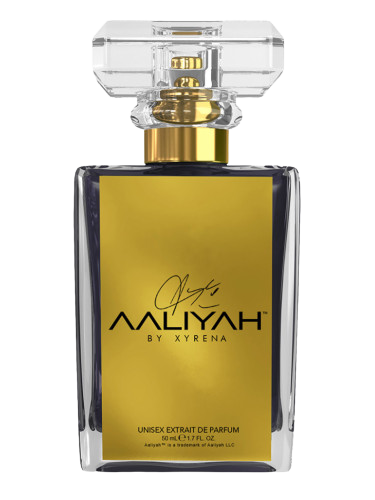 Photos Courtesy Google Fleur Fatale Kim Kardashian There are seven fragrances associated with Kim Kardashian. Her first fragrance, Kim Kardashian, was launched by Lighthouse Beauty in 2009. Floral and woody notes are present in Flor Fatale, a sensual and captivating fragrance. This composition presents an exotic view of the Orient in a seductive and rich composition. It begins with aromas of blackcurrant, violet, and bergamot. In the center is a seductive floral heart, created by tea roses, peonies, and iris. Finally, the creaminess of sandalwood is complemented by musk and amber. White roses are Kim's favorite flower, so the bottle is shaped like that.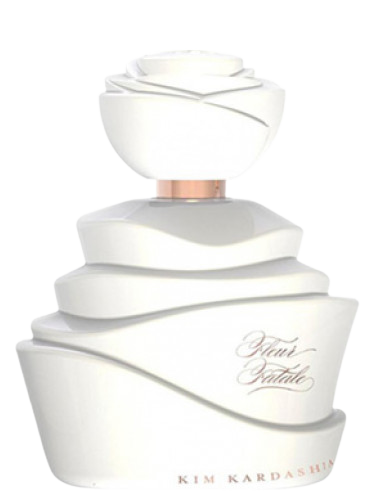 Photo Courtesy Google Rebl Fleur Love By Rihanna There are 11 different fragrances in Rihanna's collection. Various perfumers worked with Rihanna to create her fragrances, including Caroline Sabas, Marypierre Julien, Natasha Cote, Steve DeMercado, and Frank Voelkl. Her first fragrance Rebl Fleur (2010), then followed Nude (2012), 777 Nude By Rihanna Diamonds & Rogue (2013), Rogue Man, Rogue Love (2014), Crush (2016), Kiss (2017), Rebl Fleur Always (2018). It is a Chypre fragrance for women that is fruity and floral. Caroline Sabas and Marypierre Julien designed Reb'l Fleur Love Always. Vanilla, Patchouli, Amber, and Musk constitute the base notes. The top notes are Plum, Red Berries, and Peach, while the middle notes are Coconut, Tuberose, Hibiscus, and Violet.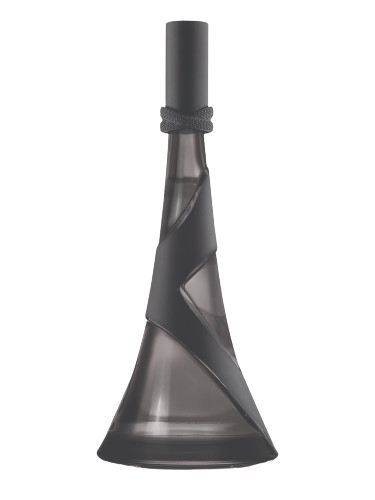 Photo Courtesy Google Fiend By Jessica Simpson Jessica Simpson has 18 perfumes to her credit. The oldest edition dates from 2004 and the latest from 2020. There are five perfumes designed by Jessica Simpson, created in collaboration with Alexis Dadier, Celine Barel, Steve DeMercado, Cecile Hua, and Marypierre Julien. Her fragrances launched their first Dessert series in 2004-2006. Her second series was Fancy series from 2008- to present. For women, Fiend is a floral scent with woody notes. Combining woods, musks, and addictive amber, this scent is very sensuous. Smoked sage, tiger lily, and velvet orris combine to create a naturally sexy fragrance that is uniquely yours. Musk is the top note, while Sage, Tyger Lily, Amber, and Woody Notes are the base notes.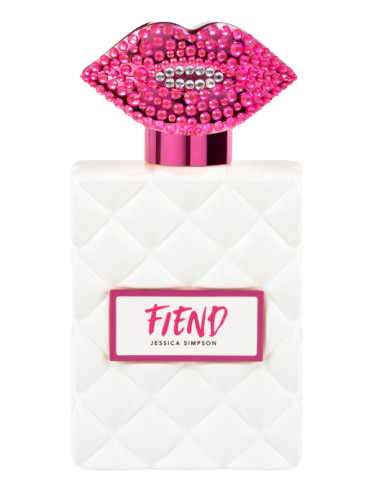 Image source google Prerogative Ego By Britney Spears There are 31 fragrances associated with Britney Spears. Claude Dir, James Krivda, Caroline Sabas, Rodrigo Flores-Roux, Gil Clavien, Honorine Blanc, and Harry Fremont are a few of the perfumers who helped Elizabeth Arden Inc. develop its fragrances. The bold, tantalizing scent of Prerogative Ego appeals to both men and women. The luxurious appearance and rich fragrance of this perfume combine to create a luxurious sensation. Women and men can both wear this floral-woody fragrance. Warm amber infusion with soaked wood embraces your skin with a soft, irresistible glow. Break the rules and do things your way. You should follow your instincts. A fragrance that has no limits, 'Prerogative Ego.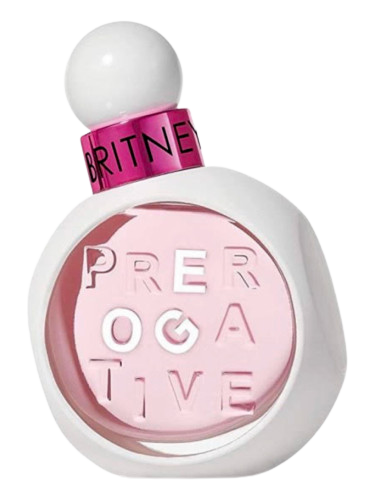 Photo Courtesy Google Gossip By Cindy Adams It was launched in 1997 as an oriental - woody fragrance by Cindy Adams. It was created by James Krivda. The fragrance is Amber Woody for women. Amber, Vanille, Woodsy Notes, Musk, and Sandalwood are among the base notes. Top notes are Tangerine, Osmanthus, and Violet. There are notes of Maple, Tea, Freesia, Rose Hip, and Jasmine in the middle.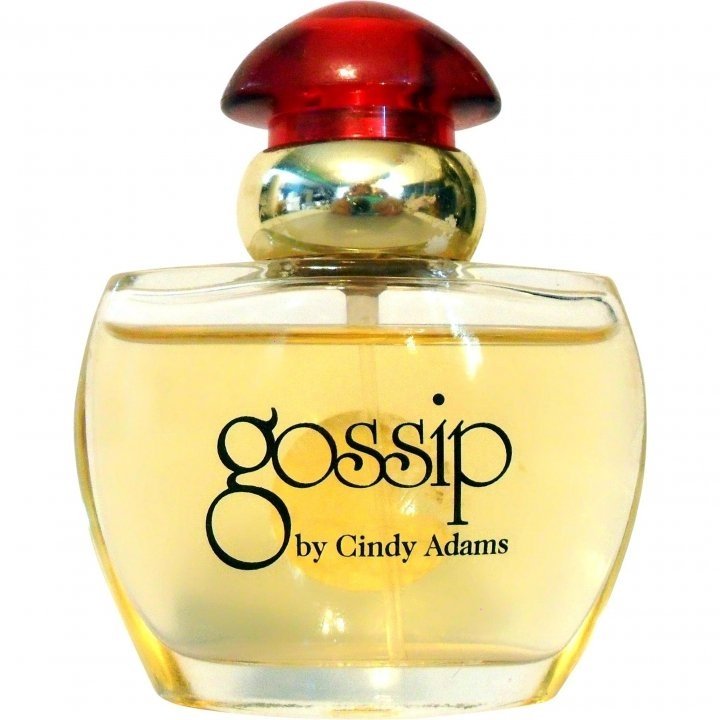 Photo Courtesy Google Eau So Beautiful By Christian Aguilera There are 14 fragrances under Christian Aguilera's name. Xpose was her first fragrance, launched in 2004. Between 2007 and 2015, she collaborated with Procter & Gamble on many of her collections. She launched Glam X (2016), Definition (2017), Violet Noir (2018), Eau So Beautiful (2020) in collaboration with Elizabeth Arden. Fragrance for women named Eau So Beautiful in a floral woody musk. The top notes are Pomelo, Wild Strawberry, and Violet Leaf; the middle notes are Magnolia, Gardenia, Jasmine, and Lily-of-the-Valley; and the base notes are Vanilla, Musk, and Sandalwood.
Photos Courtesy Google Google Malibu Day & Malibu Night By Pamela Anderson In November 2009, Pamela Anderson released her fragrance. An ideal beach day is Malibu Day. It is a lighter blue color. Wild berries, mandarin, honeysuckle, vanilla, caramel, sandalwood, and praline make up the fragrance. The scent of Malibu Night is sexy and indulgent for an evening out. Pomegranate, chocolate persimmon, green, black orchid, lotus, champaca, vanilla violet, mahogany wood, patchouli and amber make up the fragrance found in this pink bottle. Malibu Day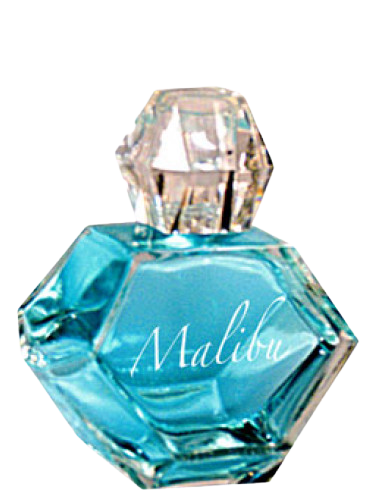 Photo Courtesy Google Malibu Night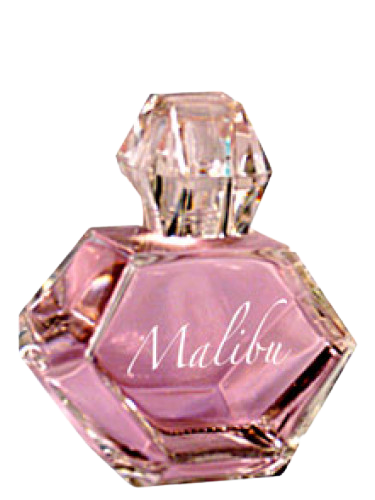 Photo Courtesy Google Solstice Bloom By Jennifer Aniston There are nine fragrances named after Jennifer Aniston. By the name of Lolavie, she released her first fragrance in 2010. Her second appearance came in 2011 with Jennifer Aniston. Third came in 2014 as J Jennifer Aniston. Fourth came in 2015 as Near Dusk. As for the fifth and sixth, they are called Luxe and Chapter One respectively. The seventh came in 2018 under the title Chapter Two. As for the eighth and ninth, they are referred to as Silver and Solstice Bloom in 2020. The fragrance is for women. White Pepper, Smoketree, Solar notes and Sand; Jasmine, Gardenia and Sandalwood; Smoke, Sandalwood, White Musk and Amber come in the middle notes.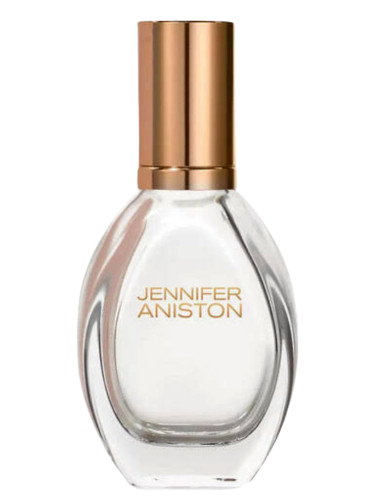 Photo Courtesy Google Wild Essence By Halle Berry Halle Berry has seven fragrances to her name. Halle Berry started her first fragrance with Coty Inc, in 2008, under the name Halle Berry. "The essence of woman is in the body and soul and becomes more deeply sensual in nature, so with my new fragrance, I wanted to have an effortless scent that captures the primal richness of nature." The composition combines fresh citrus notes with white flowers, combined with relaxed and sophisticated woods of sandalwood and patchouli for a very seductive scent. Black currant, bergamot from Sicily, and mandarin top the notes. Among the flowers in the heart are blooming freesias, linden blossoms, cotton flowers and white roses. The fragrance's base includes musk, patchouli, amber and sandalwood.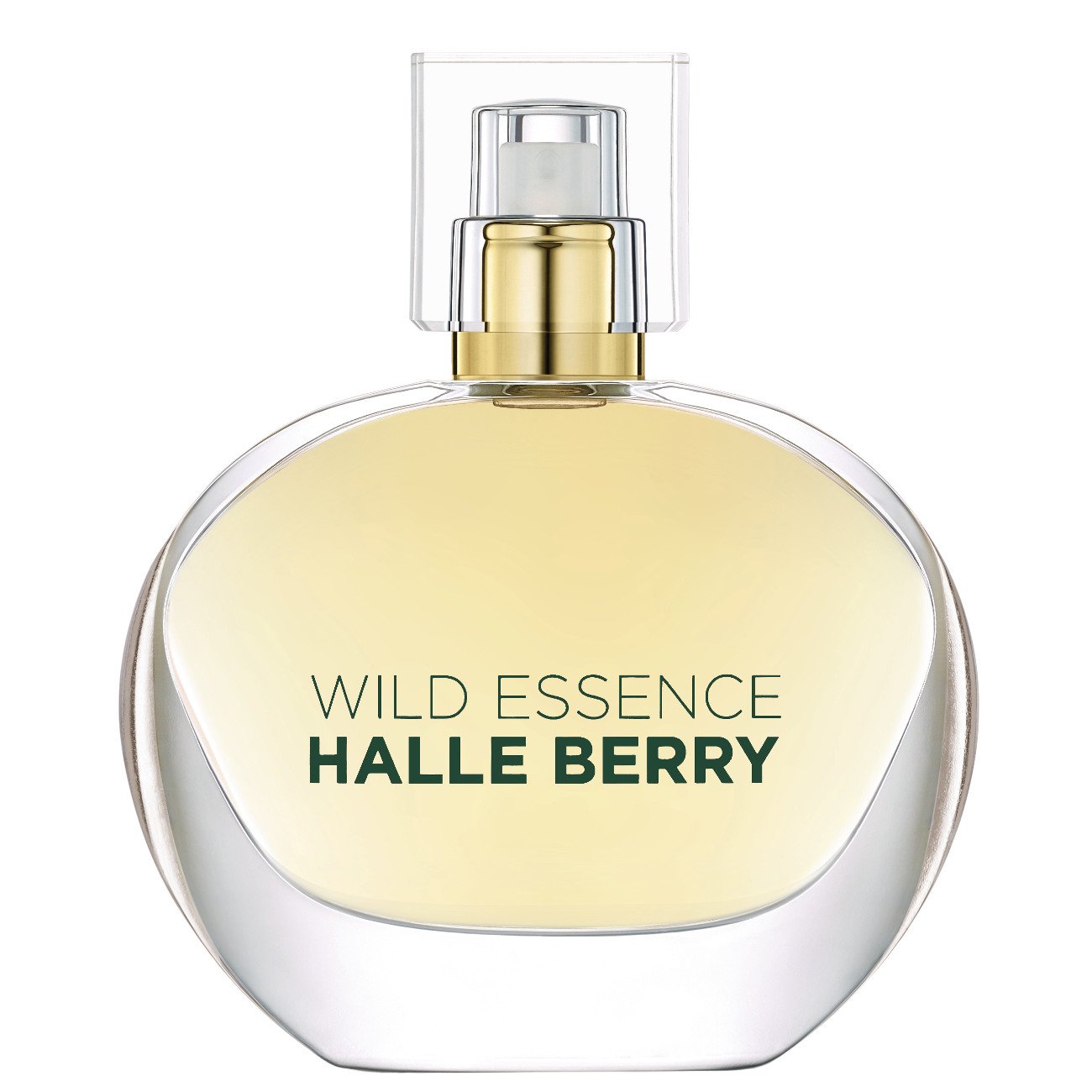 Photo Courtesy Google Shimmering Heat By Beyoncé There are 16 fragrances by Beyoncé. With her first fragrance, Heat (launched in 2010), she has interpreted multiple fantasy orchid accords in the form of flankers. As part of her collaboration with Coty Inc. in 2010-2011, she launched three of her scents - Heat from the red vanilla orchid, Heat Elixir from the amber vanilla orchid, and Heat Rush from the yellow orchid. Between 2011 and 2012, she collaborated with International Flavors and Fragrances and launched two of her fragrances, Pulse and Pulse Summer Edition. She teamed up again with Coty Inc in 2012 and launched Midnight Heat. She again collaborated with International Flavors and Fragrances in 2013 to launch Pulse NYC, from 2013 to 2017, she stayed with Coty to launch Heat The Mrs. Carter World Tour (2013) bringing Brassia Edvah Loo orchids. Rising Heat (2014), Heat Wild Orchid (2014), Heat Kissed (2015), Rise Sheer (2015), Heat Seduction (2016), all portraying the Ginger Orchid, and Shimmering Heat (2017) depicting the Blue Mystique Orchid. A Chypre Floral fragrance for women, Shining Heat. Green notes, Freesia, Pink Pepper and Oakmoss are at the top; middle notes are Jasmine, Flower, Orchid, Rose, and Musk; and base notes are Patchouli, Oakmoss and Vanilla.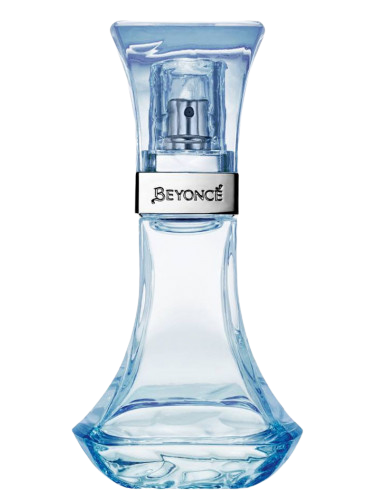 Photo Courtesy Google Dreams By Maria Carey There are six fragrances belonging to Maria Carey. She collaborated with Elizabeth Arden from 2007-2013 and launched her fragrances M (2007), Luscious Pink (2008), Forever (2009), Lollipop Bling (Ribbon, Mine Again, Honey) 2010, Lollipop Bling Splash Remixes (Never Forget YouVision Of LoveInseparable) 2011, Dreams 2013. This perfume is described as a sensual floral-gourmand with each note representing a moment in the life of this famous singer, from childhood to fame to love. When its composition opens, we are greeted with the sweet aromas of caramelized apples and star anise, as well as the freshness of bergamot and roasted almond. An enchanting blend of honeysuckle, freesia, and lilies of the valley creates a feminine heart. Based on sweet musk, patchouli, vanilla and Madagascar tonka bean, an oriental base is a richly sensual blend.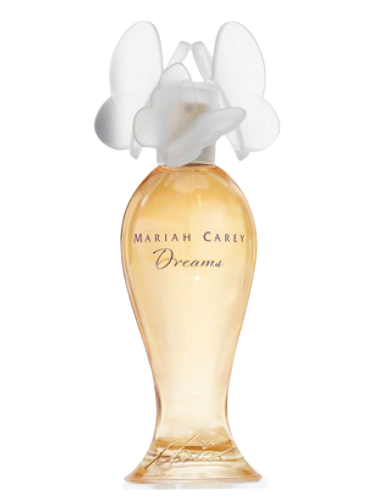 Photo Courtesy Google Eau De Couture By Cher Cher is the name behind three fragrances. Fragrances collaborated with various manufacturers. With Parfums Stern, her first fragrance was Uninhibited (1987). Storm Flower (2014), her second with SAS & Company. Scent Beauty's Eau De Couture (2019) came in third place. This is a fragrant aroma for women and men. Aromatic notes include cloves, bergamote, neroli, rose, jasmine, orange blossom, sandalwood and vanilla orchid; base notes include vetiver, sandalwood, and vanilla orchid.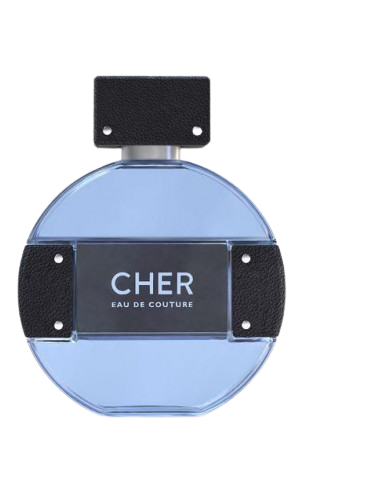 Photo Courtesy Google I Am Woman By Joan Collins Two fragrances bear Joan Collins' name. In 1989, it was Spectacular; in 2014, it was I Am Woman. Her own signature scent, I Am Woman, has both presence and the power to inspire and seduce, as if it were a reflection of her personality. Citrus top notes include Orange, Mandarin orange, Lemon, Bergamot and Peach. Middle notes include Orange Blossom, Jasmine, Silk, Moss and Rose; base notes include Sandalwood, Amber, Patchouli, Vanilla, Cedar, Musk and Citrus.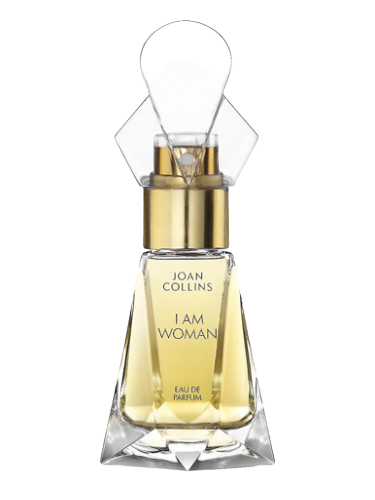 Photo Courtesy Google Summer Day By Cindy Crawford Five fragrances are named after Cindy Crawford. For eight years, she worked for Procter & Gamble. She released three of her fragrances in 2002: Cindy Crawford, Cindy Crawford Feminine, and Cindy Crawford Joyful. Waterfall and Summer Day were launched in 2005 and 2006 respectively. The Summer Day fragrance for women is Floral Fruity. A bamboo scent with notes of Yuzu, Watermelon, Pomegranate, and Papaya at the top with notes of Hibiscus, Lily-of-the-Valley, Syringa, and Vanilla at the middle and Cedar and Amber at the base.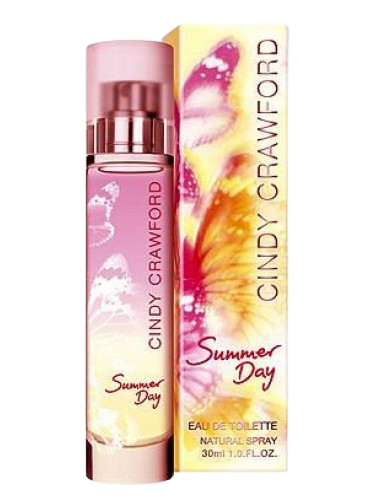 Photo Courtesy Google Wrapped WIth Love By Hillary Duff In 2008, Hilary Duff released Wrapped With Love, a follow-up to her 2006 fragrance With Love.On February 1, 2008, a pink bottle appeared with a green top, bringing with it a new season and the perfect gift for St. Valentine's Day. Similar to the fragrance With Love, it has the same shape. There is fun and positivity about it, and as a result, it can be used to flirt with the skin and emotions. With Hilary Duff's favorite components, she designed itWhite chocolate milk and vanilla seeds captivate the senses in Wrapped With Love. Raspberry and vanilla seeds are scattered across the top. Floral notes, citrus notes, and hints of honeydew melon wrap the aura of its wearer in delight and happiness.
Photo Courtesy Google Outspoken By Fergie Singer Fergie launched her first fragrance with Avon, OUTSPOKEN. This fragrance was specially formulated for women who possess self-esteem and understanding. Choosing Fergy as a partner and putting their product in the best light was the right decision for Avon. Fragrance Outspoken captures all the complicated characteristics of women through her personality, sensuality, and seductiveness. This perfume has a fresh top note of frozen black currants, starfruits, and wild saffron. It has a subtle heart note of gentle jasmine. Among the top notes, tuberose and jasmine are passionate and sensual, while ebony, leather and vetiver are seductive underneath.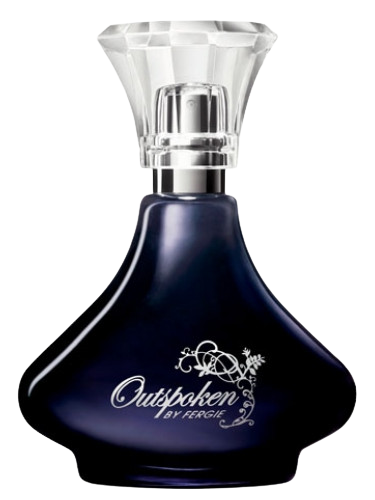 Photo Courtesy Google Vivamore By Selena Gomez Two of Selena Gomez's fragrances have been named after her: Selena Gomez 2011 and Vivamore 2012. Based on suggestions from her fans, she created it. The three main ingredients of Selena Gomez's first perfume were selected together. During the heart and base of the first fragrance, raspberries, freesia flowers, and vanilla can be found. Continuing the story of fragrance in the same shape as her first perfume, Selena continues it with her second perfume, VIVAMORE. Designed to be inspired by an elegant evening dress, the bottle has been chosen in an ice-white shade. Introducing this new perfume that blends noble calla lilies, freshened with white tea and juicy melon, on a base of black truffle and white tea. It is layered with the soft sweetness of Tahitian vanilla and caramelized sugar. This fragrance is incredibly fragrant, intoxicating, and intensely floral. It is a tribute to the philosophy that we should live and love thoroughly. With this edition's emphasis on exoticism and elegance, we selected a bouquet of calla lily flowers. Melon and tea provide an invigorating sensation. It evokes a celebration of life and love with its vanilla and sweet chords.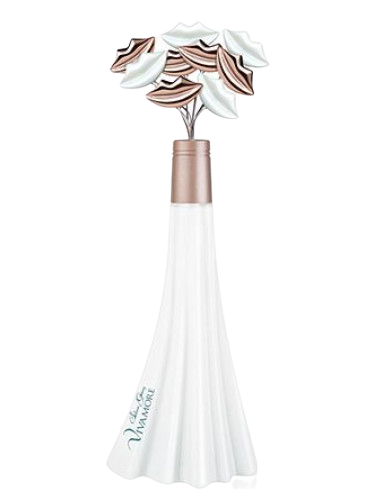 Photo Courtesy Google Here To Stay By Naomi Campbell There are 26 fragrances by Naomi Campbell. As part of her collaboration with Procter & Gamble, she developed her own line of fragrances in 1999. List of her fragrances goes as Naomi Campbell (1999), Naomagic, (2000), Exult (2001), Naomi Campbell Shine & Shimmer (2001), Mystery (2003), Naomi Campbell Light Edition (2003), Sunset (2004), Paradise Passion (2005), Winter Kiss (2006), Cat Deluxe (2006), Cat Deluxe At Night (2007), Eternal Beauty(2007), Seductive Elixir (2008), Cat Deluxe With Kisses (2009), Naomi (2010), Naomi Campbell Wild Pearl (2011), and many more. Women will enjoy the Floral Fruity scent of Here To Stay. There is a new fragrance here. Raspberries and Black Currants are the top notes; middle notes are Jasmine and Rose; and vanilla and musk are the base notes.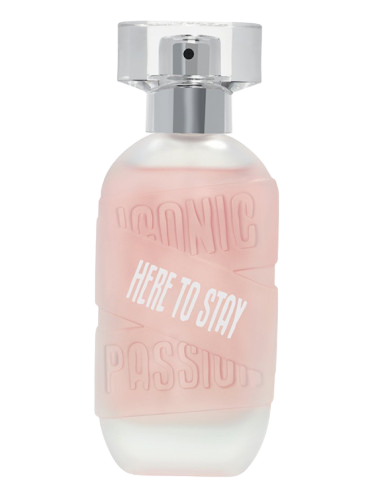 Photo Courtesy Google All For Love By Celine Dion Celine Dion has 14 fragrances under her name. The first Celine Dion fragrance was launched in 2003 in collaboration with Coty Inc. Followed by Notes (2003), Belong (2005), Always Belong (2006), Enchanting (2006), Paris Night (2007), Spring In Paris (2007), Sensational (2008), Sensational Moment (2008), Chic (2009), Spring In Provence (2009), Simply Chic (2010), Sensational Luxe Blossom (2013), All For Love (2014). For women, All For Love is a Woody Floral Musk fragrance. A romantic and mature composition of woody stems, mandarin, freesia and fresh greens. The heart of this arrangement consists of a bouquet of roses, jasmines, and orange blossoms combined with a luxurious hint of cedar. There are three components to the base: sandalwood, musk and vetiver.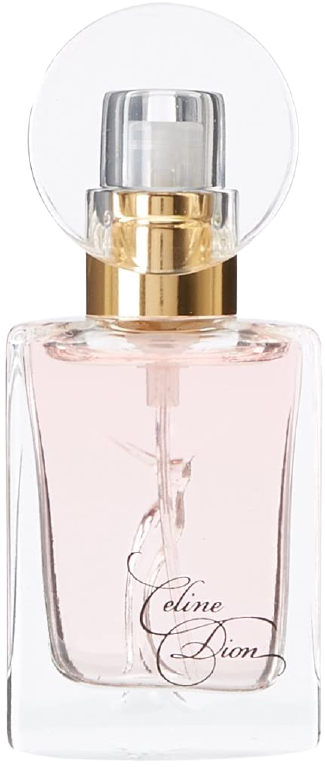 Photo Courtesy Google. Enduring Glow Limited Edition 2020 By Jennifer Lopez Jennifer Lopez's perfume collection includes 31 scents. The earliest edition dates back to 2002, while the newest is from 2020. Jennifer Lopez worked with Coty Inc in 2002. Jennifer Lopez fragrances were created in collaboration with many perfumers. It is a floral fruity fragrance for women. The top notes are Pear, Bergamot, and Litchi; the middle notes are Peony, Magnolia Flowers, and Violet Leaf; and the base notes are Musk, Amber Crystals, and Sandalwood.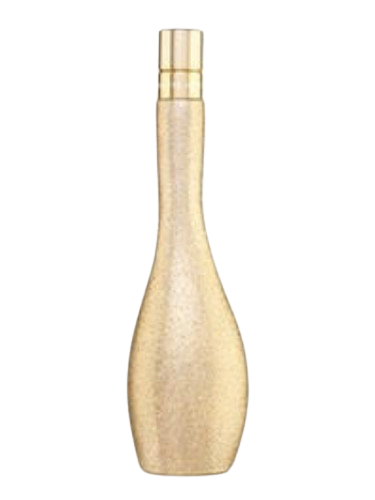 Photo Courtesy Google Madame X By Madonna The Madonna fragrance line includes three fragrances. Madonna collaborated with Coty Inc in 2012 to launch Truth Or Dare By Madonna, followed by Truth Or Dare By Madonna Naked in the same year. The launch of Madame X took place in 2020. The fragrance Madam X for women is an Amber Floral fragrance. Raspberry, lemon, and citrus blossom make up the top notes; rose and orange blossom are in the middle notes; and incense, musk, and amber make up the base notes.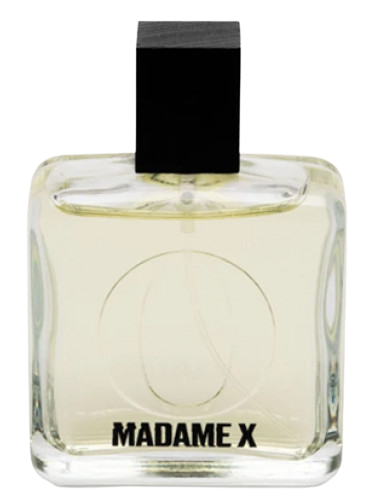 Photo Courtesy Google Queen By Nicki Minaj The rapper Nicki Minaj is the owner of nine different perfumes. The very first launch of her brand, Pink Friday, was in 2012. Pink Friday Special Edition, Pink Friday Deluxe Edition & Minajesty (2012), Minajesty Exotic & Onix (2013), The Pinkprint (2015), Trini Girl (2016) & Queen (2016) followed. The fragrance Queen has a Floral Fruity Gourmand scent for women. Nicki Minaj has released a limited edition fragrance. Designed to showcase Nicki's bold, unapologetic lifestyle, the Queen edition celebrates Nicki's confidence. It was the perfect lifestyle to celebrate the "Queen" that exists in all of us. A liquid gold finish enhances Nicki's iconic bottle, as does a removable headpiece that can also be used as a bracelet." Aromatic notes include Bergamot and Asian pear. There are notes of praline, wood and musk.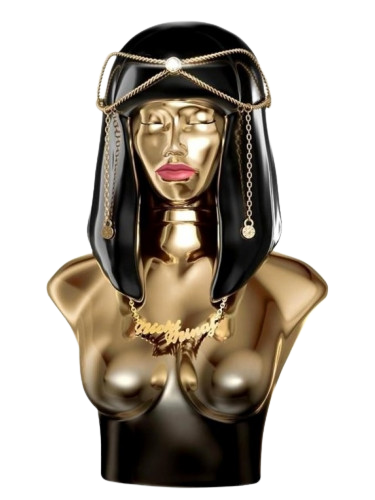 Photo Courtesy Google Katy Perrys Indi Visible By Katy Perry Katy Perry has 10 perfumes to her name. A collaborative effort between Perry and perfumers Stephen Nilsen, Natasha Cote, Laurent Le Guernec, and Givaudan resulted in Katy Perry fragrances. Her first launch was Purr in 2010, followed by Meow (2011), Killer Queen (2013), Killer Queen Oh So Sheer & Royal Revolution (2014), Katy Perrys Mad Potion & Spring Rein (2015), Katy Perrys Mad Love (2016), Katy Perrys Indi (2017), Katy Perrys Indi Visible (2018). Katy Perrys Indi Visible came out in September 2018 as a take on the original Katy Perry's Indi from 2017. Amber Floral is a fragrance for women. Vanilla, Rum, Plum and Pink Pepper make up the top notes; Tonka Bean, Coconut and Gardenia make up the middle notes; Musk and Sandalwood make up the base notes.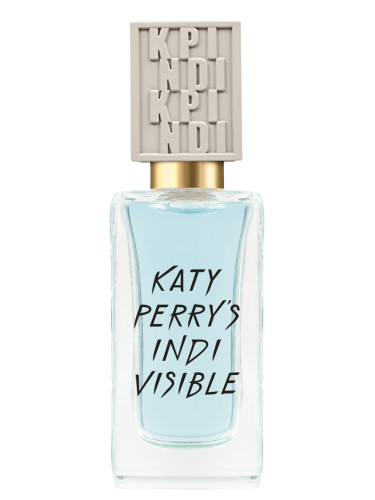 Photo Courtesy Google India Summer Blue, Indian Summer Green & Indian Summer Red By Priscilla Presley There are 10 fragrances associated with Priscilla Presley. For 20 years, she collaborated with Procter & Gamble. In 1990, she launched a collection of Moments Parfum, Moments Eau De Parfum, and Moments Eau De Toilette. It was followed by Experiences (1993), Indian Summer (2005), Roses & More (1998), Golden Moments (1999), Indian Summer Blue, Indian Summer Green & Indian Summer Red (2000). Priscilla Presley offered Red, Green, and Blue perfums as part of the limited edition of Indian Summer. It's a fresh and natural fragrance containing jasmine, lilac, lily of the valley, lily of the valley, aquatic and fruity notes. Contains geranium, magnolia, and black currant, Indian Summer Green represents harmony and balance. There are notes of tonka bean, vanilla, amber, chocolate and chocolate in the Indian Summer Red fragrance. Indian Summer Blue Indian Summer Green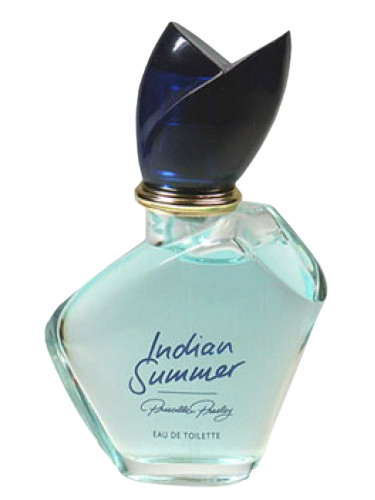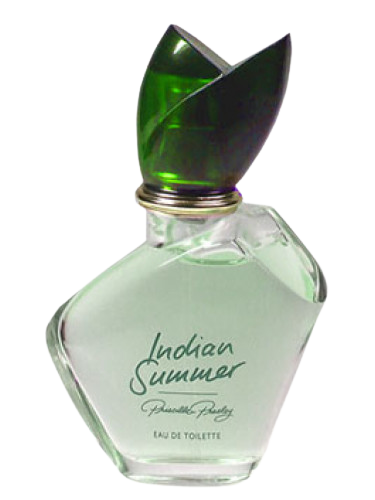 Photo Courtesy Google Indian Summer Red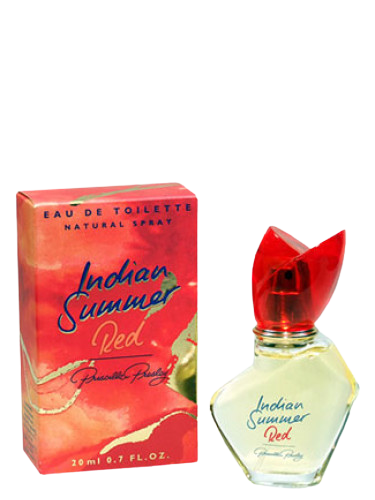 Photo Courtesy Google Incredible Things By Taylor Swift There are five fragrances that Taylor Swift is known for. From 2011 to 2014, she collaborated with Elizabeth Arden Inc. Among the fragrances Taylor Swift created were ones by Olivier Gillotin, Loc Dong, and Jean-Marc Chaillan. Wonderstruck (2011), Wonderstruck Enchanted (2012), Taylor (2013), Taylor Made Of Starlight (2014), Incredible Things (2014) are included in her collection. The Incredible Things fragrance is for women. The fragrance is described as blending velvety petals with creamy woods, wrapped in a delicate veil of vanilla and musk. A pink pepper and grapefruit accord opens the fragrance. Featuring shades of vanilla orchid, orchid wild, and suede flower, this composition is filled with floral tones. Base notes include white amber, creamy musk, Madagascar vanilla, and Haitian vetiver. Watercolor print of Taylor's silhouette profile appears on the side of the white, opaque bottle.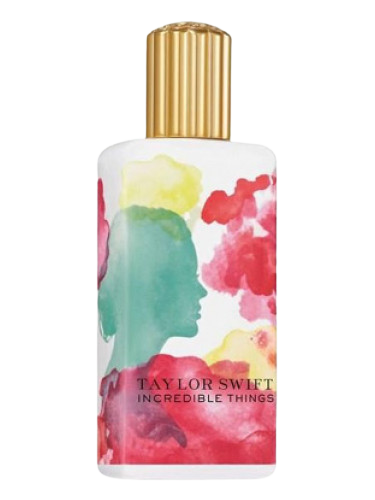 Photo Courtesy Google We know that every year more and more brands and collections will be launched, so this is an endless process. Stay tuned for future updates. By Rashmi Goel