THE MOST BEAUTIFUL JEWELRY COLLECTION FOR WOMEN: POPULAR IN THE U.S.
By Bhawna
Jewelry is an integral part of a party look or otherwise also. It can be a Rolex passed down through generations or a pearl necklace of your grandma. There is always a collection of jewelry that one possesses and can't leave the house without. Some jewelry brands are costly and some are not. Jewelry can be worn at parties, weddings, and other special occasions. And some subtle jewelry can be worn at work also.
Your outfit is incomplete without a piece of fine jewelry. The jewelry is the final and finishing touch to your outfit. There are dainty drop earrings and dainty drop necklaces that we all crave for. There are certain classic brands of jewelry. Jewelry adds sparkle, shine, glamour, and vivaciousness to the attire. So, next time you move out for a party, don't forget to carry your favorite jewelry. There are many in the market. But there has to be quality and precision that we look for. So, let's take a look at the most beautiful jewelry brands out there in the market that are popular in the U.S.:
Monica Vinader


Image source: monicavinader.com
It is a royal brand. Both Kate Middleton and Meghan Markle have worn this jewelry. It is a royal fave. The brand has kept the motto of sustainability. It has made a turn toward sustainability. It began making jewelry with sustainable materials like recycled sterling silver and recycled gold vermeil. This also included sustainably sourced diamonds, gemstones, and pearls.
Idyl


Image source: forbes.com
Many brands are prioritizing laboratory-grown diamonds. This is because they use sustainable ingredients. And also because they are less expensive than mined diamonds. Idyl is an emerging Belgium-based modular jewelry brand that features only lab-grown diamonds in its handmade pieces. Jessica Alba, Eva Longoria, and Jamie Chung all wear Idyl. It is a big brand.
Kinn Studio


Image source: pinterest.com
It is a classic brand. They have heirloom-inspired herringbone chains and signet rings that look decades old. And you might keep them for that long too. There is this special anklet in this brand that is a nod to the 90s moment.
Yellow Chimes Copper & Crystal Silver Plated and Crystal Bracelet for Women & Girls
Excellence Glimmering Diamonds being the image of affection, with a charming heart set in mid-a fashioner and communicating plan to give this precious stone Pendant in White Gold plating. This Swarovski Crystal Pendant is a Perfect in your Jewelry Collection for formal or relaxed wear..The size of the wristband is 18.5*1.0 cms ITALIAN DESIGN-5 Layer Micro 18K White Gold Plated. Thickness of plating: 0.5 cm, while 0.3 cm Plating is normally accessible in Market.
SVNR


Image source: pinterest.com
Christina Chung is the brand's founder. SVNR's designs like milky quartz earrings or pastel rainbow necklaces are eye-catching. But that's not the only reason as to why you should buy this jewelry. There is also this concept of sustainability in the design. They work with used, upcycled materials to craft statement pieces. These will make you stand apart when you are in the mood.
Jennifer Behr


Image source: in.pinterest.com
Our very favorite Leighton Meester wore an intricate headband. But her hair accessories and ethereal jewelry have kept her at the top. Since 2005, the designer has made pieces that look dreamy as well as with a touch of downtown.
Mejuri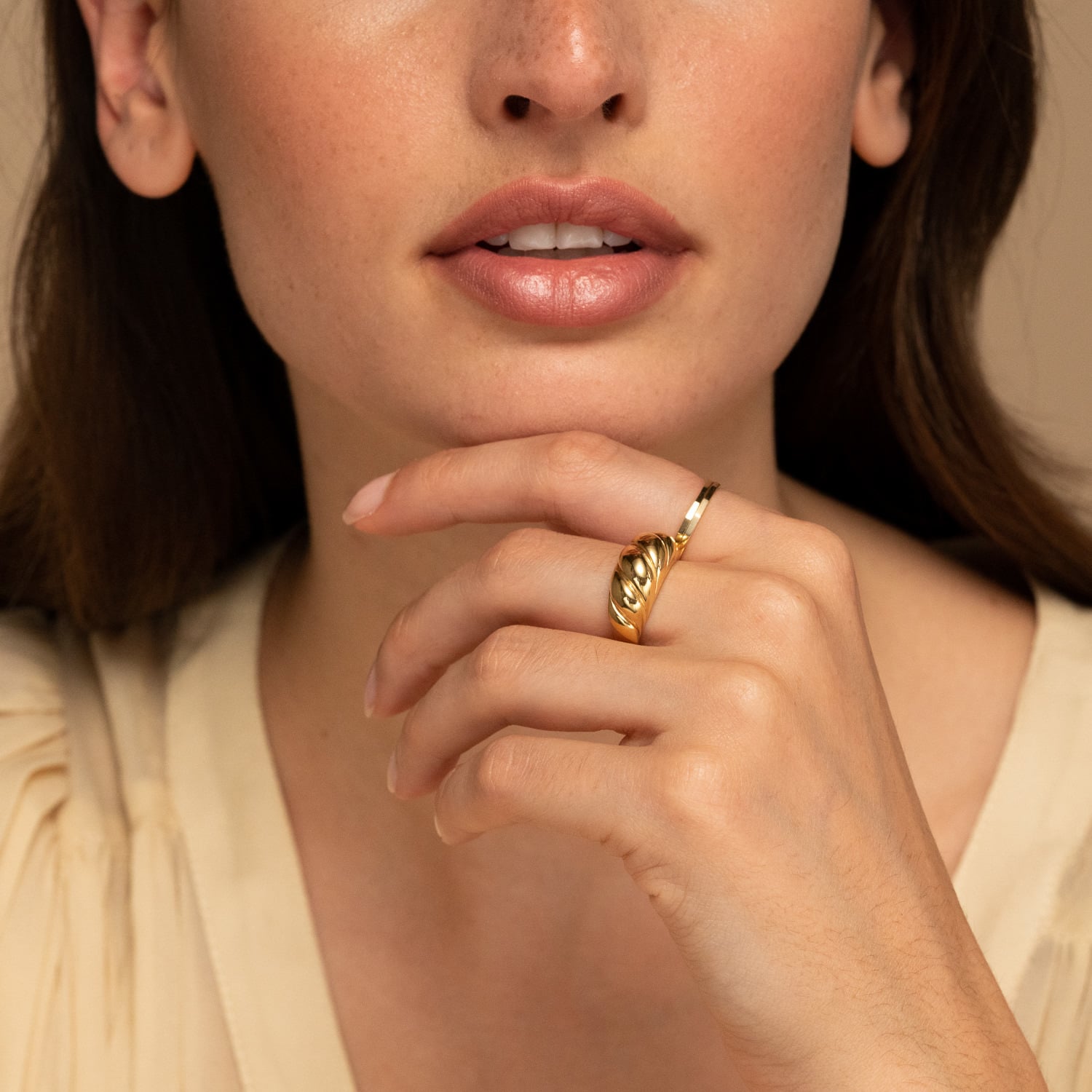 Image source: mejuri.com
One of the characteristics of Mejuri is low key aesthetic. There are stacked rings and tennis bracelets available in it. Noura Sakkijha co-founded the brand with her husband. And they have together created covetable direct-to-consumer pieces. It is affordable.
Vrai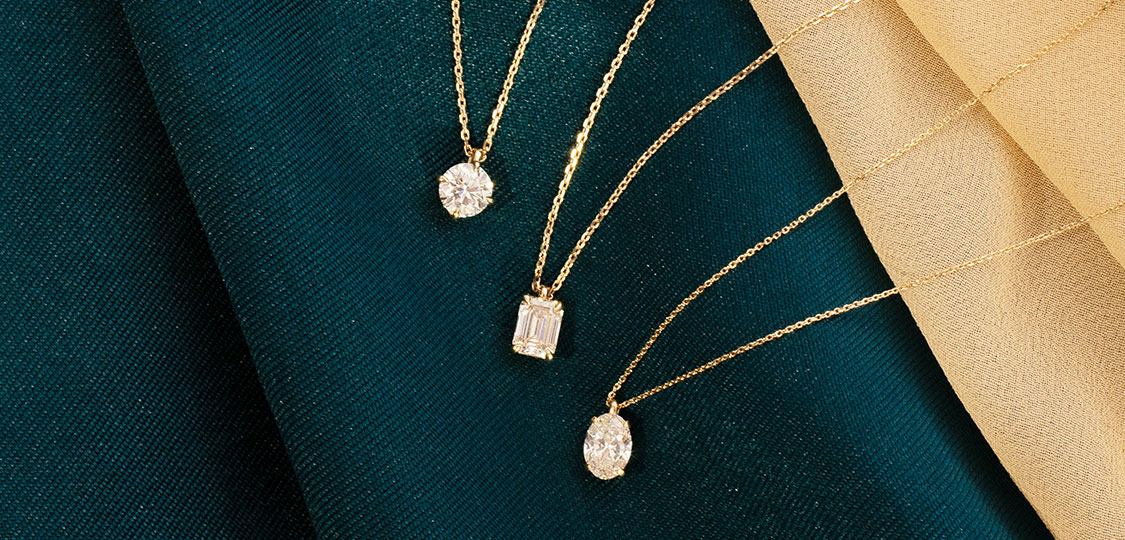 Image source: insider.com
Vrai diamonds are cut and polished to the highest of standards by top artists in Belgium. There are truly breathtaking pieces from special time carats to everyday staples. You can choose from 15 shapes- round, oval, pear, baguette, emerald, marquise, and more.

Studs


Image source: gabrielnewyork.com
It is a one-part ear-piercing studio and one-part jewelry brand. Studs are the place to go for those intricate piercings. You will find studs in every size, that is, conch to helix to rook piercings. All these come at easy prices. The brand is based in New York. So, you will find little MTA-card motifs and bodega coffee cups among its many gifts.
Gorjana

Image source: gorjana.com
It is incredibly popular. It is popular among Michelle Obama too. There are zodiac coin necklaces, rose gold signet rings, and jewel-toned studs.

Luv AJ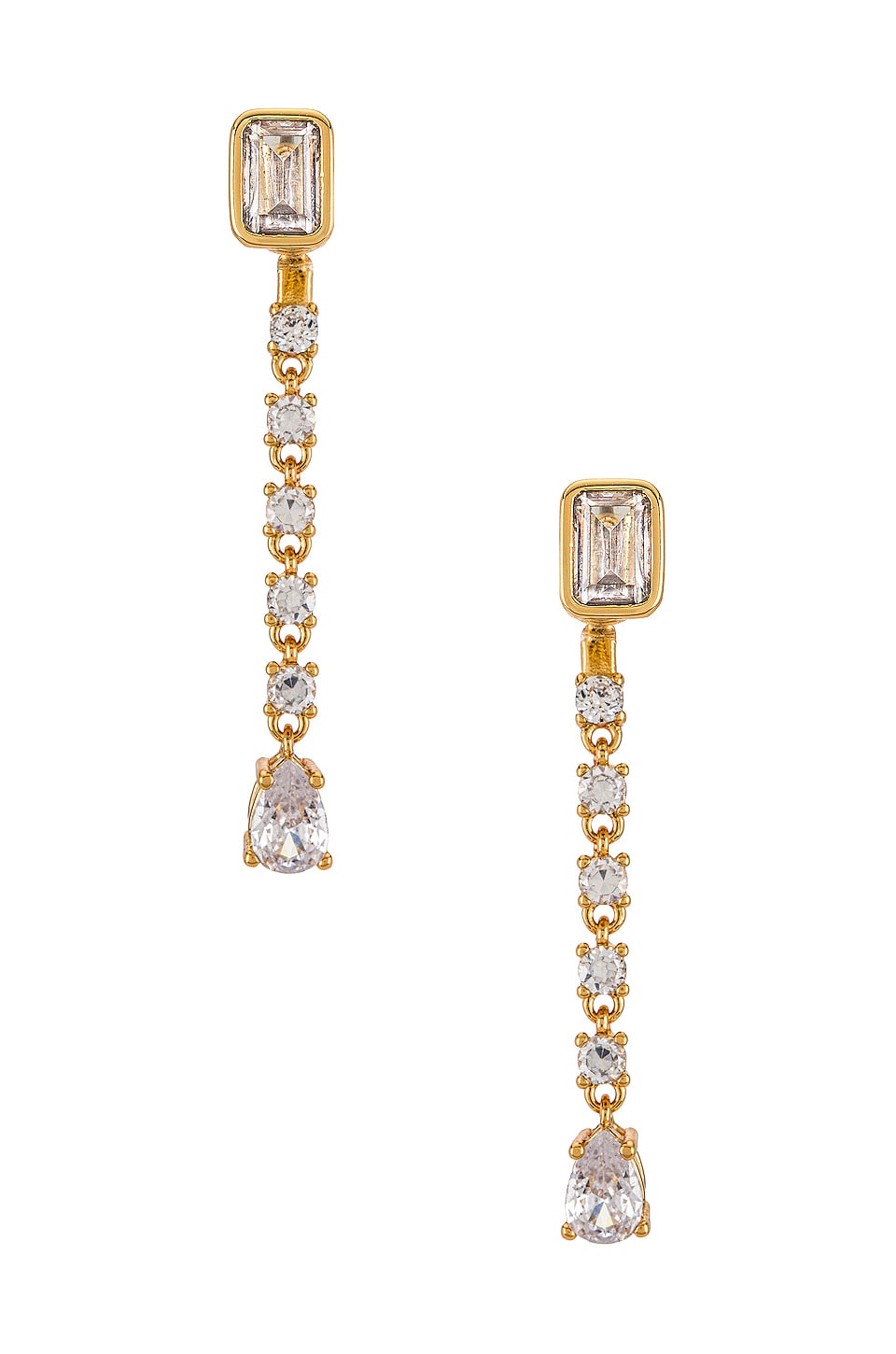 Image source: pinterest.com
Amanda Thomas launched her brand Luv AJ some 15 years ago. It still feels so relevant. There are no minimalist vibes here. There is pure aestheticism here.
Lele Sadoughi


Image source: joinswitch.com
Lele Sandoughi is practically the epitome of '80s-inspired headbands. There you can find embellished with pearls, crystals, and knots. The designer bettered her craftsmanship skills at J. Crew, where she helped launch its own jewelry line, before making her own in 2012. Now she has come up with playing with colors and texture within each piece of jewelry she creates.

Lightbox