By Bhawna
Protein supplements are meant to bridge gaps in the diet. This does not mean that we need to replace the whole foods. If you are doing a workout and trying to boost the protein level, protein powders can help but remember they can never replace the original protein sources. And one size doesn't fit all.
There's no need to add protein powder to all meals and snacks, you can go for protein-rich foods to help you achieve your needs. But if you are doing gym and wish to build a perfect body, then you may require protein powder.
With so many brands, flavors, and protein sources in the market, deciding which protein powder to buy can be overwhelming. Most protein powders contain little or no carbs but taste sweet with the addition of low or no-calorie sweeteners. These sweeteners are stevia and sucralose.
BioSteel 100% Whey Protein Powder


Image source: amazon.com
It is used by a wide range of athletes. It is the most easily digestible form for most people. It is made from milk and is lactose-free. This is also low on carbs and fats and hence, it is a good choice for athletes and exercise enthusiasts alike.
NOW Foods Whey Protein Creamy Chocolate


Image source: iherb.com
This is the best for chocolate lovers. It is available in both whey protein concentrate and isolates forms. It contains no added sugars. It tastes like a chocolate milkshake.
Garden of Life Sport Plant-Based Vanilla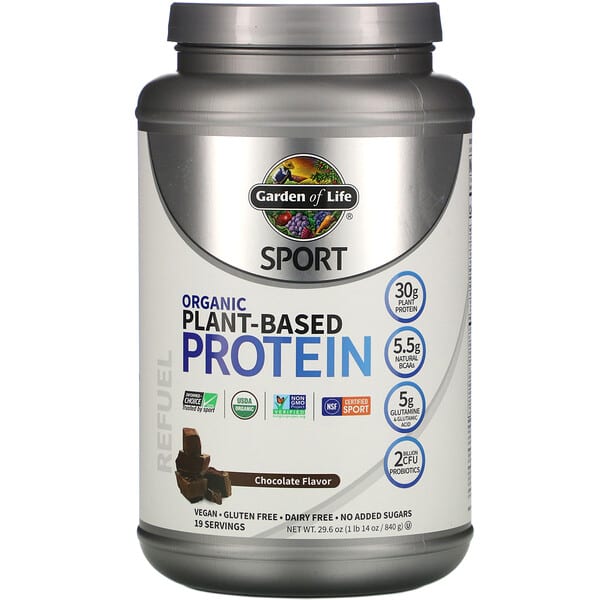 Image source: evitamins.com
It is made of organic pea and sprouted beans and lentils. It is a tasty and scrumptious post-workout drink. It is refreshing.
Optimum Nutrition Gold Standard 100% Whey


Image source: spinneys.af
It is easy to find at several retailers. It is a balanced blend of proteins. It comes like in a wide variety of flavors, including Banana Crème and Rocky Road. The prices are easy.
Organic Iced Coffee Flavored



Image source: orgain.com
It is full of a reasonable quantity of caffeine i.e. 60 mg per serving. This plant-based protein blend is made from pea, chia, and brown rice and sweetened with stevia. It is flavorful and the best alternate flavored protein powder.
Vega Sport


Image source: amazon.com
It is the best vegan protein powder. It is made from pea, pumpkin, and sunflower seeds. It also features tart cherry for muscle recovery, probiotics, and antioxidants from bromelain and turmeric. There are 30 grams of protein per serving. It comes in 5 flavors.
Ladder Whey Protein

Image source: amazon.com
It is loved by athletes. This brand offers many nutrition products. They are NSF-certified. These whey and plant-based protein powders, made from pea and protein, also include tart cherry extract to assist with post-exercise recovery.
Bob's Red Mill Almond Protein Powder

Image source: bobsredmill.com
It is a neutral-flavored protein powder. It is a simple powder perfect for baking, oatmeal, and protein balls. It is made without sweeteners, colors, or flavors.
MyProtein Impact Whey Protein


Image source: myprotein.co.in
It has 0-21g of protein per serving, depending on flavor. Similarly, 1 3.2 g carbs per serving. It has 95-104kcal calories per serving. The protein source is Whey protein concentrate. The sweeteners used are sucralose, chocolate smooth, and stevia. The flavors available are more than 40 including chocolate, vanilla, and strawberry cream. The advantages of this protein powder are that it is a good value for money, and it has a huge range of flavors. If you want a solid, reliable, no-frills product, this could be the best protein powder for you.
On Amazon, this protein powder scores 4.2 stars out of 5. Fitness enthusiasts are praising it for its value. They are also liking its range of flavors and ease of mixing. This product is independently lab-tested.
It provides an all-round, value-for-money product. It is ranked as Grade A by Labdoor. Labdoor is an independent tester. Here, the rating was Grade A on both quality and value.
The protein source is Whey concentrate, which some people find causes bloating. It comes in more than 40 flavors and a variety of sizes.
Bulk Natural Pure Whey Isolate


Image source: kiwla.com
It is the best protein powder for stomachs that are sensitive. The protein per serving is 24 g. the carbs per serving are 1.5 g. the calories per serving are 108kcal. The protein source is Whey protein isolate. The sweetener is stevia. Stevia is a natural substance that is made from the leaves of the stevia plant. The flavors that are available are chocolate and strawberry. The best reasons to buy it are that it is gentle on the stomach and contains a small number of ingredients.
It scores 4.5 on Amazon. Users are appreciating it for the natural ingredients.
But there are only two flavors available and the flavor of stevia is rather overpowering.
Gold Standard Whey Protein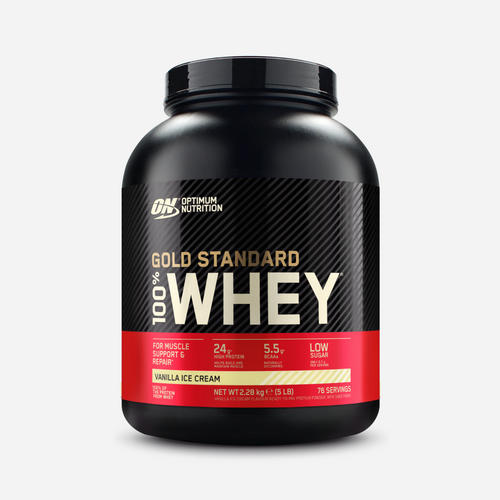 Image source: indiamart.com
It is the best-unflavored protein powder. It has a neutral flavor. It contains a small number of ingredients. Many users say that it is, although a great product, but it is overpriced. You can't even recycle the black tub either.
BSN True Mass 1200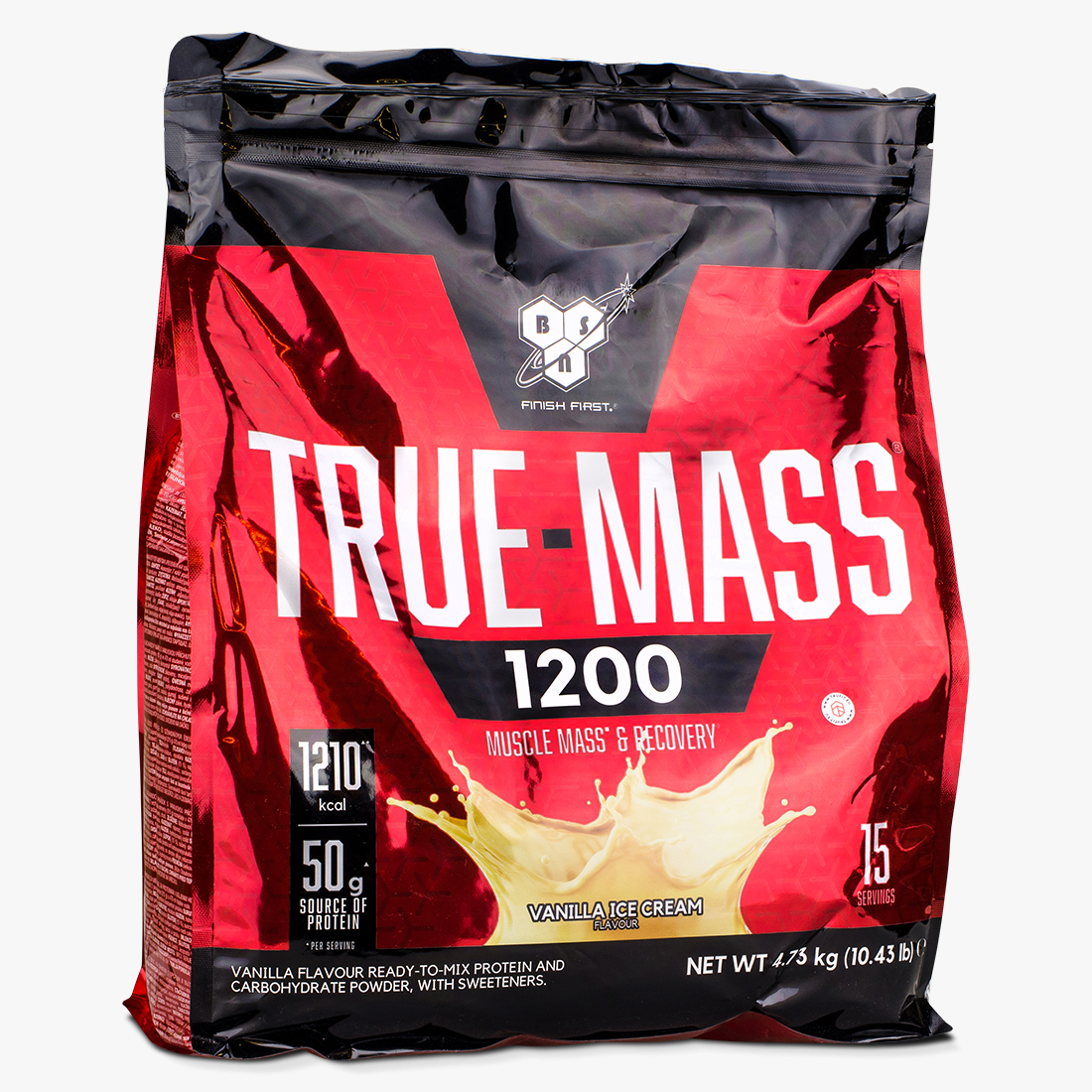 Image source: nutrabay.com
It is the best protein powder for building mass. The protein source is Whey protein concentrate, milk protein isolate, whey protein isolate, and casein. The sweeteners are Acesulfame K and sucralose. The flavors that are available are chocolate milkshake, strawberry milkshake, and vanilla ice cream.
It scores a healthy 4.5 on Amazon.
Conclusion
There are many health benefits of protein powder. Using protein powder can help in weight loss and people tone their muscles. There are many protein powders available in the market- dairy-based and plant-based powders. The most important health benefit of protein powders is muscle growth. Many athletes and gym enthusiasts take protein shakes because they believe that these drinks will help them in strength training. Another important benefit of protein powders is weight management. So, for those of you who wish to manage your weight, protein powders are there. But protein powders can never replace whole foods. So, we should make sure that we take whole foods like pulses, milk, soy, beans, peas, and tofu.