Masks for men to keep their skin healthy
A man's skin is usually hard and less prone to acne. His skin is also resistant to pollution. However, this also means that the skincare products are more resistant. There are a great deal of men who suffer from acne, blackheads, obstructed pores, etc. Fortunately, face masks are available for those with sensitive skin. Consequently, if you want a healthy, younger-looking complexion. Listed below are some of the top men's facial masks for you to choose from.
MenSience Androceuticals Facial Cleansing Mask
Since 2004, MenSience has devoted its efforts to the transformation of men's skincare. The Androceuticals Facial Cleansing Mask is therefore no surprise to us as the most popular product. Combining green tea and clay absorbs pollutants, reduces excess skin oils, and cleans pores. It won't take long before your skin becomes smooth. All types of skin can use it.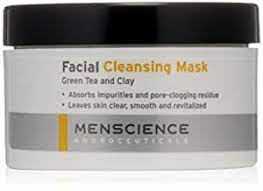 Photos Courtesy Google
Malin + Goetz Detox Face Mask
Known for producing gentle yet effective solutions for men with sensitive skin, Malin + Goetz specializes in addressing this issue. Detox is both a mask and a cleanser. It is perfect for men who do not want to spend much time caring for themselves. Oxygenating purifiers are used rather than hard drying clays or detergents. Additionally, it contains natural almond extract, which cleanses, clarifies, and soothes your skin.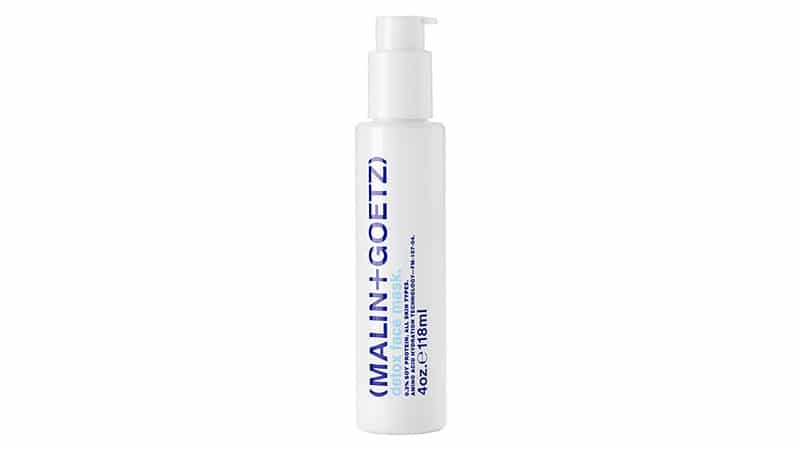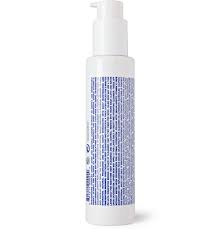 Photos Courtesy Google
Fine Vine Activated Charcoal Mud Mask
The mask is versatile and can be worn on the face, the body, the feet, the hands, the nose, and the neck. Charcoal Five Vine Mud Mask is 100% natural and beneficial for all skin types. In addition to releasing pores, activated charcoal removes dirt, oil, and other harmful substances. You feel rejuvenated and beautiful after the treatment, and your skin is detoxified and clear. As well as reducing skin wrinkles and improving skin texture, this mask also minimizes pores and smooths fine lines, resulting in softer, smoother skin.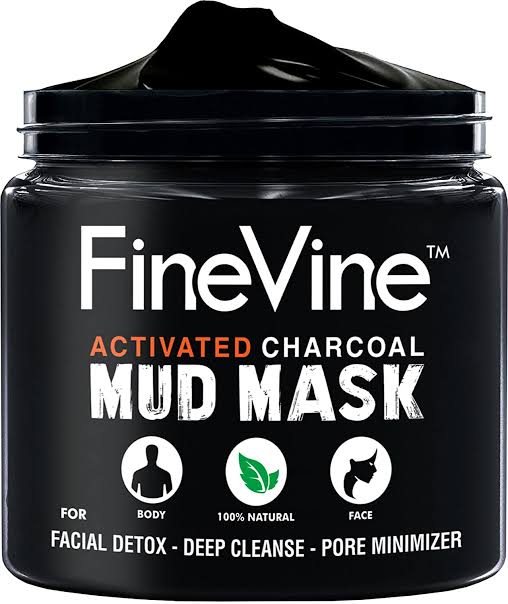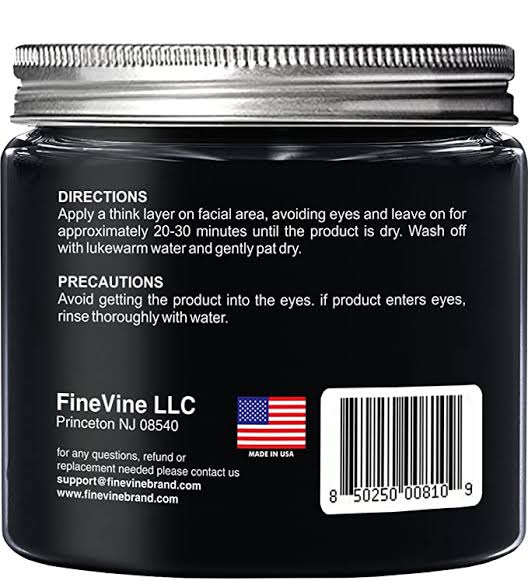 Photos Courtesy Google
Rugged & Dapper Face Mask for Men
Rugged & Dapper face mask contains organic and natural grapeseed oil, aloe vera, sea kelp, and clay. In addition to clearing pores and moisturizing and toning the skin, antioxidants also smooth and tone it. As a result of the mask, your pores will be tightened and excess oil and pollutants will be eliminated.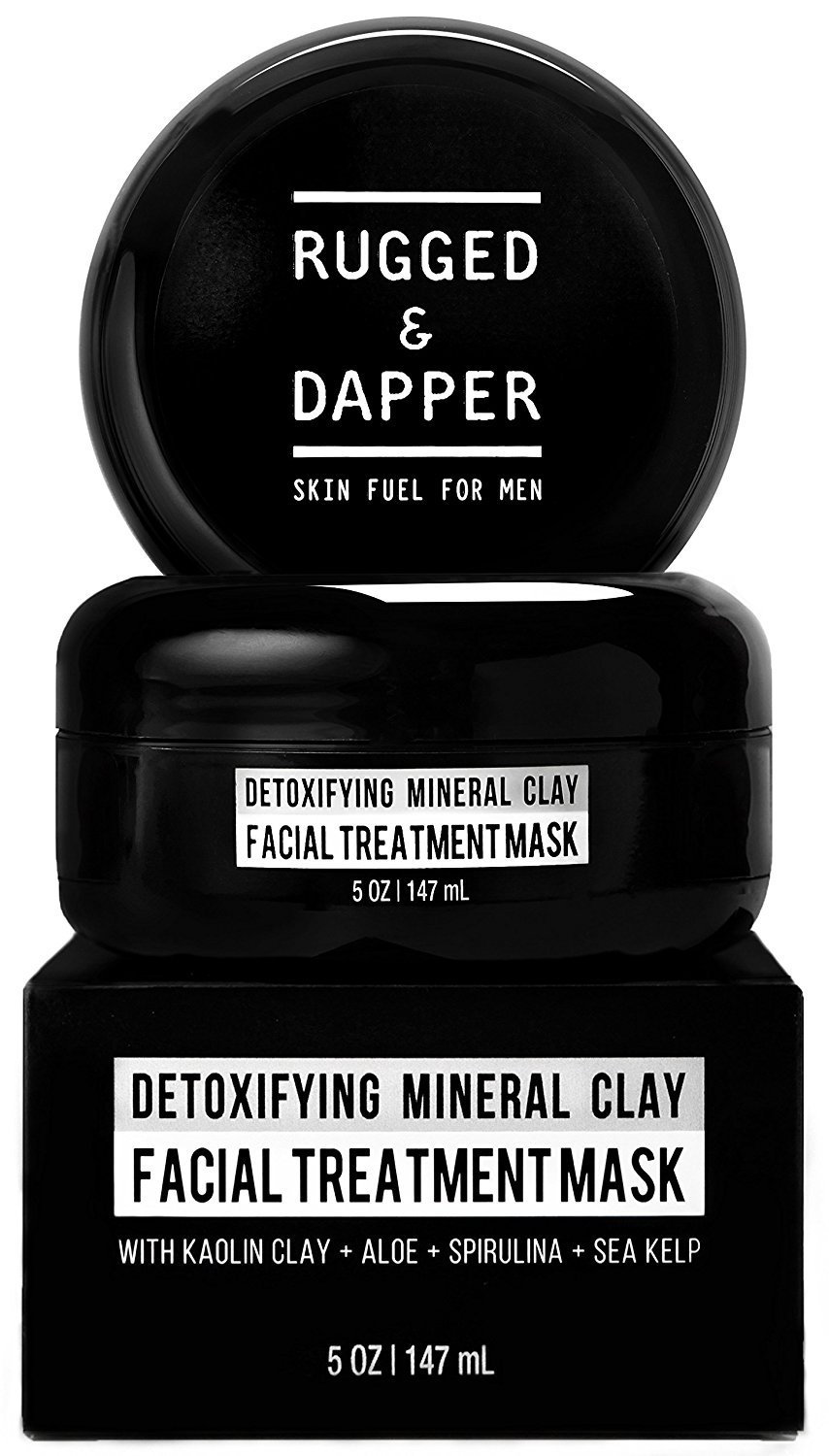 Photo Courtesy Google
AriaStarr Dead Sea Mud Mask
This Dead Sea Mud Mask from Aria Starr is a simple, cost-effective skincare solution for people with oily skin or mild acne. Aside from treating acne and blackheads, it also contains minerals that balance the skin. Mud also removes toxins, dirt, and dead skin cells, which promotes a fresh, smooth, and clean appearance of the skin.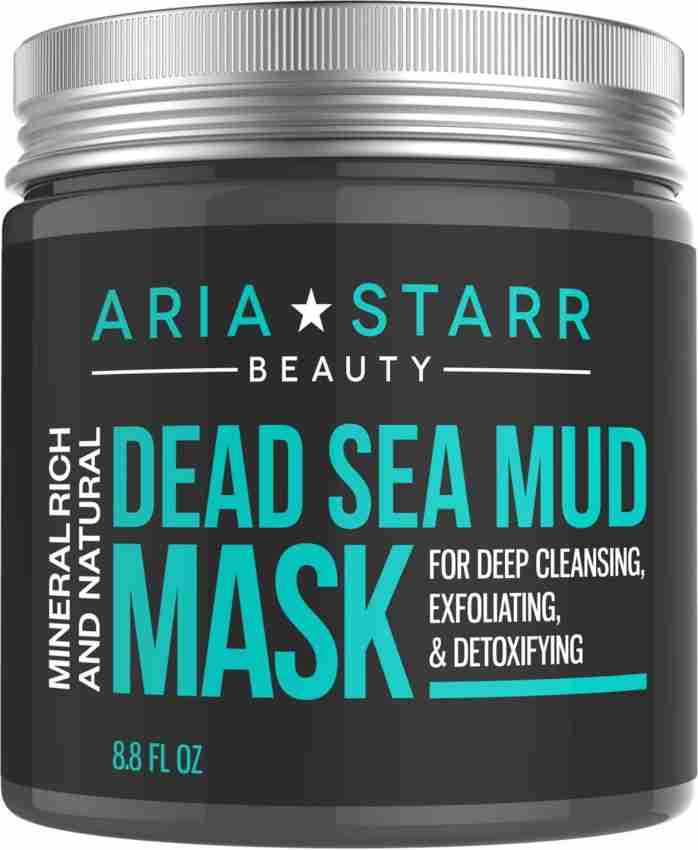 Photo Courtesy Google
Majestic Pure Activated Charcoal Mud Mask
There is a bentonite base in this mask, which is incredibly skin friendly and does not irritate the skin. As it is made from 100% dead sea mud, it is also easy to wash out with warm water once it is removed. Blackheads are removed from the face with activated charcoal and Aztec clay.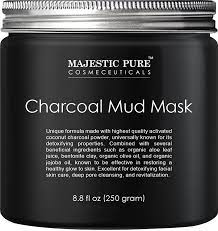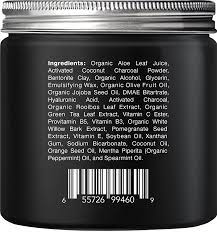 Photos Courtesy Google
New York Biology Dead Sea Mud Mask
With the New York Biology Dead Sea Mud Mask, your pores will be tightened and your skin will be significantly strengthened. In the fight against impurity and blackheads, drawing toxins and oils is an extremely effective mask. Furthermore, it exfoliates your skin, leaving it fresh and smooth. The product is suitable for all skin types.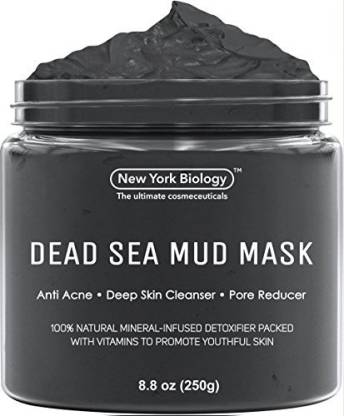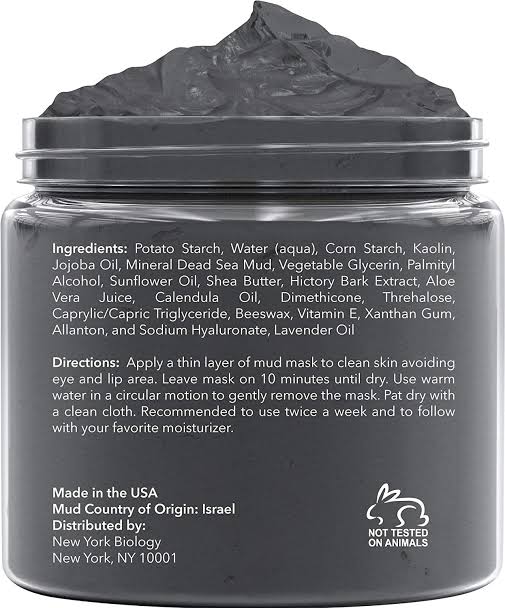 Photos Courtesy Google
Origins Clear Improvement(TM) Active Charcoal Mask
Spending a lot of time outside can expose you to damaging pollutants that harm your skin. This charcoal mask from Origins helps you clear pores completely and thoroughly. By absorbing excess oil and drawing out harmful chemicals, the white China Clay can help to purify your skin. Lecithin is an ingredient in this mask that creates a feeling of freshness by removing impurities.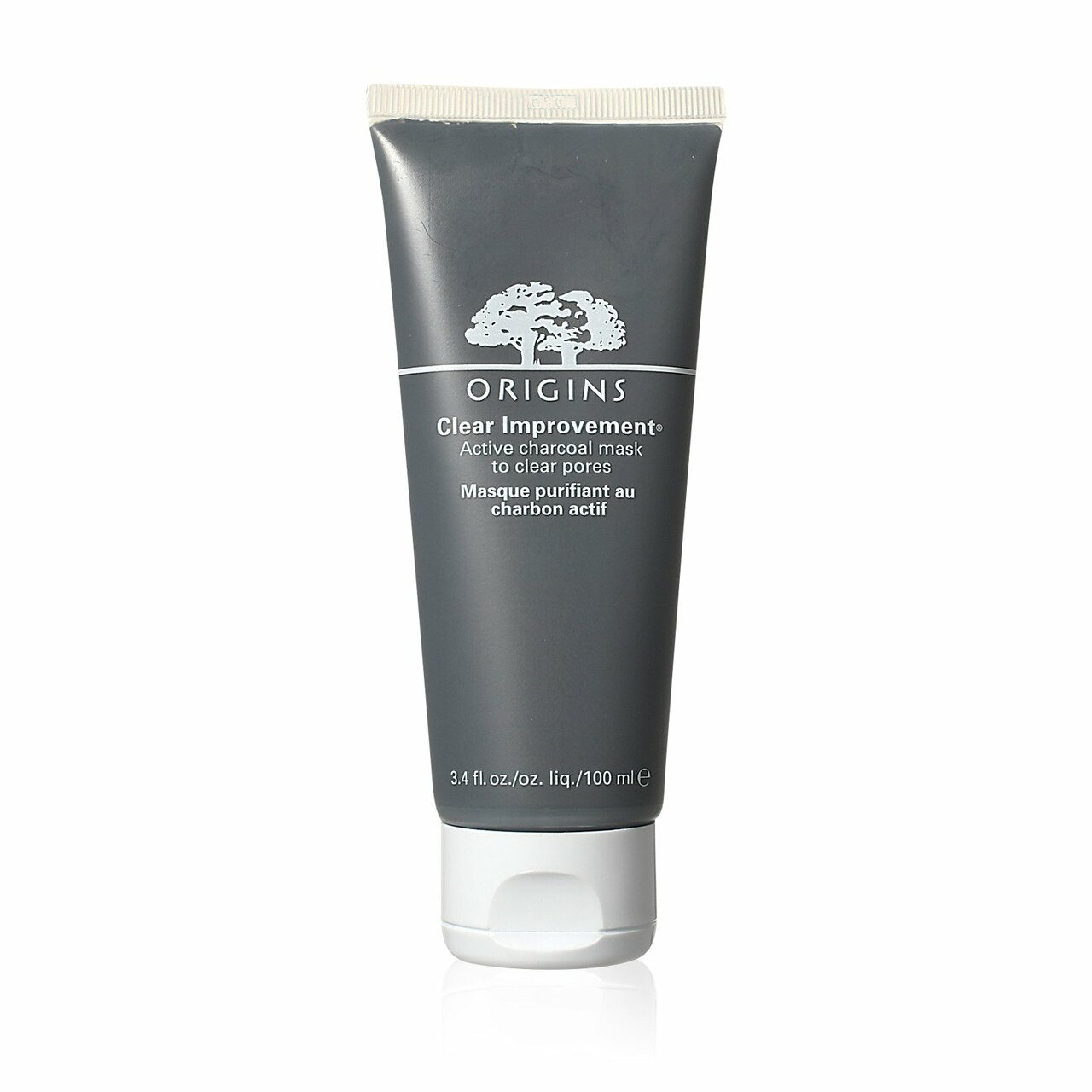 Photo Courtesy Google
Brickell Men's Purifying Charcoal Face Mask
Firming, moisturizing, and toning the skin at night are all possible with this face care. Activated charcoal and kaolin clay are used in Brickell Men's Face Mask to effectively reduce skin pollution. Excess oil and pores are removed, and toxins necessary to cause blackheads and imperfections are cleansed. All-natural, organic and unscented, this skin care is suitable for all types of skin.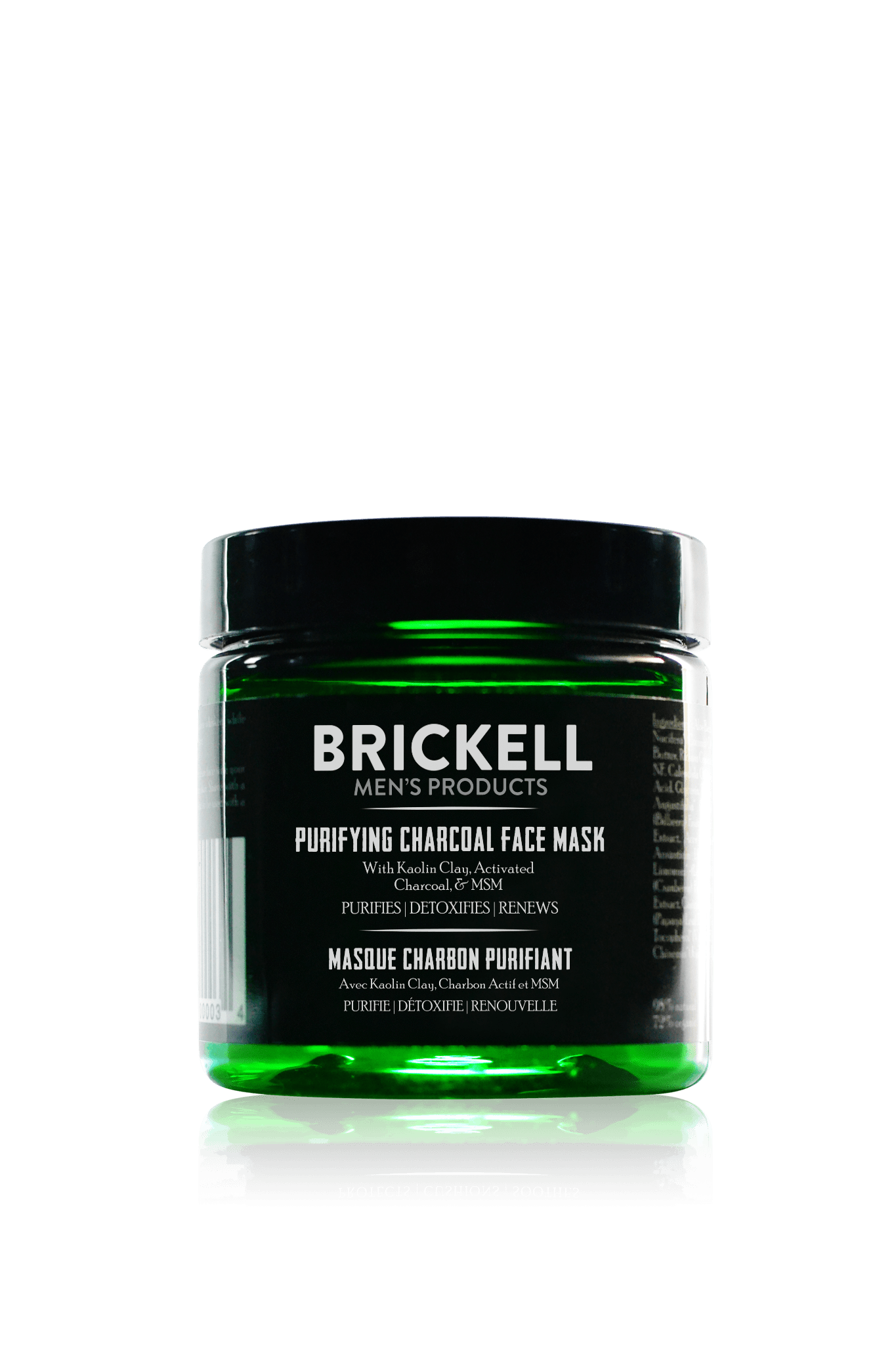 Photo Courtesy Google
Kyoku For Men Lava Masque
Kyoku Men's Lava Masque prevents acne and other undesirable breakouts by exfoliating the skin. Marine ore from 73 countries and volcanic mud from Japan are used to purify excess oils and pollutants organically and effectively. Healing qualities formulated into it prevent skin irritation, which is frequently the root cause of skin disintegration. It is suitable for use on oily skin every day.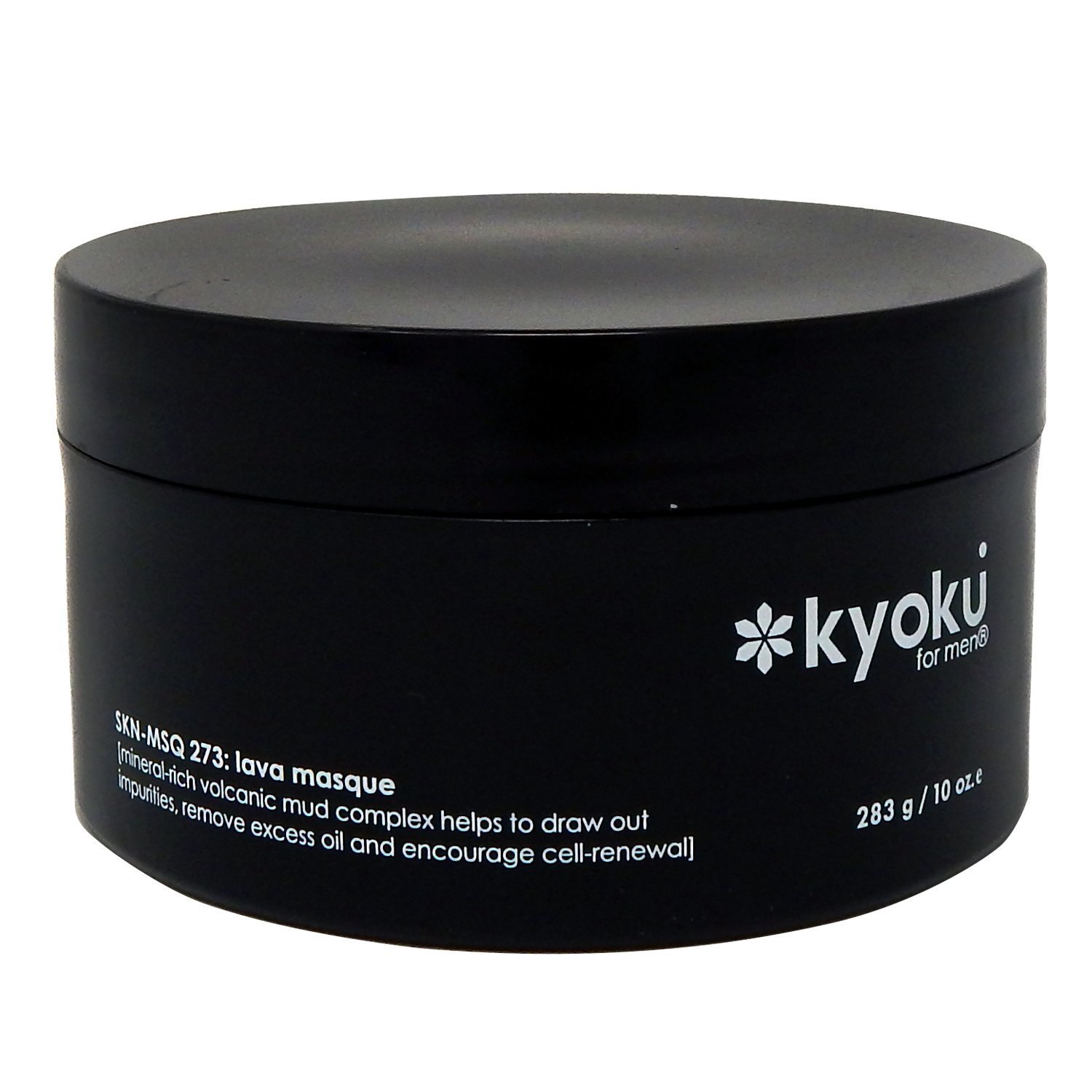 Photo Courtesy Google
Herbivore Blue Tansy Mask
When combined with white willow bark and fruit enzymes, it is a strong anti-inflammatory skin soothing agent that gently exfoliates and renews the skin. With its delicate gel texture, it provides a slight sense of refreshing comfort.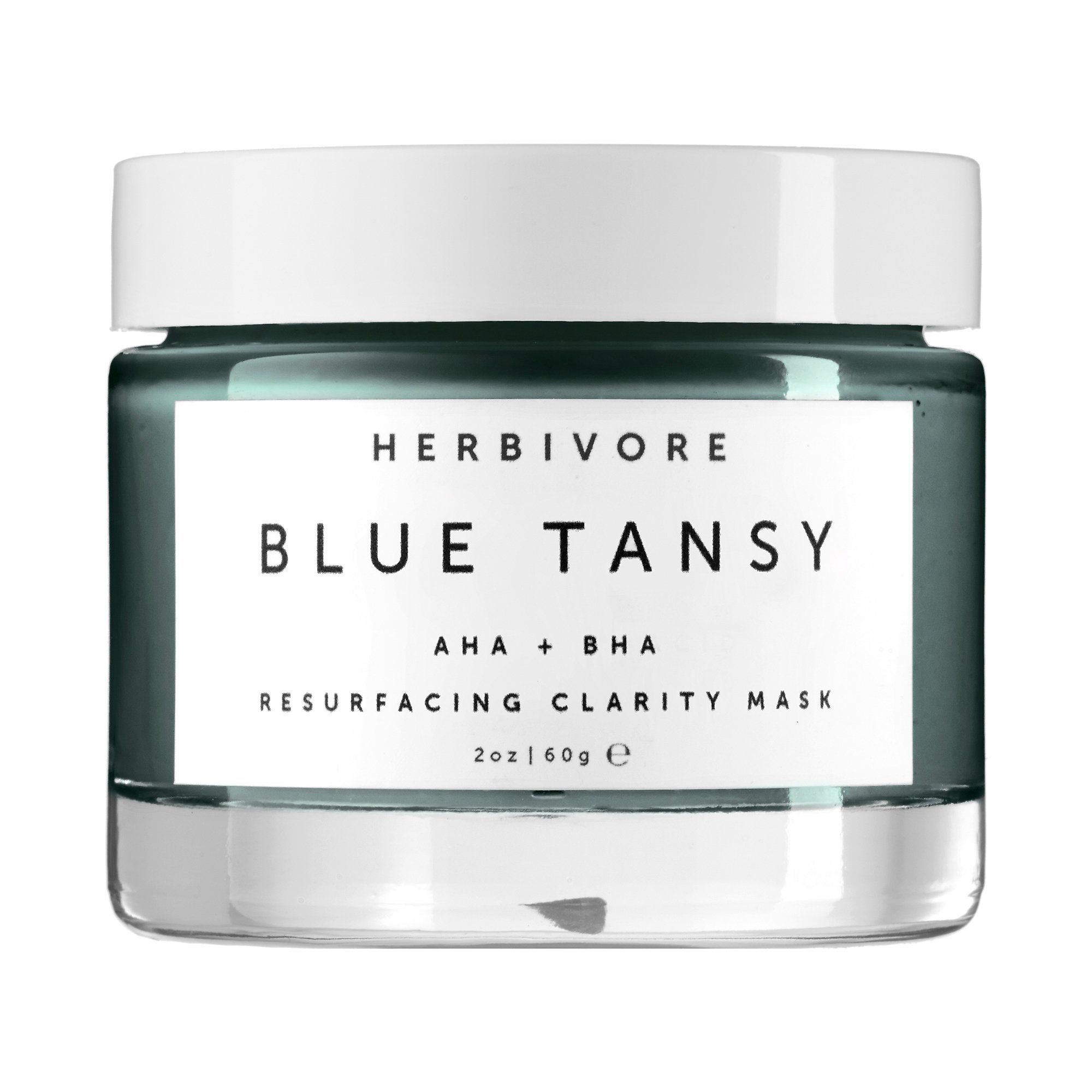 Photo Courtesy Google
Aesop Blue Chamomile Facial Hydrating Masque
Suitable for average skin types and great for dry skin types, this thinner gelmask can be worn for 30 minutes, then washed off. You can also use it overnight as a sleep mask, which you then wash away the next morning. Niacinamide is its main component and provides anti-inflammatory and oil-management properties.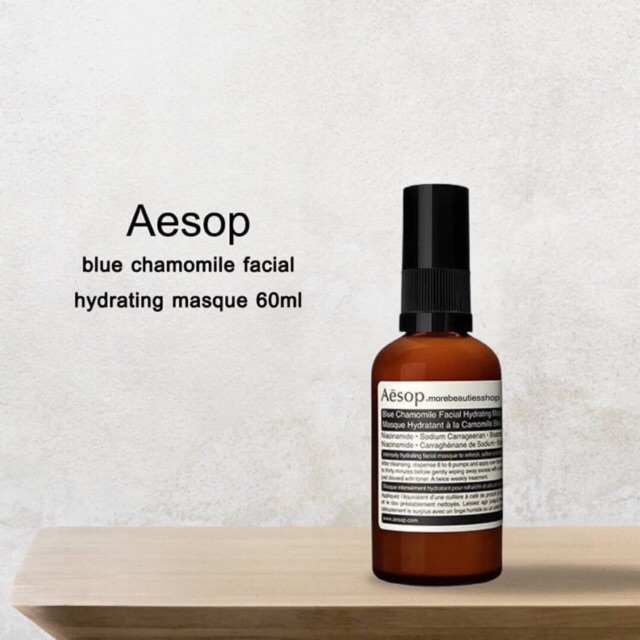 Photo Courtesy Google
Baxter Of California Clay Mask AHA
From a brand known for its men's grooming products comes this clay mask to meet all your needs. With a combination of kaolin clay and bentonite clay, it deeply cleans the skin, while witch hazel hydrates and soothes. Due to its detoxifying properties, your skin will feel refreshed and uber-clean after you use it, as well as looking smoother and more even.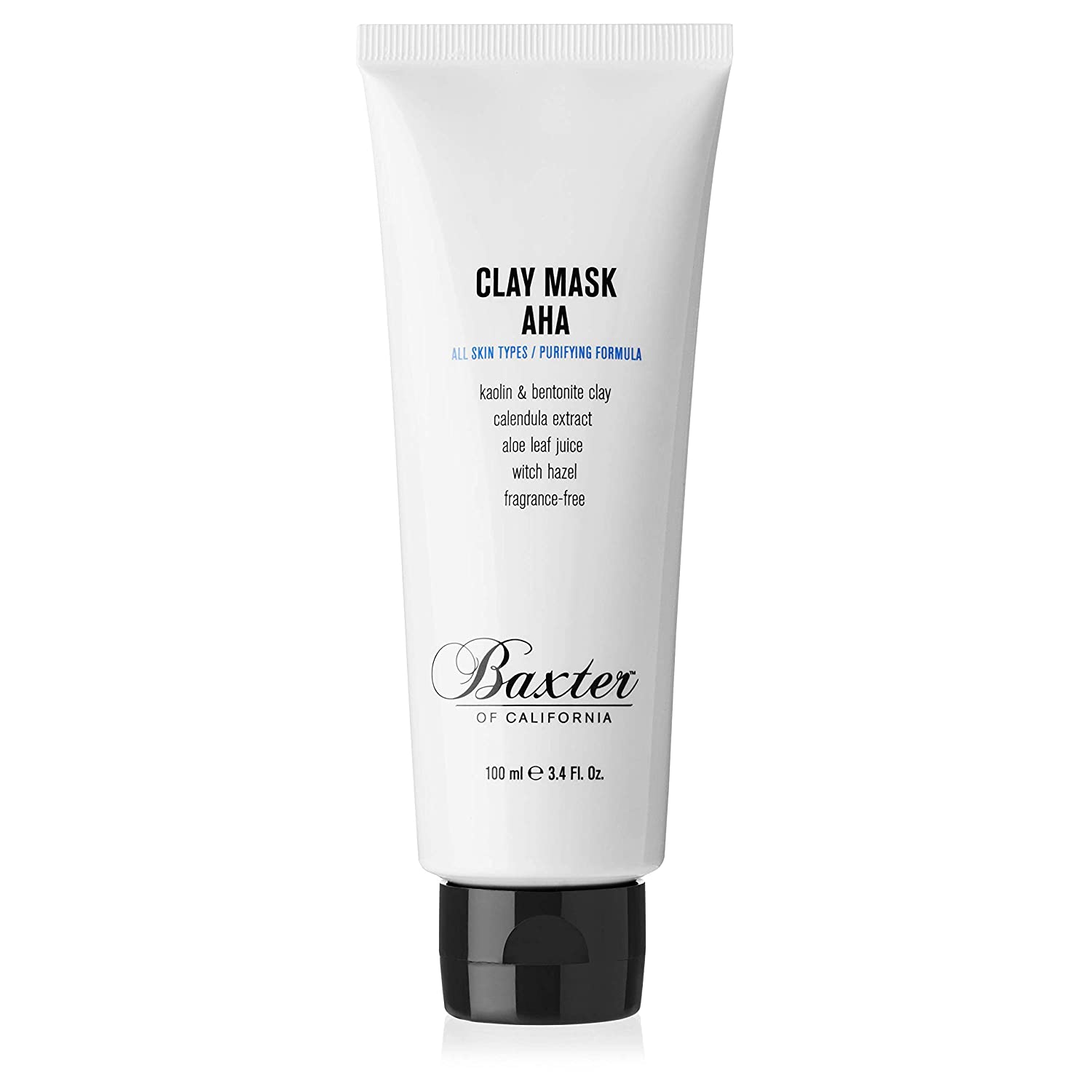 Photo Courtesy Google
Paula's Choice Skin Balancing Oil Absorbing Mask
Combination and oily skin can benefit from this mineral clay mask. 15 to 20 minutes are required for the device to clear congested pores and remove excess sebum, debris, and toxins. Kaolin and bentonite are natural clays that draw out impurities as well as hydrate the skin. It doesn't overdry the skin. Therefore, you will be able to maintain a shine-free complexion all day long.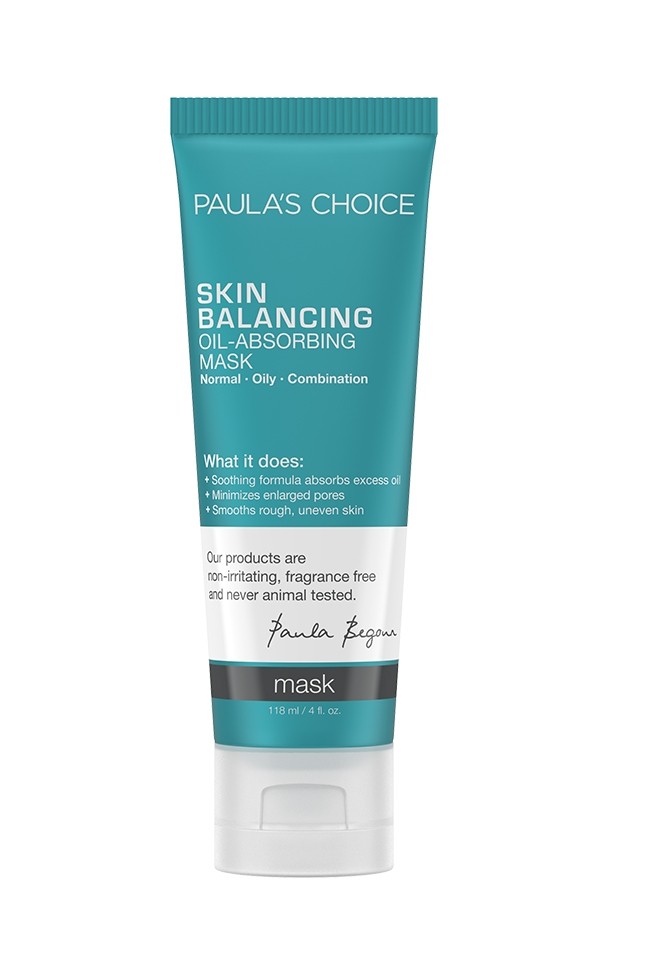 Photo Courtesy Google
Bolden Skin Clear Clay Mask
These sulfur-rich acne masks are ideal for people who experience breakouts frequently. An ingredient approved by the FDA for treating acne, sulfur, kills bacteria that causes acne breakouts and keeps them from recurring. Additionally, bentonite clay absorbs excess oil and surface impurities from dirt, products, and sweat.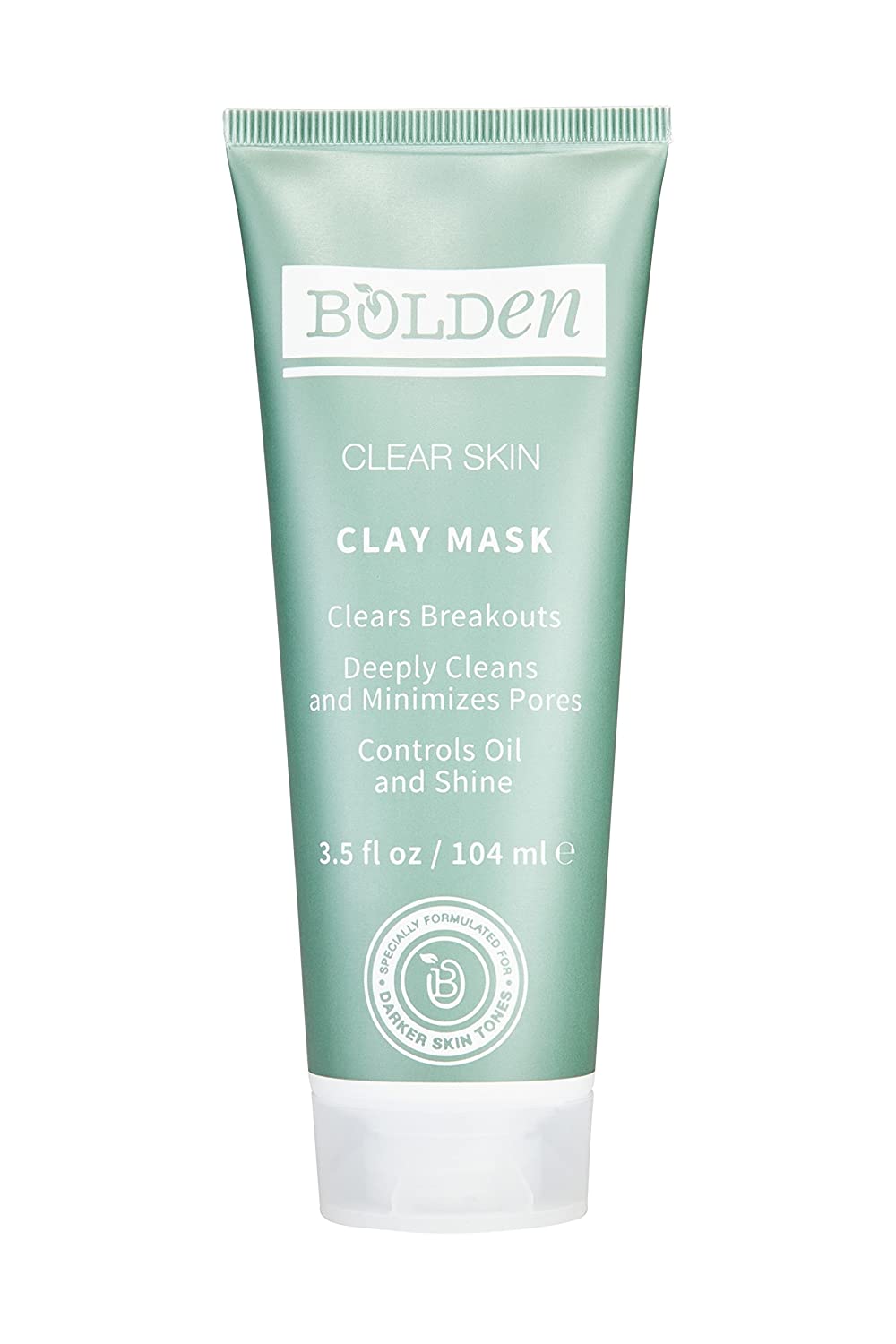 Photo Courtesy Google
Hetime Revitalizing & Hydrating Face Mask
As there is no top half to these masks, they won't interfere with facial hair, so men will especially like them. It contains moringa leaf extract, cedar oil, and baobab tree oil, which work together to brighten, even out skin tone, and reduce the appearance of blemishes. Additionally, they are very portable, so you can take them anywhere.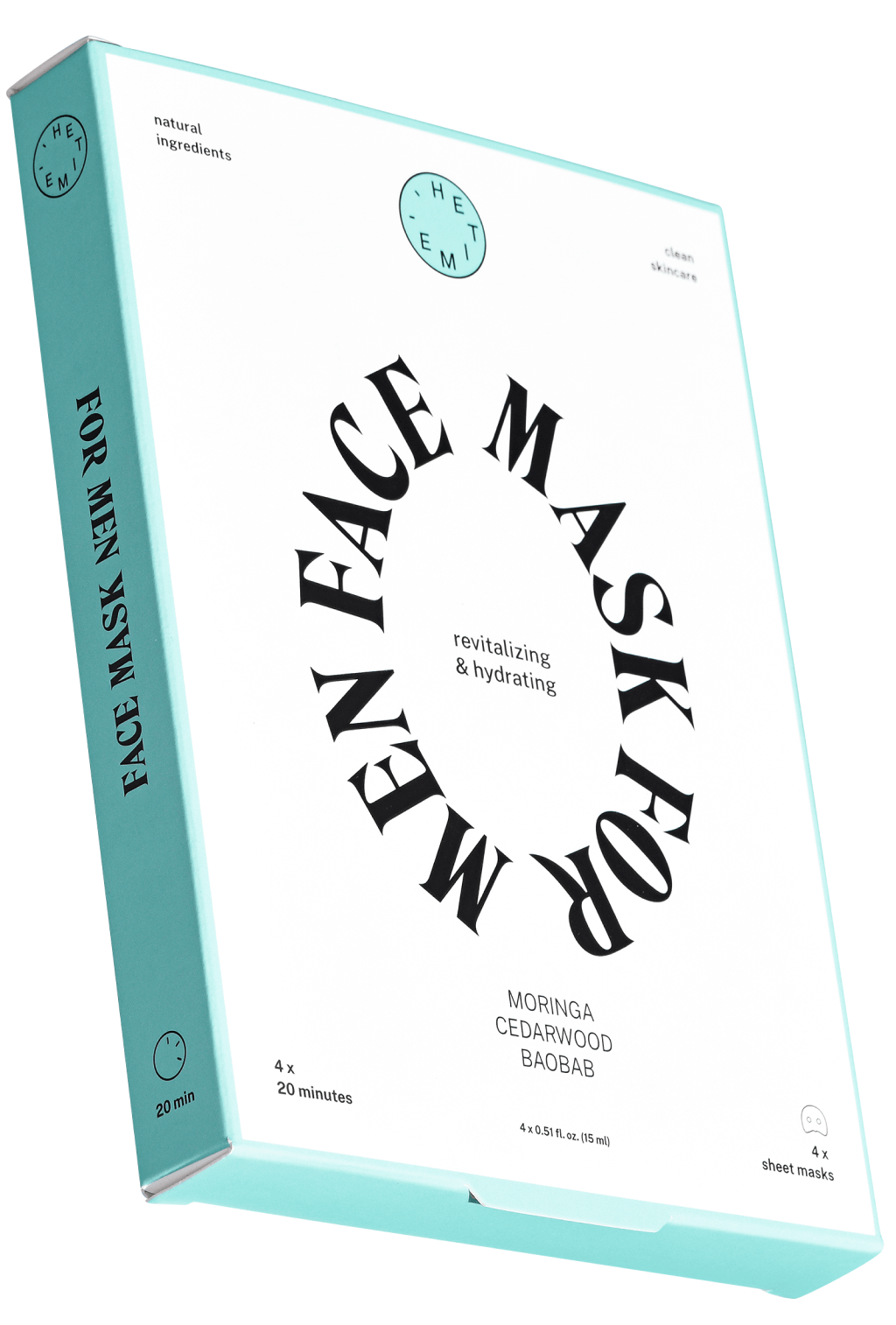 Photo Courtesy Google
GlamGlow Supermud Charcoal Instant Treatment Mask
One of the best ways to deal with acne problems is to use this once Hollywood secret. Activated charcoal helps remove dirt, excess oil, and toxins from the skin. Lactic, glycolic, and salicylic acids exfoliate and refine the complexion with clay from K-17.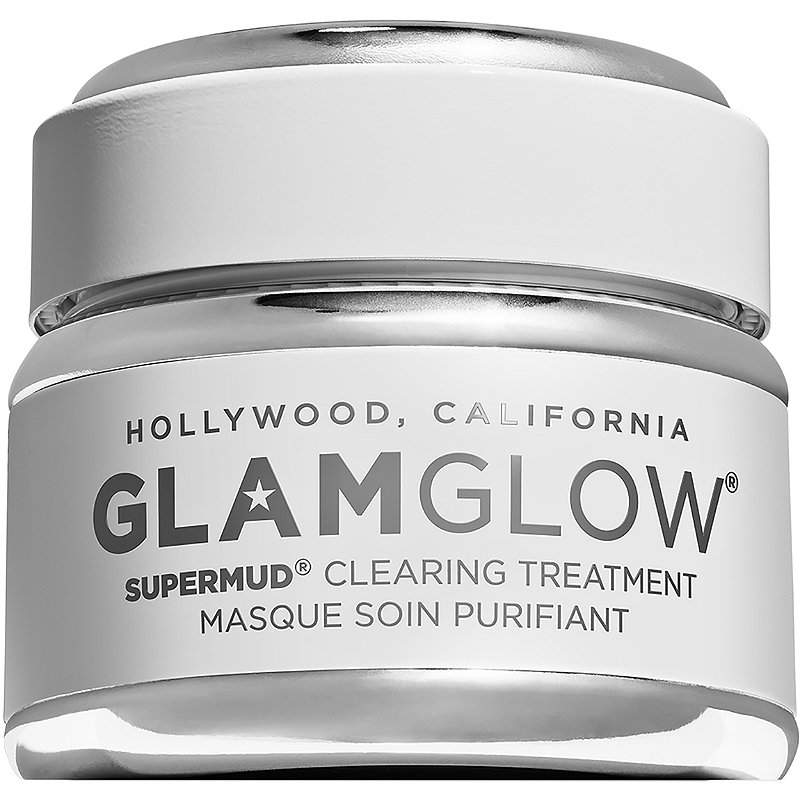 Photo Courtesy Google
Men have become increasingly interested in face masks due to the benefits of consistent skincare. These top men's skincare products include acne and face masks for men. By targeting specific concerns, masking can effectively address acne, dry skin, and oily skin.
By Rashmi Goel