The coolest fashion accessories for men are certainly sunglasses, and everyone from top fashion models to A-list celebrities wear them. An attractive man should have at least one of these accessories to complete any outfit they wear. When choosing the best sunglasses, consider both appearance and quality.
Formerly viewed as a summertime accessory, sunglasses are now viewed as a year-round essential that can be worn year-round. It's important that you take several factors into consideration when searching for the right model, especially if you'd like to buy the sunglasses online. You can try them on in the store and see which frames your face better. Before you buy shades, consider the following:
The Shape Of Your Face
The most important thing to consider before buying any glasses is the shape. For different face shapes, there are different types and models of sunglasses.
Round face
: Usually have round cheekbones, wide faces, and softer jaw lines. The best frame for you is one with square rims to accentuate your features. Aviator sunglasses are recommended for those with round faces.
Oval face:
If you have an oval face, you can buy any type of glasses. The only recommendation we can make is to avoid big glasses.
Heart-shaped face:
Any frame with sharp corners and lines will do. Don't try out any oversized shades.
Diamond-Shaped Face:
Features include a long face with a pointed chin. Make sure you steer clear of glasses that don't fit the proportions of your face when trying out any model of glasses. D-frames that are smaller help balance the overall shape of your face.
Triangular face:
Wide jaw lines and small foreheads find better balance when paired with bigger sunglasses. A smaller frame can draw too much attention to an already large bottom. A pair of teardrop-shaped glasses will frame your face nicely
Oblong face:
Are defined by their length. Each cheekbone, forehead, and jawline is roughly the same width. Combining this straight cheek line with its length, some kind of vertical rectangle is formed. Owing to its natural balance between cheeks, forehead, and chin, an oblong face looks good with just about any eyeglass frame, such as cat-eye, square, oval, or aviator frames. If you are looking for eyeglasses in a specific shape, you have plenty of options to choose from.
Shapes of Sunglasses:
Sunglasses come in many different lens-frame shapes. Some of the most popular include:
Square frame:
Is a timeless and classic design for the majority of eyewear. The frame is not perfectly square, but it's angular. Those with round jaws and indefinite cheekbones benefit from square frames because they add structure and definition to their faces.
D-frames
They're flat on top, and then round on the sides and bottom. They are the perfect statement accessory for everyone, offering a balanced blend of classic and urban style.
Round Sunglasses
: Round sunglasses are often minimalist in design and feature unique silhouettes. This style softens angular and sharp features.
Aviator Designs
: Aviators are fashionable and popular. In addition to adding symmetry to wide or long faces, their long shapes provide more protection. Aviators seem to be Tom Cruise's favorite.
Skinny Sunglasses
: Minimalist, tiny, and ultra-slim frames work well for casual wear as well as adventures. You can smell what the rock is cooking if you think back to Dwayne Johnson in his early wrestling days!
Wrap-around sunglasses
: Protect yourself from side-on sun rays with a pair that fits well. Additionally, the snug fit makes them ideal for sports like biking, kayaking, hiking, and yachting.
Fit:
Additionally, you should pay attention to how well the shades fit your face, aside from choosing a model that frames it beautifully. Buying sunglasses that are too big is a mistake. Also, ensure that the eyes are covered completely. Ideally, they should reach your eyebrows.
Material:
Most sunglasses are made out of plastic or metal. The model and the brand make a difference. Materials need to be h3 enough to resist breaking or scratching easily.
Color:
We are talking about lenses, not just frames. As important as it is to choose sunglasses that match your style, you also need to think about how the tint will affect your vision. If you choose blue or brown lenses, you will be protected from UV rays but won't have trouble seeing traffic lights.
Lenses:
When choosing sunglasses for yourself, remember to consider the lenses as well. Polarized lenses are not UV protective, but they minimize the glare of the sun on water and other reflective surfaces. Make sure that the lenses on your glasses are 100% UV-protected. A UV400 lens is the best. Moreover, don't assume that darker shades are more protective, since this is not always true. Make sure you check the details before buying the glasses.
Best Shades For Men
Krewe Active Audubon Sunglasses
Black and gold frames frame these amber shades, which will wow anyone who sees them. While the shape of the glasses is similar to an aviator, they also have a bit of roundness to them. Krewe's sunglasses will put the finishing touches on any outfit. Due to their light frames, you can wear them with a classic suit at a garden party and still look great.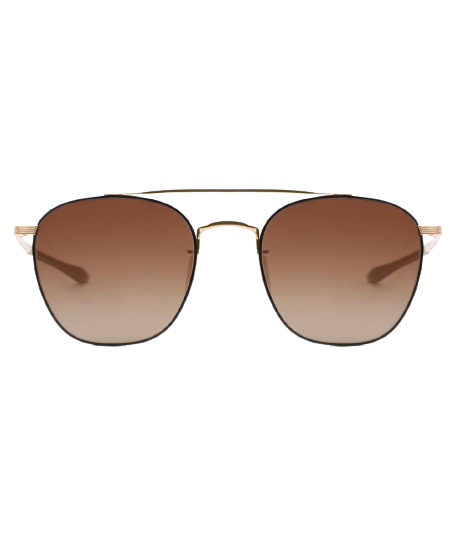 Image Source: krewe.com
Porsche Design P'8478D Aviator

Image Source: porsche-design.com
Porsche sunglasses never go out of style, especially if they are aviators. Wear these Porsche sunglasses and let go of tasks and deadlines, and you will feel like a king on the highway. Style these glasses with a pair of ripped jeans and a leather jacket for a chic look.
Ray-Ban New Wayfarer Classic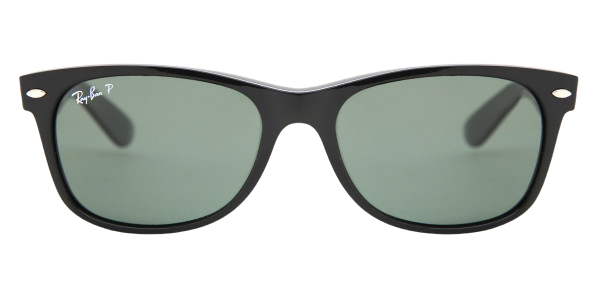 Image Source: ray-ban.com
Take a trip down memory lane with the Ray-Ban New Wayfarer Classic sunglasses. These Wayfarer sunglasses feature the same iconic shape, but with a smaller frame and a slightly softer shape for the eyes. The classic black frames come with a variety of lens types, including polarized G-15, bi-gradients, and mirror lenses. Featuring a clear, comfortable fit and high level of visual clarity, Ray-Ban's New Wayfarer Classic sunglasses are a perfect fit for any individual.
Tom Ford Snowdon

Image Source: tomford.com
Among the most successful and respected designers of our time is Tom Ford. His career as the creative director of brands such as Gucci and Yves Saint Laurent led him to create the TOM FORD brand in 2005. Tom Ford's provocative eyewear collection features exquisitely constructed and beautifully finished frames that amplify individuality and redefine luxury eyewear. Men's collection by Tom Ford. To get the perfect look for your round, oval, or heart-shaped face, Tom Ford FT0237 is the perfect full rim model that hints at contemporary designer eyewear trends.
Huckberry Weekenders Sunglasses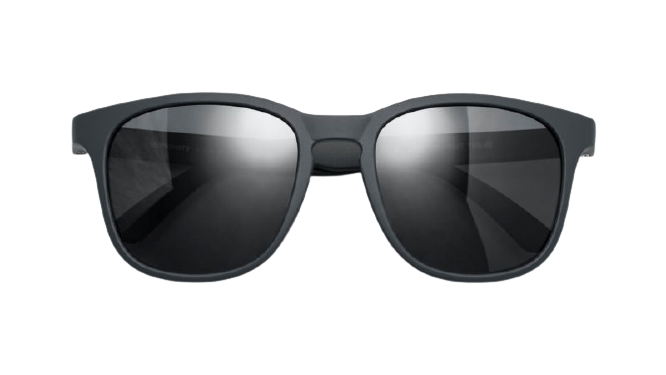 Image Source: huckberry.com
These all-black sunglasses will keep you cool! Featuring a mysterious vibe, these shades are perfect for the beach, for driving, or for summer parties. Their simplicity means that you can match them with any outfit and color. They're also very affordable. Durable construction allows the sunglasses to withstand a beating and bounce back easily.
Lightweight Wayfarer design exclusively available at Huckberry. A polarized lens prevents glare, reflections, and eye strain while amplifying color and clarity. Keeping the glasses on your face comfortably without falling off requires a snug, comfortable fit. The temples protect the outer surface of the hinges in case they fall. With Huckleberry's trademark tree logo and "See You Out There" slogan. Included is a soft pouch with Huckberry branding that can double as a lens cleaner if necessary. All sizes fit.
Sunski Yubas Sunglasses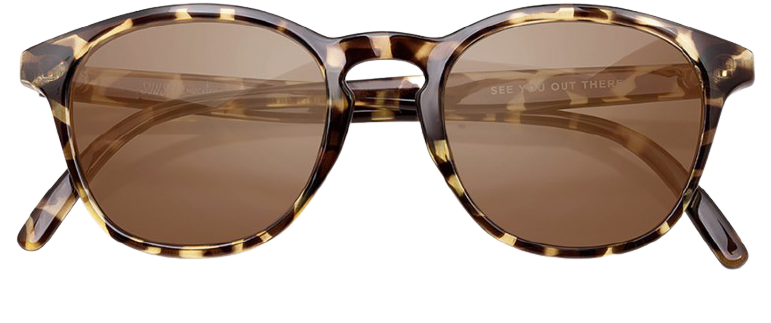 Image Source: store-sunski.com
The perfect animal print sunglasses for the beach. Combining the animal print frames with brown lenses makes these glasses look very stylish. It is best to wear these glasses on nice outings with your friends. These frames are made of recycled scrap plastic, which is reformulated into polycarbonate resin.
In addition to being lightweight, polycarbonate frames are flexible and durable. Polarized lenses reduce eye strain because they reduce the glare produced by water, snow, sand, and pavement. All wavelengths of UVA, UVB, and UV400 are covered. A lifetime warranty is provided to Sunski so that if you break it under normal use, they will fix or replace it. The 1% For The Planet organization counts Sunski as one of its member organizations, donating 1% of sales to environmental nonprofits. Designed in California.
Warby Parker Downing Wide Sunglasses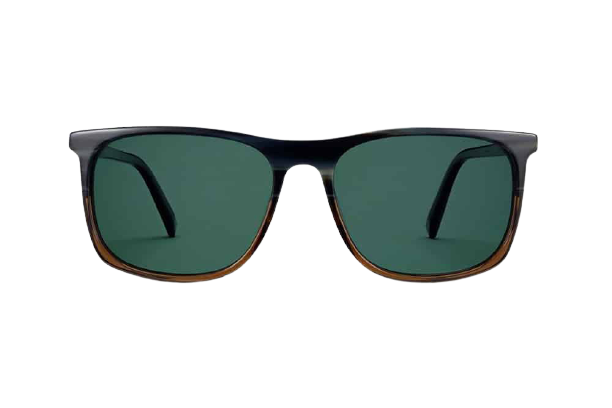 Image Source: warbyparker.com
This Warby Parker sunglasses model is a classic and simple pair that everyone should have. As they have a classic design, they are easy to match to different outfits and can be worn with nearly anything. The lenses on these shades are also protected from UV rays 100% like those on most models here. We've stretched the original Downing frame to fit wider faces, with the same appealing proportions, round lenses, and keyhole bridge.
Persol PO 714 Sunglasses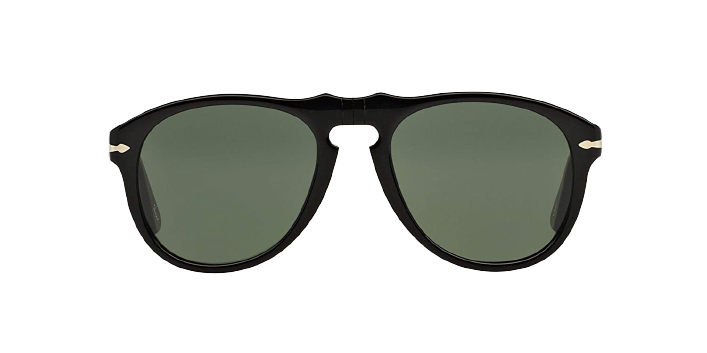 Image Source: persol.com
Over time, this unique shape became the unmistakable brand icon, combining the best of design and technology. Among its timeless features are the keyhole bridge, the legendary arrow, and the Meflecto system. It would be unfair not to mention a pair of Persol shades when discussing the best sunglasses for men.
There are many famous sunglasses brands, including Persol. For instance, you will get a quality product when you buy a pair of Persols or Ray-Bans for that matter. In addition to having great materials, these glasses have a really nice shape, and their classic black color makes them easy to match.
Tomahawk The SeaPorts

Image Source: tomahawkshades.com
Andrew and Ryan Shapiro started Tomahawk Shades with an idea to make quality eyewear affordable for the masses. By making shades in small batches (to control quality), we create superior shades at an affordable price. There is nothing better than these grey sunglasses with their polarized lenses to protect your eyes during any time of the day. In addition to offering protection, the Tomahawk's Sea Ports glasses have a simple design that can be worn with most outfits. Additionally, these shades have a gray frame.
H&M Sunglasses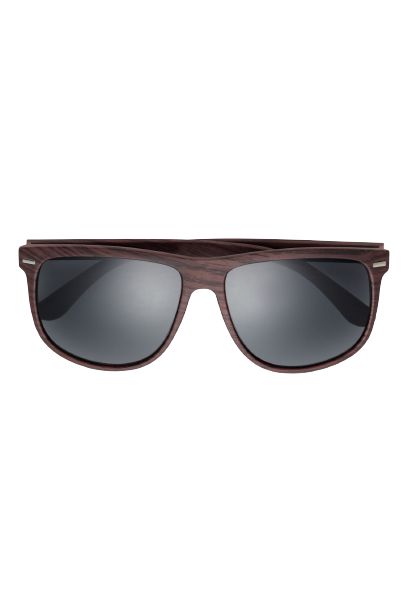 Image Source: 2.hm.com
Budget-friendly sunglasses are loved by everyone, right? Dark lenses and woody frames offer you a cool poolside look. As an added bonus, you won't be bumped if the glasses disappear after one too many drinks. A pair of oval or heart-shaped glasses is the perfect fit for faces of all shapes and sizes. Sunglasses with a plastic frame and UV-protective, tinted lenses.
Etnia Barcelona Ibiza 01 Sunglasses

Image Source: etniabarcelona.com
Taking inspiration from its Ibiza collection of 2003, Vol. The optical style 2 offers four and the sunglass style 2 two. The frames combine solid translucent fluorine colors with Havana prints in a contemporary yet retro style, with extra thick flexible temples. Featuring bright yellows, fuchsias, oranges, blues and classic shapes, this collection reflects the energy and culture of Ibiza.
With the color and texture of these unique sunglasses, made from acetate and mineral glass, they are created with Mazzucchelli acetate. With a pair of yellow glasses, you can't pass unnoticed. These are perfect to wear with beach shorts and a cold beer this summer. They are fashionable and catch everyone's attention, but they also protect the eyes from harmful UV rays.
Raen Sage Round Sunglasses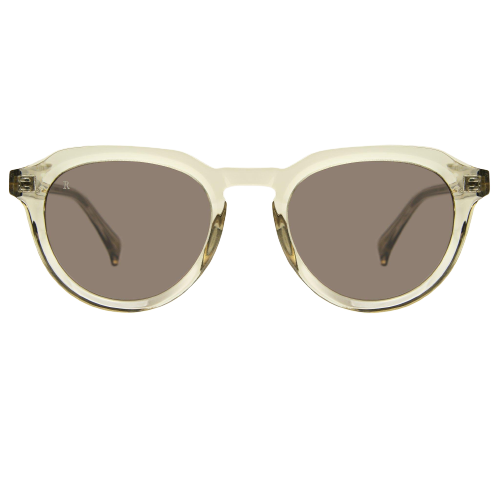 Image Source: raen.eu
As RAEN's full-bodied frame, Sage represents all of the company's design fundamentals. It has a lens that sits deeper within the frame, as well as a sturdy bevel around a clean, classic shape. Featuring a teardrop shape, Sage is appropriate for most face shapes. By adding Haze to our collection of crystal acetate palettes, we add an element of warmth. By pairing Haze with our most essential frames and Plum Brown lenses, we created a collection that speaks to and complements a wide range of complexions and face shapes.
Spy Optic Scoop 2 Sunglasses

Image Source: spyotic.com
This is the right pair of sunglasses for a sporty guy. This type of sunglasses will match your personality if you are someone who is always on the go, climbing mountains or sailing. Your eyes are 100% protected from UV rays with these lenses. Among its features are: smooth, sturdy screw hinges. Despite your hard work, sweat won't get in the way of a comfortable fit thanks to rubber nose pads and tipping. With these sunglasses, you can match your mountain climbing or skydiving gear. Consider wearing jeans and a T-shirt to go out.
Haze Collection Durete Sunglasses

Image Source: hazecollection.com
This stunning pair of sunglasses from the sensational Haze collection is the perfect choice for you. There are many sensational features included in this stylish pair of Sunglasses. The metallic brown color of bronze resembles the alloy bronze itself. Mixing green or another hue with white, or mixing a darker shade with black. Whether you're looking for something masculine or bright yellow in color, you've come to the right place.
Specifically designed for men, these frames have a square shape. Contains metals such as nickel, monel, or stainless steel to help ensure relative durability and strength. The item ranges in price from $200 to $300. The edges of this frame are fully rimmed to ensure lens security, style, and tolerability. We have something that works with bi-focal and progressive lenses. It's impossible to go wrong with this classic aviator shape.
Moscot x Todd Snyder Miltzen Sunglasses

Image Source: toddsnyder.com
Featuring classic styles from the Moscot family archives from the 1930s to the 1970s, these Sunglasses or ophthalmic eyewear choices have a distinct olive color. According to Mascot, the MILTZEN are named after Uncle Heshy, whom everyone mysteriously called Miltzen. And so there you go, world...The MILTZEN.
Not everyone can pull off these semi-round sunglasses from Todd Snyder and Mascot. The olive green shades look retro and are perfect for a cool guy. Dress them up with jeans and a black T-shirt, and you'll steal the show. This pair of sunglasses will ensure that you turn heads everywhere you go, sir.
Maui Jim Talk Story Sunglasses

Image Source: justsunnies.com.au
It's a story people talk about when they hear Maui Jim. Bold shapes and a variety of colours make these shades a favorite for the season. To promote the importance of good eyewear, Maui Jim's mission is to make people aware of it. The PolarisedPlus technology in all Maui Jim sunglasses blocks reflected glare from every angle.
These sunglasses protect the sun seeker from harmful UV rays and glare on a daily basis. They give any outfit personality. The best part about these glasses? The wooden frames certainly have a wood-like appearance. Not to mention, the lenses are ultra-slim, which is why these glasses are so lightweight? Their classic shape fits most facial shapes.
Coco and Breezy ZEN-105 Sunglasses

Image Source: cocoandbreezy.com
Taking one look at these Mens Sunglasses, you will see that Coco and Breezy really do a fantastic job in revealing all the fantastic features. Unique traits can be found adorning the whole of the Coco and the Breezy Zen. With the Coco and Breezy Zen, different options are available to suit different styles and features.
You will feel at ease when purchasing Coco and Breezy Zen from an online reseller of Coco and Breezy. Coco and Breezy sunglasses are brand new and 100% authentic, and come with a one year warranty. Today, you can get your own Coco and Breezy Zen.
Daily Paper x Komono Black Kenyatta Sunglasses

Image Source: komono.com
KOMONO and Daily Paper's campaign reinterprets glasses through a futuristic lens. An array of contrasted, brightly-colored photographs laden with shadows and lines, it is a study in contrasts and contrasts. Kenyatta sunglasses are ideal for men with oblong-shaped faces. Despite the fact that they may seem clumsy, that is exactly what makes them attractive. These might be difficult to wear for people with larger faces due to the smaller lenses. Because of their simplicity and style, they can be worn with almost any outfit.
DITA Lancier Sunglasses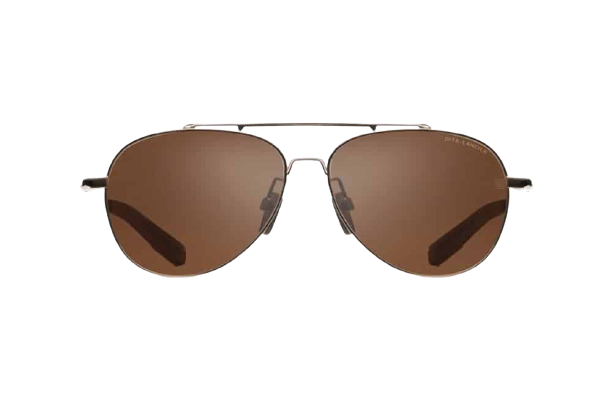 Image Source: dita.com
Optical lenses constructed with DITA-Lancier's lightweight and durable material provide improved optical accuracy, and they also block UV and blue light. These lenses feature color formulas selected specifically for DITA-Lancier the unique challenges of Land, Sea, and Air. They're perfect for men who don't want to waste time selecting a match for their shades. I like the light brown tint for driving and tanning at the beach. These shades look great with jeans and a nice button-down shirt when you're out with friends.
Noah by Vuarnet Atlantic Sunglasses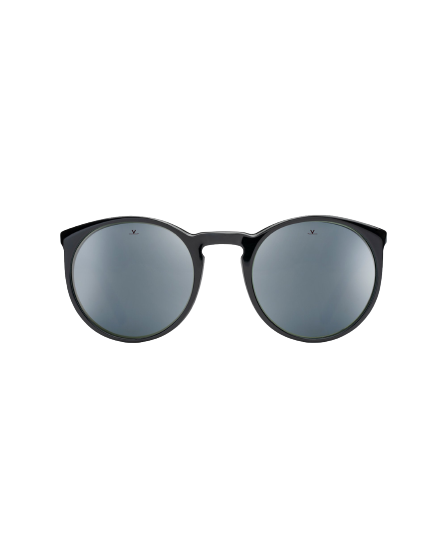 Image Source: noahny.com
Exclusively for Noah by Vuarnet. Mineral glass lenses on an acetate frame. Protection against 100% of UV rays. Lenses on black frames are mirrored. It was a completely new frame. Exclusively for Noah by Vuarnet. Featuring a round, sophisticated shape, the Noah Atlantic perfectly balances sport and lifestyle. Made from Italian acetate and reinforced hinges for durability and comfort. Enhances clarity, sharpness, and distance perception through mineral lenses. This style is ideal for any seaside or city activity due to its versatile look and performance.
Garrett Leight Convoy Sunglasses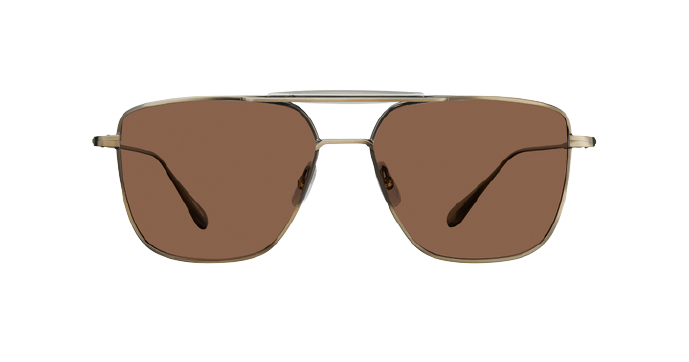 Image Source: garrettleight.com
Featuring a classic aviator shape and a crystal brow bar inspired by the 1980's, the Garrett Leight - Convoy is a must-have. The lenses are semi-flat and protect 100% against UVA & UVB rays. With their dark tints and golden frames, these sunglasses provide a luxurious appearance.
Wearing these glasses will take you back to the 80's. Garrett Leight's sunglasses look amazing no matter what you wear thanks to their shape. You can make or break an outfit with sunglasses, they aren't just for protecting your eyes. High quality sunglasses can last you years and years if you choose the right style for your style. Be sure to choose sunglasses that will frame your face nicely without covering too much or too little.
A bit of bold color never hurt anyone, but black and brown frames are always classy. If you want to make the best choice, test out a few colors and see which ones give you that rebel bythesea vibe.

By Rashmi Goel