It has been a long journey for the makeup industry in the last few decades. There are no more cakey foundations or uncomfortable shades of eyeshadow. Today, most companies offer great products, whether you have sensitive skin or suffer from acne.
There are definitely many expensive products that work well, but there are also a number of affordable brands that are equally effective. The makeup industry has not been damaged too much by the changes we had to adapt to in the last year, even though wearing makeup has become a bit more challenging. Within the past few decades, the makeup industry has grown significantly. Whether they leave the house regularly or not, women need makeup more than ever before. It's as simple as applying makeup, bringing a small sense of normalcy and lifting your spirits.
Chanel Cosmetics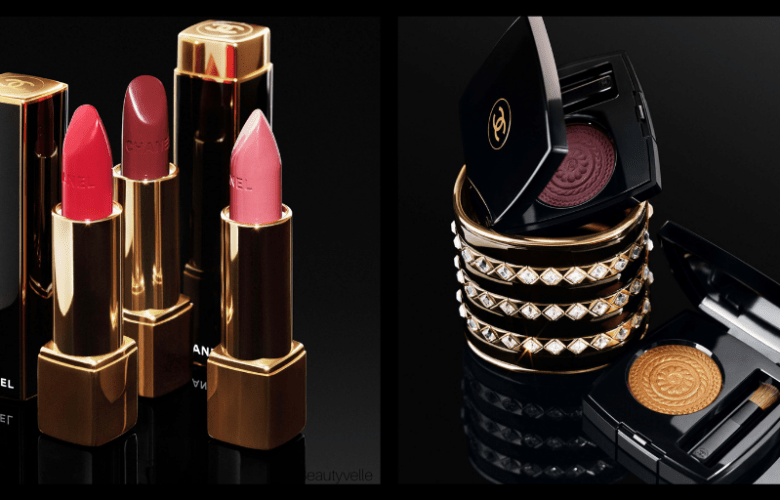 Image Source: Google Image
Chanel is a leader in both the couture and fragrance worlds, as well as makeup. Everybody can enjoy the benefits of CHANEL cosmetics. CHANEL cosmetics are known for their superior quality and innovative formulas that are as chic as their fashions. They began with their original fragrance, CHANEL No. 5, and have expanded to include skin care, makeup, and perfumes.
It was created to give women the experience of luxury in their daily routine; when you purchase the Chanel brand, you are investing in yourself. With a price that matches the quality of its products, this glamorous and exclusive line only offers premium products to its loyal customers.
SOFT, SUPPLE and SMOOTH SKIN Make your skin imperfection free and plush with the super calming Very Berry Moisturizer. It will safeguard the skin from harming specialists, for example, UV beams and assist with decreasing skin inflammation and pigmentation.
Estee Lauder Cosmetics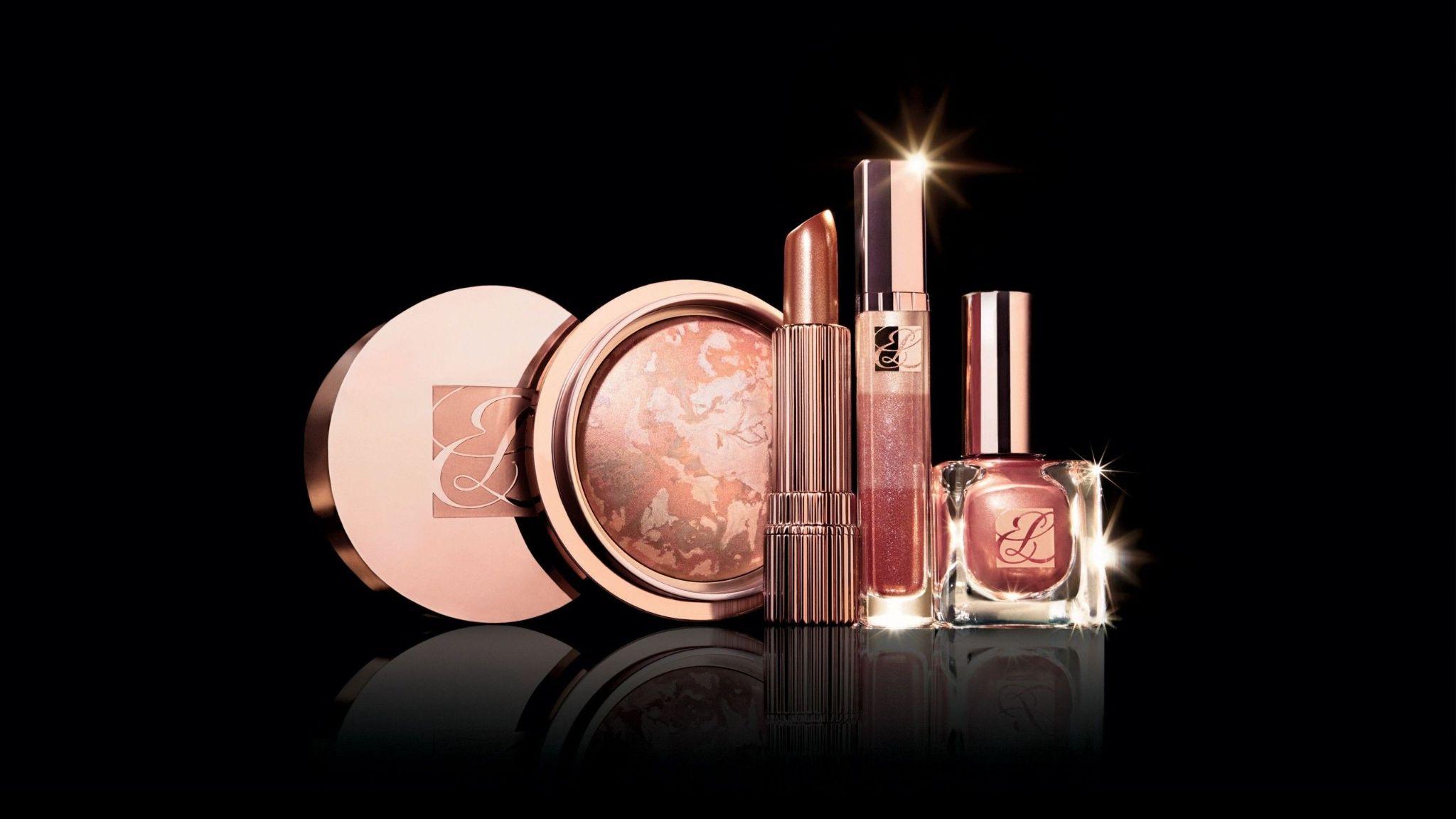 Image Source: elcompanies.com
Estee Lauder began in New York City in 1946, and its name has become synonymous with international cosmetics. Innovations and technological advances make them a world leader. Over time, they have created outstanding products that are truly effective, ranging from makeup to skincare to hair care to fragrances. A top-ranked brand by beauty professionals worldwide, their makeup and skincare lines include the best products in their categories. Check out their concealers and foundations and see for yourself.
Christian Dior Cosmetics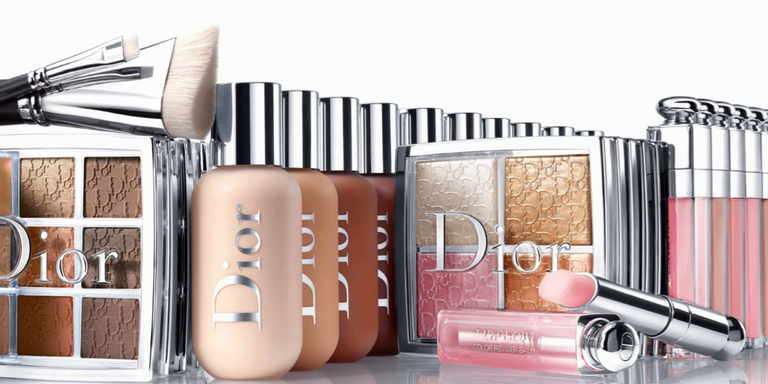 Image Source: dior.com
In 1947, the French fashion house decided to jump into the cosmetics business with its enduring perfume Miss Dior, and it was a wise move. They have not only cemented their reputation for couture and excellence in the beauty world, but have also infused their creativity into a wide range of products.
Bernard Arnault is the French entrepreneur who owns and controls this brand, popularly known as Dior. The brand has wide availability and their low prices stun everyone. Their products include mascaras, foundations, lip color options, eye liners, and concealers. As well as ready-to-wear, fashion accessories, leather goods, jewelry, footwear, and many more, they offer an extensive range of products. They have amazing makeup products, so you should definitely try them. Their Dior Addict lipstick is without a doubt their trademark, and it is probably the world's best-selling lipstick.
L'Oreal Cosmetics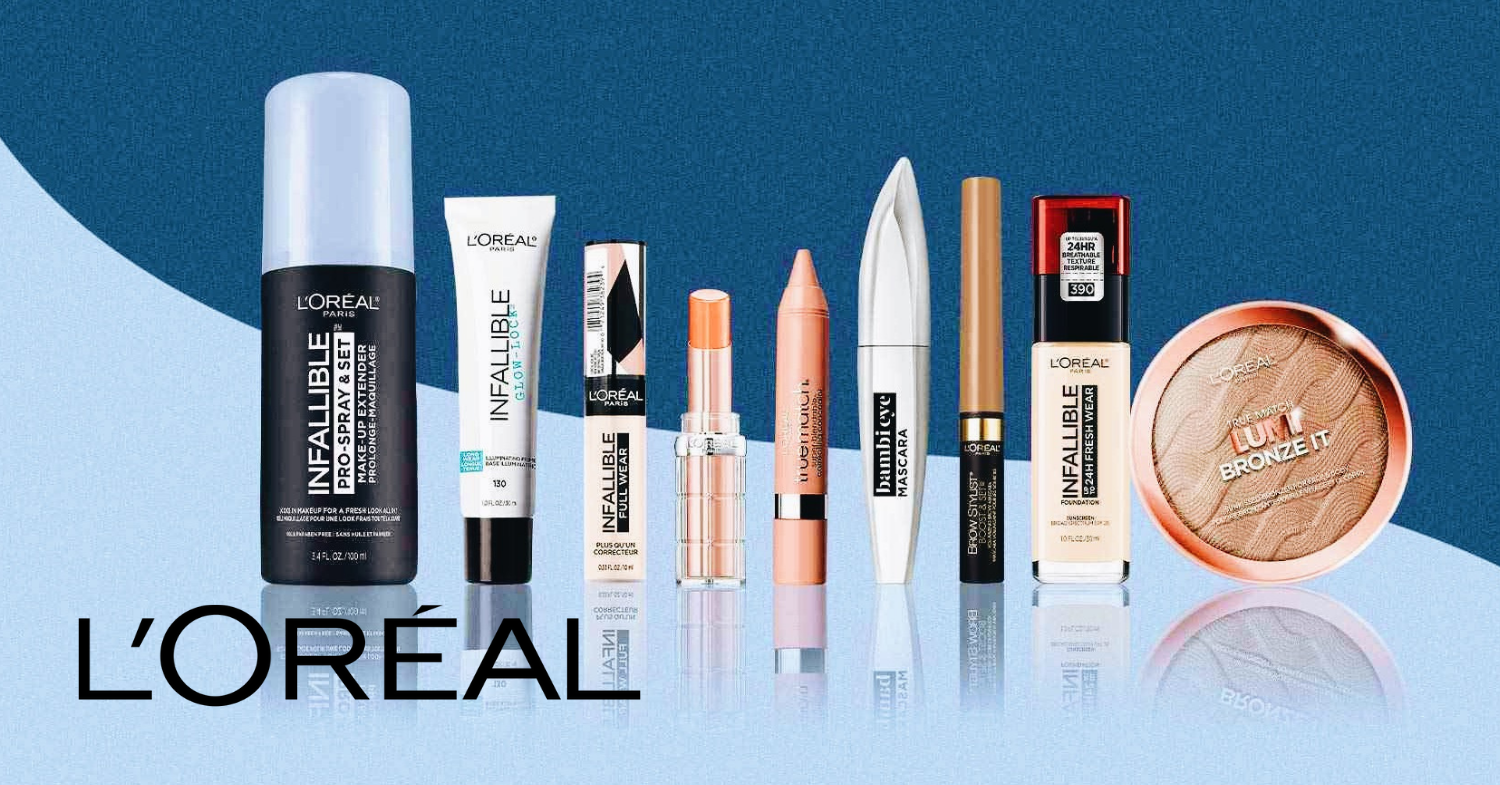 Image Source: loreal.com
For decades, l'Oreal has been the leading beauty company in the world. With products like mascara, eyeliners, foundations, and lip care, this French cosmetic brand brought you some of the world's most popular cosmetics. The company doesn't just specialize in makeup; they also offer pretty much every type of personal care item for women. They have a great line of hair care products used in many salons worldwide, as well as high quality skincare products.
Mac Cosmetics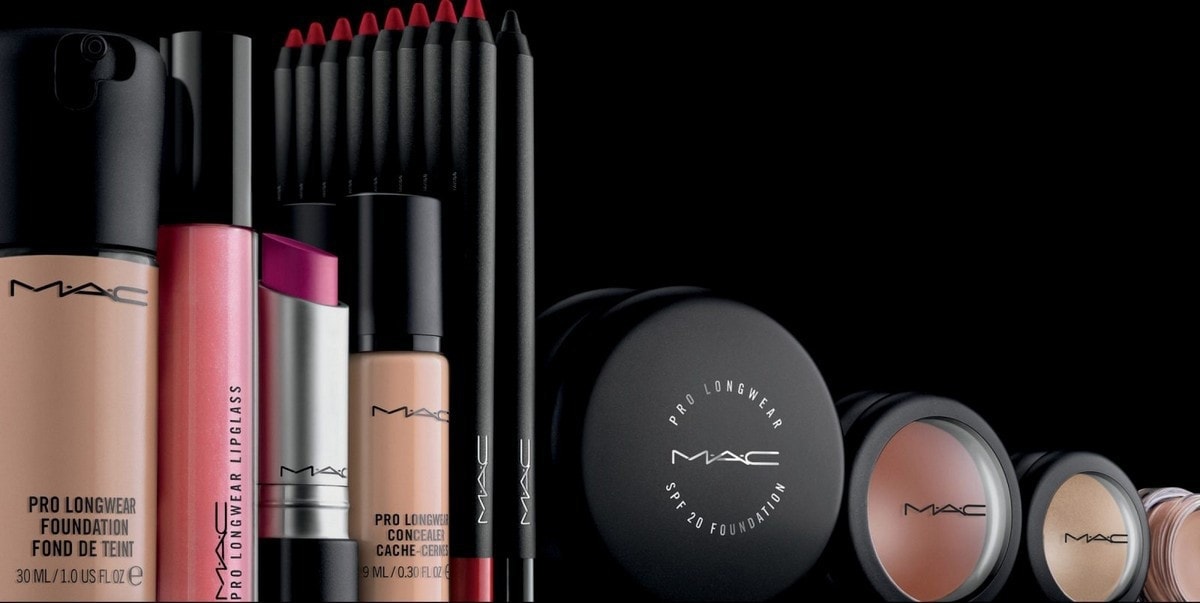 Image Source: maccosmetics.com
M·A·C Cosmetics was founded in 1984 by Frank Toskan and Frank Angelo. This manufacturer of cosmetics launched in Canada and is headquartered in New York City, called Makeup Art Cosmetics or M*A*C. There are 500 independent stores run by professional makeup artists.
A global cosmetic brand with an annual turnover of over $1 billion, MAC Cosmetics is named one of the top three brands in the world. One of the most outstanding cosmetic brands, MAC, is almost universally recommended. They also have a fine line of concealers and foundations. Their lipstick line even comes in alluring colours.
Lancome Cosmetics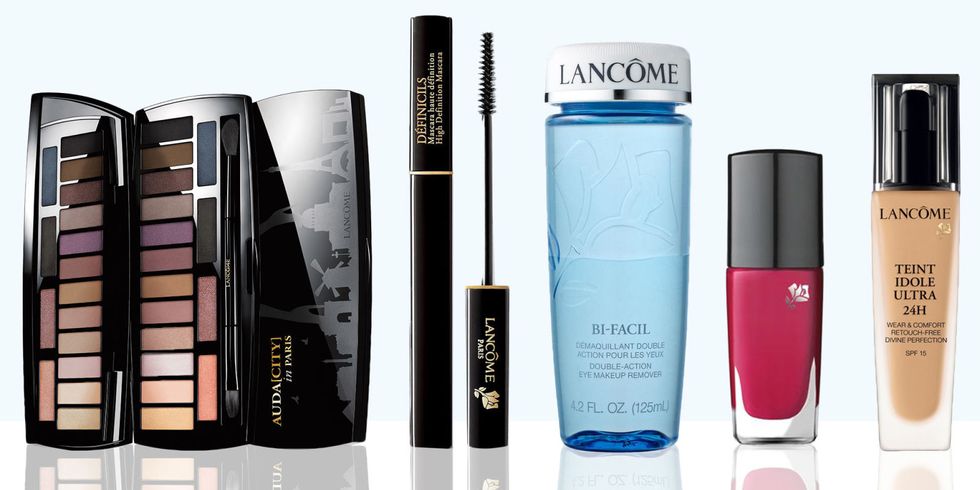 Image Source: lancome-usa.com
This French company has built a reputation for artistry, creativity, and cosmetic science since 1935, paving the way for many other companies. Their products have always been avant-garde, both in terms of how they think outside the box and their quality in everything they do. Today, their makeup, skincare, and fragrances continue to be bestsellers. At some point in her life, every woman has used a Lancome product. Some of the most popular items from the brand are their mascaras and nail polish colors, lipsticks, and eye shadows.
Nars Cosmetics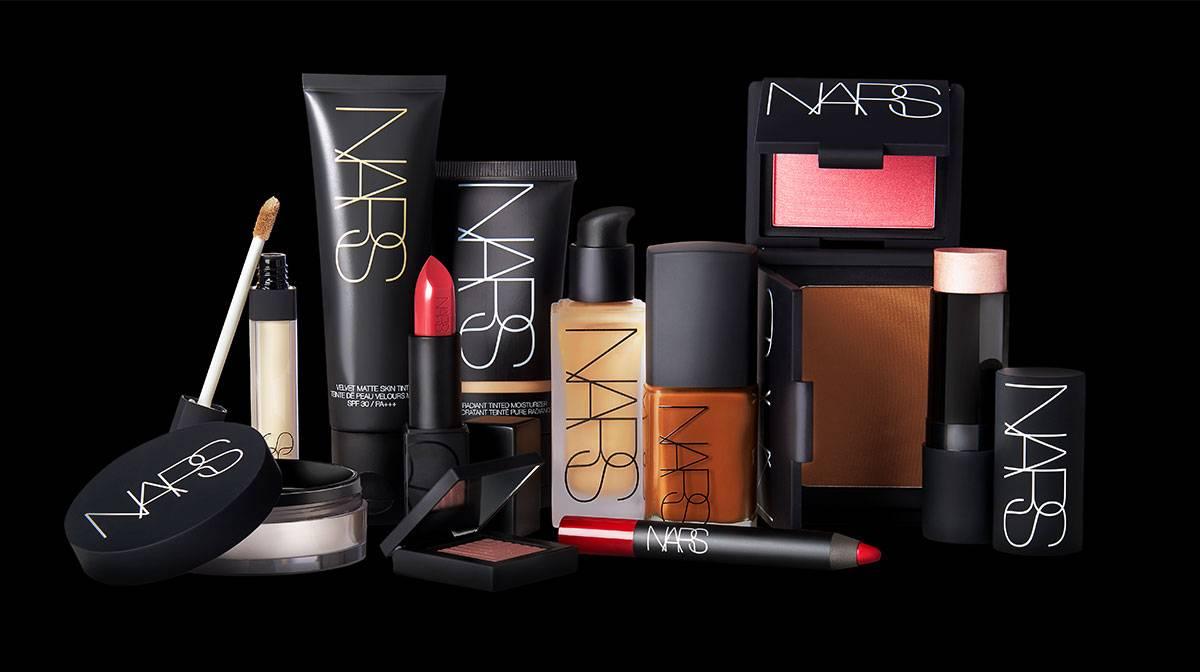 Image Source: narscosmetics.com
Taking over the cosmetics world since 1994, Nars is another fair newcomer. The company started out only offering lipsticks, but has become a full-fledged cosmetic company. The way they embrace your individuality and natural beauty makes you feel beautiful and empowered at the same time.
French cosmetics artist and photographer Francois Nars launched this skincare and makeup brand with Shiseido. Initially, Barneys New York sold a dozen lipsticks from the cosmetic makeup products line. As aresult, NARS cosmetics has developed a number of multipurpose beauty products as well. It was created with the intention of empowering women to experiment and have fun with makeup. Keeping this mission in mind, the brand teaches ladies how to enhance their natural beauty from within, while enhancing their individual characteristics.
Yves Saint Laurent Cosmetics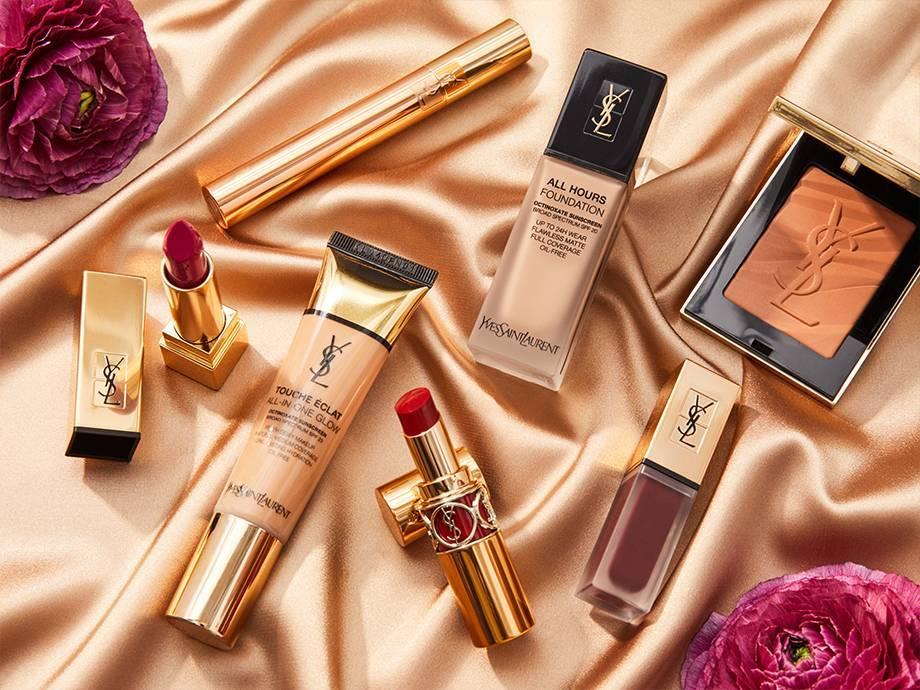 Image Source: yslbeautyus.com
The world-renowned French fashion house Yves Saint Laurent is also known for its high-end cosmetics in addition to its couture collections. They create lightweight foundations and creamy lipsticks, while their eyeliners and mascaras will bring out your best features. You'll feel pampered after using these satin finishes. Beauty is provided by Yves Saint Laurent. With a brand's high-quality products and luxurious aesthetic, you will certainly want to buy more after each purchase.
Givenchy Cosmetics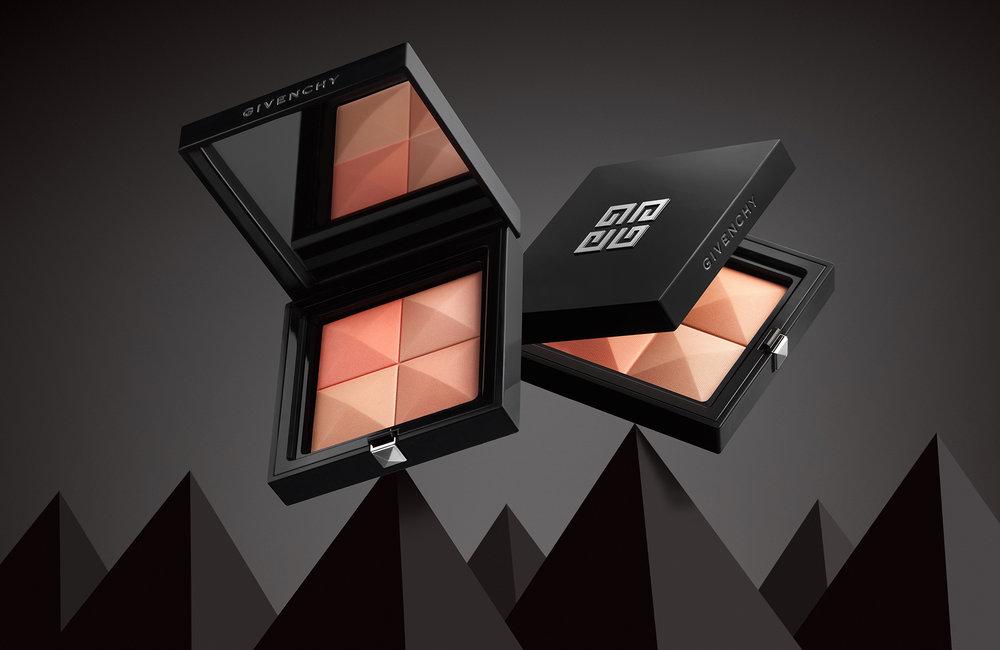 Image Source: givenchybeauty.com
In 1989, GIVENCHY made its first foray into makeup, after years of association with women's beauty. Since then, the company has continued to develop and innovate its product line while remaining loyal to its roots and high-quality reputation. The company does not compromise on quality when it comes to offering its customers products.
Their cosmetics are equally elegant yet bold, just like their clothing. For example, their daring eye shadow palettes and vibrant lipstick shades serve as great examples of it was not until 1989 that GIVENCHY ventured into makeup, despite having been associated with women's beauty for years.
Guerlain Cosmetics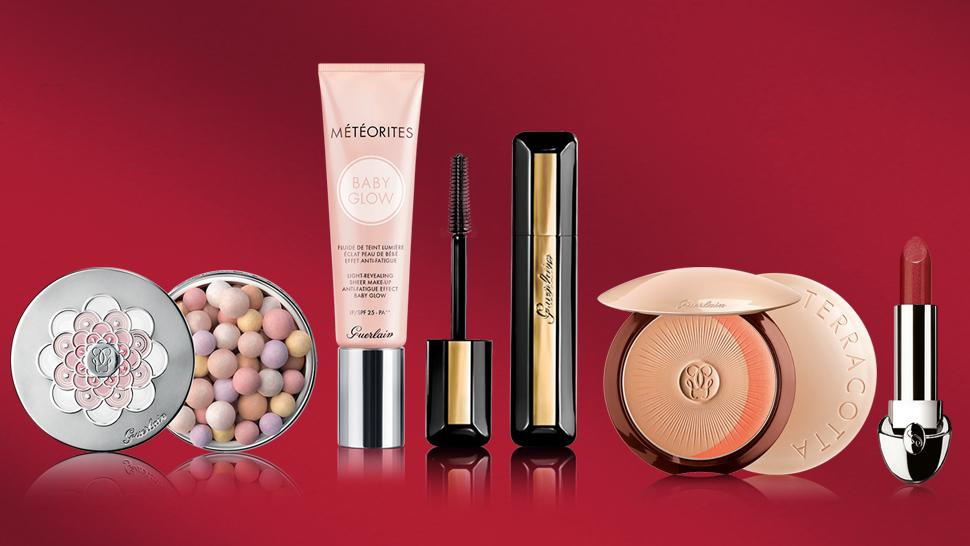 Image Source: guerlain.com
For more than a century, Guerlain has been in the beauty and luxury business. Pierre-François Pascal Guerlain founded the company in 1828, and it has gone through five generations to become the beauty powerhouse we see today. In addition to their renowned fragrances such as Shalimar, Guerlain has products with technology and ideas that have inspired the newest generation of makeup and skin care.
Urban Decay Cosmetics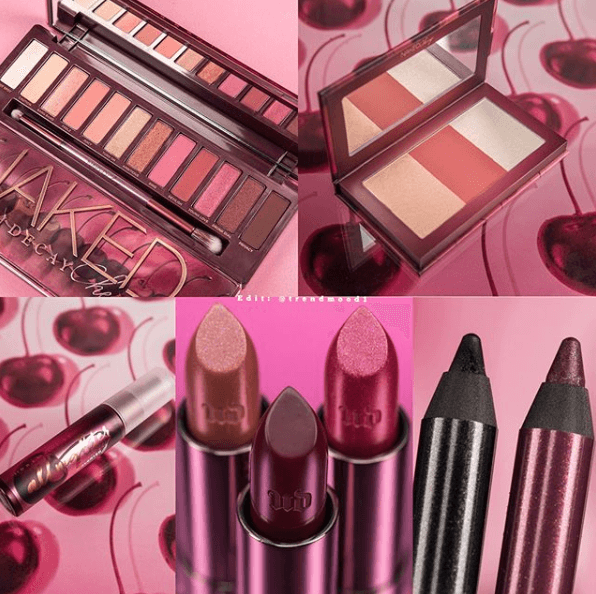 Image Source: urbandecay.com
Sandy Lerner, the Cisco co-founder, recognized this gap in the market - non-traditional color options weren't available to women of good reputations. In a meeting with Wende Zomnir, a businesswoman and cosmetics enthusiast, Lerner vowed to correct this injustice in the cosmetics industry.
When she decided to establish her own cosmetics business in 1995, she started work immediately on establishing a business plan. The raspberry-black color Lerner developed in her own house, called Urban Decay, was such a hit with friends and those who saw it that it sped up her development efforts, and it was launched in 1996.
Fashion and beauty bloggers as well as consumers look forward to the creations from Urban Decay, based in California and established in 1996. High-quality makeup is available at Naked, including foundations with all-night coverage and palettes of Naked eyeshadows. Known as a cult brand, the company is known for its innovative and edgy designs.
Nyx Cosmetics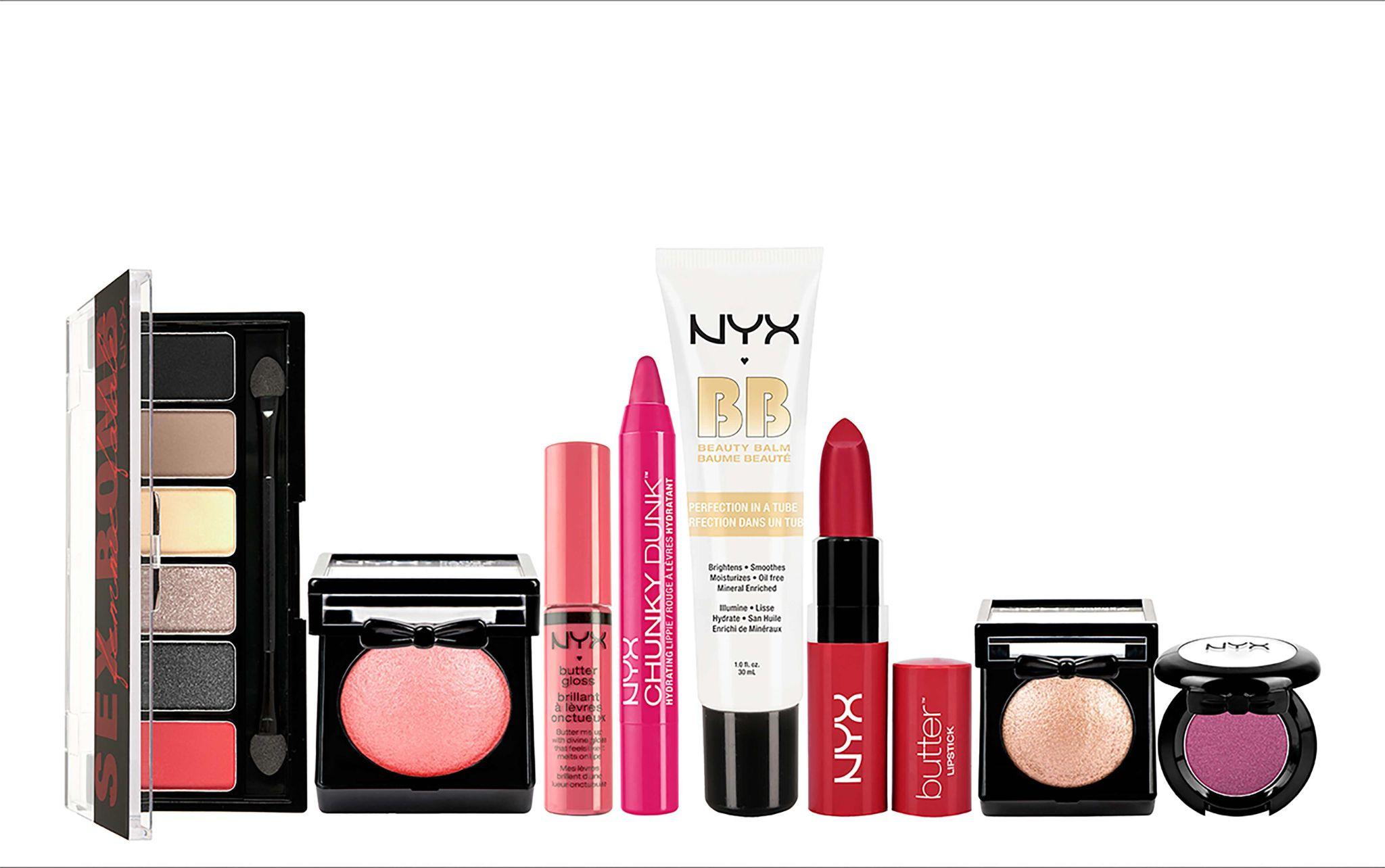 Image Source: nyxcosmetics.com
NYX is one of those brands that offers affordable prices as well as an array of gorgeous shades. These eyeshadows, eyeliners, and lipsticks are perfect if you like bold colors and pigments. Makeup artists and beauty lovers turned to this brand, making it one of the fastest-growing companies on the market.
Founded in 1999 with the goal of creating high-quality, wallet-friendly products with a sleek appearance, NYX was named after the Greek Goddess who symbolizes strength, beauty, and power. NYX caters to all personalities, offering products that incorporate neutral tones for everyday wear and bold colour cosmetics for nights out. New York X has you covered with products for eyes, lips, and base. All beauty lovers can't pass up the brand's seasonal and trending cosmetics at an affordable price point!
Sephora Cosmetics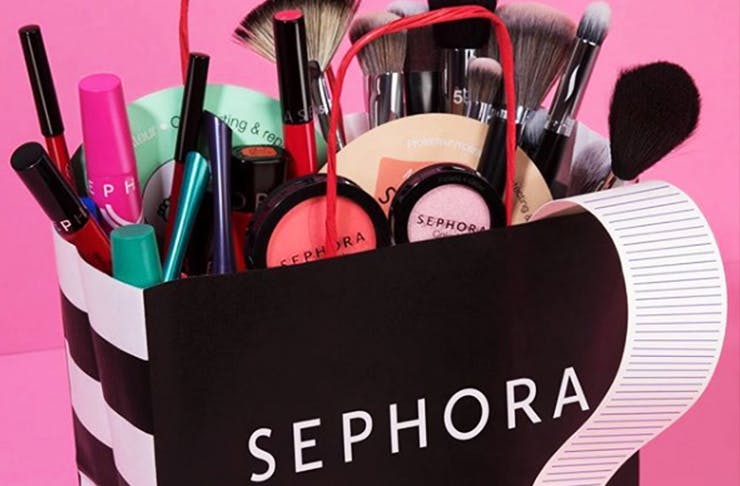 Image Source: sephora.com
An international retailer of personal care products and beauty products, it is based in France. It offers cosmetics, skincare, body care, fragrances, nail color, beauty tools, body lotions, and hair care products, including its own private label, Sephora Collection.
Founded in Limoges in 1970, Sephora is headquartered in Paris. In 1997, Sephora was acquired by luxury conglomerate LVMH. The name comes from the Greek spelling of Zipporah, in the last decade or so, Sephora stores have been popping out in every big city in the western hemisphere.
Burberry Cosmetics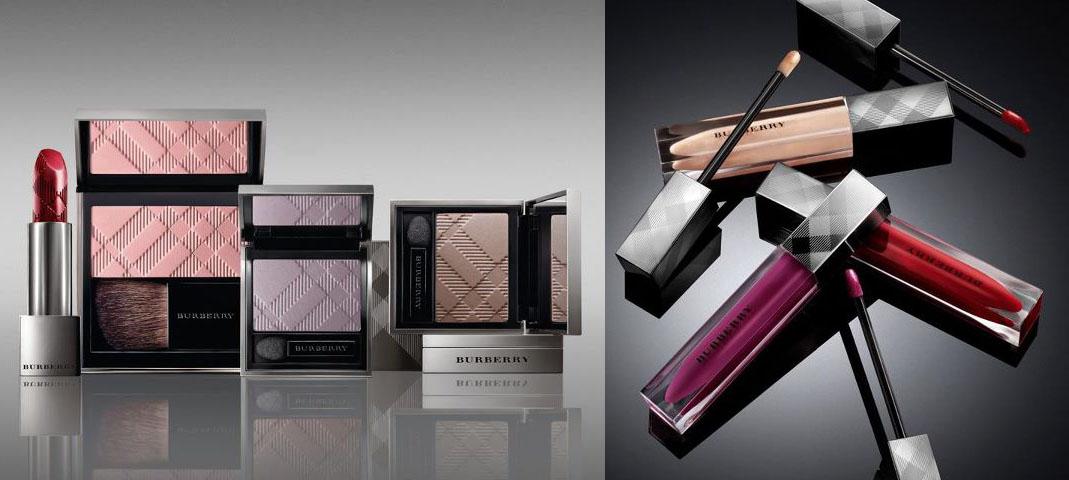 Image Source: Google Images
Burberry Beauty is effortless, unexpressive, and sophisticated. Burberry Beauty draws inspiration from Burberry's iconic trench coat for its versatility and trans-seasonal appeal. It captures the effortless elegance and individuality of the Burberry girl. Warm shades are used in this makeup collection to enhance the natural glow and beauty of the skin, creating an effortless look.
Clarins Cosmetics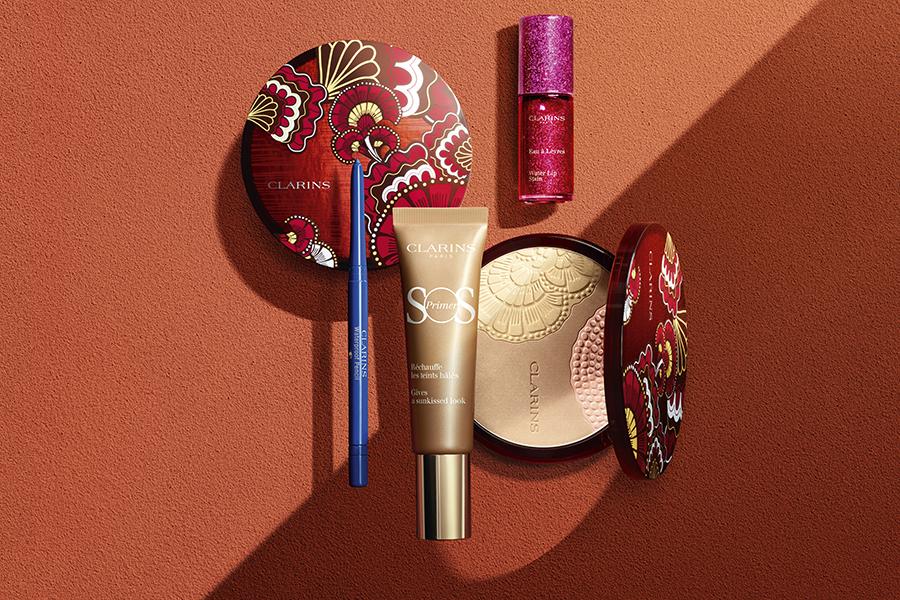 Image Source: clarinsusa.com
The luxury skincare, fragrance, and cosmetic brand Clarins can be found in any high-end department store worldwide. Their values are reflected in the care they put into the production and quality of their cosmetics. Their focus is on delivering nothing less than the best to their loyal followers, and their passion shows in their beautifully curated products. Many of their top sellers are eyeshadow palettes and lip glosses, which are crafted to perfection.
Maybelline New York Cosmetics
The Maybelline company, based in New York City, produces cosmetics, skin care, fragrances, and personal care items. In 1996, L'Oréal became a subsidiary after it was founded in Chicago in 1914. As a family-owned business, Maybelline also started out small, but today they are one of the largest cosmetic brands in the US. They offer affordable products of good quality for the customer as a drugstore brand. Their makeup, skincare, and fragrances are easy to use without being pretentious. They are considered to be some of their top selling products. The scientific shade-specific technology is probably one of the top in the world.
Clinique Cosmetics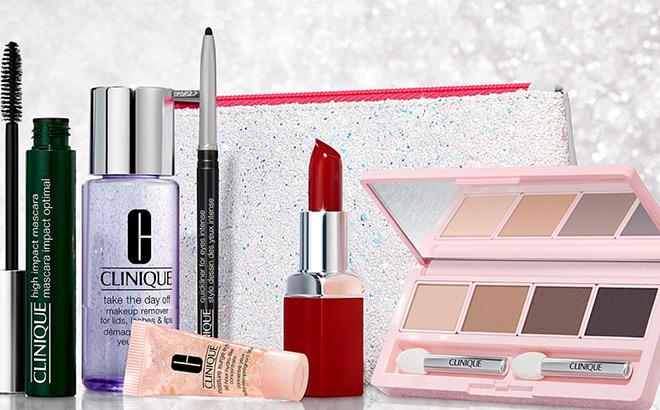 Image Source: clinique.com
Users looking for good cosmetics that are gentle on sensitive skin will find this to be a great cosmetic brand. They have a well-respected reputation on the market for their cosmetics. Clinique is known for its great line of skincare products as well as their color matching and accuracy.
With their customized products, you will embrace your uniqueness and embrace your skin type and color scheme. Among the many services provided by the clinic are redness solutions and even sunscreens. The company's foundation line is also impressive. Their solutions and products are renowned for their sun protection. Their concealer, blush, and mascara products are all favorites among their loyal customers.
Bobby Brown Cosmetics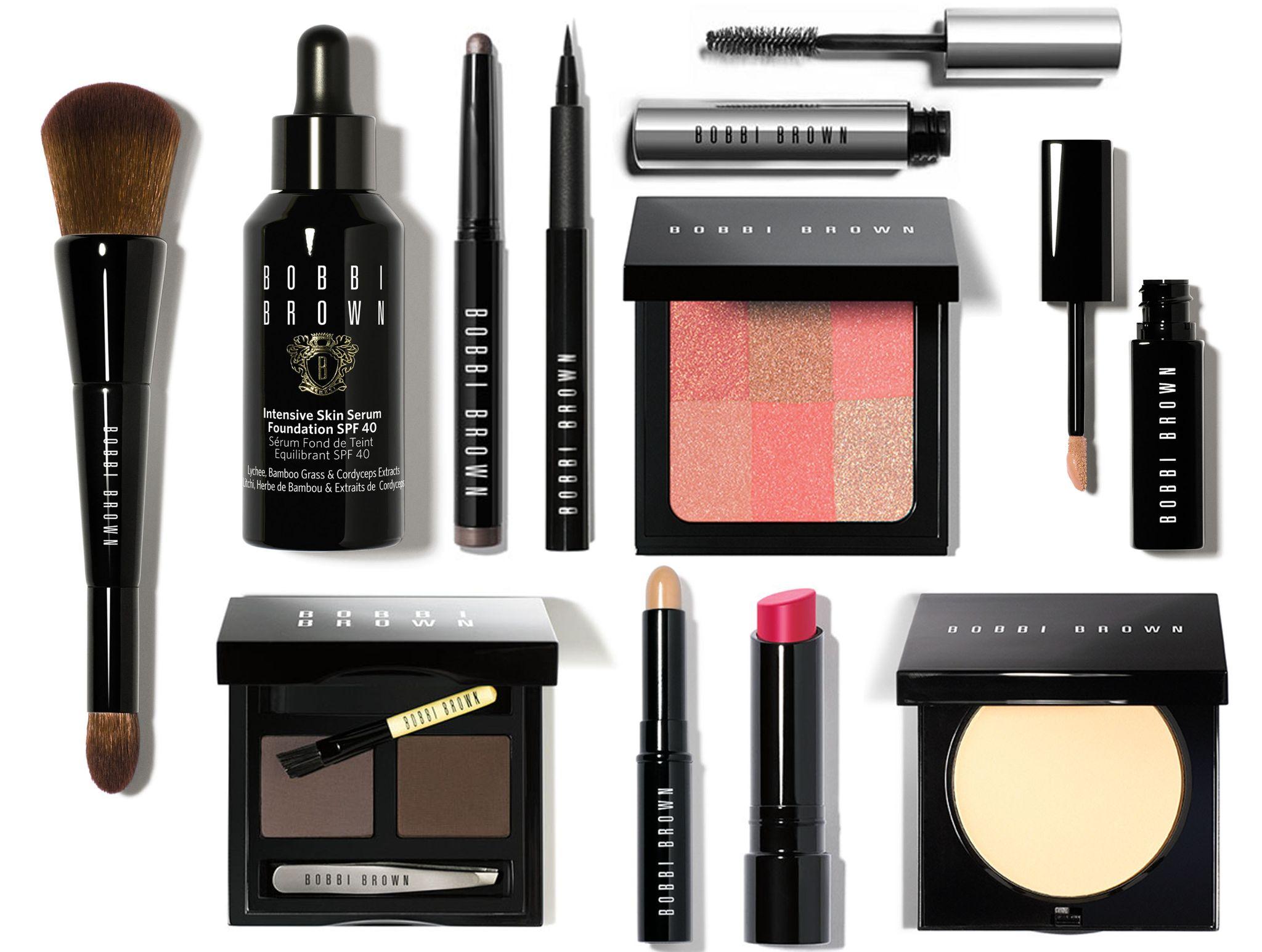 Image Source: bobbibrowncosmetics.com
There's no denying that Bobbi Brown has made a big effect on the makeup industry. These cosmetics, which are made by the same expert makeup artist who founded the company, provide some of the best beauty products available today.A must try for women who love the artistry of makeup, these cosmetics will definitely awaken your creative side. A makeup artist created the brand. With only 10 lipsticks, what started as a small company has evolved into a beauty empire that provides some of the best cosmetics on the market.
Elizabeth Arden Cosmetics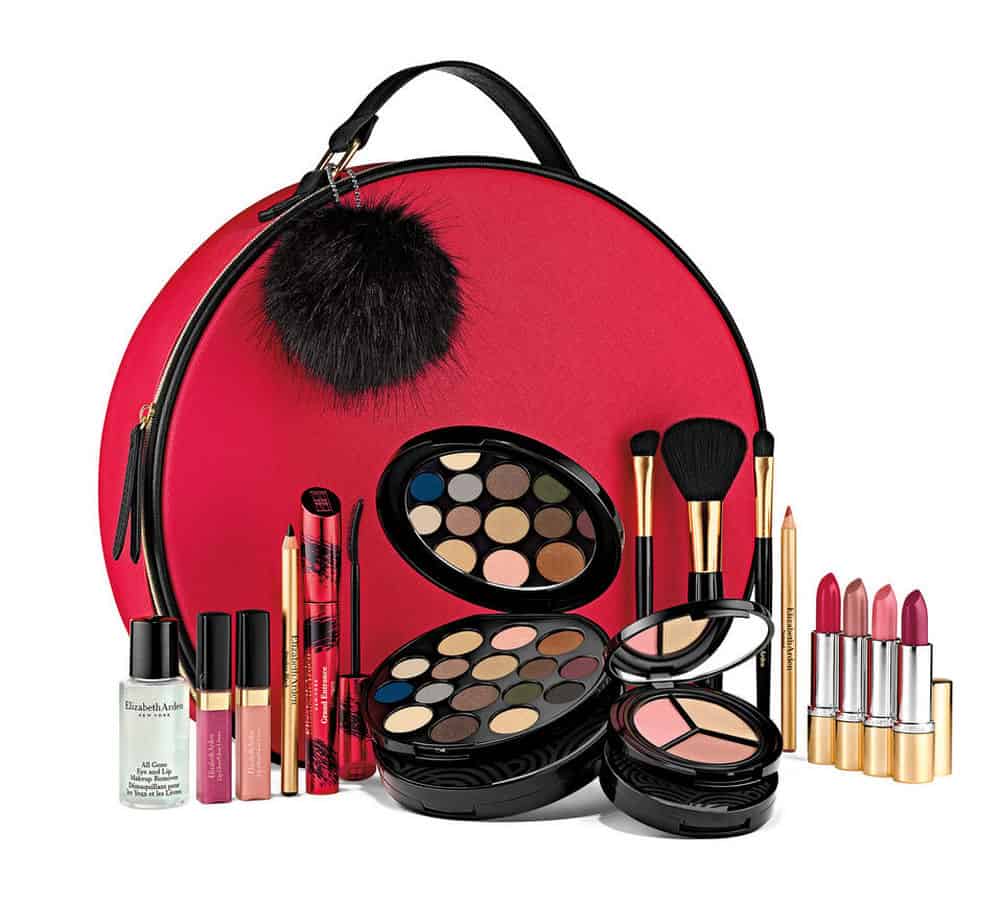 Image Source: elizabetharden.com
Beauty entrepreneur Elizabeth Arden founded Elizabeth Arden, Inc. in 1966. Elizabeth Arden, whose birth name was Florence Nightingale Graham, disrupted the beauty world forever in the early 20th century. During her lifetime, Elizabeth Arden was an icon, an ambassador for beauty who promoted product development along with nature to enhance natural beauty among women. Her motto "To be beautiful is every woman's birthright" lives on in their brand today.
Their makeup collection is one of the best in the world; however, they are also renowned for their skincare and anti-aging products. They have an impeccable reputation, just as their products, and they are suitable for all kinds of women. They offer weightless foundations, radiant lip glosses, and concealers that won't budge.
Shu Uemura Cosmetics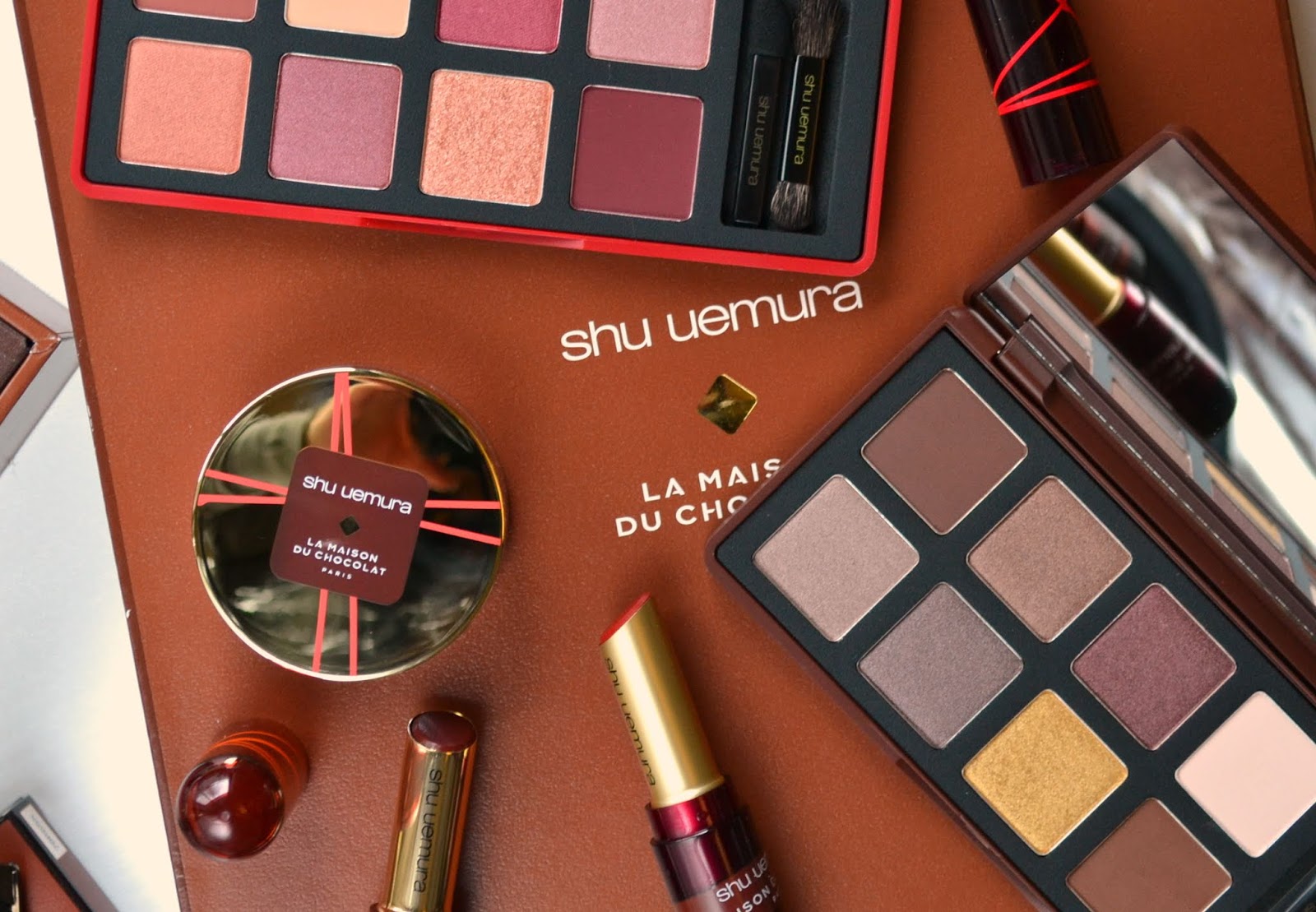 Image Source: shuuemura-usa.com
Established over 50 years ago by renowned Japanese makeup artist Shu Uemura, Shu Uemura has been a pioneer in beauty for decades. Every makeup user can become an artist with this brand's blend of nature, science, and art. No matter how inexperienced the artist is, they can still embrace their creativity. He is renowned for the high quality of his products.
Shiseido Cosmetics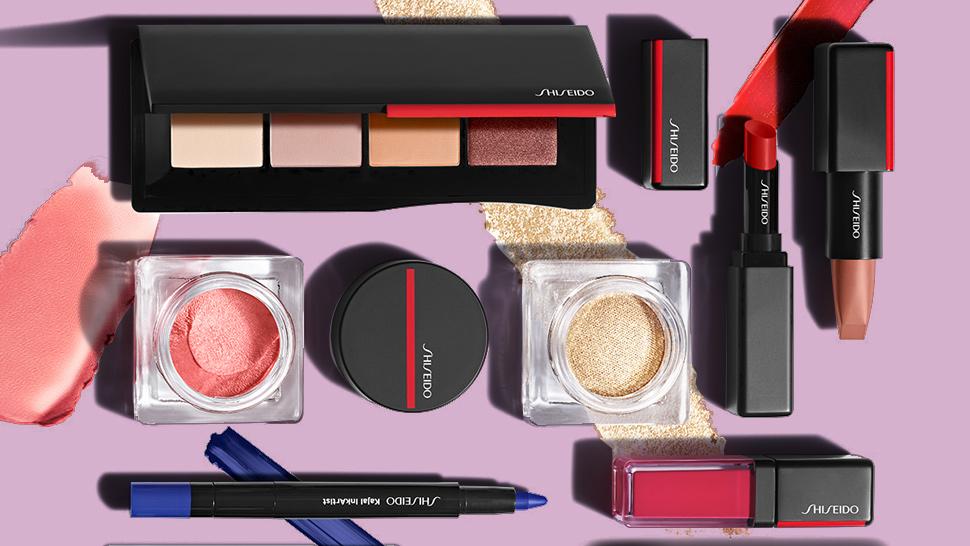 Image Source: shiseido.com
Japanese multinational cosmetic company Shiseido Company, Limited. Skin care, makeup, body care, hair care, and fragrances make up its product categories. A global leader in cosmetics, it has been in business for more than 100 years. A 140-year-old company, it celebrated its anniversary in 2012.
It is the fifth largest cosmetic company in the world and the largest cosmetic company in Japan. For more than 20 years, they have been producing high-quality makeup, hair products, and fragrances. Their innovative and cutting-edge products are another reason for their loyal customers.
Moisturizer, which has been named one of the best. With its "flawless face" concept, Laura Mercier Cosmetics aspires to offer quality, natural-looking makeup products for all skin types and tones. It became the official cosmetics brand of Project Runway All Stars Season 2 for its emphasis on naturalistic makeup and reputation for promoting natural makeup.
Revlon Cosmetics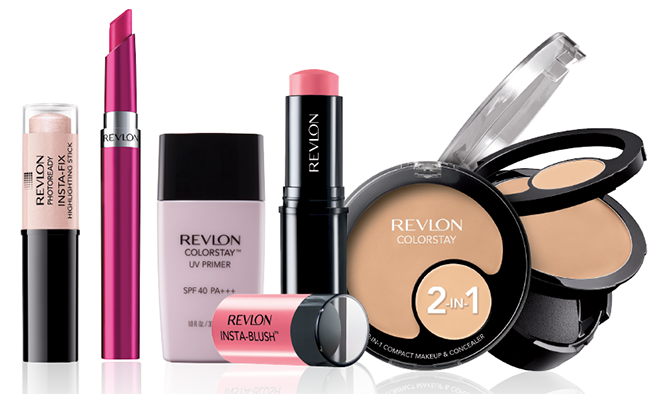 Image Source: revlon.com
Revlon was founded in New York City on March 1, 1932, during the Great Depression, by Jewish AmeriAt least one of their products has been owned by everyone at some point, whether it was mascara, nail polish, or lipstick.can brothers Charles Revson and Joseph Revson along with chemist Charles Lachman, who provided the "L" in the Revlon name.
Revlon has long been at the top of the cosmetics industry by providing quality at an affordable price. The company offers high-quality, stylish, and innovative products at reasonable prices. With products ranging from nail polish to nail polish, to experimenting with lipstick shades, we have all tried their products.
Glamour, excitement, innovation with high-quality products at affordable prices" are Revlon's core values, and this is exactly what you can expect from this brand. Whether you're trying to enhance your look or maintain your bank balance, the trendsetting cosmetics and beauty brand never disappoints. Hope you enjoyed this and learnt about the brands ranging from most expensive to affordable range.
By Rashmi Goel
You May Also Like