An everyday moisturizer cream (bubble hydrating moisturizer)that is made up of natural ingredients like hoya lacosuna and aloe leaf juice flower extract to intensely hydrate and restore important nutrients for normal to dry skin type, giving you a feeling of being fully nourished, protected, calm, and ready for everything and anything.
It contains Vitamin E. avocado oil, aloe leaf juice, blue light protection and Hoya Lucunosa Flower Extract. Once you will use bubble face moisturizer you will again and again ask for this only. Skin can be very tricky; every individual's skin is different and needs different type of skincare.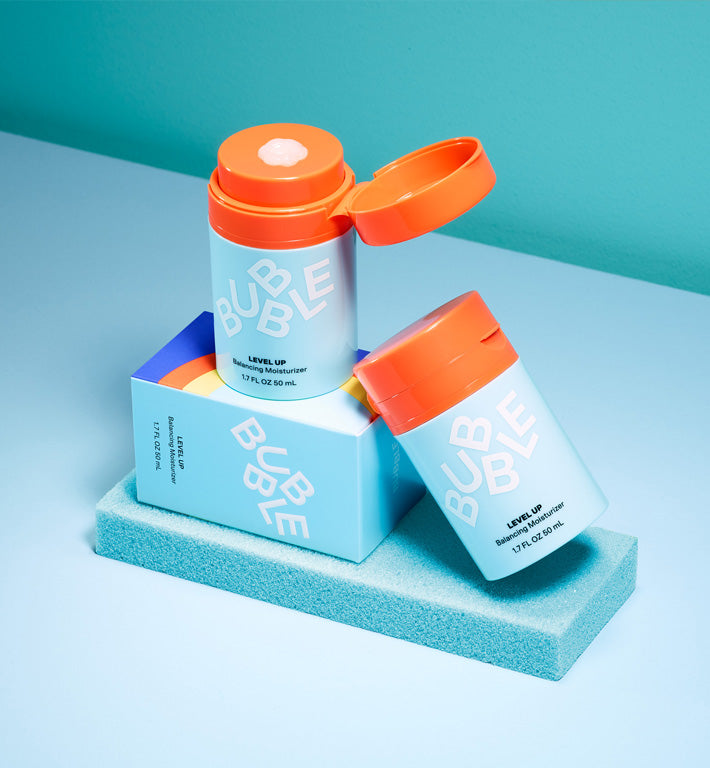 Image Source: google.com
The skincare industry has grown so much; there are numerous skincare brands today. Because people are very much into skincare and are spending thousands on buying skincare products. There are many skincare products which are budget friendly as well as there are some brands and companies which are on the luxury side and are very expensive for daily use. Nowadays, people are also opting for cruelty free and vegan free products as well.
People are very choosy with their skincare and makeup products, because skin is their best friend and the best thing one can show off with proud. People are ready to spend thousands, brands are making money out people because of their craze for skincare.
Day Time Routine:-
1: Cleanse, 2: Treat, 3: Moisturize ( 1-2 pumps are enough to apply on damp dried skin), 3: Then apply sunscreen
Night Time Routine:
1: Cleanse, 2: Treat, 3: Moisturize
What Is Bubble Moisturizer Used For?
Bubble slam dunk moisturizer is a re-generating daily gel moisturizer that gives you a combination of shine-free hydration, lightweight, leaving skin feeling hydrated, fresh and comfortable. It leaves your skin so smooth and happy, that you can feel the bounce in your skin after applying it. It balances the PH level of your skin and keeps it hydrating for a long period. It can be your everyday go to moisturize and on top of that it is very budget friendly.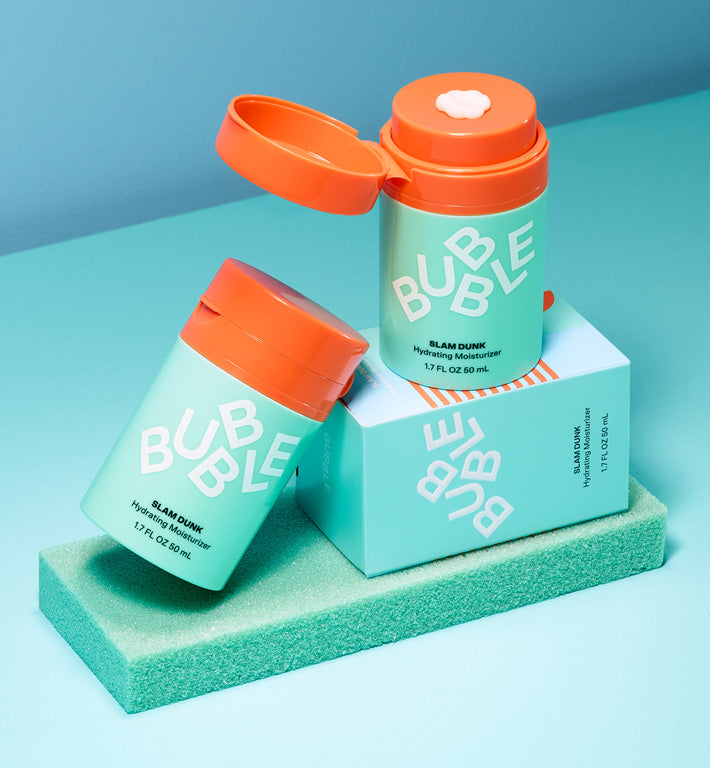 Image Source: google.com
This moisturizer is also available on amazon and as well as on helobubble.com, you can buy it from anywhere you want. It will also be available in your nearest drug stores as well in the USA. For people outside USA can order it online, they ship this cute moisturizer globally.
It is suitable for combination, Oily and normal skin types.
It contains PCA Zinc + niacinamide which helps in improving the radiance and texture of your face.
It contains Blue light Protection which has proteins and helps in repairing and protecting from the blue light damage.
It also contains yarrow extracts which helps the skin to maintain its moisture.
What Is in Bubble Hydrating Moisturizer?
Bubble slam dunk moisturizer is amongst one of the plant based facial moisturizer cream which includes Vitamin E. avocado oil, aloe leaf juice, blue light protection and Hoya Lucunosa Flower Extract. Once you will use bubble face moisturizer you will again and again ask for this only. The push bottle dispenser is a new concept an looks very cute and on top of that it attracts a lot of people. When you press the push bottle it comes out in a cute flower shape on the bottle's top.
It is also: Cruelty free, Vegan, Can be used by all skin types, Fragrance free, Dermatologically tested
Exploring the Benefits of Slam Dunk Moisturizer
After many weeks of experimenting on my skin with Bubble's Slam Dunk Moisturizer, I can say that with confidence that I was quite shocked with the results. My skin felt more hydrated, softer, and I actually appreciate the smoothing effects of the hoya lacosuna flower extract and aloe leaf juice. Moreover, it's worth pointing that I didn't have any noticeable improvements in terms of decreasing redness or protection against blue light damage, although results may vary person to person and skin to skin, of course.
I must say that in such price it works well for your skin. It is actually budget friendly as compared to other luxury brands, which just claims to be working on your skin and not giving any outcome after long usage. And leave you thinking with the fact that all the money you spent on buying that luxury product thinking it would do wonders to your skin were wasted. And also it left your skin damaged. When it comes to your skin you should be very careful about what you are going to use and for how long. Never use these treatments without your dermat's opinion and as prescribed.
Is Bubble Face Wash Good for Oily Skin?
Bubble facial wash was launched in the year 2020. It is a known as a Gen Z skincare brand that's been getting all the good reviews as of now. With a vision to make high quality skincare products, effective skincare easy to everyone, they believe in praising the imperfections and uniqueness of all skin types. Their products are very affordable and are designed for everyone. They are also very cute and easy to use.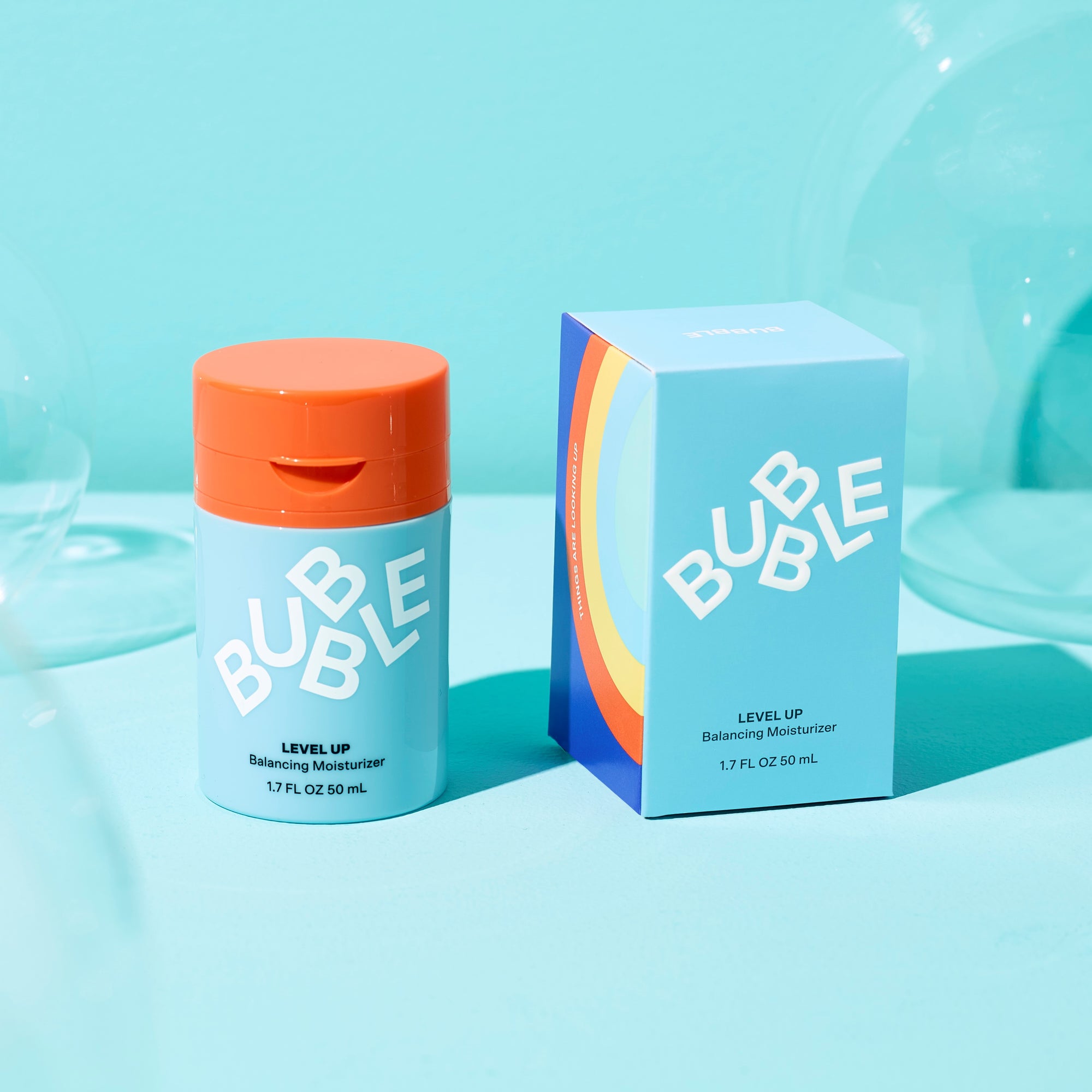 Image Source: google.com
The bubble facial wash is made with a type of formula which is suitable for all skin types whether be it oily skin, dry skin or combination skin. Any skin type can use it very easily without any stress or concern. This face wash is dermatologically tested also. This is marked as a Gen Z skincare brand, so, keeping the skincare and need of the genz's, each and every product is made. Be it bubble slam dunk moisturizer, bubble facial wash, bubble face moisturizer, bubble hydrating moisturizer. It launched its varieties in the moisturizers that also varies for every skin type. The bubble face wash works very well and very nicely with oily skin type and it doesn't cause you to breakout.
This skincare brand has left many people amazed and shocked! Because people have never thought that skincare can be this good with such budget friendly products.
By Ishita Jain