Short hair is a versatile and elegant choice for a lot of people, but it may be difficult to find inspiration for new hairstyles at times. Fortunately, there are several short hair tutorials reachable online that might help you in changing up your style.
A pixie cut tutorial is a popular form of short hair instruction. Pixie haircuts are a stylish and edgy aesthetic that can be tailored to various facial shapes and hair types. Stick around to find out a simple tutorial you can try out with ease.
The bob cut method is another famous short hairstyle. Bobs are available in a variety of lengths and styles, ranging from a conventional chin-length bob to a more layered and textured look. Bobs are coming back to fashion in 2023, with a variety of styles, lengths, and colors already seen on many celebrities.
Short hair tutorials can also be beneficial to individuals who are growing their hair out. Many instructions provide advice on how to style hair during the uncomfortable in-between periods, such as making use of hair accessories or braiding techniques.
Whether you want a daring new haircut or some new styling ideas for existing short hair, there are plenty of videos to assist you achieve your desired appearance. So why not give one a shot and see where your trip with short hair leads you?
Image Source: Google.com
Make a Statement with These Short Hairstyle Tutorials
Intending to make a splash? Take a look at this short hairstyle tutorial:
Wolf cut tutorial short hair
The wolf cut is a fashionable short hairstyle that has a shaggy and layered look. Begin by sectioning off the top of your hair and trimming it out of the way to obtain this style. Cut the back and sides of your hair to the length you want, leaving it longer in some spots and shorter in others to get the shaggy look. Then, add structure and volume to the hair using thinning shears. Chop and layer the top of your hair, leaving some parts longer than others to provide dimension. To give definition and hold to your new wolf cut style, use a texturizing spray or wax.
Related Story : Best Products for Men's Hair 2023
For a wolf cut tutorial short hair is a must. Short hair helps highlight the raggedy texture and helps it really shine through. So it's a perfect choice for those who are bored of their simple short hair.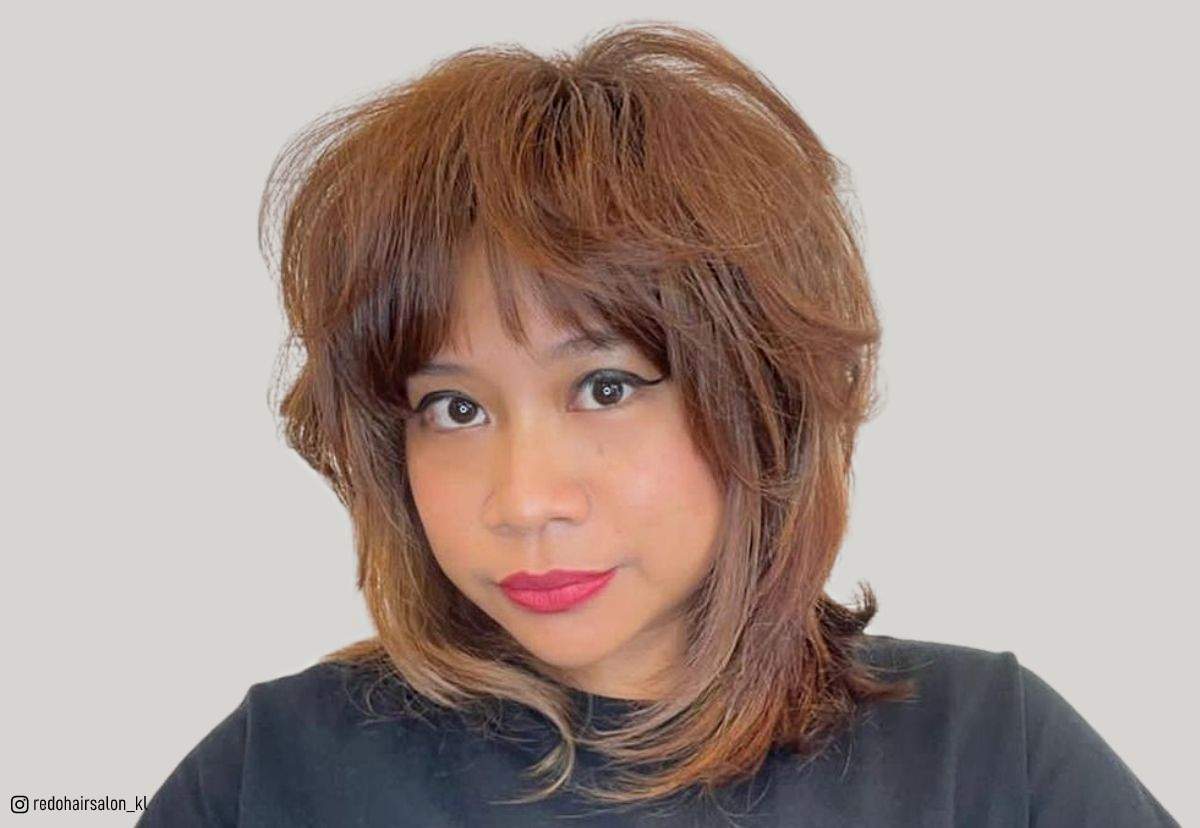 Image Source: google.com
How Do I Make Short Hair Look Good?
Beginning from a hairdo that we discussed, here is a very short pixie haircut tutorial to think about:
Begin by sectioning off the top of your hair and trimming it out of the way to get a very short pixie haircut. Shave the back and sides of your head using clippers, leaving a tiny amount of length on top. Then, using scissors, cut the hair on top of your head to the desired length, which is usually one to two inches. To add texture and grip to the hair, use a styling product such as wax or pomade. Use your fingers to tousle and shape your hair to add volume and structure. Voila! You have a very short pixie haircut tutorial.
Not everyone has a straight hair texture, but do not worry, we got you curly hair girlies too! Take a quick look at this short curly hair tutorial:
A great short curly hair tutorial is for a messy curly bob. To achieve this look, start by washing and conditioning your hair with products designed for curly hair. Apply a curl-enhancing product to damp hair and let it to dry naturally or with a blow dryer. Once your hair is dry, use a curling iron to add more defined curls to the ends. Use your fingers to separate the curls and create a messy, tousled look. Finish with a light hairspray to hold the style in place. Voila! You now have a fashionable and easy-to-wear messy curly bob.
Top Short Hairstyle Tutorials for Beginners
If you have just cut your hair and are new to the game? Consider the following hair tutorials for short hair to begin:
The low ponytail: To get this look, draw your hair back into a low ponytail, secure it with an elastic band, and wrap a little portion of hair around the band to hide it. For individuals with short hair, it's a simple and stylish alternative.
The half-up style: This style involves pulling the top half of your hair back into a small bun or ponytail, leaving the bottom half down. It's an excellent method for adding volume to your hair while keeping it out of your face.
The braided crown: To achieve this look, make two little braids on either side of your head and pin them up to form a crown. It's a lovely and feminine look that's ideal for special events.
The sleek side part: For a sleek and elegant look, create a deep side part and straighten your hair with a flat iron. It's an excellent choice for those with short hair who want to seem polished and professional.
The twisted updo: This style involves twisting small sections of hair and pinning them up to create a messy and textured updo. It's a great option for folks with short hair who wish to get a boho-inspired style.
These are hair tutorials for short hair that even those who have limited experience and pieces of equipment can easily recreate.
More Story : HOW TO GET A HIGH BUN WITH SHORT HAIR!!
So, what are you waiting for? Try a chic short hairstyle tutorial today!
Image Source: google.com
Written by - Ananya Majumdar