There are products that you will always need to update your makeup bag with: mascara, lipstick, deodorant, shampoo-but these arent exactly the most exciting things to buy. There are many self-care products for women that can be useful.
Facial Razors that make your brows so much nice: Etereauty Eyebrow Razor 6 Pack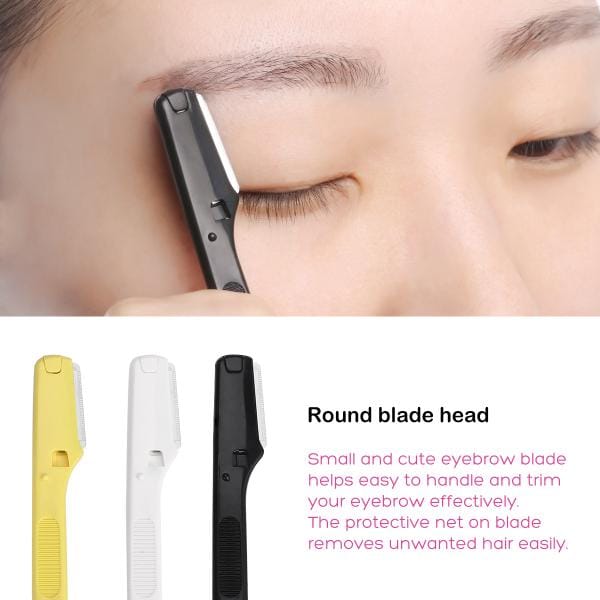 Image source: joom.com
These thin little razors are angled so you can easily shape your brows. They also act as facial dermaplaners. This means they act as exfoliators to the outermost layer of your skin. This means makeup will go smoother. It will be even. The edges are so good that you dont need to worry about nicks and cuts.
A Foot Peel that removes callouses and exfoliates dead skin:
Cosmety Fresh Peach Foot Peel Mask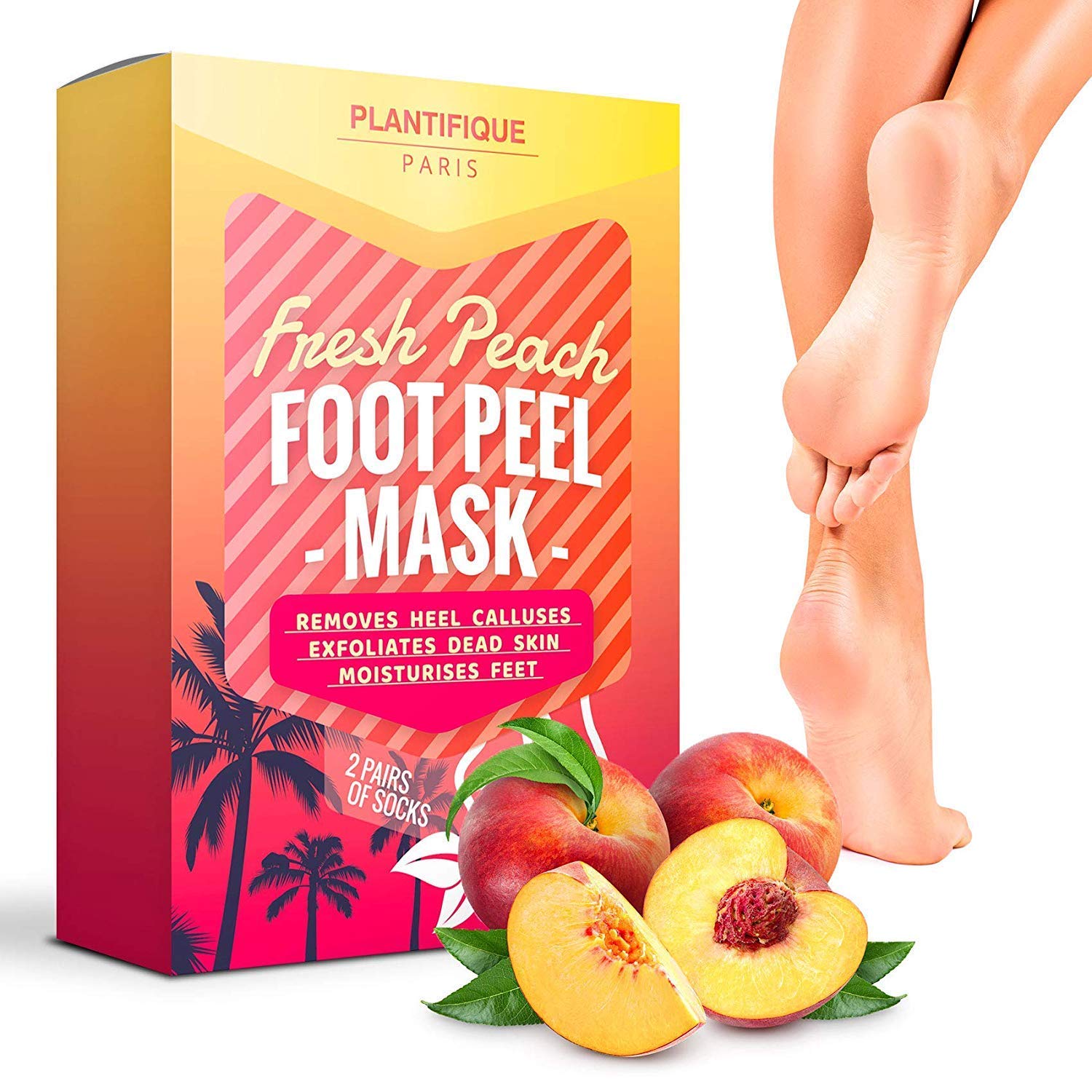 Image source: ezshopex.com
If you have dry feet, cracked heels, or callouses, you can go for this foot peeling mask. After a few days of application, you will find that dead skin sheds off and the result is smooth baby-soft feet.
This painless hair remover is gentle for your face
Lilizhou Womens Facial Hair Remover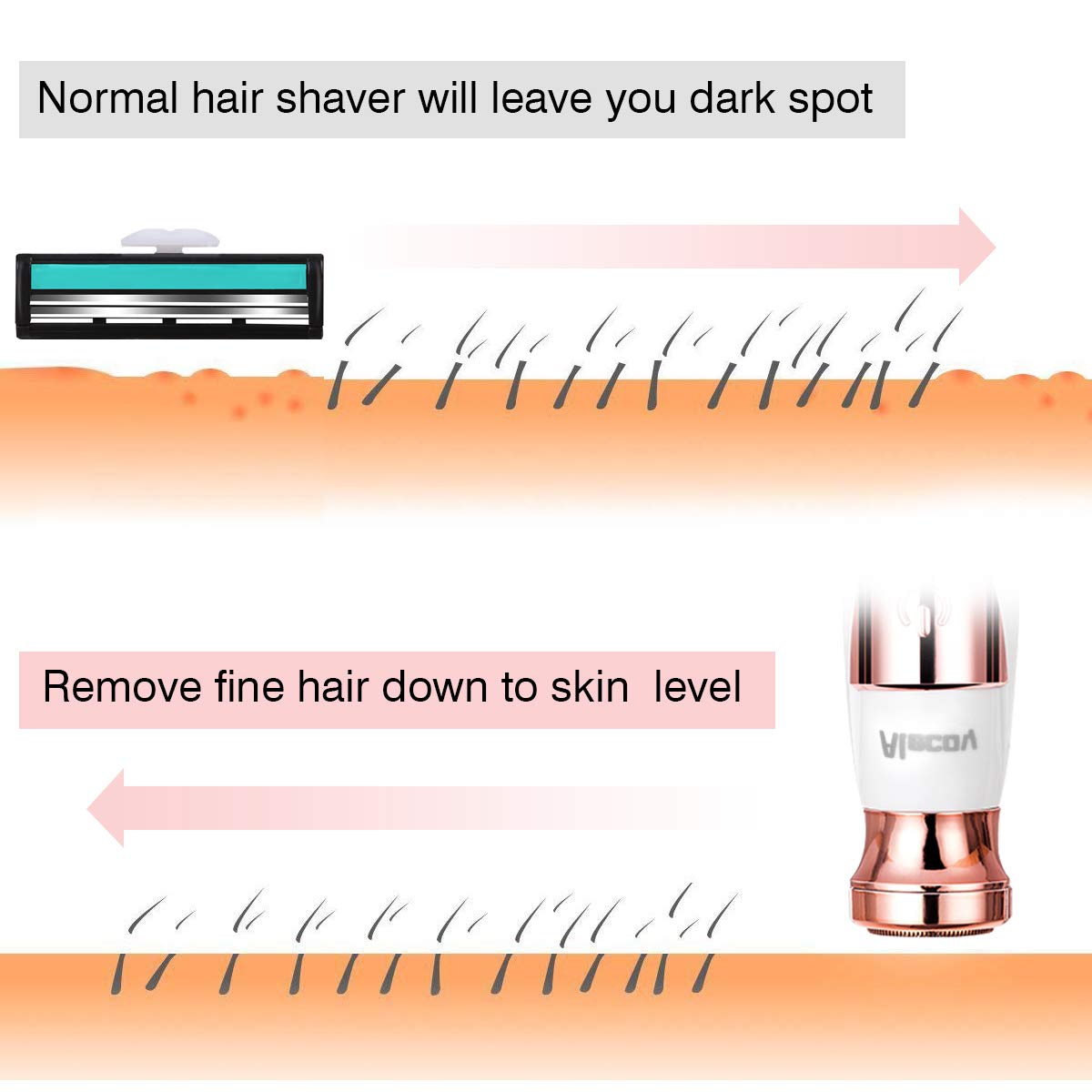 Image source: pricepulse.com
To painlessly remove unwanted facial hair, you can go for this item from Lilizhou. It gently gets rid of the hair on the face without redness or irritation.
An Exfoliating Gel for baby-soft skin
Boscia exfoliating peel gel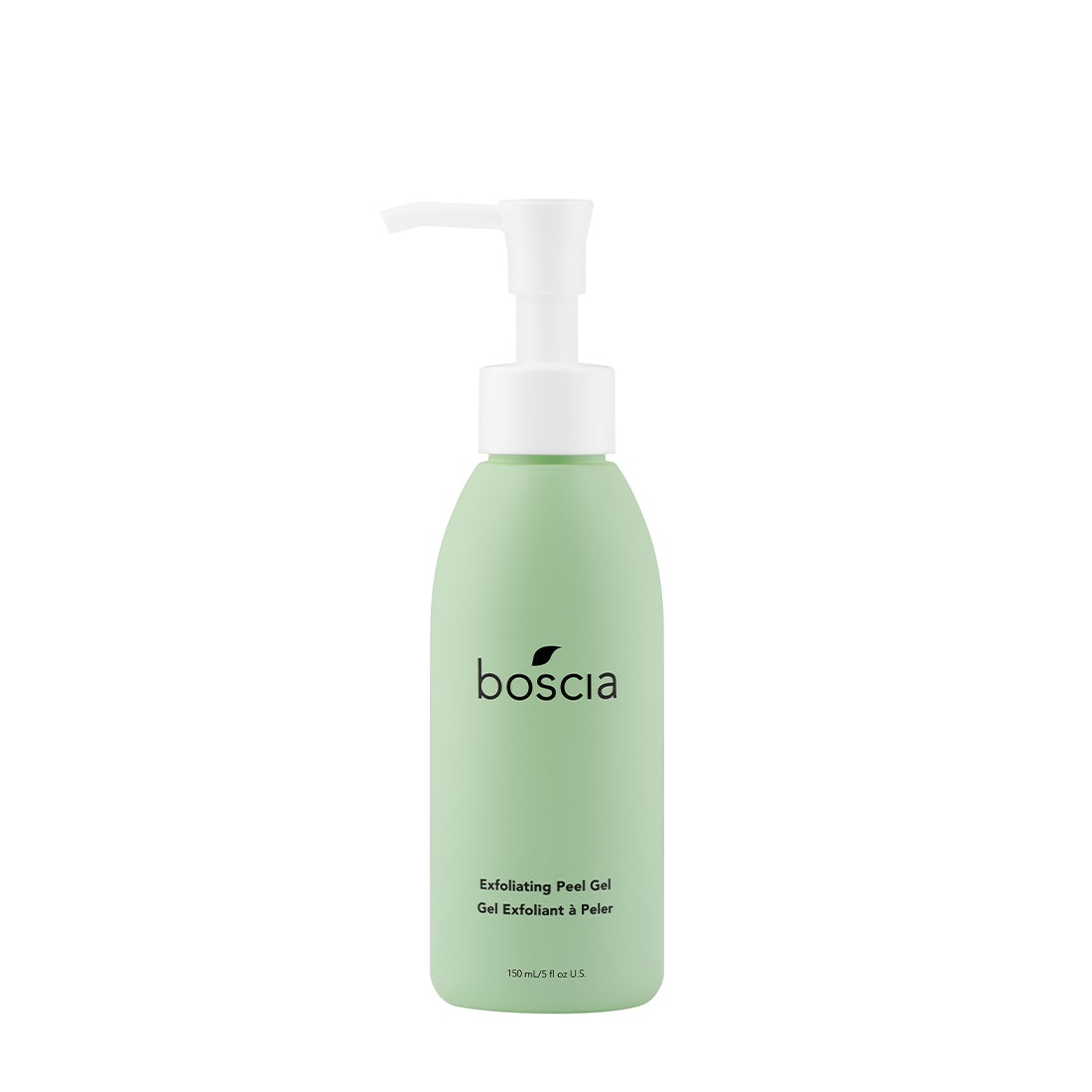 Image source: boscia.com
This exfoliating peeling gel is a great item to gently exfoliate the skin. It uses fruit-based AHAs to penetrate the skin. It removes dirt and other impurities in the process. The result is a smooth, glowing complexion thats perfectly ready for makeup application.
This Shampooing Brush massages your head and exfoliates your scalp
FReatech Scalp Massage Brush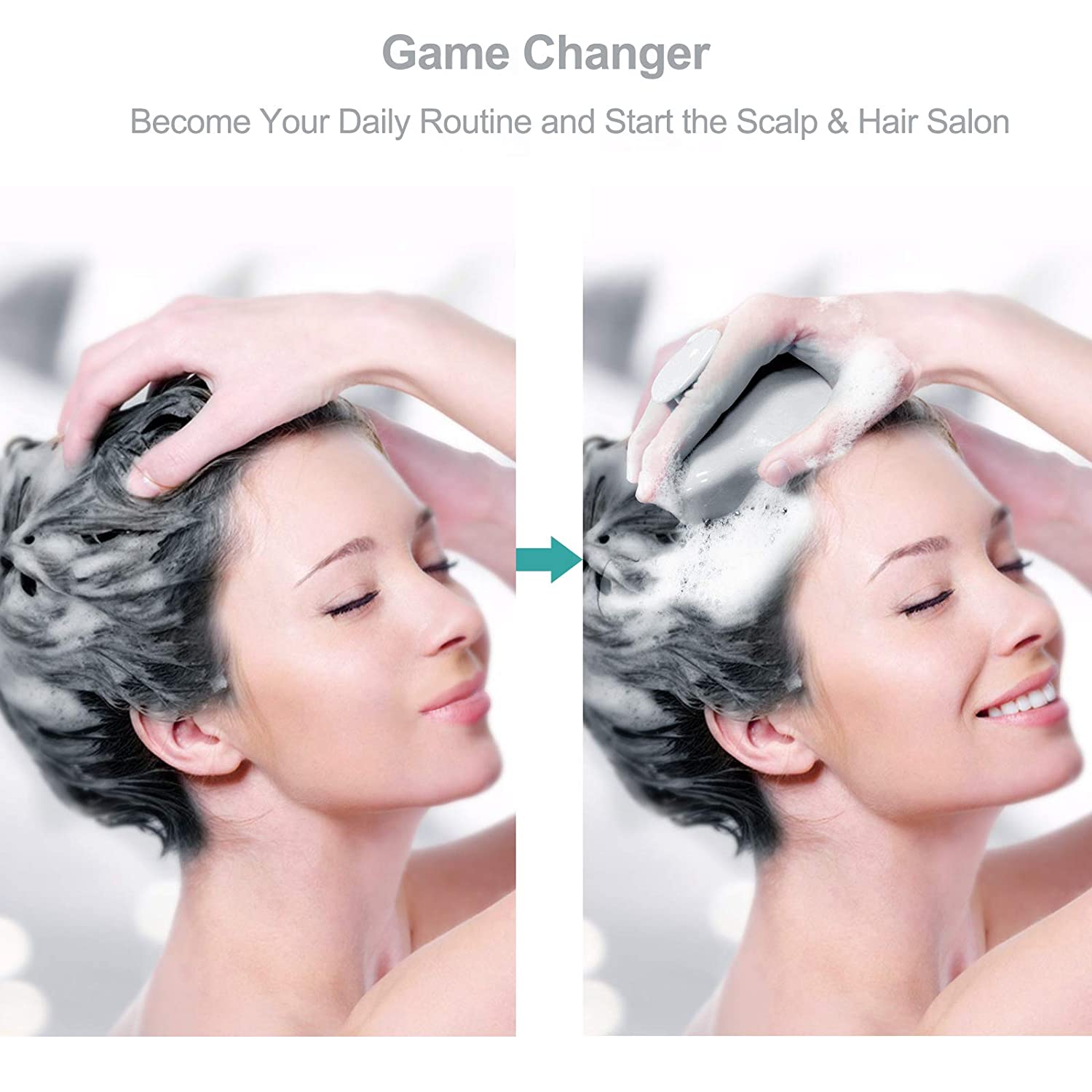 Image source: ubuy.uz
A healthy scalp is a key to healthy hair. This scalp massaging brush is the key to a healthy scalp. It exfoliates the skin to remove dandruff and buildup. The best part is that it produces a massaging sensation that feels amazing on the head. It becomes even more special when paired with your favorite shampoo.
A Vitamin C Scrub for your entire body
Asutra Scrub the day away exfoliating body scrub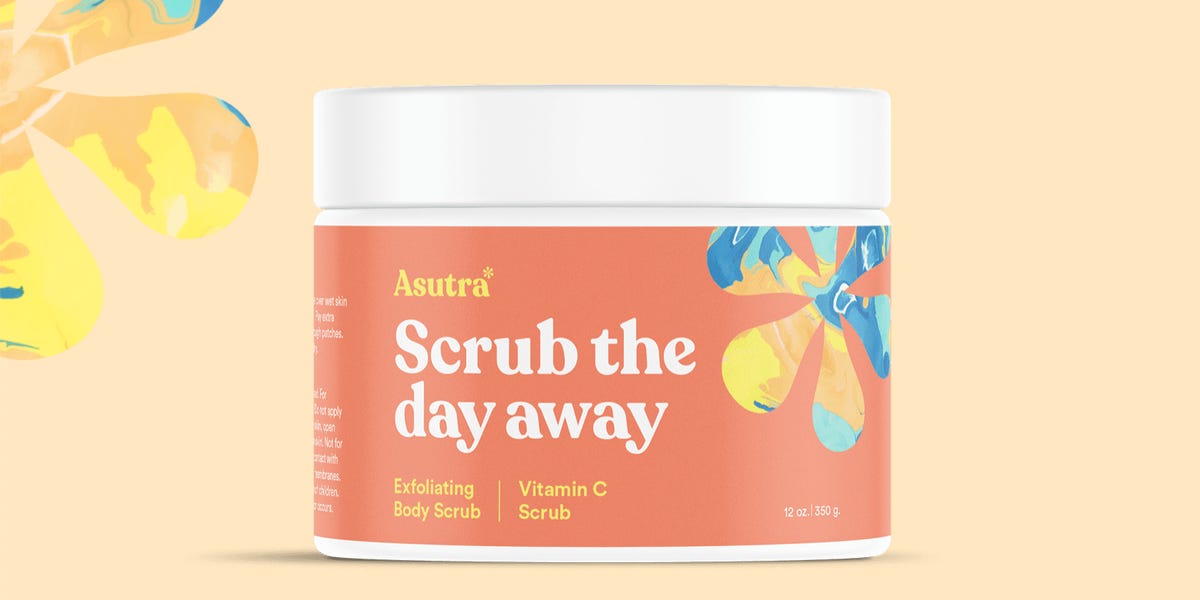 Image source: insider.com
To get smooth skin, go for this body scrub from Asutra. It contains 20 healing minerals from sea salt. It also contains aloe vera, argan oil, jojoba oil, and sweet almond oil. The result is smooth, polished skin from shoulder to toes.
Vitamin C serum that helps fight hyperpigmentation: Mad Hippie Vitamin C serum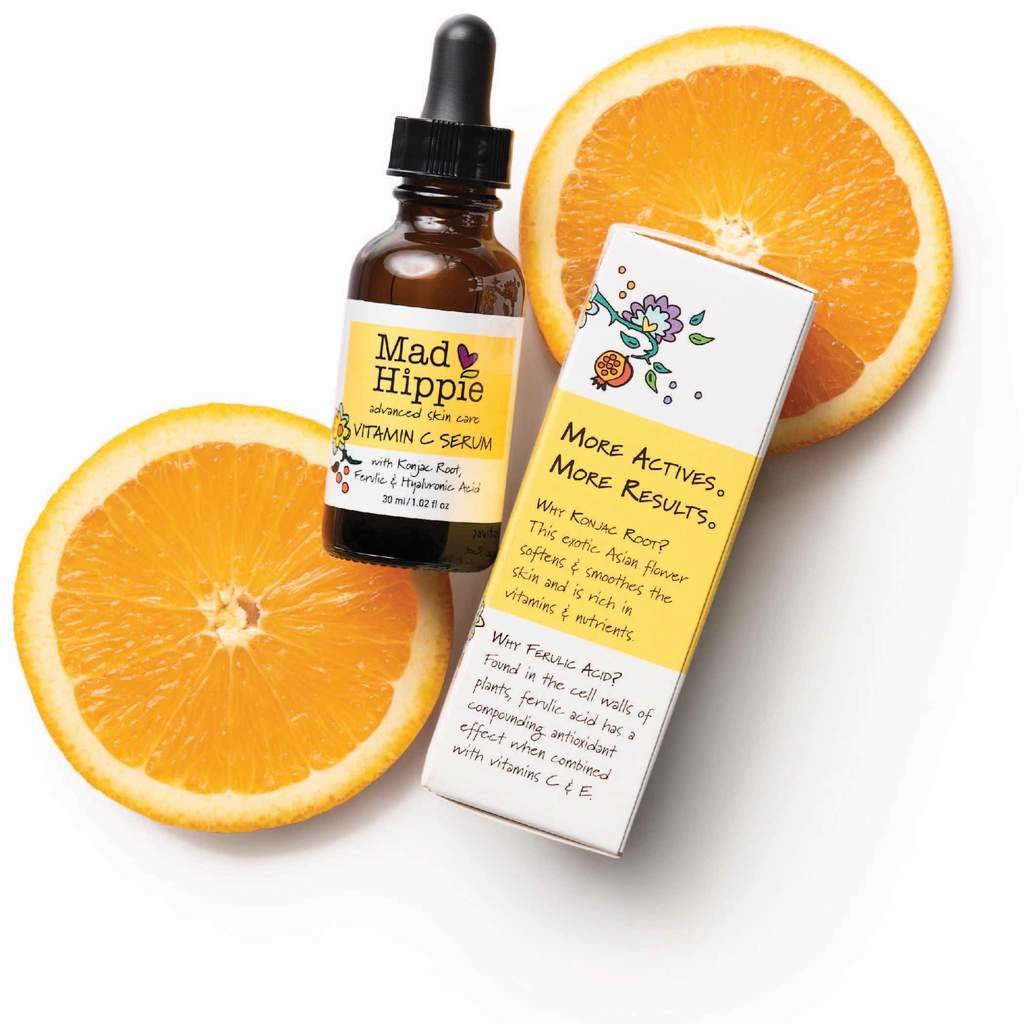 Image source: amazon.in
It is a Vitamin C serum that helps to reduce scars and dark spots with regular use. Paired with ferulic and hyaluronic acids, it helps tone and brighten the skin. The result is a glowing complexion. This product is popular because its vegan, all-natural, and much less expensive than other Vitamin C serums available in the market.
A Pink Clay Mask that detoxifies and brightens the skin
Sand and Sky Australian Pink Clay Porefining Face Mask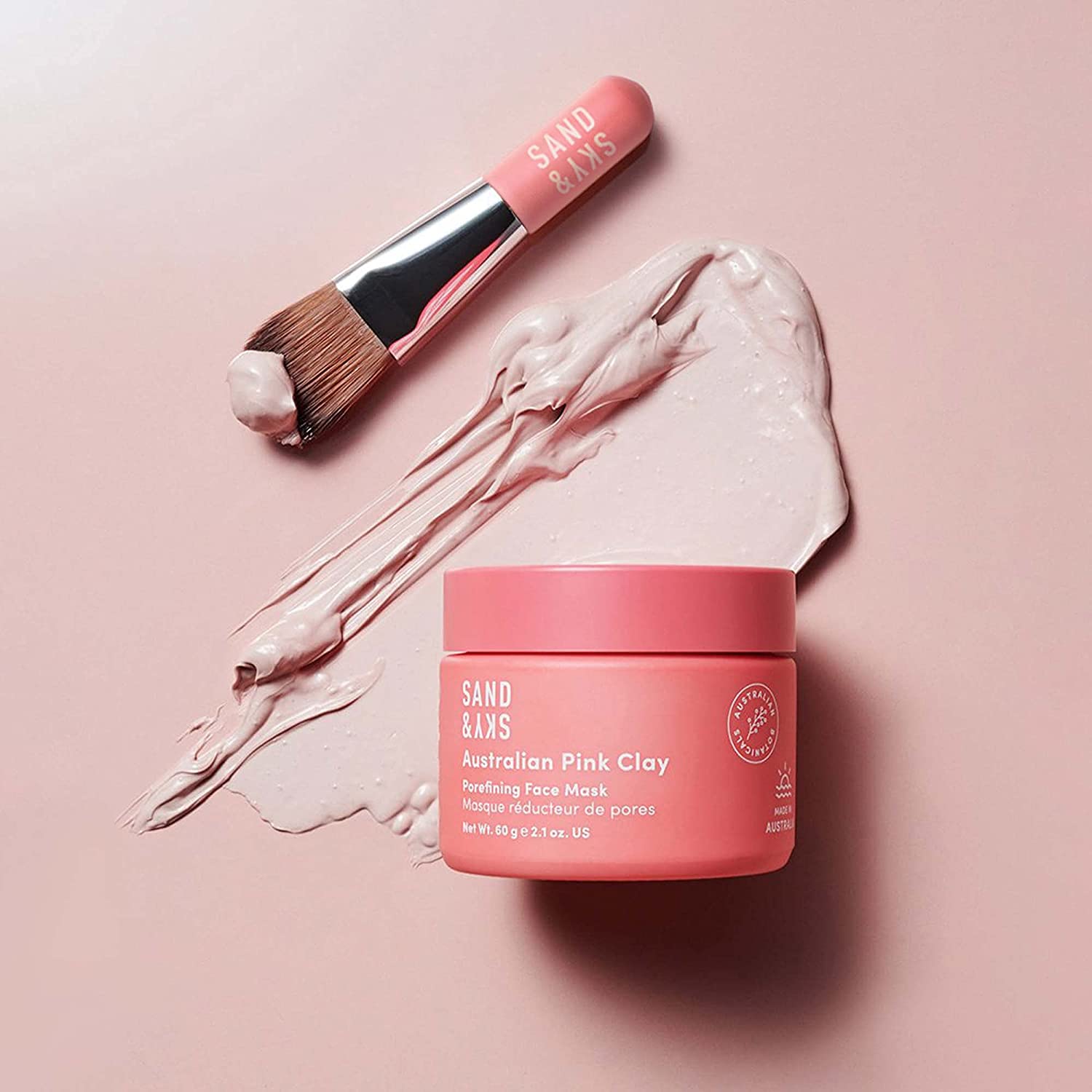 Image source: amazon.in
Sand & Skys Australian Pink Clay Porefining Face Mask has two components: pink clay to detox, and Kakadu plum to brighten your skin. The product is gentle to use on sensitive skin. It comes with a handy brush for an easier, and cleaner application.
This Makeup Eraser corrects smudge and other mistakes
The Original Makeup Eraser
Image source: ulta.com
This Original Makeup Eraser removes makeup with just water- even waterproof mascara. Its washable too. It is helpful.
Grace and Stella Anti-Wrinkle Energizing Eye Masks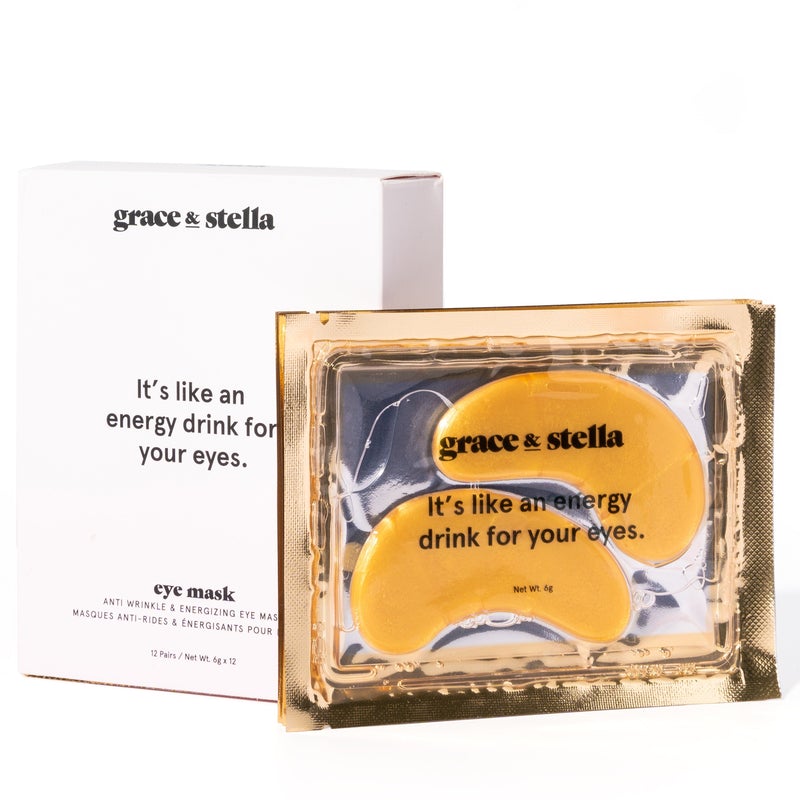 Image source: graceandstella.com
These eye masks from Grace and Stella are like an energy drink or, put in other words, an espresso shot for your under-eyes. The advantages of using this product are that it reduces puffiness, fades dark circles, and hydrates skin. It is because of the collagen, rose oil, hyaluronic acid in the formula. For an extra-refreshing sensation, keep it in the fridge.
A Brush-On Sunblock for people who hate sticky lotions
Colorscience Sunforgettable Mineral SPF 50 Sunscreen Brush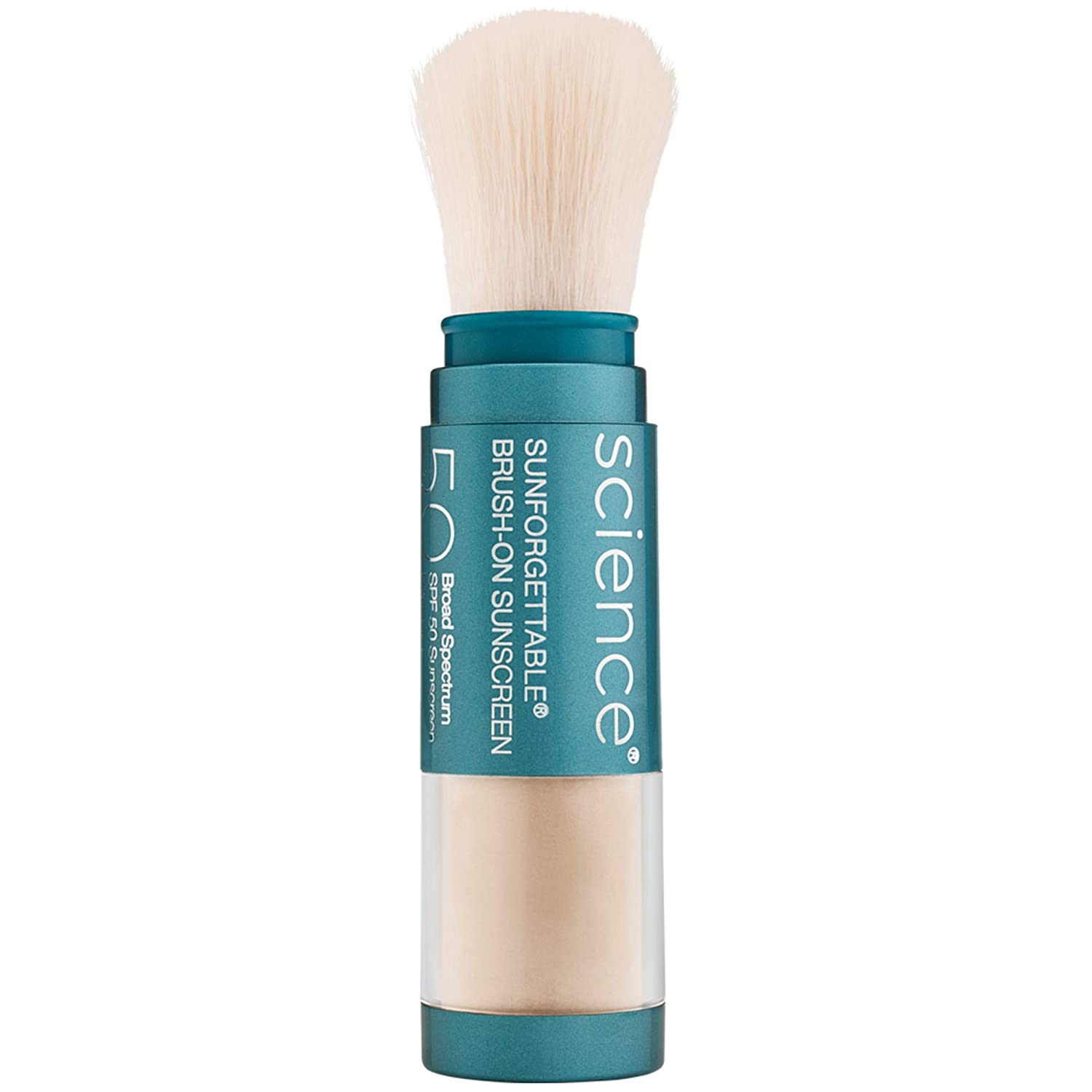 Image source: amazon.in
The Colorsciences Sunforgettable Mineral SPF 50 Sunscreen Brush is the perfect product for you if you hate thick creams and sticky lotions. It has a high SPF of 50. This is helpful because you will be protected in the glaring sun. It comes in a powder formula. It also helps reduce oiliness and soak up excess oil. It is a no-liquid solution and this quality makes it genius for travel.
Gillette Venus Hair Removal Regimen Kit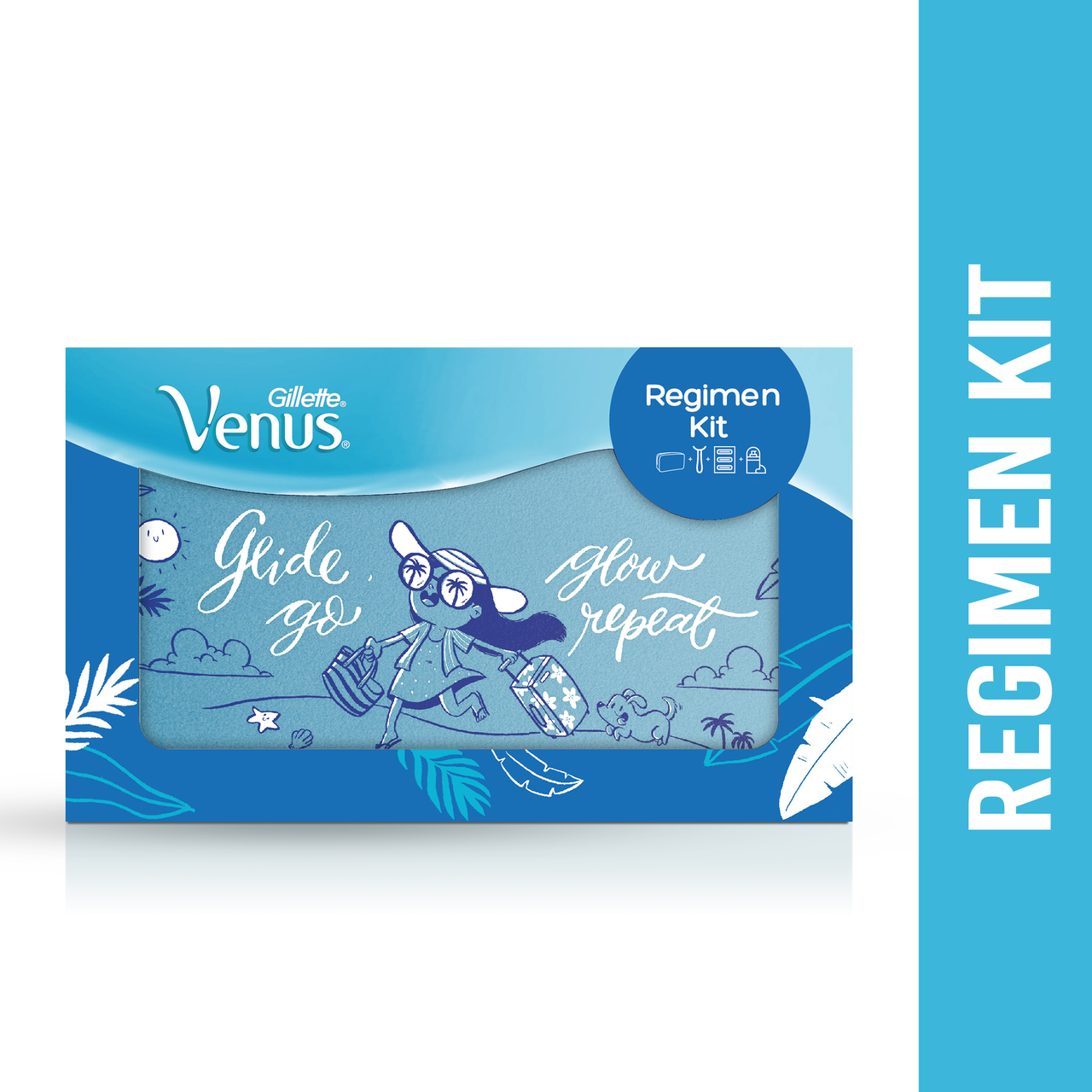 Image source: pgshop.in
This kit contains everything you would need for smooth hair-free arms and legs. It contains soothing aloe vera strips, 3 razor head refills, and finishing gel.
GilletteVenus Snap Hair Remover Razor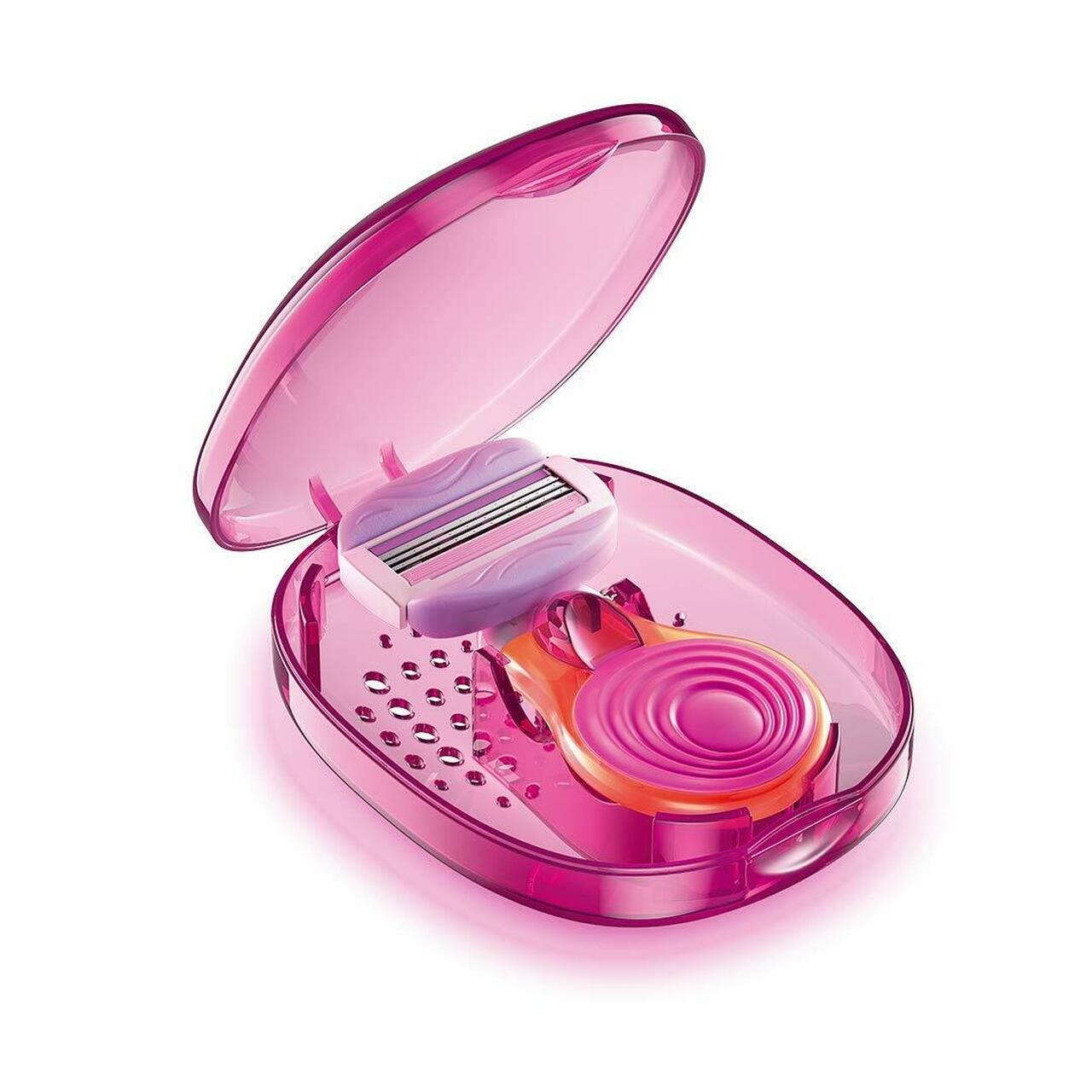 Image source: pgshop.com
This is the ideal product when you are in a hurry and don't have time for hair removal. It is pocket-sized. It has a great grip. In the kit, there is a soap gel bar also that's enriched with avocado oil and body butter that make for a smooth glide every time you use it.
Sirona Blink and Glow Face Razors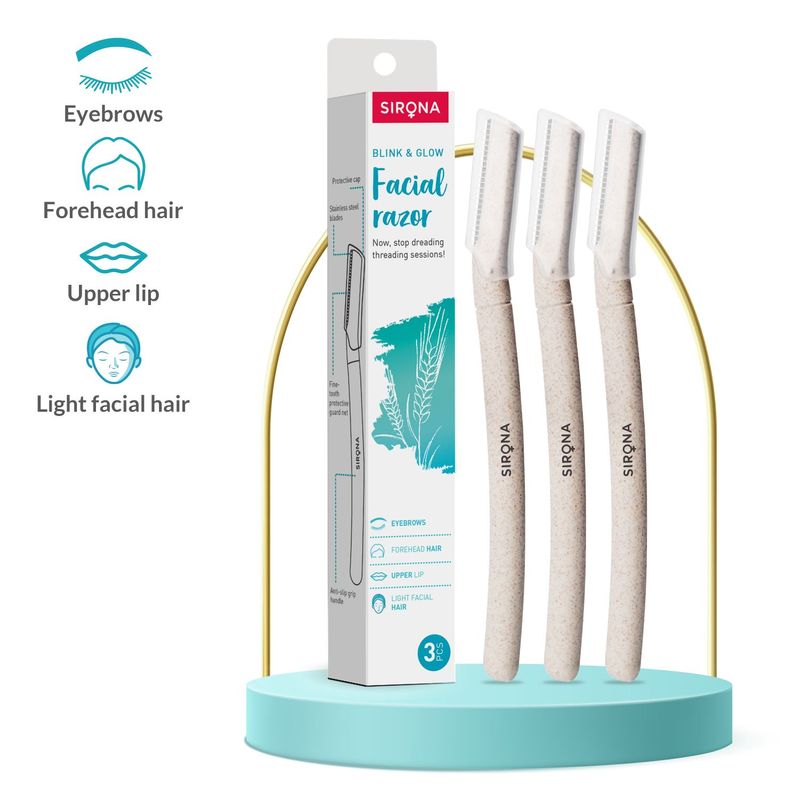 Image source: nykaa.com
This product not only shaves peach fuzz and facial hair but also helps remove dead skin cells from its surface. This process is called dermaplaning. The result is a smooth, bright, and glowing face.
Bare Body Essentials Tri-Sol Post Hair Removal Solution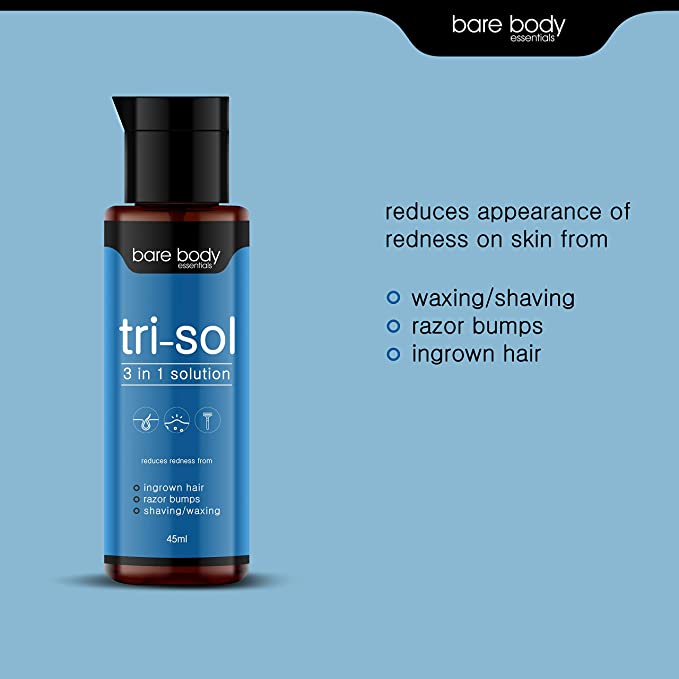 Image source: amazon.in
This is the first of its kind. It is a solution to all post-hair removal problems like rashes, ingrown hair, redness, itchiness, and cuts. It is suited for all types of skin. Applying a thin layer of this solution can heal and soothe the skin after it undergoes the harsh process of hair removal. It is also non-sticky.
Philips Touch-Up Trimmer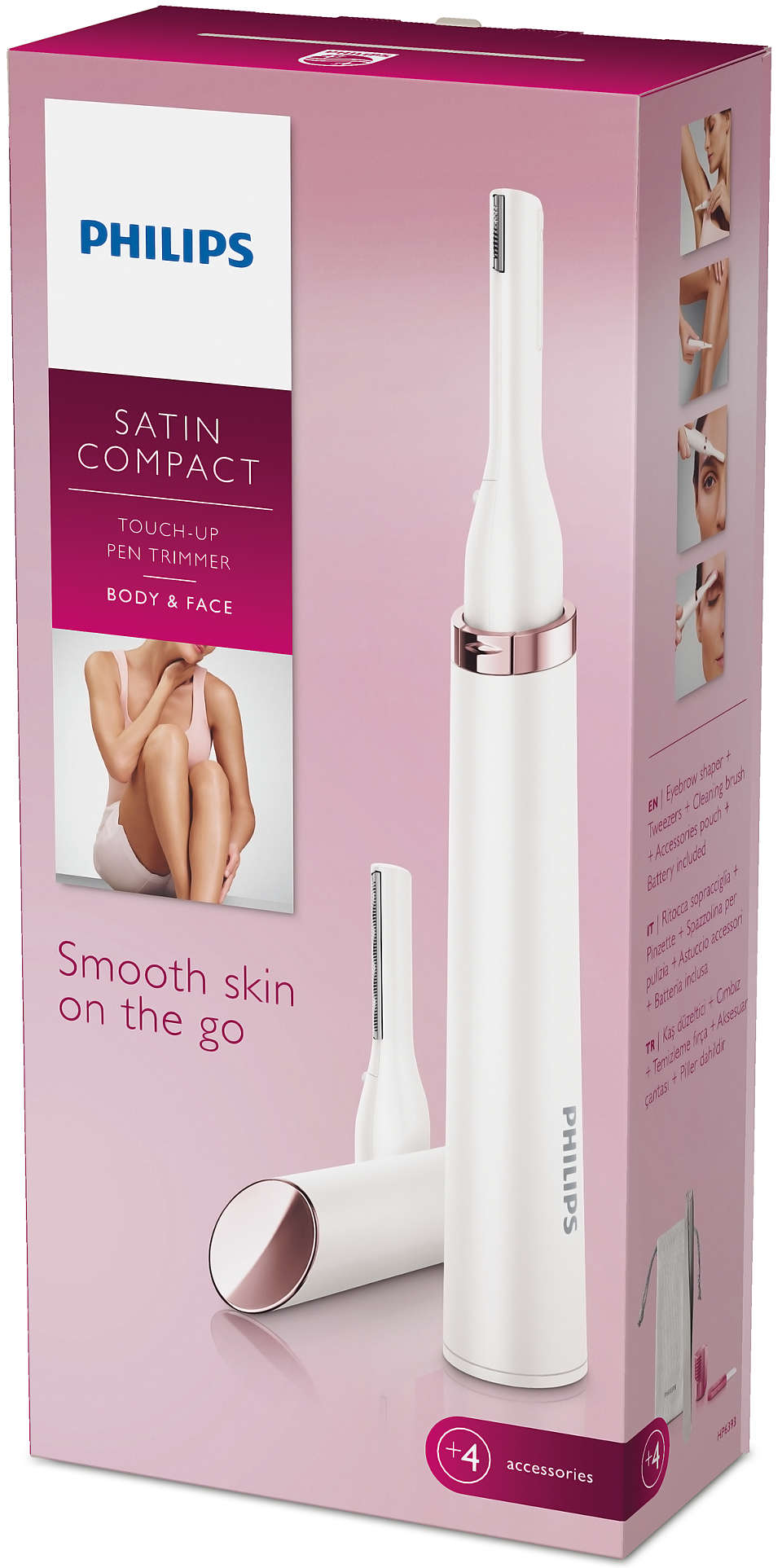 Image source: Philips.co.in
This is the ideal product if plucking and uprooting hair from your face is not easy for you. This trimmer is battery-powered. It has a fine tip and effective blades that ensure precision when grooming your eyebrows and facial hair at home.
Must-Have Hair Care Products for Women
When it comes to hair care, a good clarifying shampoo is essential for anyone who uses heavy styling products quite often. Using this type of hair care product once a week is important to get rid of buildup. It also helps to restore softness. A wide-tooth comb is essential too because it helps in getting out knots after the shower. It is less damaging than a brush on wet hair, which is particularly prone to damage.
These hair care products should be on the shelves of every woman:
Shampoo for deep cleansing
Light detangler" for everyday
Conditioner for a monthly deep conditioning
Headbands or clips to keep hair away from the face while washing
Brushes, combs, and other styling products
Styling products for after blow-drying, like wax, paste, or hairspray
Must-Have Skin Care Products for Women
Moisturizer with an SPF of at least 15
Eye makeup remover
Exfoliator that removes dead skin cells and leaves the skin smoother, softer, and brighter.
Mask (A mud pack mask that tightens skin and softens lines, a clay mask that gives deep cleaning, and a honey mask that moisturizes dry skin)
Eye gel
Razor and shave gel
Body oil
Body wash and sponge
Deodorant
Sunscreen
Eye cream is essential for skincare The skin around the eyes is very delicate and thin, and this leads to showing up of aging. Ideally, you should start using an eye cream in your 20s. You should choose one with antioxidants (such as Vitamin C) to boost collagen production. You should also choose one with soothing ingredients to reduce puffiness. Sunscreen is the most important step in the daily skincare routine. Sun exposure can cause both short-term and long-term damage. This includes dark spots, wrinkles, and skin cancer.
Must-Have Products in the cosmetics bag:
Under-eye concealer
Foundation
Pressed powder
Blush/bronzer
Eyeshadow
Eyeliner
Eyebrow pencil
Mascara
Eyelash curler
Lipstick
Lip gloss
Lip liner
Conclusion
Grooming is essential for women because it gives them self-confidence. Every woman needs her self-confidence to step out into the world firmly and do her best each day. Grooming gives you high self-esteem. It influences your appearance. It also makes you all the more presentable. Grooming not helps you mentally but also helps in establishing a unique personality. Grooming is nothing but taking care of your skin, hair, and body. It helps you stay more positive. It makes you feel good. All you need to do is establish a skincare routine. Grooming not only means that you need to take care of your skin but it also encompasses leisure/recreation opportunities, sleep, and exercise. It also means whether or not you are having good mental health and development. Grooming is a means of managing self-image. Grooming is the secret of sheer elegance. It is the secret of success. So women should take care of themselves and practice grooming. The best advantage of grooming is that it gives you confidence and raises your self-esteem.
By Bhawna