By Bhawna
Travel bags are very essential when it comes to traveling, whether it is a short trip or a long trip. It consists of the things that a person requires during the trip. Obviously, luggage is an important part of any kind of trip. One can select one to match the travel requirements.
Away


Image source: awaytravel.com
The best thing about this bag is that it is available in trendy colors. The wheels are easy to maneuver. There is a 100-day trial period. It was founded in New York in 2015. Away, despite its relative newness has come up as a big bag brand in the international bag arena. There are two reasons for its success, the first being its direct-to-consumer sales approach, and the second its simplicity: the brand essentially sells one main product- a stylish bag that comes in many colors and four sizes.
The sizes range vary from the Carry-On to the Large. Each one is made from lightweight polycarbonate. Away also makes a carry-on for kids, a bag with a nylon front pocket. And various accessories including a backpack and garment bag.
This brand actively supports Peace Direct, a charity that helps build peace in global conflict areas.
Samsonite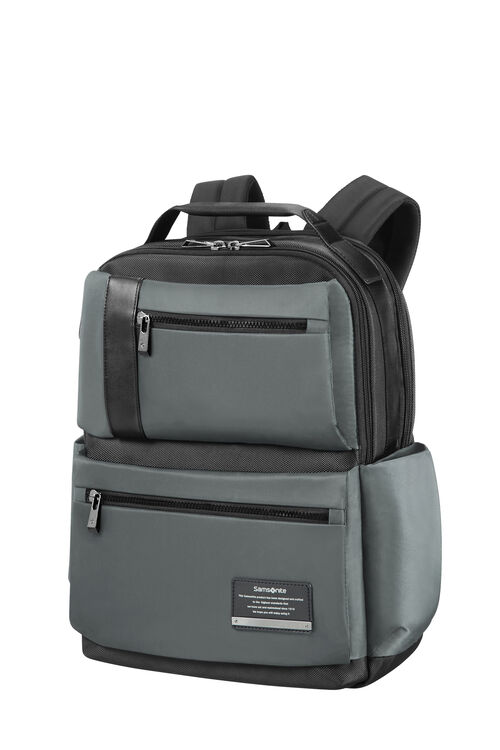 Image source: ubuy.co.in
The best thing about this is that it offers different options. It is expandable. It is affordable. It was founded in Denver in 1910 and has been at the forefront of the industry. It is durable. It is stylish too. It allows you to save money without compromising quality. It has both softshell and hardshell suitcases. It has a full range of sizes, colors, and styles. Most of their carry-on and checked bags have four spinner wheels for easy maneuverability. Matching travel sets are also available. It is over 100 years old. The brand has new technology in it. This includes built-in USB charger pockets in their carry-on cases. Softshell Suitcases are treated with SamGuard to protect them from oil, dirt, and water, keeping them new for longer. The brand also has backpacks, duffels, and laptop bags.
Eagle Creek


Image source: eaglecreek.com
It has a lifetime warranty- the best thing about it. The brand uses eco-friendly materials. It also offers travel accessories. It makes bags, especially for adventure and expedition-style trips. It specializes in duffels and backpacks. It has longevity also. It promises to repair or replace if they fail at any point during their lifetime, no matter what the cause is.
Backpacks are a particular highlight of this brand. There are interesting features in it like padded laptop sleeves and a book-style opening system.
Eagle Creek also sells two or four-wheeled suitcases in a range of colors and sizes. The best thing is that you will feel peace of mind after knowing that the company makes every effort to protect the planet also. Its fabrics are covered with a water-resistant covering. This coating is made from recycled landfill plastic.
AmazonBasics
The Clownfish Unisex Crocodile Leatherette
The Clownfish Unisex Crocodile Leatherette 34 LTR Soft Sided Travel Duffle Bag
PREMIUM MATERIAL: This stylish laptop briefcase is made of high quality water resistant Vegan Leather. For the inner lining, we use soft feel premium quality polyester fabric. The metal fittings used are sturdy and durable.Comes with 1 main compartment and 6 pockets for mouse,cards and stationery. An adjustable shoulder strap and padded handles for comfort and mobility.


Image source: amazon.in
It is affordable. It has fast shipping for prime members. It has hardshells that are scratch-resistant. In the market, there are very expensive brands, but with this brand, you can reduce costs by opting for a no-frills option. It was originally launched in 2009. The brand sells all kinds of everyday necessities at easy prices. These are achieved by keeping designs simple. There is no fancy packaging. The quality is better than most people can think of. There are many options in terms of style, size, and color. You can decide whether you want hardshell or softshell bags.
Tumi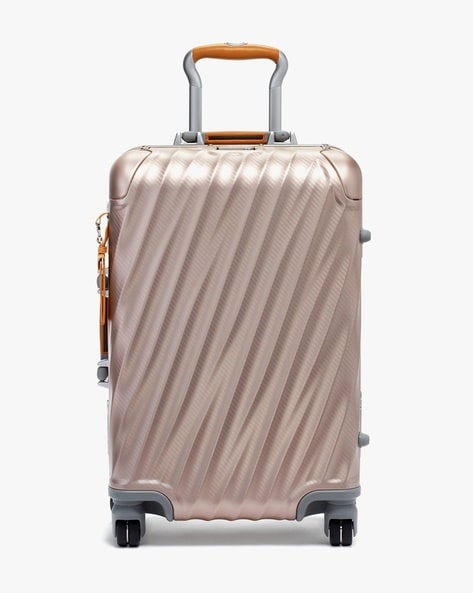 Image source: tumi.com
It has complimentary tracing systems for lost bags. It has a durable exterior. But it is quite expensive. This brand began in 1975. Charlie Clifford is the founder of the bag. He sold leather bags imported from South America. Now it has become synonymous with high-flying fashion. Although the brand sells a few leather suitcases, most of its range is now crafted from polycarbonate alloy or softshell ballistic nylon. All options are high-quality and long-lasting. All the bags are put to 30 unique tests before being put on the market. These tests include abrasion resistance, colorfastness, and zipper pull strength.
Tumi is also known for its innovations. The brand's outstanding customer service includes complimentary monogramming and immediate in-store attention to minor repairs. You may also use the Tumi Tracer system to locate your luggage if it gets lost.
TravelPro


Image source: amazon.in
It has easy to maneuver wheels. It has fold-out garment bags. It is expandable. But the limitation is that it has basic designs. The founder of the bag is Bob Plath. He was the Northwest Airlines pilot. He recognized first-hand the wear and tear caused by traditional two-wheeled suitcases. By this, he meant both on the case itself and on the traveler pulling it. Strong enough to find a solution, he invented the four-wheeled spinner suitcase and named it The Original Rollaboard. Since then, TravelPro has made its mark as the brand of choice for pilots and aircrew. It is the best for business travel. It is long-lasting and highly functional. There are certain tests done on the bags.

Delsey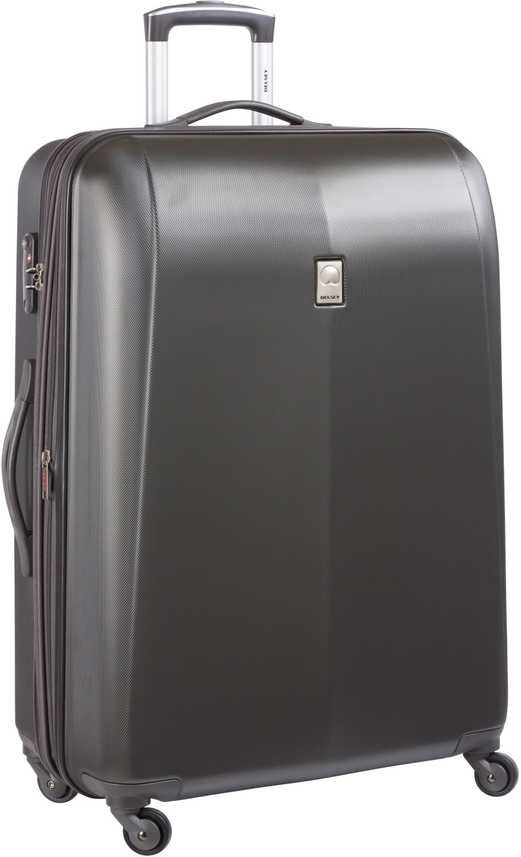 Image source: delsey.com
It is stylish. It has patnted security features. It has good interior organization. But the bad thing is that the outer shell can show wear. It is a French brand. It was founded in 1946. In 1970, they came up with their first hardshell luggage. Since then, they have been adding a touch of Parisian style to people's journeys. It originally sold leather camera cases. The brand specializes in hardshell luggage. However, there are a few softshell options too. It pairs sleek lines with classic colors. Delsey is well-known for its innovation. The bags are fashionable.
Conclusion
A travel bag should be spacious. It should be stylish. It should be able to carry loads of weight. It should be durable. It should be not that expensive. So, these are the qualities that a travel bag should possess.