Well, here we are at a brand new year that is 2022. So, celebrities on New Year Eve 2021, came up with fashionable attires. For a celebrity, any holiday can bring red carpet-like fashion, and New Year's Eve is no exception. Celebrities rang in 2022 everywhere from glittering parties to stylish evenings at home. For New Year's Eve 2021, glittery clothes were on the top. There were cocktail-style and long evening dresses also. And the dresses were decorated with crystals and shimmering material. Shimmering details were the highlight. The high-shine theme was endorsed by celebrities. Many of the celebrity outfits were like a tribute to 2021's defining style and fashion trends. After a normal Christmas, full of lights and glitter and family and LED lights- the celebs rang in a normal New Year. Those who weren't working did. The homebound celebrities were the real story. They clicked photos and phot-dumped. Celebrities from Hollywood took to social media and wished their fans on New Year's Eve. Everyone had the hope that 2022 kick off on a better note as 2021 ended on a bitter note because of the sharp rise in covid cases. This year, Hollywood's biggest stars celebrated New Year Eve by looking back on the ups and downs that happened in 2021 and getting dressed up for the party with family and friends.
Kourtney Kardashian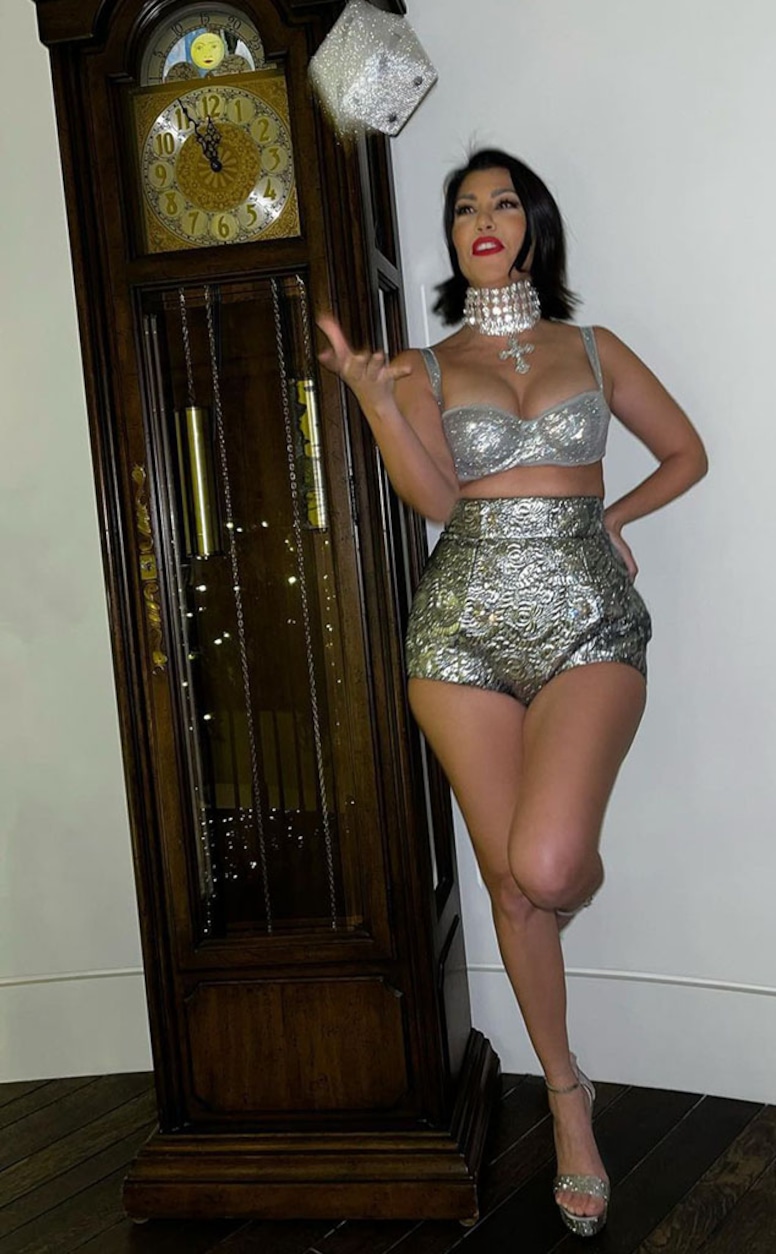 Image source: eonline.com
On New Year Eve, Kourtney Kardashian wore a silver brocade top and shorts ensemble with a bright handbag which had a resemblance to dice and a choker necklace with a cross pendant.
Alessandra Ambrosio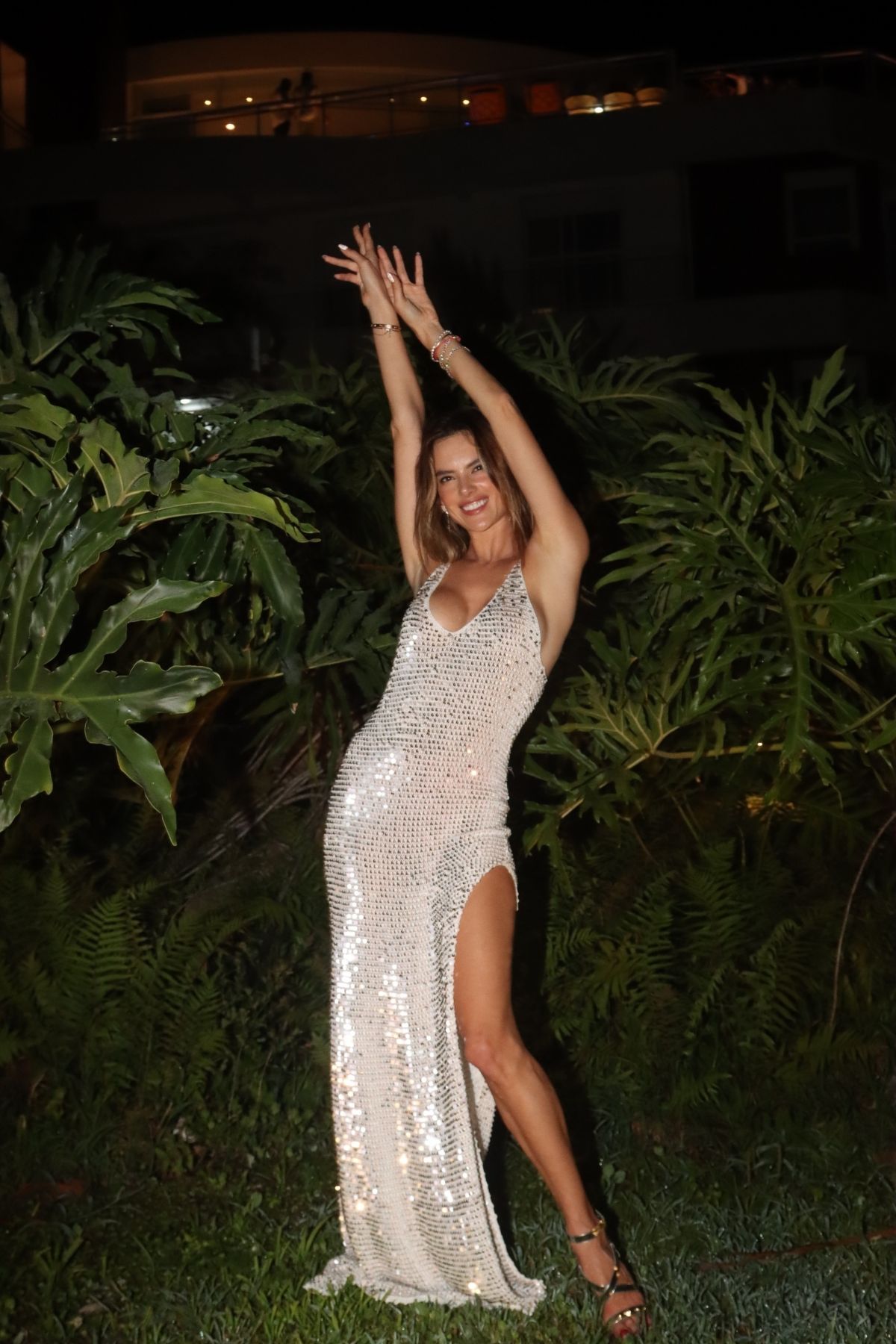 Image source: hawtcelebs.com
Alessandra Ambrosio wore a sequined maxi dress from Retrofetes Holiday 2022 Collection.
Mariah Carey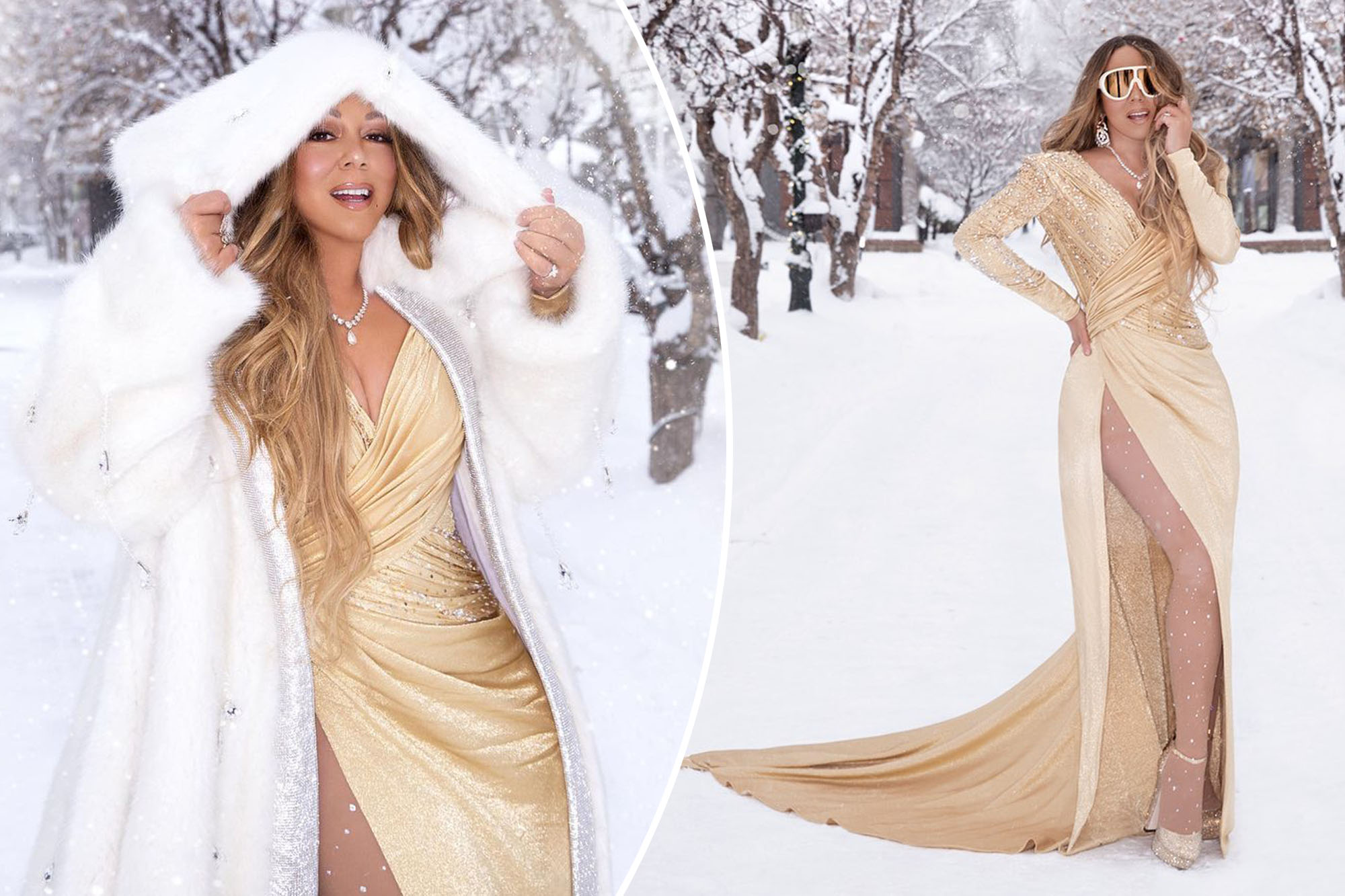 Image source: pagesix.com
Mariah Carey wore a pastel yellow dress. It was adorned with crystals.
Dua Lipa
Image source: worldlandmagazine.com
Posing with a background of a warm evening in St. Barta, she wore a Bottega Veneta mini dress. This paid tribute to Duas unmatched power of pulling off any silhouette. It had feather-like fringing surrounding a shortened hemline and simple bustier. She also carried a 6-inch high pair of Scarlet DAccori platform heels. This look of Dua Lipa took her to new heights.
Chiara Ferragni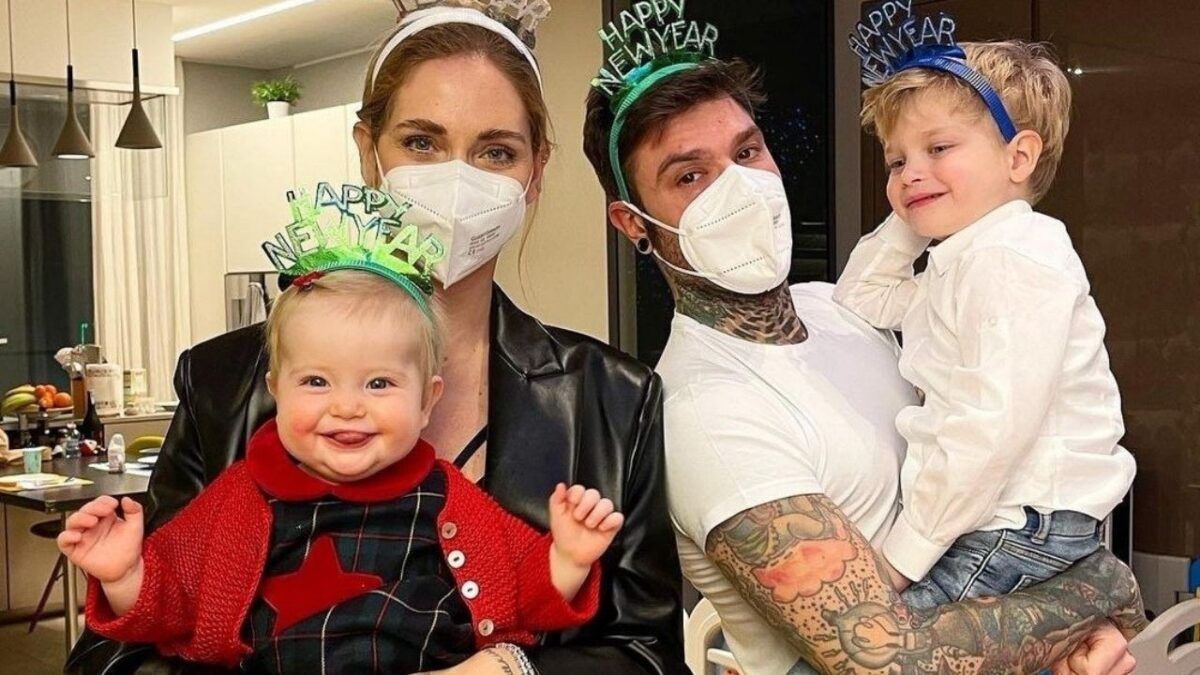 Image source: italy24.com
This was a different New Year for Chiara than usual. Fedez and Chiara Ferragni are both covid-positive and because of this, they celebrated New Year Eve in their Milan apartment with their masks, together with their children Leone and Vittoria. It was a simple but still special evening.
Kendall Jenner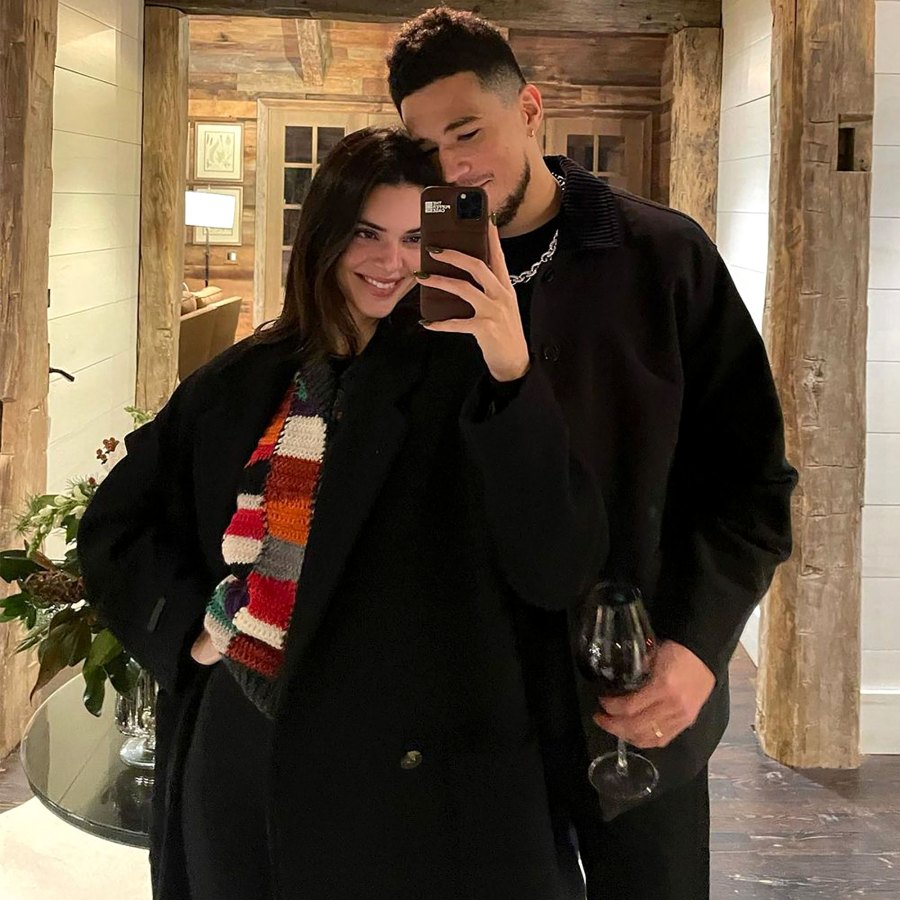 Image source: eonline.com
Kendall Jenner wore a crocheted sweater vest. She celebrated New Year Eve with her boyfriend Devin Booker. There were fireplaces and a cozy atmosphere.
Jessica Elba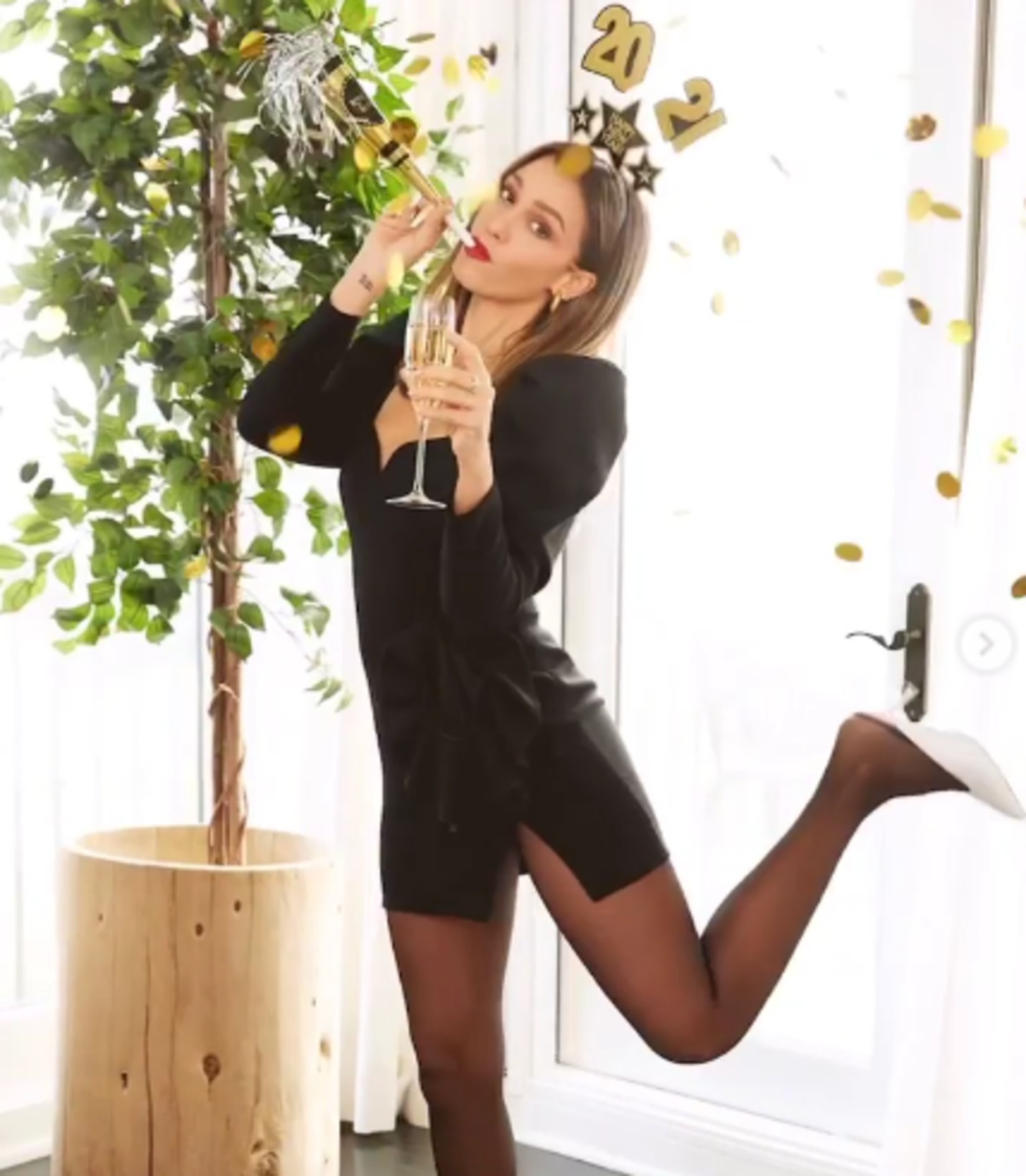 Image source: oltnews.com
Alba started her night with a face mask. Then she changed into a sleek black cocktail dress that featured a one-shoulder illusion.
Elsa Hosk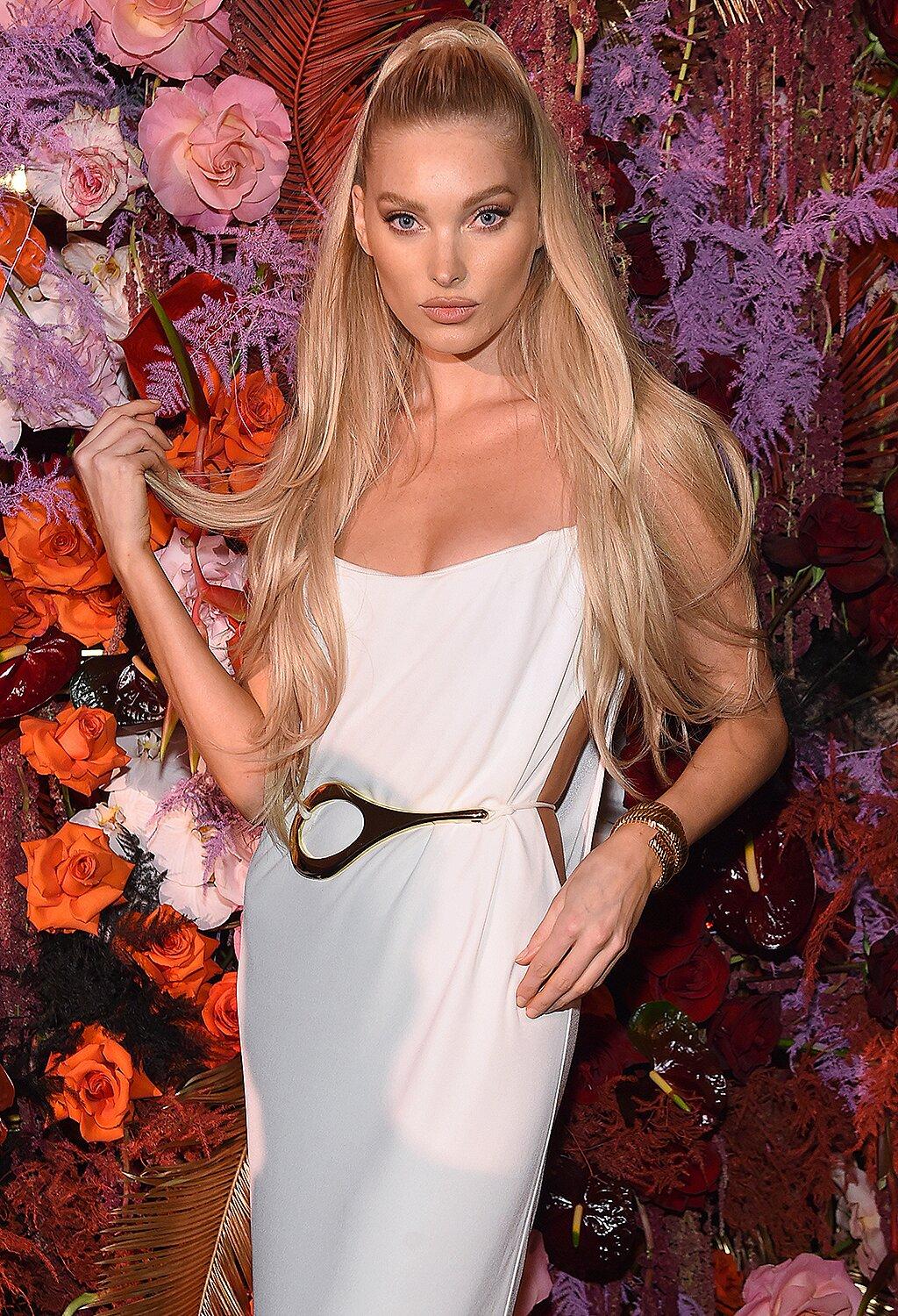 Image source: finance.yahoo.com
The model wore an off-shoulder, feather-trimmed top designed by Saint Laurent. She also wore dark cowboy boots. Her hairstylist was Ashley Williams who gave her a hair barrette. She carried an ornamental belt by indie brand Maiyo.
Gabrielle Union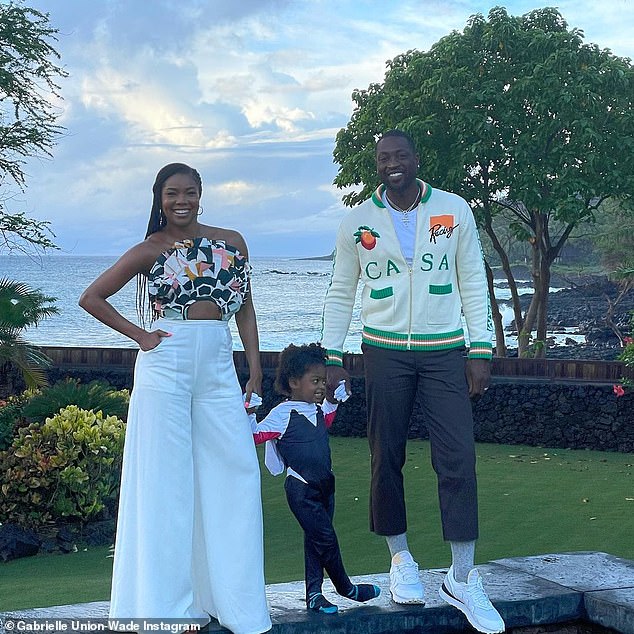 Image source: Instagram
Gabrielle Union wore a jumpsuit consisting of white, wide-leg trousers and a colorful cutout top.
Kelsey Merritt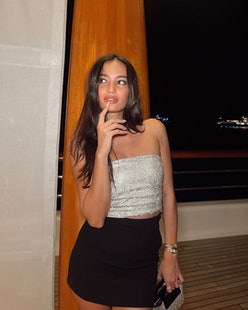 \
Image source: thezoereport.com
The model wore a sparkling silver tube top and a stylish miniskirt. She also carried a Swarovski crystal mesh pure by Marina Raphael. It also matched with her tops disco look.
Jessica Chastain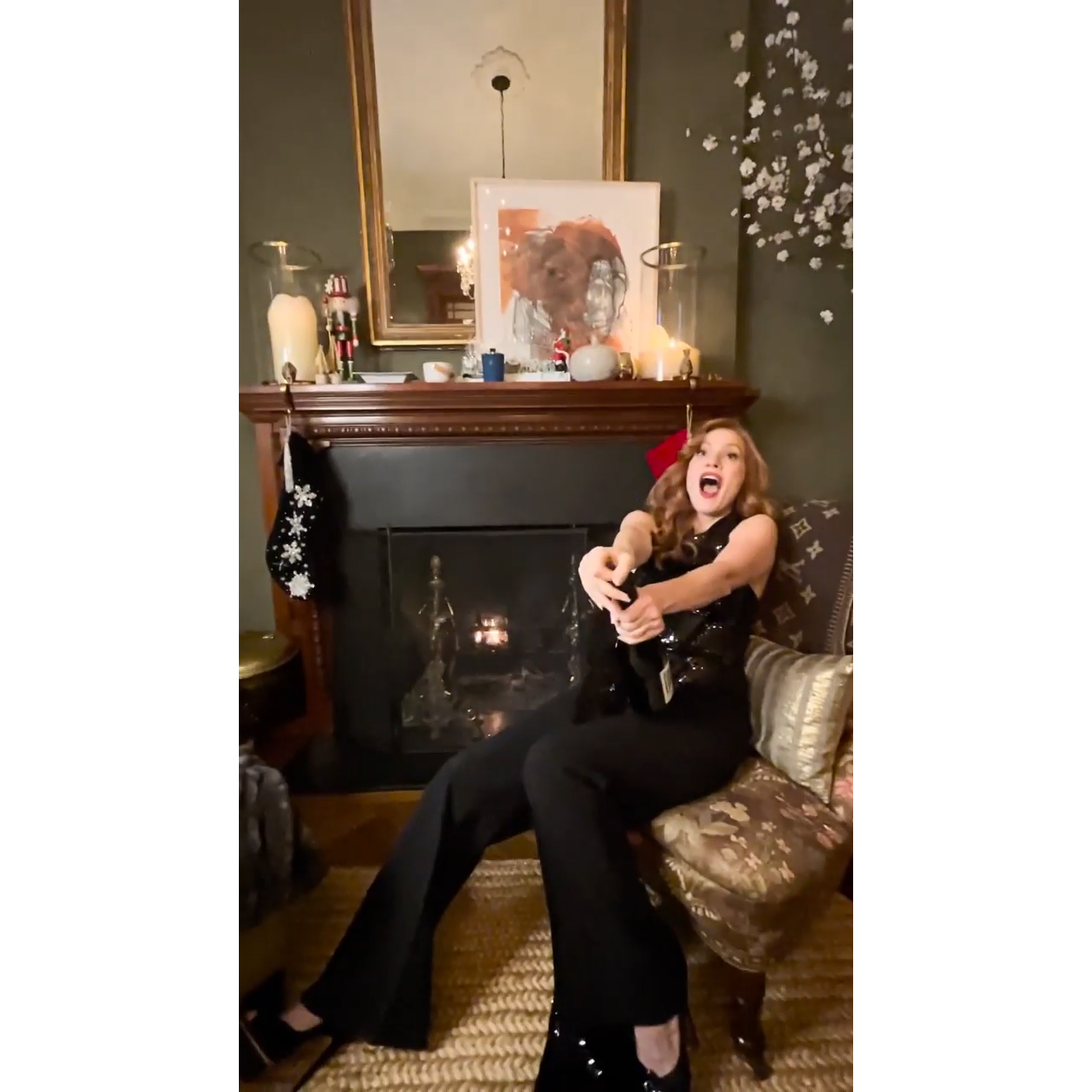 Image source: usweekly.com
The actor wore black trousers and a cowl-neck blouse. It was covered in dark sequins.
Yara Shahidi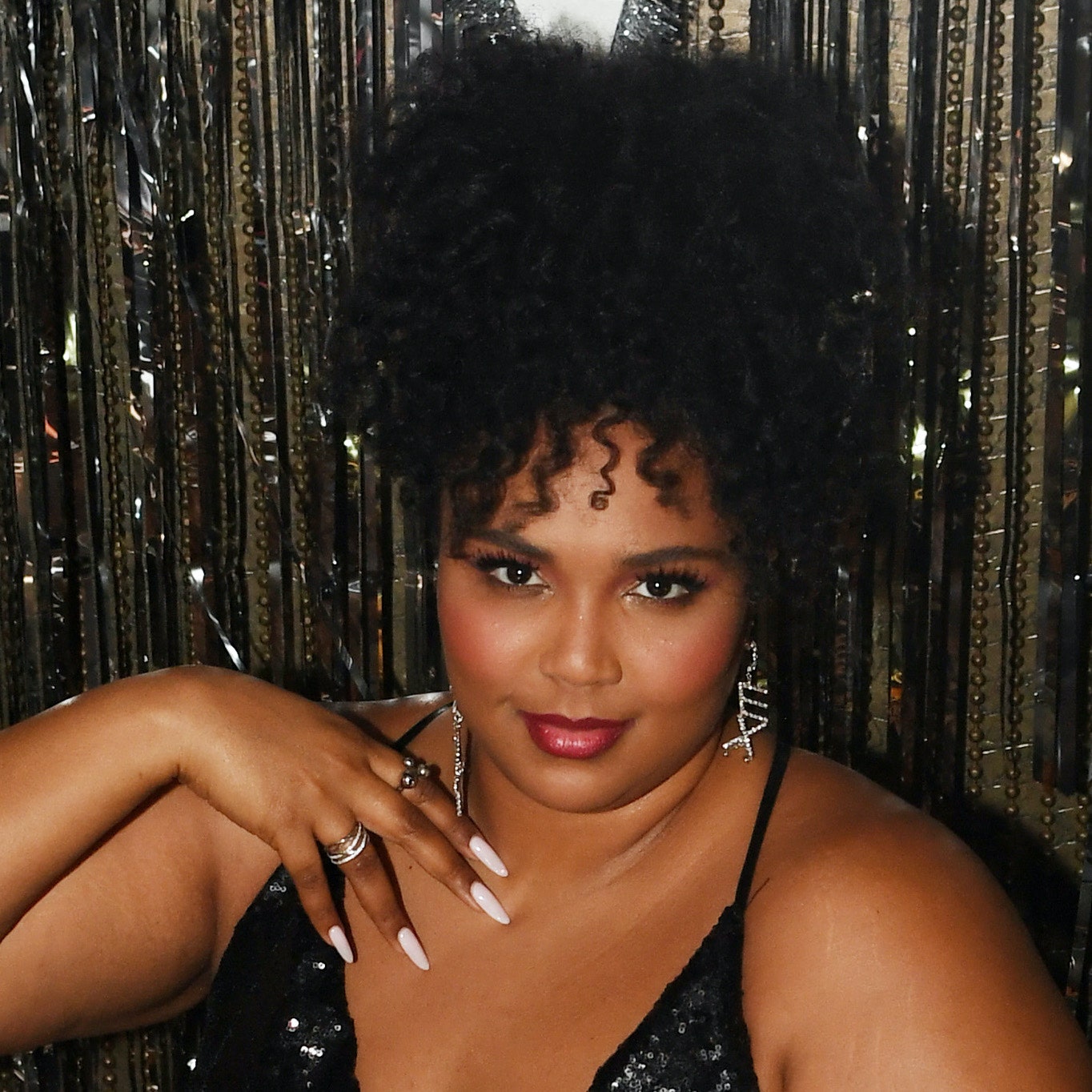 Image source: allure.com
She opted for a minimal JustFab black dress.
Lily Collins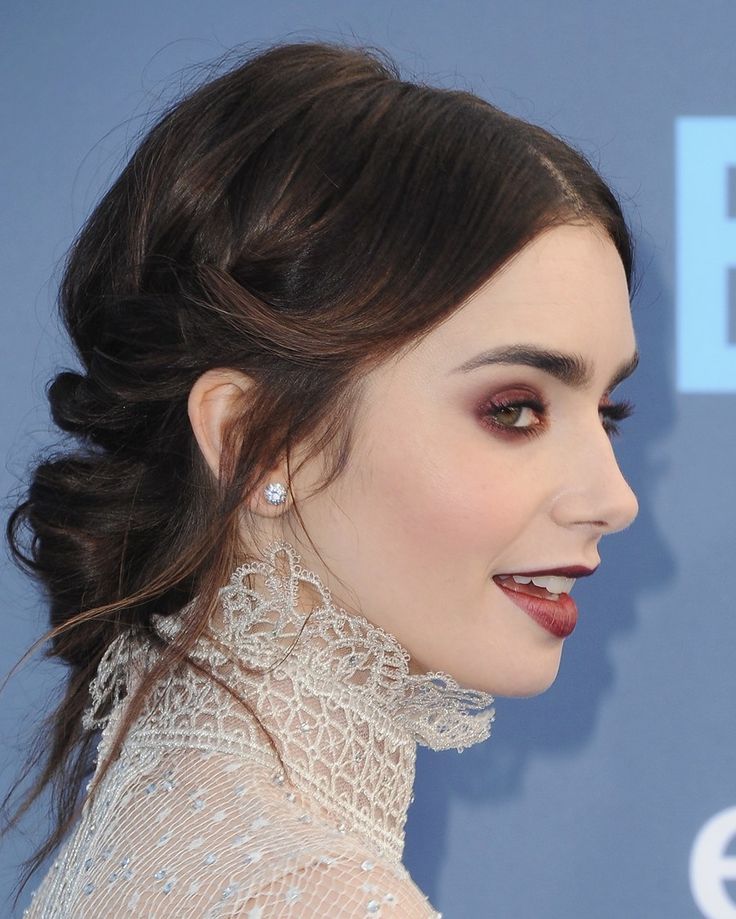 Image source: pinterest.com
The stylish Emily in Paris star wore a multicolored mini dress and a high-shine silver topcoat.
Alicia Keys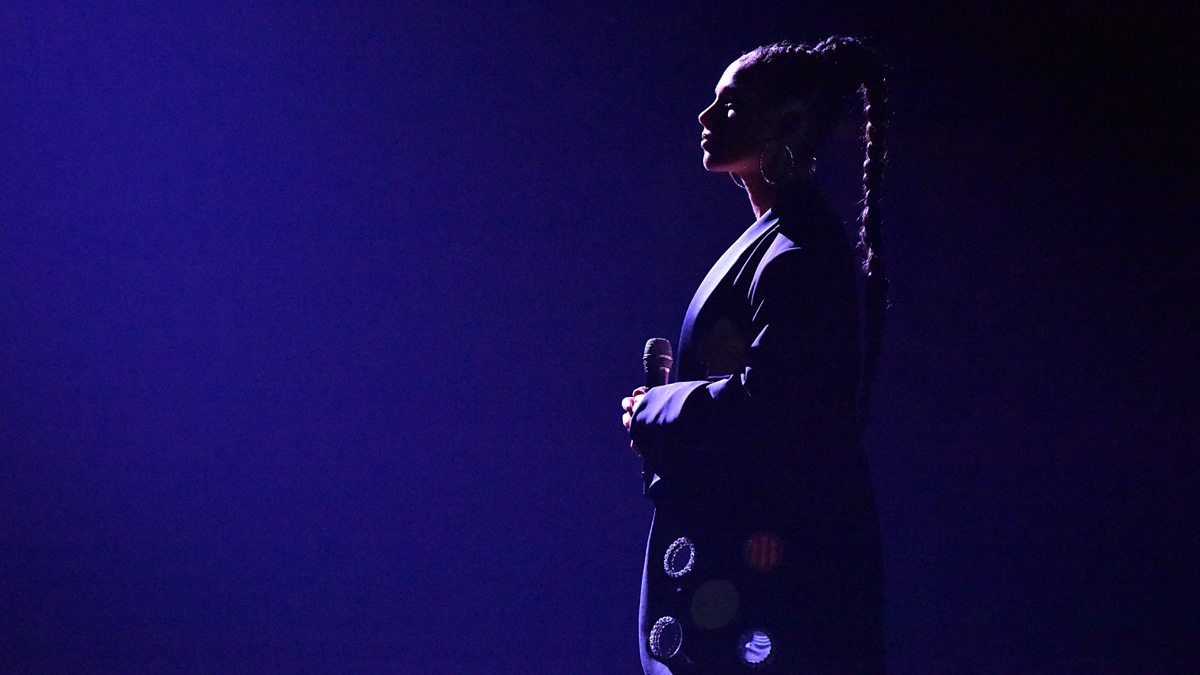 Image source: bbc.co.uk
She carried silver hoop earrings and a ponytail.
Demi Moore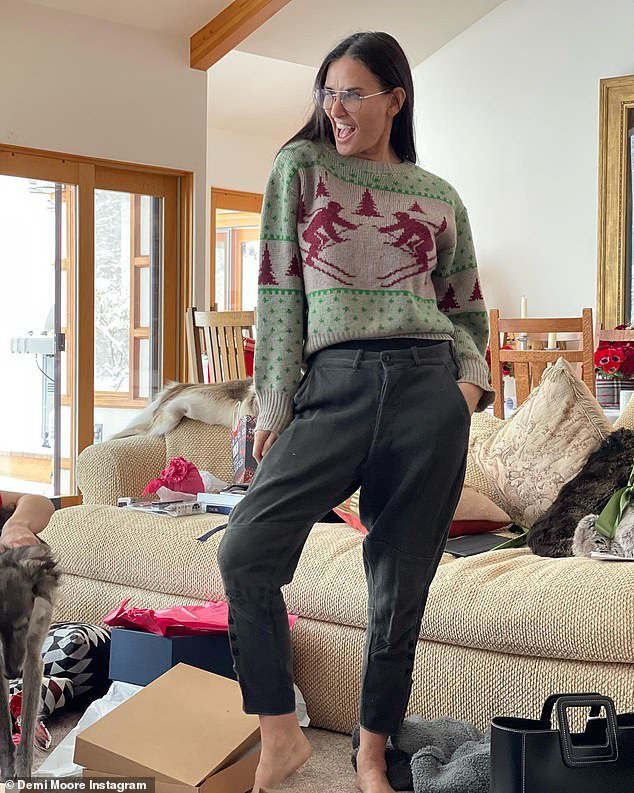 Image source: Instagram
Demi Moore wore a festive jumpr for New Year Eve.
John Travolta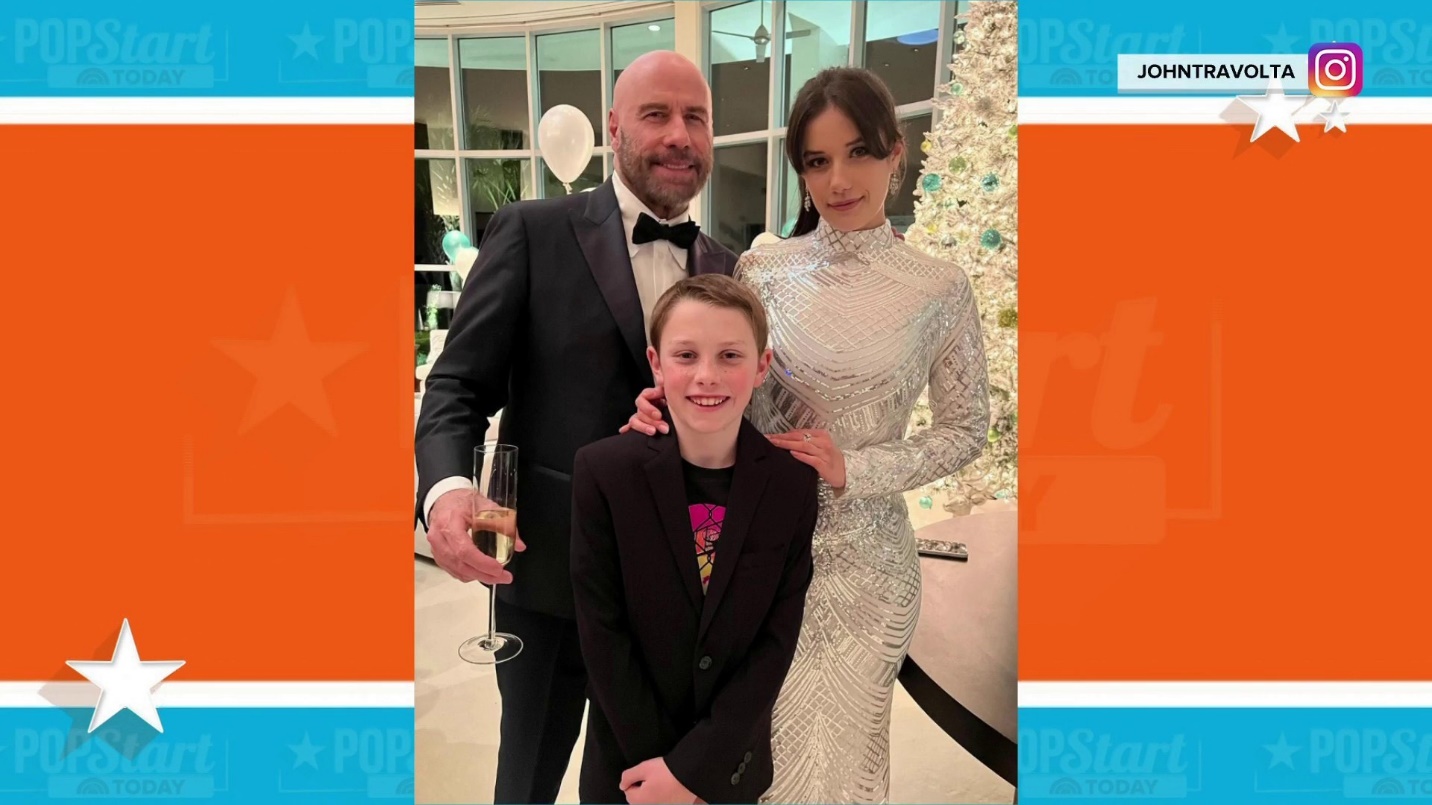 Image source: Instagram
John Travolta celebrated New Year Eve with her children Ella and Ben, all dressed up to welcome the New Year. He wrote on Instagram: "Feeling festive".
Rebel Wilson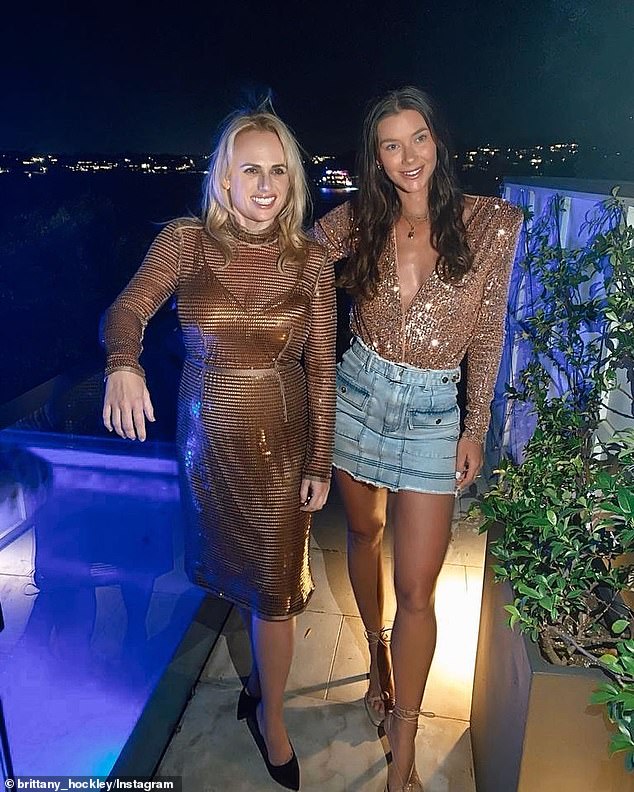 Image source: instagram
Rebel Wilson was on a theme for New Year Eve. She wore a mid-length sheer metallic bronze dress. She also wore a simple pair of black pointed-toe pumps. She enjoyed New Year Eve differently. She changed outfits after each celebration. The Australian actress also changed to a stylish red dress, and then to an oversized yellow hoodie in the night. She was with her closest friends: Brittany Hockley, Brittany's tennis star boyfriend Jordan Thompson, and their friend Sam Ken. The friends were really happy.
Miley Cyrus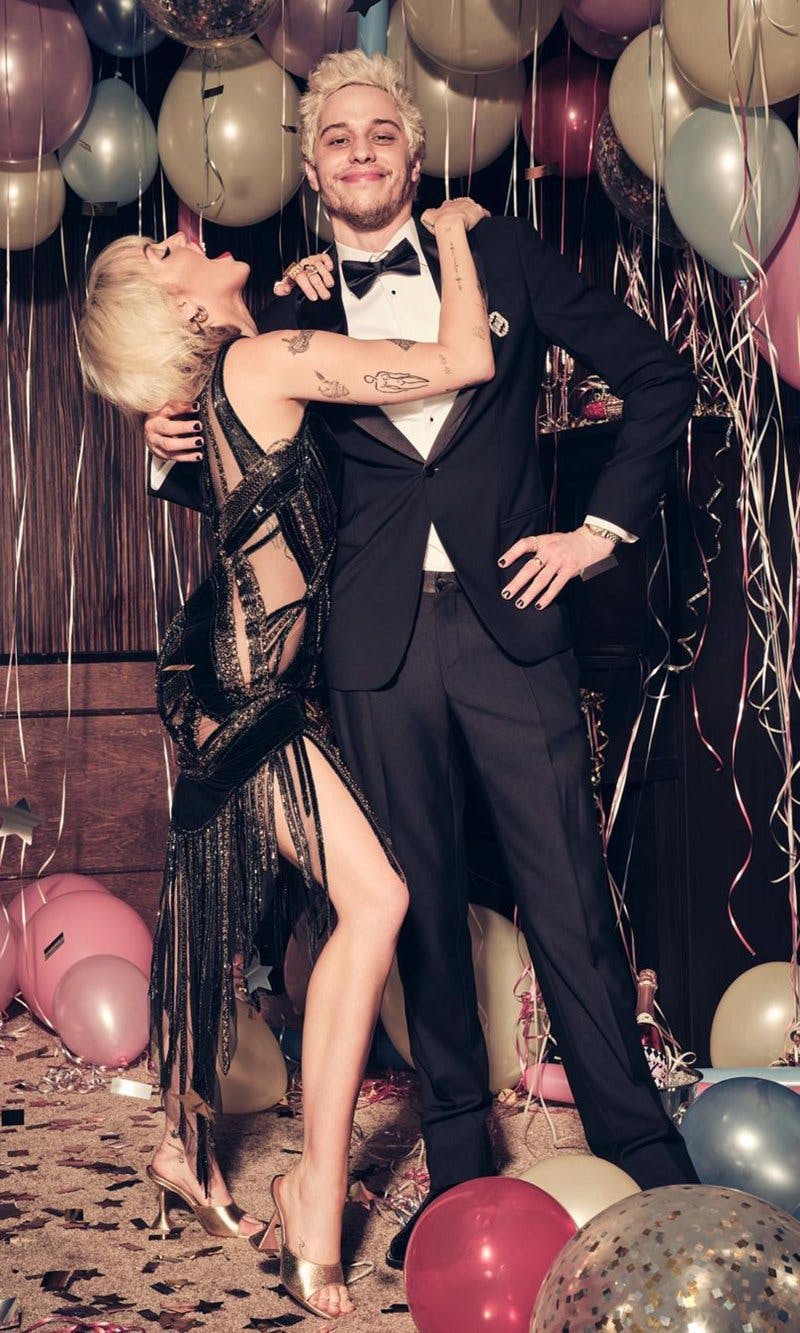 Image source: lofficielusa.com
Miley Cyrus and Pete Davidson hosted a New Year Eves Party. It was a television special in Miami. The live aired Friday, Dec. 31 from 10:30p.m.-12:30a.m. E.T. on NBC with a Livestream on Peacock. After the Live, they also thanked their fans.
Heidi Klum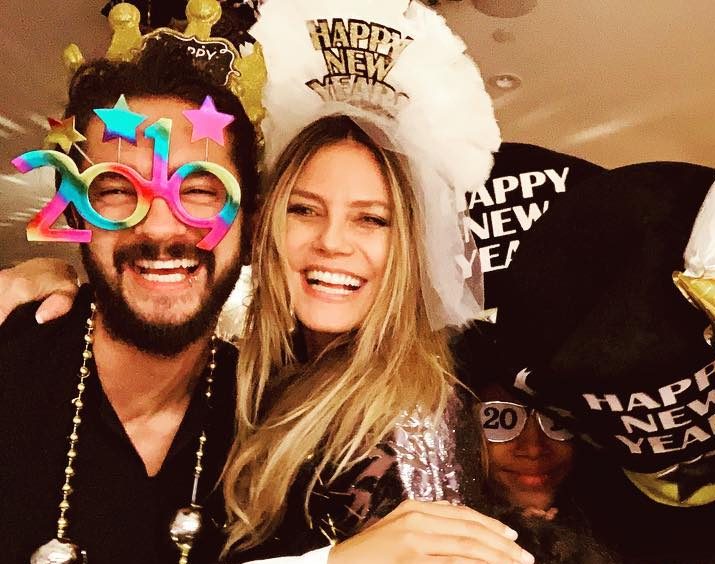 Image source: jetss.com
Heidi is well-known for her family Christmas celebrations and this New Year Eve, she took to social media to share a gif of her letting off a glitter cannon. With the gif, there was a caption, "Here's to 2022". Some people had extra reason to be celebrating New Year Eve as the New Year Eve happens to be their birthday. Val Kilmer turned 62 while Oscar-winning actor Anthony Hopkins had his 84
th
birthday. Other actors with the same birthday are Frank Langella, Sir Ben Kingsley, and Bebe Neuwirth. Fashion designer Diane von Furstenberg also had her birthday on the New Year Eve. Hip-hop legend Grandmaster Flash also enjoyed double-celebration. Joe McIntyre turned 49. Drew Taggart also enjoyed his 32
nd
birthday. American triple Olympic gold-winning gymnast Gabby Doughlas celebrated the arrival of a new year and her 26
th
birthday. Actress Olivia Munn rang in the New Year with her baby Malcolm Hiep Mulaney. Munn with John Mulaney welcomed her first child in November. Pip Edwards spent New Year with cocktails and sand and her style was lovable. Chris Hemsworth started the New Year with a snow bath. Kim Kardashian posted on Instagram:
"Happy New Year! I pray that this will be your best year yet! Set your intentions high! Only accept positivity and productivity! May this year be filled with love, joy, happiness, and health! 2022.
She wore a stunning black sportswear. She had done a braided hairstyle. Florence Pugh was dressed in a wonky style. Harris Reed designed her party shoes. Jennifer Lopez took her Instagram handle to wish her friends and fans. She wrote:
In this new year, I hope you live louder
She also added a positive note,
this is your year.
Actress Nicole Kidman shared a picture of firework celebrations and wished her fans a Happy New Year. Sarah M. Gellar was all in a festive mood. She wore headgear and wished her fans Happy New Year. Khloe Kardashian took to her Instagram handle and penned a sweet note on New Year Eve:
Happy 2022! Be kind to us all.
Celebs like Demi Lovato, Chrissy Teigen, Olivia Jade, Halsey, Mindy Kaling, and more showed glimpses inside their at-home and party celebrations before the clock struck midnight. Whether they rang in the New Year by counting or by simply chilling, these stars are clearly feeling 2022. Katie Thurston wrote on Instagram that she was certainly #feeling22. She also wrote:
NYE looked a little different this year.
For Sarah Hyland and Wells Adams, the New Year is going to be special as wedding bells might finally be coming for these two. Thomas Turner celebrated at the Decadence New Year Eve Festival in Arizona with friends Colty Macaulay, Stellar, Sam Hutchinson, Brad Eazy, Jamieson Hill, and Rylin Utah. Tori Spelling stayed at Lake Arrowhead Resort and Spa in California. Paris Hilton and Carter Reum rang in the New Year in the Maldives. She said that she was so excited that they are going into 2022 as Husband and Wife. Amelia Gray celebrated the New Year with her friends. Halsey celebrated the New Year with champagne. John Legend and Chrissy Teigen spent New Year Eve in London. There they watched the musical Carabet on the West End. Chrissy said that it was wonderful and the venue was gorgeous. Lea Michele had a parents night away for New Year Eve. Kyle Richards celebrated the New Year with friends Ashlee Simpson, Teddi Mellencamp, Crystal Kung Minkoff, Lital Aschkenasy, and Chrissy Kurtz. Giannina Gibelli wore a white silky dress and long black gloves for the New Year Eve. Kristin Cavallari carried a sparkling dress and strappy heels for the New Year Eve. Kathryn Newton wore a beautiful tiara. The last day of 2021 was Friday and New Year's Eve celebrations took place early in the day as celebrities took to social media handles to wish their followers as well. And it has been hoped that 2022 is a better year than 2021. The stars tried to lighten the mood by sharing selfies as they prepare for the New Year 2022. The stars just wished that their new year
By Bhawna