Today's women's sportswear demands more than just precision. Fitness clothing brands today understand you may be stretching at your folding desk, doing hill training at lunch, or sweating it out in a class, all in the same outfit. Fashion brands are upping their activewear offerings, as well as exercise-specific gym wear brands creating beautiful leisure clothes. The two go together. We need a fit-kit that is as durable, long-lasting, stylish, and functional as possible without compromising on the technical aspects. Today, it's more important than ever for us to wear clothes we enjoy wearing, rather than just gym clothes. It's better to run than to walk. Let's go shopping. Here are the Top Gym wears of 2021.
Alo Yoga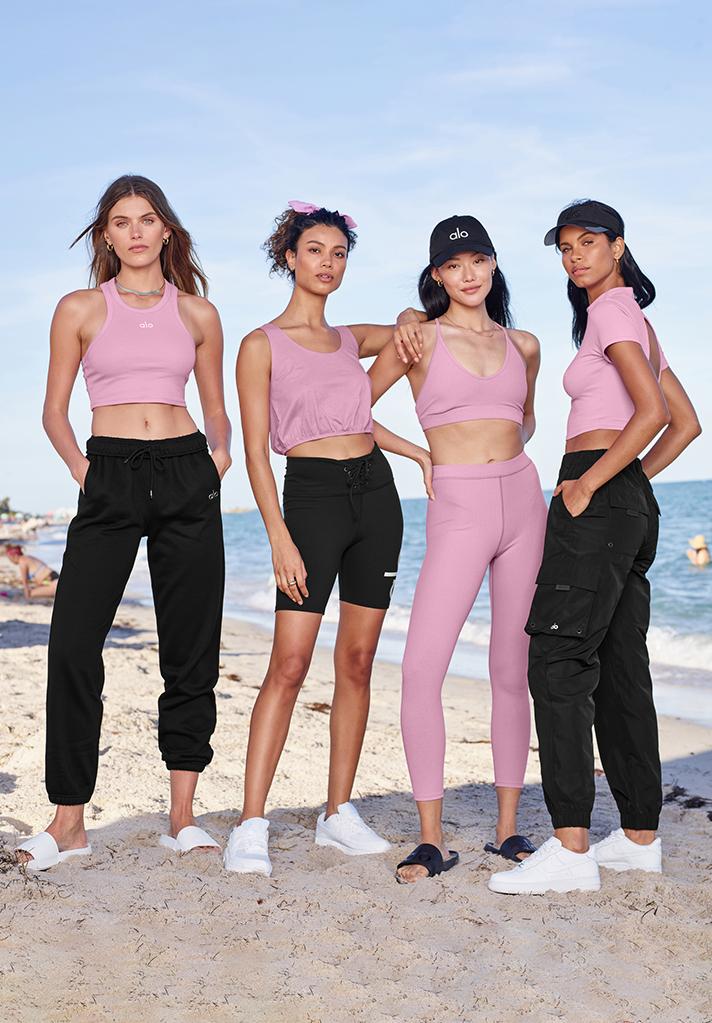 https://www.aloyoga.com Alo Yoga was founded in Los Angeles to bring conscious movement out of the studio and into the street, mixing functional materials with contemporary styles and patterns. Alo is dedicated to living up to its commitment to sweatshop-free manufacturing and maintaining global accreditation from WRAP, the largest independent watchdog in the world for ethical and humane work practices. There are many styles to choose from among Alo's yoga wear, making it perfect for anyone needing to look good after a long yoga session.
Vaara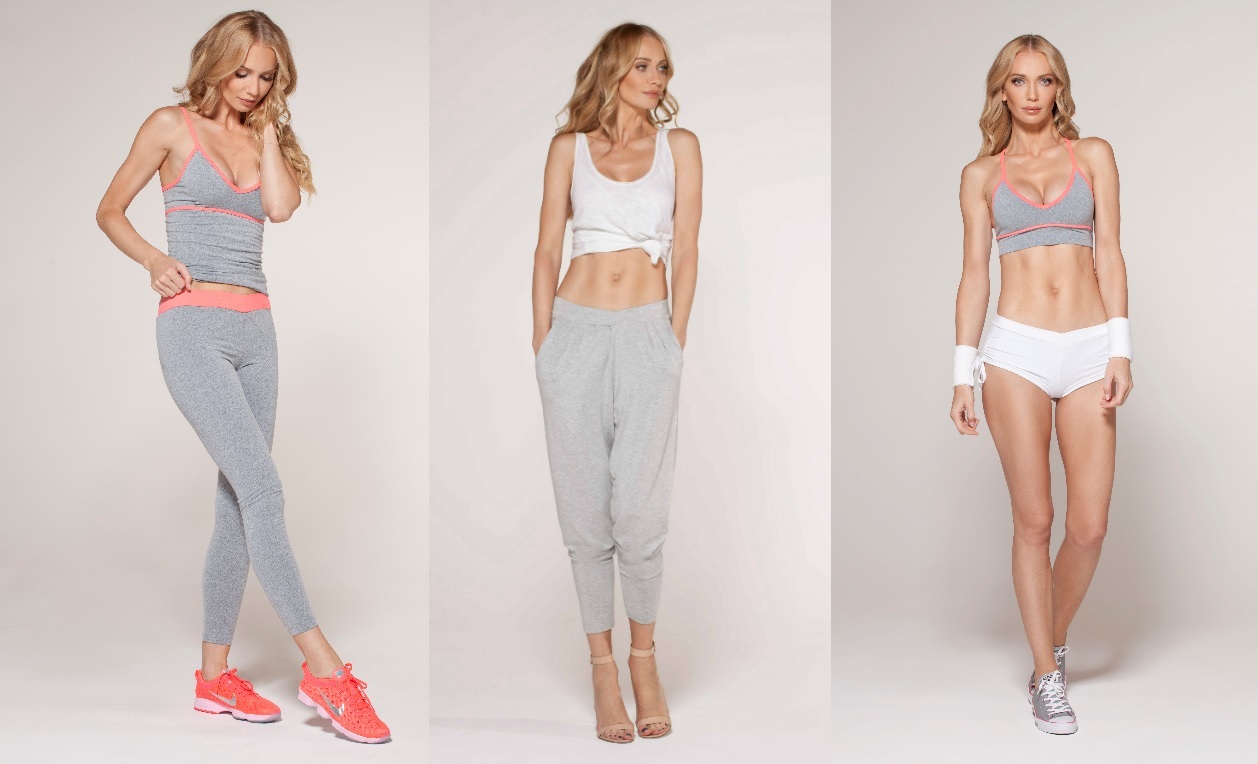 https://vaara.com Tatiana Korsakova created the Vaara collection to address three essential phases of everyday life: Perform - crafted functionality, Rest - relaxed beauty, and Enhance - boosted femininity. The Vaara pieces reflect this by combining practicality with femininity, being chic and comfortable. Although it is obviously premium gym wear compared to core kit, the quality materials and a combination of function and fashion ensure it straddles the gap between standard and luxury. Stylish and simple, Vaara offers low impact exercise like barre, Pilates, and other studio-based movements.
Silou London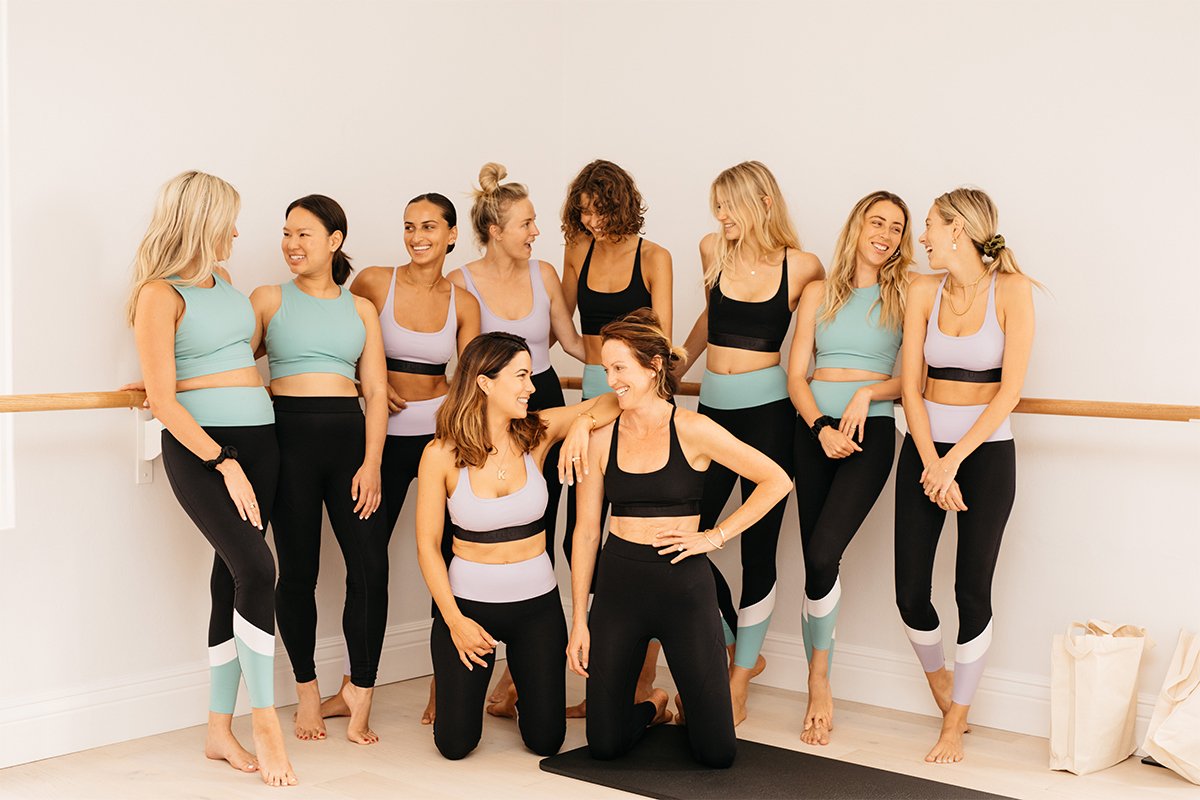 https://siloulondon.com In 2006, former models Tatiana Kovylina and Phoebe Greenacre founded Silou London to create 'lifewear' pieces for men and women. Colour-blocking and asymmetrical patterns are ubiquitous to Simou's entire yoga, Pilates, barre, spin, and travel collection. Designed from a soft fabric that's free of harsh chemicals, Silou London's clothing wicks moisture away from the body. However, you can easily care for them at home despite their slightly higher price tag. Silou is an ideal studio tool when you're looking for a challenge.
Girlfriend Collective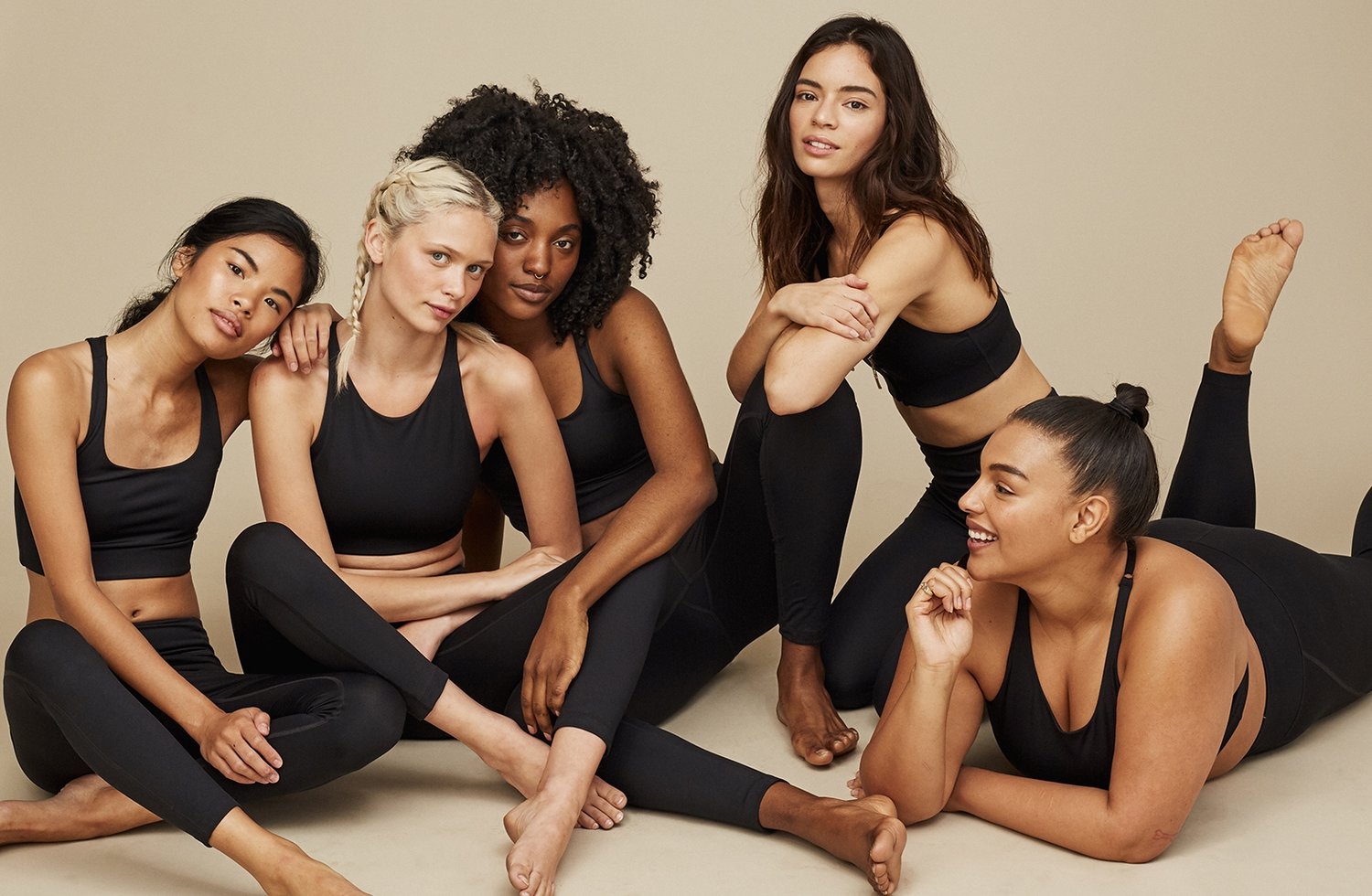 https://www.girlfriend.com One of the motos of Girlfriend Collective, an ultra-sustainable athleisure brand, is, "There are good things for those who don't waste.". In addition to staying committed to ethical manufacturing, representation, and transparency, Girlfriend Collective never puts the bottom line first. As a result, most fashion brands inject sustainability into their supply chains rather than rethinking their supply chains entirely. We're doing it right at Girlfriend Collective.
Outdoor Voices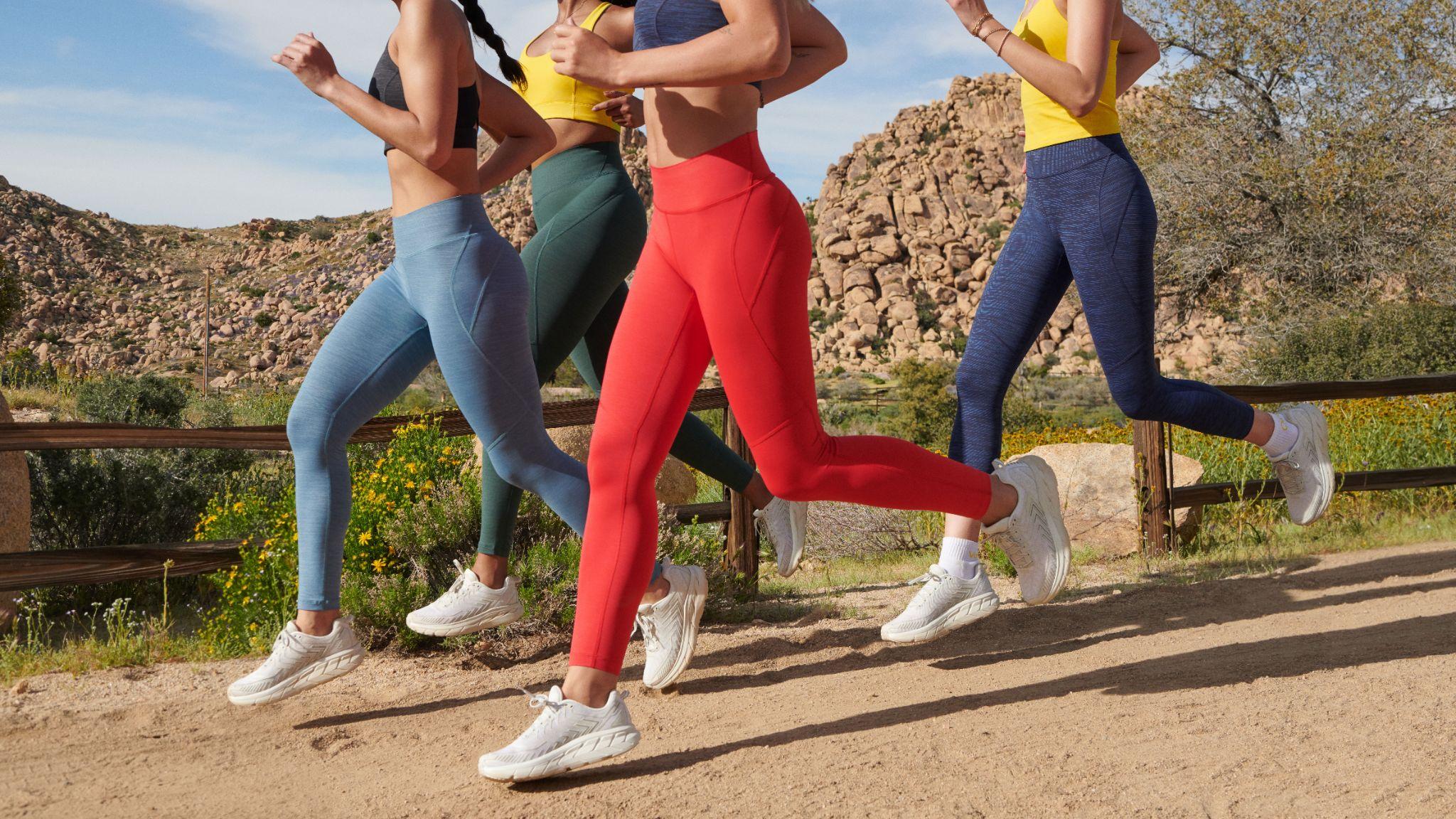 https://www.outdoorvoices.com A brand of the moment, Outdoor Voices is trying to recapture the joy of exercise without compromising quality. Instead of discouraging people from exercising, they want them to move in a way that makes them happy. It's not about being early or fast so much as showing up often for OV with their low-key, bright aesthetic spreading across Instagram. In spite of its limited shipping to the UK, this US brand's products are worth the effort. That's especially true when they arrive in the brand's 100 percent recycled paper envelopes and recyclable boxes.
The Upside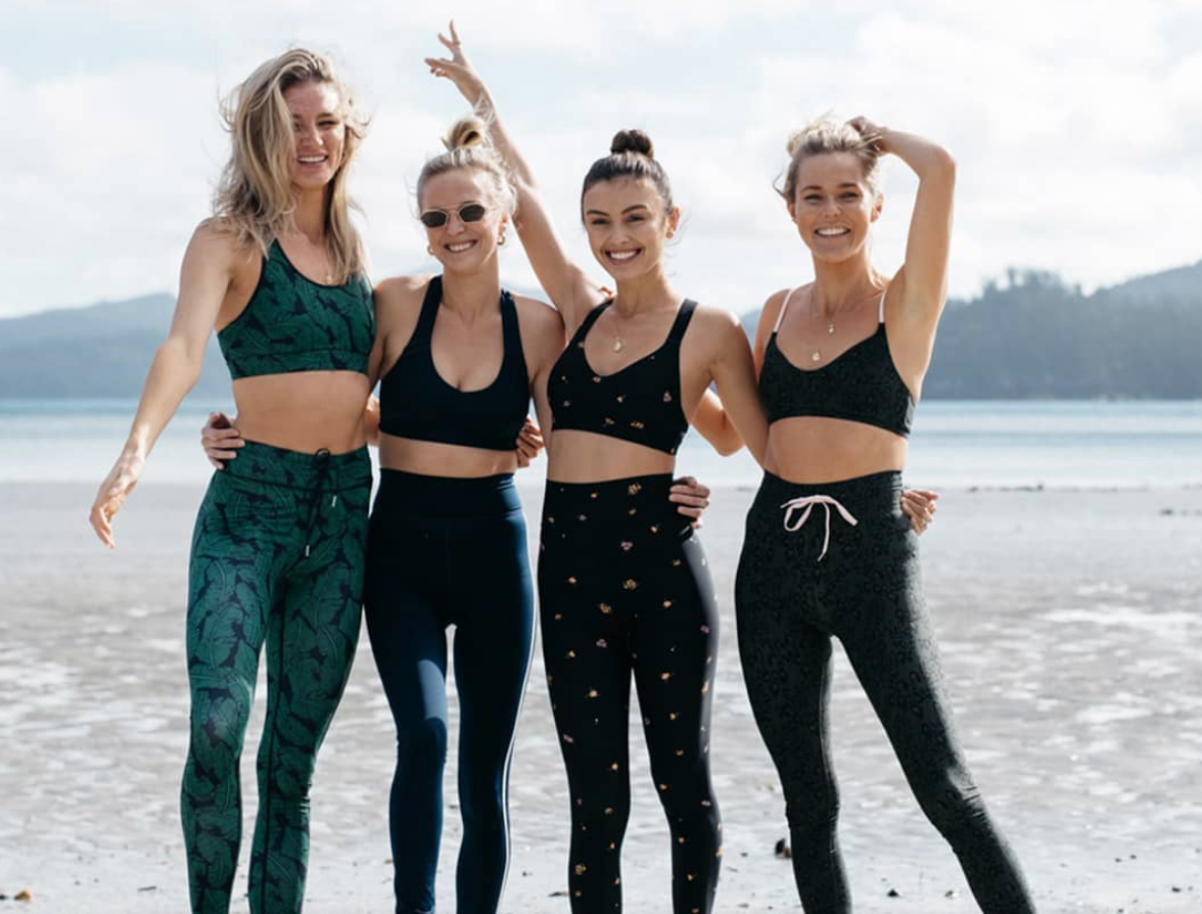 https://international.theupside.com Australian designers created the luxury activewear brand The Upside. Keeping style on your feet is easy whether you're between classes and errands or on a Zoom call after pranayama. Dynamic prints, florals, and patterns are featured throughout its athleisure collection. With The Upside, you can take your workout wardrobe from leggings to bras and tanks to the next level. The company's active gym wear is as stylish as their throw-on sweats.
Varley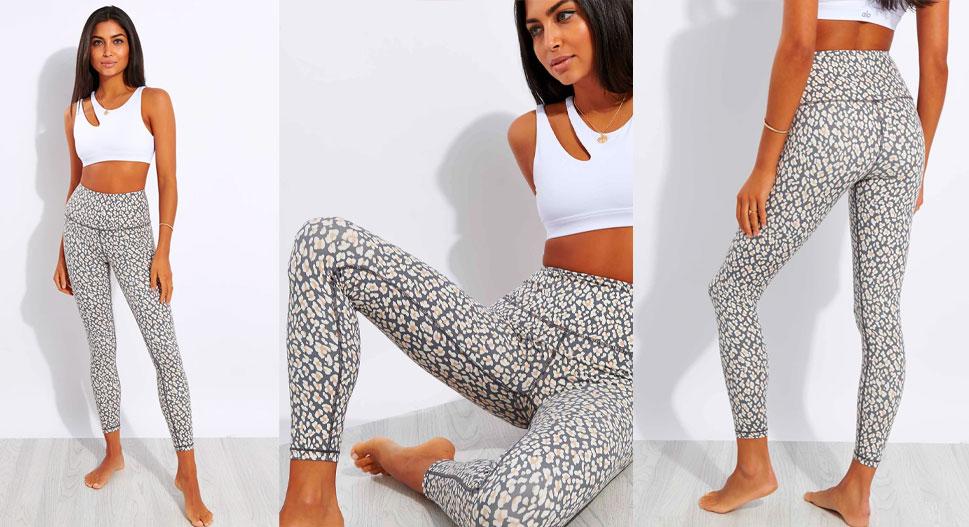 https://www.varley.com Varley brings the LA style of patterned co-ords to London with its understated cool. There's a wide range of fitness-focused gear from Varley, including seamless sports bras and leggings, compression weight training gear, stretch yoga clothes for recovery days, and sculpting apparel. There's no better way to pretend you're in Los Angeles, taking a green juice from Café Gratitude, without having to fly halfway across the world. Pale and neutral colors, mesh details, and trendy patterns can be found on pants and outwear.
Year of Ours
Located in Los Angeles, the playful Year of Ours sports retro workout gear as well as '90s styles made from high-tech materials. In co-ords that look fabulous together but are h2 enough to keep you going for those extra miles, you can capture some of the laid-back cool in gingham stretch leggings and sports bras in matching prints.
Alala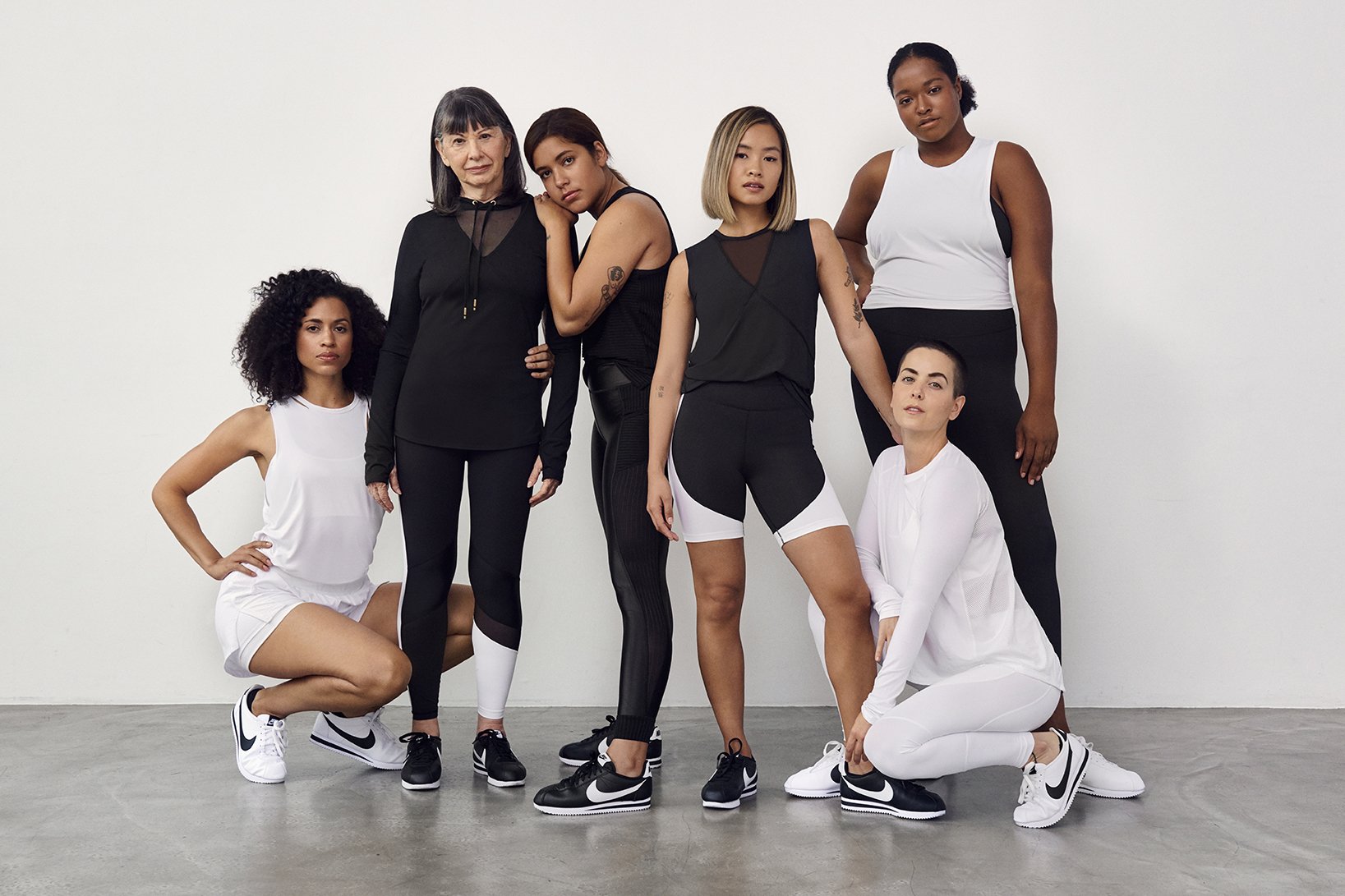 Alala is a super trendy luxury activewear brand with New York City roots. Alala's sophisticated pieces range from mesh backs and cut-out tops to high-tech performance fabrics with high-fashion details that you can wear for any occasion, from dinner to parties or even for work. Cool and contemporary at the same time. You can elevate your yoga outfits with cute gym clothes.
Summersalt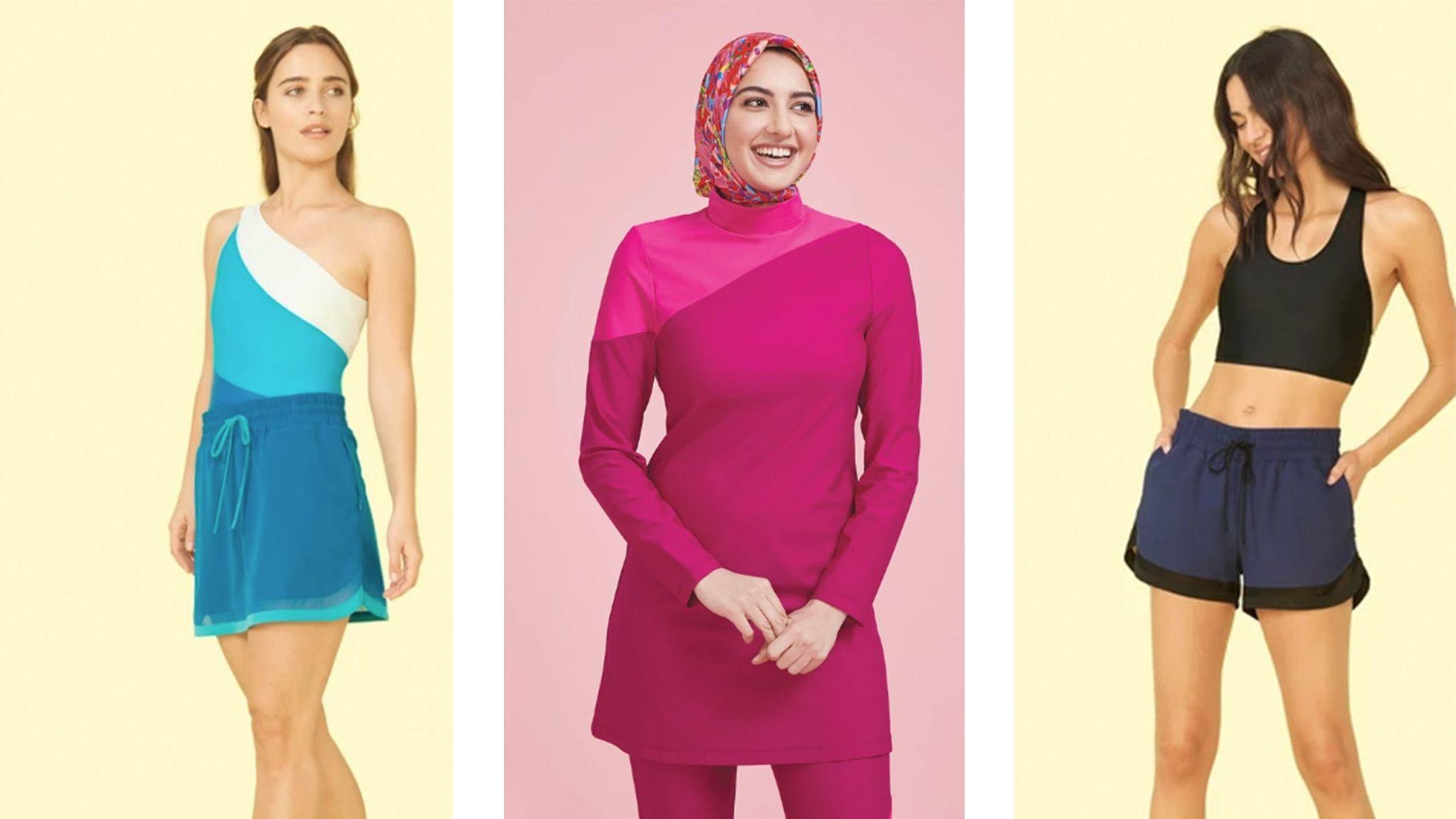 https://www.summersalt.com As an Australian brand, Summersalt started as a swimwear company but now specializes in activewear and loungewear as well. It's great that they did! Designed with a little je-ne-sais-quoi, their activewear stands out in the studio. Their activewear line is simple and comfortable, yet stylish.
ASOS Activewear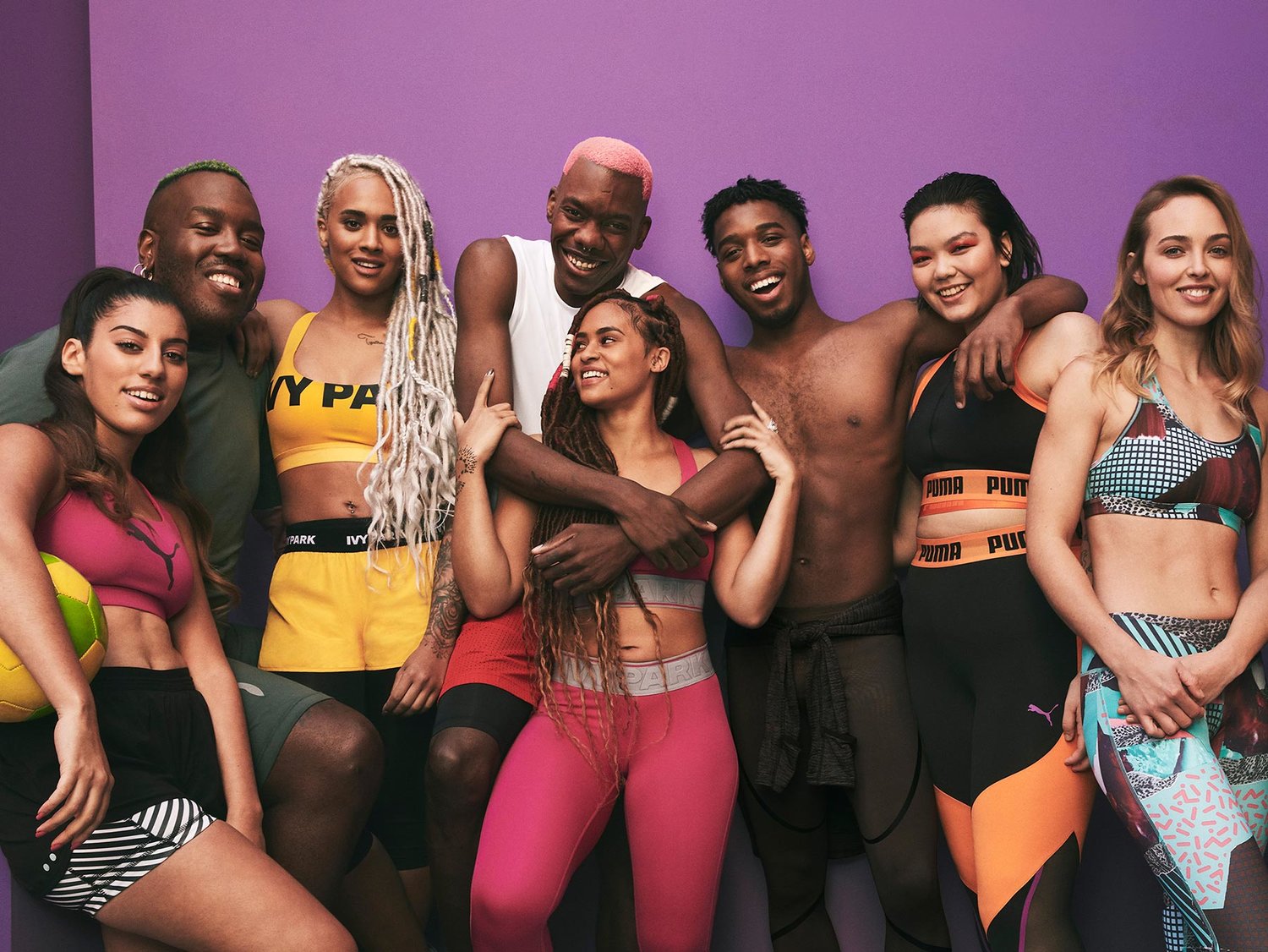 https://www.asos.com Looking for a fitness wardrobe that has a Scandinavian feel? Discover the latest activewear collection from ASOS. A great selection of stylish clothes is available on ASOS, to help you stay comfortable while working out, whether you prefer intense HIIT classes or home workouts.
Oysho Sport
https://www.oysho.com Spanish brand Oysho Sport offers multifunctional, stylish gear you haven't seen before. Everything from shoes to clothing will look great. Oysho compression leggings are high-quality and meet virtually every sweat-related need you could ever have!
Beyond Yoga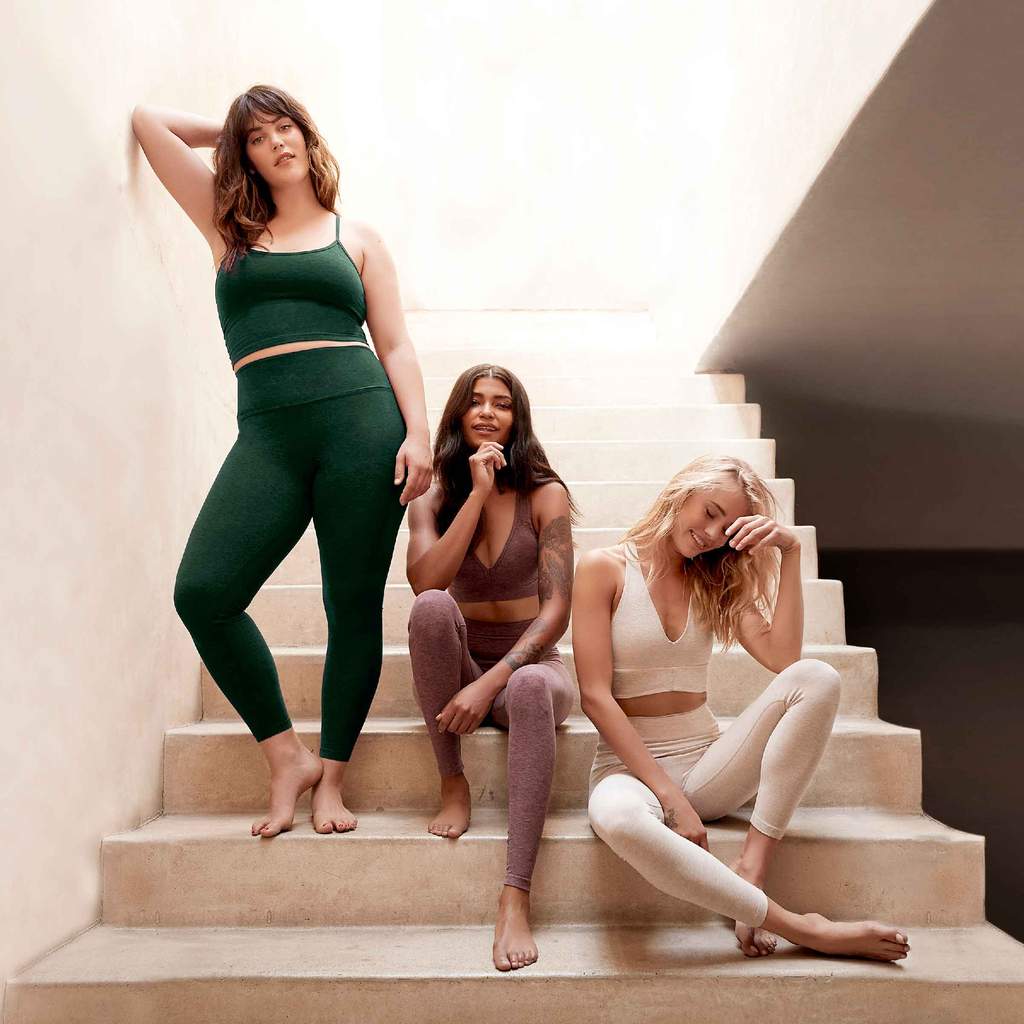 https://beyondyoga.com Athleisure brand Beyond Yoga has mostly muted solid colours in its line. The leggings, bras, and tanks in this collection feature intricate straps, mesh panels, and luxurious textures. Beyond Yoga is dedicated to creating fit kits that are inclusive of all women, making fit kits that fit every size possible. They offer clothing in a range of sizes between XXS and 3XL, so they've got something for everyone. Their commitment to ethical and humane practices is reflected in their WRAP certification, which signifies their commitment to responsible sourcing of clothing. Doing all of this eliminates the worry of how your leggings or cycling shorts became yours. Soft, durable, and easy-care fabrics have been used in the making of the yoga inspired collection.
Twenty Montreal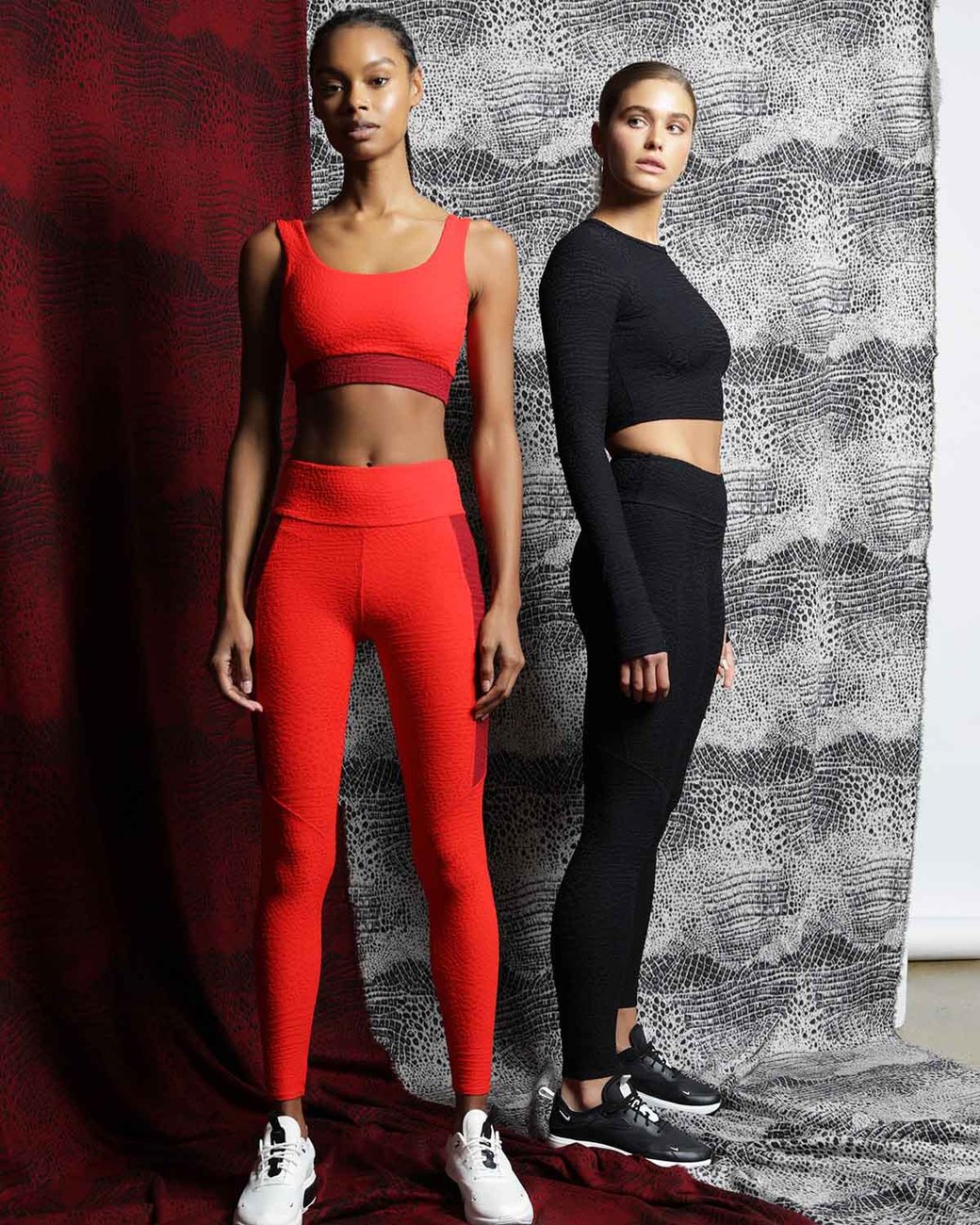 https://twentymontreal.com In 2011, Twenty Montreal started their mill and specialized in luxury knitwear basics. Known for their effortless street style and comfortable fit, Twenty Montreal is the place you want to chill after a workout. The WFH also offers a gathering place for friends, as well as the ability to run errands in style.
PE Nation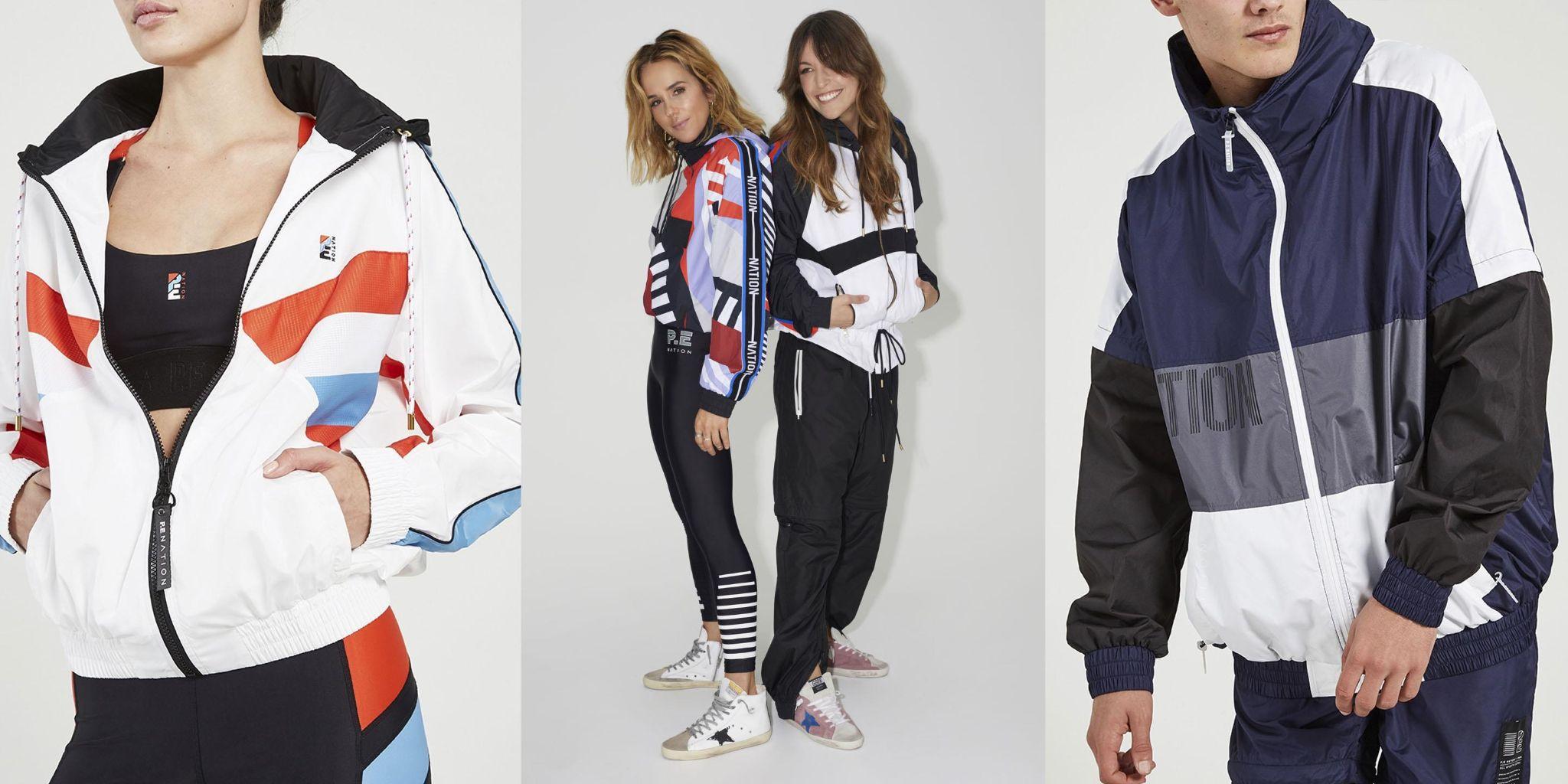 https://us.pe-nation.com PE Nation, an Australian active-streetwear brand, has spread its style internationally. With their bold, technical gear, PE Nation flatters tomboys. The collection features colour blocked neons, 'crunchy' running shorts, windbreakers, and ticker-tape stitching. It doesn't matter whether you enjoy unadorned basics or minimalist styles, there's something for everyone.
Good American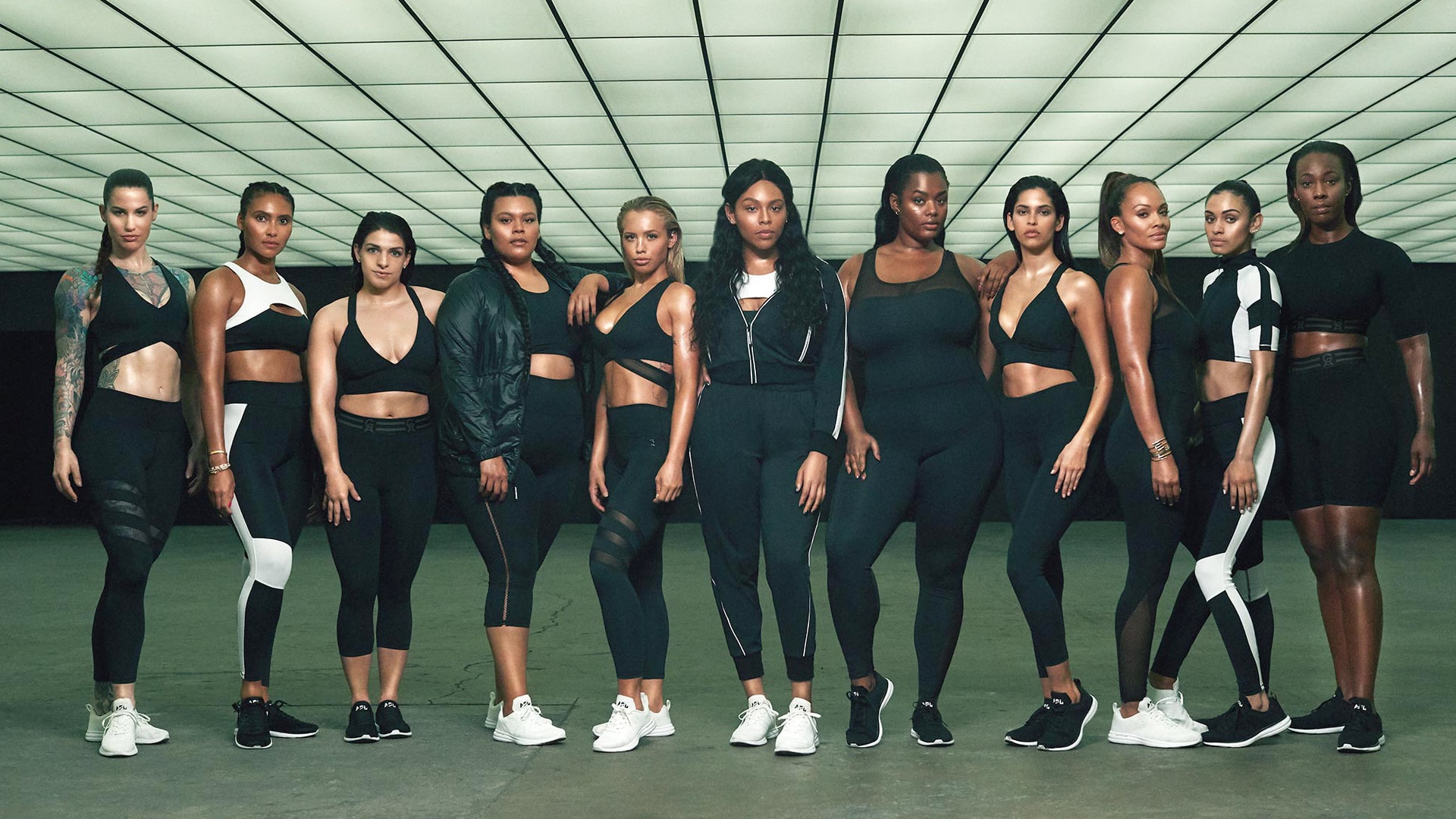 https://www.goodamerican.com Since its launch in 2013, Good American, the brand founded by Khloe Kardashian, has grown rapidly. GA products are available in a variety of sizes that are suitable for everyone because of the company's commitment to 'extreme inclusivity. They offer a collection of athletic clothing with elegant styles, compacted fabrics, quick-drying technologies, and stretch fabrics that won't leave you looking sheer when you're on the go.
Ernest Leoty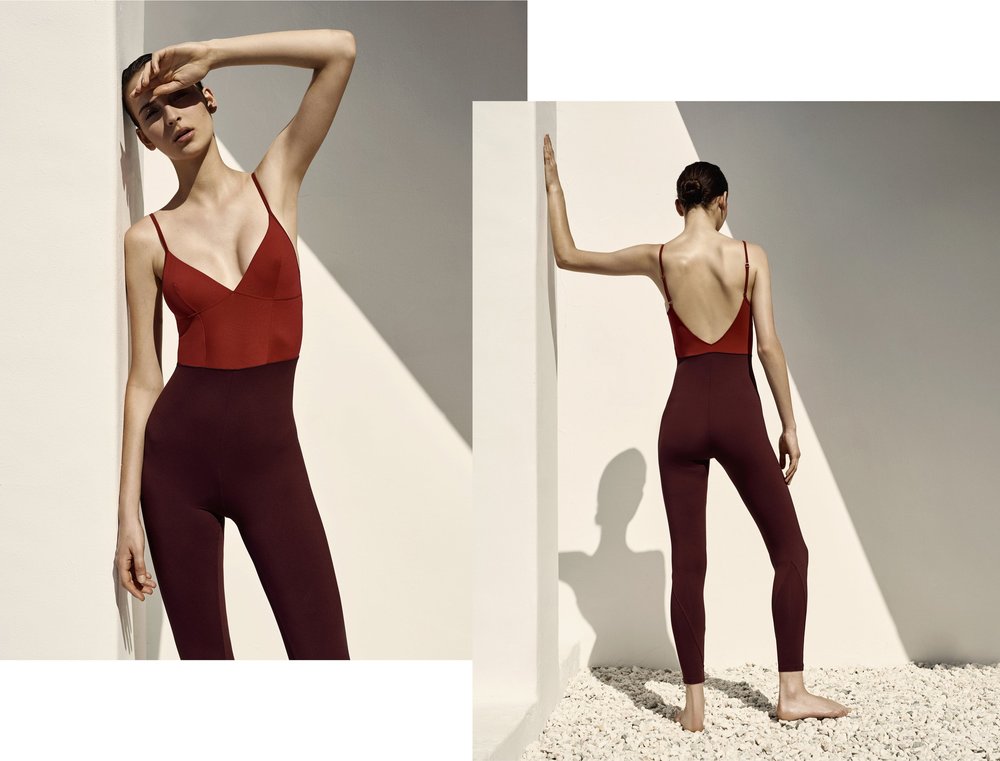 https://ernestleoty.com Founded in 1980, Ernest Leoty is a leader in creating a variety of feminine technical gear that will support your workouts without sacrificing style. The pieces have been crafted with the female body in mind, using classic French tailoring as a foundation. The collection features athletic bodysuits and corset style stitching with feminine cuts that reference ballet and barre.
Lucas Hugh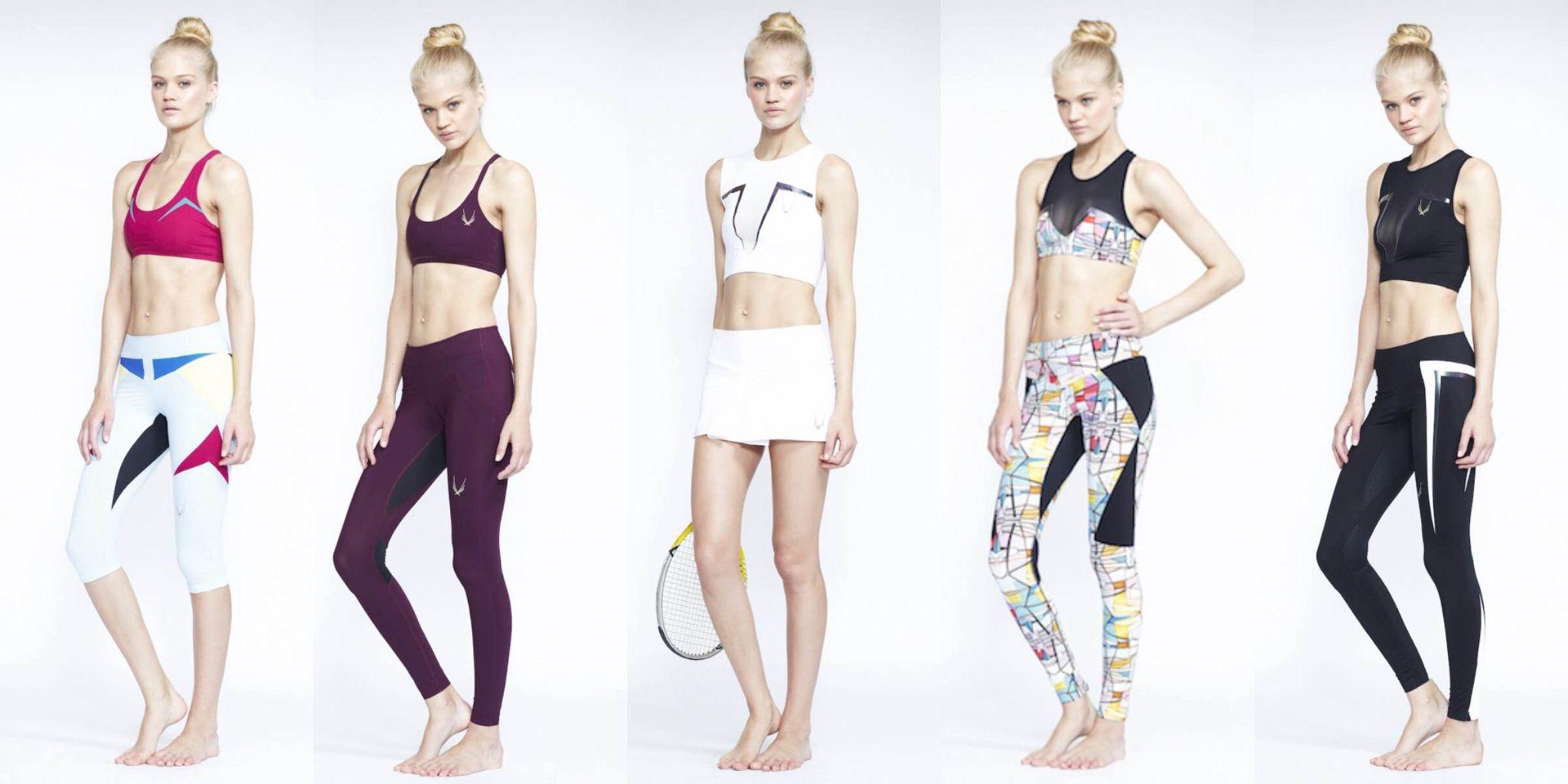 https://www.lucashugh.com In addition to UV protection, breathability, ventilation, compression and moisture management, Luca Hugh apparel offers a variety of functional characteristics. Several of the training outfits worn in The Hunger Games were created by Anjhe Marcus, co-CEO of the brand and Creative Director. Lucas Hugh is a brand to watch for innovative, technical gym wear that has made its way to the big screen, combining function with future.
Seraphine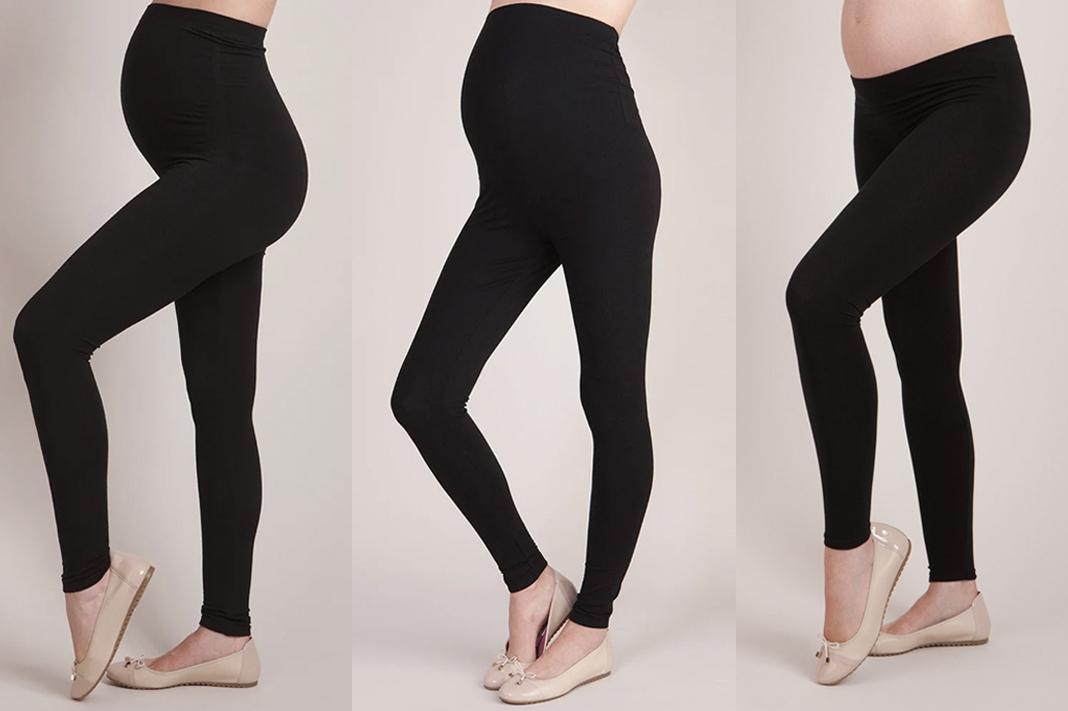 https://www.seraphine.com A huge shout-out will also go to Seraphine, a chic maternity line that caters to moms-to-be who are interested in getting more out of pregnancy than just sitting around the house. Choose from a wide selection of gym clothes for pregnancy, pregnancy wear, and beyond for conducting yoga and gentle stretching.
FP Movement by Free People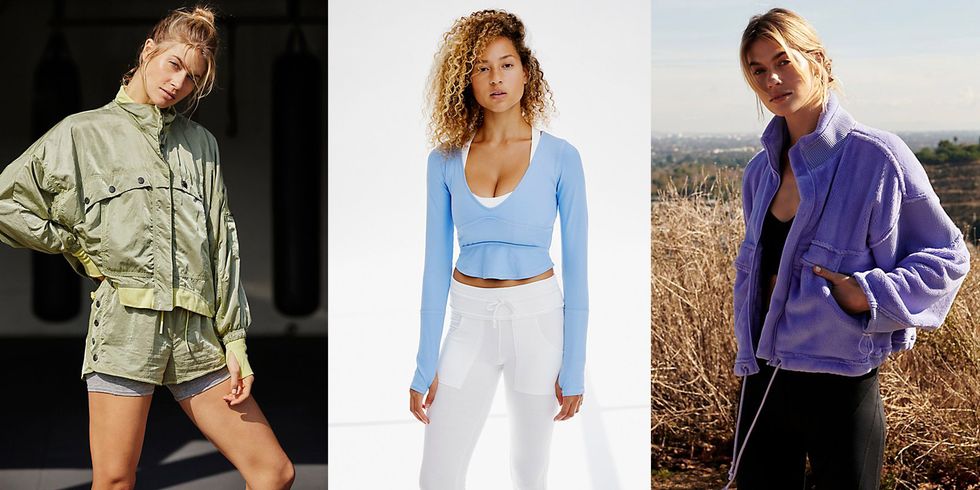 https://www.freepeople.com For the perfect active wardrobe, FP Movement combines bohemian chic style with functional fashion. These leggings, bras, and sweatshirts come in trendy colors, have cute details (like cutouts) and have impeccable fits. They are perfect whether or not you're exercising.
Wolven


https://wolventhreads.com Creating a sustainable environment can be sexy. That is the motto of the Wolves. Their workout clothes are not only beautiful and elegant, but also environmentally friendly. Additionally, they offer a durable activewear collection. Wolven sportswear is designed and made in small batches in Los Angeles. Nature lovers will love these earth-inspired prints - even while practicing yoga indoors. Check out these brands for stylish athleisure and activewear. With these brands, you'll have a great workout and leisure time.
By Rashmi Goel