We wear what fashion designers create. They are the ones who come up with the ideas we adore and save up all our money for. The success of any fashion brand is due to the talented designers behind it. Many of the top fashion designers launch their own labels, and others add to leading brands. It's hard not to be impressed by the value of brands bearing their surname, whether it's Chanel founded by Coco Chanel or Gucci founded by Guccio Gucci. Founded by designers who rank among the top in the fashion industry, these brands succeed in the market. This success, however, can be attributed to the design culture that passes from generation to generation as well as certain fashion designers. In the case of Yves Saint Laurent, he was the fashion designer who worked for Christian Dior for many years prior to starting his own brand, a contribution which was largely instrumental to the success of the Dior brand. Both Fendi and Chanel have been shaped by German fashion designer Karl Lagerfeld throughout his career. The list focuses on fashion designers, not fashion brands. Their work has shaped the fashion industry and they are still leading it today.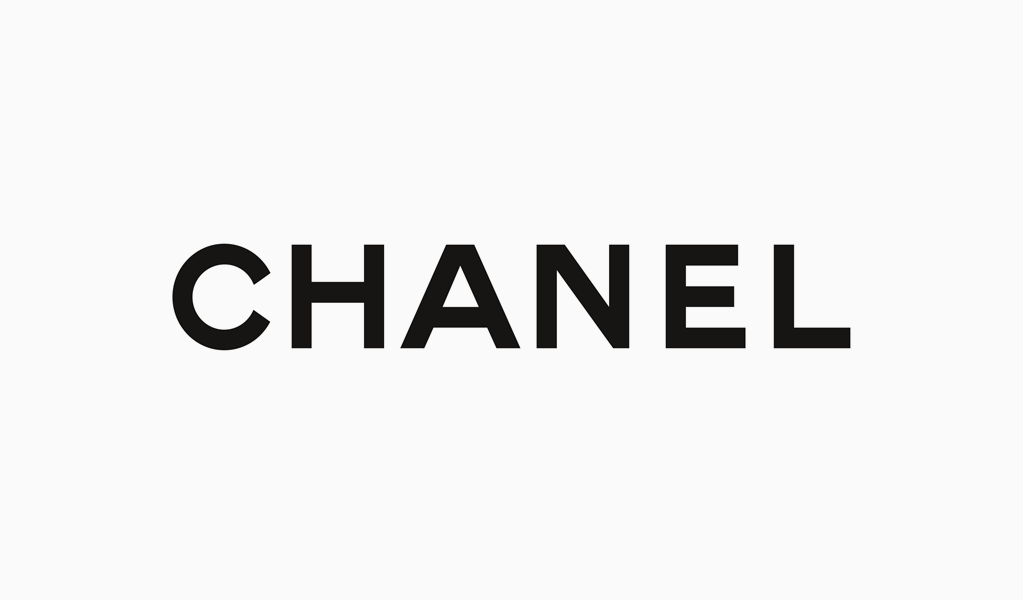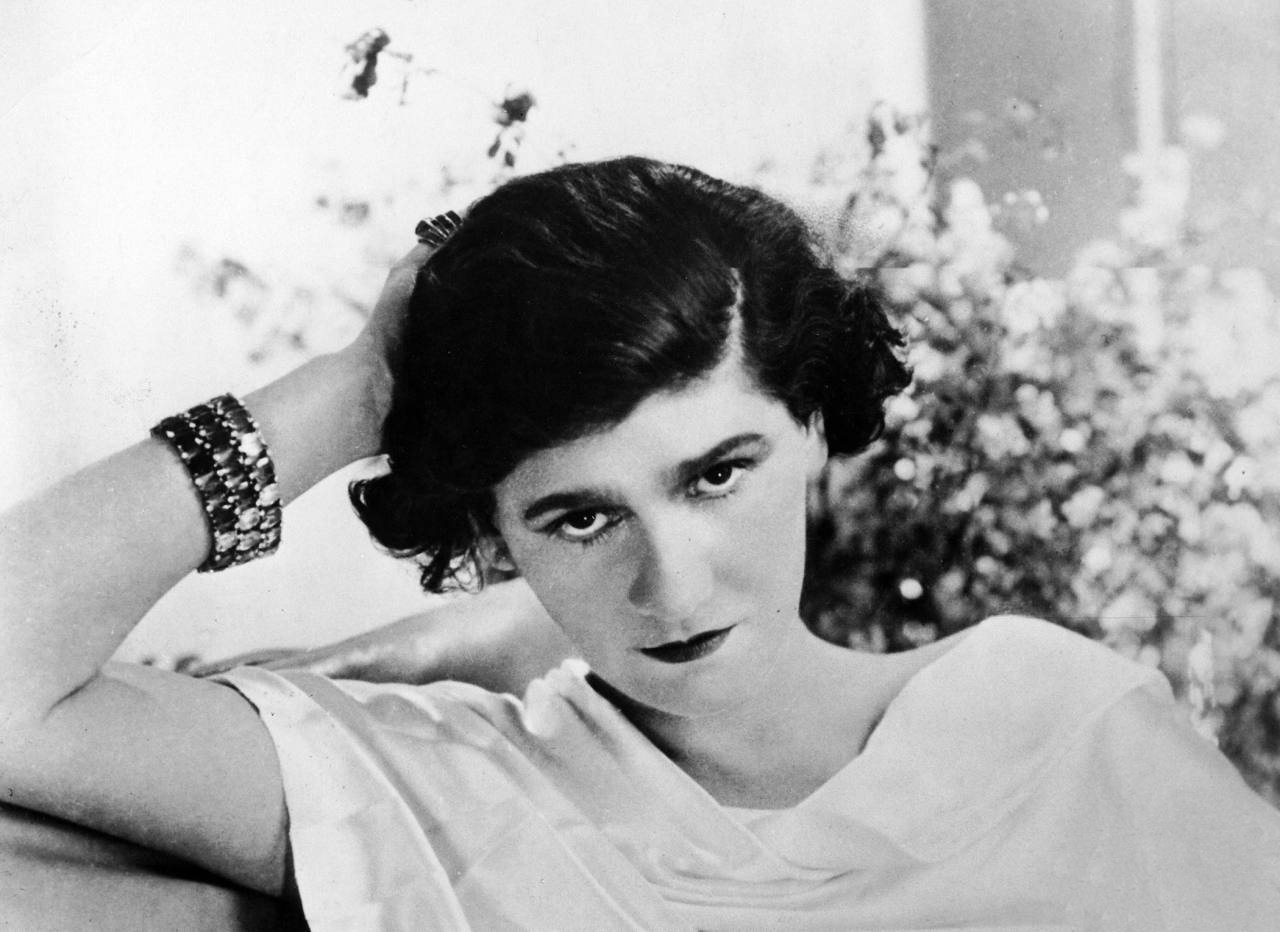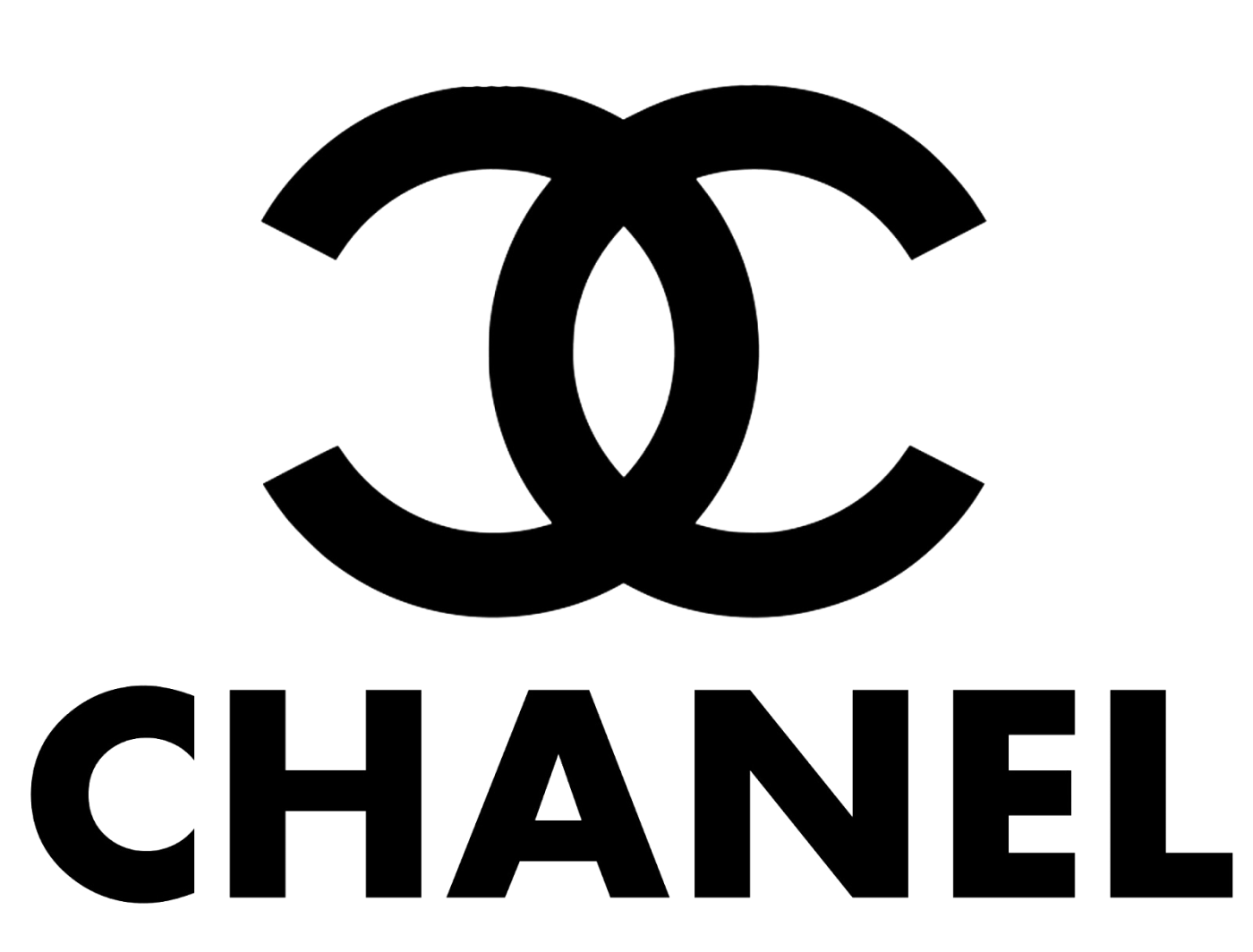 Known for her innovative vision, idealistic drive, and unique style, Gabrielle Bonheur Chanel is recognized as one of the most prominent fashion icons in the world. The designer was born in Saumur, France, on August 19, 1883. She did not have a glamorous childhood. Chanel, the daughter of a peddler, was placed in an orphanage when she was 12 years old. After being raised by nuns, Chanel learned to sew; this skill led to her life's work. A different occupation gave her that nickname. Her name comes from a song she sang in Vichy and Moulin's clubs. She sang in clubs as Coco while she was a musician. The first Chanel store opened in 1910 after Chanel became a milliner. The actress Gabrielle Dorziat wore one of Coco Chanel's hats in Bel Ami, earning her fame. Chanel, which has become a favorite among celebs, has continued to grow confidently by opening one store after another, designing fashion accessories, and adding fragrances to its product line. She designed the interlocked-CC monogram for the brand, which continues to be used today. Chanel, the brand she founded, bears her name. Chanel's philosophy has been the source of Chanel's success for years. Collection Fall/Winter 2021-2022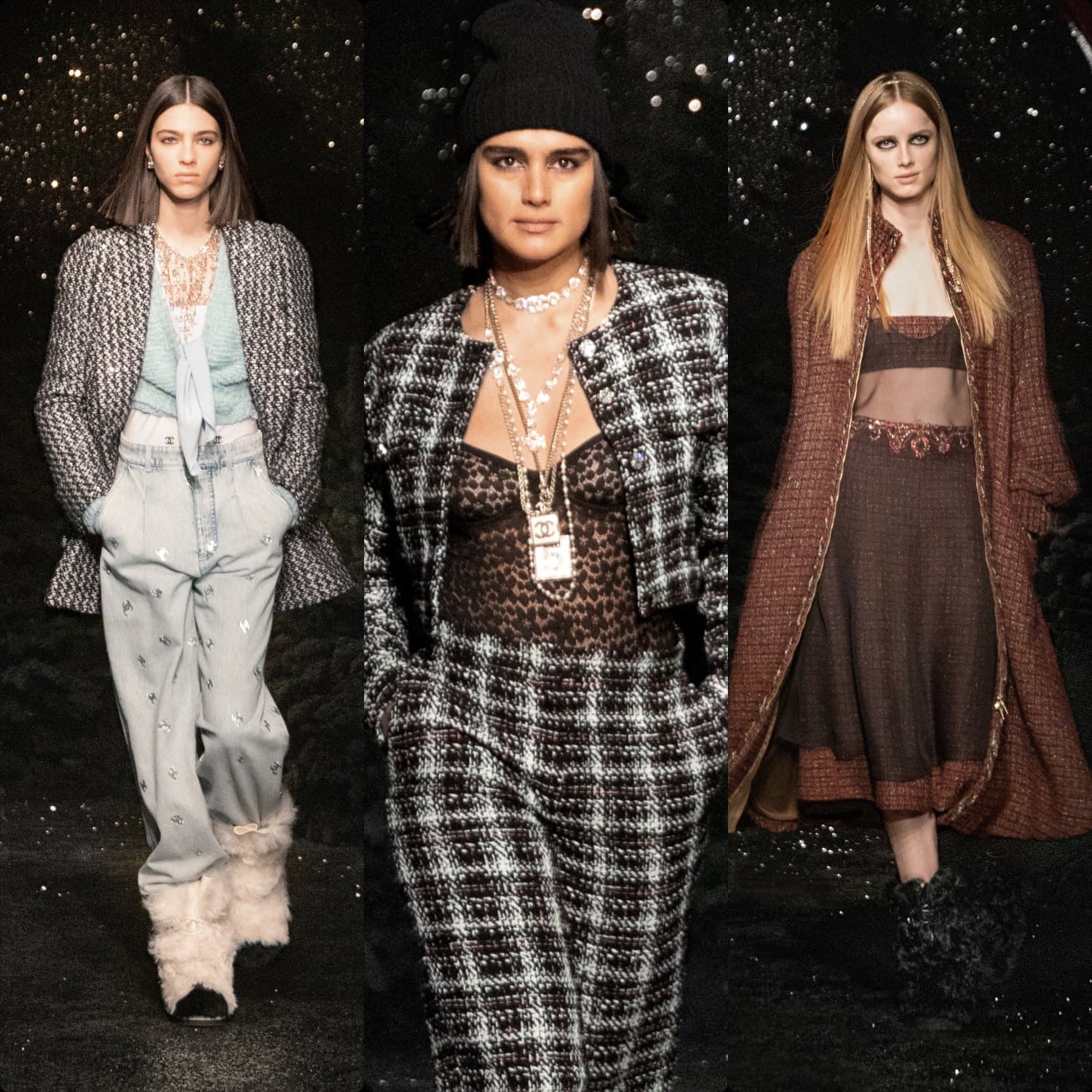 www.chanel.com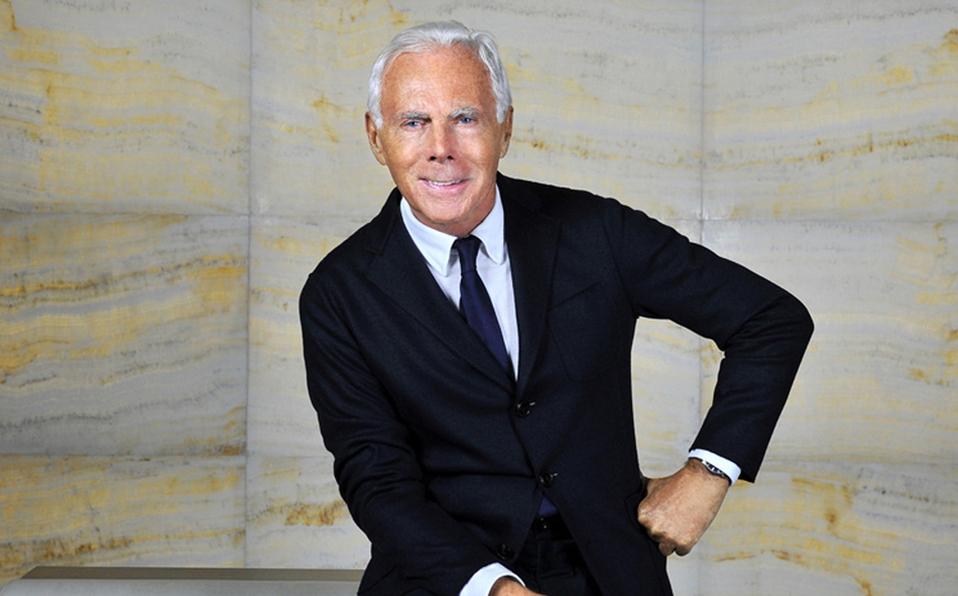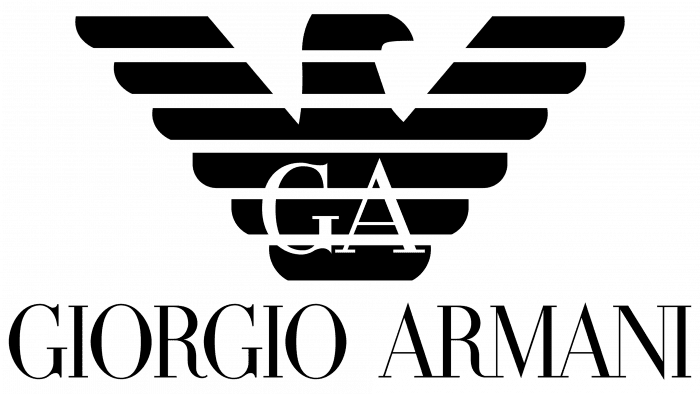 Armani's menswear collections are renowned for their clean, tailored lines. Since 1975, Armani has been providing fashion apparel. Having become the most successful Italian designer by 2001, he now looks to the future with excitement. Models with Body Mass Index under 18 were banned by Armani for the first time, revolutionizing the fashion industry and changing how the industry perceives body image. There is no doubt that Giorgio Armani is a living legend. Collection Fall/Winter 2021-2022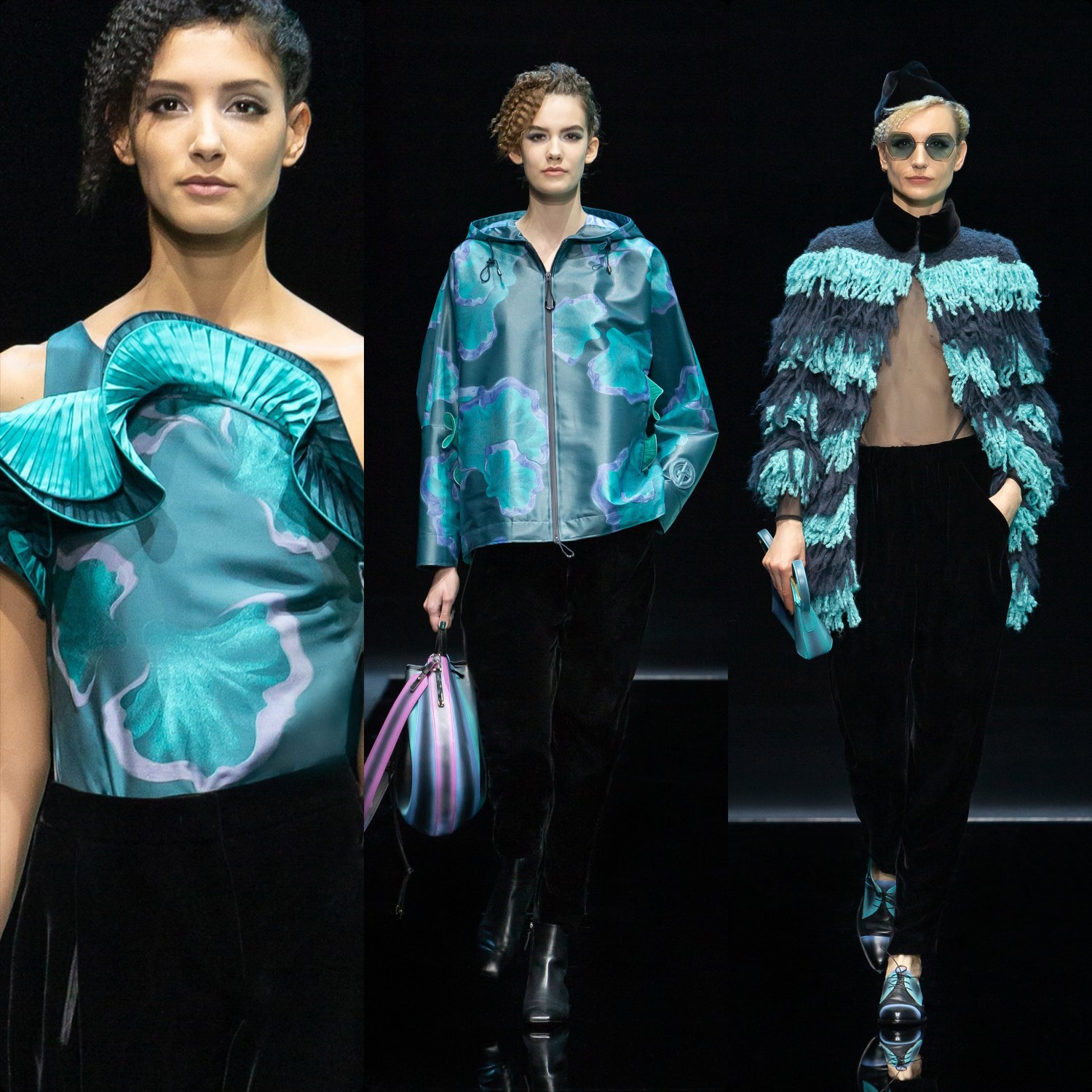 https://www.armani.com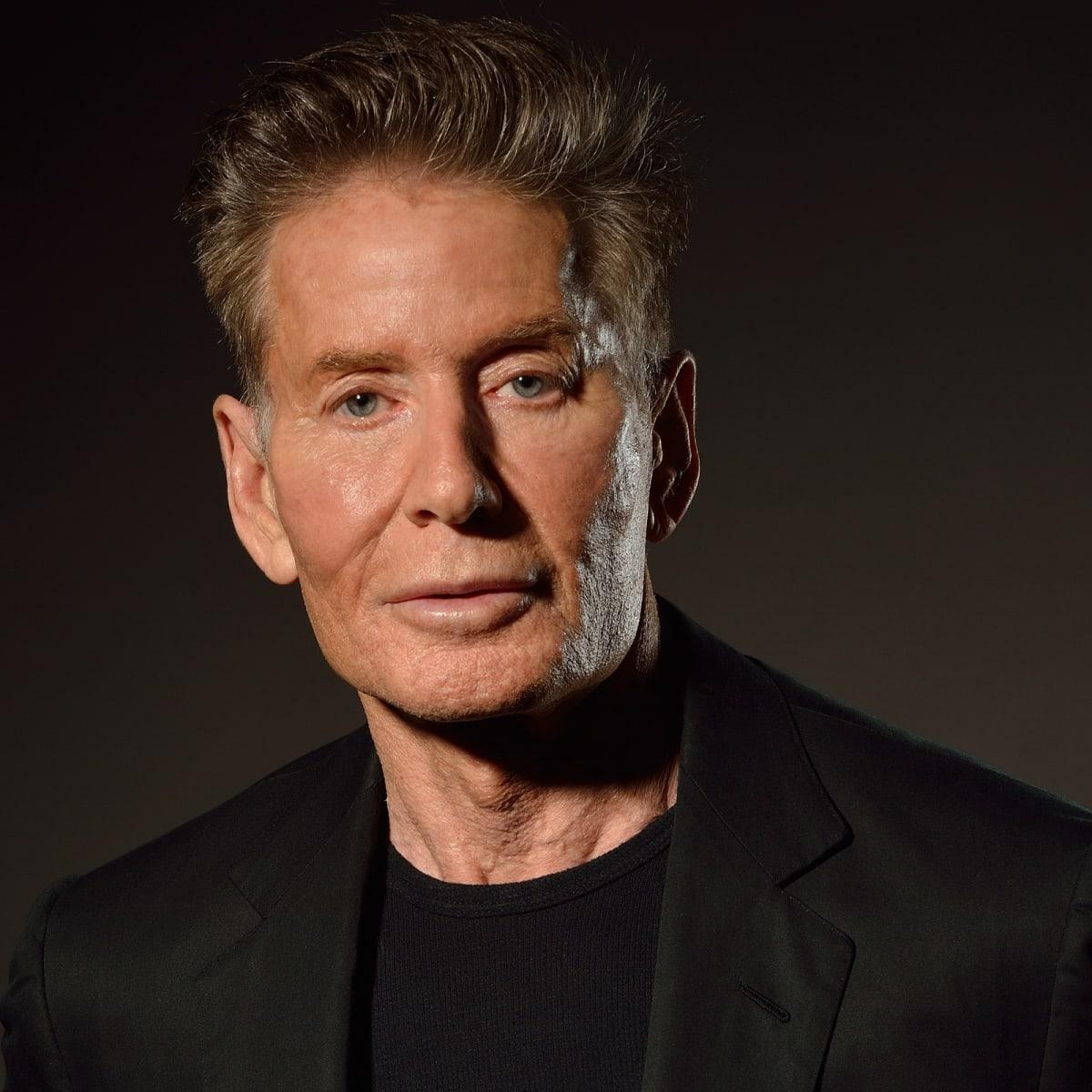 It has been 75 years since Calvin Klein has been one of the most dominant fashion houses in the world. The Bronx native was born in 1942 and studied fashion design at the Fashion Institute of Technology before working as an apprentice at a clothing manufacturer in New York. In an era when hippies were king, he transformed style by incorporating hippie elements into fashion. With his collections, he expresses classic modern design in its simplicity, and still keeps a fashionable edge. Summer Collection 2021-2022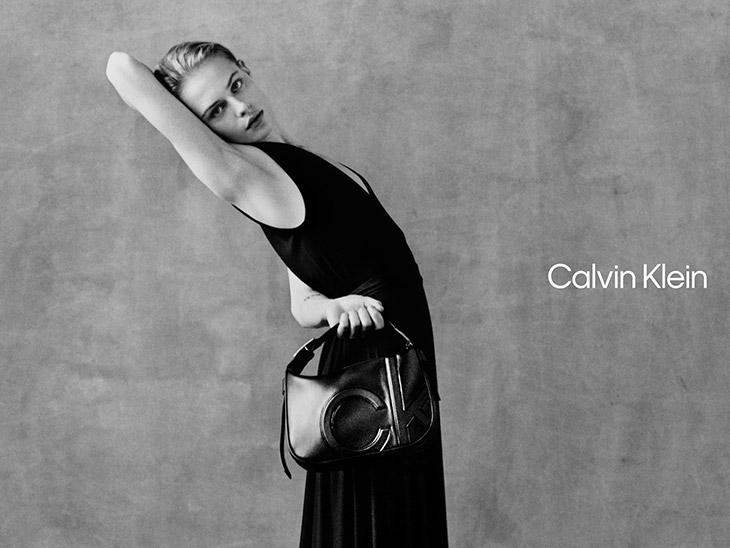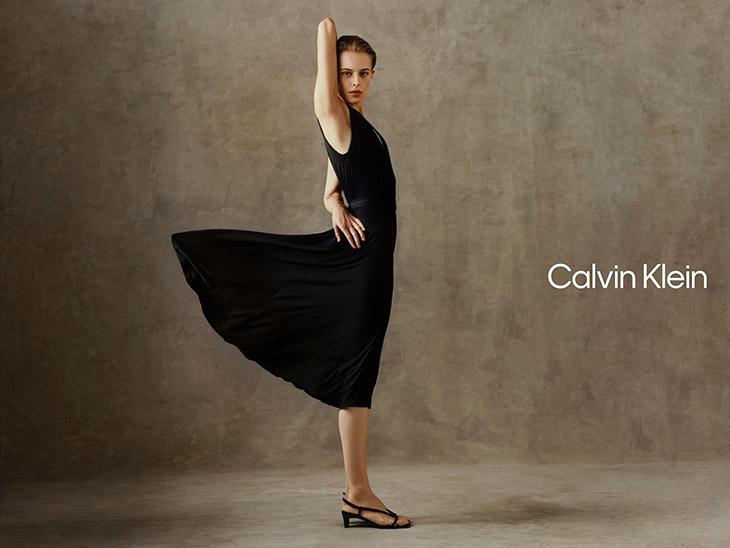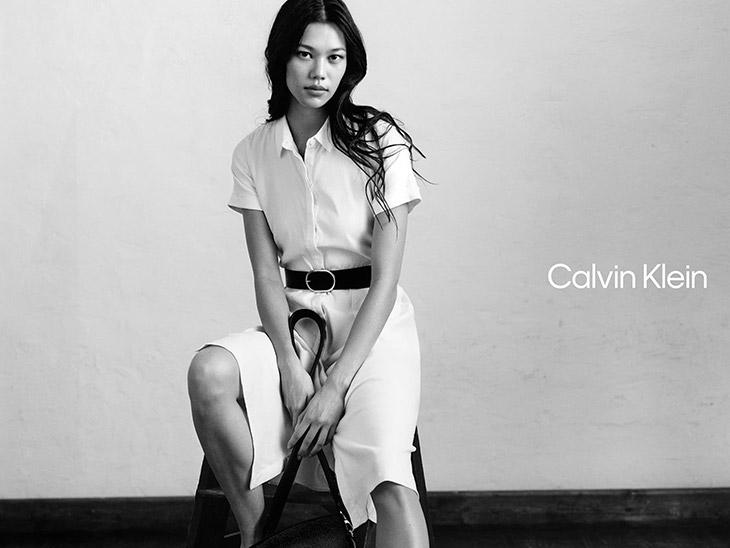 https://www.calvinklein.us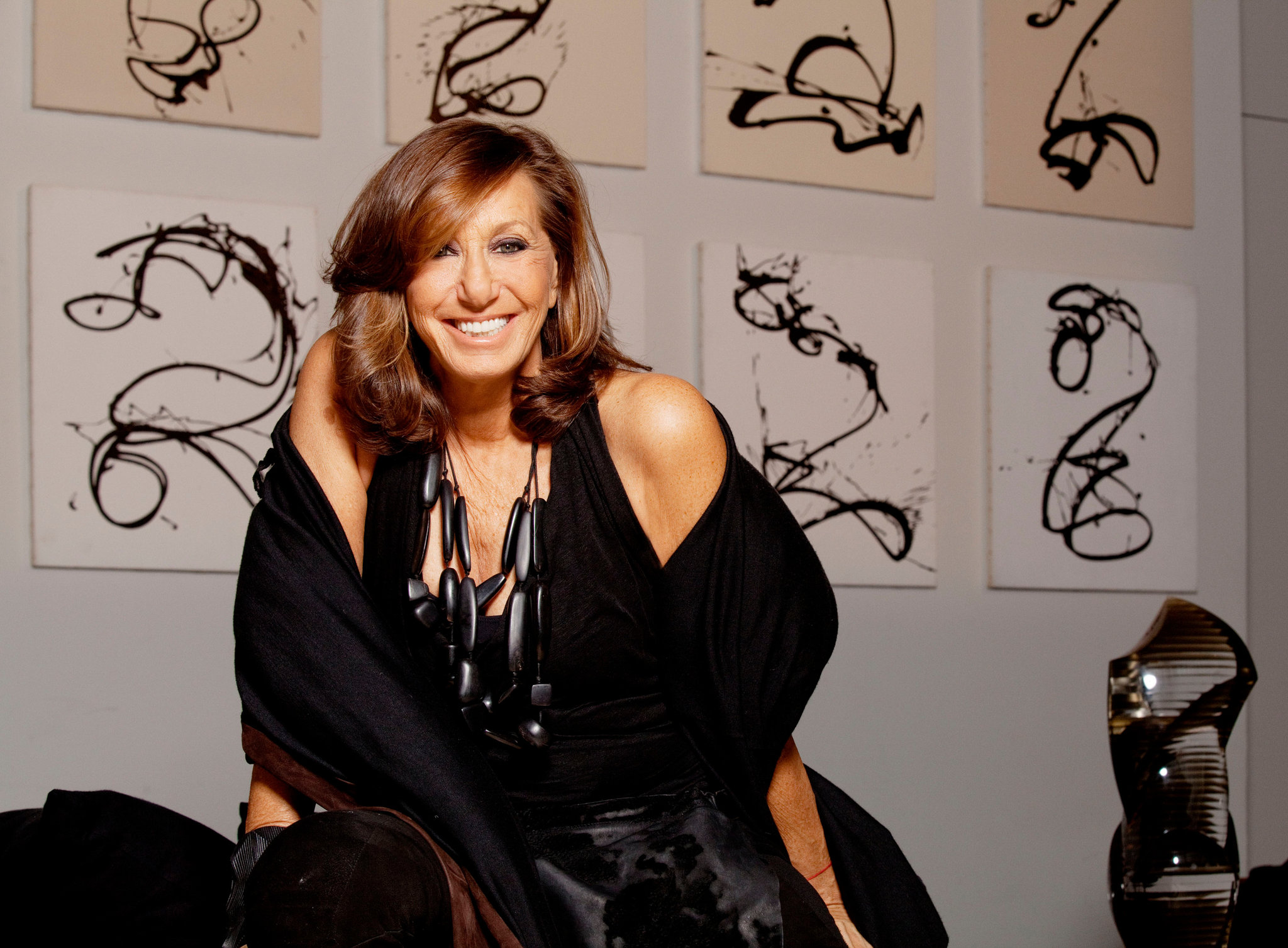 Growing up with a love of fashion instilled in her has shaped Donna Karan's brand in many ways. A renowned fashion designer introduced Seven Easy Pieces in 1984, which changed the way women dressed and viewed style. Donna Karan's pieces reflect her understanding of modern women's needs and wants. She has been one of the most prominent fashion icons for more than 30 years as the sole founder of DKNY (Donna Karen New York). Collection Fall/Winter 2021-2022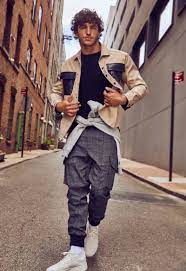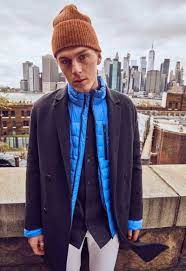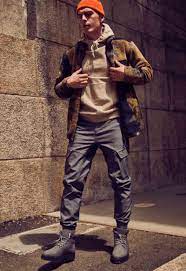 https://www.thefashionisto.com/dkny-fall-2021-mens-collection
Donatella Versace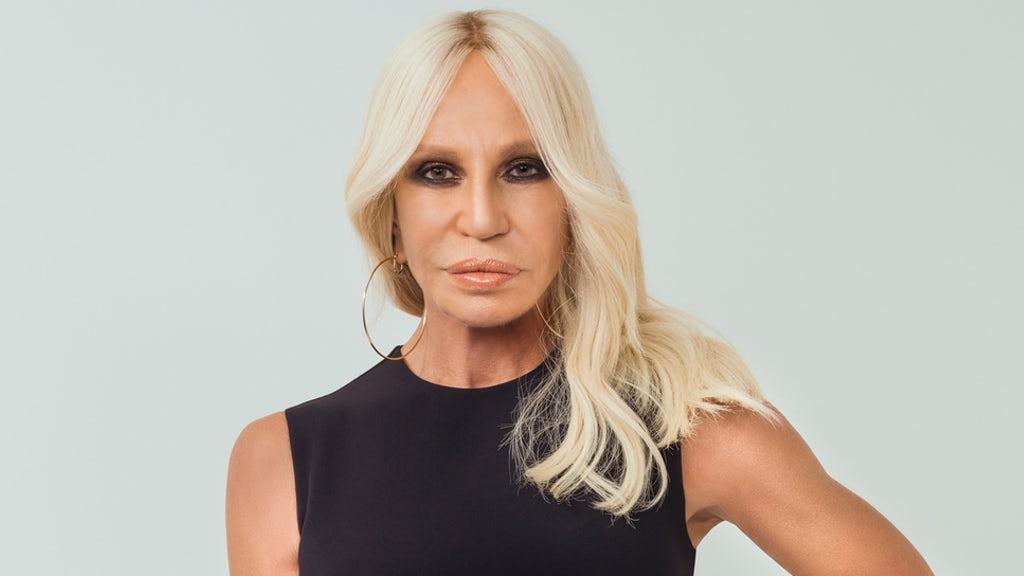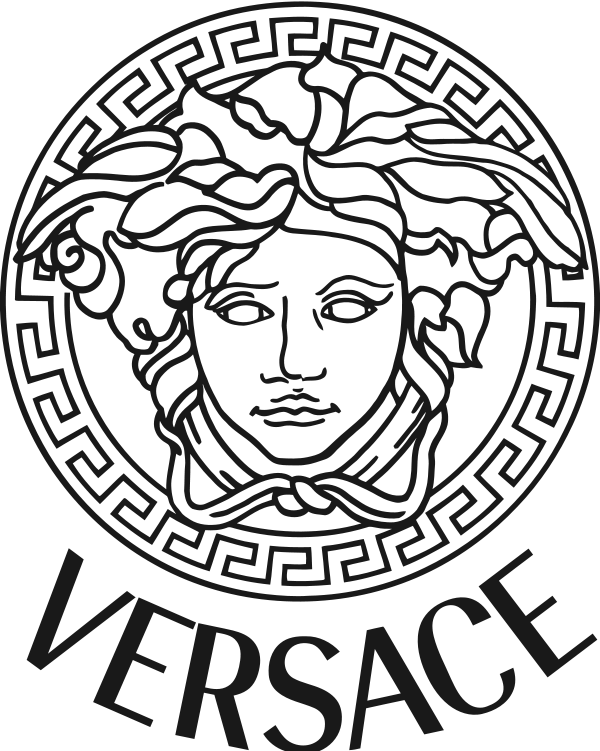 Donatella Versace took over the family name after her brother Gianni Versace was murdered in 1997. In particular, Versace stores and boutiques were established in Milan and New York to meet the needs of global fashion hubs. Many celebrities, including Jennifer Lopez and Madonna, endorse the company's apparel, accessories, fragrances, and home furnishings. Collection Fall/Winter 2021-2022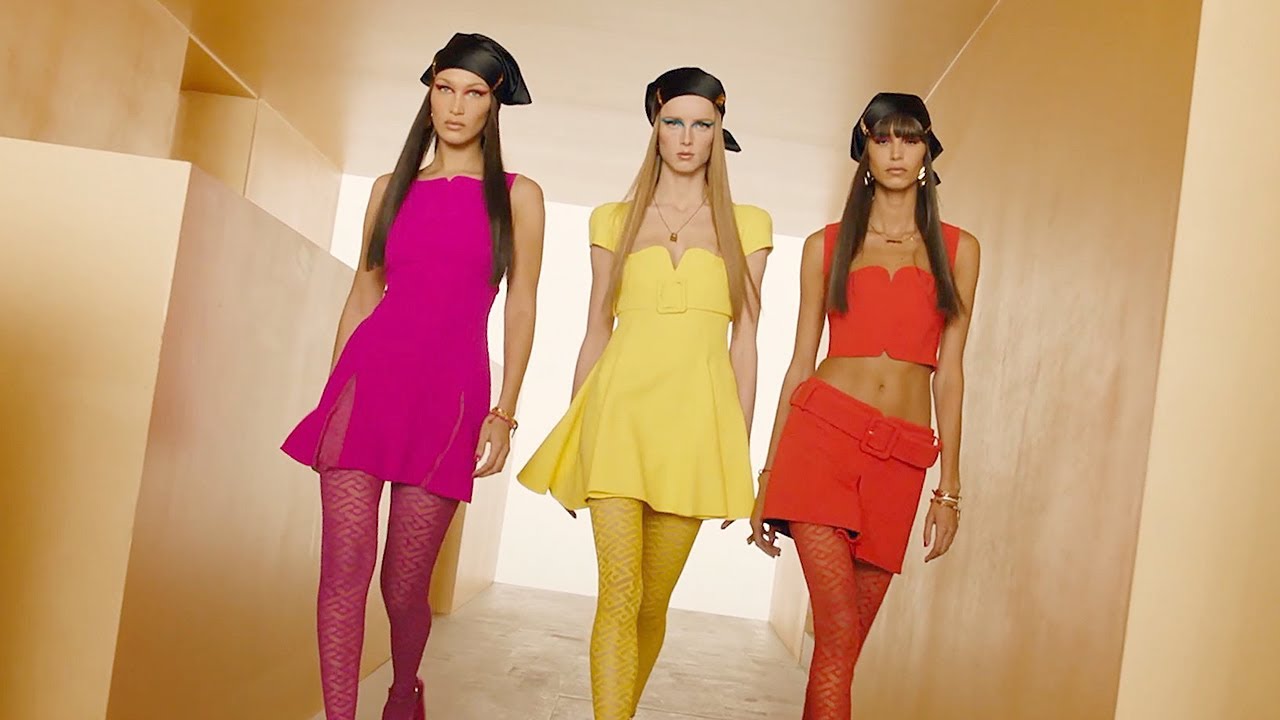 https://www.versace.com
Ralph Lauren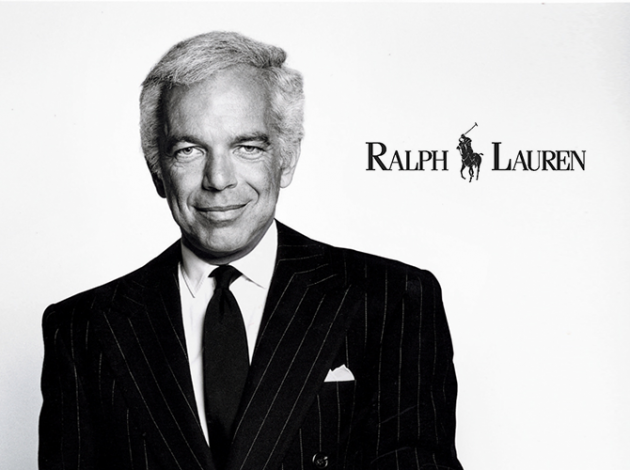 The Bronx, New York City, was the birthplace of Frieda and Frank Lifshitz's fourth child, Lauren. As a sales assistant at Brooks Brothers, he made his first foray into the fashion industry. As a typing manufacturer Beau Brummell employee, he gained experience that led to the founding of Ralph Lauren Corporation in 1967. The Polo brand is named after Ralph Lauren's 1968 collection of sports-related clothing influenced by his father. The Polo brand will eventually become one of the biggest names in the world. In 1971, Polo introduced its signature emblem on women's tailored shirts. Polo players' logos began appearing in his designs in 1972. Despite being in the forefront of fashion for more than 40 years, Ralph Lauren has added other tastes to his life other than fashion. The fashion designer is not fond of being labeled a philanthropist, but he makes a difference. His career has been filled with a number of awards. Because of his creative approach and design skills, he is one of fashion's greatest designers. Collection Spring 2021-2022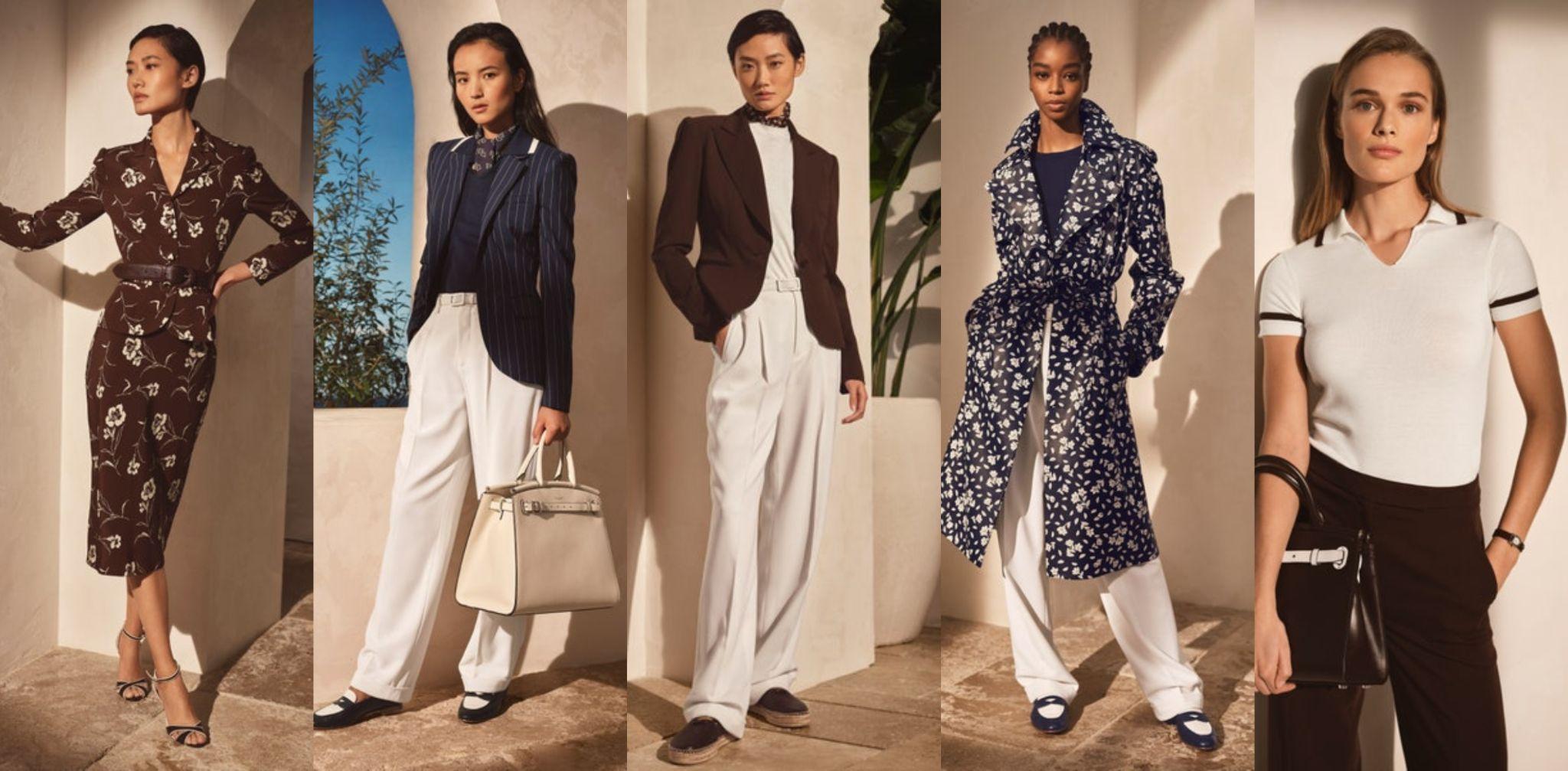 https://www.ralphlauren.com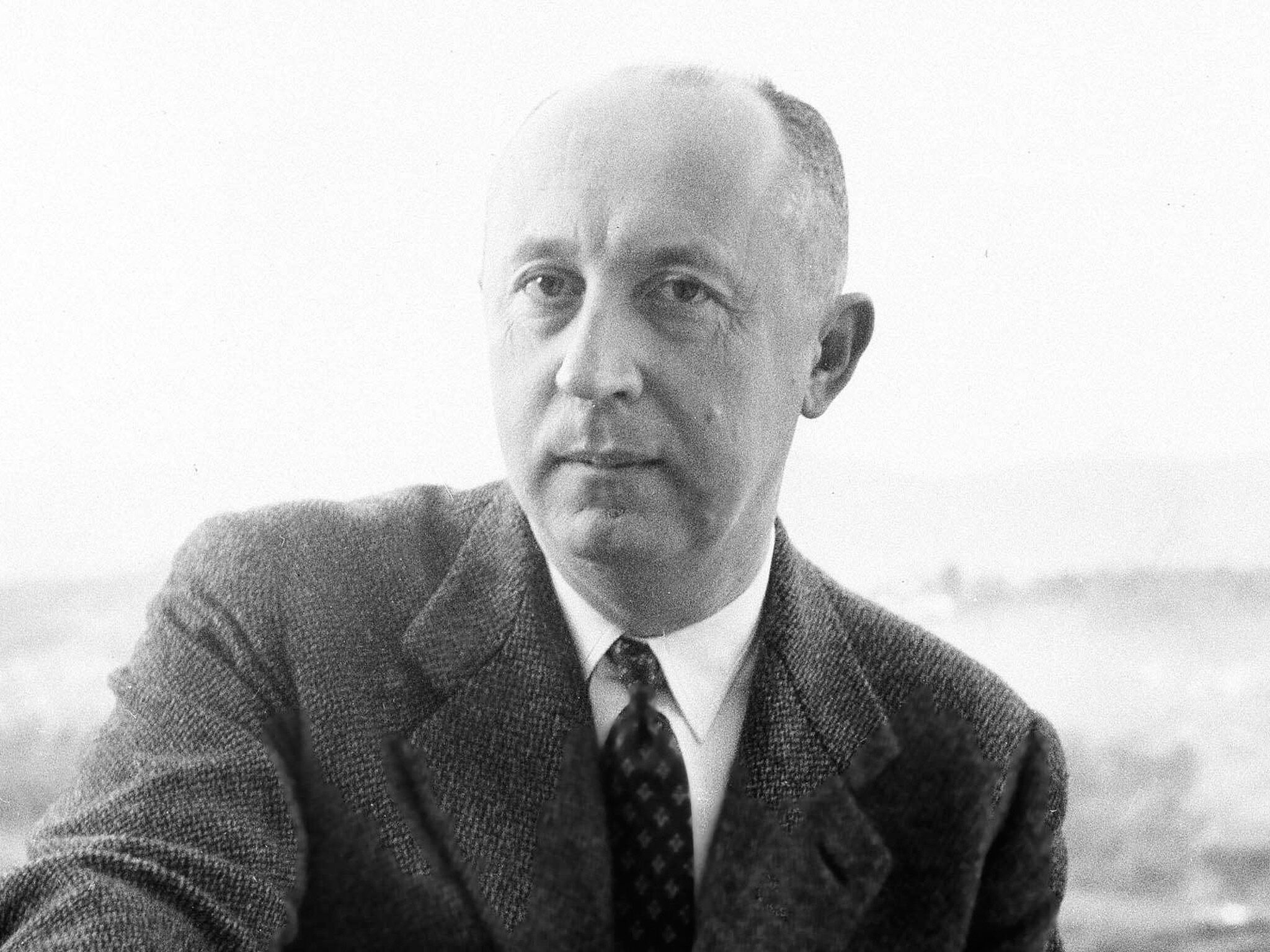 His distinctive "New Look" silhouette made him synonymous with French design and he was born in 1905. As a designer of suits and dresses following World War II, Christian Dior revolutionized the fashion industry. After more than seven decades of male leadership, the fashion house made headlines when Maria Grazia Chiuri became the first female artistic director following a seven-decade period. With just two short years under her belt, her career as a co-creative director at Valentino has taken off, using the stage to promote feminism, women empowerment, and the arts. READY-TO-WEAR SPRING-SUMMER 2021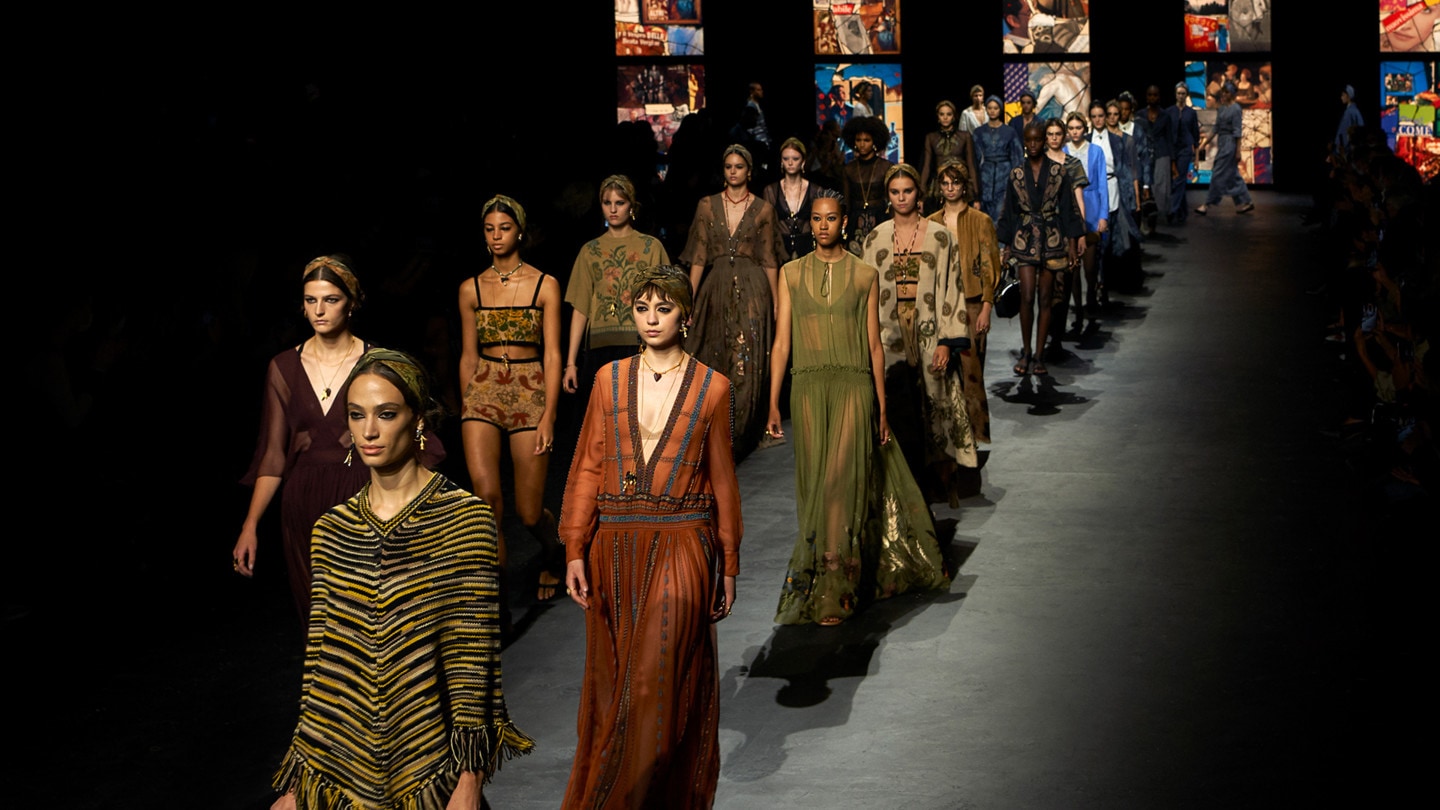 https://www.dior.com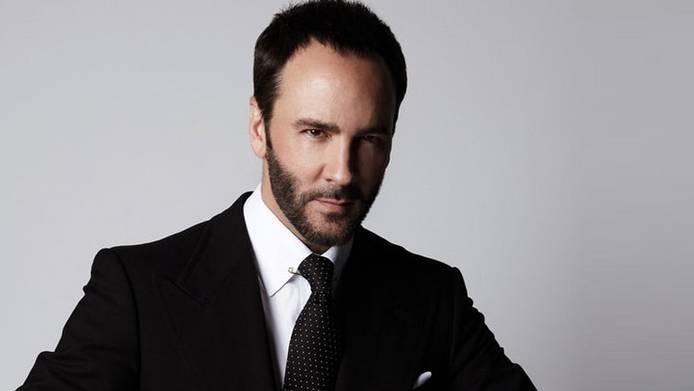 Tom Ford, a celebrated designer, has created high fashion, high-end accessories, and clothing that we can't get enough of. Prior to starting his own label, he worked as the creative director for both Yves Saint Laurent and Gucci. From Texas, the icon aspired to be an actor, but fate had other ideas. The icon was at the height of his fame when he won the award for Best International Designer in 2000. Collection Fall/Winter 2021-2022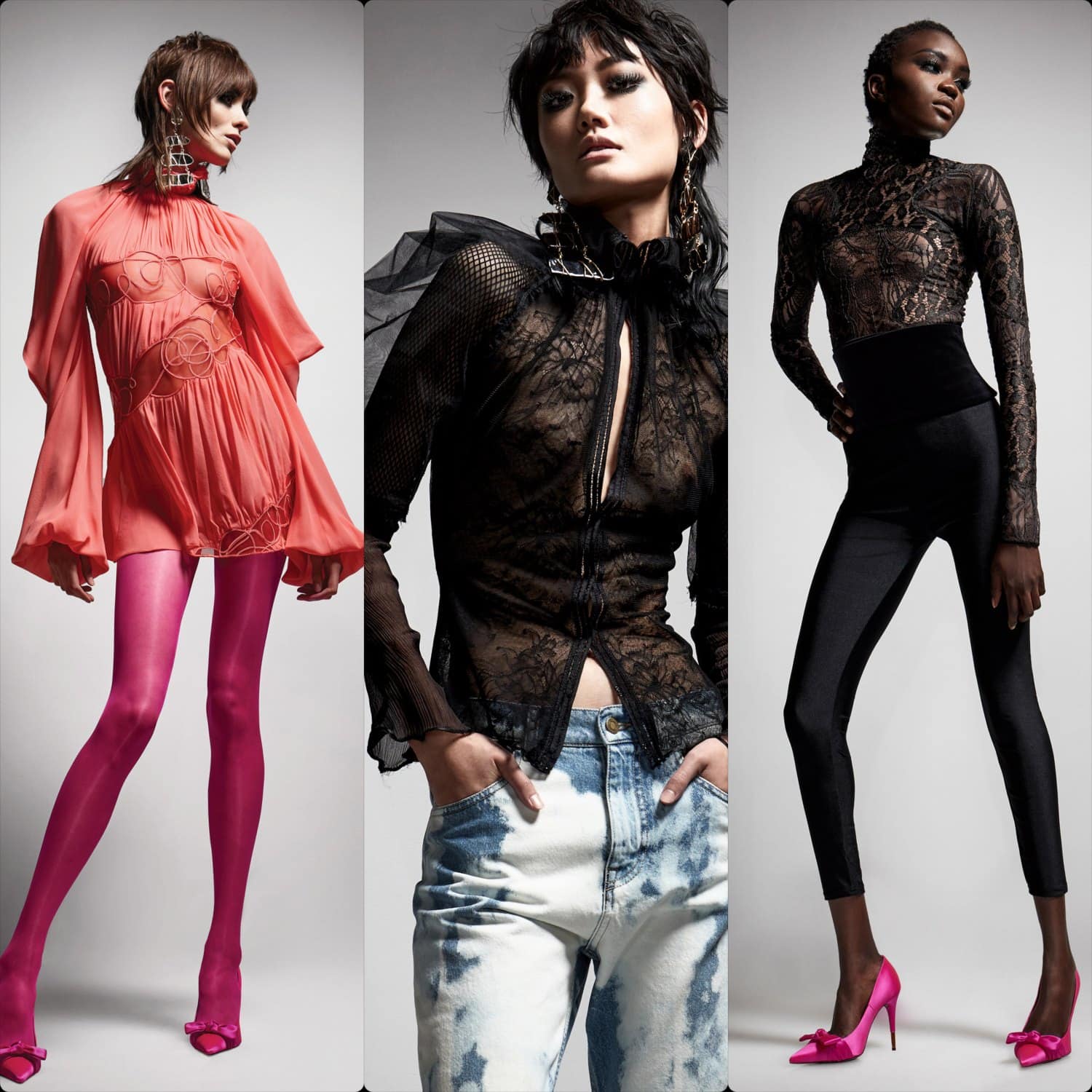 https://www.tomford.com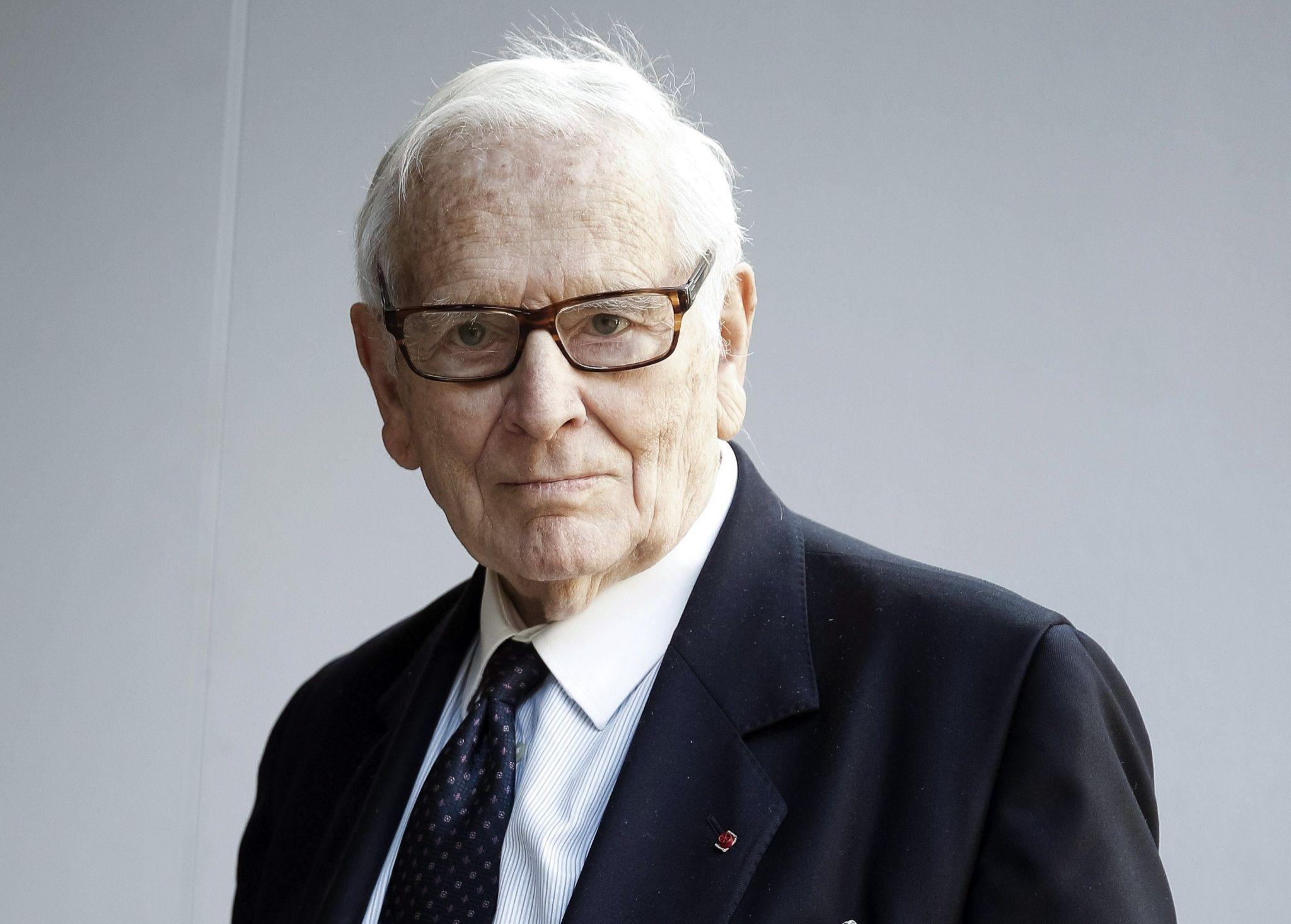 Pierre Cardin, an Italian born in 1922, was a French designer. During his time studying in central France, he became an apprentice to a clothier and began making apparel at the age of fourteen. He worked as a tailor in Vichy beginning in 1939. As a result of his time at the embassy, he became one of history's most distinguished designers. Following his work with Elsa Schiaparelli, his position at Christian Dior was Head of Tailoring. He launched his career in 1951 from the Palazzo Labia in Venice, where he held a masquerade ball. Cardin rose to fame with his creations that mingled innovation, creativity, and modishness during the space race. A renowned designer of 'bubble dresses,' he used earthly colors and designs to make clothes that seemed to be from another planet. Among his many collections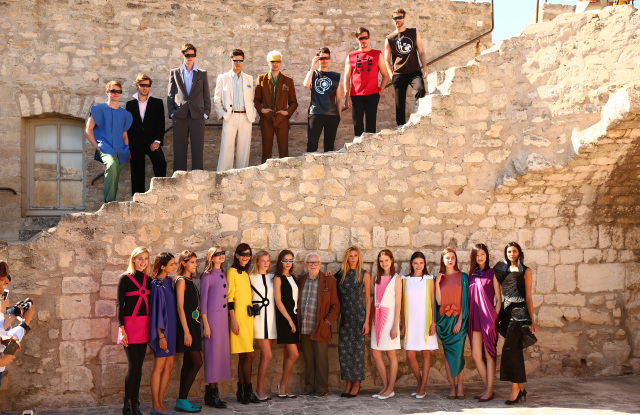 https://pierrecardin.com Yves Saint Laurent

Yves Saint Laurent is a powerful name in the fashion industry, who doesn't know him? His extraordinary work has earned him a reputation as one of history's greatest fashion designers. It was Yves Saint Laurent's use of colorful models and reworking of masculine clothing into beautiful, feminine pieces for women that made him famous in the world of fashion. Yves created the first power suit for women in 1966, making high-fashion, fashionable clothing available to women for the first time. A visionary of the 20th century, he designYves Saint Laurent is a powerful name in the fashion industry. As the inventor of the ready-to-wear concept, he created history during his legendary era. Yves Saint Laurent: His Life and Times, 5 Avenue Marceau 75116 Paris, and L'Amour Fou have all documented parts of Saint Laurent's life. Summer Collection 2021-2022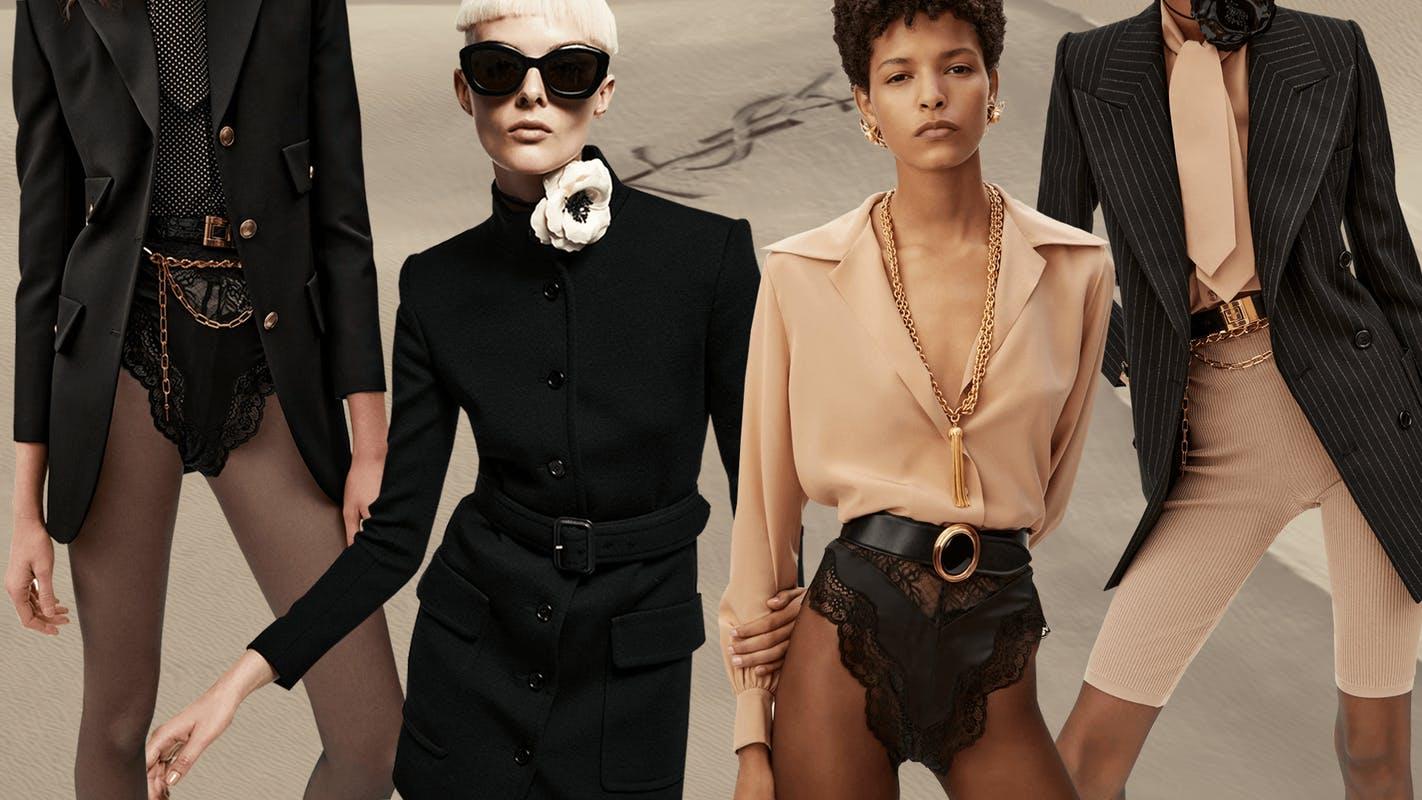 https://www.ysl.com/en-us
Karl Lagerfeld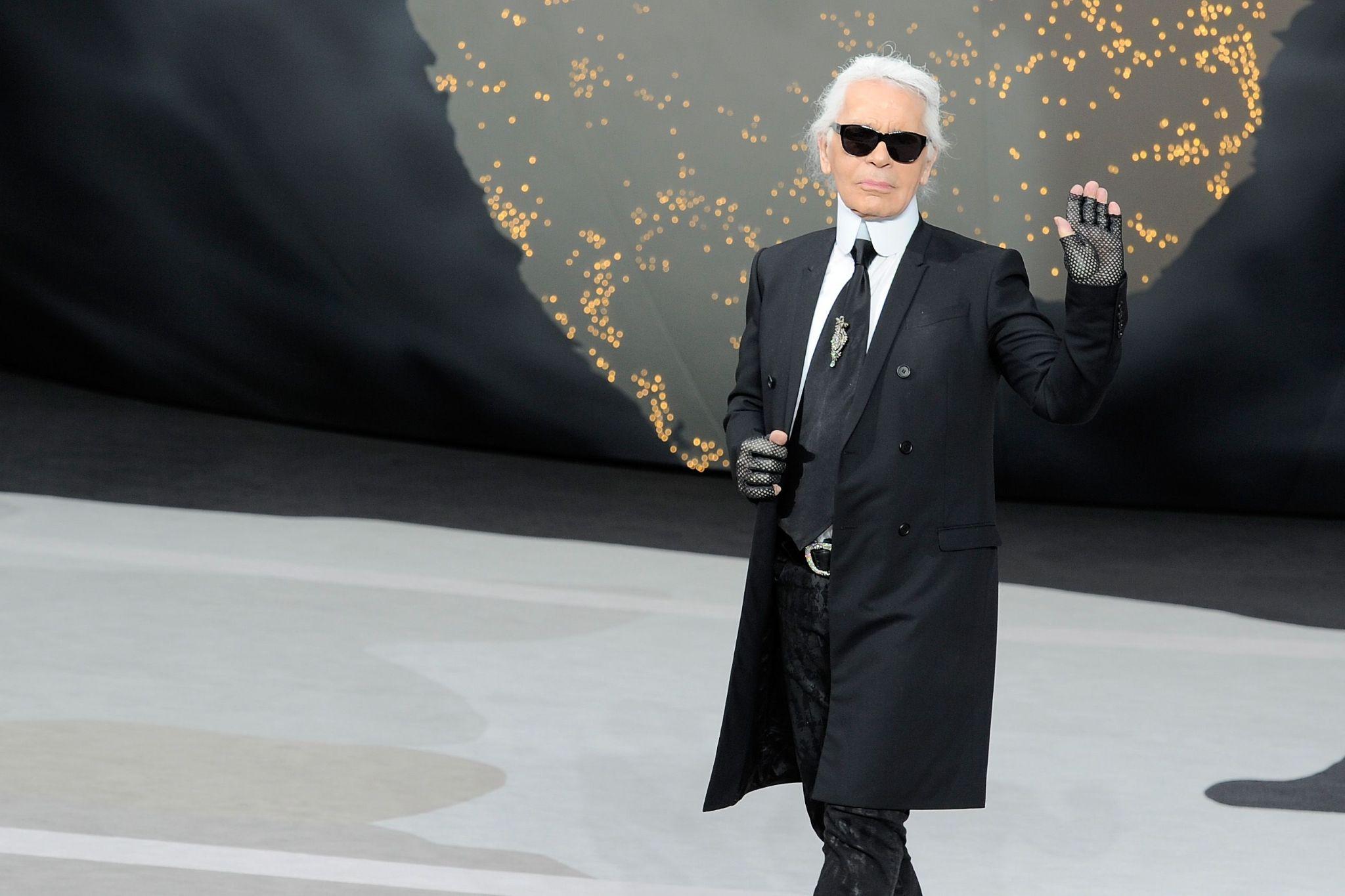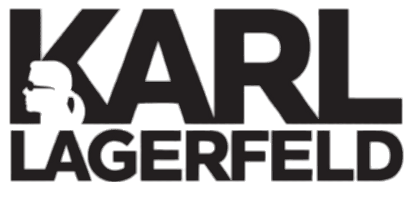 A world-renowned fashion designer. Karl Lagerfeld is a German fashion designer, photographer, and artist. There is no question that Karl Lagerfeld is one of fashion's best designers. The owner of one of the world's most famous fashion brands, Karl Otto Lagerfeld, came from a wealthy background. Until recently the date of Karl Lagerfeld's birth had not been determined. However, after documents discovered after his death and interviews with childhood friends and teachers, his birth date was now established as 1933. His white hair, black sunglasses, fingerless gloves, and high collar shirts have dominated fashion for many years. In 1955, a design competition completely changed the course of his career; the winning designer met Yves Saint Laurent and was awarded the coat category. Pierre Balmain employed Karl Lagerfeld for three years and he developed himself during that time. Jean Patou appointed him artistic director in 1958. In 1967, Karl Lagerfeld became famous when Fendi hired him to modernize their fur collection. The Fendi label officially identifies Karl Lagerfeld as a designer, which means he worked there until his death. Chanel hired him as a creative director in 1983, opening up a second career path for him. In the 1970s, Karl Lagerfeld, one of the world's most brilliant fashion designers, ended Chanel's bad trend and brought the brand back to prominence. The Chanel logo appeared prominently on the product's most visible aspects. In his career, he also built his own brand. In the fashion industry, he has made himself famous by designing many memorable outfits. He established his own brand, Karl Lagerfeld, in 1984. A leading fashion designer, Karl Lagerfeld was creative director of Fendi and Chanel as well as his own brand. Collection Fall/Autumn 2021-2022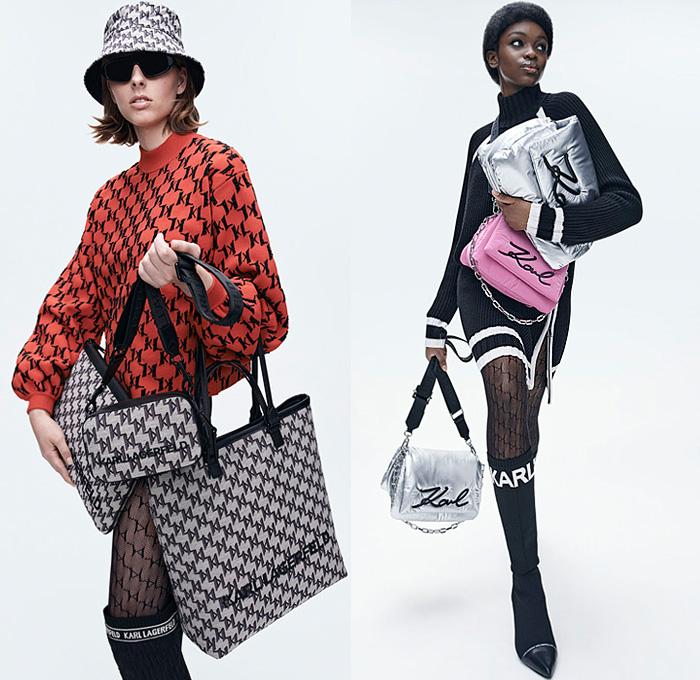 https://www.karl.com Dolce & Gabbana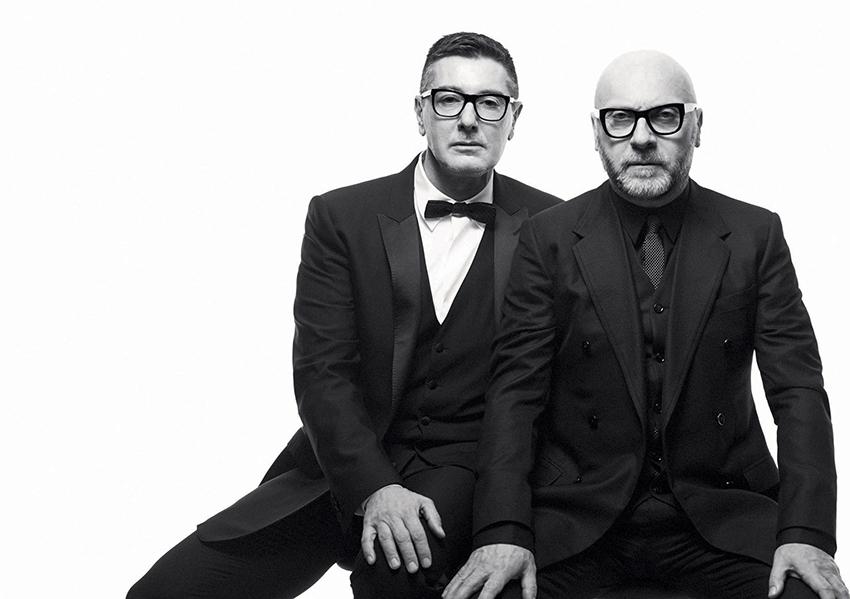 Their designs demonstrate their commitment to empowering women, a philosophy derived from their emphasis on the female body. By debuting a collection at the 1985 Milan Fashion Week, the duo firmly established themselves as an eminent luxury brand. As part of its new lines, Dolce&Gabbana introduces an element of classicism to its design aesthetic while staying true to its timeless creativity. Dolce and Gabbana have undoubtedly had a profound influence on the fashion world; they are among the most influential designers today. Spring/Summer Collection 2021-2022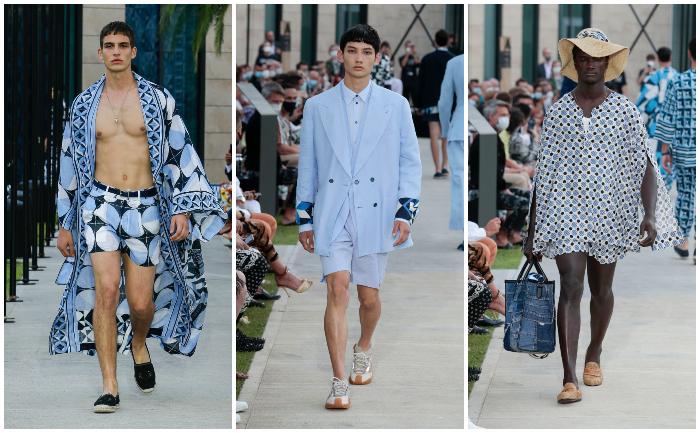 https://www.dolcegabbana.com
Valentino Garavani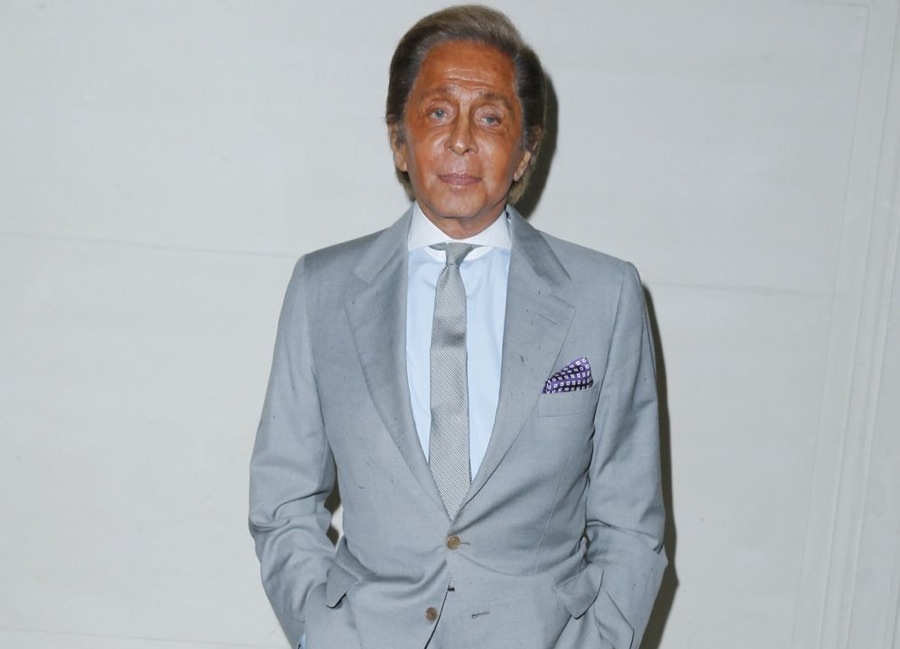 Originally from Italy, Valentino Clemente Ludovico Garavani (1932) is an Italian fashion designer. He is also the founder of Valentino S.p.A., one of the most popular fashion brands in the world. When Valentino completed an apprenticeship under his aunt, Emestina Salvadeo, and a local designer, he became interested in the field of fashion. With the help of his parents, Mauro Garavani and Teresa de Biaggi, Valentino moved to Paris to pursue his dream of becoming a designer. Jacques Fath and Balenciaga were the first companies where he completed internships. His next job was with Jean Dresses where he helped Jacqueline de Ribes, an icon of style, sketch her ideas of dresses for five years. In addition to this, he worked two years at Guy Laroche's boutique. A legendary Italian dressmaker in the early 1960s, he received the Neiman Marcus Fashion Award in 1967, the fashion industry's Oscar. Having announced his retirement in 2007, the designer presented his final collection in 2008, Paris. Haute Couture Fall/WInter 2021-2022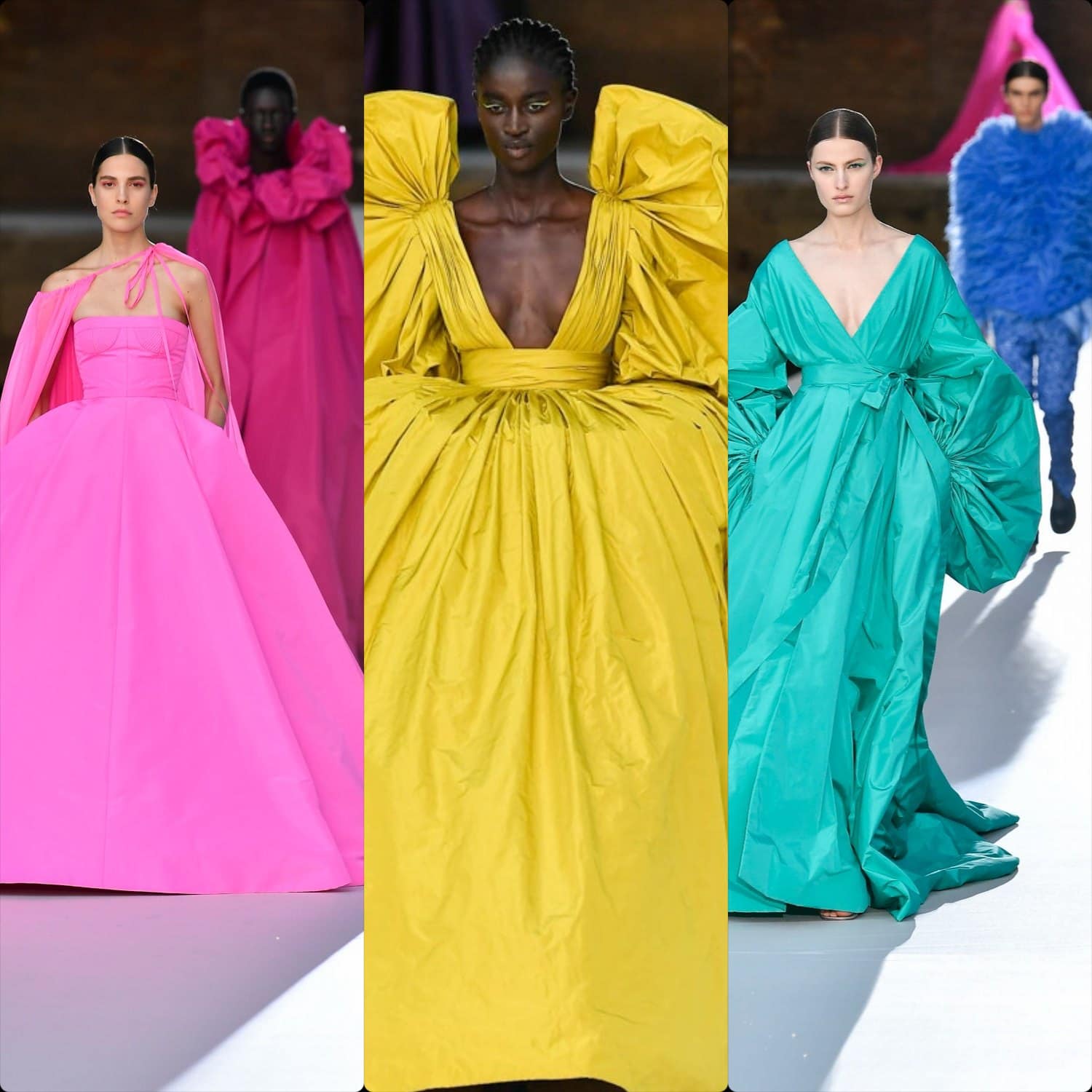 https://www.valentino.com Jean-Paul Gaultier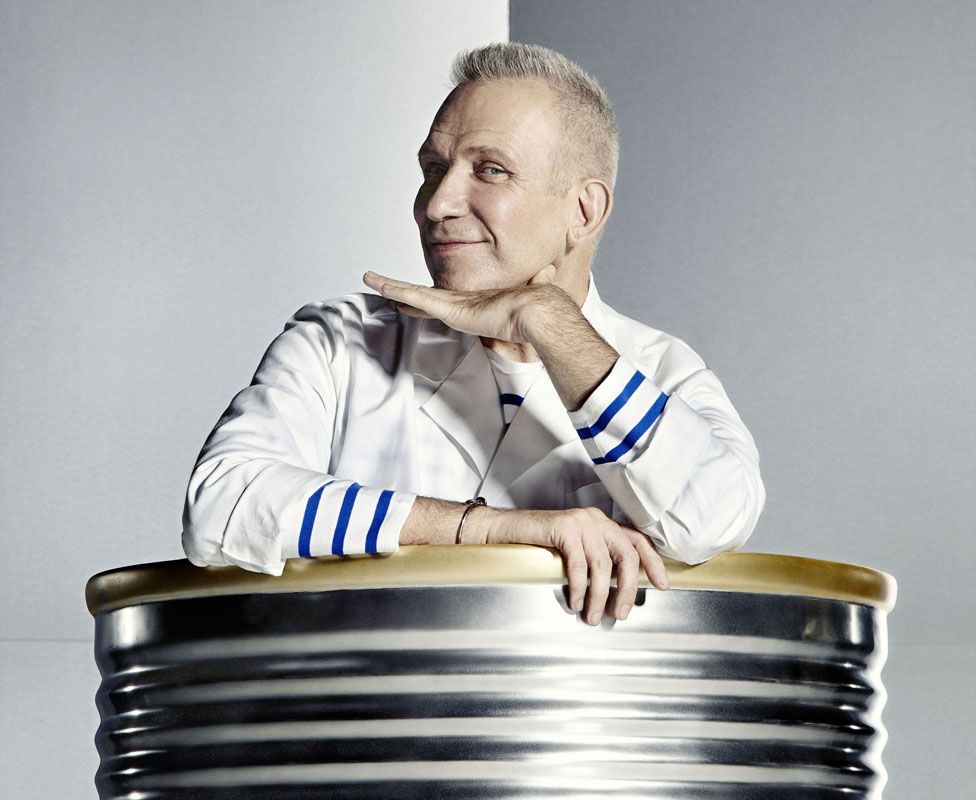 The 24th of April 1952 was Jean-Paul Gaultier's birth date. Designer of haute couture and prêt-a-porter for the French fashion house. From an early age, Gaultier sent sketches to couture designers rather than receiving formal education. In 1964, Gaultier became the assistant to Pierre Cardin after being impressed by his drawings.
Following his first year at Pierre Cardin, he spent a couple of weeks working for Jacques Esterel before returning to Manila to administer the label.
The first collection of his was released in 1976, and since then he has become known as an industry enfant terrible. With an eye toward popular culture, street wars, or playful ambiguity, he has developed his designs using a variety of methods. He uses old men, muscular women, tattooed and pierced models in his shows, which is very eccentric for the fashion industry. In this way, he was criticized and popular at the same time. He continuously challenges stereotypical femininities with a sensual and irreverent style. The artist refuses to conform to traditional gender roles and embraces androgyny. 1982 was the year he established his own firm. Haute Couture 2021-2022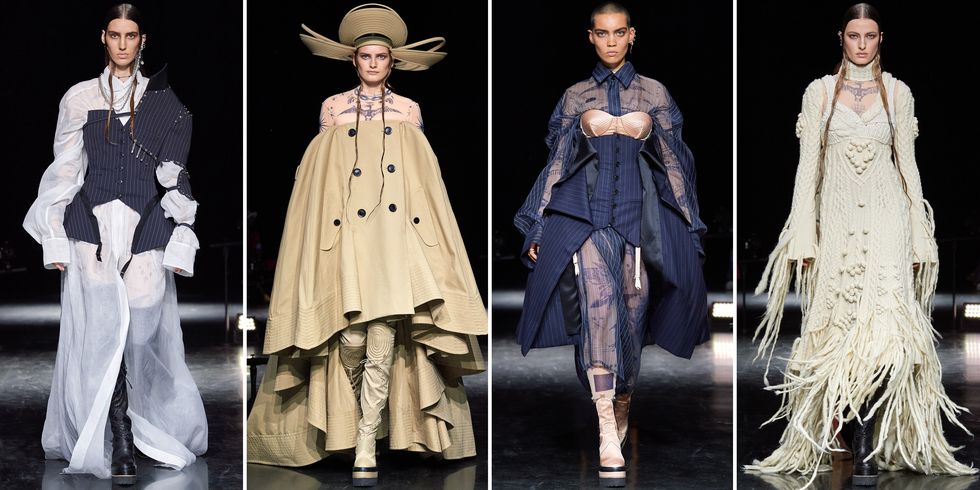 https://www.jeanpaulgaultier.com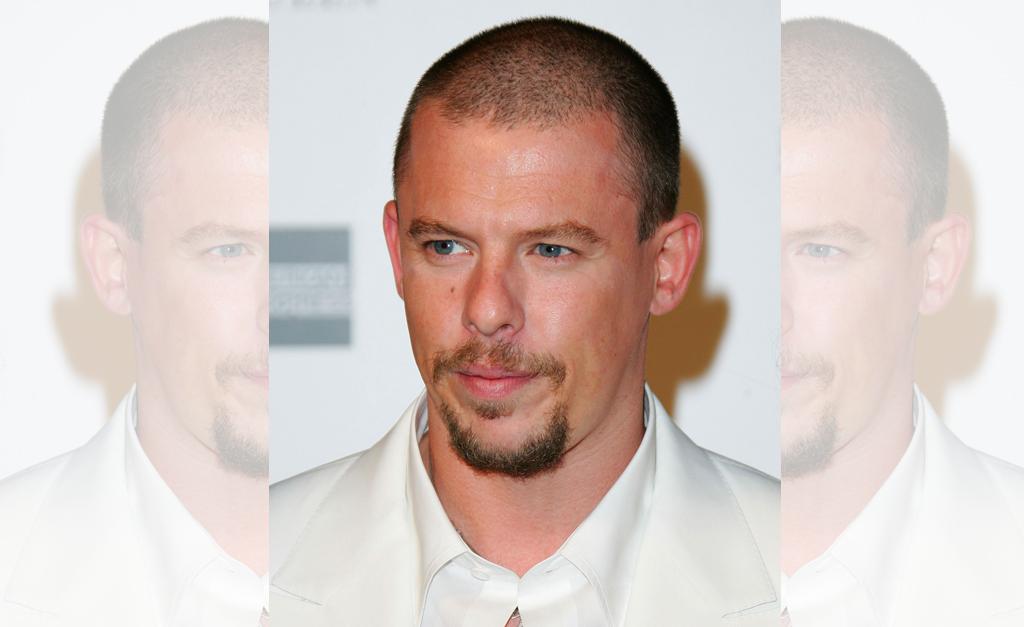 His most notable accomplishment is having worked as head designer at Givenchy from 1996 to 2001, as well as having established his own label. McGuire was born in Glasgow, Scotland, on March 17, 1969. He was born in London to a taxi driver and a teacher. His school of choice was Carpenters Road Primary School. He began sewing clothes for his sisters at this time, with the intention of becoming a fashion designer one day. Alexander McQueen worked at reputable companies such as Anderson & Shepherd, Barmans & Nathans, and Romeo Gigli before launching his own line in 1992. McQueen was known for his iconic style, extravagance, and extraordinary designs. McQueen's passing in 2010 shocked not just the fashion world, but the entire world. As one of the most highly regarded designers in the world, Alexander McQueen's wedding gown designed for Kate Middleton in 2011 was widely praised for its beautiful craftsmanship. Pre Fall Collection 2021-2022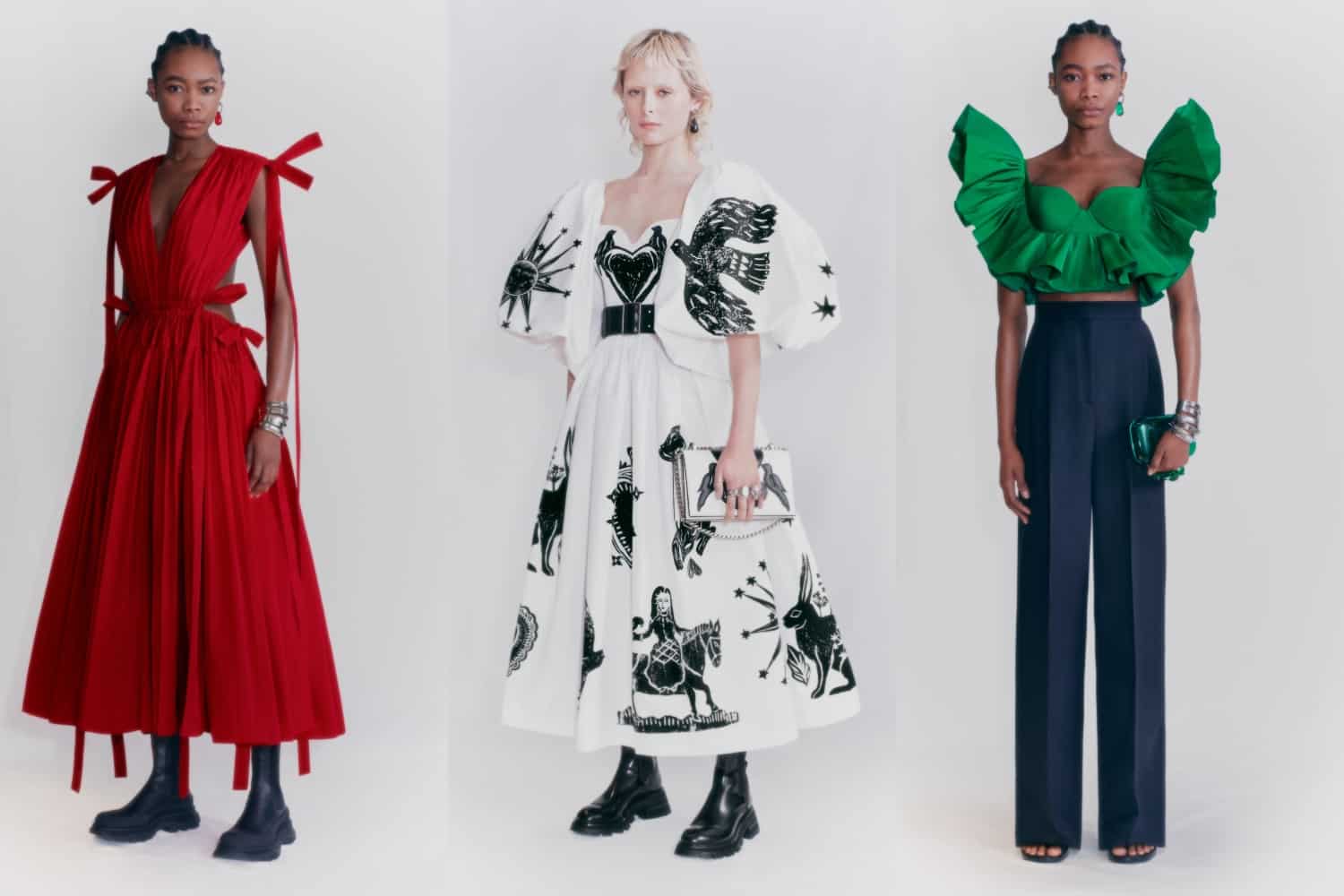 https://www.alexandermcqueen.com
By Rashmi Goel