In this blog, we will read about the amazing Taylor Swift Kansas City concert. Who doesn't know Taylor Swift and her successful tours, she is famous all over the world. And no one would want to miss their concert, especially her fans. This concert was among the much-anticipated Taylor Swift concert in Kansas City, which took place at Arrowhead Stadium. The concert experience was more than simply music; it allowed fans to get immersed in Swift's universe.
There are some things you cannot bring to Taylor's concert like knives, guns, laser pointing devices, fireworks, portable heaters, and more. These things can cause harm in several ways so these things should be avoided. But, there are some things that are allowed like: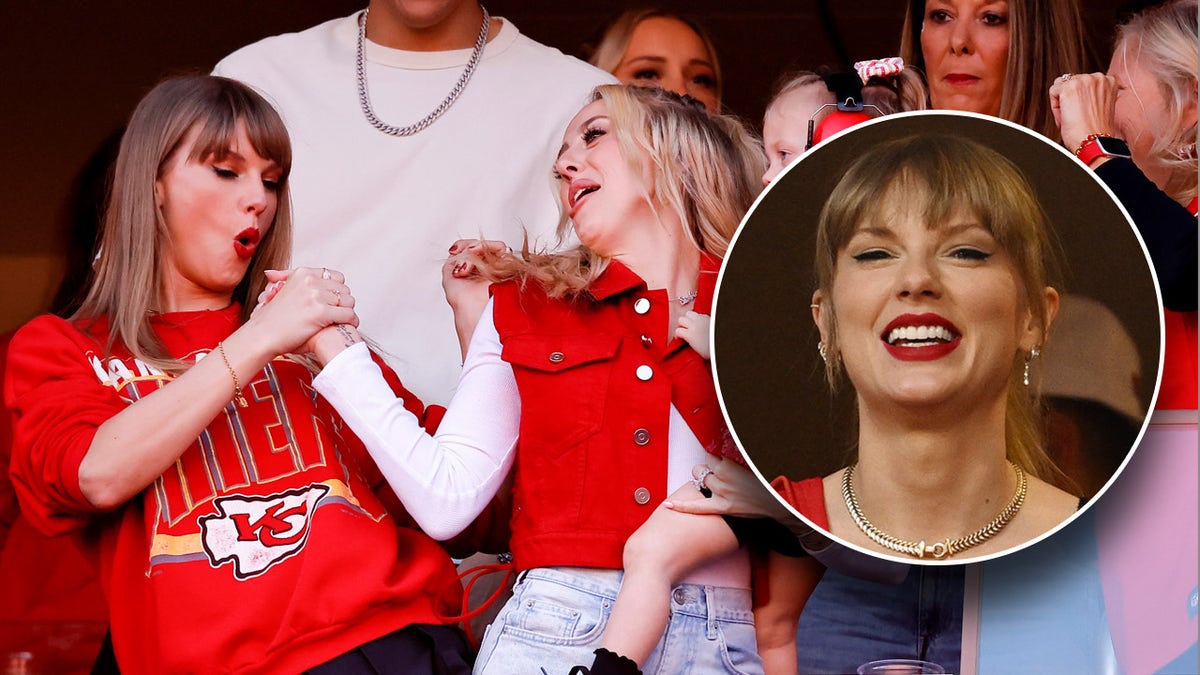 Image Source: google.com
1: Binoculars are permitted but must be brought without a case.
2: Small and medium-sized banners, placards, and flags.
3: Cameras (under 6 inches without a case)
4: Portable chargers:
5: Seat cushions that lack pockets or covers.
6: Small, tightly sealed water bottles
7: Umbrellas in small sizes
Who is Opening for Taylor Swift in Kansas City
During the "The Eras Tour" at GEHA Field at Arrowhead Stadium, special guests opened for Taylor Swift. Concert Schedule: Friday, July 7 and Saturday, July 8 (Both concerts began at 6:30 p.m.) But you must be curious about who were the special Guests? MUNA and Gracie Abrams were the guests who performed before Taylor Swift on both evenings. Fans not only got to see Taylor Swift but also MUNA and Gracie Abrams, making it an incredible lineup for two nights. It was an once-in-a-lifetime musical experience!
Suggested Post: Taylor Swift Ticket Minneapolis: Where to Buy Last Minute Ticket?
When is Taylor Swift Coming to Kansas City 2024
The new dates span October and November 2024. The guests who will be joining her on these additional dates is Gracie Abrams.
The new U.S. tour stops include:
Hard Rock Stadium – Miami, Florida; Oct. 18-20, 2024
Caesars Superdome – New Orleans, Louisiana; Oct. 25-27, 2024
Lucas Oil Stadium – Indianapolis, Indiana; Nov. 1-3, 2024
Rogers Centre – Toronto, Ontario; Nov. 14-23, 2024
Here is some Taylor swift eras tour pictures for her fans around the world.
Know More Arrowhead Stadium Taylor Swift Bag Policy. If you're planning to attend Taylor Swift's Eras Tour at Arrowhead Stadium in Kansas City, you need to be aware of the venue's bag rules and the goods you can bring inside.
If you want to bring a bag, it has to meet to the following specifications:
A clear zip-seal bag one gallon in size, similar to a Ziploc bag.
Clear plastic, vinyl, or PVC bags.
The size of the bag should be equal to or less than 12 inches by 6 inches by 12 inches.
Small clutch bags no larger than 4.5 by 6.5 inches, with or without a handle or strap.
Taylor Swift Kanas City Ticket Price 2023
Taylor swift Kansas City 2023 Ticket Price start at $74.00, with an average price of $130.00. Taylor swift tickets Kansas City can vary based on factors such as the date of the show, seat you select, tour guests, etc. Don't worry as here are some options you can try to find cheaper Taylor Swift tickets in Kansas City:
Image Source: google.com
Search for the weekday shows as it can be beneficial for you. Check for Taylor Swift shows in nearby cities. Regularly check prices to find a deal.
Taylor Swift 2048: Taylor swift 2048 has become a popular game. This game features Taylor Swift's albums and songs. Let's learn more about this game, and how can we play it.
This game has 4x4 grid puzzle. You will notice names and images of famous Taylor Swift's albums are on each square of the grid.
There are four directions to easily move the images. (up, down, left, and right).
Each album picture has some point. These points are based on their values and can be different for each album. So, you will get points if you do your tasks successfully.
If you want to reach the final stage then you must match the photographs of each album perfectly. This will help you to reach the final "Midnights" album picture.
Tips for those who are planning to win this game:
The 1st tip is to start from the corner of the grid. For example you can start from the bottom-right. What this will do is make the starting of the game a little easier for you.
After merging a few tiles, you have to keep the ones with the highest value.
The best advice is to avoid unwanted tile scattering.
You can use the undo feature, if you make a mistake in your moves.
Undo feature will works as your savior from wrong moves.
You may not be able to win the game in one go so the more you play, the better you'll become.
We advise you to experiment with various tricks and keep on trying.
Winning the game is not easy and may take some time, especially if you aim for a high score.
(By Simran Singh)