Hello there makeup lovers!
What is that one makeup essential that you cannot survive your day without? Are you thinking what we are thinking? It is LIP TINT! Absolutely. Lip tints have become an everyday necessity. You just cannot imagine not having them in your purse or back pocket. Especially with the rise of so many new brands! They give you the perfect no makeup, makeup look. Subtle and stunning. A great combo to enhance your whole look. And if you have a tinted lip balm with SPF! Then your whole life is just saved.
One such life-saving product was released by the hottest of Kardashian-Jenner clan, Kylie Jenner. Remember her bomb collection which goes by the name wizard of oz transformative lip tint? Yep, that one!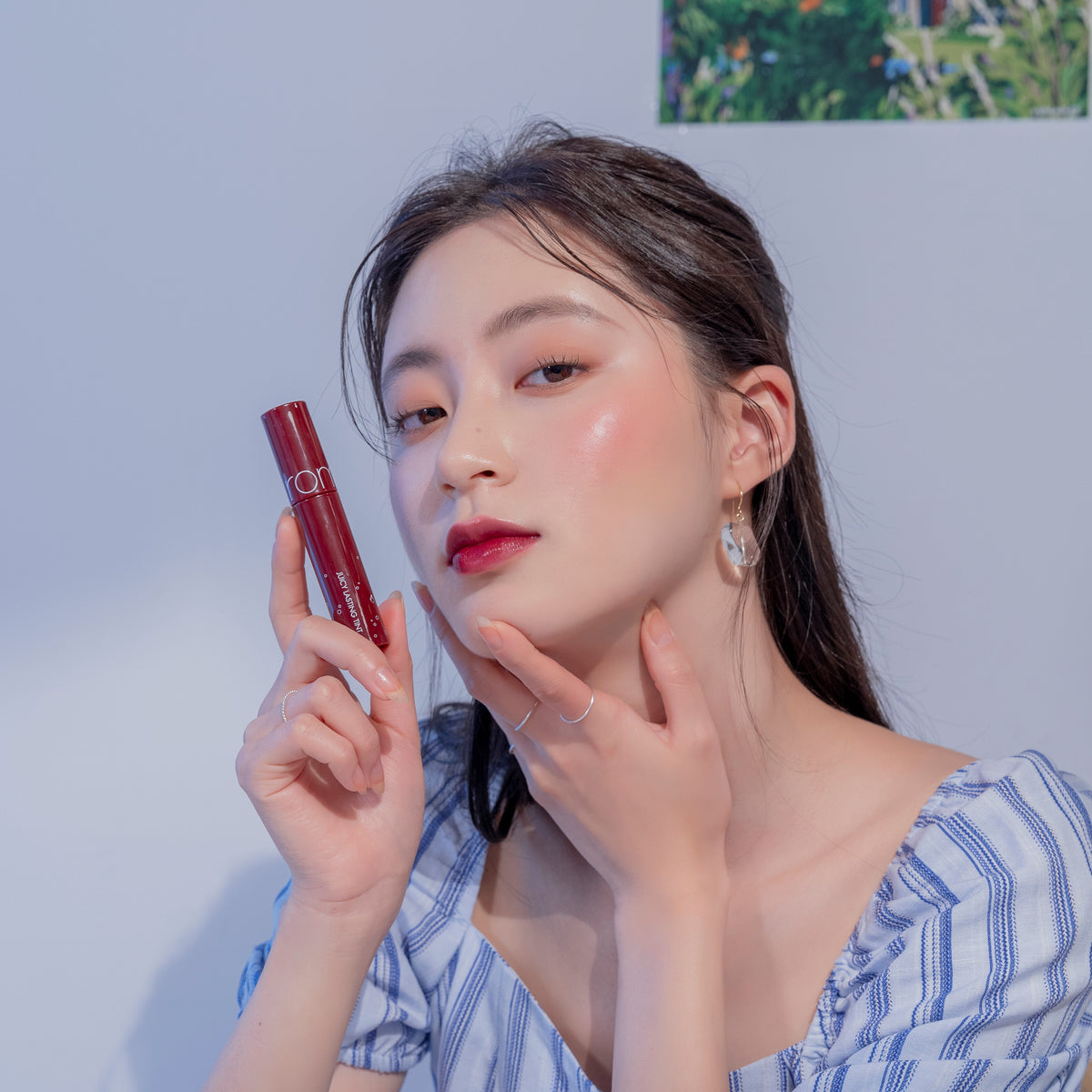 Image Source: google.com
In today's article, we will dive into the world of makeup care. We will discover about the *Romand lip tint*. And how it impacts your whole look. We will also try to find how long these lip tints actually last. And finally decide, if they are worth it or not. So, let's dig in together!
What is lip tint?
First things first, what exactly is this lip tint thingy? Lip tints or what we call 'the lifesaving' product a versatile cosmetic product. It is designed to fulfil your various makeup needs in one go. It provides a natural and long-lasting colour shade on your lips. But what makes them different from any other lipstick is their base. They are comparatively lighter in texture. And they come in a lighter shade. Their light texture allows you to get a sheer and smooth finish on your skin. If you want that 'gradient' look, then lip tints are your buddy.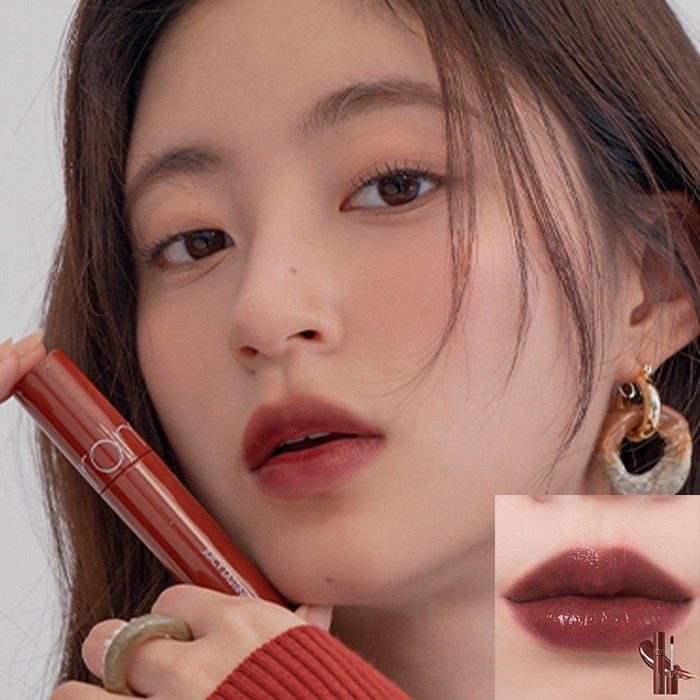 Image Source: googe.com
Let's not forget that they have gained this much fame in recent years only. Earlier all we had was lipstick for our everyday needs. But now you can ditch the heavy lipsticks and enjoy the light texture of lip tints with your minimal makeup look.
The Impact of Romand Lip Tint on Your Look
Tinted lip balm with SPF is just what we need in our lives. And with romand lip tint, it has become possible! They are one of the leading brands in the world of makeup. Mainly known for the quality products that they are producing for their consumers. Romand lip tint is made with high-quality formula and comes in a wide range of shades!
Romand lip tint has been capturing the hearts of many since its arrival in the makeup world. And here is how it leaves a lasting impact on your look.
Attain That Natural Look: Using the romand lip tint you can get that subtle look you always desire. The pop on your lips will look as natural as ever.
Suggested Post: Hoda and Jenna Beauty Products: A Comprehensive Guide
Choose Your Shade: Getting that calm look is possible. And with the range of shades, you can choose the colour you want. Choose your mood with the romand lip tint.
No Worries About Reapplying:Yep, forget about the days when you had to reapply your lip colour all the time. The long-lasting formula ensures that your skin stays hydrated and soft for the whole day.
No More Heaviness: The heaviness of lipsticks can tire up your makeup routine. With the tinted lip shades, you can feel free, light and gorgeous all at the same time.
How Long Does Lip Tint Last?
Innis free dewy tint lip balm is known to last really long on your lips. They keep your skin hydrated and nourished. With Innis free dewy tint lip balm, we would also recommend wizard of oz transformative lip tint by Kylie and of course romand lip tint for a long-lasting experience.
Image Source: google.com
This is actually the best feature of lip tints. Their long-lasting nature has made our lives easier than ever. If you are someone who wears it regularly then under normal circumstances you can experience the nourishment for 6-8 hours. And if you are eating and drinking with lip tint on, then don't worry. These lip tints can withstand anything. However, it is only best to reapply at least once after eating or drinking.
Even though, these lip tints are meant to last long. You might experience the minimal transfer if you compare to the traditional lipsticks. That is only because of their hydrating base.
How Much Is Kylie Jenner Wizard of Oz?
The limited-edition release by Kylie Jenner took much-needed hype in the market. The prices of the collection vary from product to product. The range starts from 18$ and can go up to 50$. The lip kit may range from 29 to 39 dollars. Eye shadow palette from the OZ collection will cost you around 42 to 48 dollars and lip gloss for 18 to 19 dollars. Lastly, for the face and highlighter palette, you will need to pay starting from 40 to 50 dollars.
But needless to say, the collection is worth every penny! So, if you were sceptical about investing in lip tints, then worry no more and start your lip tint journey today!
Frequently Asked Questions!
Are Romand Lip Tints Good?
Yes, Romand lip tint is good product. When the lustrous polish wears off, the energetic variety stains your lips and you can then either re-apply or utilize a lipbalm over. Take a gander at the stain it abandons in the image underneath! In general, I truly love the Romand Delicious Enduring Color! The main disadvantage is that an item is very challenging to eliminate.
Which Lip Tint Do Korean Use?
Korean lip tints give superb, dependable variety, are exceptionally simple to utilize, and normally accompany a low sticker price. Our number one, which is additionally adored by cosmetics specialists, is Peripera Ink Breezy Velvet Lip Color in view of its lightweight yet lengthy wearing recipe.
Is Lip Tint Better Than Lipstick?
Yes,Lip colors will quite often be less pigmented in correlation with lipstick, yet are buildable and saturating. Since they are lighter in surface and not as strongly hued, you don't need to stress over being so exact when you swipe on the color.
Can Lip Tint Be Used Everyday?
Yes, You can use everyday lip tint. Lip colors are ideally suited for when you need a characteristic, easy look. They're perfect for regular wear, and they're particularly helpful throughout the late spring when you would rather not wear weighty cosmetics.
Sonali Tomar