A makeup palette is the one item that can turn any beauty lover's head and make a hoarder's heart race. They are the ultimate multi-taskers. It's a moment of self-care, a time to indulge in a ritual, an invitation to play, experiment, and try something new.
Then there are times when they serve as a trusted friend, offering a series of reliable shades that you know will deliver when you need them. Moreover, they are arguably the best beauty gift you will ever get, whether it is for yourself or a loved one - if you can bear to part with it. There's nothing like a small parcel of joy and beauty.
This is the time when all palette lovers know that limited editions are on display and collectibles are available for the taking. While they may be more of an investment buy, they're clear winners when it comes to joy per wear. Here's the list of some of the best makeup palettes
Gucci Beauté Des Yeux Floral Eyeshadow Palette

Image Source: gucci.com
Its soft-textured eye shadow palette, Beauté des Yeux Floral, delivers high color intensity right from the beginning. With twelve colors in different finishes such as satin, matte, and metallic, it allows you to express yourself endlessly. Colors can be blended endlessly. Just like the flowers named after these shadows, the gold-trimmed black palette and vintage floral design symbolically represent love, sympathy, joy, and happiness.
Charlotte Tilbury Instant Eye Palette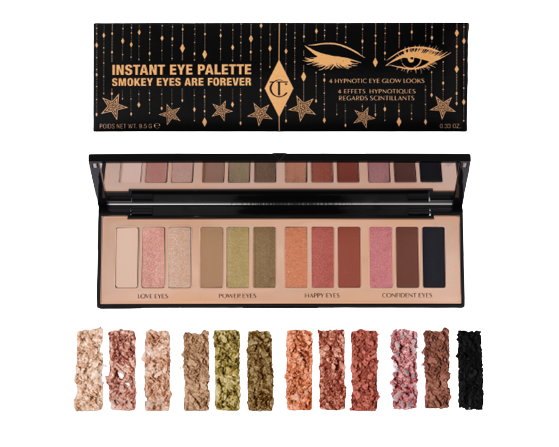 Image Source: charlottetilbury.com
Featuring twelve shades from the world of Pillow Talk, available in a variety of rich matte and metallic pearl finishes. Coated pigments add silky & cushiony feel to your eyes while diamond powder gives them a jewel-like glow. Rich in emollient oils for ease of application.
Inspired by Charlotte's best-selling, globally admired nude-pink shade that's on everyone's lips, this eyeshadow palette features 4 eye looks that can be dialed up or down for EVERY occasion, from day to desk to date night! Make a Pillow Talk gaze that takes you anywhere by combining shimmering rose gold, peachy-caramel and blushed berry-rose eyeshadow shades for Day and Desk looks, and tawny brown, shimmering rosy pink, and blushed berry-rose for Date and Dream looks.
Hourglass Curator Five-Pan Eyeshadow Palette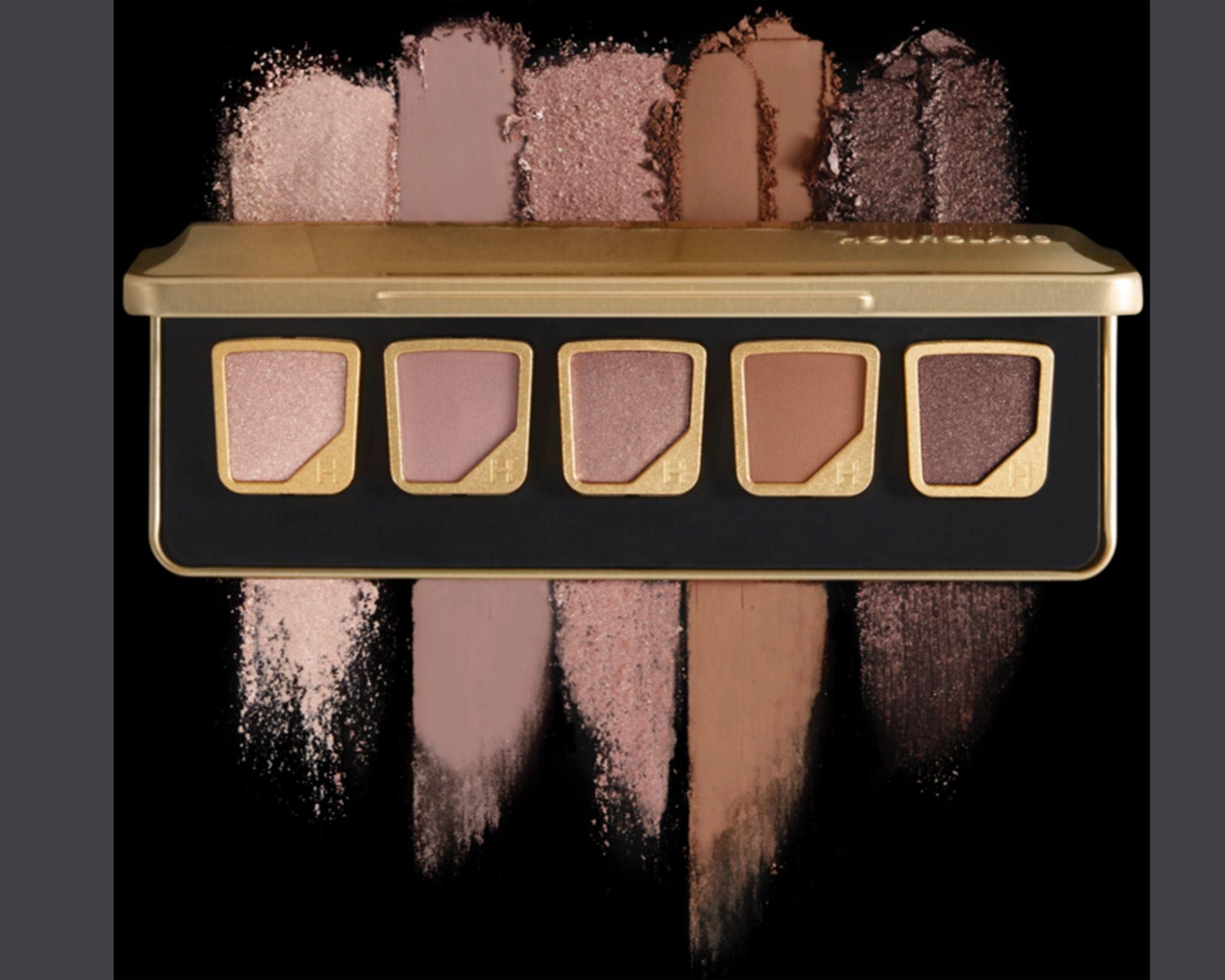 Image Source: hourglasscosmetics.com
Create the perfect look, no matter what the occasion, with this refillable and reusable Curator Eyeshadow palette.The palette features a sleek gold finish and is made from tin and post-consumer recycled (PCR) plastic, as well as five complementary eyeshadows that you can layer together for a multidimensional, powerful look. This luxe palette can be interchanged with 40 Curator Eyeshadow Refills.
Pat Mcgrath Mthrshp Mega: Celestial Odyssey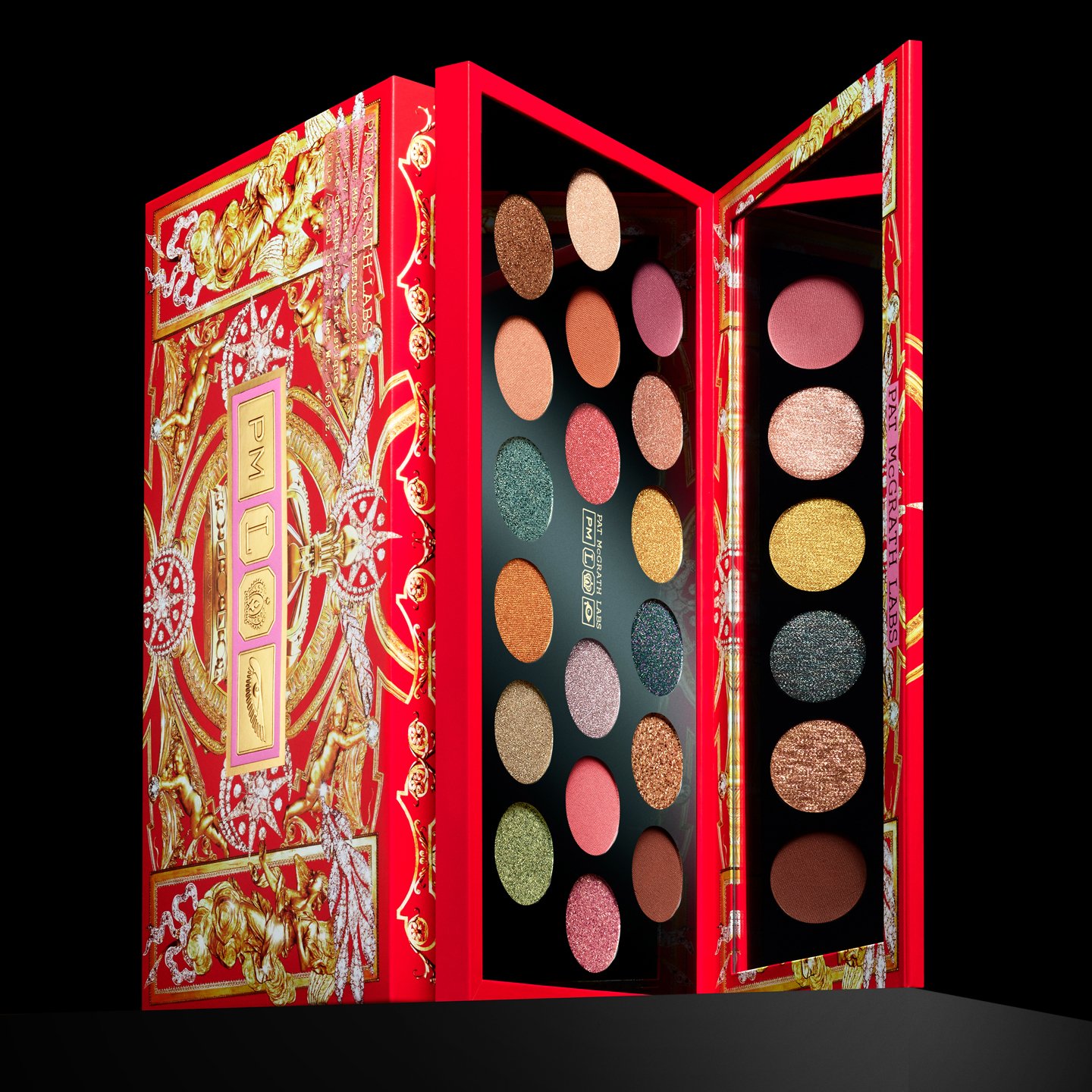 Image Source: patmcgrath.com
Featuring a Limited Edition 18-shade couture colour cache, Beauty Lover can go where no one has gone before. Embrace a spectrum of fiery gemstone shades accentuated by a stunning cyber-bronze starscape balancing warm and cool tones. Enhance your art with fantasy-inducing hues and deliriously creamy textures that provide extraterrestrial effects in five finishes:
Sateen shimmer, 24K duochrome sparkle, foiled metallic, velvet matte and iridescent sparkle. Experience the thrill of a tech-noir odyssey with incomparable blendability and buildability for Eyes, Skin and more. The blends are expertly calibrated to wear enigmatically on every skin tone and to conjure iconic looks with everything from earthshine radiance to divine otherworldliness.
Les 4 Ombres Exclusive Creation N°5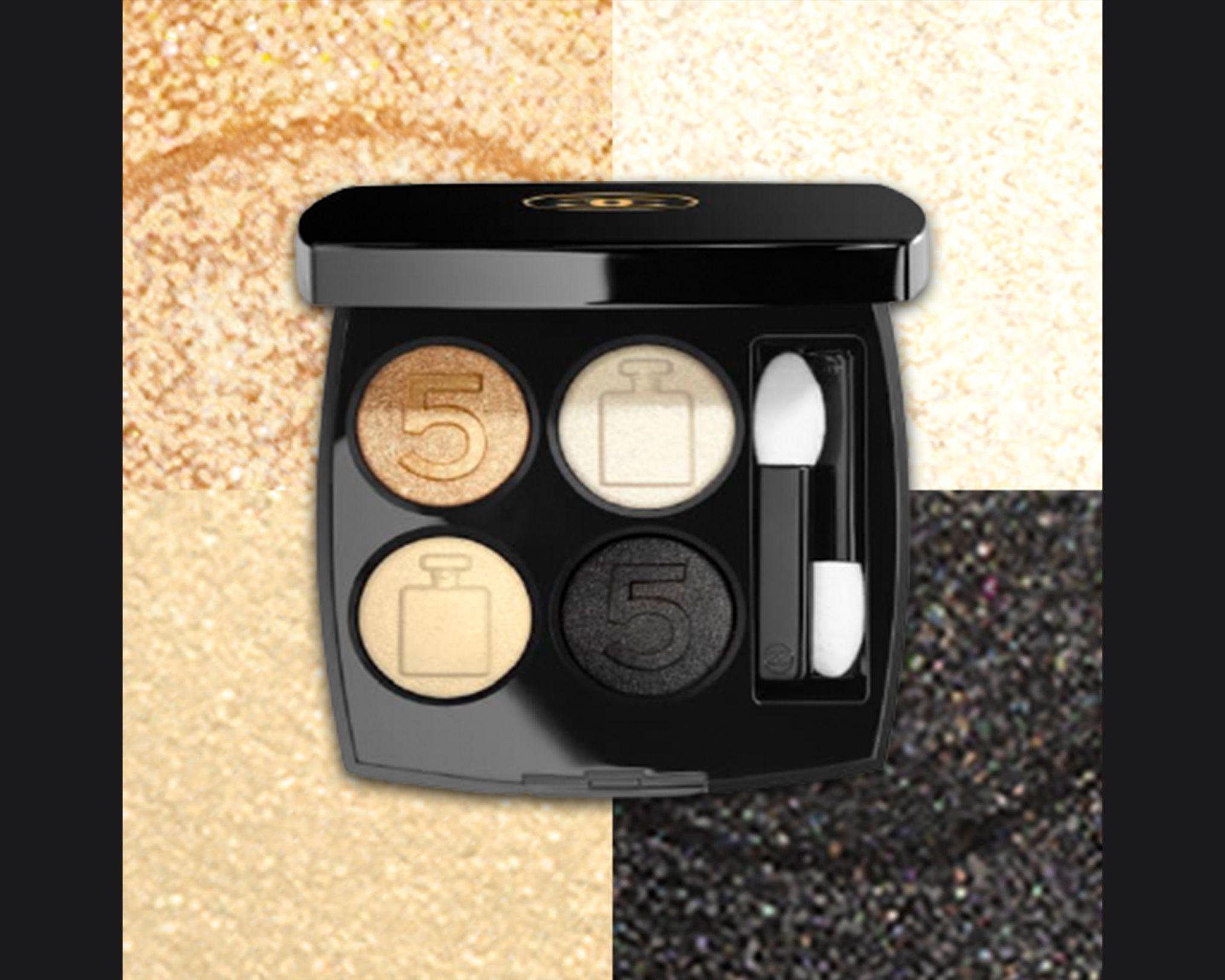 Image Source: chanel.com
As a tribute to a legendary number, the CHANEL Makeup Creation Studio has produced unique, limited edition collector's items. This vibrant palette is characterized by black, white, red and gold colours. This combination allows you to achieve anything. It combines extremism and minimalism, subtlety and boldness, androgyny, classics, and baroque influences.
No.5's spirit can be blended in any way to suit the individual. There are four different powder eyeshadows in Les 4 Ombres N°5 that take contrasting and harmonious extremes to bring light and mystery to the eyes. The colour of this amber is satiny, like that of the precious elixir. Ivory with pearly facets, inspired by L'Eau N°5, a lighter rendition of the original fragrance. Matte black with depth and contrast that pays homage to the minimalist packaging.
Poudre D'Orfevre, Face and Eyes Illuminating Powder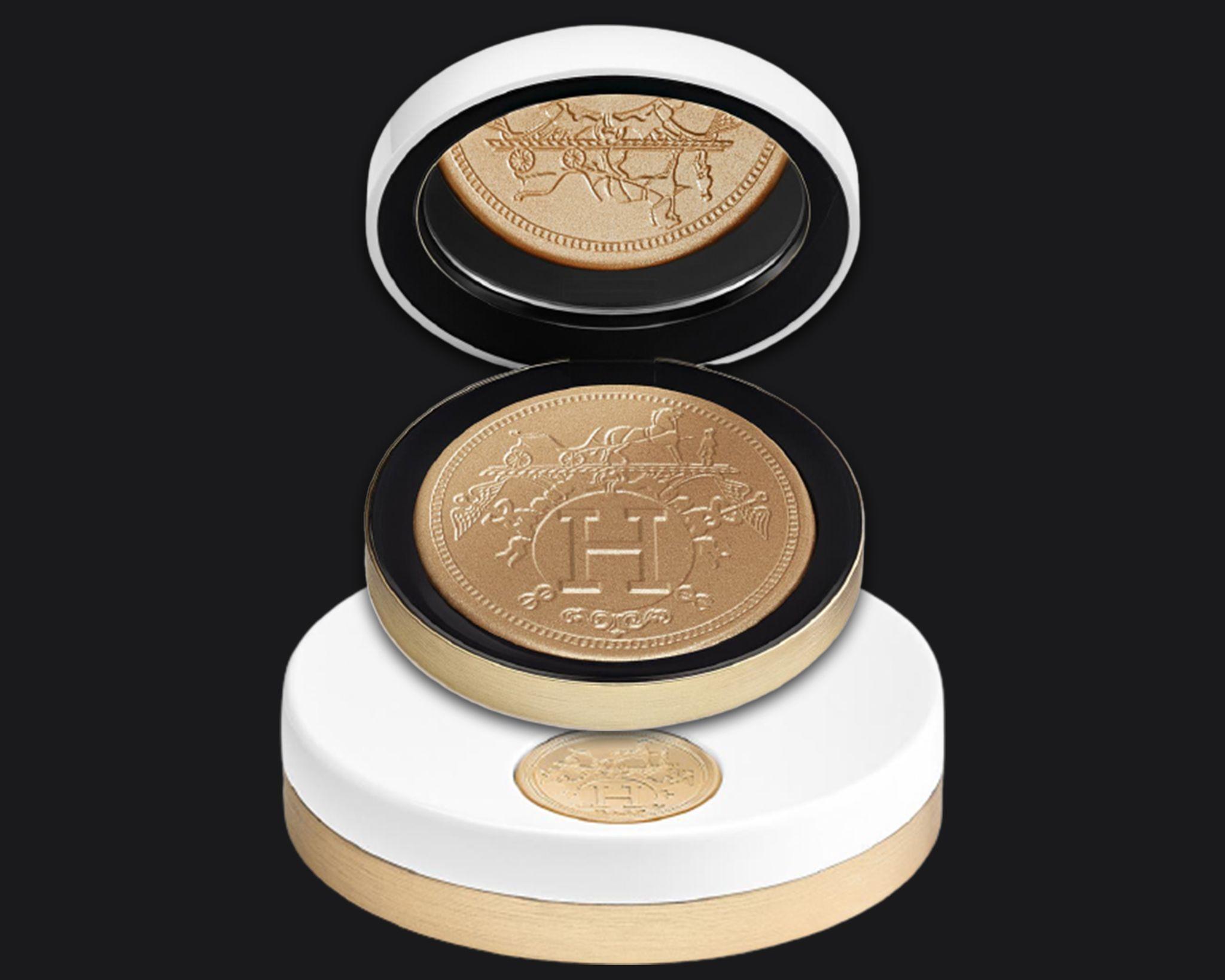 Image Source: hermes.com
A chiseled, engraved and polished appearance is achieved by imprinting the ex-libris Hermès on powder. It is a goldsmith's craft. A thin veil of light is left behind on the skin as a result of its fine, melting texture and metallic reflectors. A high concentration of golden mother-of-pearl is added to this formula, providing a perfect reflection of light. Pierre Hardy created a lacquered white circle inscribed with the Hermès ex-libris logo.
Nars High Profile Cheek Palette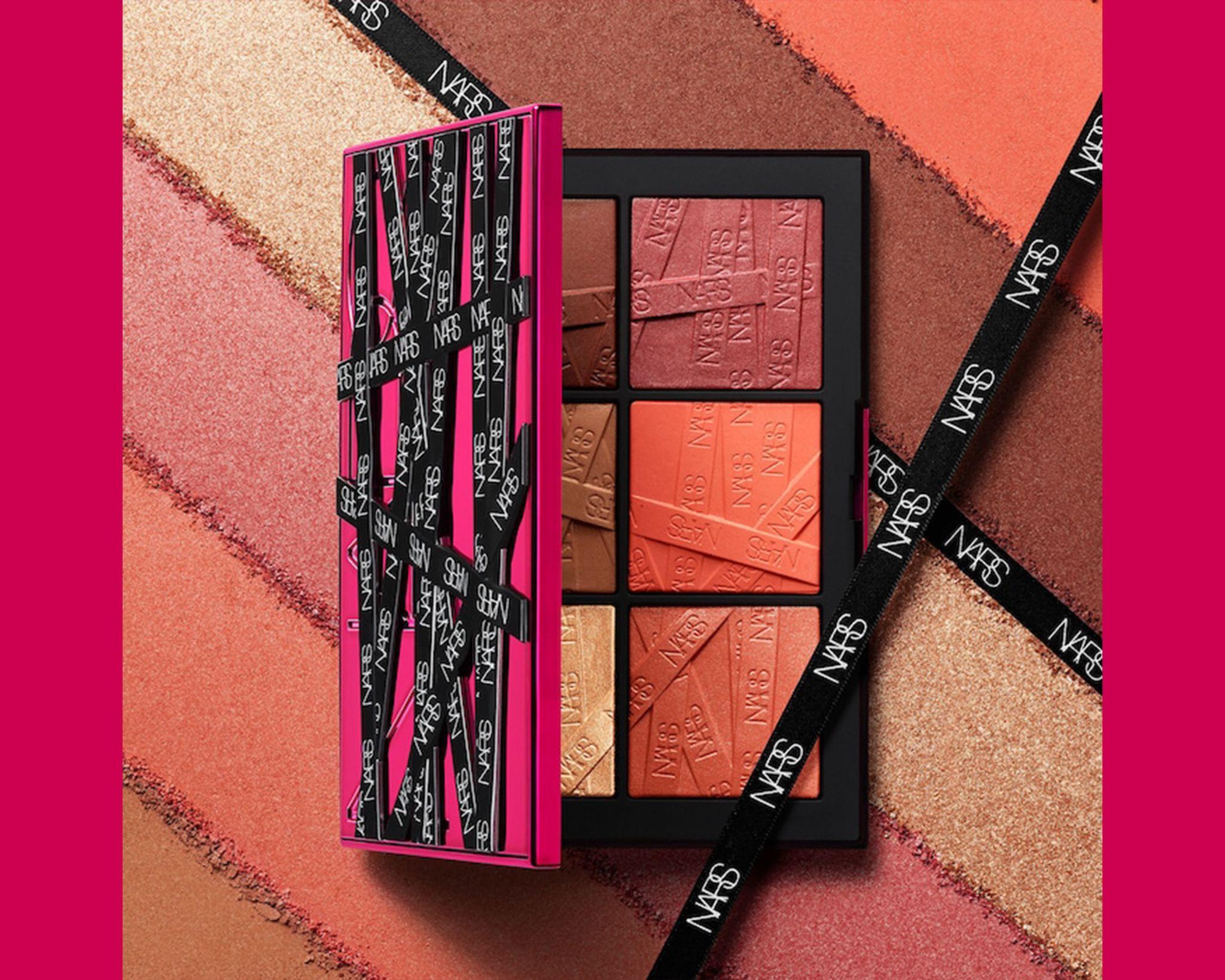 Image Source: narscosmetics.com
Styles for every occasion. For every profile. Luminous and natural-looking contour, highlight, and pop in limited-edition shades. An innovative, lightweight powder base is created by suspending translucent microspheres in pure pigments for maximu color clarity. A product that reveals color in its truest, most vibrant form, and builds effortlessly onto skin. NARS's innovative formula comes in six shades within one coveted palette.
Rouge Dior Minaudiere - The Atelier of Dreams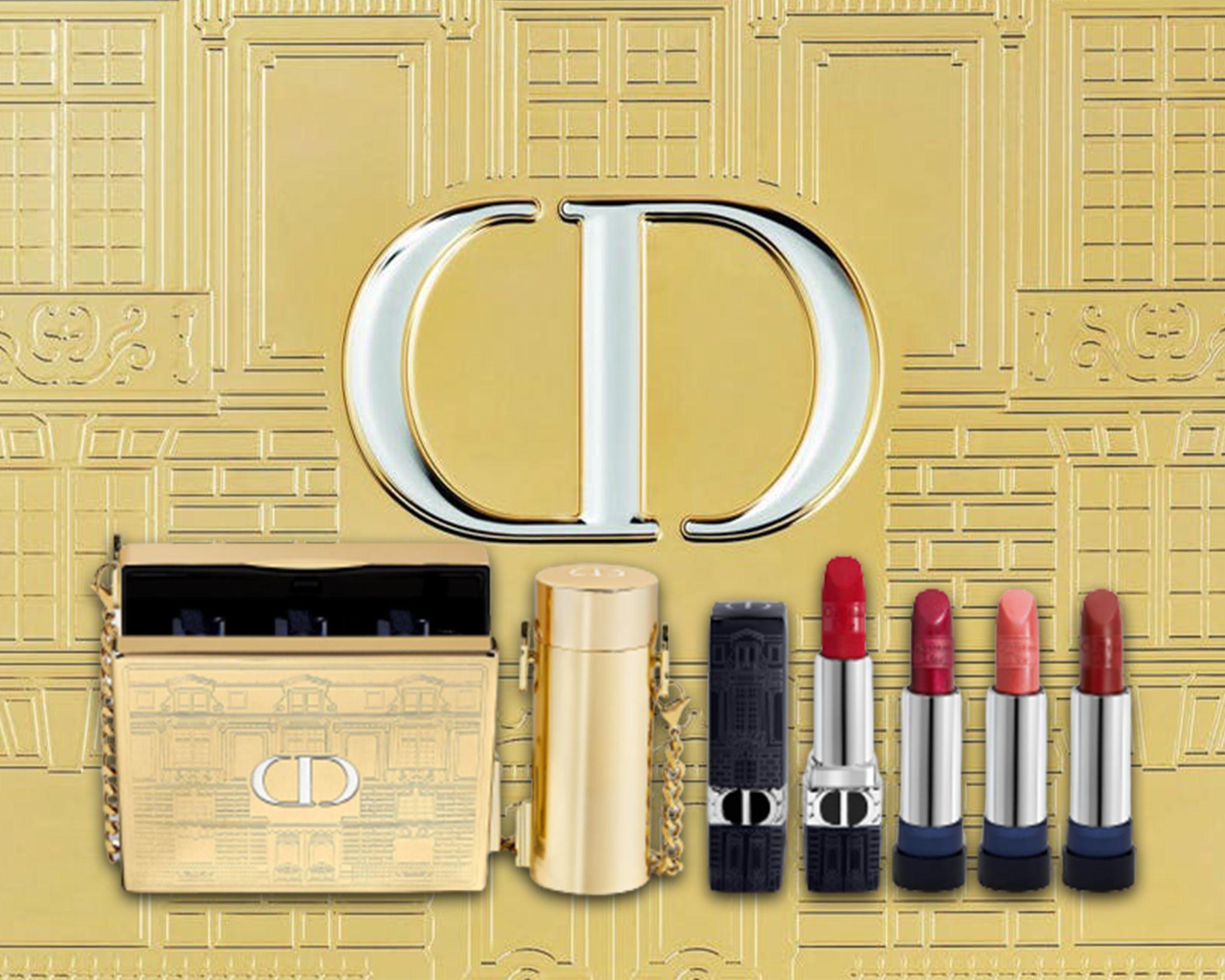 Image Source: dior.com
Dior unveils an exclusive creation for the holiday season: the Rouge Dior minaudiere, inspired by the iconic address, 30 Avenue Montaigne, the beating heart of the House since its very beginnings. Thanks to its functional chain strap, the minaudiere is timeless and travel-friendly. It comes with a removable case and lipstick holder.
This clutch can be carried as a clutch, over the shoulder or around the neck for a sophisticated, modern look. This limited edition Rouge Dior lipstick features couture finishes and comes in four shades with long-wearing, scented sensory experiences that provide long-lasting moisture for the lips.
Rouge Louboutin Palette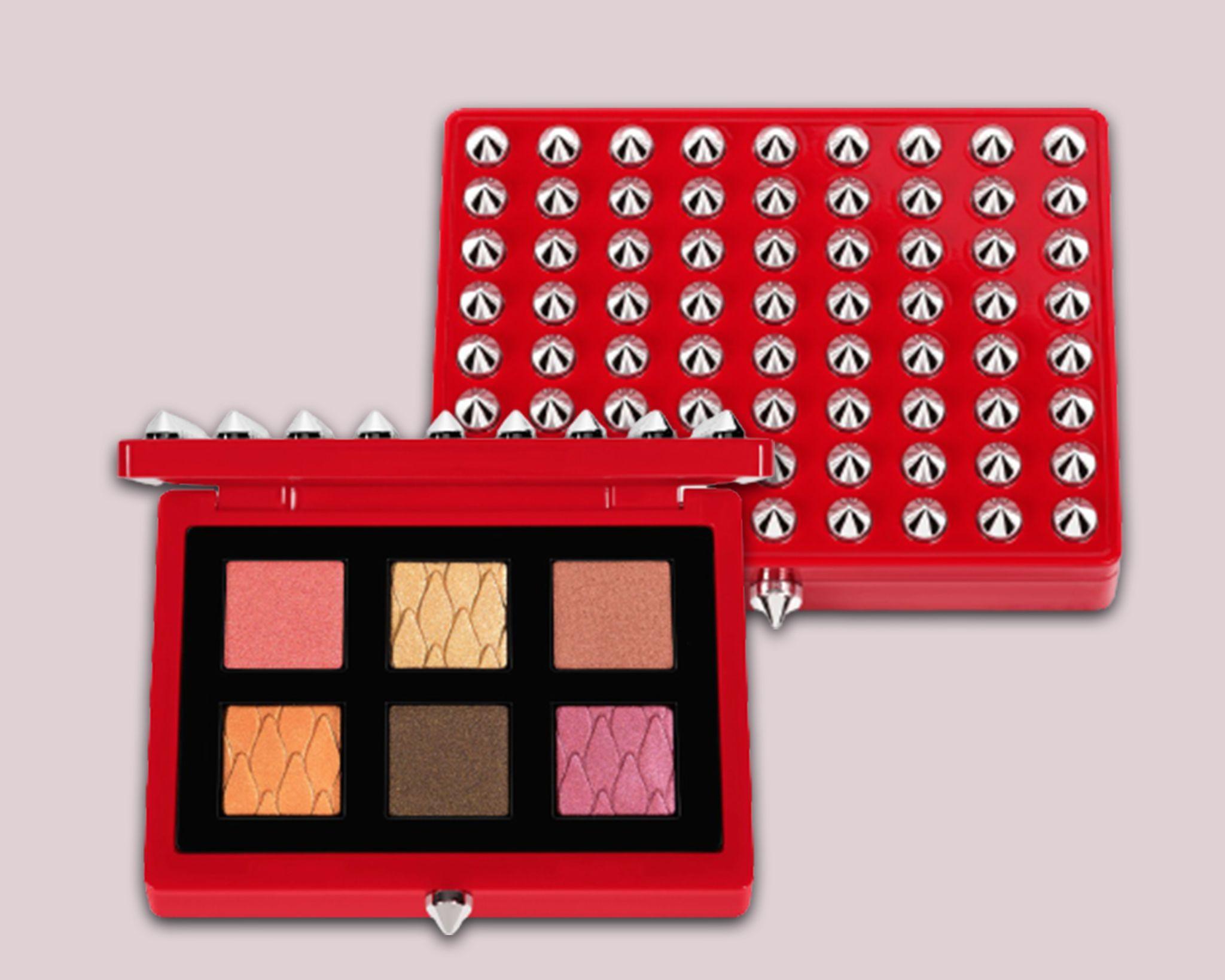 Image Source: christianlouboutin.com
Featuring Christian Louboutin's iconic spikes, this luxurious magnetic case can hold your favorite eyeshadow or blush and highlighter refills. An empty refillable case holds eyeshadow or blush and highlighter refills. Among the three eyeshadow refills and three blush and highlighter refills, you can choose the one you like best.
Go-Clutch Face Powder and Minirosso Lipstick
Image Source: Google.com
For touch-ups while on the go, carry this luxury clutch compact. Featuring buildable coverage, Light-LastingTM powder adds a matte sheen to skin. Customize it to suit your complexion. Never before has powder been so versatile. Light-LastingTM creamy powder is buildable from sheer to medium coverage, enhancing the skin with a soft matte glow.
Featuring our signature Roma-Light ComplexTM for a softly diffused finish all day, light-reflecting pearls softly diffuse light. As a finishing powder, you can apply it alone or on top of your foundation for a softly perfected complexion. A smoothing ingredient will also help to make skin look softer, for naturally perfect skin.
Designed to last up to 12 hours, you can look polished all day, live boldly, and move freely. For an instantly refreshed appearance, apply or reapply throughout the day with the large mirror and soft brush. Five shades are available between light and deep. Alternatively, you can choose universal bronzing shade for natural sun-kissed skin.
Dolce & Gabbana Dolce Skin All-In-One Face Palette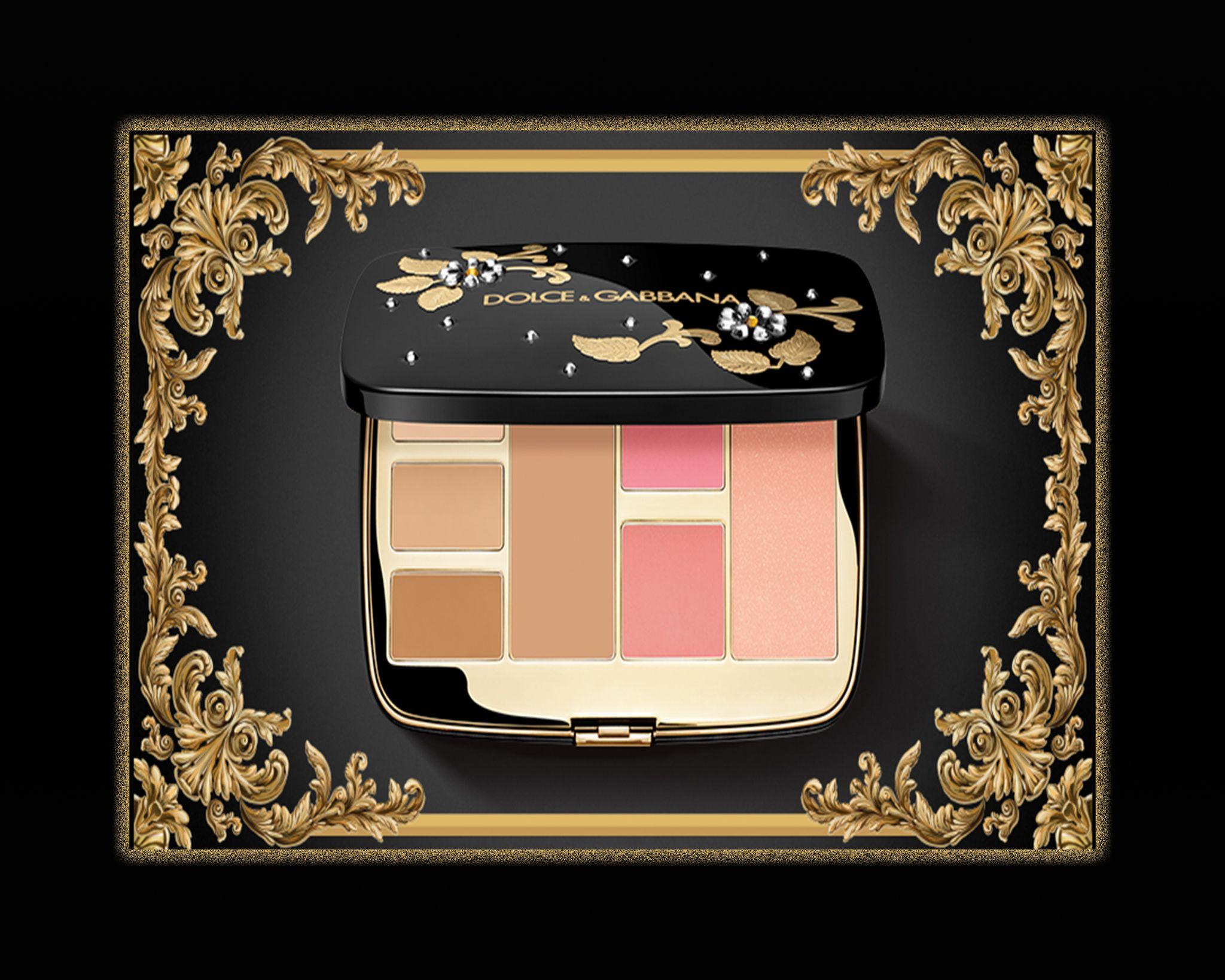 Image Source: dolcegabbanabeauty.com
A new face palette from Dolce&Gabbana Beauty instantly dresses the skin with radiance: Dolce Skin. With a universal harmony that matches all skin tones, this palette corrects, shapes, and glows. It contains everything you need for a face routine: concealer, bronzer, blush, and highlighter, so you can mix-and-adjust contours easily. The incredibly creamy and powdery formulas of Dolce Skin melt effortlessly on the skin to deliver a silky finish.
By Rashmi Goel