Fashion is evolving, changing, growing. There are new fashion trends that are coming and old ones disappearing. Fashion offers a sense of surrealism. Fashion is a style of dressing that is the most popular at a time. Fashion is an expression of liberty and selfhood in a specific context of clothing, footwear, lifestyle, makeup, hairstyle, and accessories. The term implies a trend defined by the fashion industry and that's trending. Everything that is considered fashion or fashionable is available and popularized by the fashion industry and media. A fashion trend is defined as a look or expression that is spread across a population and place. A trend is a more ephemeral look. A trend can emerge from street style, across cultures, from celebrities, or popularized by media. Fashion is a social phenomenon. Fashion relates to social and cultural contexts. Fashion has a cultural connotation also. Fashion is aesthetic too. Fashion trends are important because if the trend predictions are wrong, designs go wrong. With the end of 2021, it's time to look at the fashion trends of 2022. Because of the pandemic, there have been certain restrictions. But new cool fashion trends are coming up. So let's take a look at some fashion trends of the coming year 2022: Sequins and Metallics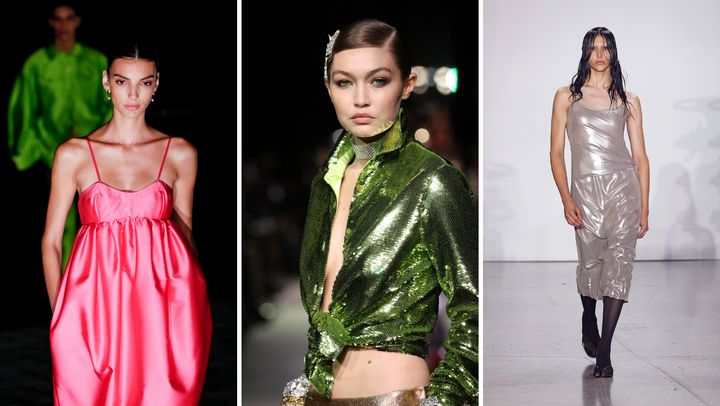 Image source: huffpost.com You can choose this look full-on. You can layer on silks, satins, sequins, and metallic from head to toe. It is a happier and colorful fashion trend. Sequins are now not just limited to stage appearances and New Year parties. A sequin dress is good for the upcoming party season. Outfits with metallic effects have won the hearts of many people. Metallic clothes look stylish and they also combine mystery and retro chic. Sequins aren't just for Christmas. You can shimmer any month of the year. You can introduce sparkle into your closet. You can try the following trends also:
Sequined blazers: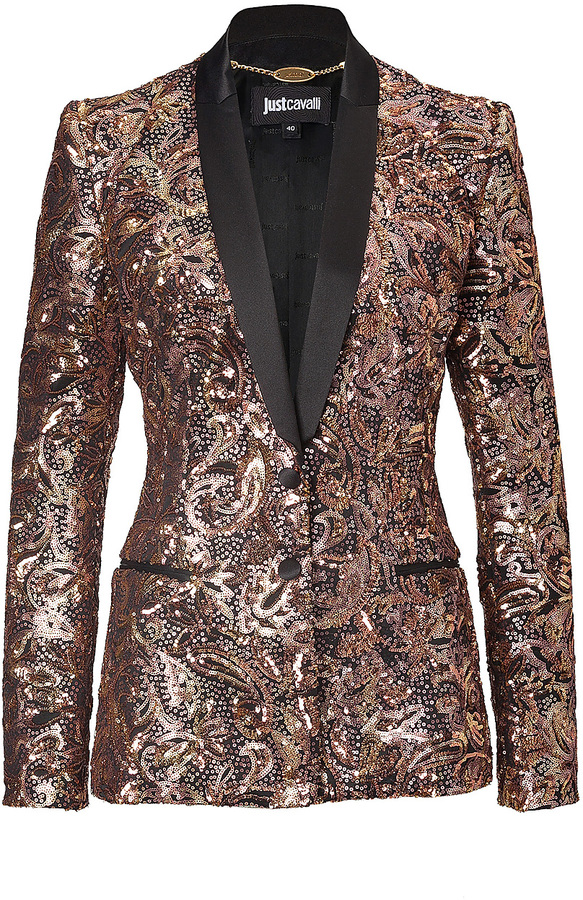 Image source: lookastic.com The best way to include shimmering fabrics is in the form of a blazer.
Wide-leg trousers: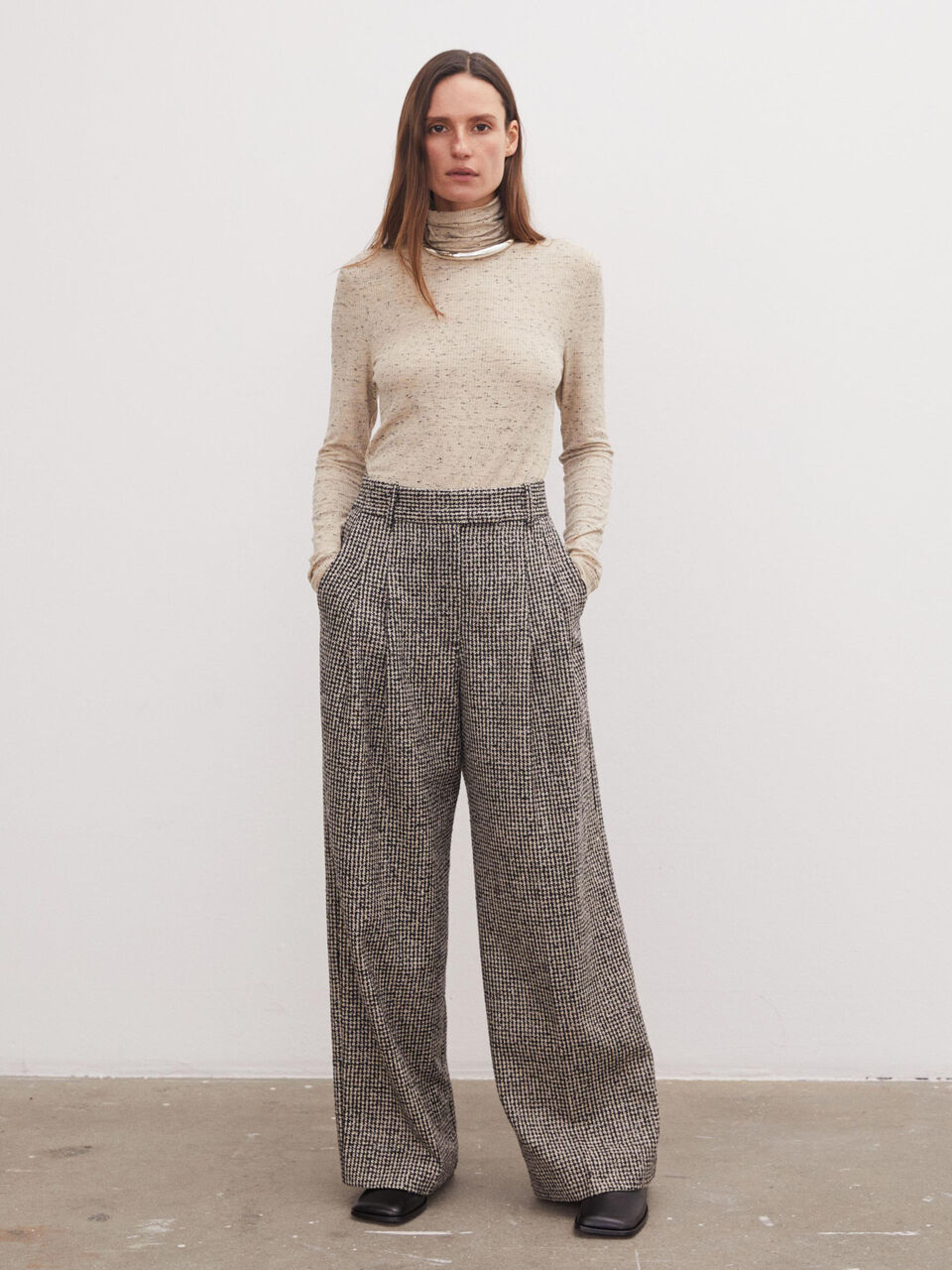 Image source: bymalenebirger.com You can add a plain white t-shirt to black sequin trousers and you will rock it.
Updated Canadian Tuxedo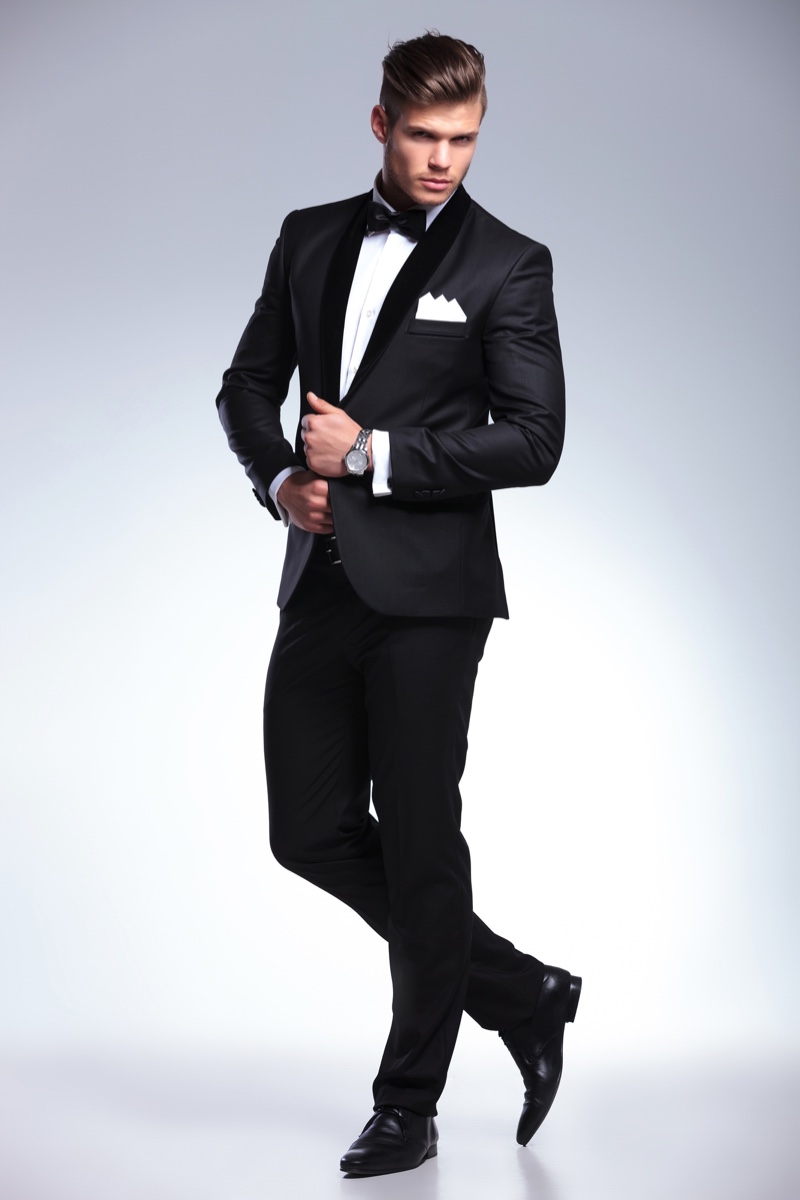 Image source: fashionisto.com It is a wonderful trend. Designers are creating their versions of denim and celebrities are picking them. For a traditional tux look, you can pair a monochromatic denim jacket and pants. You can also take a modern take, wear a vest or corset top with pants or a skirt.
Statement Clogs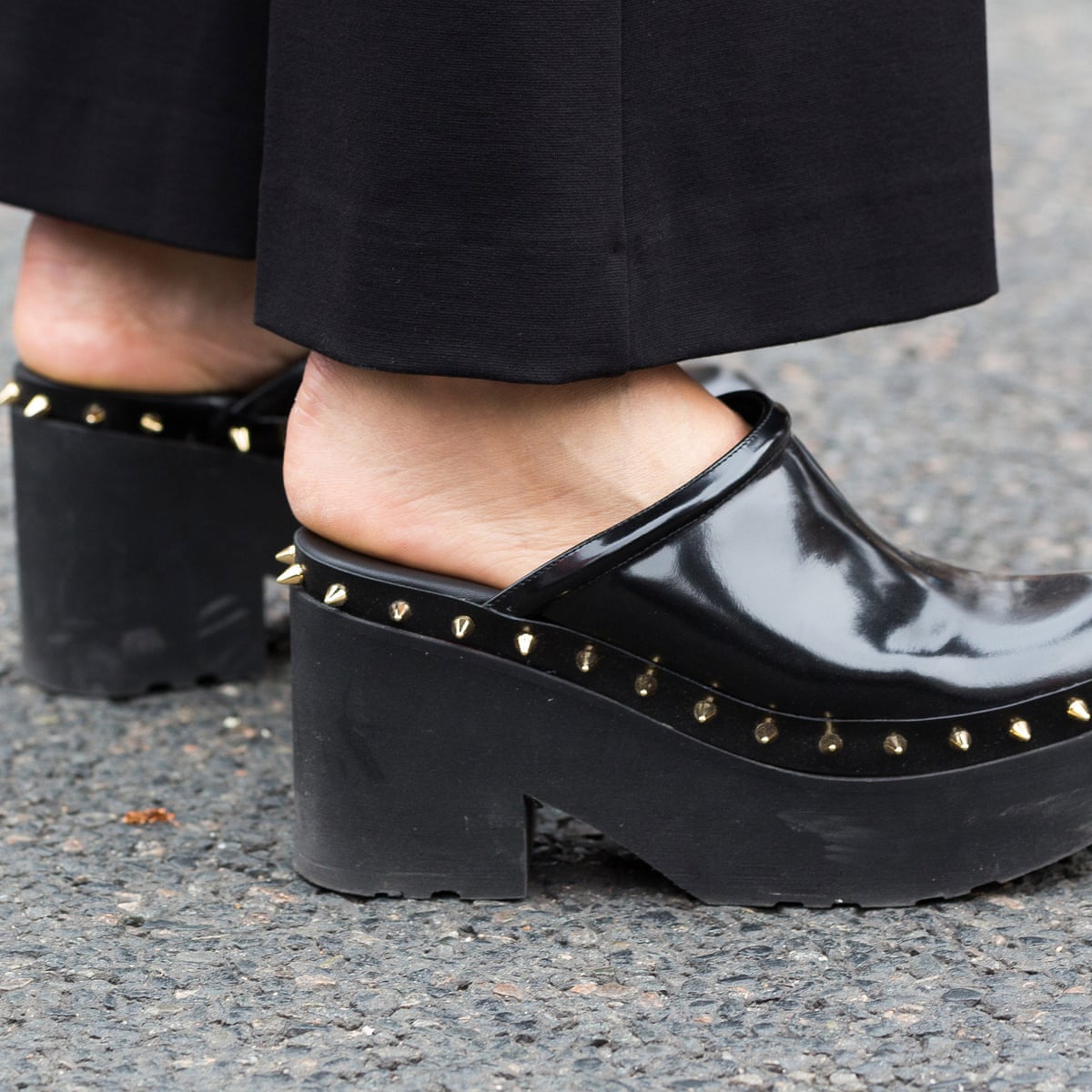 Image source: theguardian.com The shoes of next year are utilitarian-inspired. The clog is not just limited to a chunky wooden shoe but rather influenced by the revival of Crocs. All the iterations will be seen next year, including sporty details, logos, and animal prints.
Corset Tops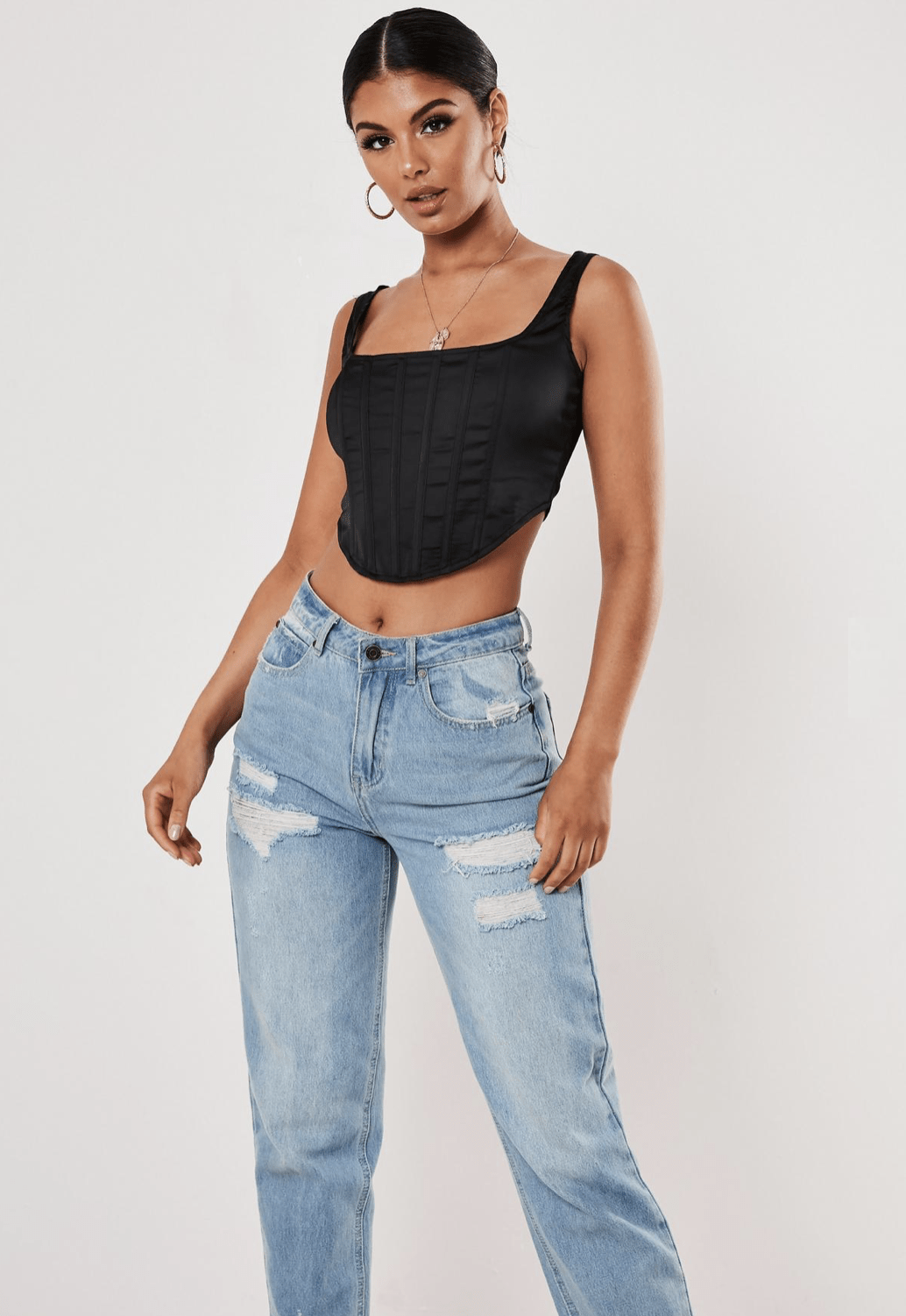 Image source: lachicpick.com Corsets have been trending for some time now, the top will be a great hit in the next year in all forms and styles. The body-cinching piece can be paired casually with jeans or it can also be layered unexpectedly over a dress or under a blazer for all of your 2022 looks.
Cylinder Bags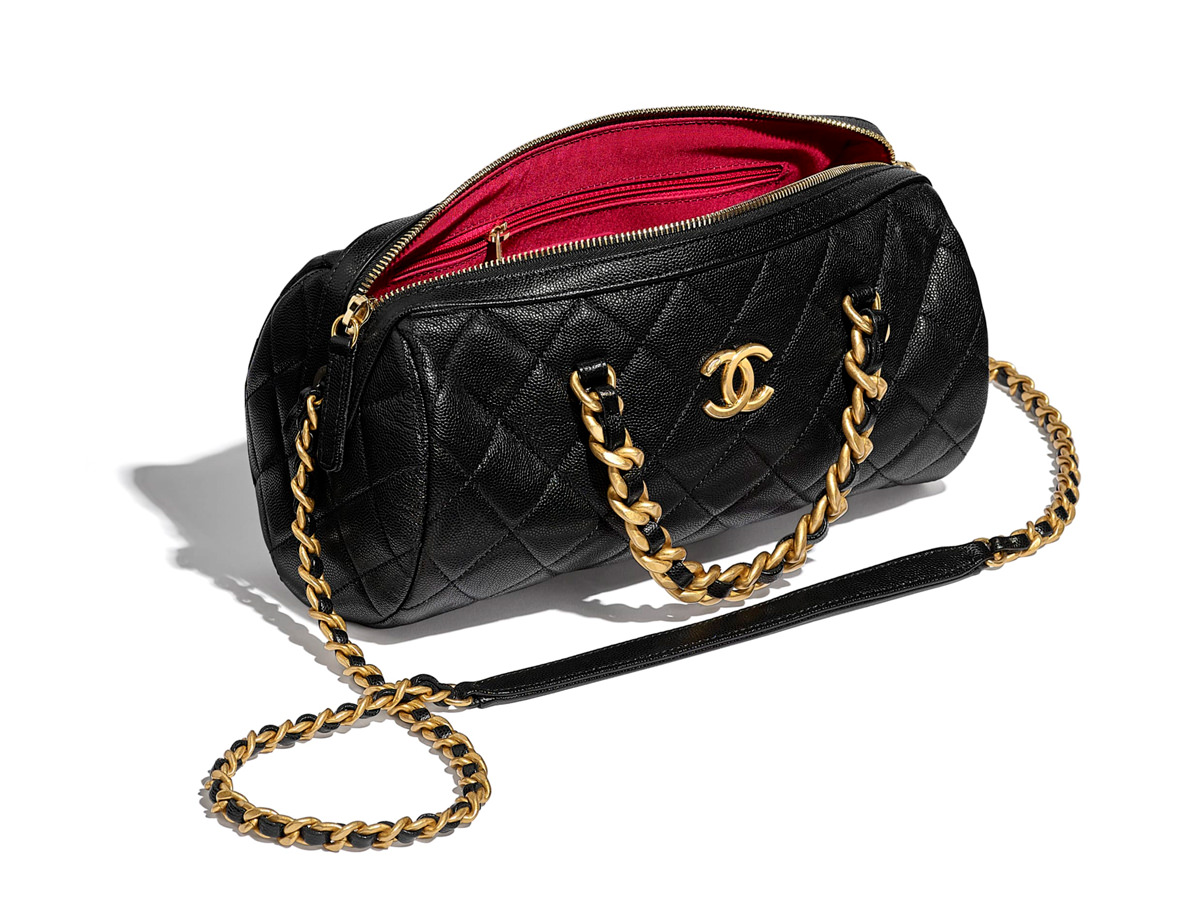 Image source: purseblog.com This is an unconventional bag shape. It is an anti-bucket bag and designers are liking it. It is a fun and chic-shaped bag. This should be on your list.
Gladiator Sandals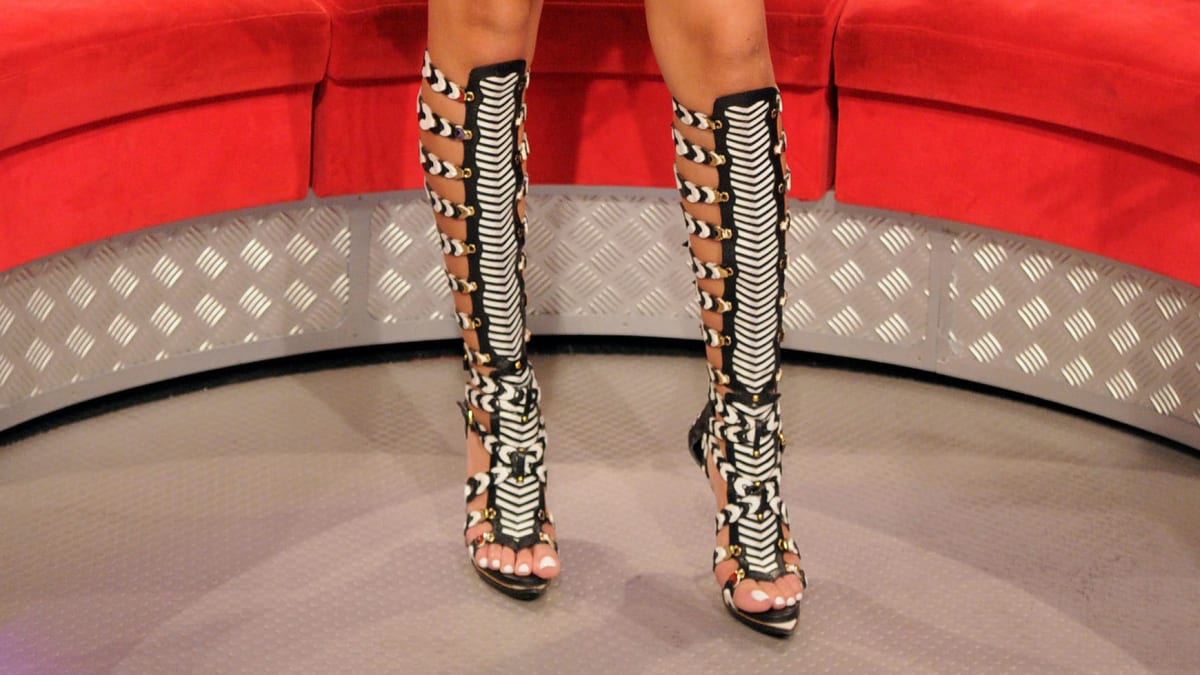 Image source: fashionista.com 2008 was the year of the gladiator sandal. But 2022 might be the second coming of the neo-classical, lace-up footwear.
Mod Graphic Prints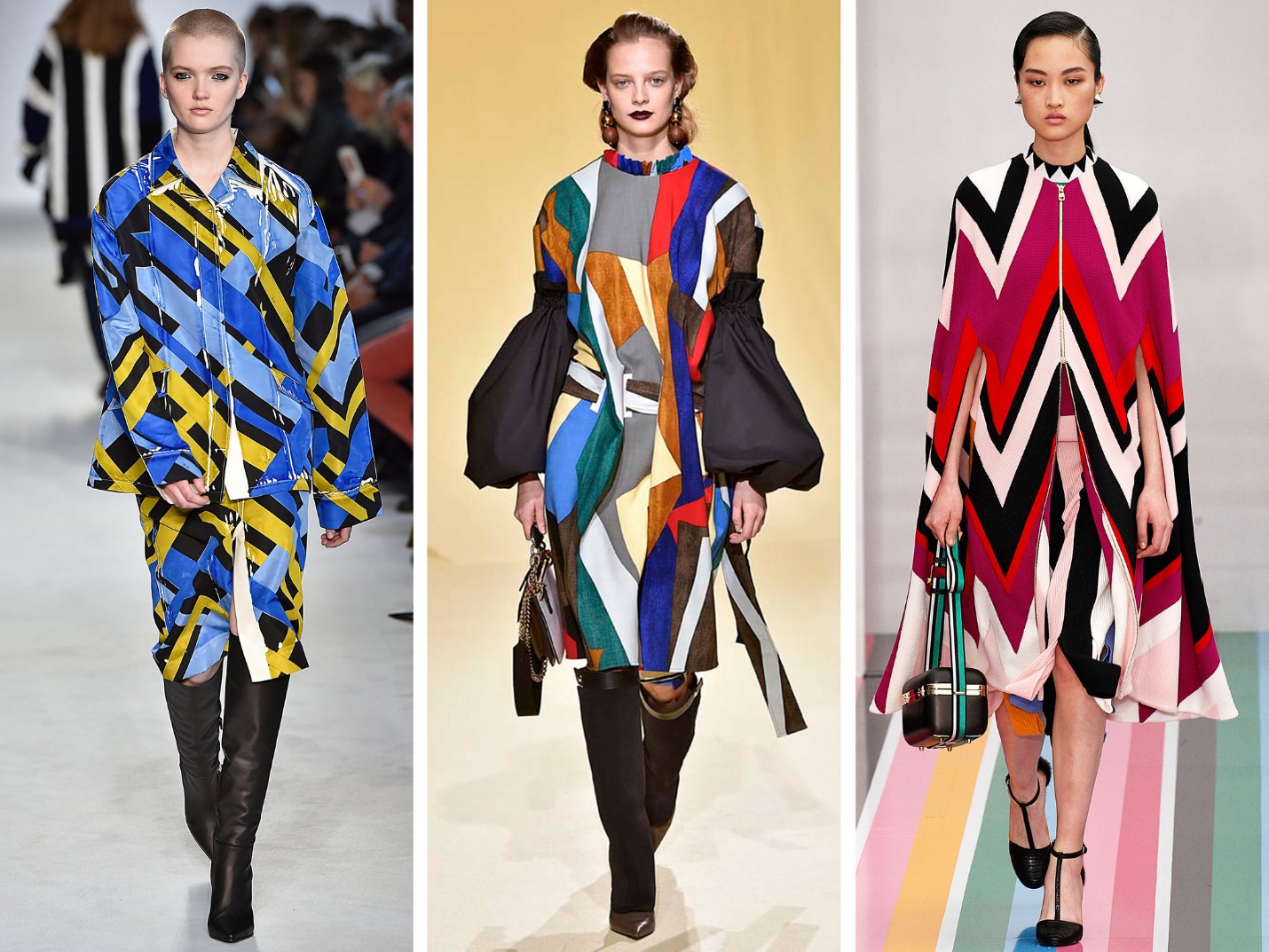 Image source: nytimes.com Graphic prints were trending in many forms in 2021. For 2022, we are seeing the influence of the mod paradigm bringing colorful, geometric prints to the fore. These are 60s inspired patterns and paradigms. These are complemented by other upcoming mod trends like micro-mini skirts, and knee-high boots. You can wear these vintage prints by wearing them in a modern silhouette. You can also go classic with a sweater vest.
Chandelier Earrings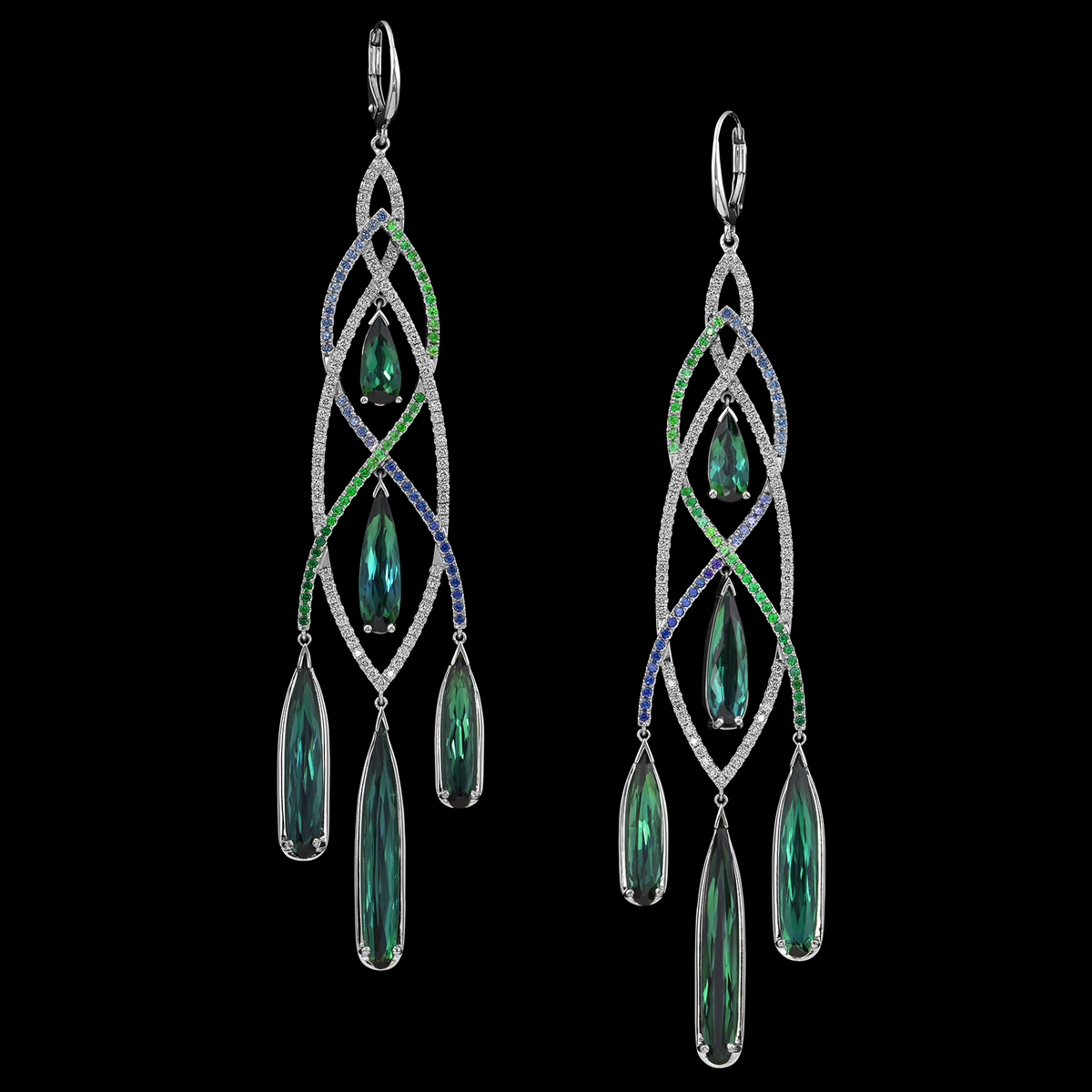 Image source: adamneeley.com These pseudo-fringe earrings bring the drama in. chandelier earrings are coming in many forms like a cascade of crystals, shells, or chains.
Headscarves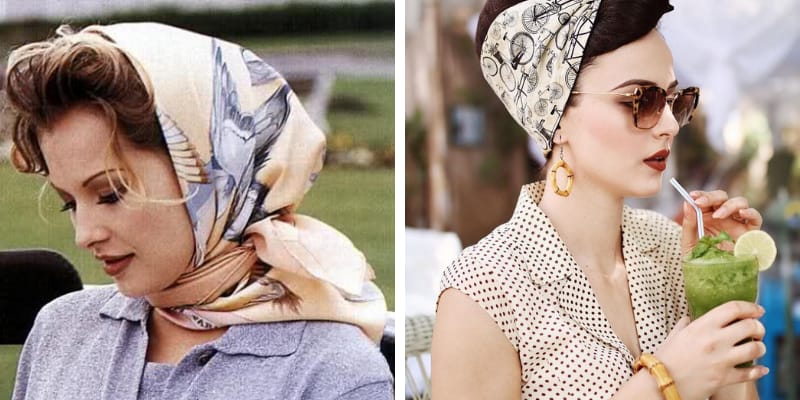 Image source: essentialhome.com This trend will come in the New Year and will be bigger than ever.
Slouchy Trousers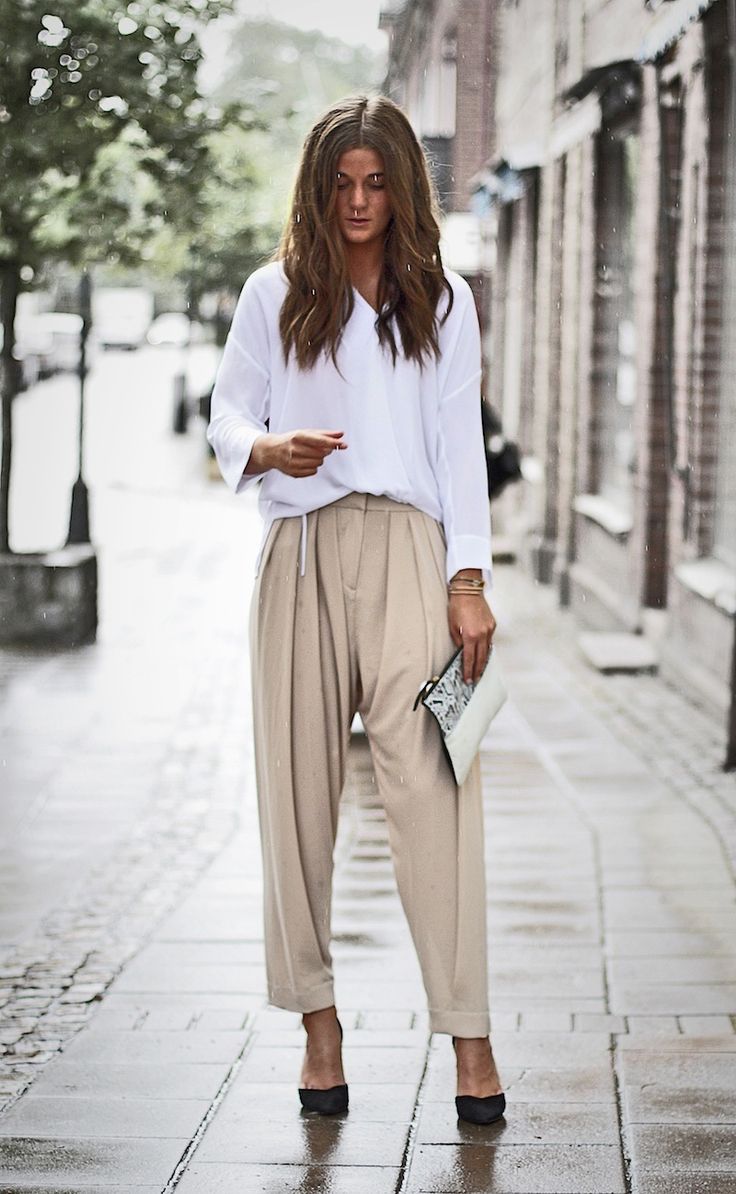 Image source: pinterest.com Relaxed trousers are getting their way into the fashion arena.
Orange Color Fashion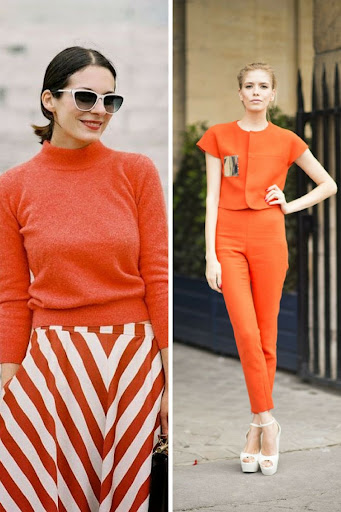 Image source: onlywardrobe.com Orange color is also getting a lot of popularity. You can even wear orange strategic accessories.
Maxi Skirts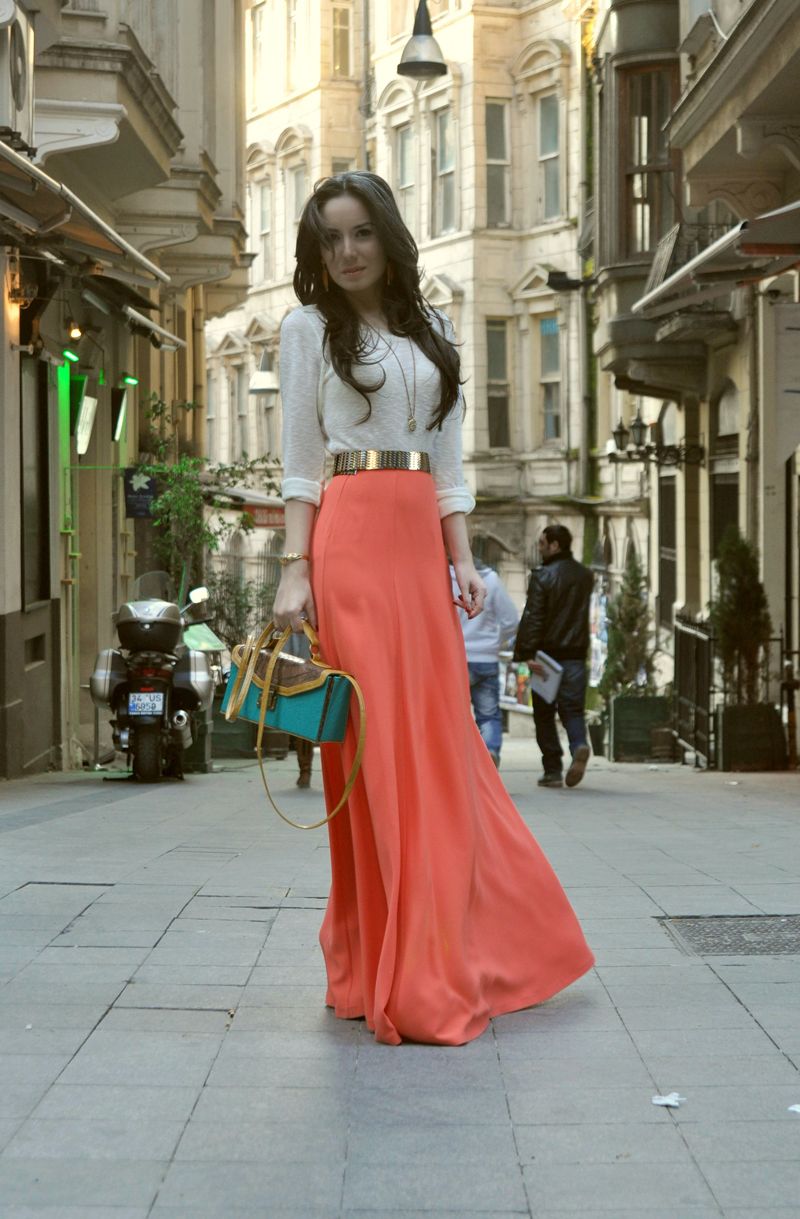 Image source: pinterest.com It is one of the people's favorite fashion trends from the Spring/Summer fashion trends. The length is eye-catching and sleek.
Cropped hemlines and prints fashion
It is one of the most talked-about fashion trends of the season.
Dopamine dressing
Dopamine dressing is all about wearing what makes you feel good. It boosts onfidence and mood.
Top-to-toe color fashion
This is a very bright fashion trend that's coming up. This makes a fashion statement. In this fashion trend, you can buy the following things:
Shoes and bags:
You can buy color-pop heels. You can try clashing the colors as well. Blues and greens or oranges and pinks look good together.
Boxy suit: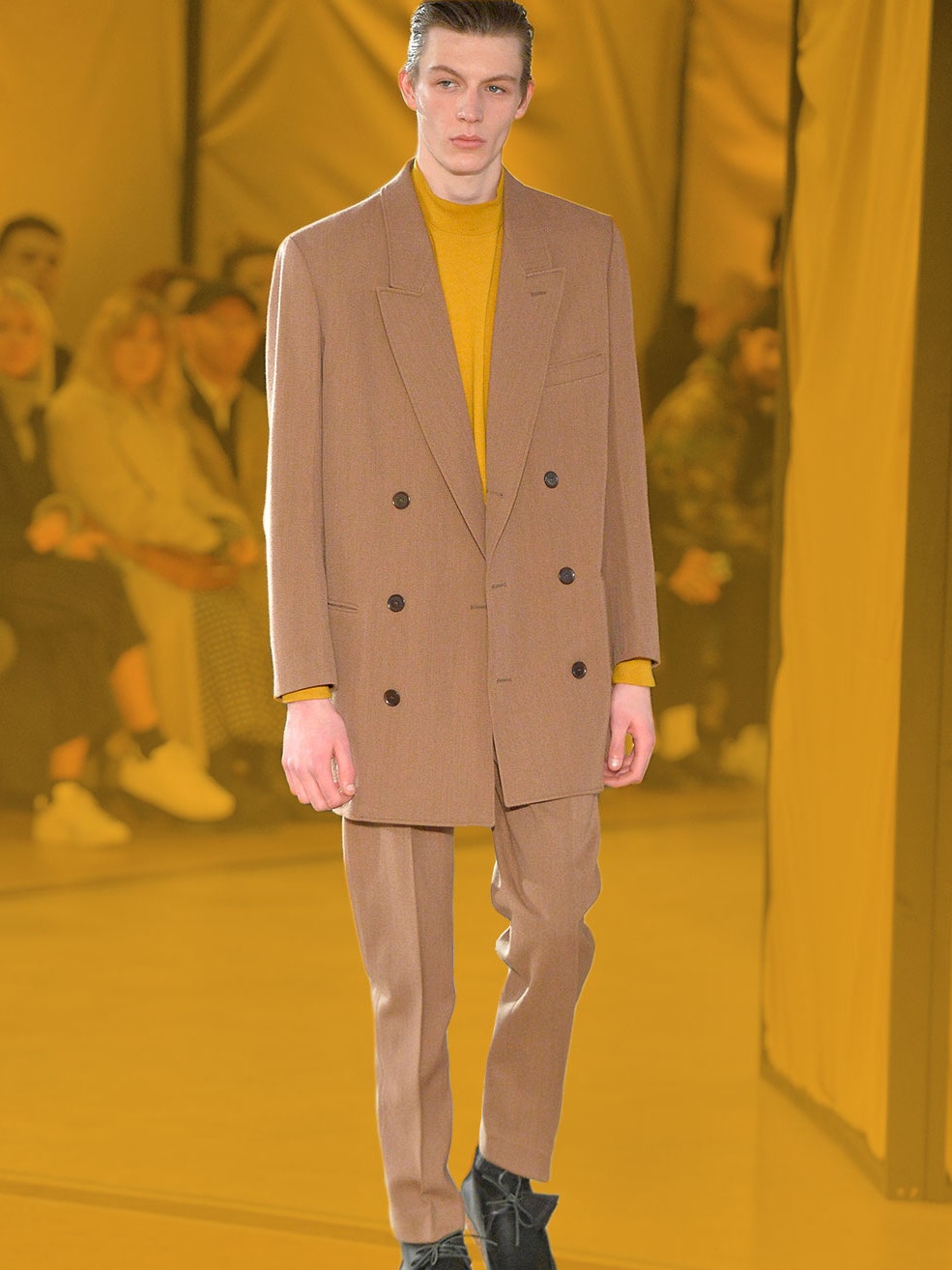 Image source: gq.com The key to a good suit is in the fit of it. A pair of wide-leg trousers cinch in the waist and over thighs, tuck in a slim-fit top, and a boxy blazer is all that you need to rock a fashion statement.
Smock frocks:
If you wear a smock-frock in a bright color, then you have nailed the fashion trend and look. All you need to add is boots and you will rock the smock-frocks.
Fringing Details
With its tassels, crochet, and slouchy fits, this fashion trend has a more bohemian feel. You can add the following to this fashion trend:
Maxi dresses:
It is super flattering. Any styles with tassels in earthly tones will ensure that your summer look is awesome.
Crochet tops:
The open-knit tops are going to be a big hit this season.
Chunky sandals:
The flat-foot trend is great as it brings a super-exciting feel to any look.
Striped dresses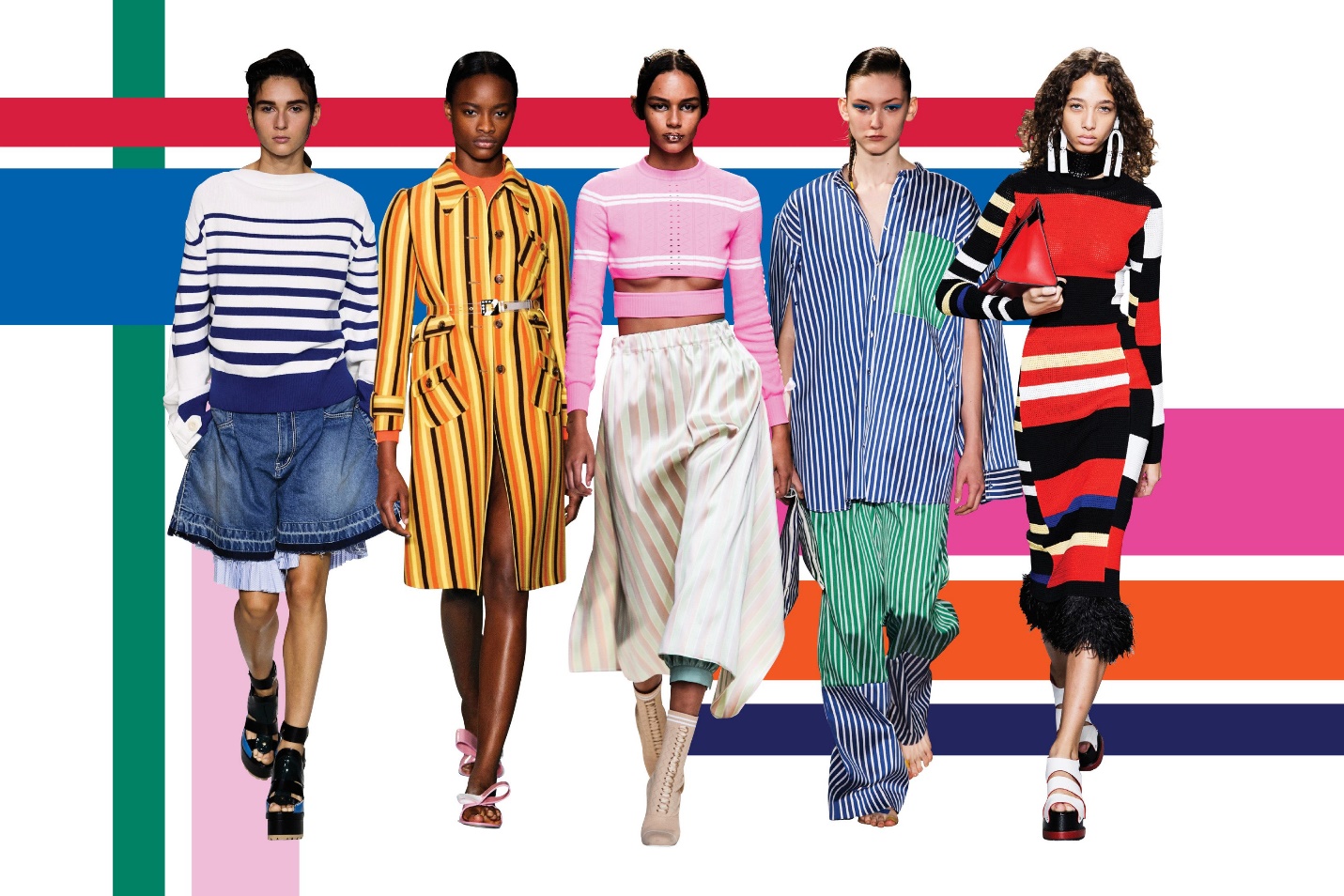 Image source: fashionmagazine.com Embrace stripes this season. Stripes are a staple motif. You can try on the following trends:
Matching co-ords:
Wear the top and bottom together as one complete look, or separately for variety. A top and skirt in the same print are sure to make you the center of attraction.
Breton tops: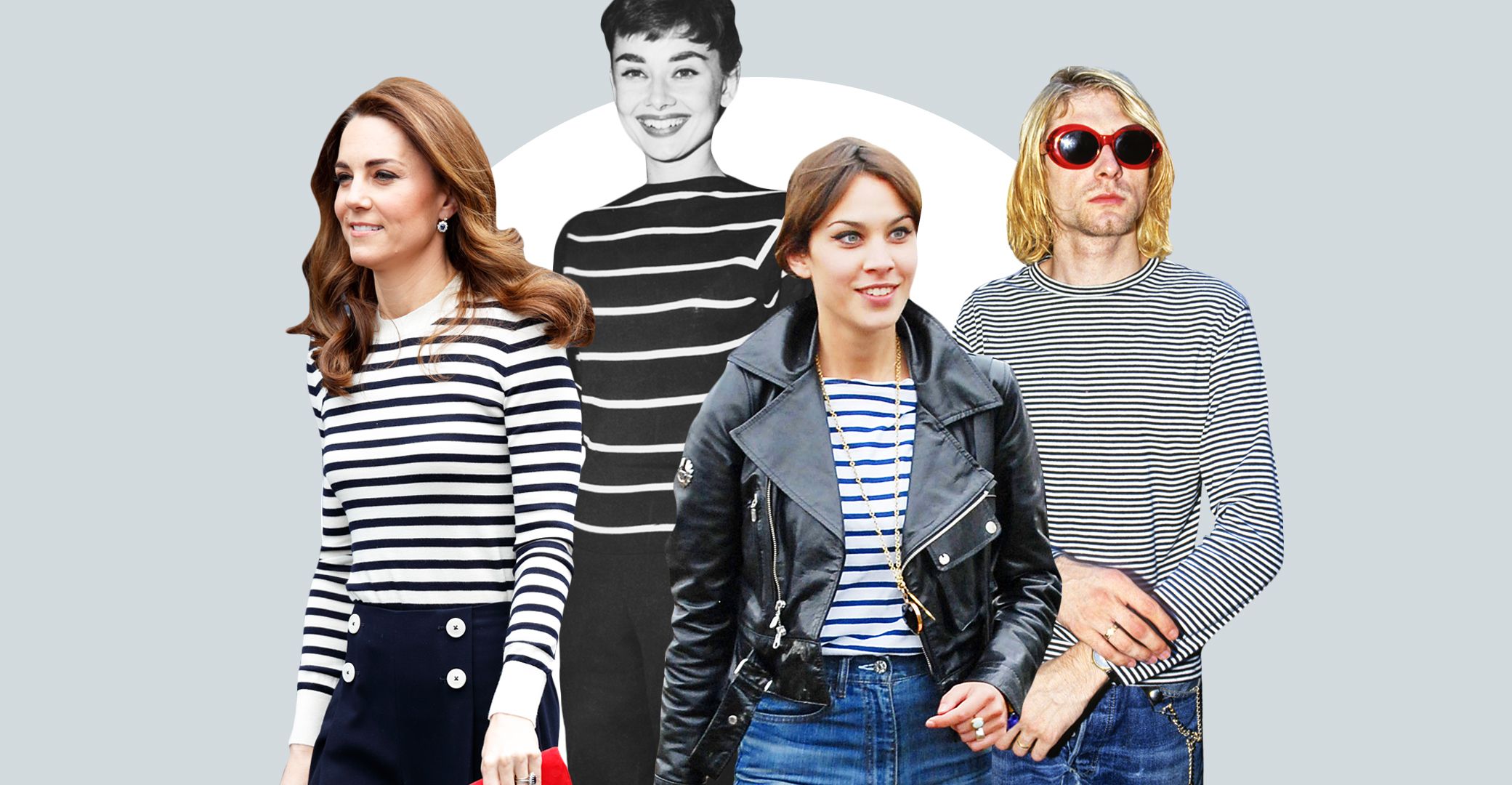 Image source: harpersbazaar.com They are super easy to wear and they are stylish also.
Diagonal stripes:
You can experiment with the direction of stripes. Vertical stripes are slimming, but horizontal stripes are even better. Try layering pieces and play with them by adding diagonal stripes.
Faded Denim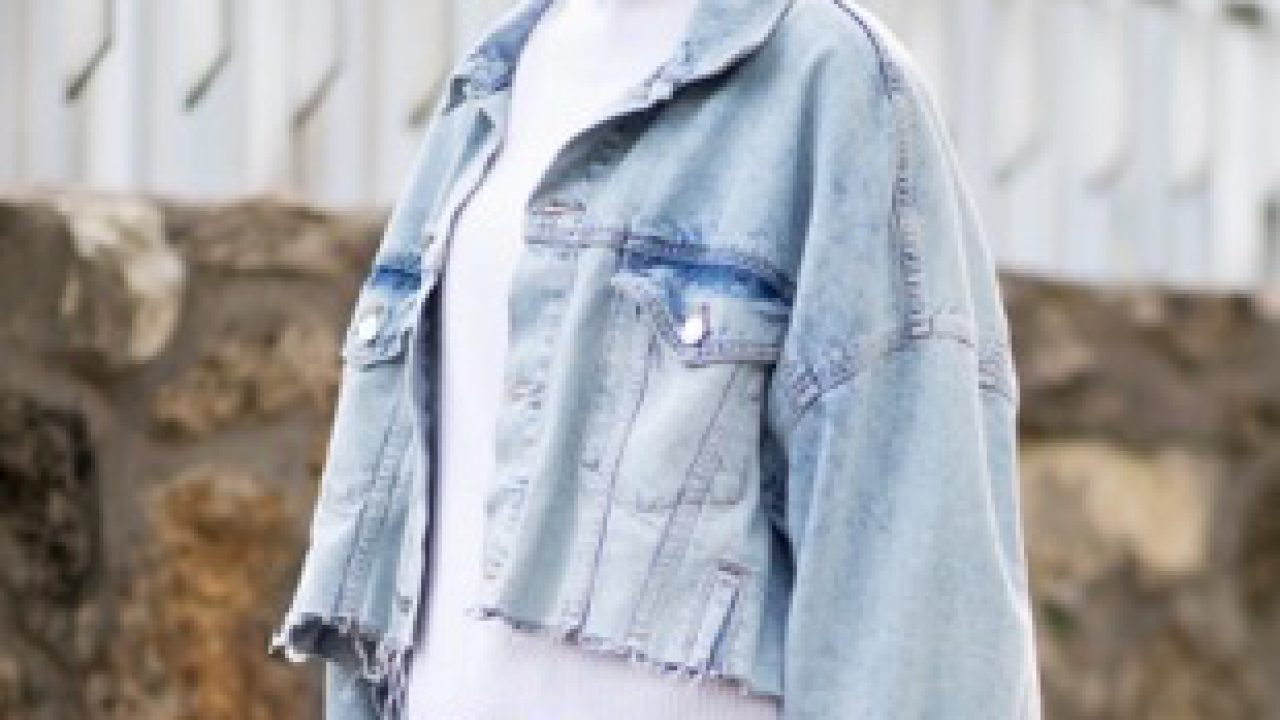 Image source: thefashionspot.com This trend has been there in the past also. And it would continue to be present.
¾-length boots
While the cowboy boot is once again gaining popularity, any ¾ winter boot will work-you wear them with midi dresses or jeans.
Perfect pearl embellishments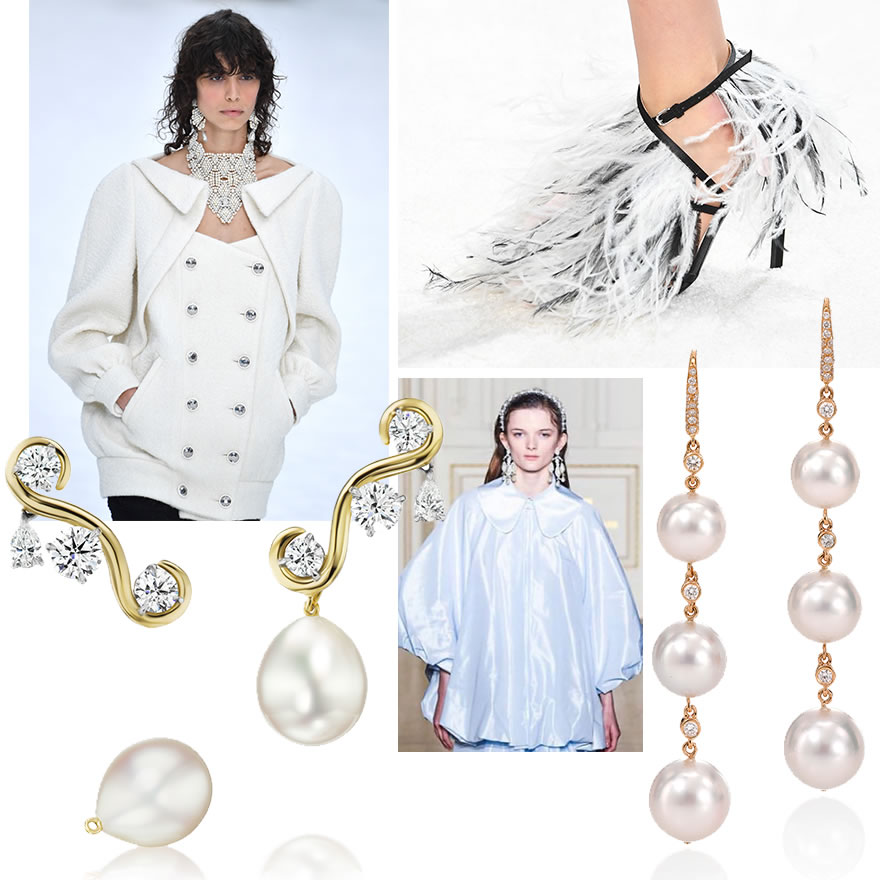 Image source: assail.com Pearls are making their way from accessories to clothing. Elevate your wardrobe with this surreal thing.
Skirt suit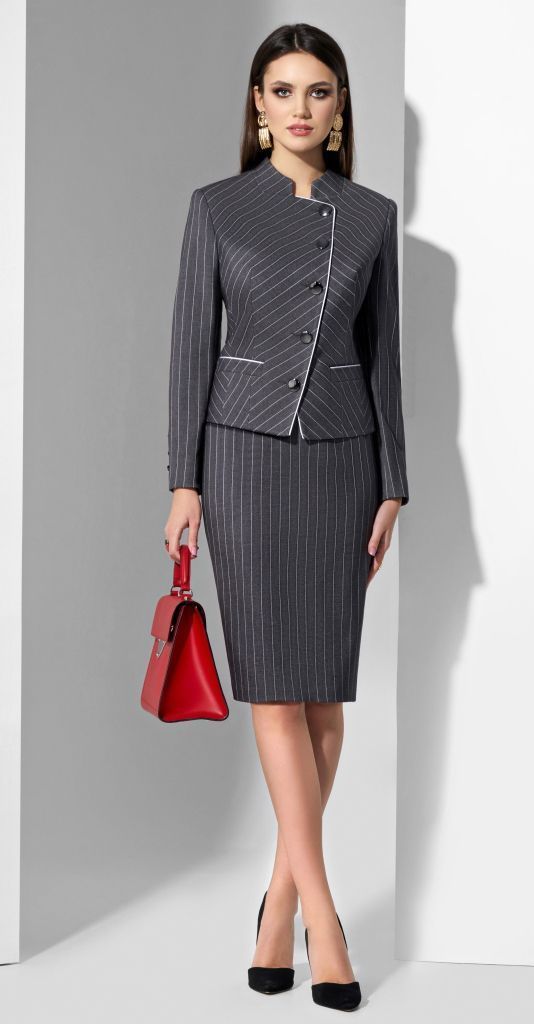 Image source: pinterest.com Skirt suits are making their way in a cropped length, vibrant colors, and textures such as tweed.
Check print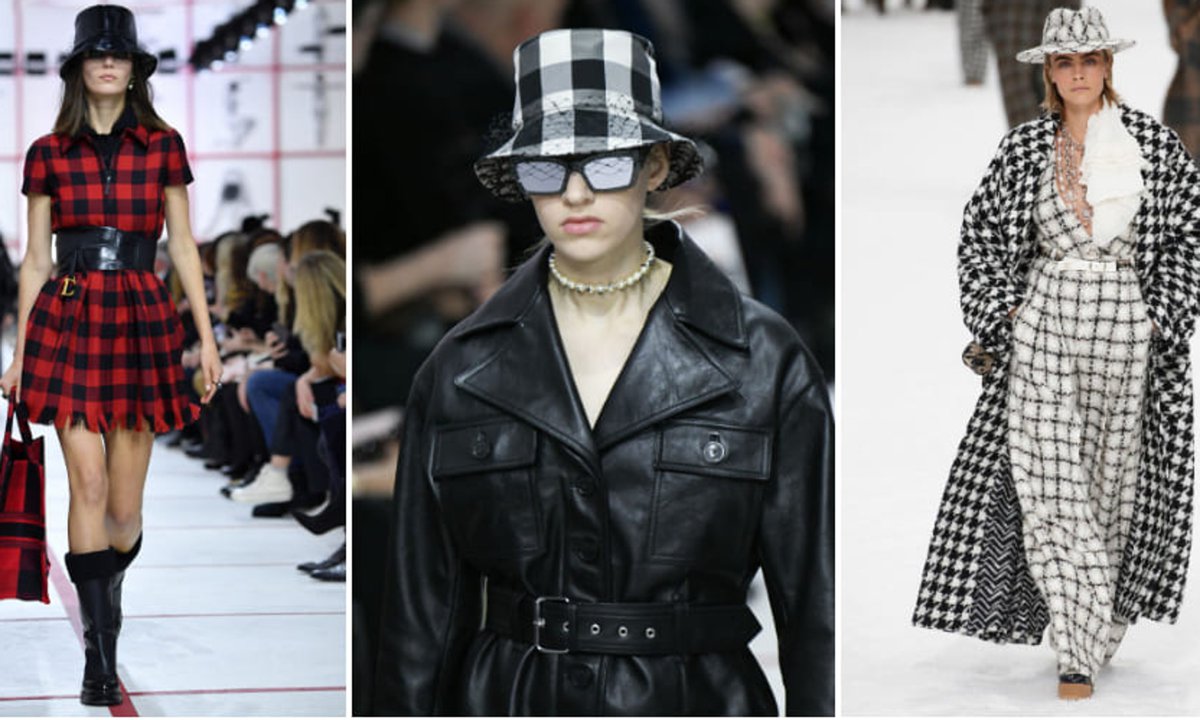 Image source: hola.com This is very stylish. Many people are saying hello to stylish check print patterns this season and in 2022.
Matching Sets
As seen on Instagram, matching sets are one of the biggest trends.
Crazy prints
During the pandemic, DIY tie-dye was a trend for people as they were stuck at home.
Elegant Black & White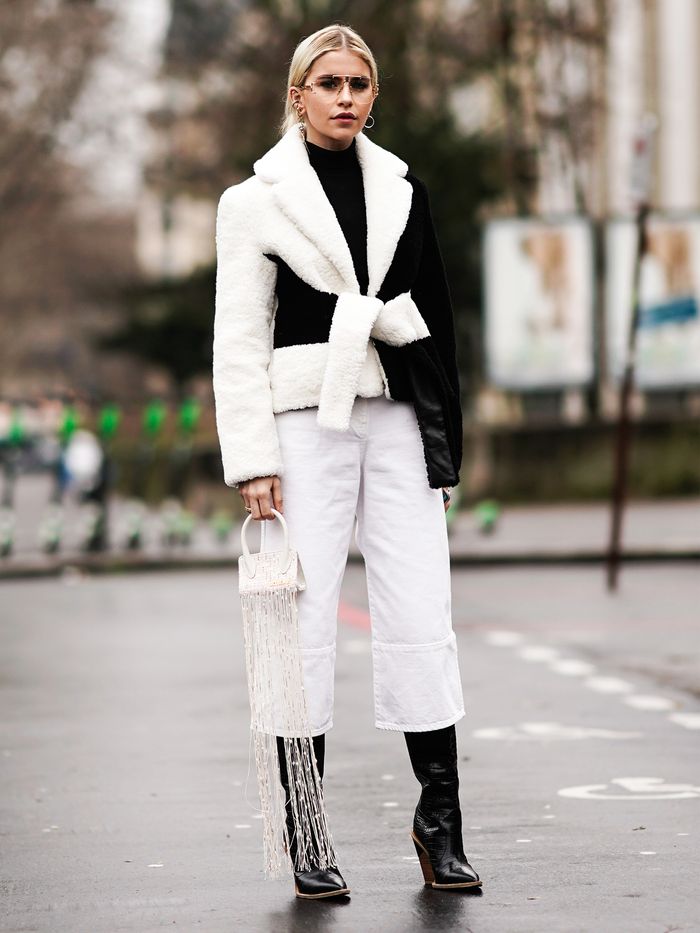 Image source: whowhatowear.com This is something very basic. If you are looking for simple elegance, you can go for a black and white look.
Feathers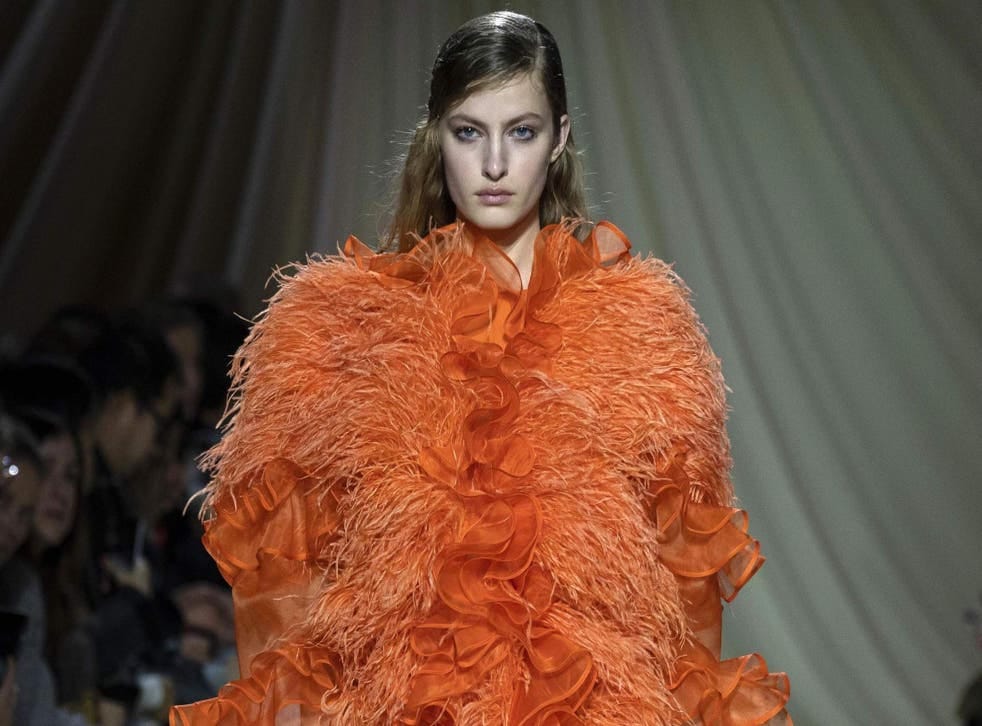 Image source: independent.co.uk.com The feathered look is also very nice. So, go for it.
Houndstooth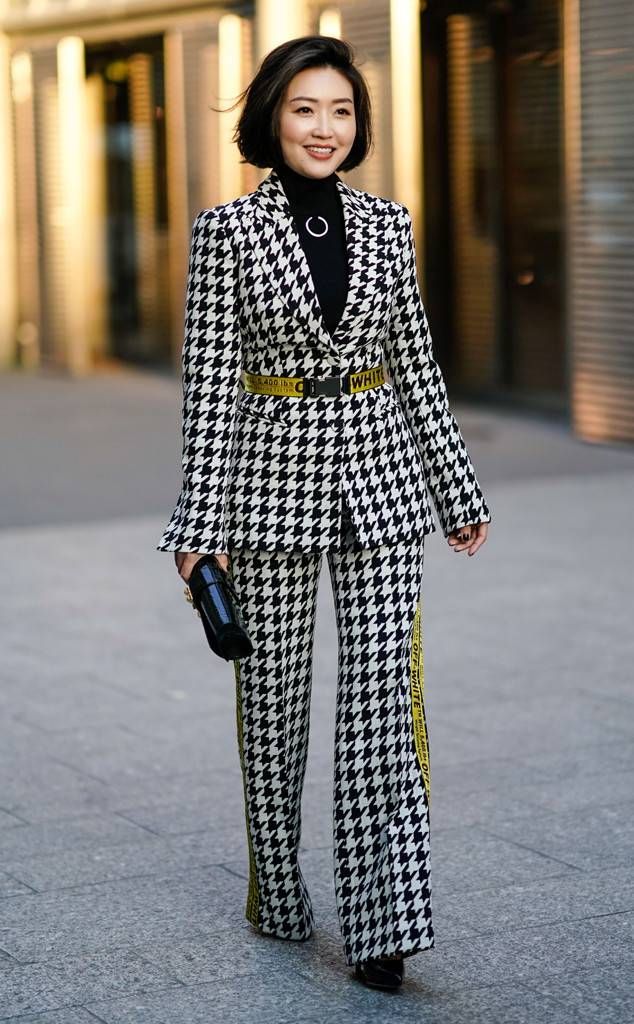 Image source: pinterest.com Checkerboard print has been there since the release of Netflix's The Queen Gambit. Now, another favorite pattern is Houndstooth.
Puffy sleeves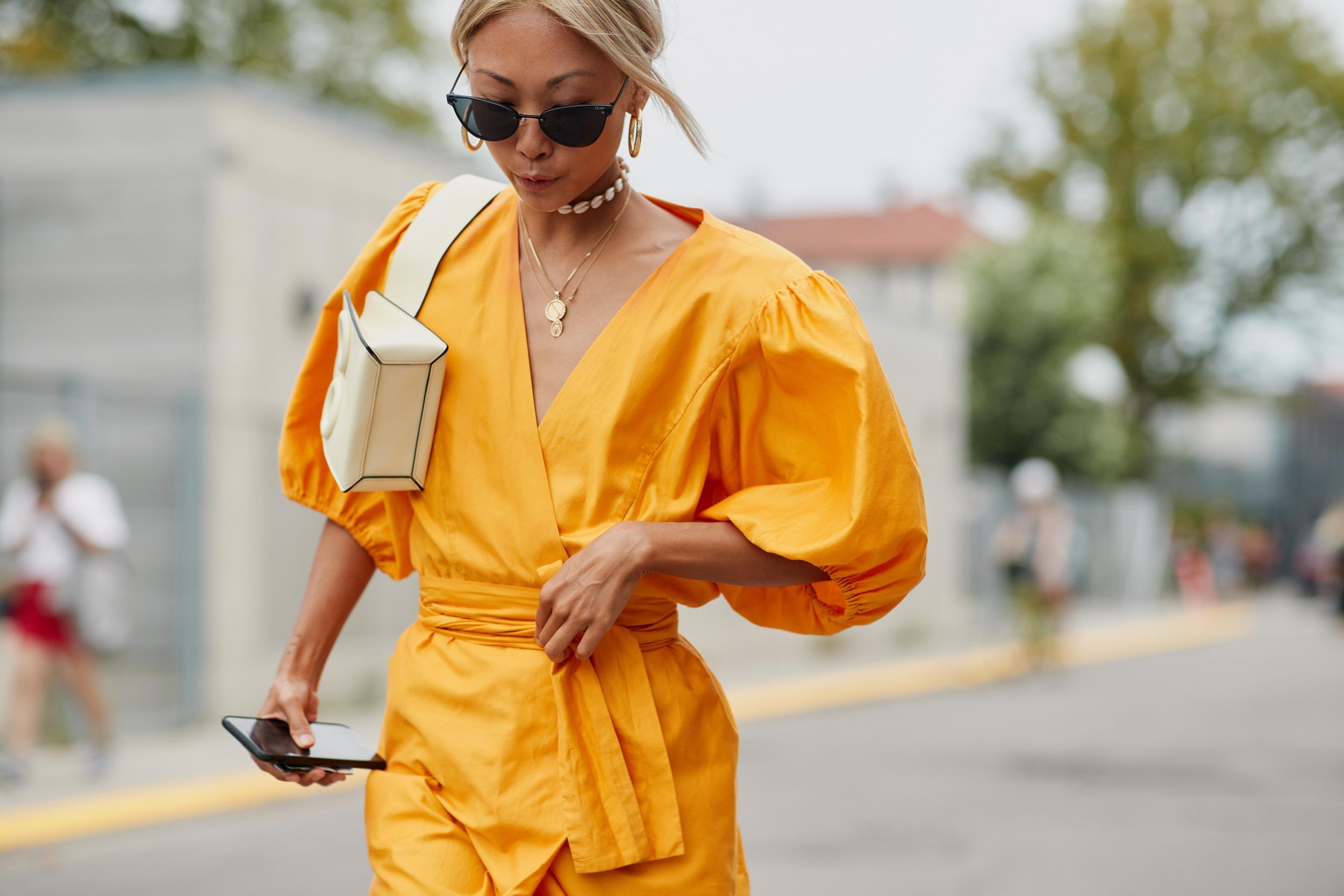 Image source: blog.edited.com The puffed-up sleeve is a princess-inspired look. This is gaining popularity. The trend of fashion is constantly changing and evolving. Fashion has become an integral part of society. Fashion trends are coming up, and it's both the things, old fashion going off and old fashion still being relevant. Colors also play an important role in fashion. As discussed earlier, the orange color is gaining a lot of popularity. Black and white look very elegant. Fashion is surely fun. Fashion trends are coming and will continue to come in the future. Fashion trends are constantly coming up. People like wearing clothes as per the latest fashion. Why do fashion trends change? The answer is that because people change. Over time, the new is replaced by the old. People are influenced by popular culture. Change is necessary and hence inevitable. So, there are changes in the trends from one year to the next. People want to have new styles and imitate their favorite stars. This is there in the past. This is a comparison. Now, it is not always necessary to follow the fashion trends that are coming up. You can come up with your originality and style and too can be a trend. You can rock your own style. You can be unique in many ways and you can rock your own personality.
By Bhawna