The perfect pair of jeans is the best choice of clothing that men can choose. They are the most important clothing asset of a man's casual wardrobe. But many men don't know which pair of jeans to carry when and how? Body type is the most important factor when choosing a pair of jeans. Larger men are buying jeans that make them look larger and skinny men are buying jeans that make them look thin.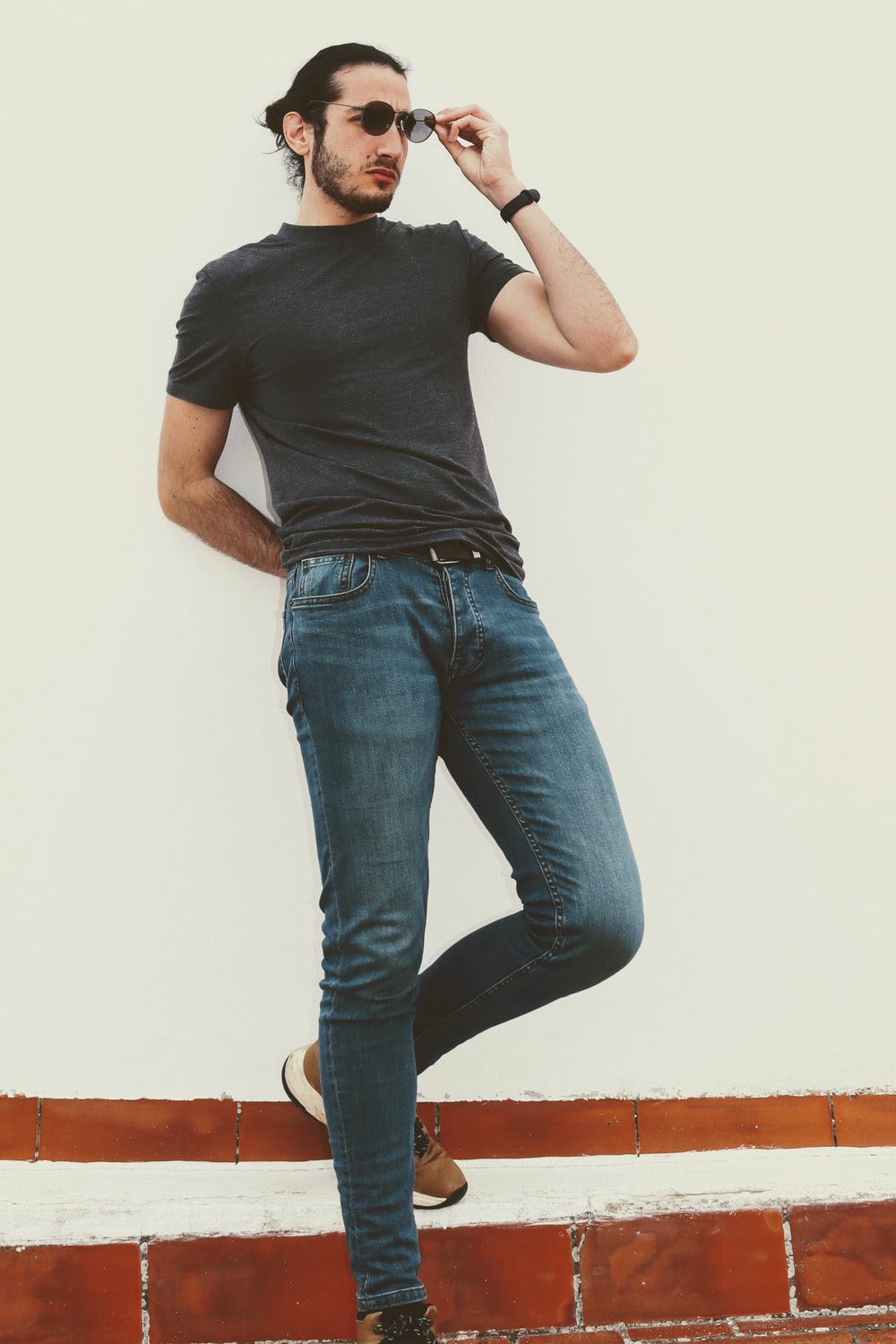 Image source: unsplash.com There are many reasons why men find it difficult to select the perfect pair of jeans that fit them properly. They don't have an understanding of what jeans look good on their body. There is also a lack of suitable styles when they make a selection. There is also confusion about the style details such as weight, wash, and other details. Jeans have labels like skinny, slim, or straight- these are the types of jeans.
Skinny:
this style is a tighter fit with tapering.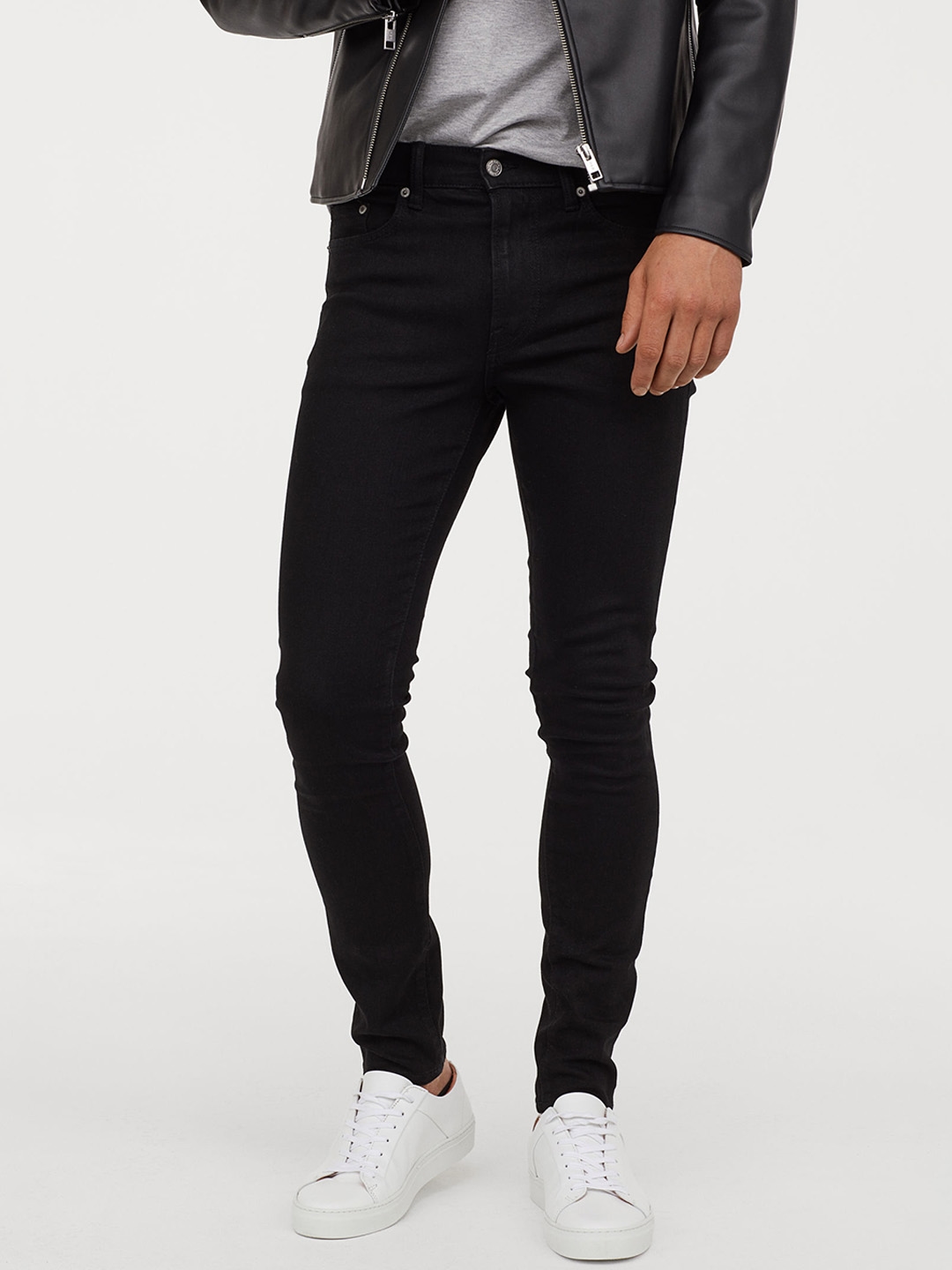 Image source: myntra.com
Slim:
this is not too tight, not too loose. It has a narrower leg opening.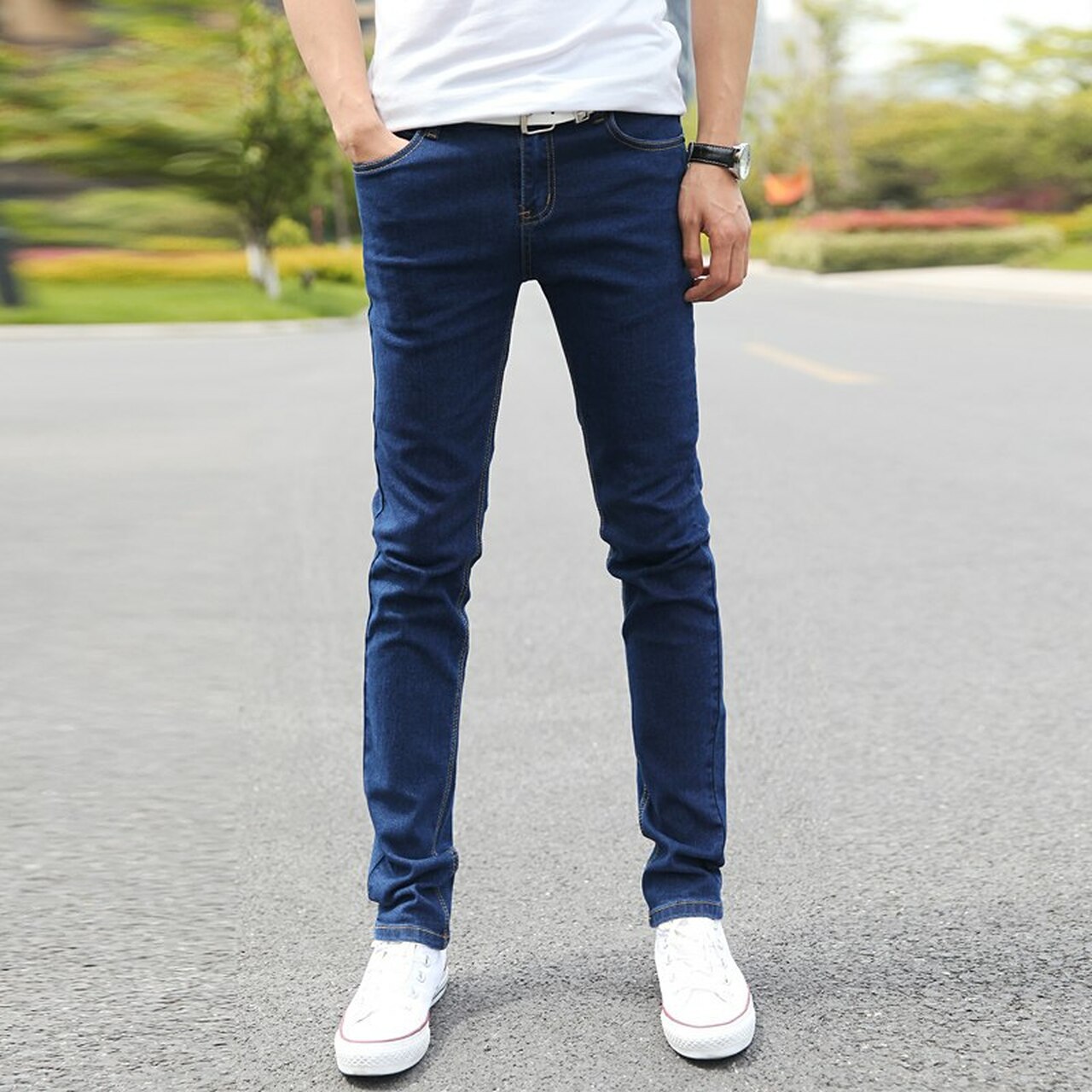 Image source: onshopdeals.com
Regular:
these are standard-sized jeans.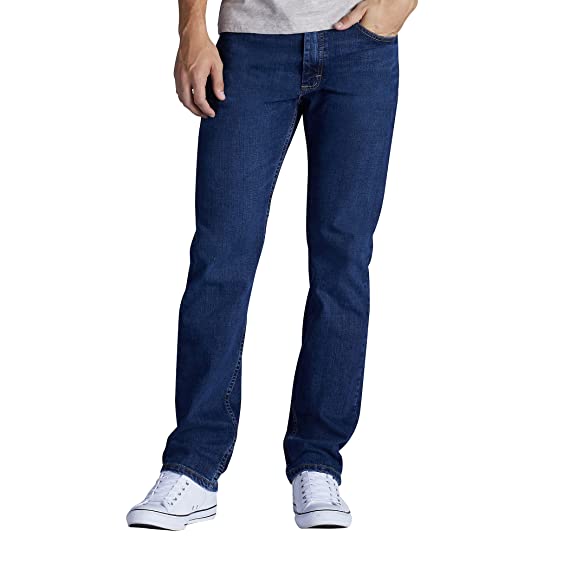 Image source: amazon.com
Relaxed:
a loose one and a comfortable one.
Loose:
a baggy fit one. The jeans have plenty of space for those who need it.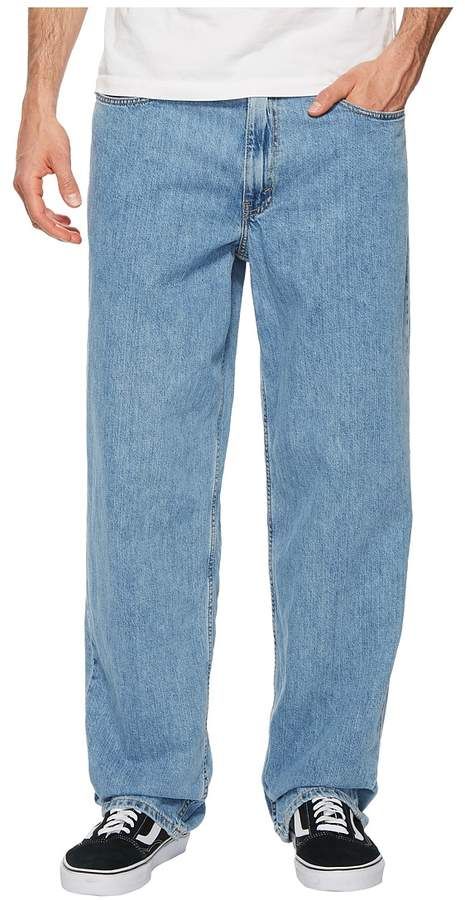 Image source: bosem.in
Body types and jeans type
Rectangle body type or ectomorphic:
this body type is characterized by a light build and a flat chest, small shoulders, and lean muscles. These are men who are slender from bottom to top. The body type has a fast metabolism and finds it difficult to gain weight. Straight-leg jeans are the best for them. They look good on their slender build and are full of space. They let others' attention go on the undefined legs. These men should avoid wide-leg jeans and baggy jeans as they will look loose on them. They should also avoid skinny jeans as they will make them look slimmer
Athletic body type or trapezoid body type:
athletic men have a slim waist with muscular legs. They do a lot of hard work in the gym. They should wear jeans that accentuate their toned body. They should wear any slim fit, straight leg, and boot cut jeans. The pockets on the jeans should be smaller and wider. They should avoid baggy jeans as they hide the form of the body. They should also avoid regular fits with wide legs as they create an imbalance by making your legs appear larger in comparison to the upper body.
Muscular body type:
they have bigger legs. A pair of straight-leg jeans look like skinny jeans on them. They should wear regular fit with a wider leg. This accentuates their toned body. The pockets should be large, and deep. They should avoid boot-cut jeans. They should void tight, skinny jeans as they make the muscles look bulky.
Oval body type:
for these, loose-fitting jeans are the best, straight cut with a wide leg. Relaxed jeans also work and look good. Jeans are a type of pants typically made from denim. They should avoid skinny and slim-fit jeans. A slim leg silhouette makes an exaggerated imbalance in the appearance. Your upper body would loom large over the tight-fitting pants. They should also avoid flared or boot-cut jeans as they will make the legs look wider. Things to keep in mind while selecting the jeans type:
Don't worry about the body type
Women may have to think about hiding their curves, but men can look good in just about any denim fit. So, you don't need to worry about the body type. Jeans are usually designed based on measurements of average men.
Shop a size smaller than normal
This is important. You need to select a size that is smaller than normal.
Skinny jeans: not always necessary
Remember those skinny jeans are not just the only option. You can wear baggy jeans also.
Check the pockets
Make sure the pockets are not too large or too long.
Take a stretch
Most jeans are not elastic. Make sure the jeans have blends that include linen or elastic-like spandex.
When in doubt, go dark
Dark denim is very good for day-to-night transition. You can easily choose dark denim.
Dare to experiment
You can choose bright colors and jeans cuffing. Cuffing the jeans elongates the leg, so you will look taller and leaner.
The correct fit
Skinny fit has made a mark in the denim world with fitted legs and tapered ankles. Slim fit is the most popular jeans fit the world over. The tapered fit is more flattering than the straight fit. This fits almost any body type. It should be paired with a simple, casual, button-down shirt and loafers. The straight fit is a denim classic. It has a slight bagginess. It works with raw denim. You can pair it with a simple T-shirt, old school sneakers The jogger fit has a rubbed cuff and waistband. It can be paired with a simple tee, hoodie, and sneakers. We have been wearing jeans for almost 150 long years. It is a long time. they have become ubiquitous. Everyone wears jeans.
Levi Strauss &Co.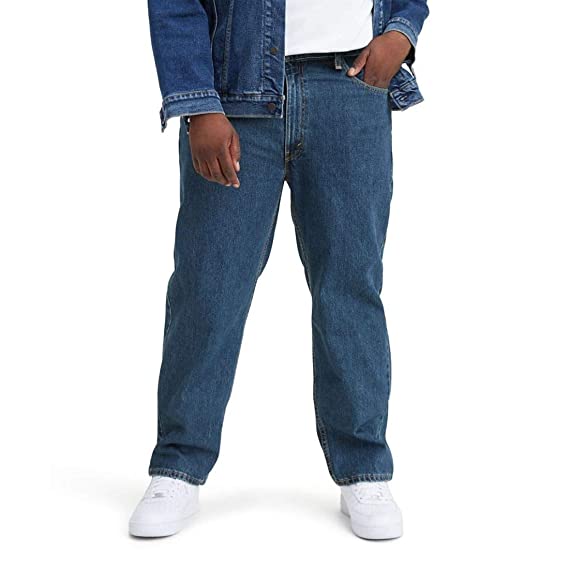 Image source: amazon.in Its straight leg, regular waist, and immense appeal will truly never go out of trend. "Levi's" stands for united, joined, or joined in harmony. It has Biblical roots: in the Old Testament, Levi is the son of Jacob and Leah. The Levites are also one of the 12 tribes of Israel. Levi is a name that signifies the unification or founding of something.
Everlane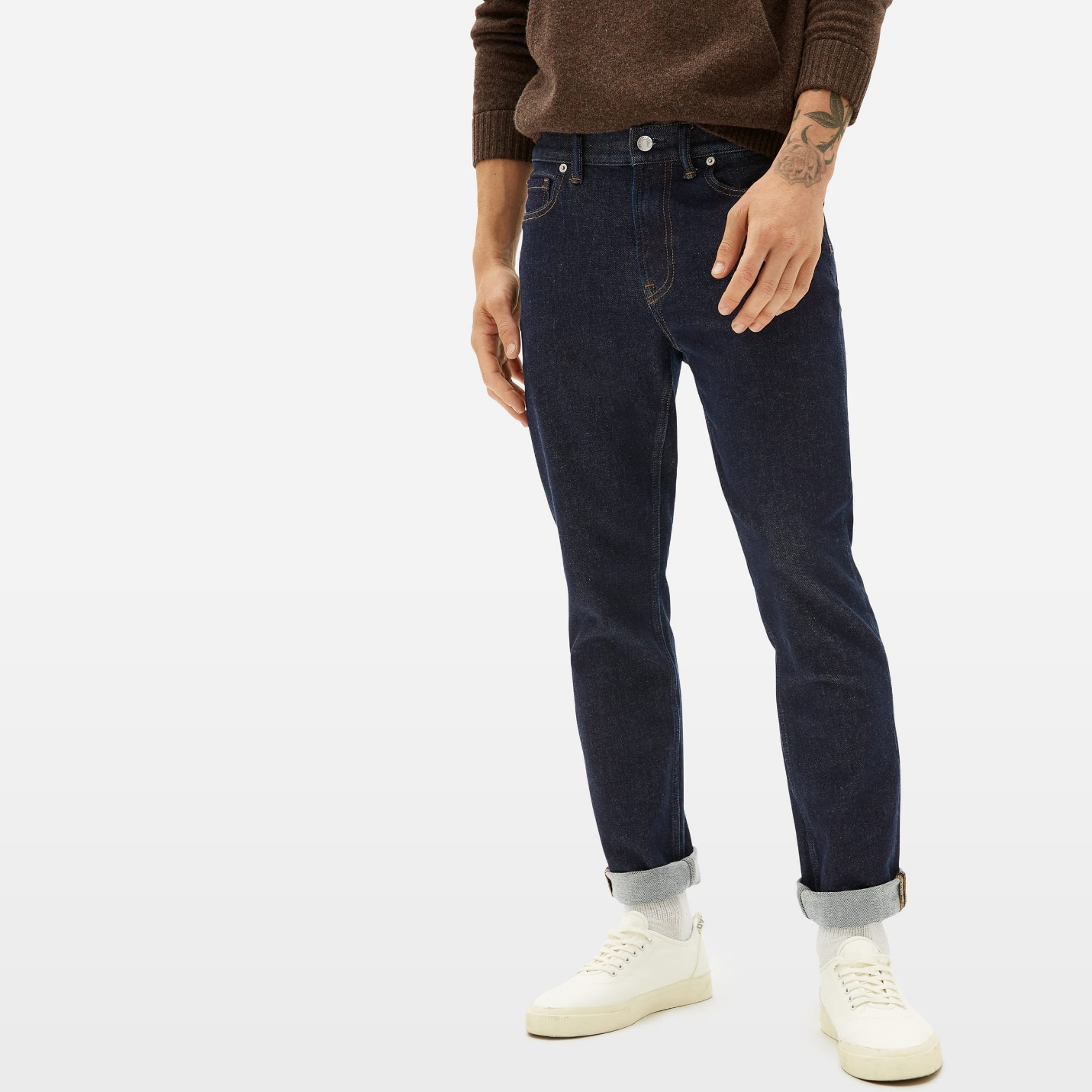 Image source: everlane.com Everlane is an American clothing retailer that sells online only. They have one of the best jeans for men.
Carhatt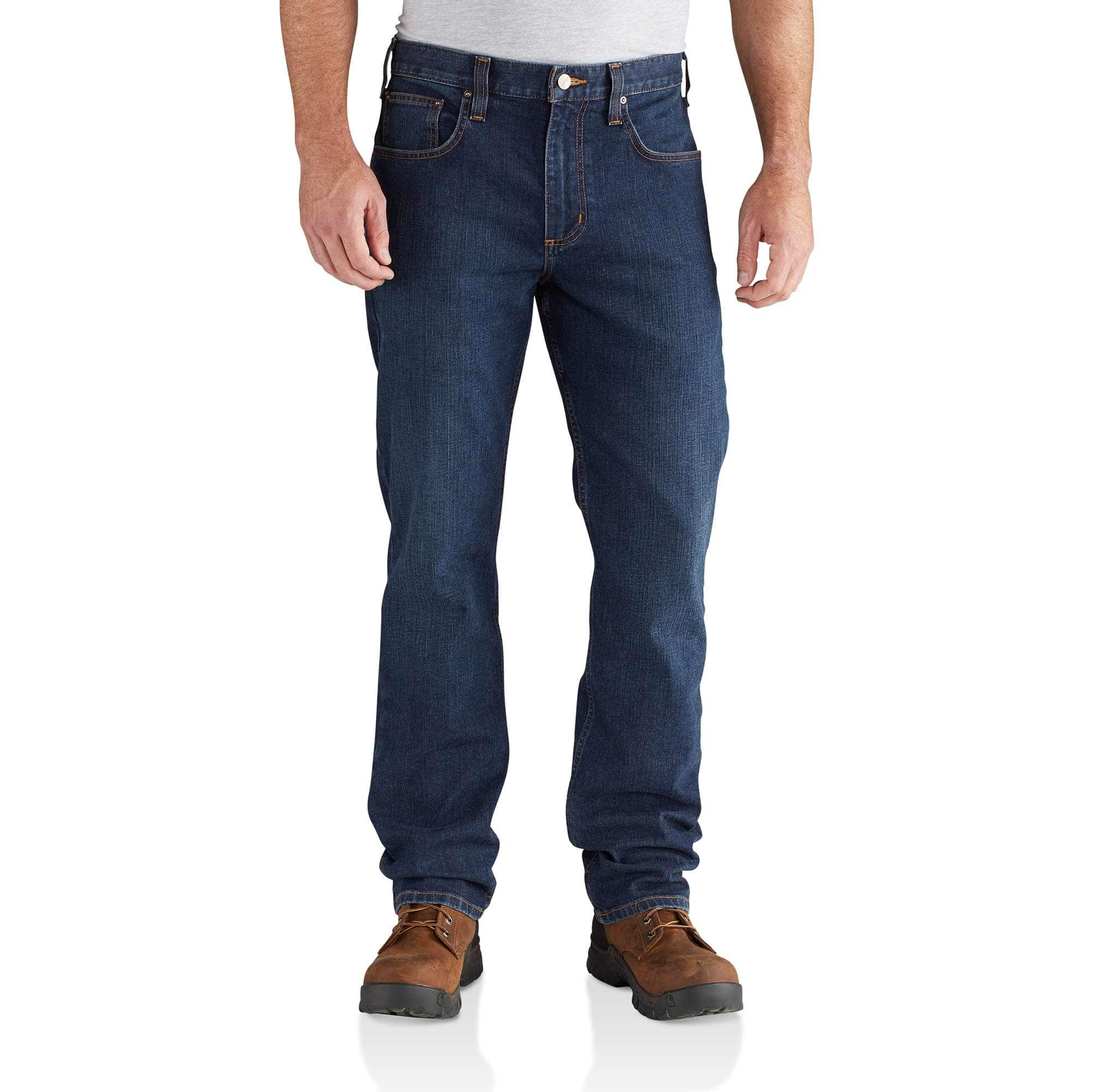 Image source: carhatt.com Carhatt is an American apparel co. founded in 1889. They make one of the best jeans. Small differences in terms of sizes, fabrics, measurement, and many other factors can make a difference in the way two pairs of jeans look on you. You should feel comfortable in the pair of jeans that you are wearing. That's one of the most important things.
The shape of the leg
The shape of the leg gives you the various types of fits. It is determined by 3 measurements: the thigh, the knee, and the leg opening.
The length
The length is the measurement of the inseam, starting from the crotch and then toward the leg opening.
The fabric
Denim has traditionally been made from 100% cotton which is known as rigid denim. The fits have been going down in terms of slimming over a couple of years, and as spinning technology has evolved, stretch denim is becoming the norm for many makers. The 'elastomer', the stretch material, usually some form of spandex, is spun into the core of the yarn.
Average sized guys
If you are average-sized, shopping for jeans will be easy for you. Whether the fit is slim or loose, it will probably look good on you. Average-sized guys should go for slim straight or straight leg and tapered fit. Average-sized guys should avoid skinny fits and slimmer fits.
Short guys
Short guys should go for straight leg fits that elongate your body's frame. They should avoid relaxed and loose-fit jeans to make you look smaller. They should also avoid skinny fit,
Taller guys
Taller guys should go for a slim or regular leg fit. They should avoid skinny as it draws attention to the long legs and jeans that are too long. Short-length jeans would do.
Big guys
Big guys should go for a tapered leg fit. They should avoid skinny, slim, and loose legs. They should also avoid lightweight fabrics.
Skinny guys
Skinny guys should go for bulky fabrics. They should avoid being super skinny.
Try on the jeans
When you have found a fit that you like, the best thing is to try it on. If that is not an option, then what you can do is try to measure it against one of your favorite jeans to see if it works for you and what size you need. Don't buy jeans that are too big or large. Denim stretches with wear, hence you should buy two sizes down.
You can get your jeans shortened also
You can get the jeans shortened down also. This you can get done by someone who knows how to operate a sewing machine.
Back pockets
Back pockets should be there. While buying the perfect pair of jeans, there are certain things, as discussed, which should be kept in mind. The body type is not a big concern. It can be done away with. But you cannot forgo it completely. Keep it in mind. Jeans are the most important piece of clothing in your wardrobe. Skinny, slim, regular, relaxed, and loose are the types of fit of jeans. There are different types of jeans for thin, athletic, muscular, oval body types. Nowadays, elasticity in jeans is another thing. Today men prefer wearing jogger-fit jeans also. Jogger-fit jeans are loose with cuffed ends. So, the market is full of a wide variety of jeans and brands to choose from.
By Bhawna