A puffer coat, or simply puffer, is a quilted coat that is insulated with either duck or geese feathers. Air pockets created by the bulk of feathers allow the warm air to retain. The 80s and 90s coats are back. Puffer coats were a trend in the good old days. It has been recycled in many ways and now is a good trend that's coming up. These are perfect for winter and otherwise also are a fashion statement.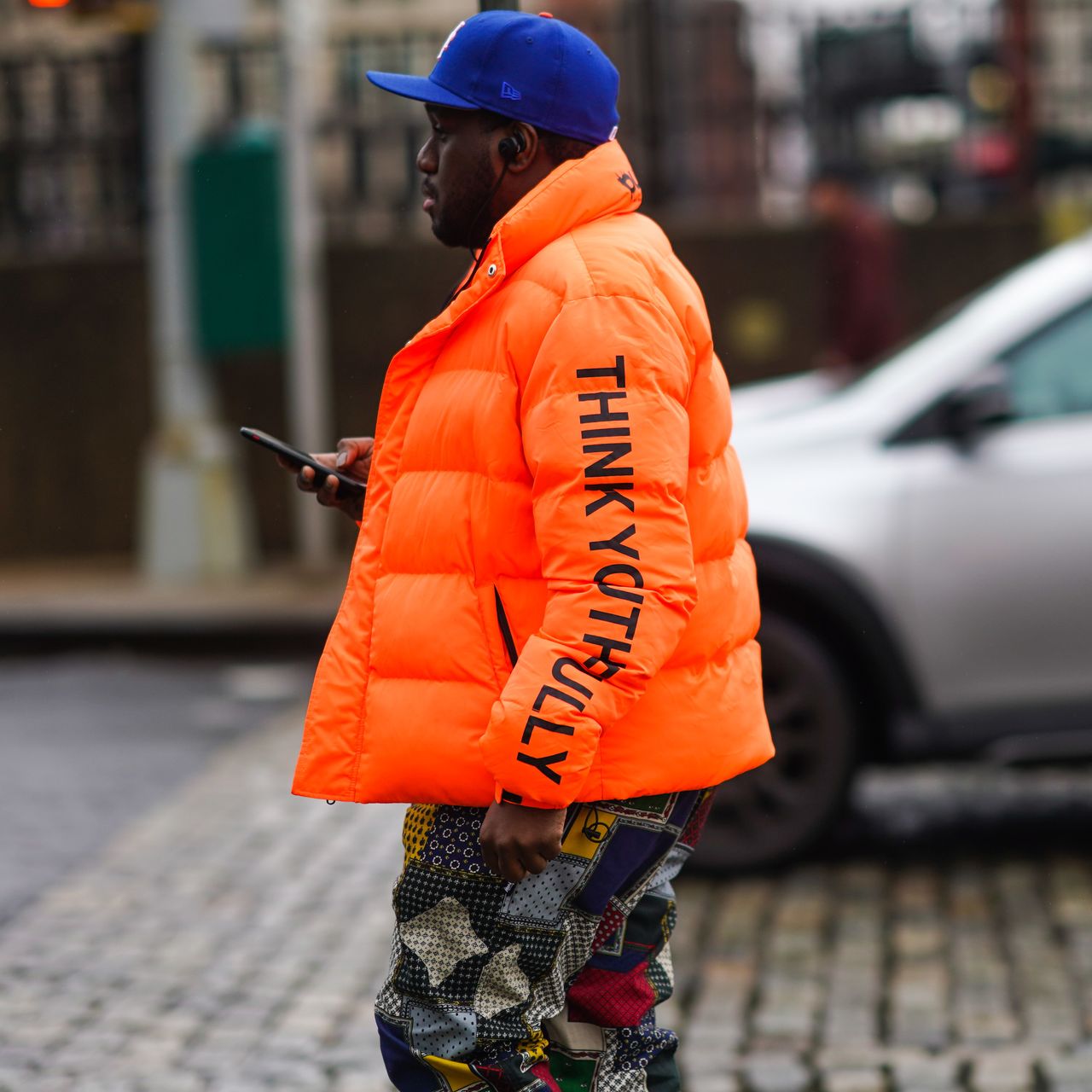 Image source: wsj.com It's easy to make a fashion statement when the temperature is high. But it's hard to rock a look when the temperature is low. Generally, a puffer coat is a sign of fashion defeat. It doesn't matter how amazing the outfit beneath is, but on the outer side, it does not look fashionable. But it turns out that you can look appealing and formal this winter because that is exactly what the celebrities are proving. There is this juxtaposition between formal and sport and stars are bringing this idea to the fore. So, this year puffer is proving to be the season's delight. It is very sporty, and casual. Be sure to pair it with more fashion accessories or refined clothing. Other than staying warm during winter, the puffer coat is awesome to add some positive vibes to your look. It is also a fashion-forward aesthetic. Do not shy away from colors. You can choose bold colors that are bright and also go for print with this look. Some like the maxi puffer coat that is loud and long and it may not be everyone's favorite. You need to know how you style it. You will be able to achieve an even greater look. You can also simplify your look by wearing a maxi puffer coat by pairing it with a dress and heels to flaunt a style. A puffer coat is much more than just staying warm. The fashion world has embraced this style with open arms, experimenting with classic outdoor stalwarts with bold designs, colors, and shapes. There are so many options available like belted waists, balloon sleeves, pastel colors, and supersized padding. There is no shortage of options for this most popular trend. Puffer coats are the most loved winter clothing right now. The puffers can be thick as you desire, with extra padding. You can also go for the thinner and very stylish sibling of the puffer- the quilted coat that is all over the high street right now, with a subtle layer of insulation. Puffer coats undoubtedly keep you warm and snug. Puffer coats have a signature quilted design with sections that are puffy. They are filled with insulation and synthetic fibers. Another quality is that they are often lightweight. Compared with wool or leather, puffer coats provide a unique blend of both warmth and lightness.
Puffer Coat insulation
These coats provide insulation. They are lightweight.
How Stitching affects styles in Puffer Coats
The puffs of a puffer coat are created by the blend of insulation layer and stitching. Although horizontal and vertical puffers are the most common, these days, in the market, we find some diamond and other geometric shapes. Quilted designs vary from small diamonds to larger triangles which allow for different styles and fits.
Style, Warmth, and Quality
From a style viewpoint, you may think that puffer style will be too bulky and unflattering. It is warm and cool to style during the winter season. They come in different shapes and sizes. They can be found in the simplest piece to the oversized maxi shapes and bulky ones. You can revamp your winter look with puffer coats. These are very sensational wears.
Black Puffer Coat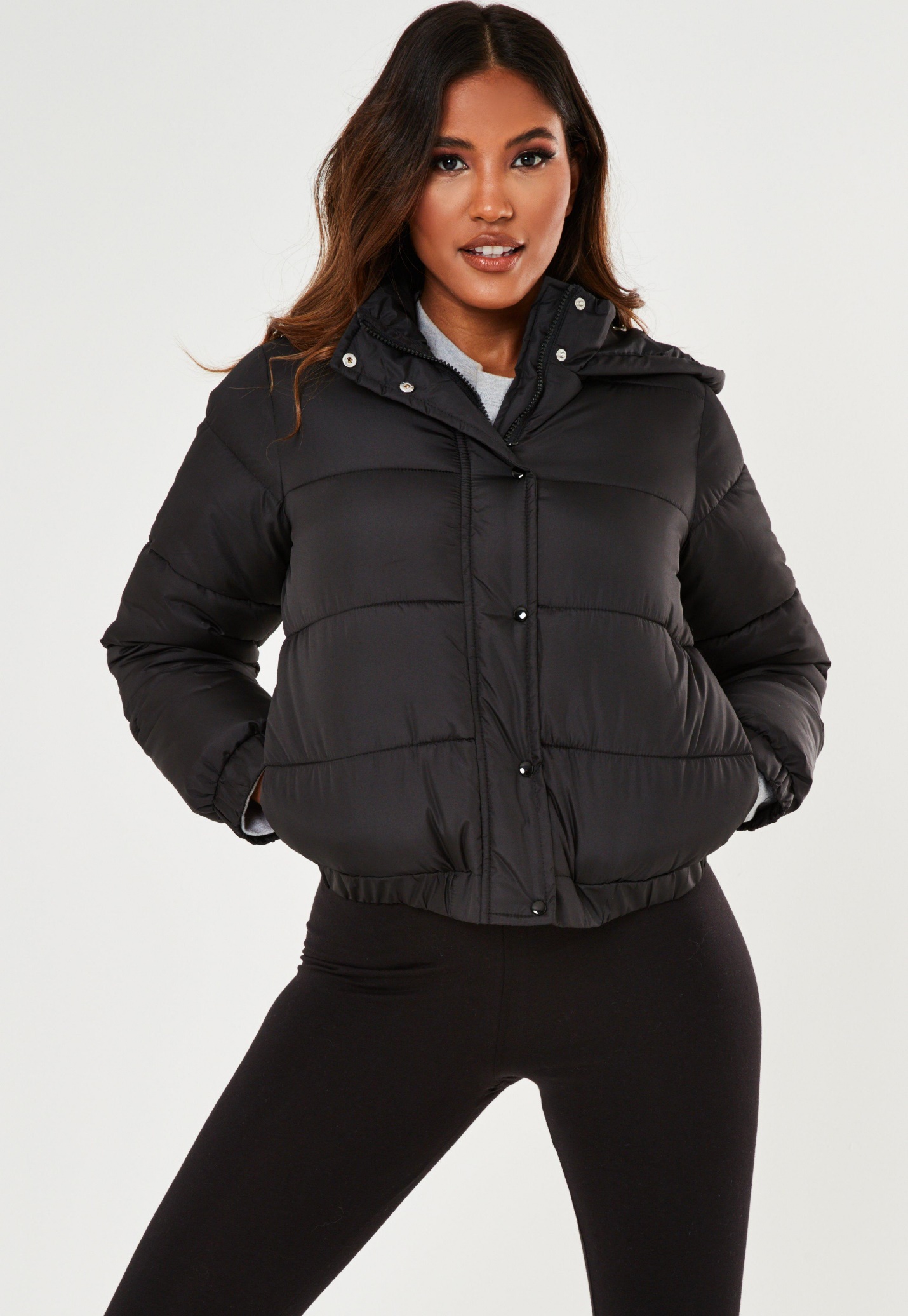 Image source: misguided. eu Black is always a great option when buying coats and coats. It is a sophisticated, classic, and sleek choice. You can choose from the vibrant shades available in the market. These are enjoyable to wear and they make a fashion statement also. The beauty of this coat is that you can pair it with anything and still look fabulous. You can pair it with a pencil skirt and heeled boots and get a fashionable look.
Vintage Puffer Coat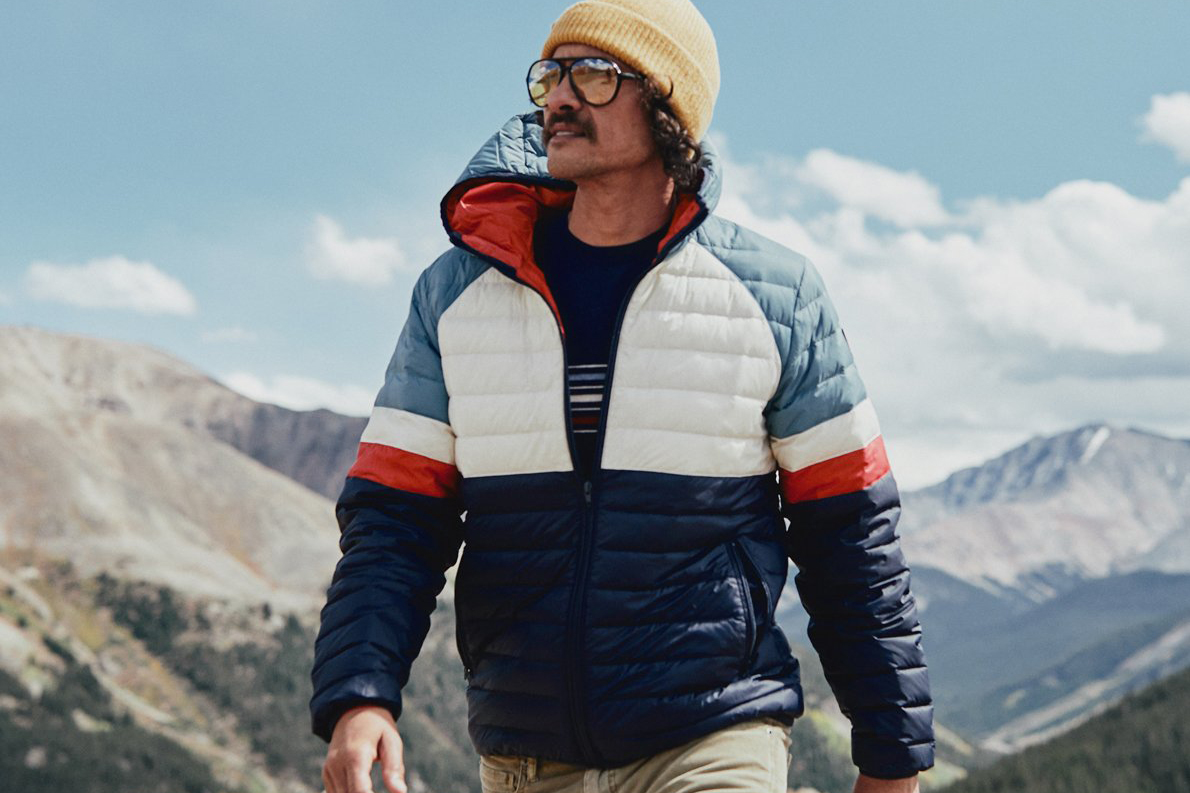 Image source: insidehook.com Puffer coats can be bought in different shapes, colors and sizes, and lengths. You can always experiment. They give your wardrobe a unique look also. For ladies that like the retro look, this coat is ideal. It is an eye-catching outfit. It is available in different fabrics, prints, and colors. Floral and leopard prints are wonderful. You can go for bell-bottom black jeans and pair them with a vintage puffer coat.
Silver Puffer Coat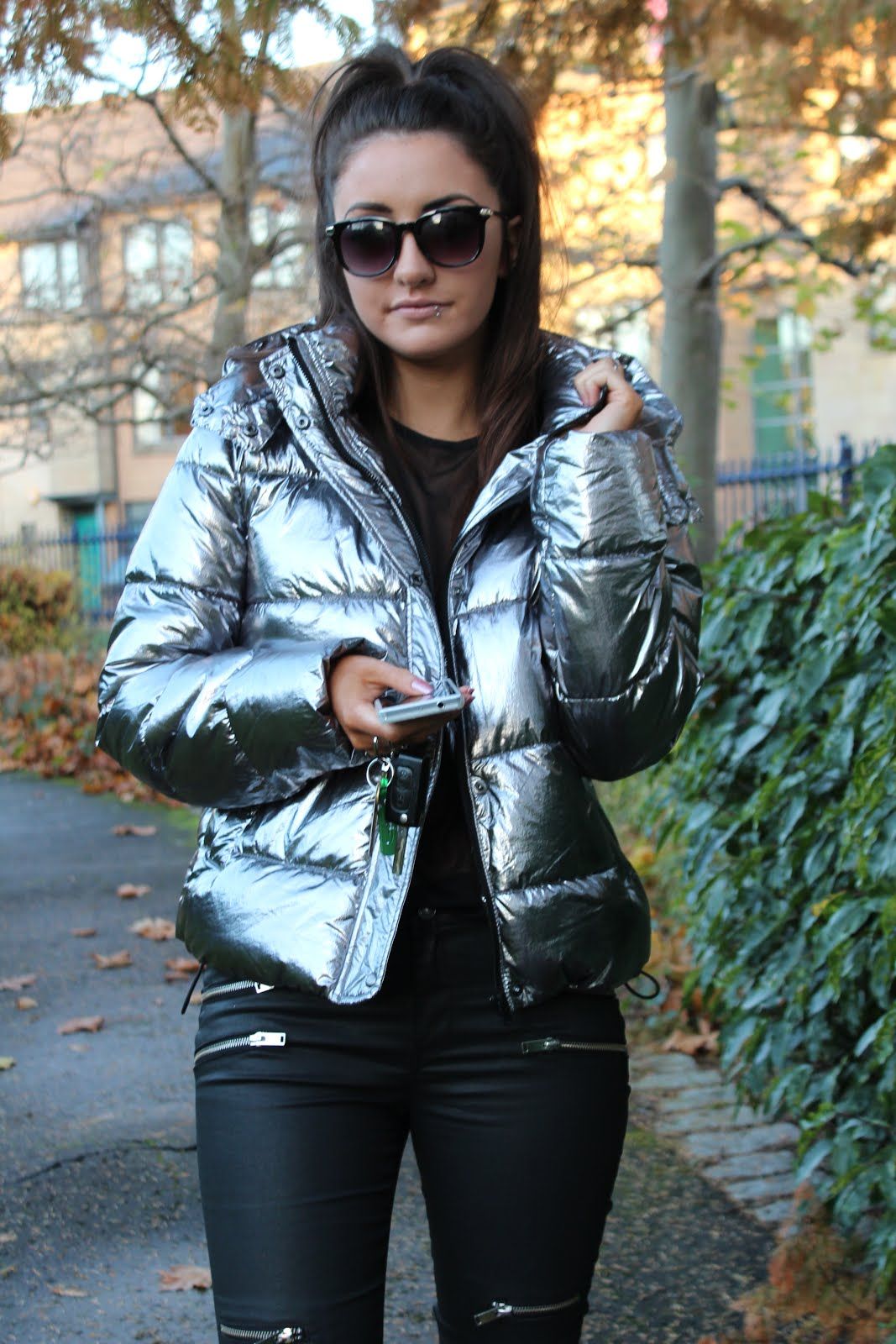 Image source: pinterest.com This is for those who want to make a fashion statement and are fashion darers. They go for crazy looks and popular vibes. It is especially popular among millennials and celebrities. Metallic hues are coming in gold and silver shades. You can go for this coat if you want a new wardrobe look or a change in style, and want to make a new collection of coats. You can rock your look with this puffer coat and look cool and trendy. Also, remember to pair this coat with basic outfits that are of dark shade to avoid looking too bright and overdressed. You can pair it with flared pants with a t-shirt and cool sneakers.
Color Puffer Coat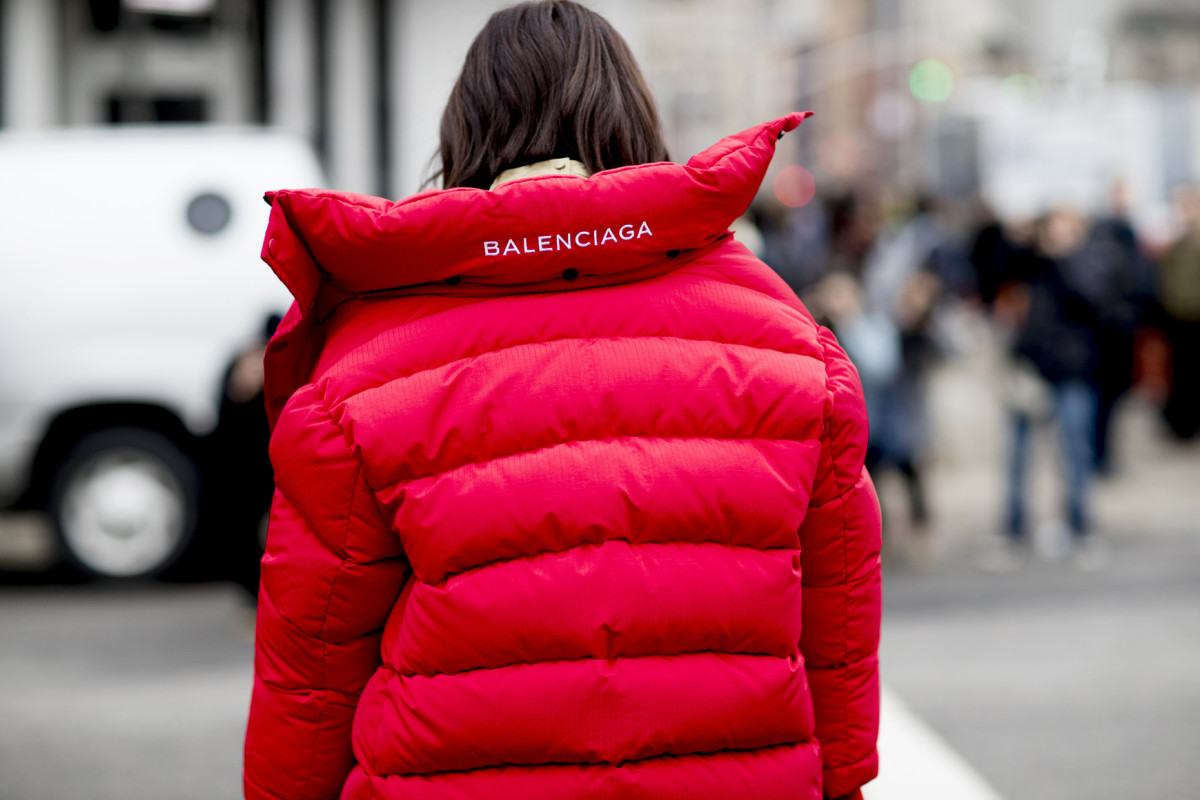 Image source: fashionista.com This coat is for those who love bold fashion. Refrain from basic plain colors like black and brown and go for orange, yellow, pink, blue, and red. Just search through online stores for a perfect puffer coat and match and pair it with a nice pair of jeans. The most popular pair to blend with is skinny black jeans, or brown skinny jeans with boots and a fitting t-shirt. You will look splendid in it.
Minimalist Puffer Coat
These are earthy tones that look stylish when worn and also look chic. These are more exciting than the black coat and when compared to colored coats, they make them the coolest outwear coats. This is a must-have puffer coat and a great addition to your wardrobe and puffer coats collection. A blend of this coat with a blue denim skirt or trousers is a fashion statement. It comes out perfectly when paired with sneakers, a print t-shirt and you can rock a splendid streetwear look. To rock the look more, always choose to wear and pair this coat with casuals and you will achieve the correct edgy look that are you are aiming for. These are also available in knee-length. They provide the maximum amount of insulation. Keep your look simple with a neutral hue that will keep you ultra-trendy. You can pair it with skinny jeans, a knit jumper, and heeled boots.
Short Puffer Coats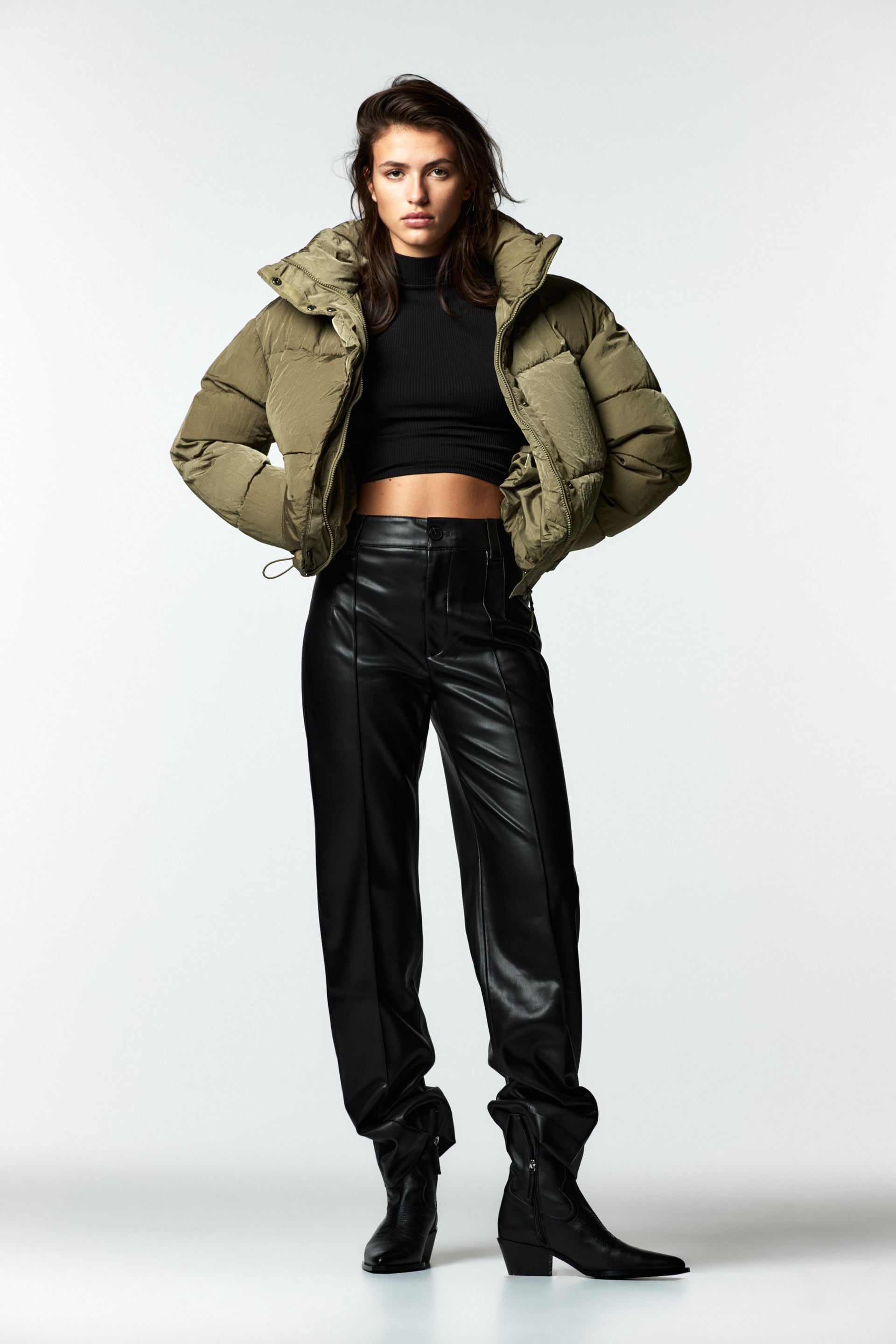 Image source: zara.com On the other end of the spectrum are the short and sweet puffer coats. There is less fabric in it. But this doesn't make them less impactful. They look stunning when paired with a denim dress and black tights or high-waisted trousers and a cropped cardigan.
Waist-defining Puffer Coats
Belted waist-defining puffer coats are ideal for those who want to flaunt their waist. By fastening up a belted puffer fully, you allow to take a center stage while keeping up the heat. To elevate your look, you can wear skin-tight leggings or jeans and knee-high boots.
Statement Hood
One of the people's favorite puffer coats is a hooded one. A statement hood can be just as pretty as well as practical. You can use it to dress up your activewear i.e. oversized joggers, a sweatshirt for an effortlessly stylish aesthetic.
Color- blocking
These are bright and bold. They are great for adding a ray of much-needed sunshine to a dark and dreary winter's day. Pair it with a plain outfit to let it rock and stand out for all the right reasons.
Figuring out the best puffer coat for you
Not every puffer coat is going to suit your style. That's why it is important to find the right one that makes you look and feel your best. The best men puffer coats are harder to find than you think. Sure, in the dead of winter, puffer coats are everywhere you look. But you may choose the wrong one. So, choose the one that's suitable for you. Winters are coming and that means things are going to be very cold. On days when temperatures are too low, there's no better way to stay warm than a good puffer coat. These are typically quilted and insulated with down feathers or synthetic alternatives. Puffer coats help to trap heat so that you can beat the cold, whether you are commuting to the office or are just at home.
The ever-popular: Everlane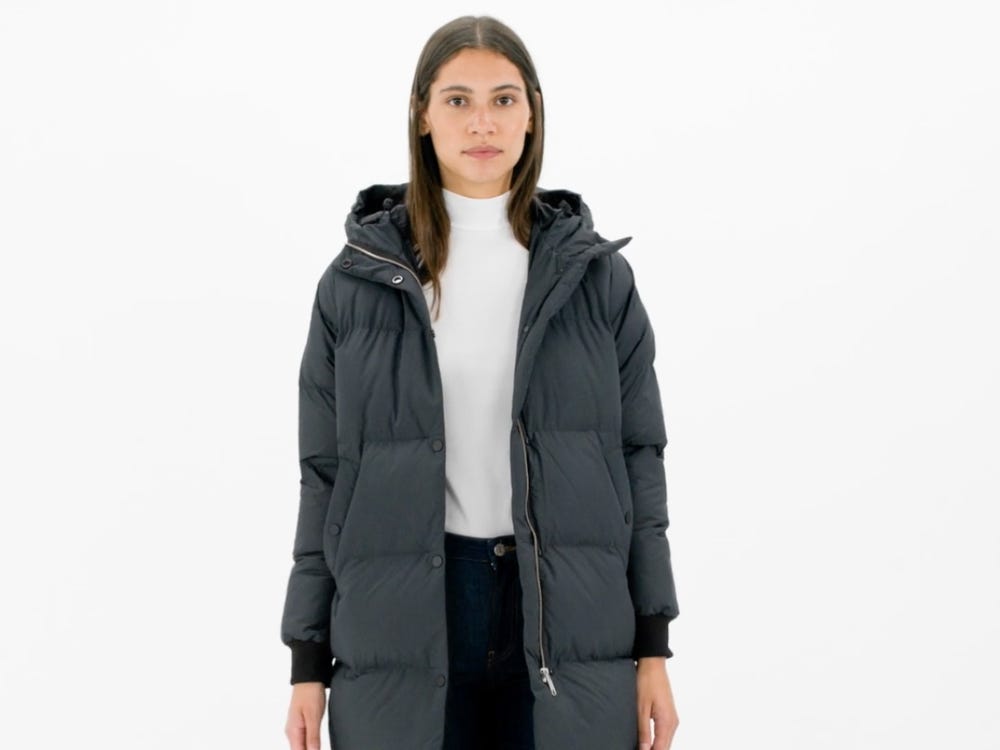 Image source: businessinsider.com Everlane is one of the best brands when it comes to puffer coats because it checks all the boxes. It is stylish, without being too flashy. It is made of sustainable materials and dyes and it features a removable belt and hood and comes in cute neutral hues.
By Bhawna