Jewelry is unsurpassed as a premium gift for someone you love, or for yourself. An earring, a bracelet, a necklace, a Then again, all your jewellery items don't have to be heirloom quality.ring, and so on are often deeply sentimental heirlooms that will be passed down for generations due to their long-lasting materials and value. You can turn any dull outfit into something lovely and stylish with the right jewelry. Buying wisely can even increase in value in the future. Having said that, every jewellery item you own needn't be an heirloom-worthy investment. The past century has seen incredible designers who have forever changed the world of fine jewelry and act as inspiration for future designers, from Tiffany & Co. and Cartier to Bvlgari and beyond. These luxury jewelry designers still create memorable work today, but also have sought-after vintage jewelry pieces that are important for collectors. All have a few things in common: exceptional gemstones and the finest craftsmanship. However, the best luxury jewelry brands aren't just ones that started last century; there are several new and emerging designers creating one-of-a-kind pieces with their own design elements. Today's designers are also inspired by the global cultures and jewelry-making traditions that bring something incredibly unique to any collection.
Harry Winston

Harry Winston was an American jeweler. He donated the Hope Diamond to the Smithsonian Institution in 1958 after owning it for a decade. He also traded the Portuguese Diamond to the Smithsonian in 1963 in exchange for 3,800 carats of small diamonds. Winston founded the Harry Winston Inc. in New York City in 1932. American jeweler Harry Winston was known as the "King of Diamonds" for procuring the best diamonds and colored gemstones. Eschewing trends in favor of classic design, Harry Winston is famous for its engagement rings and colorful high jewelry. The house has only top color and clarity grades for its diamonds and pieces are often set in platinum. Within the collections, the Cluster, Forget-Me-Not, and Art Deco collections are perennial favorites. The brand does however have everyday fine-jewelry pieces, like the Winston Gates collection.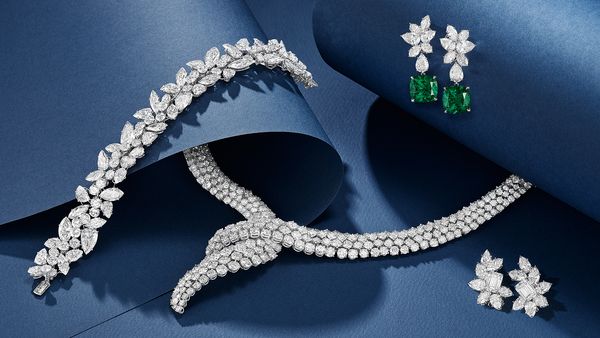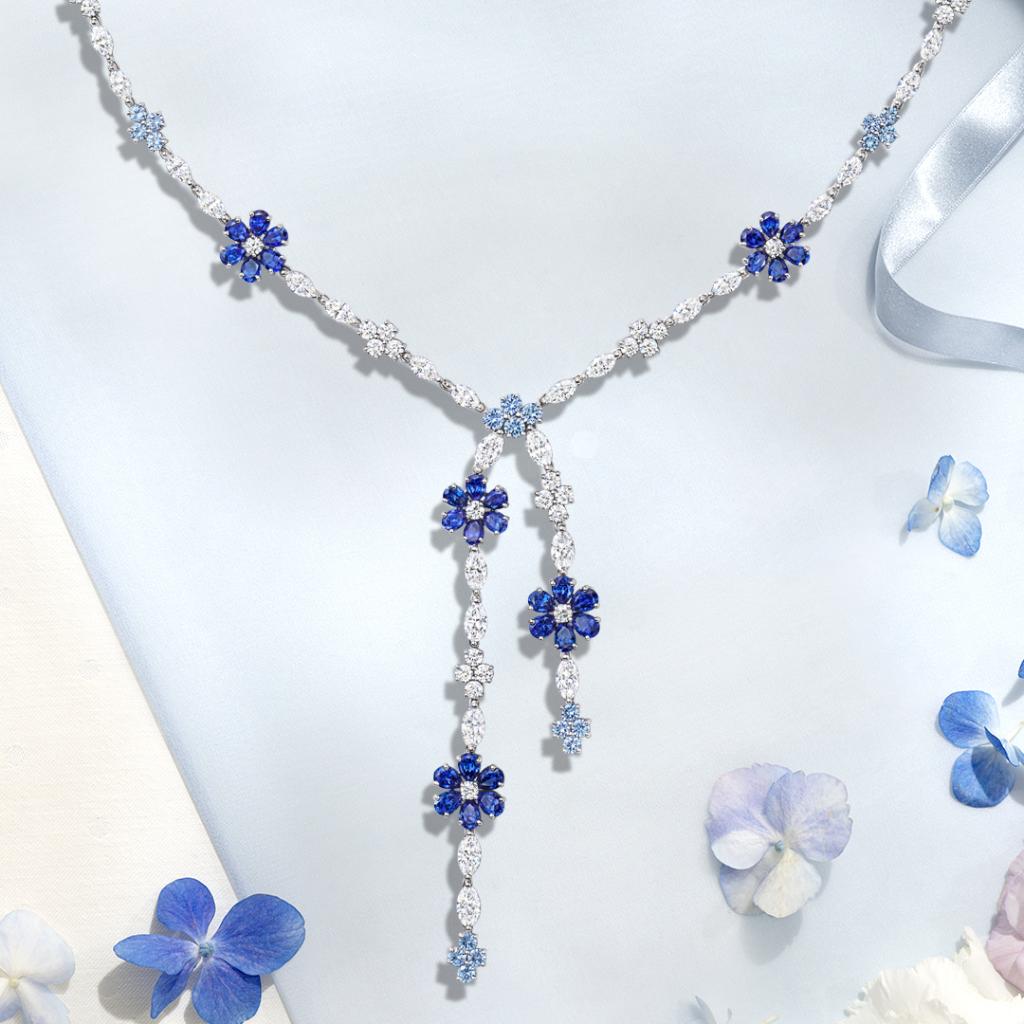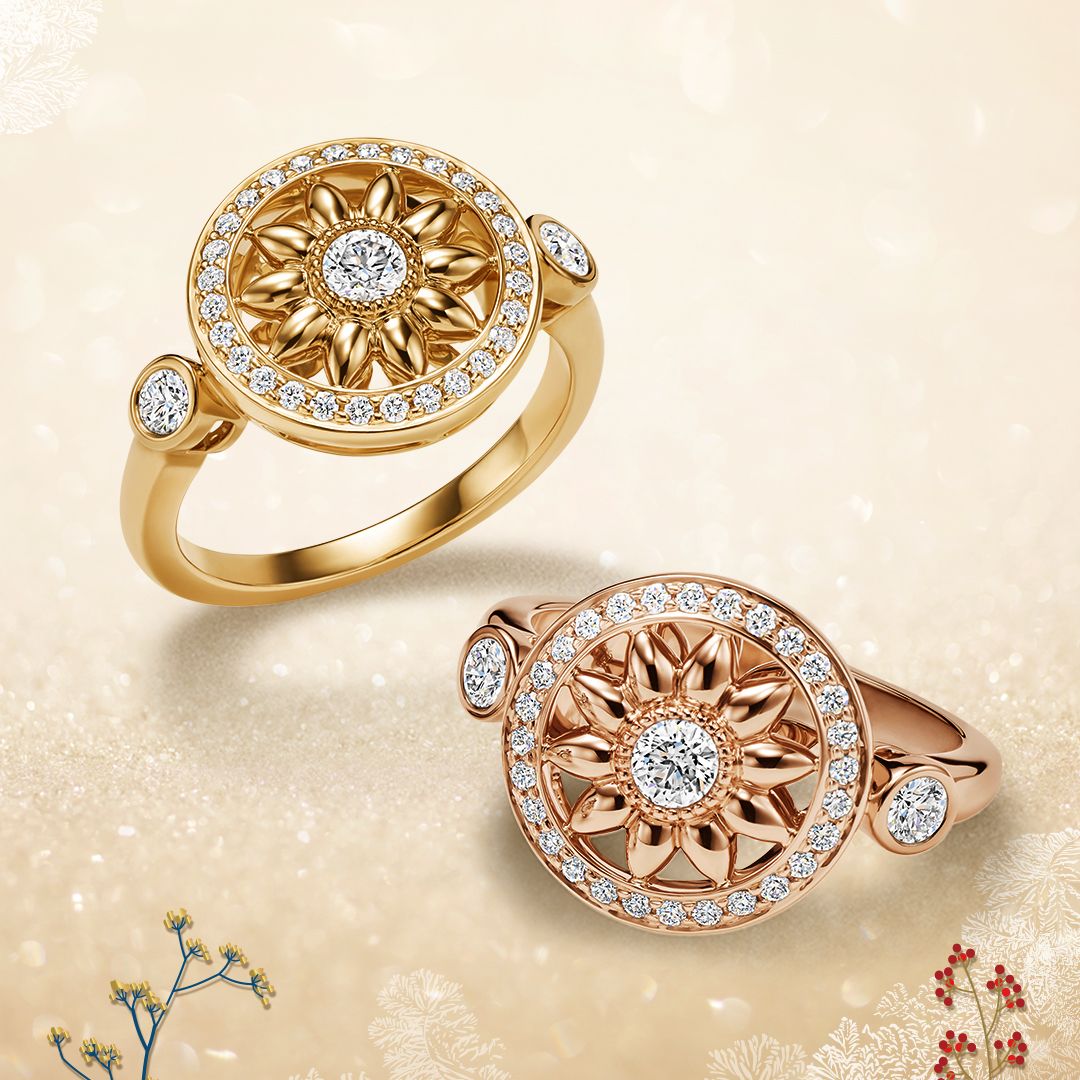 https://www.harrywinston.com

Chopard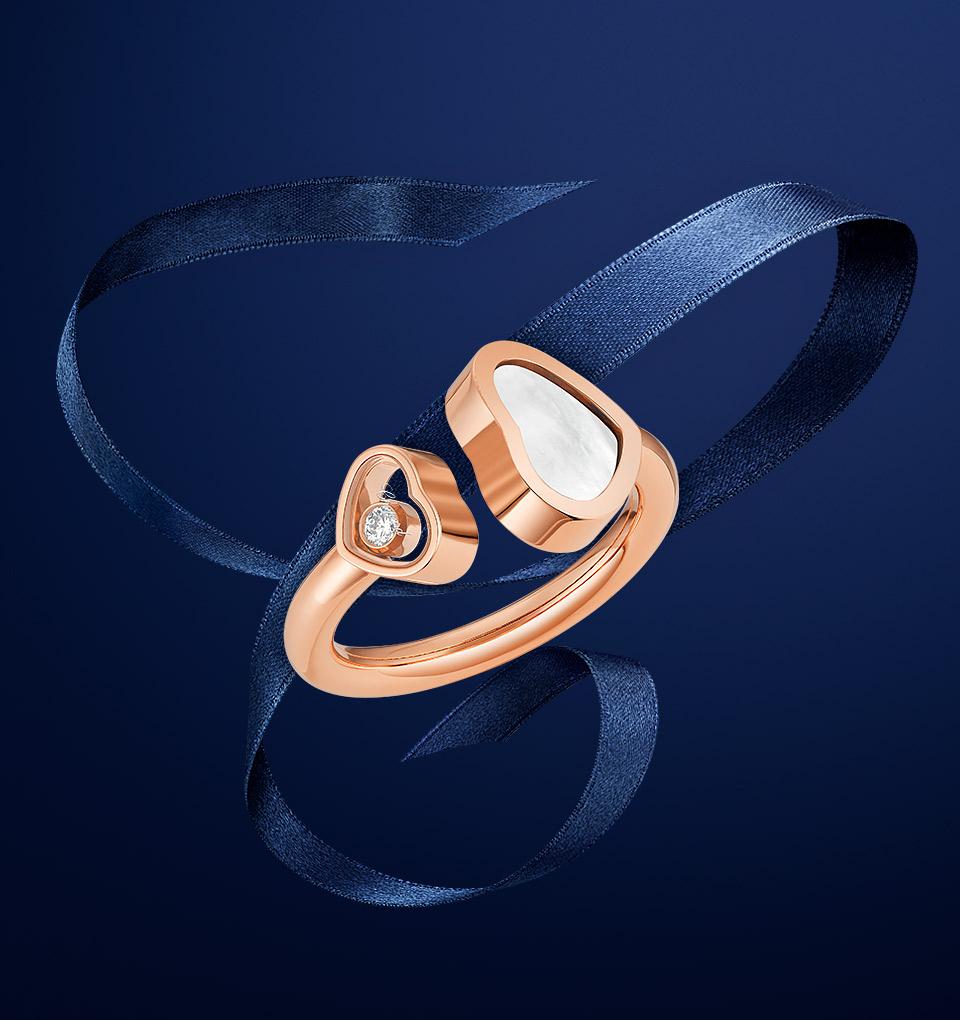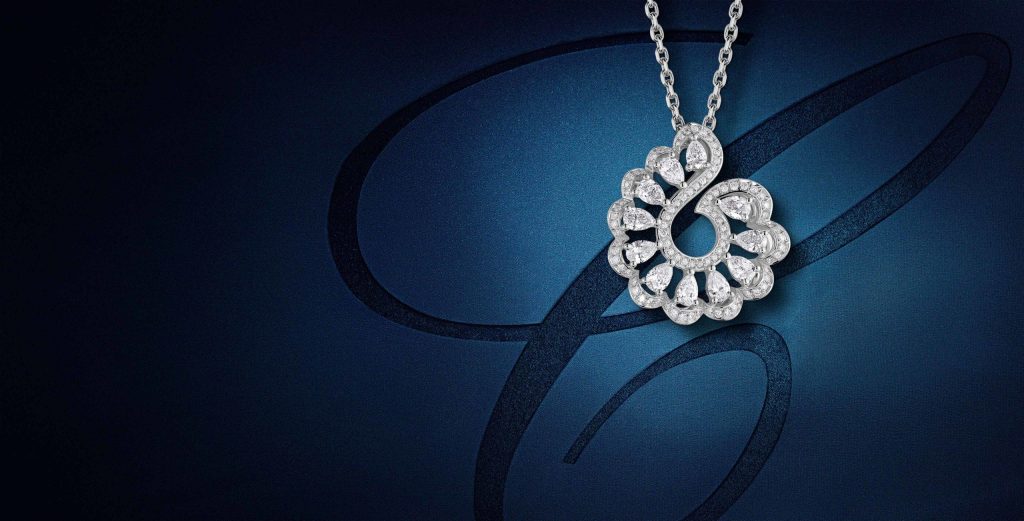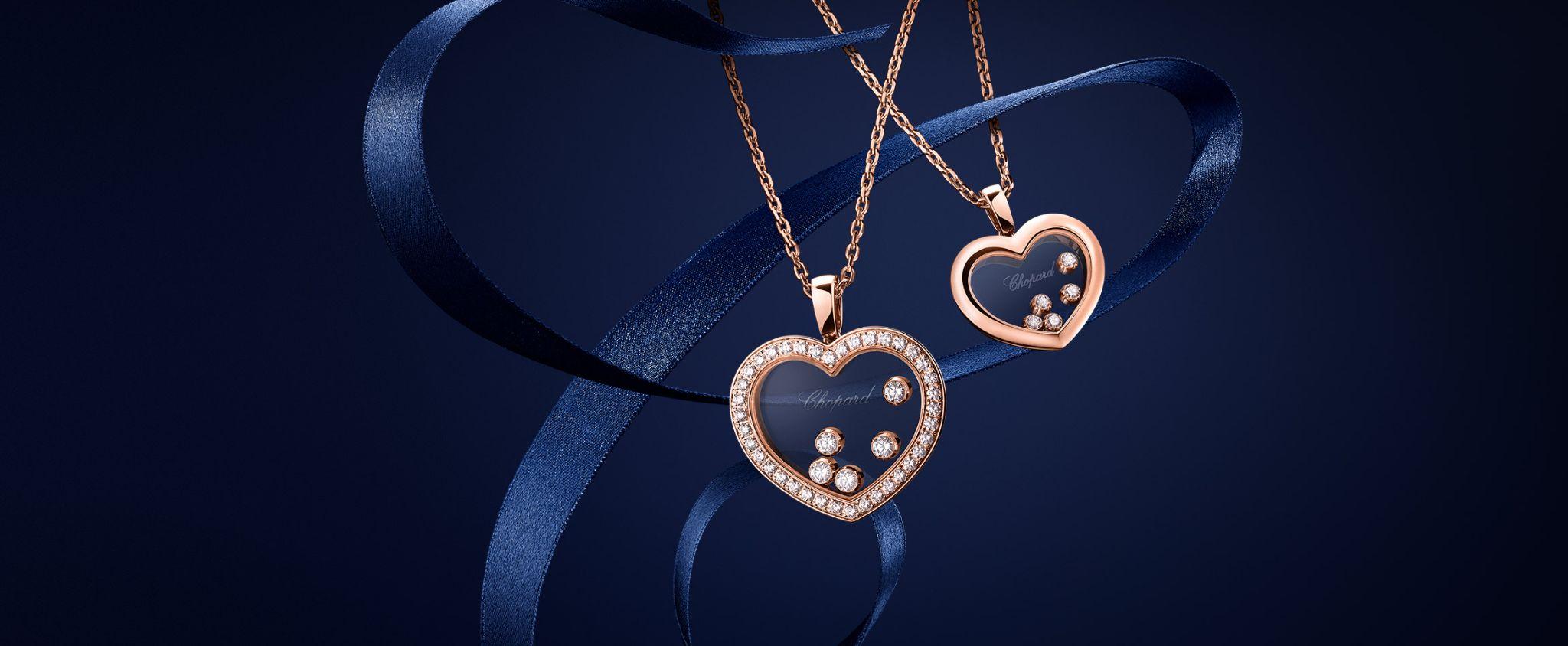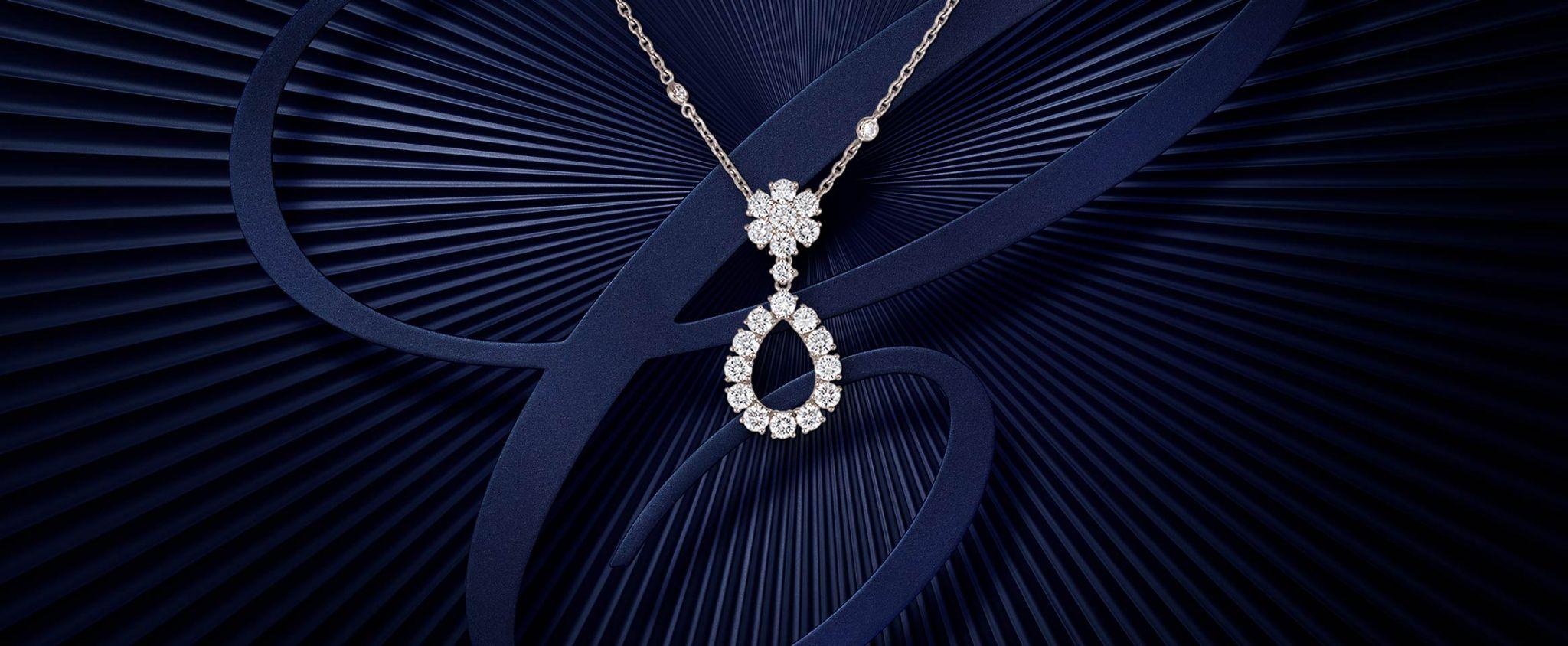 https://www.chopard.com Le Petit-Fils de L.-U. In terms of watches, jewellery, and
Van Cleef & Arpels
Van Cleef & Arpels is a French luxury jewelry, watch, and perfume company. It was founded in 1896 by Alfred Van Cleef and his father-in-law Salomon Arpels in Paris. Parisian jeweler Van Cleef & Arpels is known for its impeccable gemstones and history of innovation, which makes its pieces absolutely timeless. Its signature motifs include Alhambra, first created by the Maison in 1968, a clover-shaped design thought to bring good luck; Frivolé, a flower-shaped design; and butterflies. Its design themes center around nature.Their pieces have been worn by style icons such as Grace Kelly, Farah Pahlavi, Elizabeth Taylor, the Duchess of Windsor and Queen Nazli of Egypt.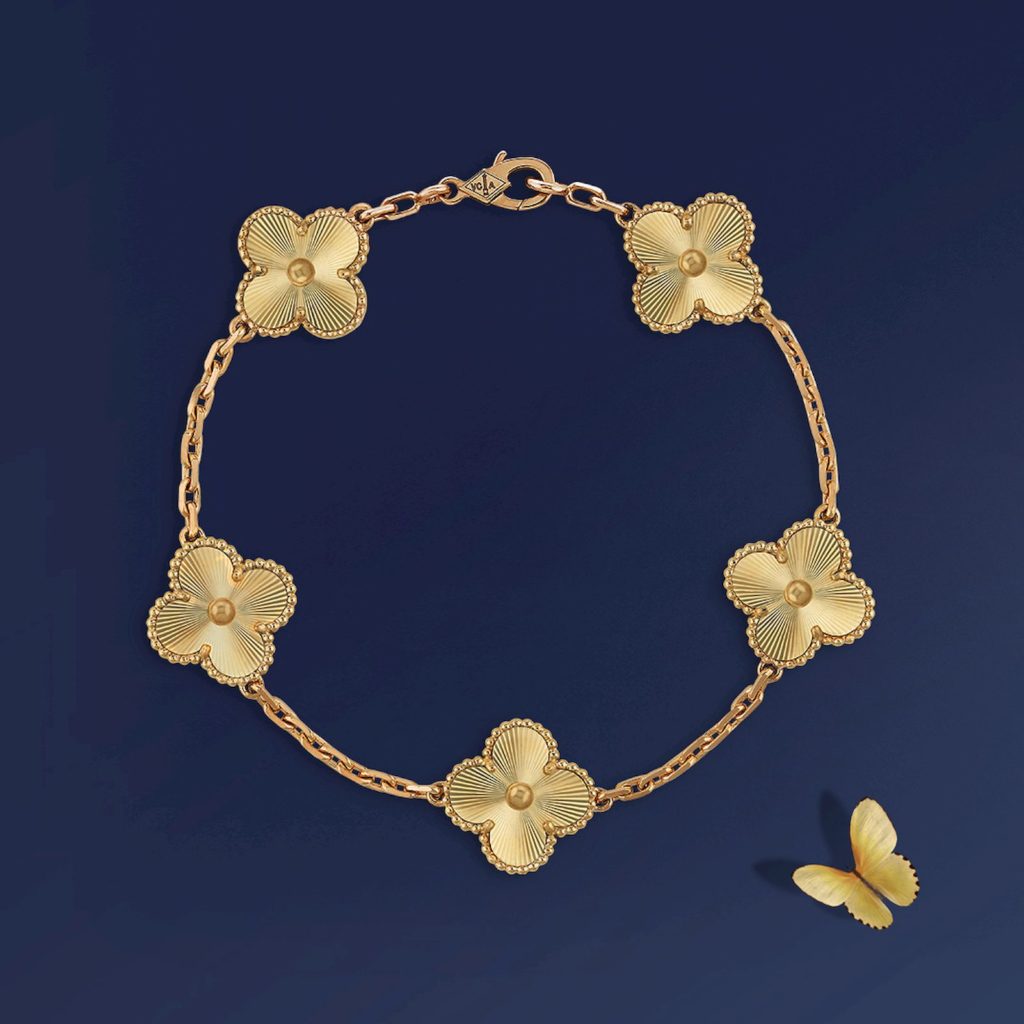 https://www.vancleefarpels.com

Cartier

Cartier was founded in Paris in 1847 when Louis-François Cartier took over Adolphe Picard's workshop. The Cartier International Group, also known as Cartier, produces jewellery, watches, and watches-related goods in France. The company maintains its headquarters in Paris, although it is a wholly owned subsidiary of the Swiss Richemont Group. Cartier operates more than 200 stores in 125 countries, with three Historical Maisons in London, New York, and Paris. Cartier is considered one of the most prestigious jewellery manufacturers in the world. Cartier's Love bracelet, introduced in the 1970s, is one of its most iconic designs. Symbolizing eternal love, the is screwed on and meant to be worn forever. The Juste Un Clou collection is also a classic, reimagining an everyday object, the nail, though Cartier's rendition is crafted from gold and diamonds. Then there's the Panthère motif - by far the most recognizable design element that appeared in collections for the first time in 1914.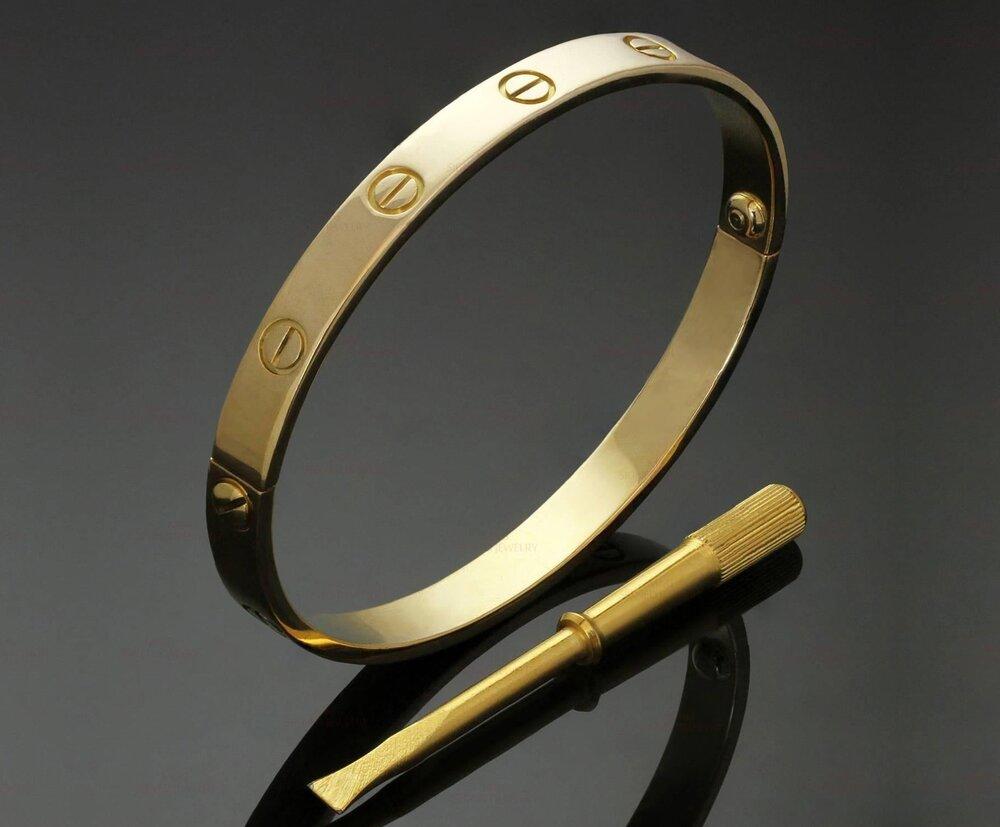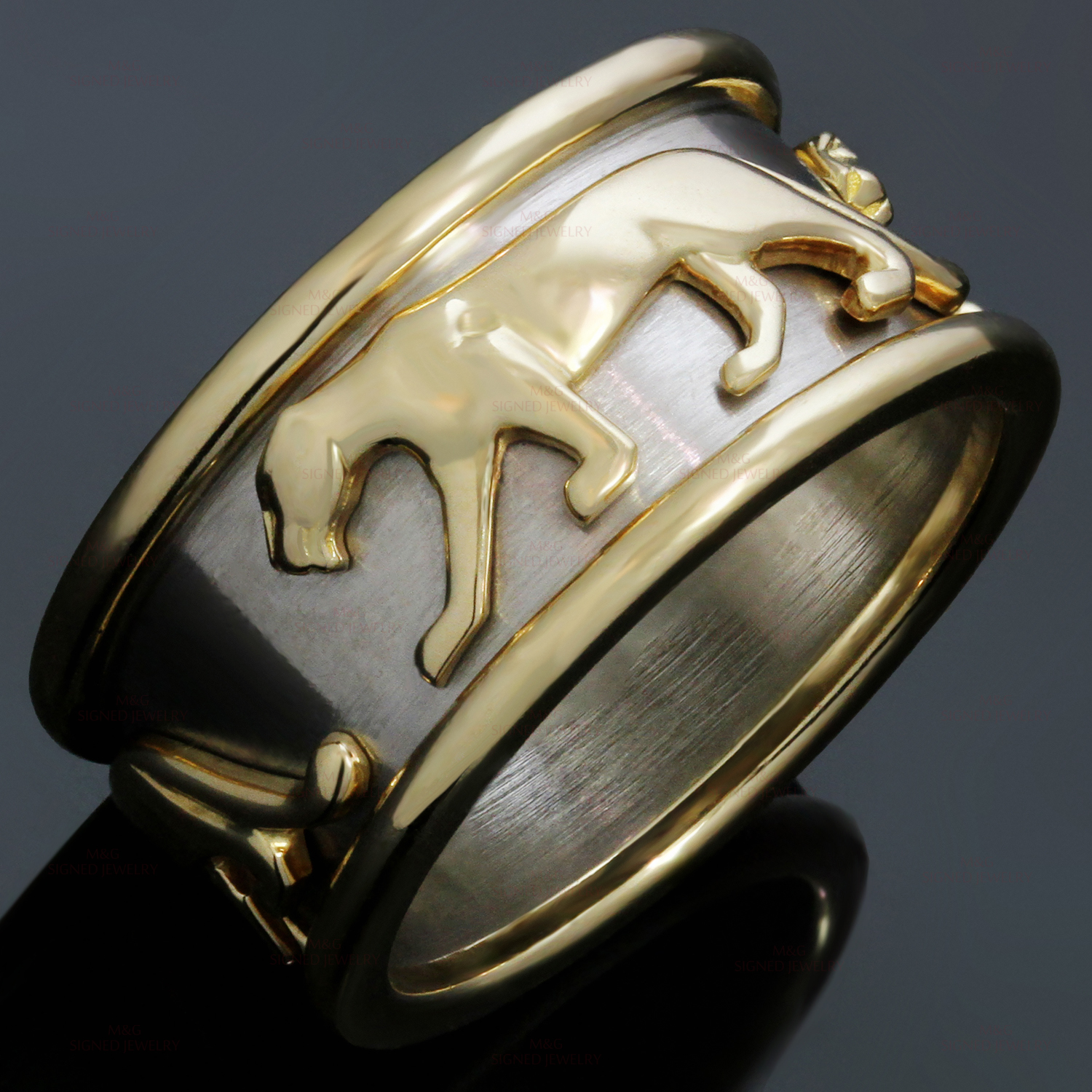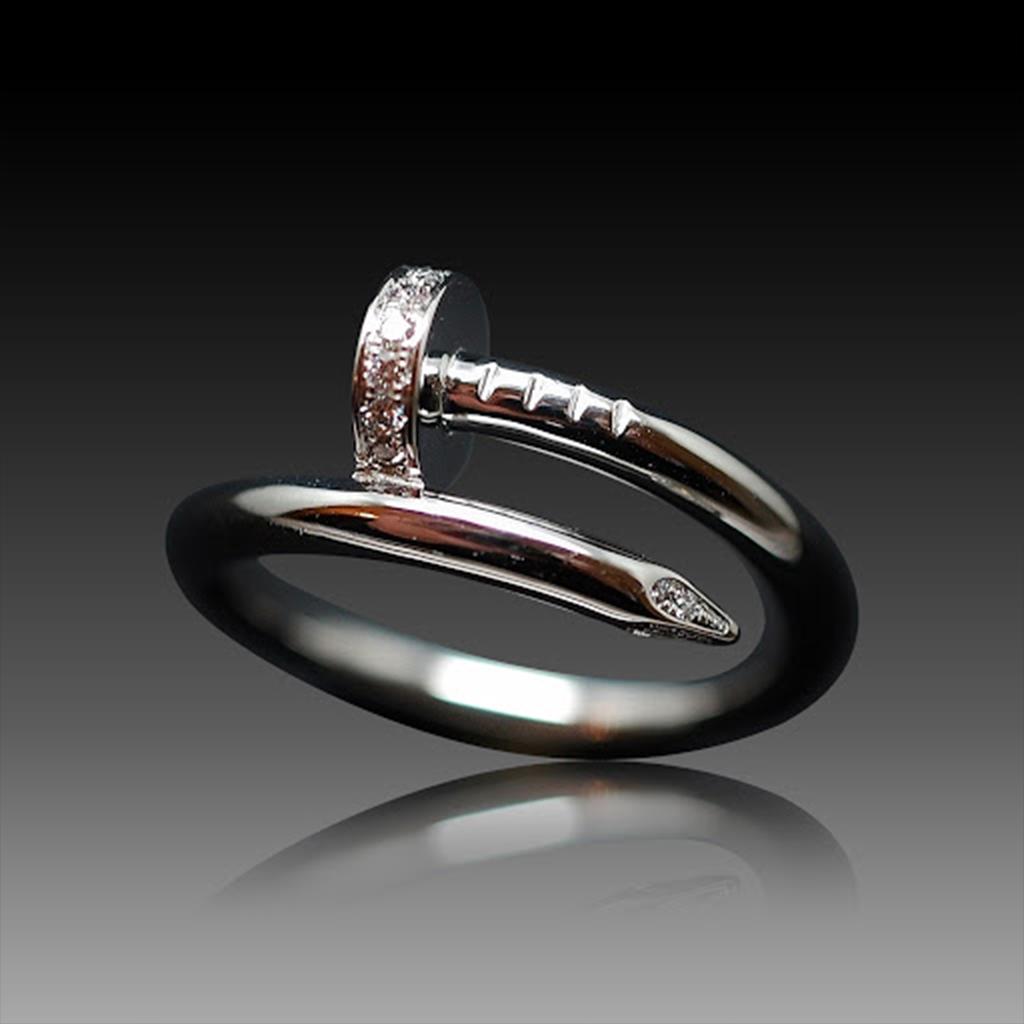 https://www.cartier.com

Tiffany & Co.

Louis Comfort Tiffany, the son of Charles Lewis Tiffany, founded Tiffany & Co. in 1837. The company became famous under the artistic direction of his father in the early 20th century. Located in New York City, Tiffany & Co. specializes in luxury jewelry and accessories . Jewelry, sterling silver, china, crystal, stationery, fragrances, water bottles, watches, personal accessories , and leather goods are available. The luxury goods Tiffany produces, particularly its diamonds and sterling silver jewelry , are renowned. Tiffany sells these items through Tiffany stores, direct mail, and corporate merchandise. It is true that Breakfast At Tiffany's helped this jewelry house to gain popularity, but it actually began in 1837. Tiffany & Co., best known for its engagement rings and jewelry, is a symbol of luxury and exclusivity. Add to your collection with Elsa Peretti-designed heart-shaped jewelry, the signature Tiffany T collection, Schlumberger rope designs, or Paloma Picasso-designed cuffs. Or for something slightly more rare, the house is known for its collaboration with some of the 20th and 21st century's most talented artists. The house is also known for its collaborations with some of the most talented artists of the 20th and 21st centuries.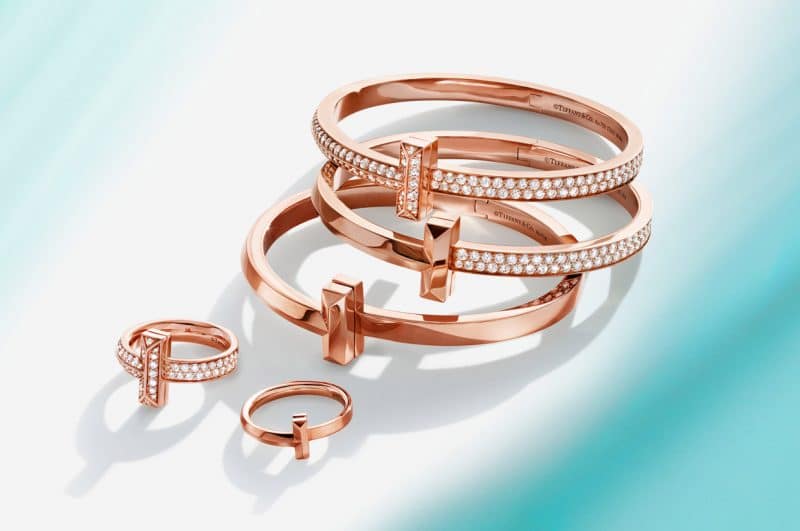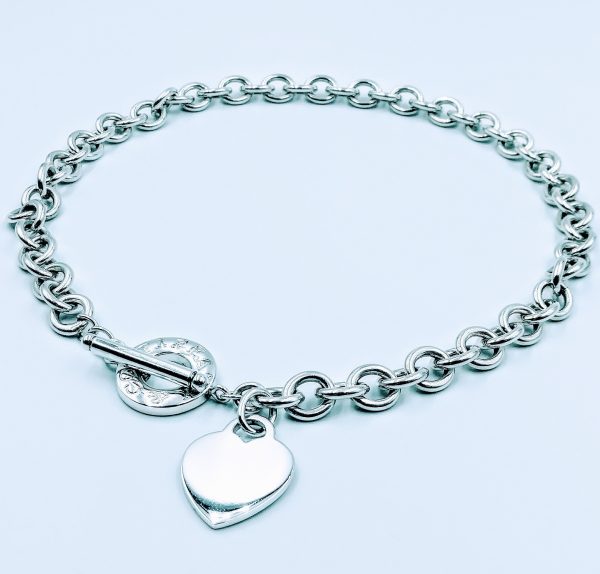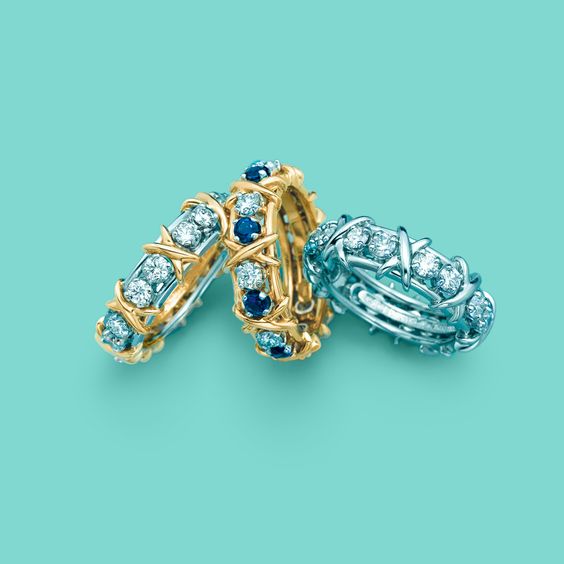 www.tiffany.com
Graff
Graff is a London-based multinational jeweller. The company was founded in 1960 by British jeweller Laurence Graff. Generally, a vertically integrated company means it operates as a jewellery designer, manufacturer, and retailer. 1973 marked the first time a jeweller received the Queen's Award for Industry and Export. Since then, the company has received this award four more times, most recently in 2014. Companies awarded the Queen's Award to Industry and Export are considered among the most prestigious organizations in the United Kingdom. It is awarded on the advice of the Prime Minister, following thorough examinations of each application by an Advisory Committee formed of leading representatives of industry and commerce. Jewelers do not have to be 100 years old to be renowned; Graff was founded in the 1960s and soon became known for providing diamonds of the highest quality. Graff sources rare and perfect diamonds, focusing on quality over everything. In addition to timeless pieces like diamond earrings in pear shape and necklaces in graduated diamonds, the house produces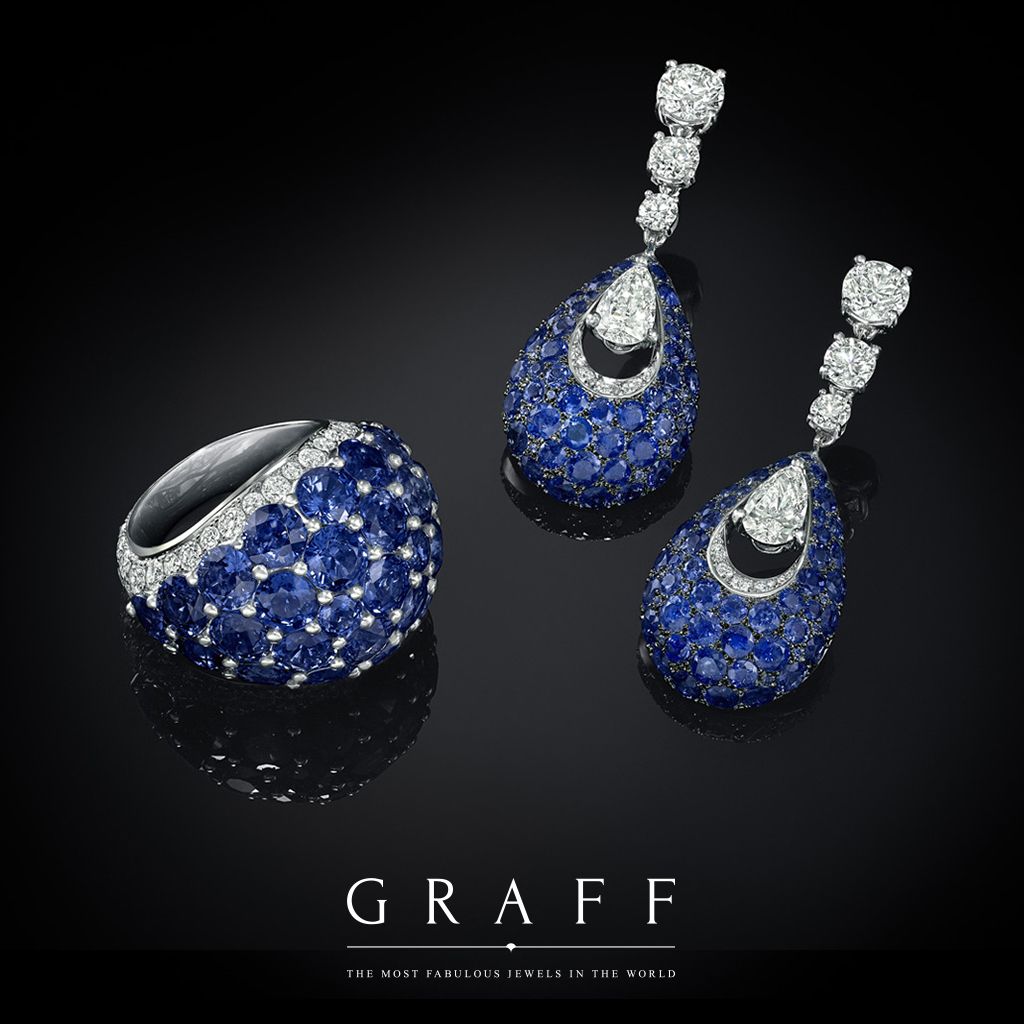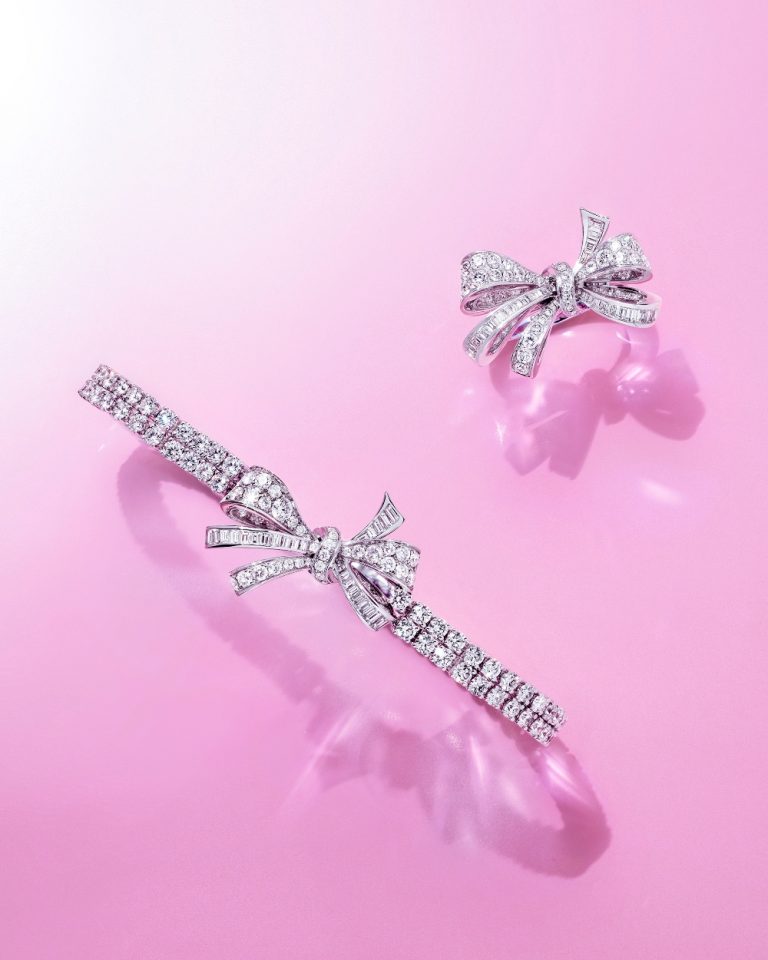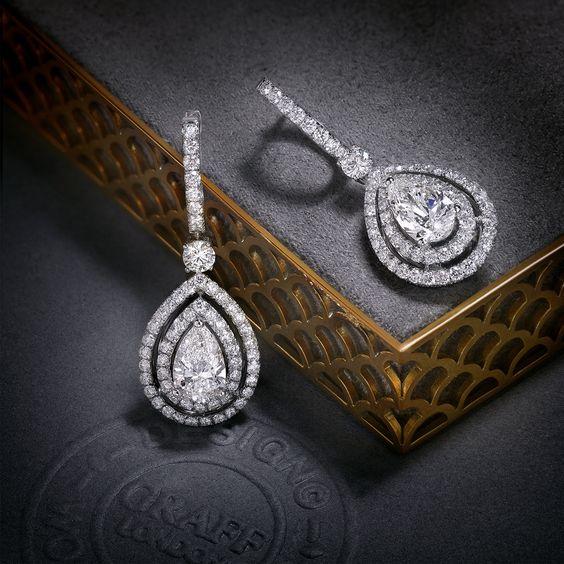 https://www.graff.com

De Beers

An international corporation, the De Beers Group specializes in the mining, exploitation, retail, trading, retail, and manufacturing of diamonds. It operates large-scale, open-pit alluvial and coastal operations. In addition to operations in 35 countries, mining activities are also conducted in South Africa, Namibia, Botswana and Australia. Founded in 1888 by Cecil Rhodes, the company was financed by Alfred Beit, South Africa's diamond magnate, and His involvement in such controversies included price fixing and trust behaviour, as well as his refusal to provide diamonds for the U.S. war effort during World War II.Rothschild & Sons, a London-based bank. Anglo American with American financier J.P. Morgan was founded by German immigrant Ernest Oppenheimer in 1926. De Beers elected Morgan to its board. By the time he died in 1957, the company owned a worldwide monopoly in the diamond trade. During this time, he was involved in a number of controversies, including price fixing and trust behaviour, and was accused of not releasing industrial diamonds for the U.S. war effort during World War II. In the 1930s, De Beers was almost single-handedly responsible for the diamond engagement ring tradition in America. For decades, De Beers has been at the forefront of the diamond industry due to its effective advertising and ownership of various diamond mines in different parts of the world. In addition to diamond studs and tennis bracelets, the house has access to some of the best diamonds in the world, so it is often the first choice when it comes to such jewelry. Additionally, the brand launched the Enchanted Lotus collection and Talisman collection, which features both polished and rough diamonds.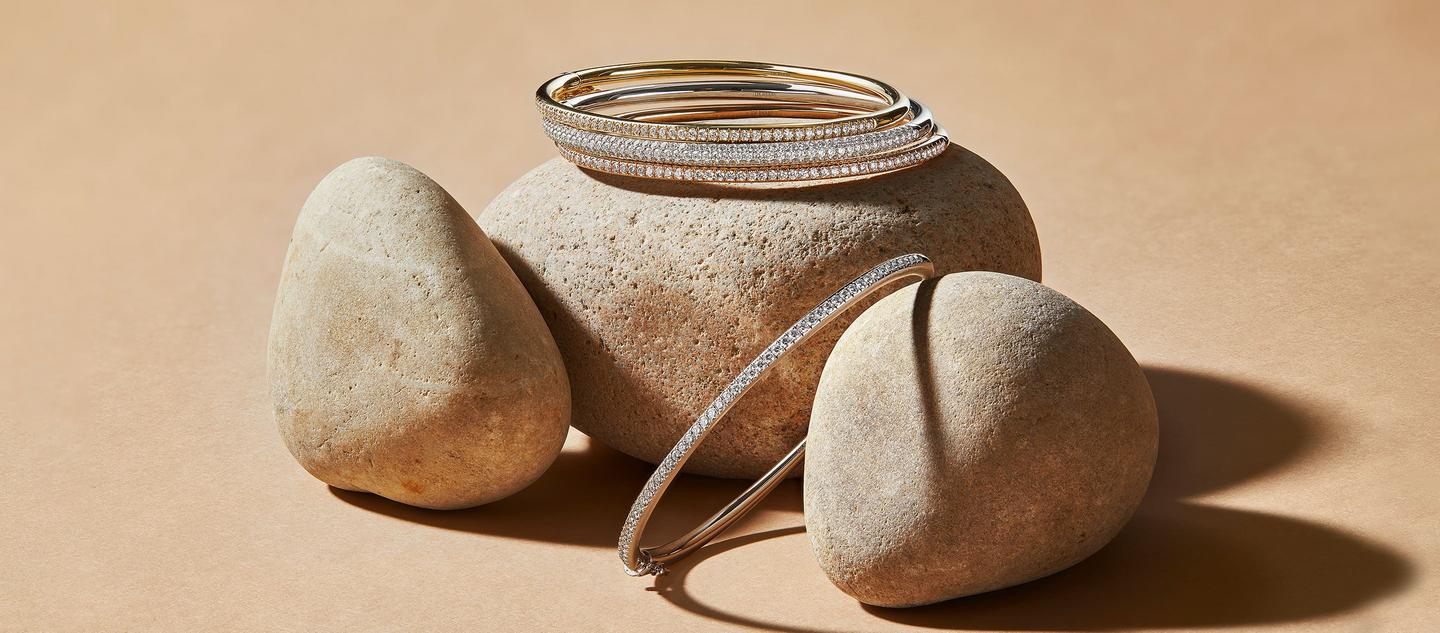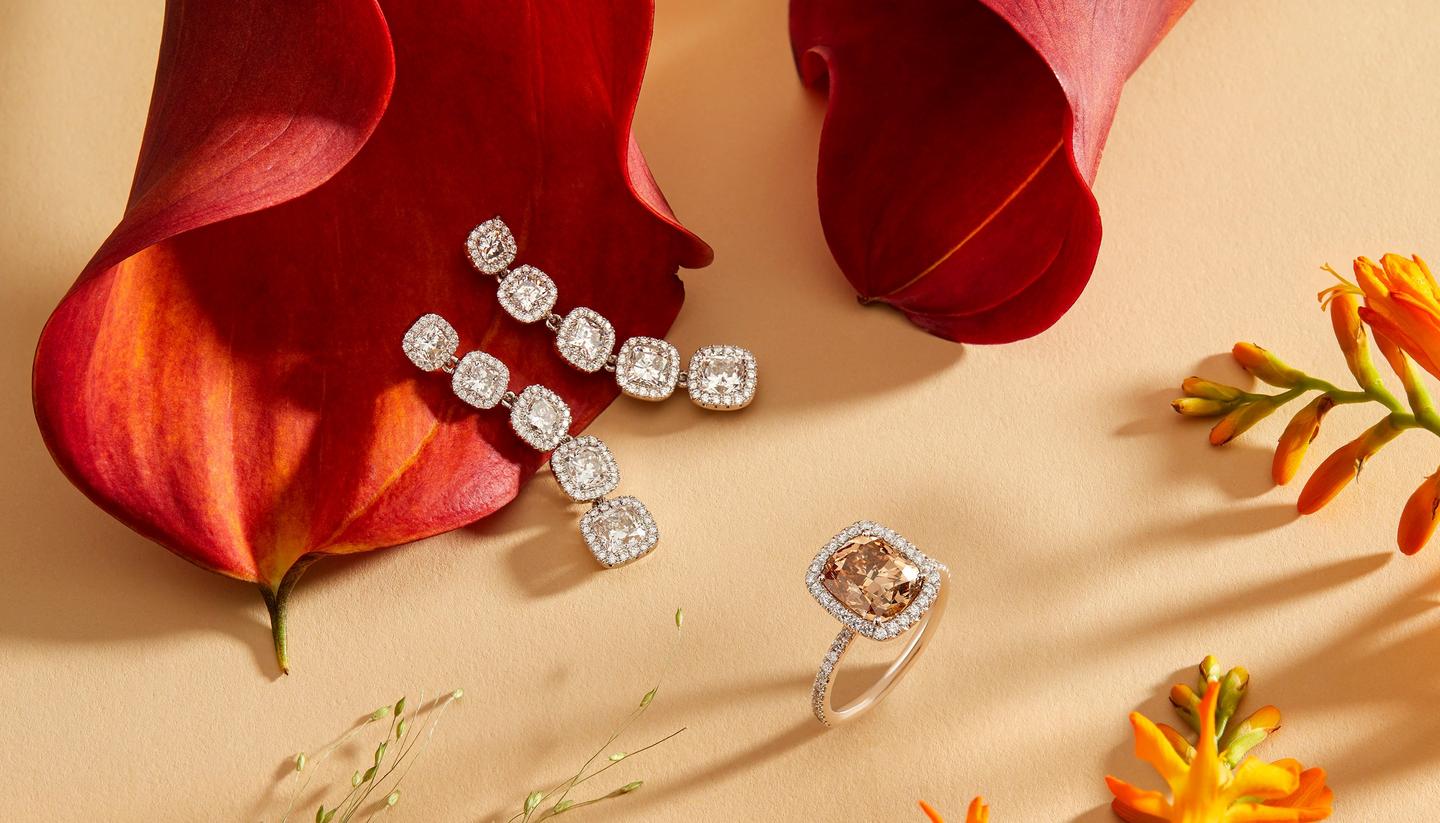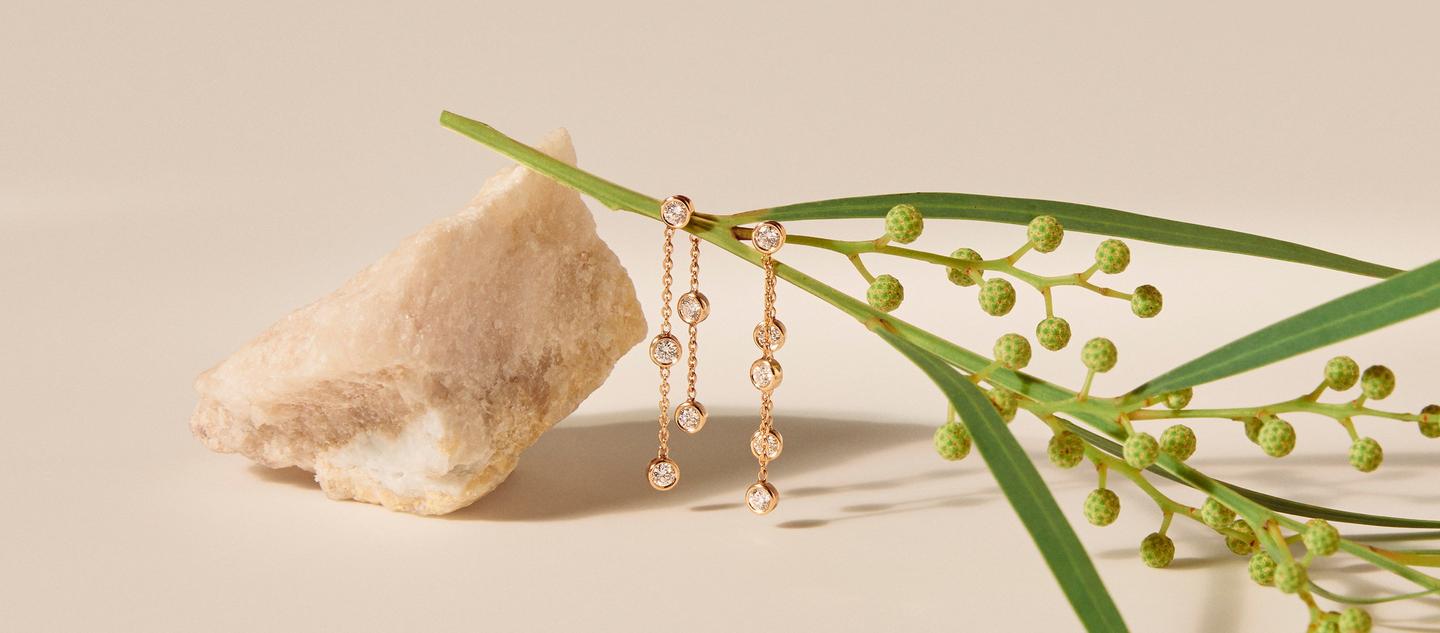 https://www.debeers.com

Chanel

Fashion house Chanel was founded in 1910 by couturière Coco Chanel. Fashion, luxury items, and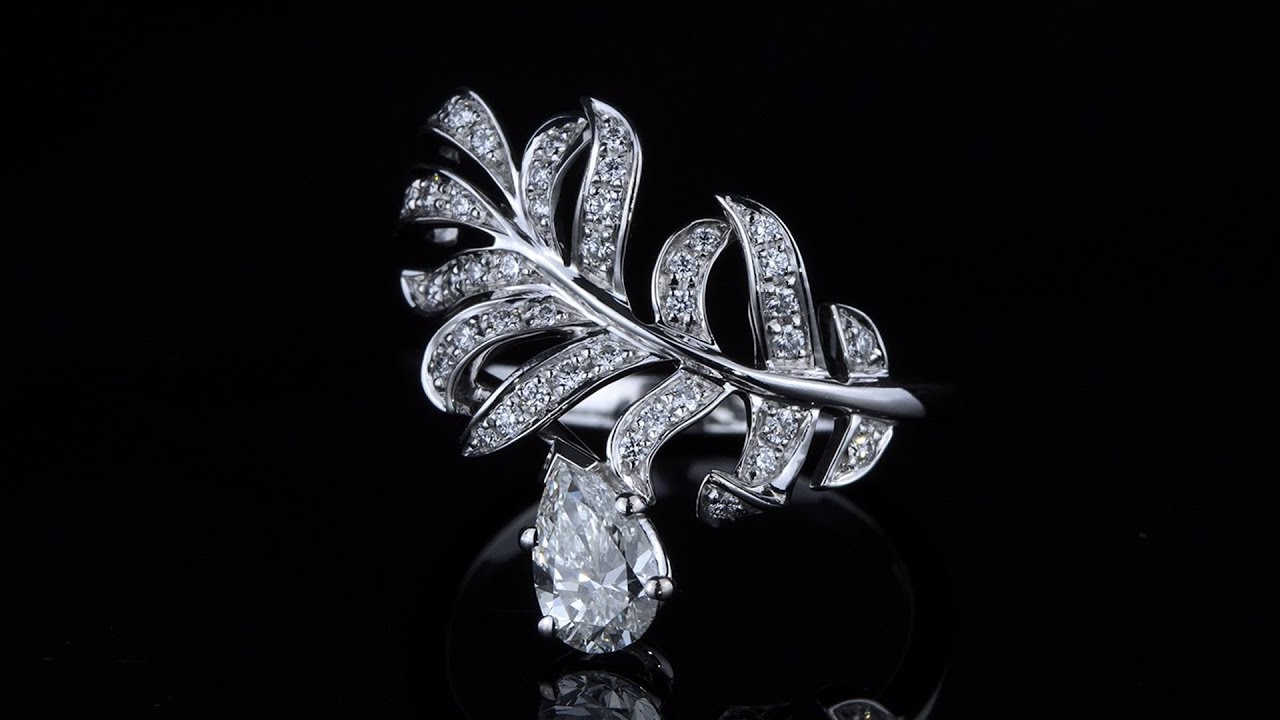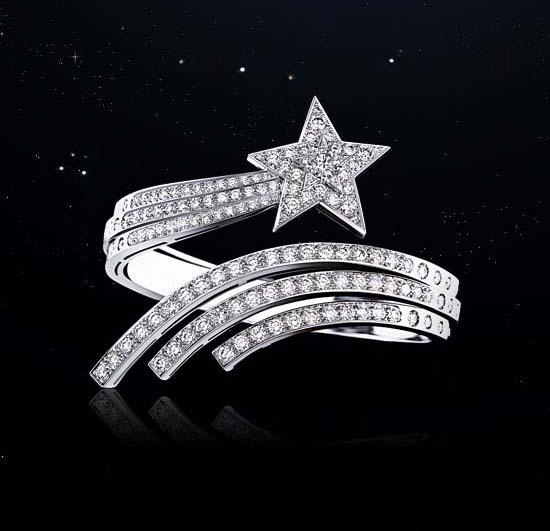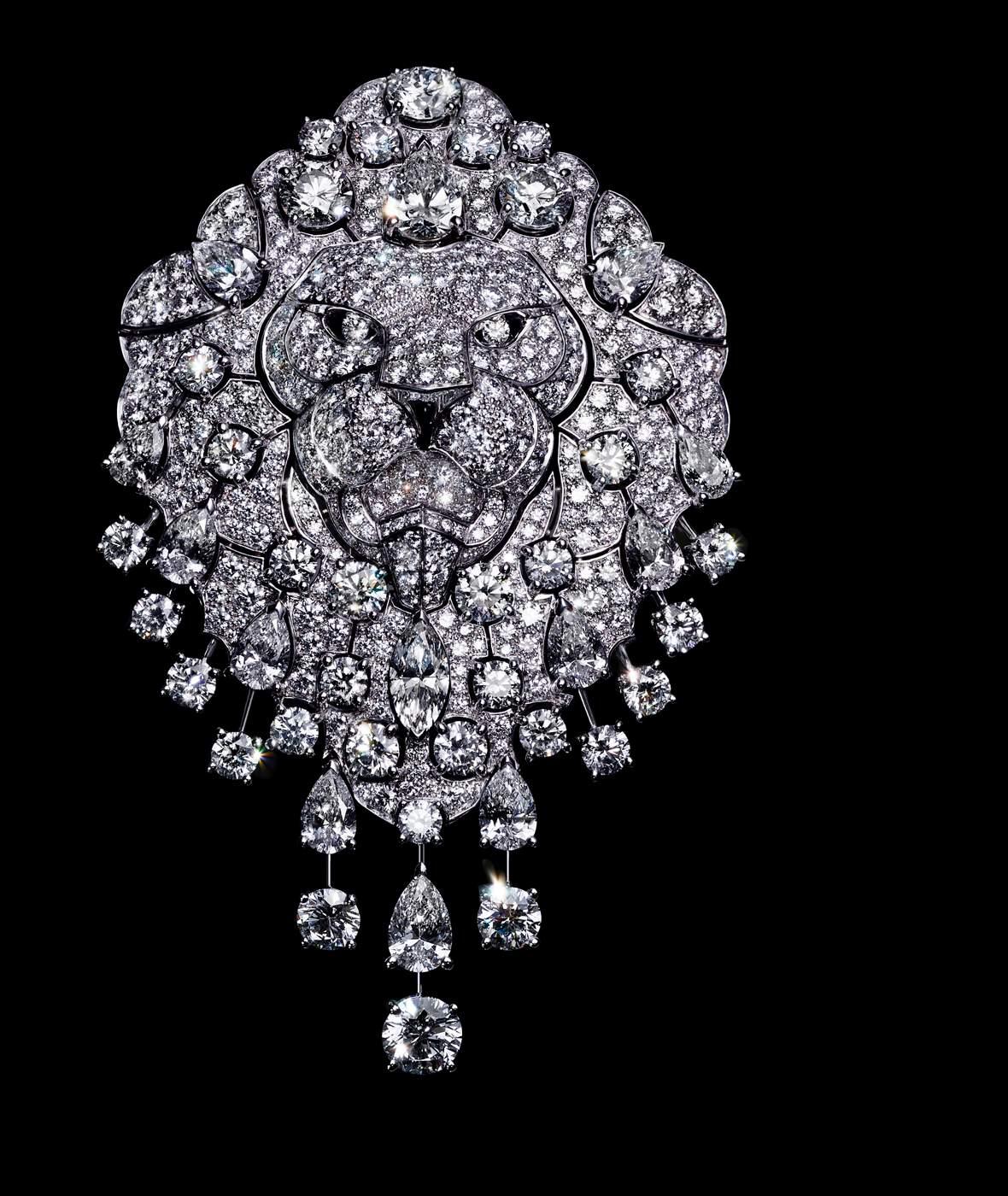 Bvlgari
Bulgari is an Italian luxury brand known for its jewellery, watches, fragrances,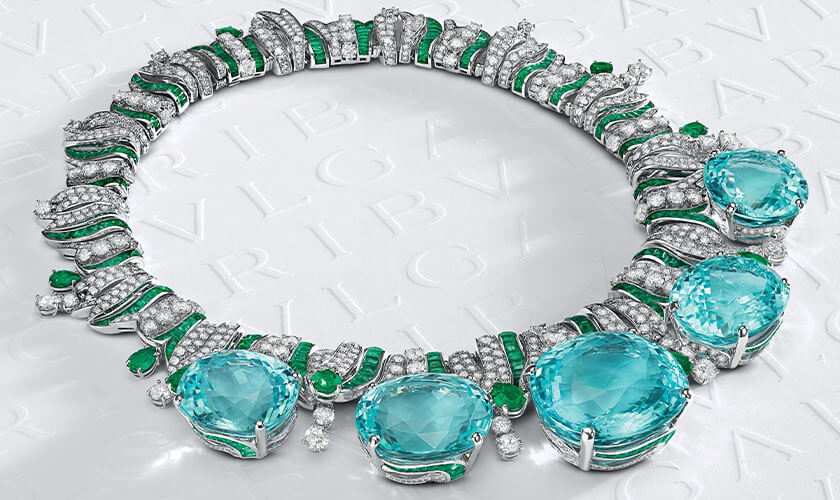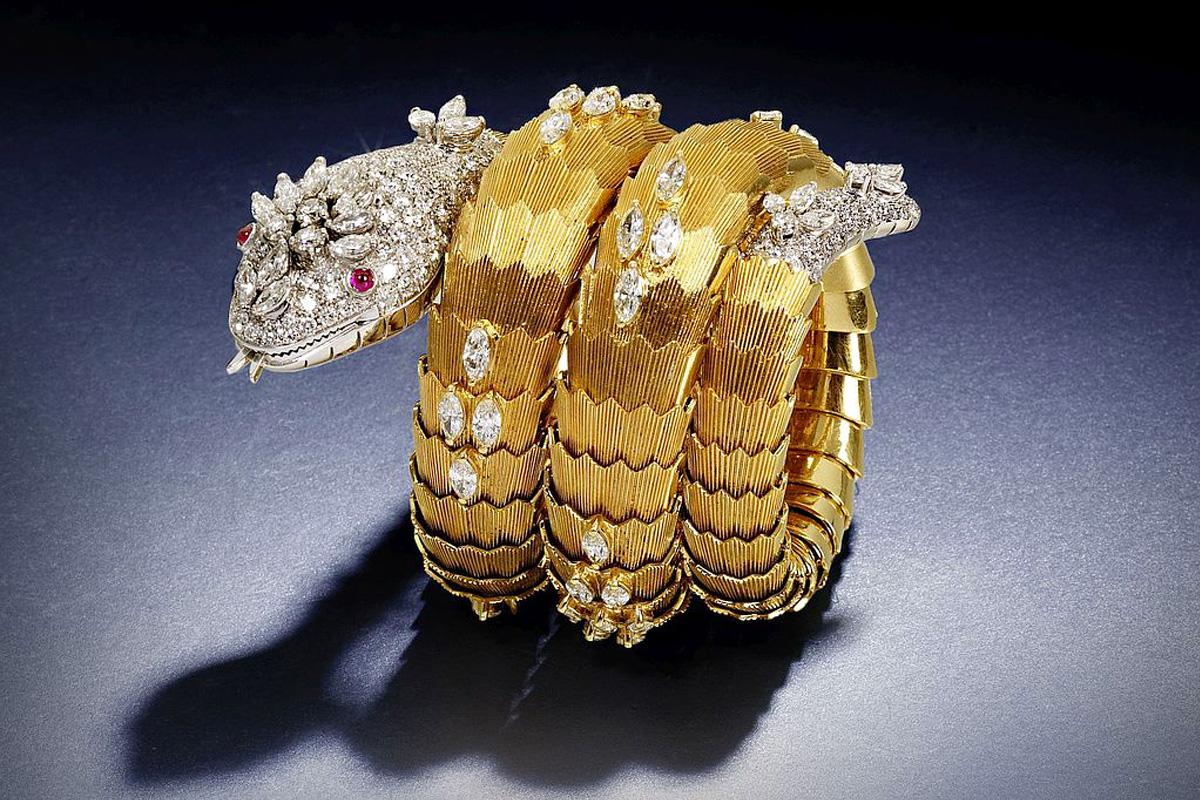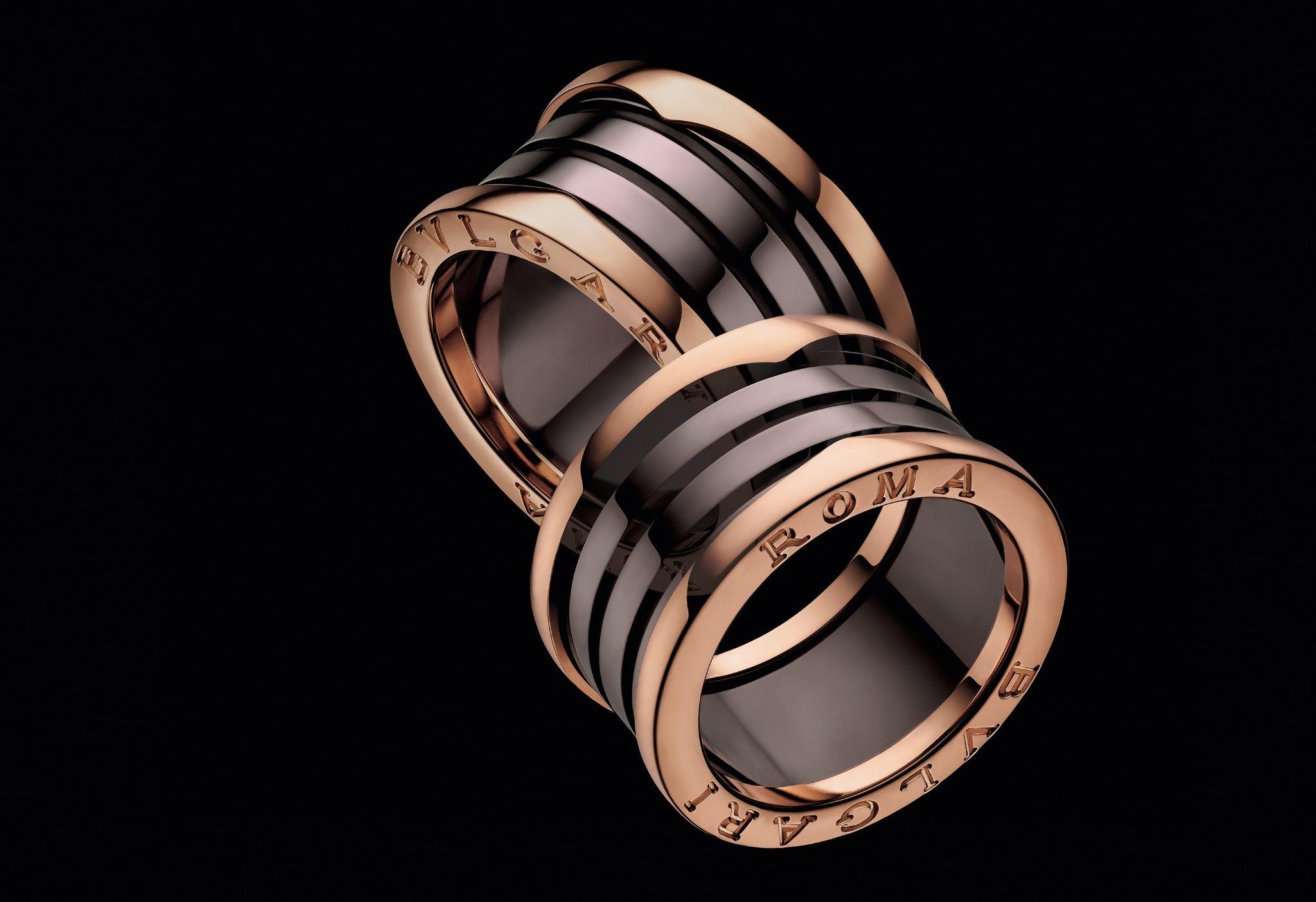 Boucheron
Frederic Boucheron founded the Boucheron Family dynasty in 1858 with the opening of his first store in the Galerie de Valois, at Palais-Royal, during the Second French Empire. It was in 1866 that he opened his atelier and a year later were awarded the Gold Medal during the Universelle Exposition (1867). Boucheron's chief designer from 1863-1867, again from 1871-1892, was Paul Legrand (1840-1910). He is credited with combining pearls with diamond rondelles in 1889, first seen on Boucheron products. Diamonds were first cut into rondelles by Bordinckx, who was also affiliated with Boucheron. At the 1889 World's Fair, Boucheron won the Grand Prix for Outstanding Innovation in a Jewellery Collection for the claspless necklace it developed while Legrand was head designer. Frédéric Boucheron moved to Paris's Place Vendôme for the first time in 1893. Supposedly, Boucheron chose the sunniest corner of Place Vendôme for his atelier, so it still stands at 26 Place Vendôme. His belief was that the diamonds would sparkle all the more brilliantly. Boucheron was a family business; after the death of its founder Frédéric Boucheron in 1902, his descendants took over the firm. The family business sold out to Schweizerhall in 1994, and began expanding globally. After Boucheron was acquired by Gucci Group in 2000, it was bought by PPR in 2004. He was replaced by Helene Poulit-Duquesne in July 2015 after Pierre Bouissou became CEO in April 2011. Symbolic snakes were among the first lines created in the 1970s. Located on Place Vendôme in Paris, Boucheron is one of the oldest jewelry maisons. A favorite of royalty and aristocrats, this brand's high-jewelry is playful and fun, and it's fine jewelry is modern enough to wear every day. Brand features diamond- and gemstone-encrusted animals, like hummingbirds, as well as natural-themed jewelry elements like feathers. Serpent Bohème is also a signature with diamond-set pieces in yellow, white, and rose gold.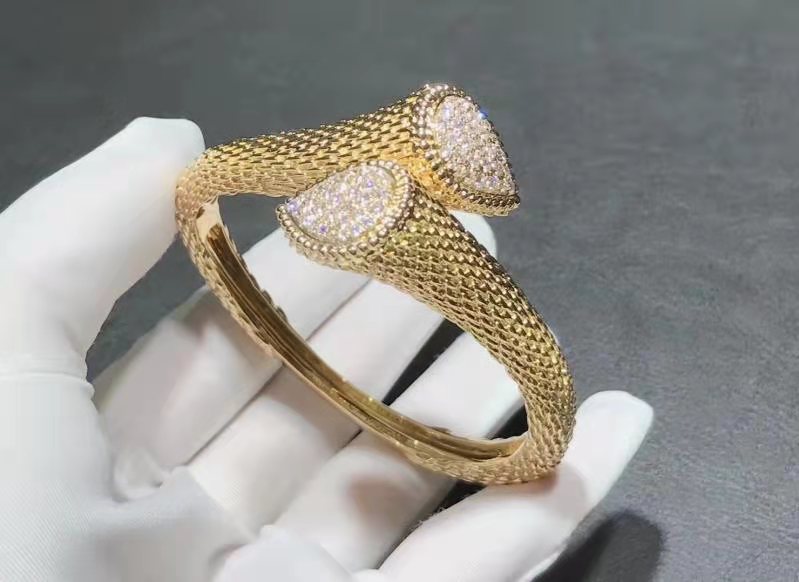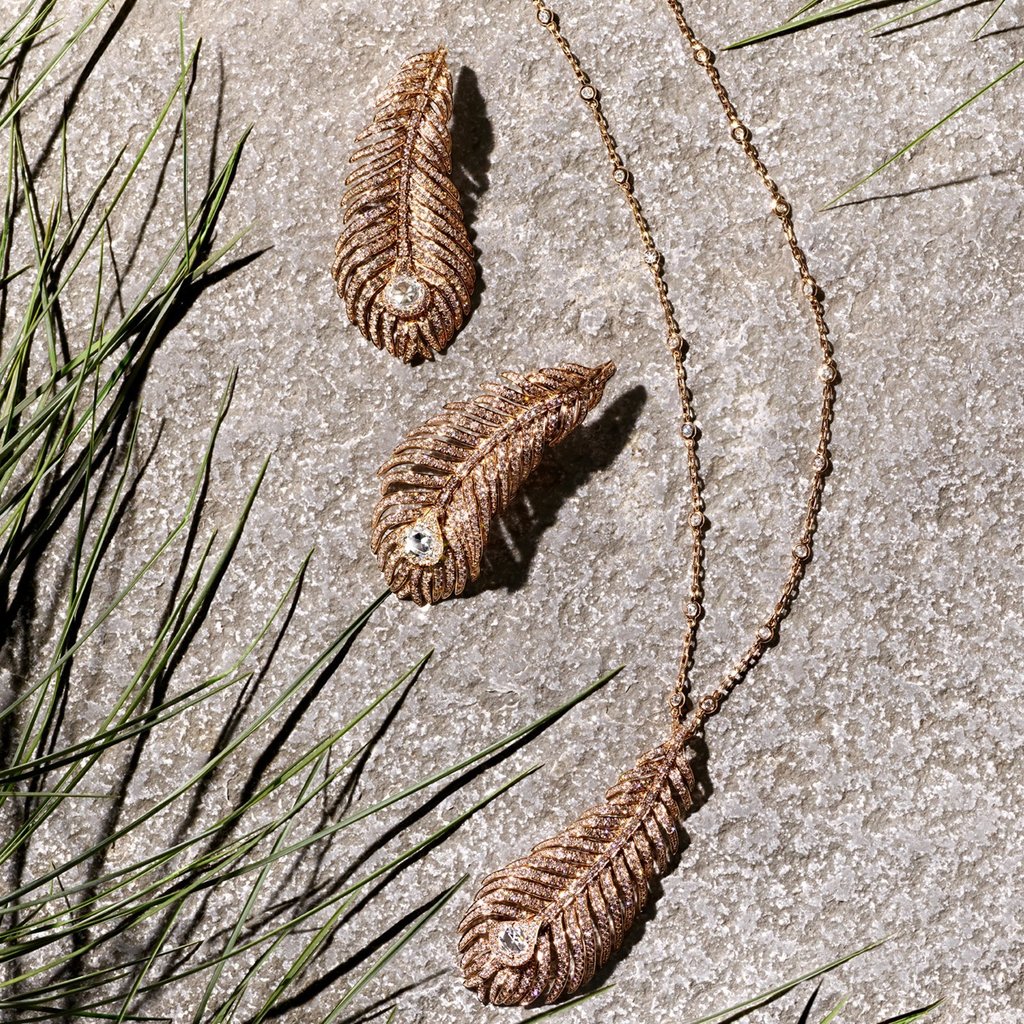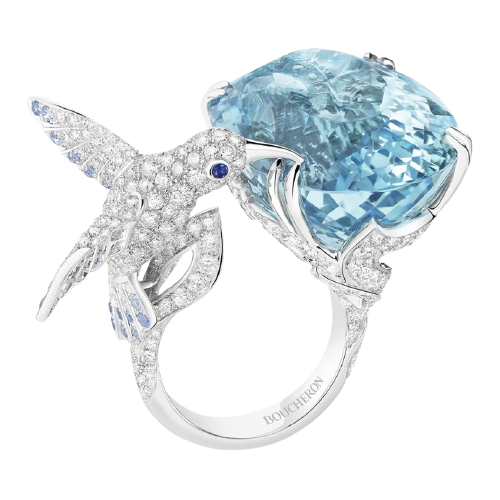 Mikimoto
The first cultured pearl in history was created by Japanese entrepreneur and businessman Mikimoto Kokichi after he founded his luxury pearl company Mikimoto in the early 1950s. Mikimoto was considered one of the best Japanese financial leaders of the 20th century by Nihon Keizai Shimbun, who ranked the company as one of the world's most luxurious brands. Additionally, he founded Mikimoto Pharmaceuticals, a company that produces beauty products containing pearl calcium. The island of Mikimoto Pearl is named after him. Additionally, he is the inventor of the "Phoenix Mikimoto Crown" used by Miss Universe winners, as well as the pageant crown used by Miss International. Mikimoto, the founder of Mikimoto Jewelry, was the first to culture semi-spherical and finally perfectly spherical pearls in 1893, at a time when natural pearls were the only type available. The cultivation of pearls was considered impossible biologically, but he paved the way for a whole new era in jewelry. Miyako offers a range of pearl types, such as baroque, white South Sea, Akoya, and golden South Sea. Its high-jewelry pieces are also adorned with beautiful diamonds, sapphires, emeralds, and more in whimsical collections like Les Pétales Place Vendôme and Jardin Mystérieux.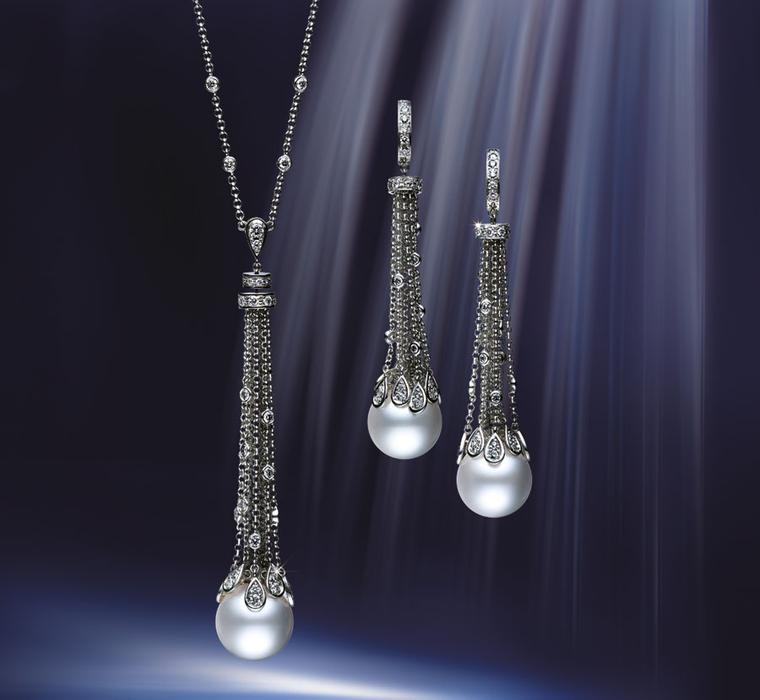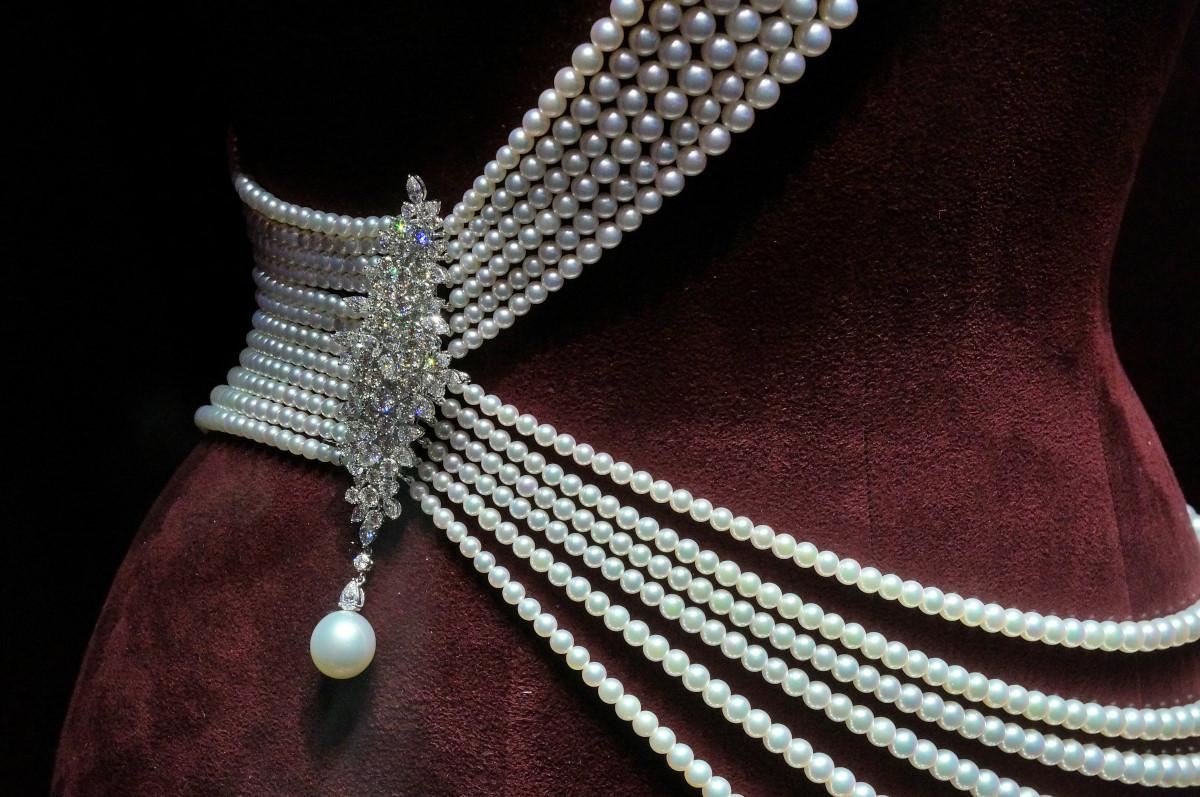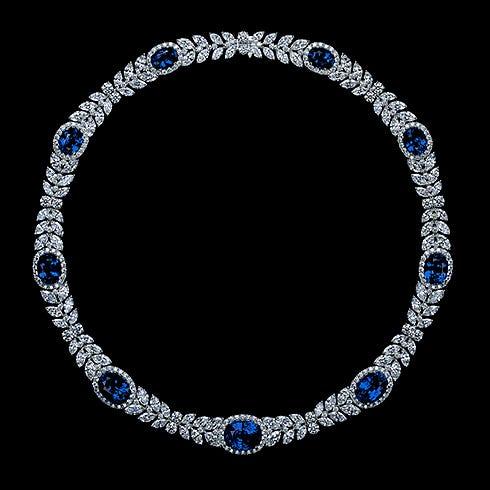 https://www.mikimotoamerica.com
Buccellati
A company known as Buccellati Holding Italia is an Italian jewellery and watch manufacturer formed with the merger of two previous companies with names derived from goldsmiths-father and son Mario and Gianmaria Buccellati. In 1919, Mario Buccellati opened his first enterprise and, after the establishment of stores in Milan, Rome and Florence, began the development of his overseas business by opening a new store on Fifth Avenue in New York in 1954 and another in Worth Avenue in Palm Beach, Florida in 1958. The first British royal visit to the Vatican in centuries marked the decision by Pope Pius XII to commission Mario Buccellati to create an icon for Princess Margaret to commemorate that historic visit. It can be admired today at the Chianciano Art Museum in Tuscany. Following the death of Mario in 1965, four of his five sons assumed management of the firm. Gianmaria Buccellati, Mario's son, launched the brand Gianmaria Buccellati in 1971 as a separate company from his brothers, then in 2011 formed Buccellati Holding Italia with his relatives, reshaping the company. Buccellati is synonymous with Italian luxury thanks to its opulent textural gold jewelry. Its signature rigato engraving technique, in which artisans make parallel lines along metal surfaces to enhance the shine, allows the family-owned jewelry house to create instantly recognizable pieces. Inlaid with cut diamonds, cabochon rubies, and emeralds, its pieces are often fashioned in the style of the Renaissance or the Roman Empire. Furthermore, its artisans maintain old-world techniques so each piece of jewelry maintains its authenticity.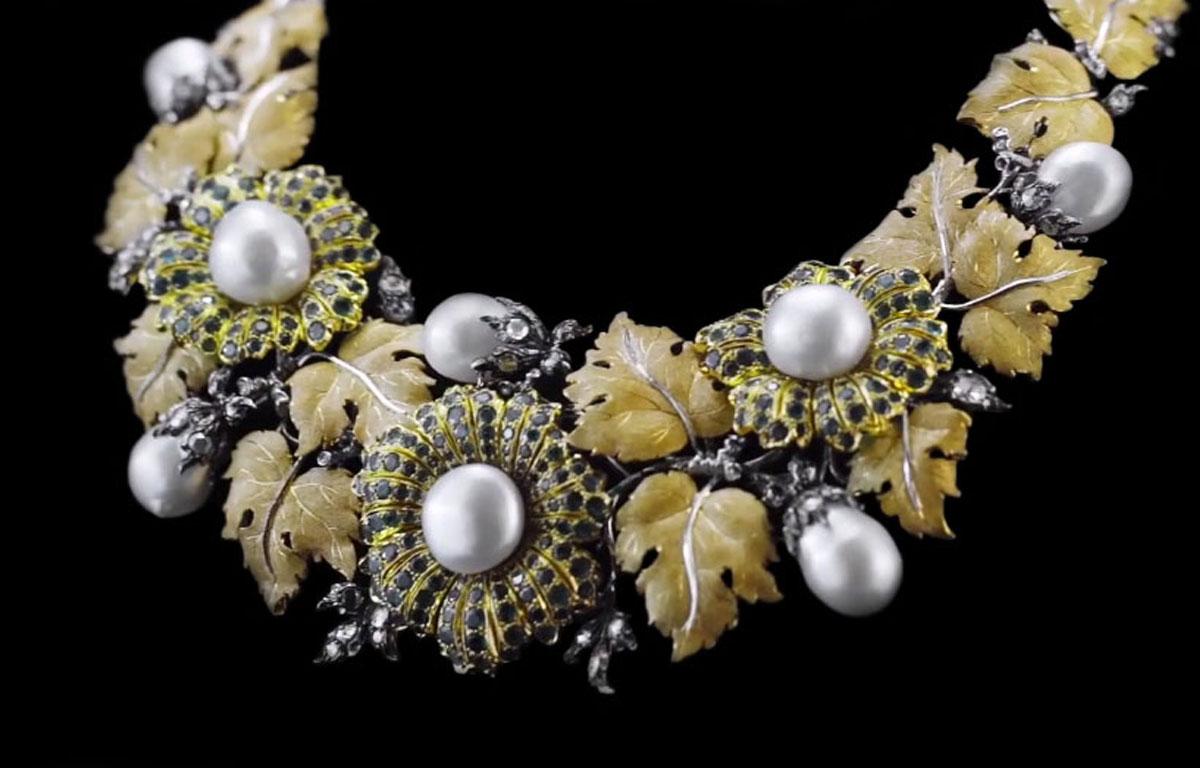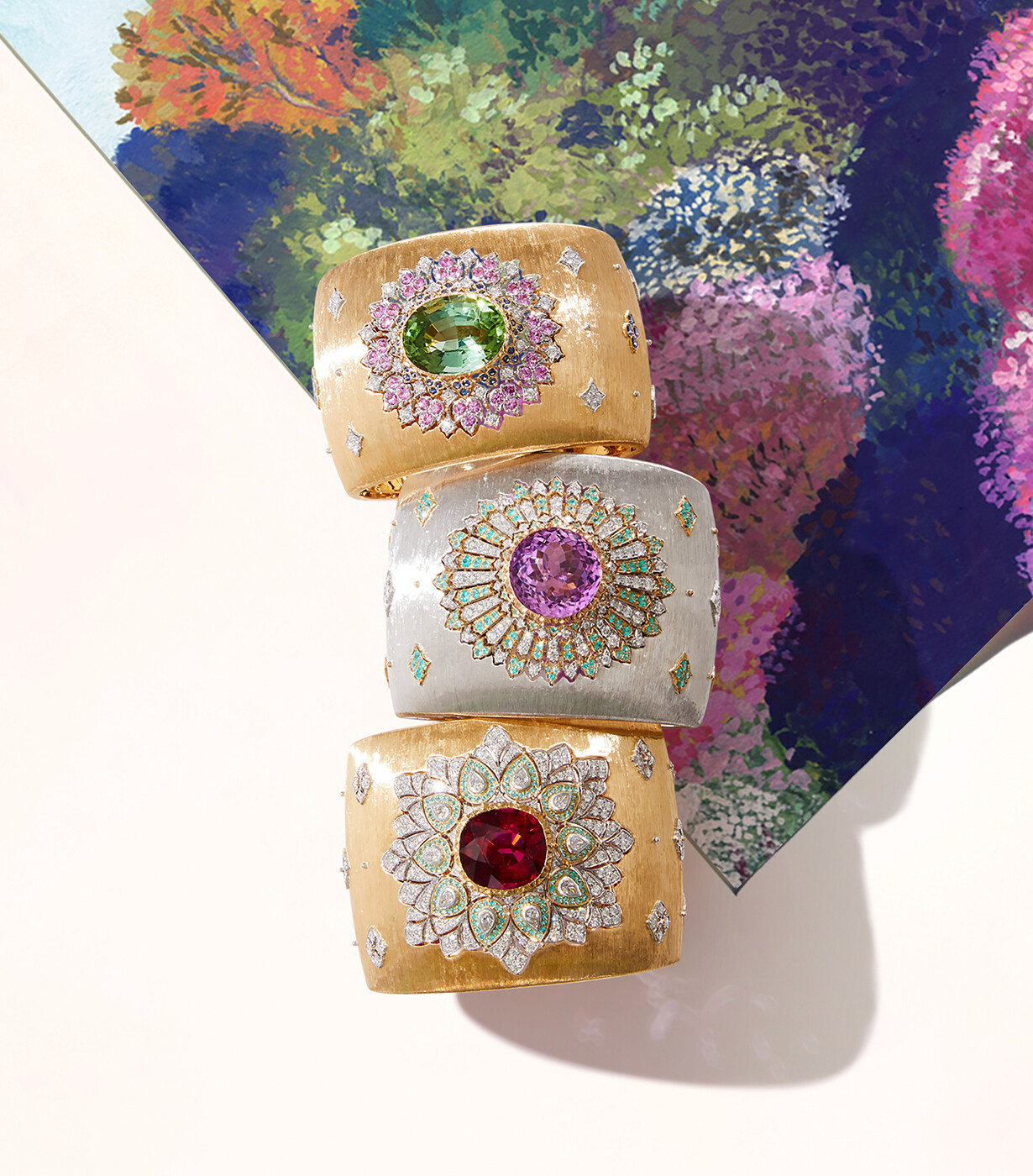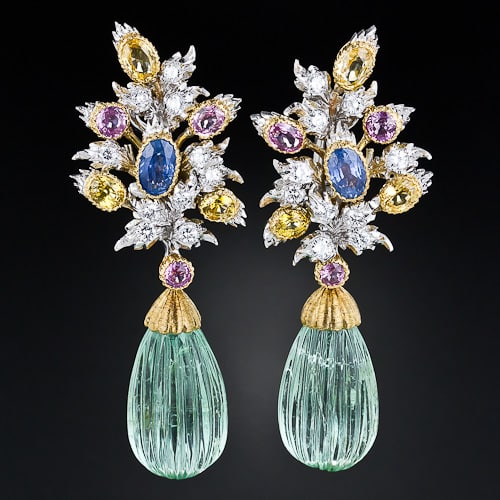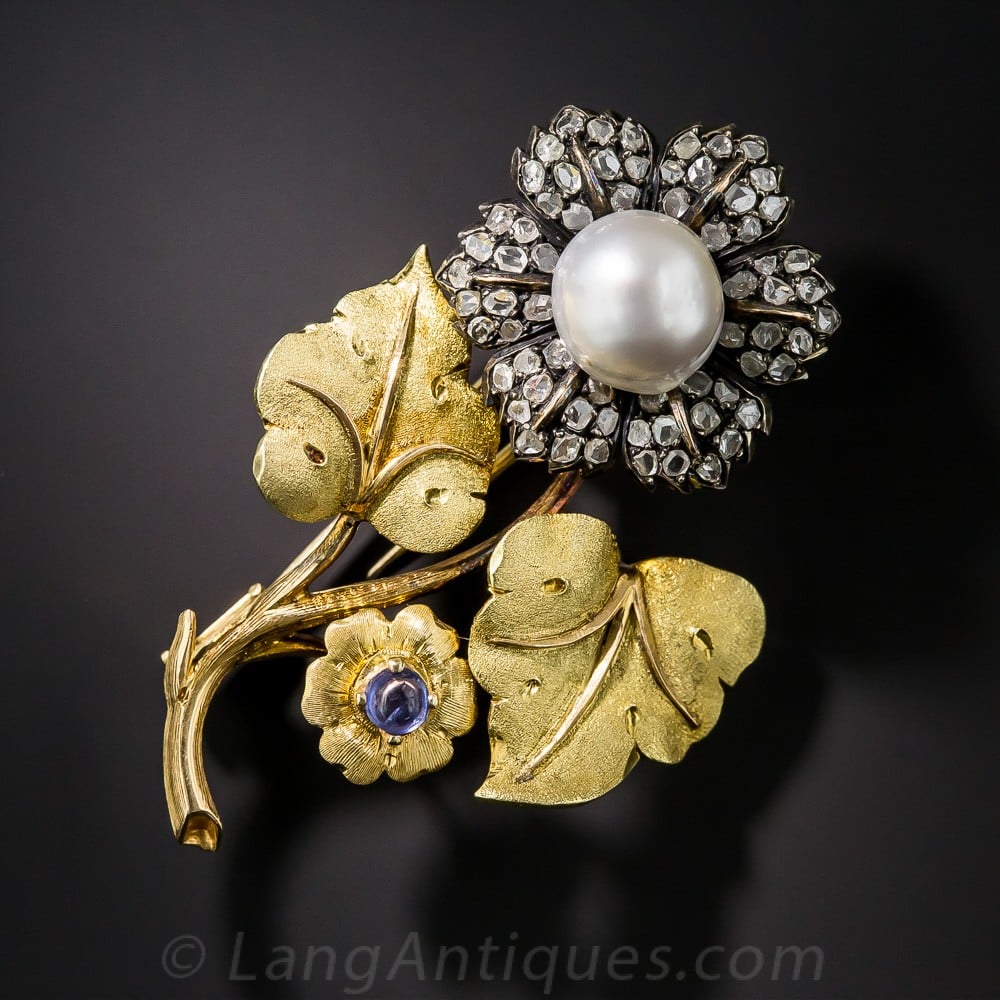 Piaget SA
PiagetSA is a Swiss luxury watchmaker and jeweller. Founded in 1874 by Georges Piaget in the village of La Côte-aux-Fées, Piaget is currently a subsidiary of the Swiss Richemont group. Piaget was founded as a manufacturer of watch movements but began marketing its own line of watches in the 20th century. In 1874, Georges Edouard Piaget set up his first workshop on the family farm, situated in the small village of La Côte-aux-Fées in the Swiss Jura mountains. Situated in the Neuchâtel region, the company was dedicated to crafting pocket watches and high-precision clock movements. Piaget created their first jewellery pieces in addition to coin watches, ring watches, brooch watches, and cufflink watches. Emperador watches were launched in 1957 and have since become emblematic models of the brand, as it was relaunched in 1999. As the company expanded, it opened a jewellery factory in Geneva, followed by its first boutique in 1959. Despite its watches' popularity, Piaget is equally known for its fine jewelry today. Known for its impeccable craftsmanship, the brand works with a range of stones, from diamonds to malachite, and metals, from white gold to rose gold and beyond. Jewelers like Piaget often base their designs on nature, specifically florals, leaf motifs, and sun and star patterns.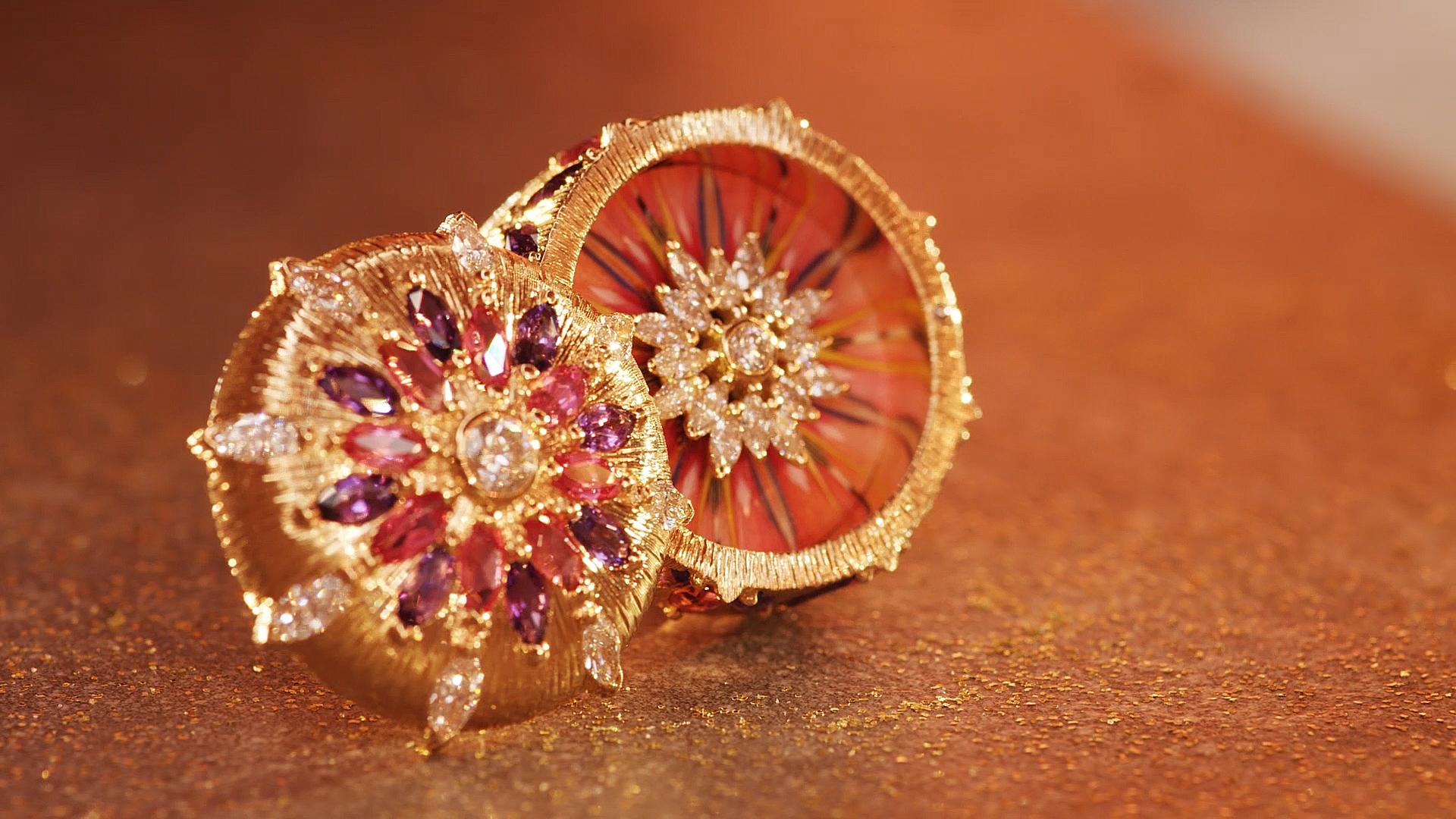 Oscar Heyman
In their New York City atelier, Oscar Heyman has been creating magnificent jewelry since 1912 in New York after three brothers, Oscar, Nathan, and Harry, immigrated to the United States from Latvia, using gemstones sourced from all over the world. Oscar Heyman's jewelry has always been produced with high quality and artistry throughout his 100-year history. Since 1912 Oscar Heyman has produced jewelry as a behind-the-scenes manufacturer to a stand-alone brand known and appreciated by jewelry connoisseurs all over the world. Historie demonstrates that Oscar Heyman creates heirloom-quality jewelry that is both beautiful and functional. Family history and heirloom-quality jewelry are fascinating. Oscar Heyman, still family-owned and made in New York, creates jewelry with a variety of colorful precious stones in a variety of cuts. Featuring an exceptional collection of opals and multicolored sapphires, this collection is a work of art in itself. Setting and craftsmanship are second to none, as are invisible settings on necklaces and bracelets.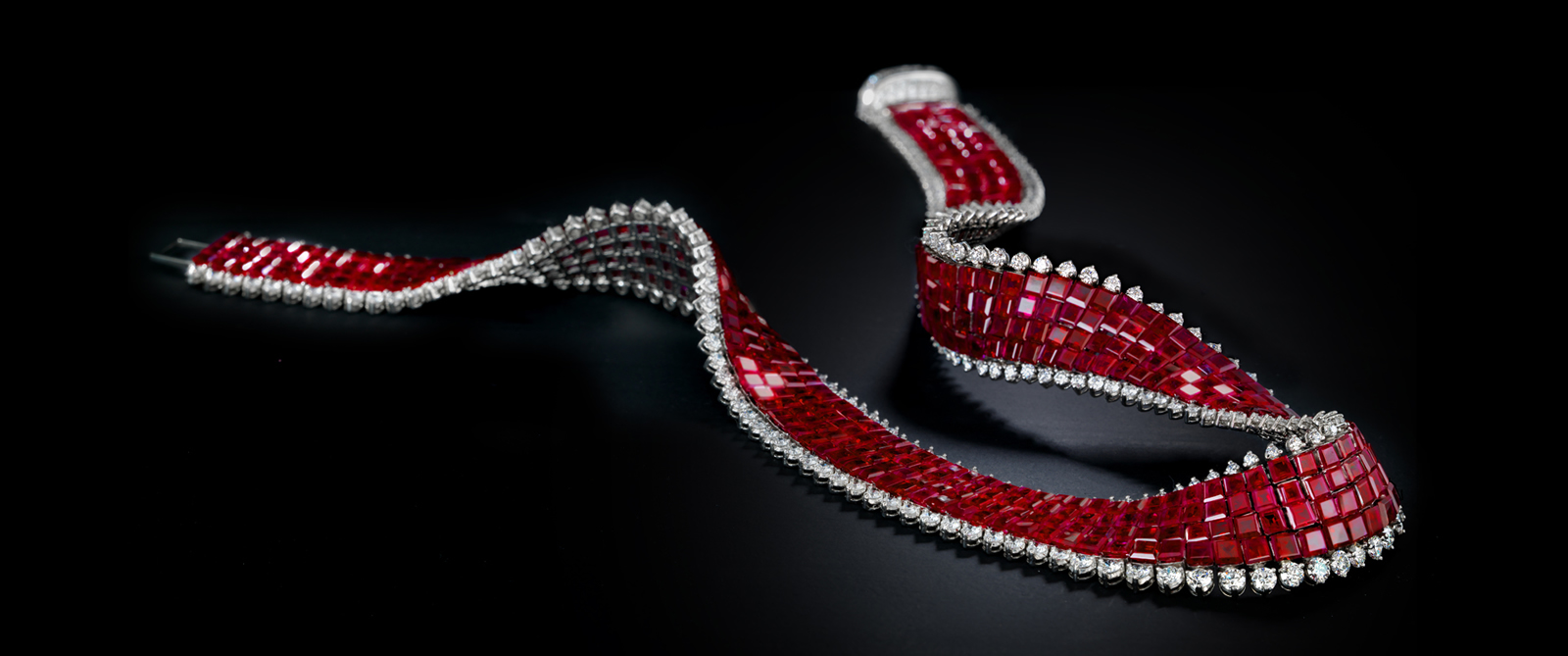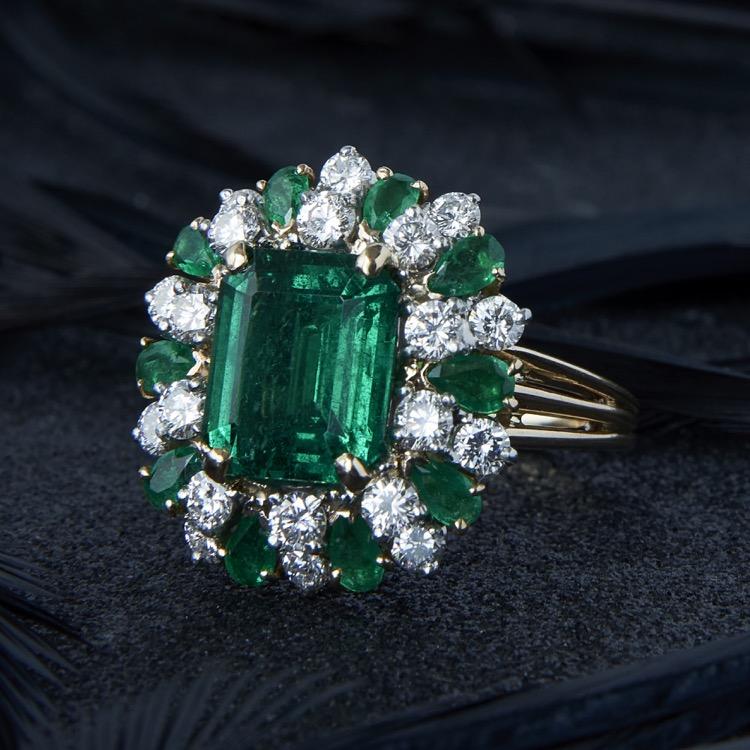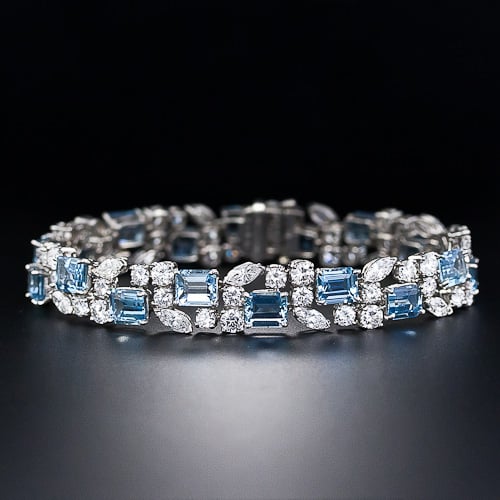 https://www.oscarheyman.com David Yurman David Yurman Enterprises LLC is a privately held American designer jewelry company founded by David Yurman and Sybil Yurman and headquartered in New York City. There are currently 33 David Yurman boutiques in the United States and 11 international boutiques. By the early 1970s, Yurman and Kleinrock established a company called Putnam Art Works which specialized in sculptural jewelry. They held numerous exhibits in art galleries and craft fairs for a decade after moving to Carmel, New York. During the American craft movement, they played an important role. Through Putnam Art Works, the Yurmans learned about the marketplace for fine crafts and artisanal jewelry. As co-creators and collaborators, Sybil Yurman is integral to David Yurman's business. They married in 1979 and founded David Yurman in 1980. David Yurman is a sculptor-turned-jewelry-designer best known for his Cable Bracelets. A few of his lines have dedicated men's collections, though they're mostly unisex pieces. Traditionally the Cable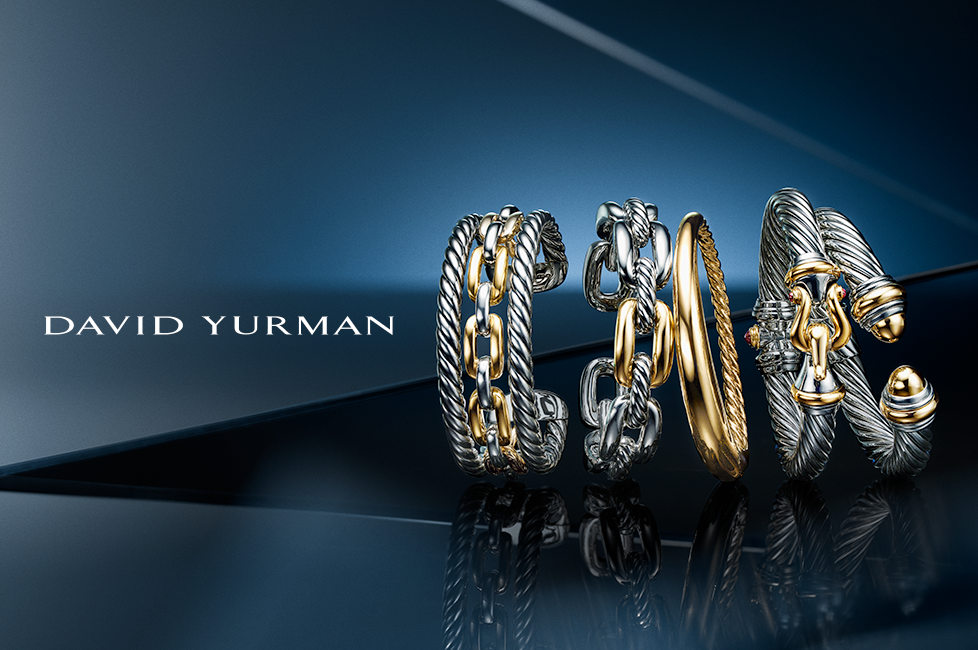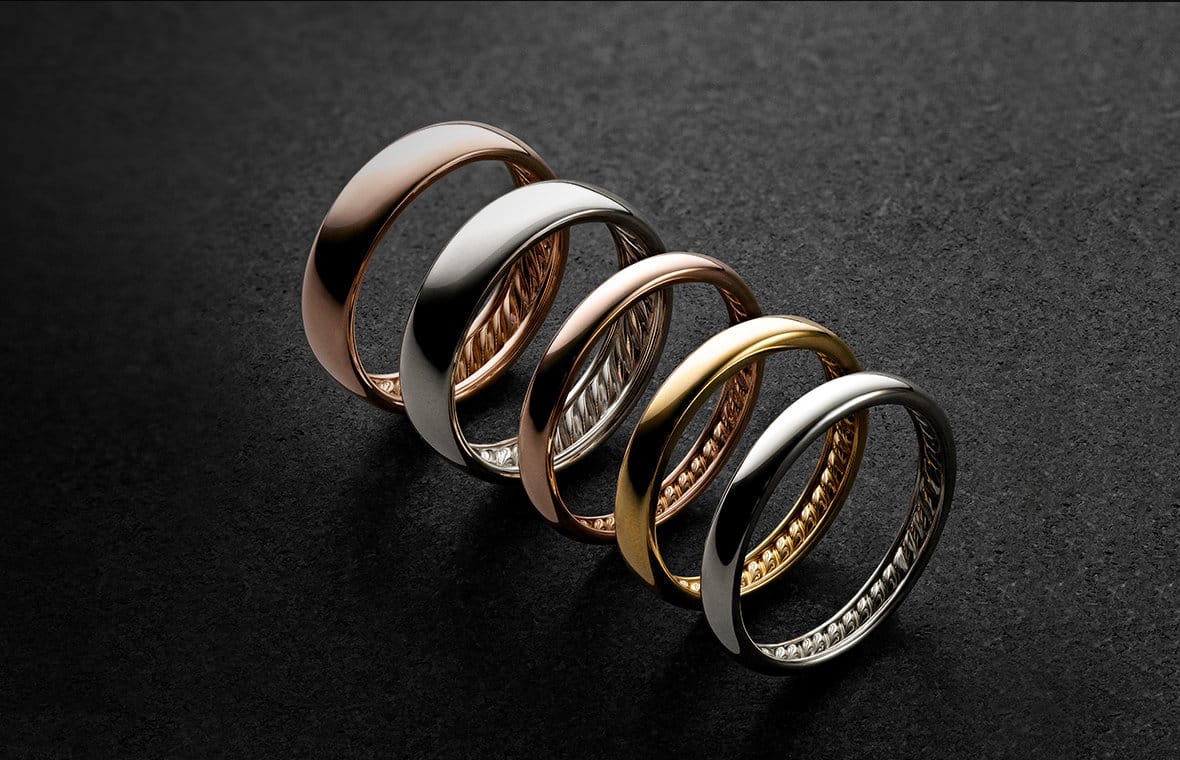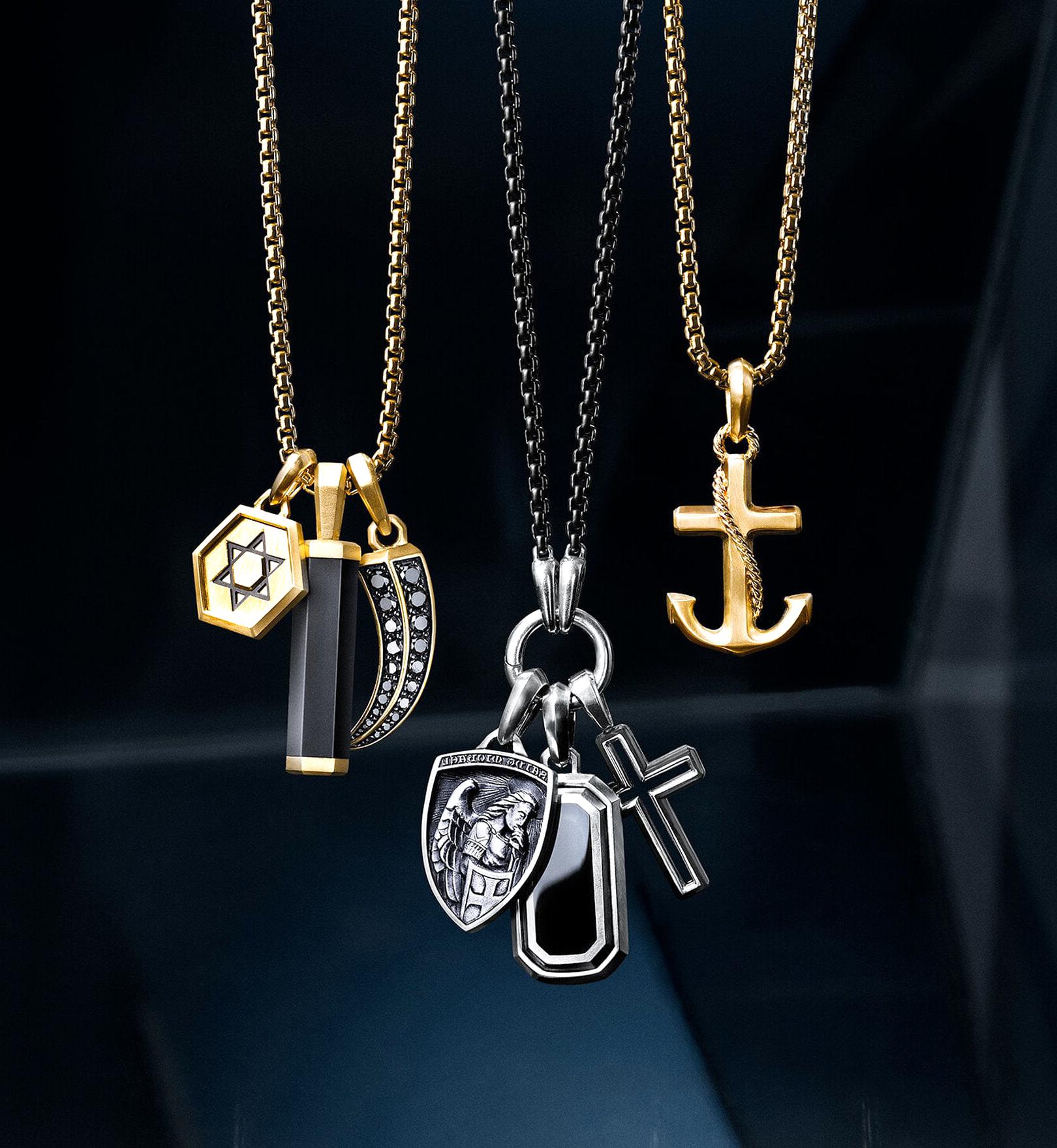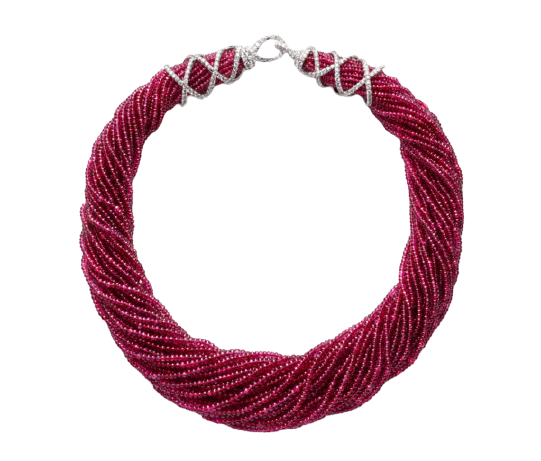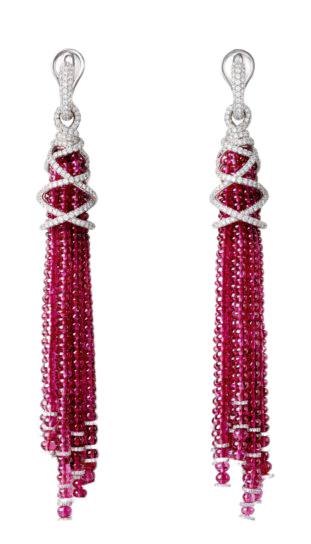 Verdura
Verdura is a New York-based fine jewelry and specialty retailer, with a presence in a number of countries. Due to Fulco di Verdura's contribution to the company's foundation in 1939, the collection includes pieces that Fulco developed during his lifetime and estate pieces that he inherited. The company is best known for using large gemstones, yellow gold as well as natural objects such as seashells in its pieces. The first jeweler to promote the use of colored stones with gold for everyday wear was Verdura. The company was also the first to incorporate classical elements into jewelry, such as coins, ropes, and caning. Jewelers such as Angela Cummings, Kenneth Jay Lane, Paloma Picasso, Seaman Schepps, Jean Schlumberger, and David Webb have incorporated vegetables into their designs. It has since been a go-to choice for Hollywood's most glamorous stars, like Marlene Dietrich, Greta Garbo, and Joan Crawford, and has influenced designers like David Webb, Jean Schlumberger, and Seaman Schepps. Recognizable pieces include the Caged Lariat, featuring 18K yellow gold globes with rock crystals; the Pebble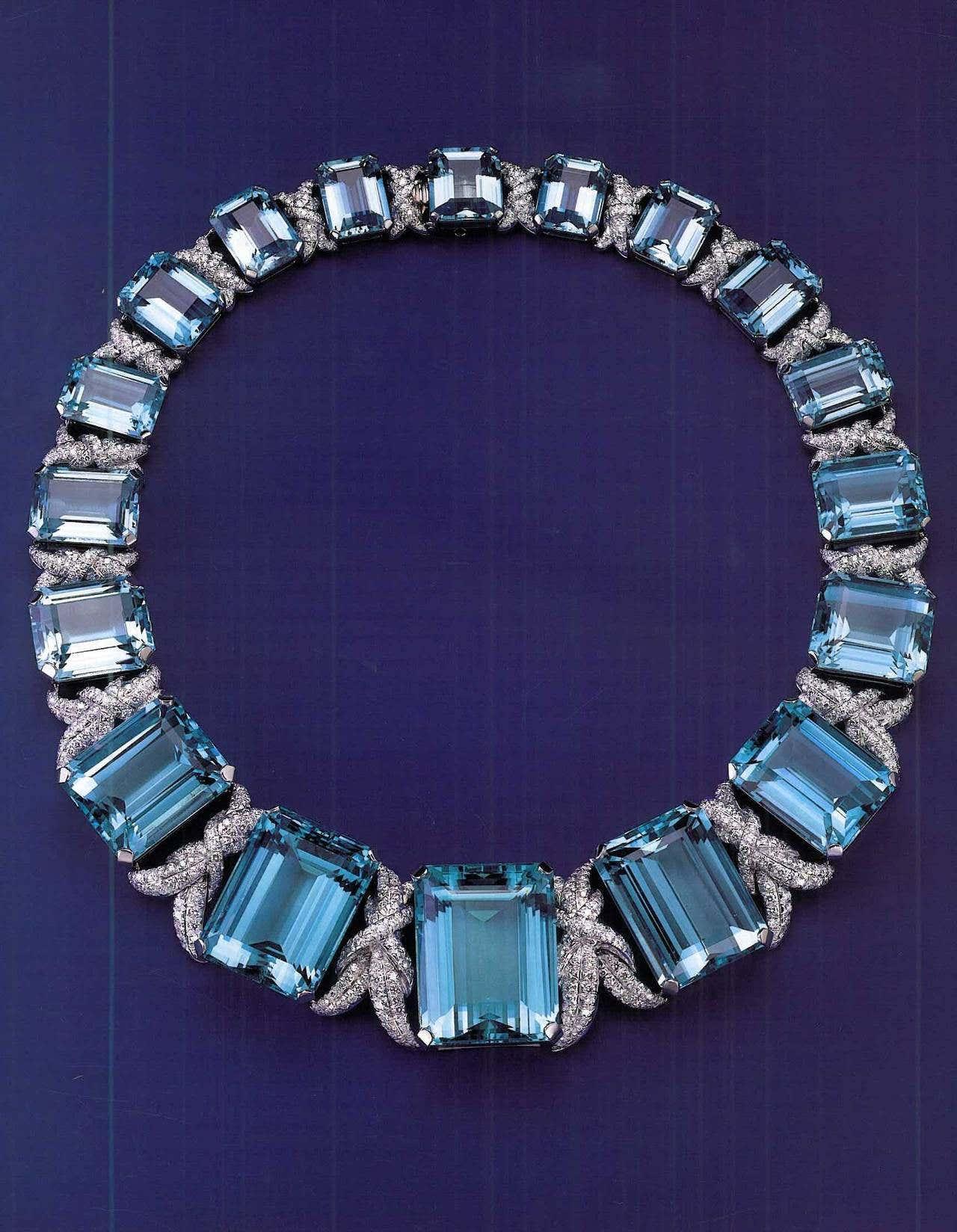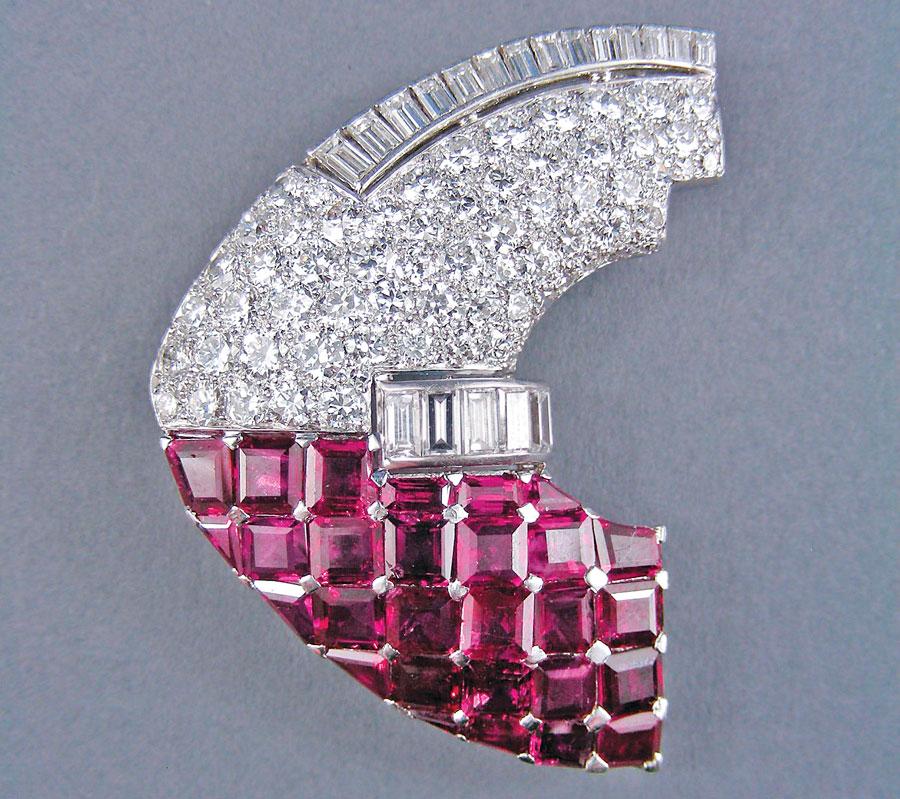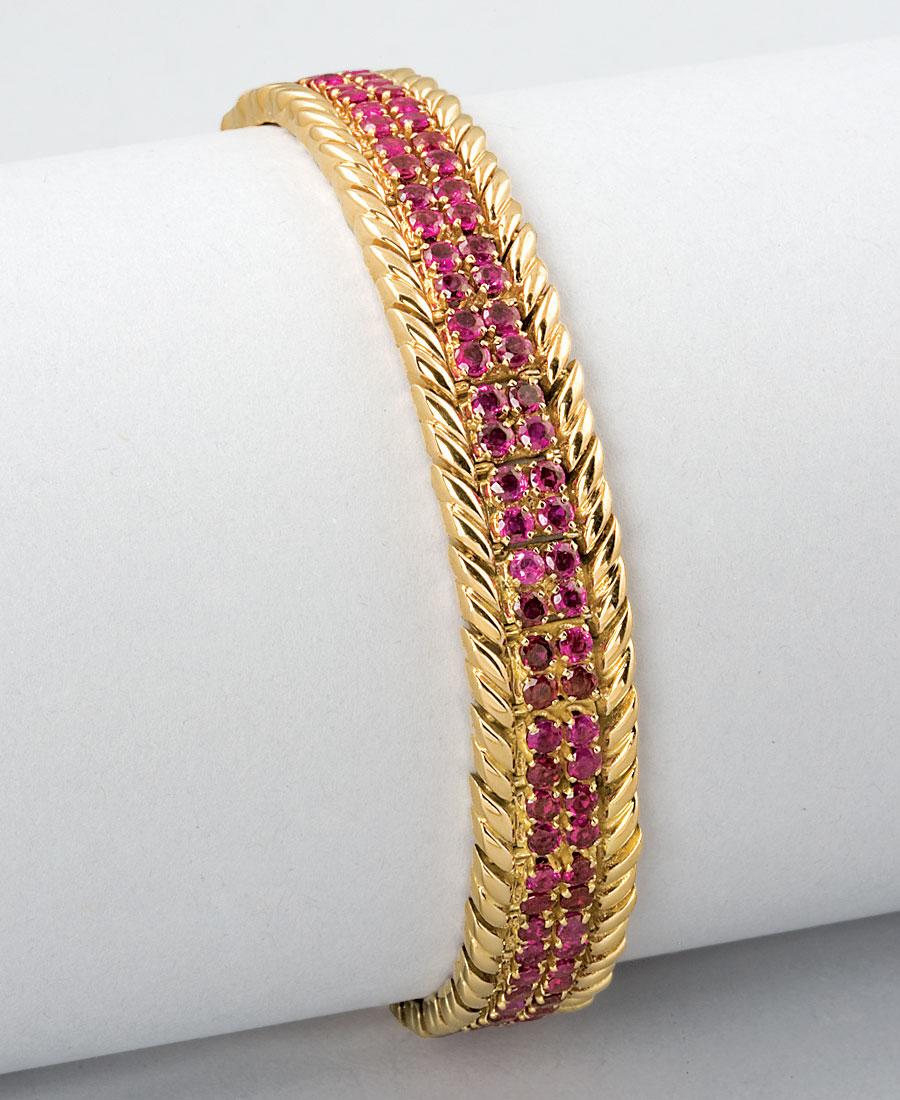 https://verdura.com Milamore Milamore, which began in 2019, celebrates a diversity of cultures and traditions. In addition to his global travels, Root also draws inspiration from his Spanish-Filipino grandmother, Milagros, who inspired his label. A popular collection of his is 'Kintsugi,' named after the centuries-old Japanese art of gluing back together ceramics which have been broken with lacquer and gold. Throughout his collections, such as Zodiac and Self Love, a deeper meaning is revealed to the wearer.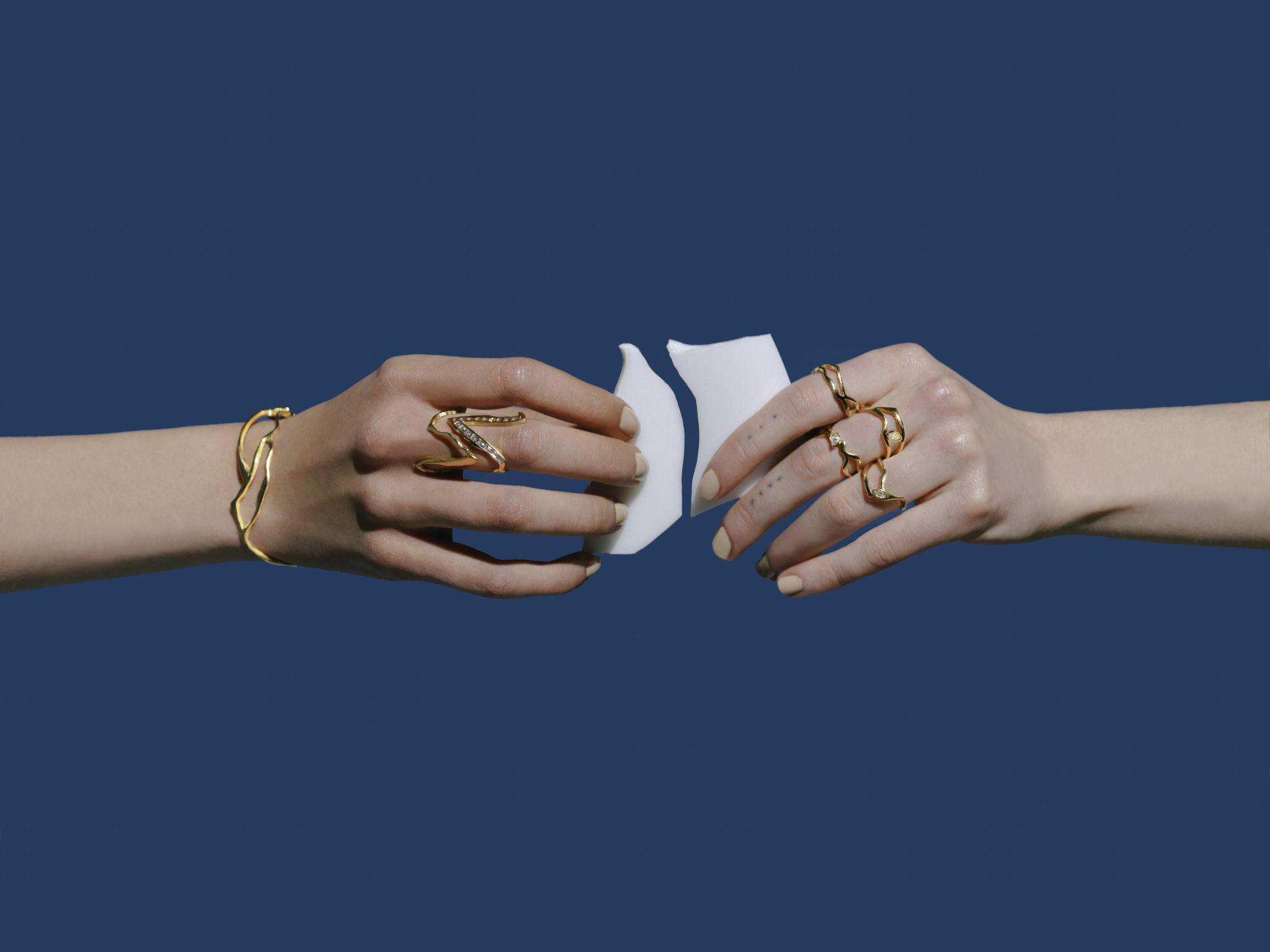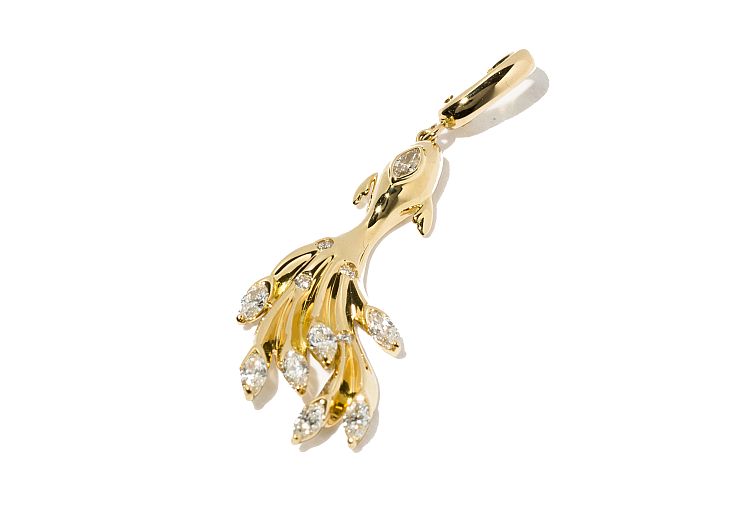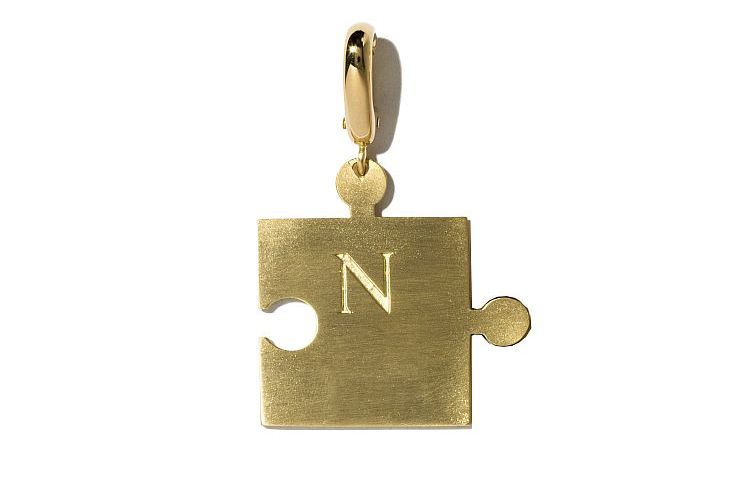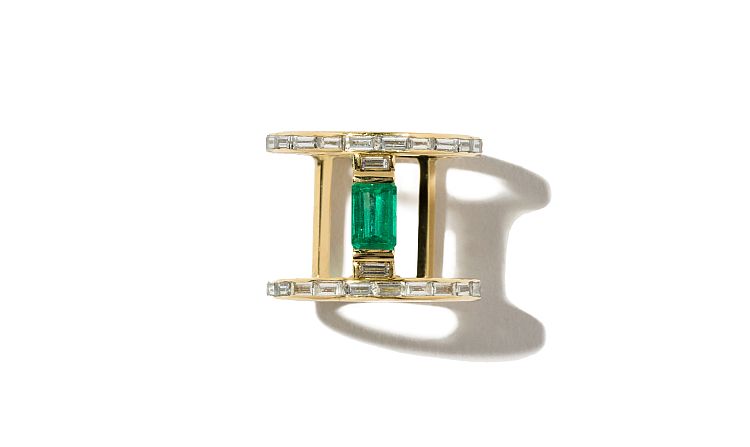 https://en.milamorejewelry.com
Demarson
After years of designing for fashion houses, Marcela Ponce and Jason Crantz launched their own jewelry brand in 2017. In gold or Swarovski crystals, Demarson's pieces make a statement, but they're equally luxurious. Pieces can also be worn as ear cuffs or drop earrings depending on their length or function. Marca Ponce, who is originally from Mexico, and Jason Crantz, a native New Yorker, joined forces to launch DEMARSON, a line of luxury and statement jewelry. Since the launch of their Statement Jewelry collection, DEMARSON has been focused on modern design, versatility, and beautifully crafted pieces that command attention. In its first season, DEMARSON was picked up by top retailers Moda Operandi and Kirna Zabete, and is now available at Saks Fifth Avenue, Neiman Marcus, The Webster, Nordstrom and many other specialty stores. DEMARSON defines accessible luxury for the modern sophisticate.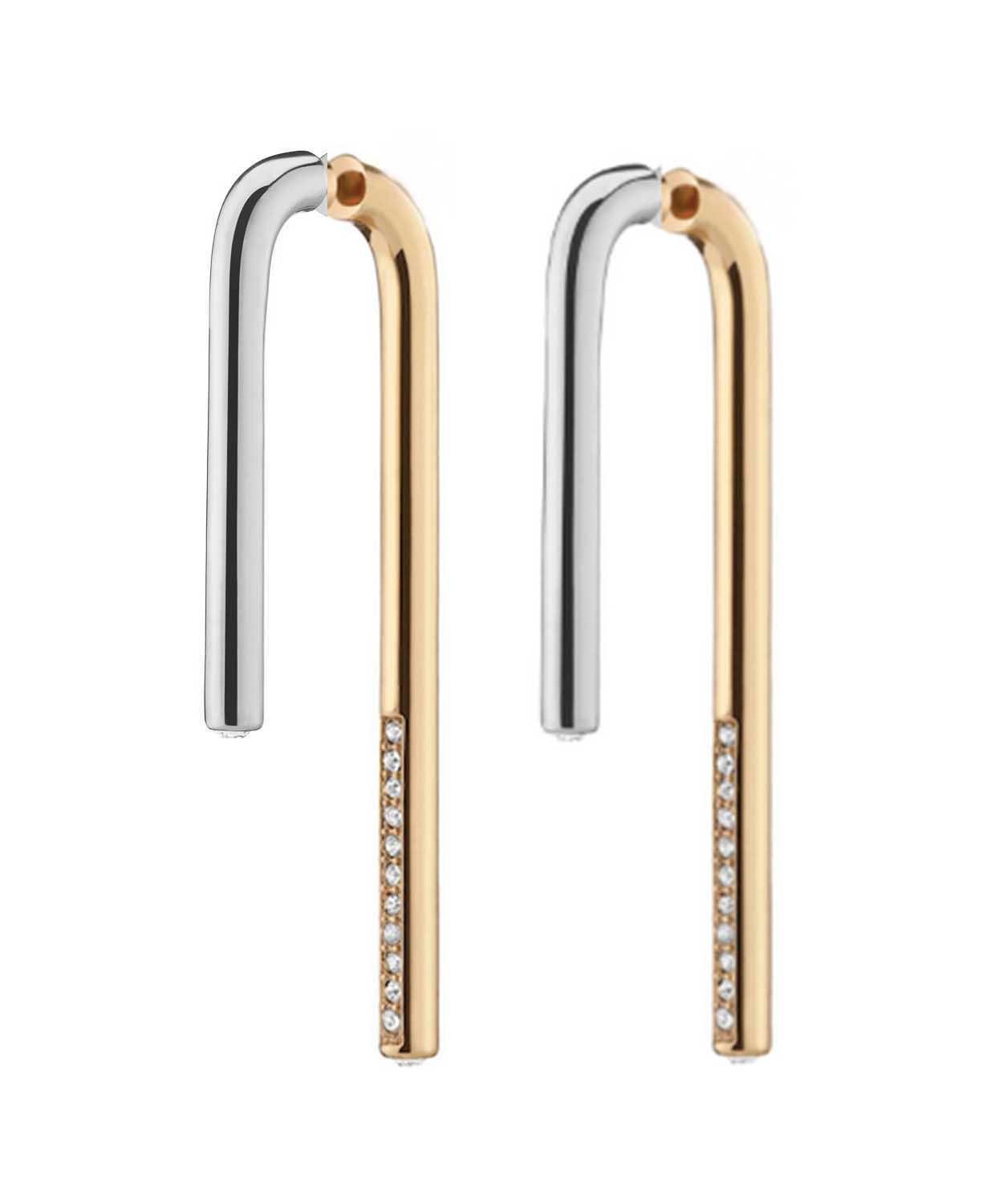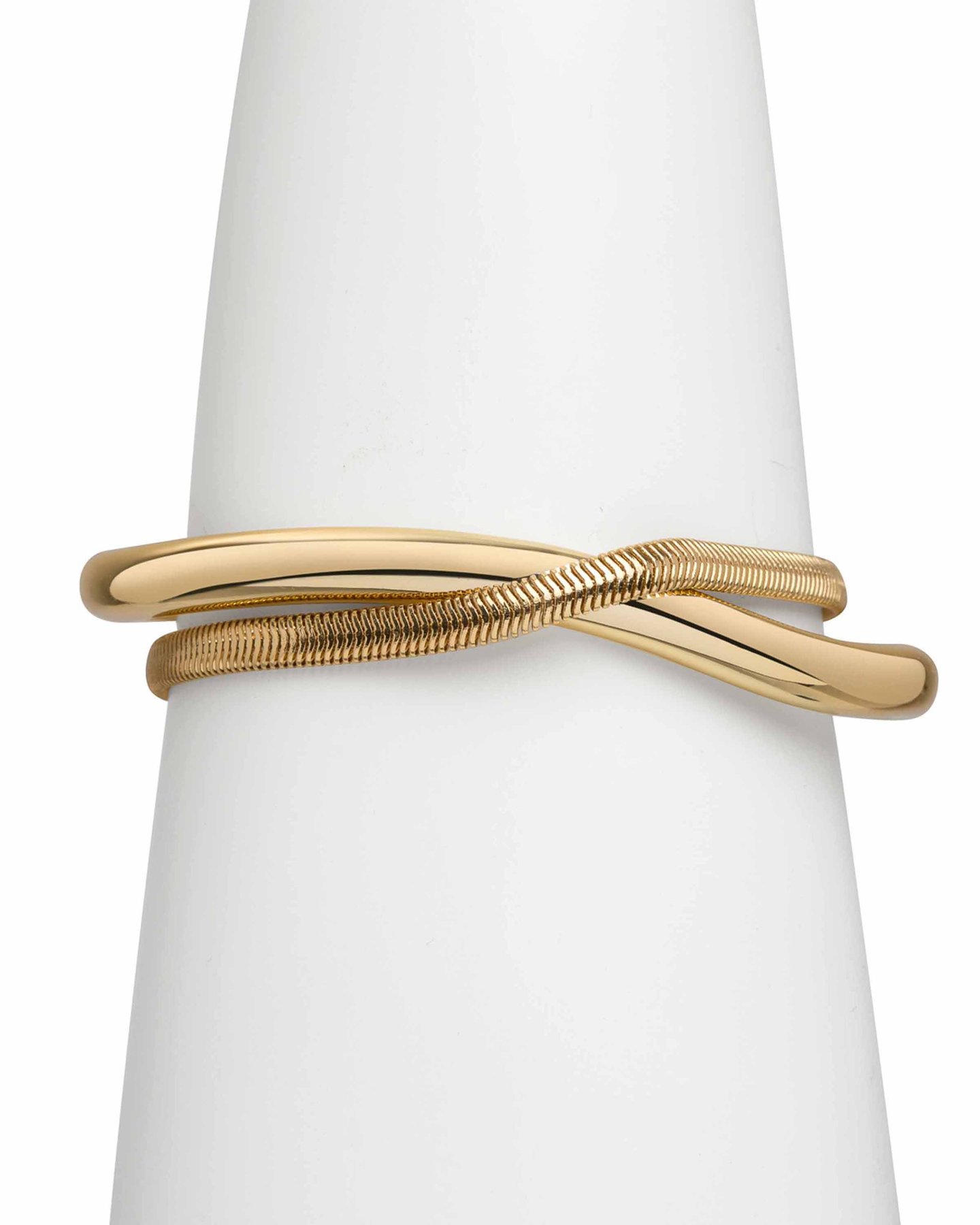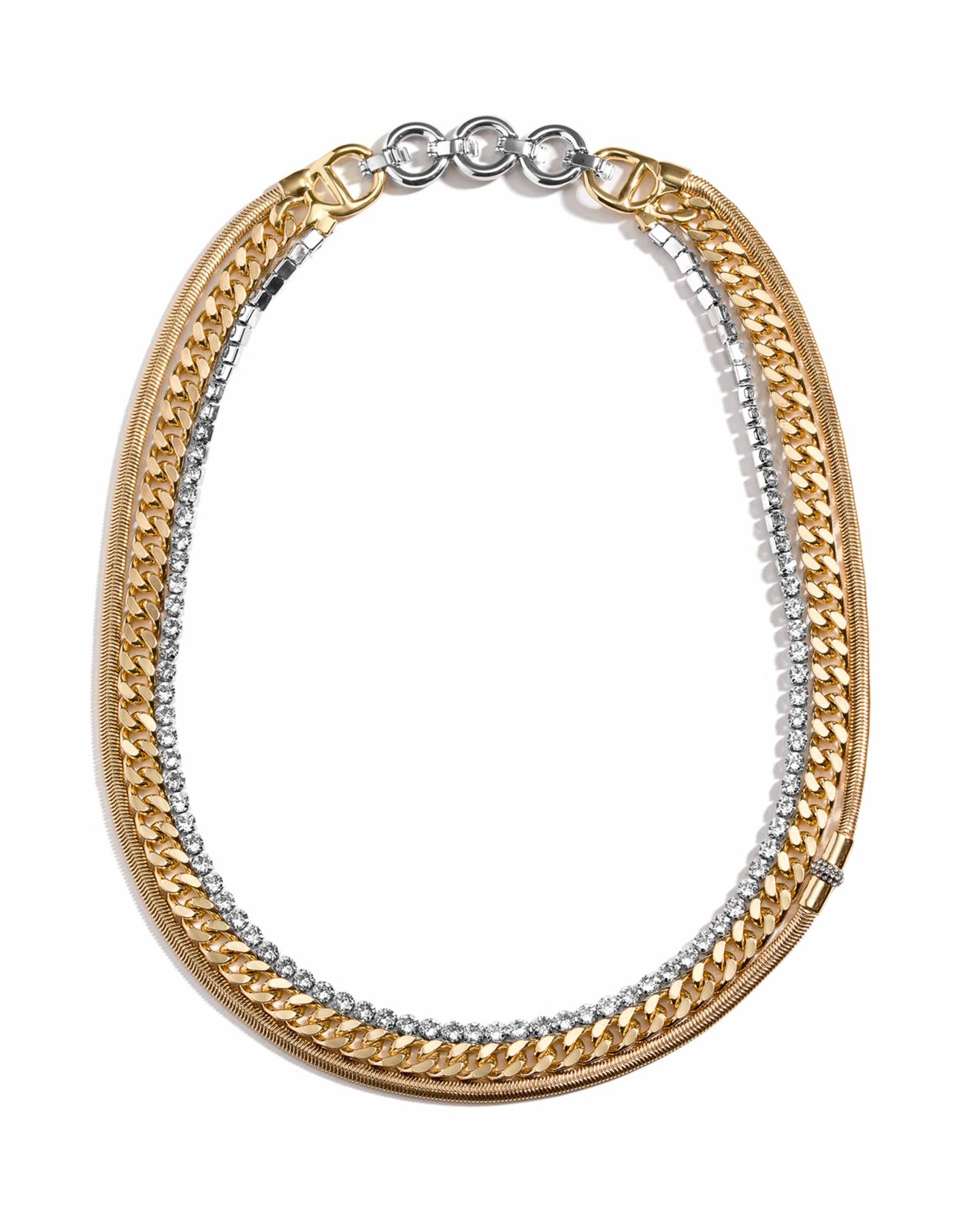 Sherman Field
The brand was founded in 1967 by Samuel and Renee Sherman. Originally specializing in high-end women's tailored clothing, the brand was relaunched in 2019 as a fine jewelry label. Sherman Field represents commitment to quality, authenticity, and craft without compromise. Jewelry is meant to be worn with power and grace by women and men of all ages. Whether it's a French Art Deco diamond cocktail ring or a modern 18K rose and yellow gold triple-link necklace, every piece in the collection embodies the qualities of permanence and prestige. These are treasured heirlooms meant to last for generations.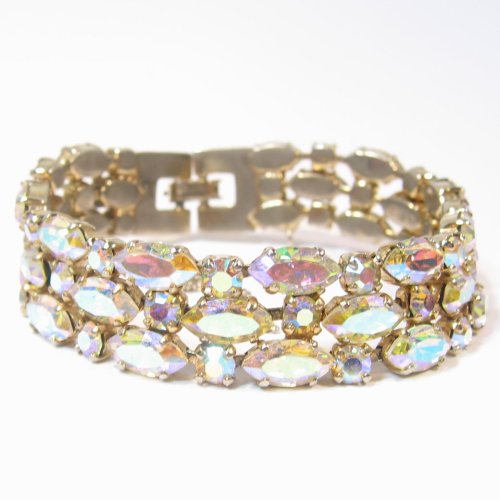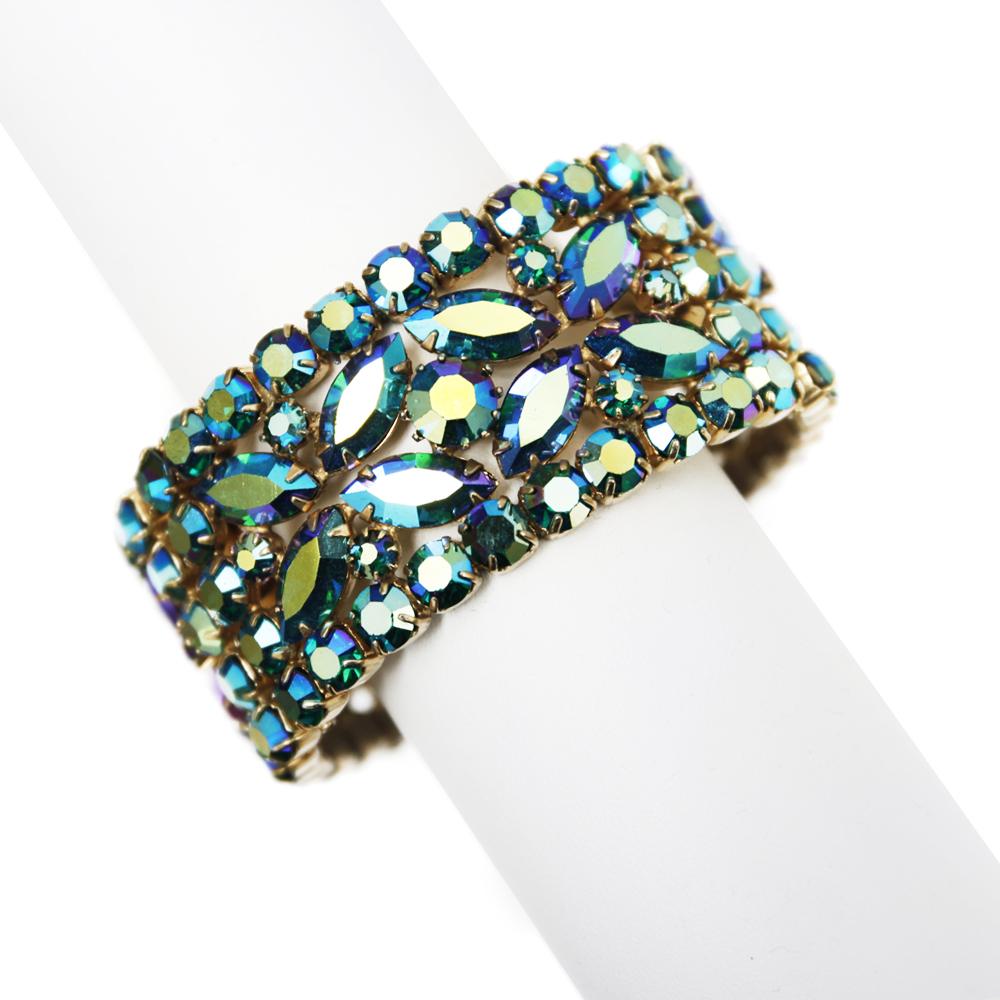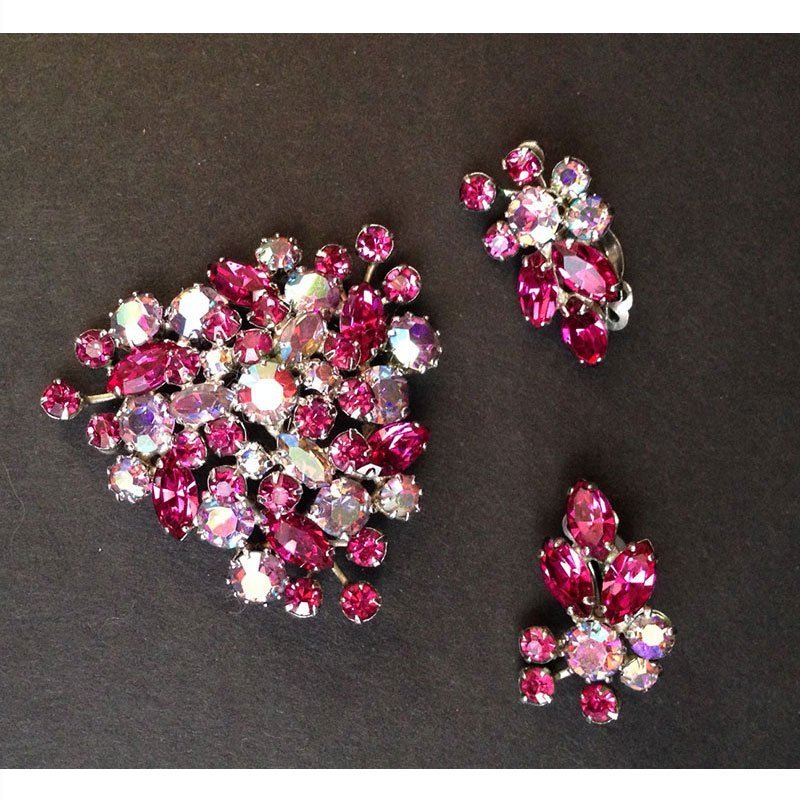 https://shermanfield.com Whether you're a tried-and-true luxury curator, or you're looking for something new from an emerging label, here is the list of the best jewelry brands that will always have designs that will always be forever, designs that are experimental and breathtaking at the same time. So, sit back and enjoy. BY RASHMI GOEL