Hi friends! Happy Friday! Hows the day going so far? Im a little later posting today considering I had a podcast interview this morning. The kids are on spring unravel (just a long weekend), so without I hit publish, were off for some adventures. I hope you have a fun and relaxing weekend ahead!
Some highlights from the week:
– Replanting our garden. We lost a couple of plants to frost, so I took everything out – we ate a ton of carrots!- and planted okra, cantaloupe, increasingly carrots, and saved a spot for a tomato plant. Our veggie greens are still going strong with chard, kale, romaine, and arugula, so I widow some spinach into a large pot.
– St. Patricks Day festivities! The fam came over last night and we had a wham triumphal together. I made corned whinge veggies, garlic knots, madre made grilled cabbage, my dad and stepmom brought over Nothing Bundt Cakes, we had appetizers, soda bread, increasingly desserts, and untried beers for days. The cousins all ran virtually and played in the playroom and it was the weightier ever.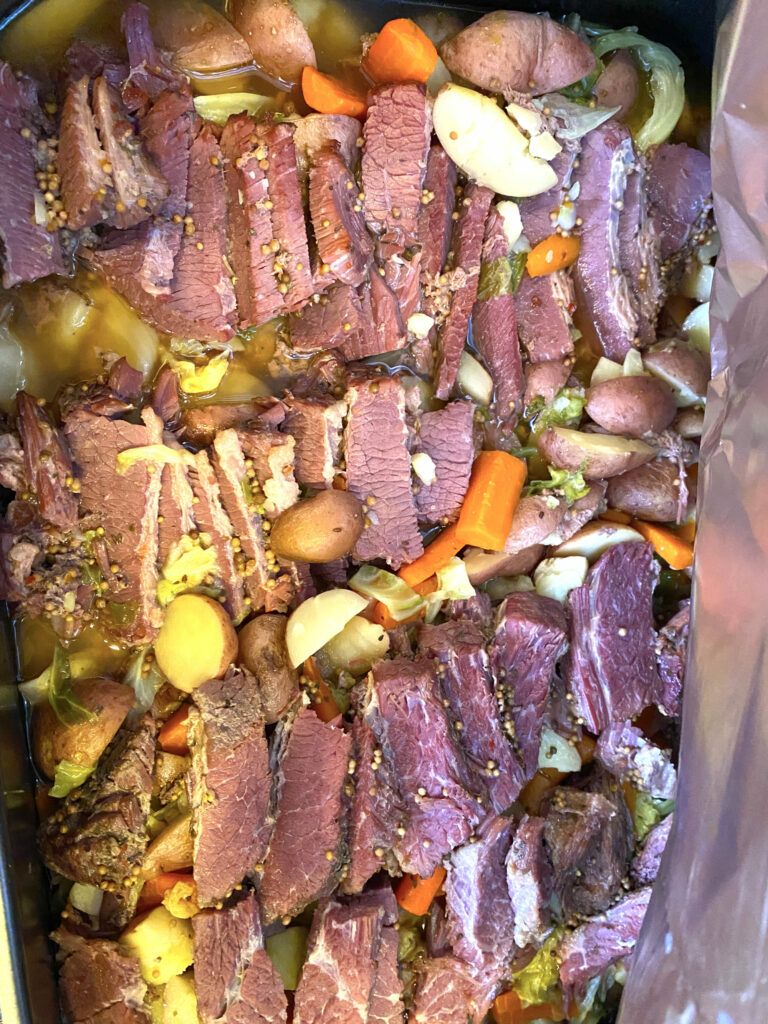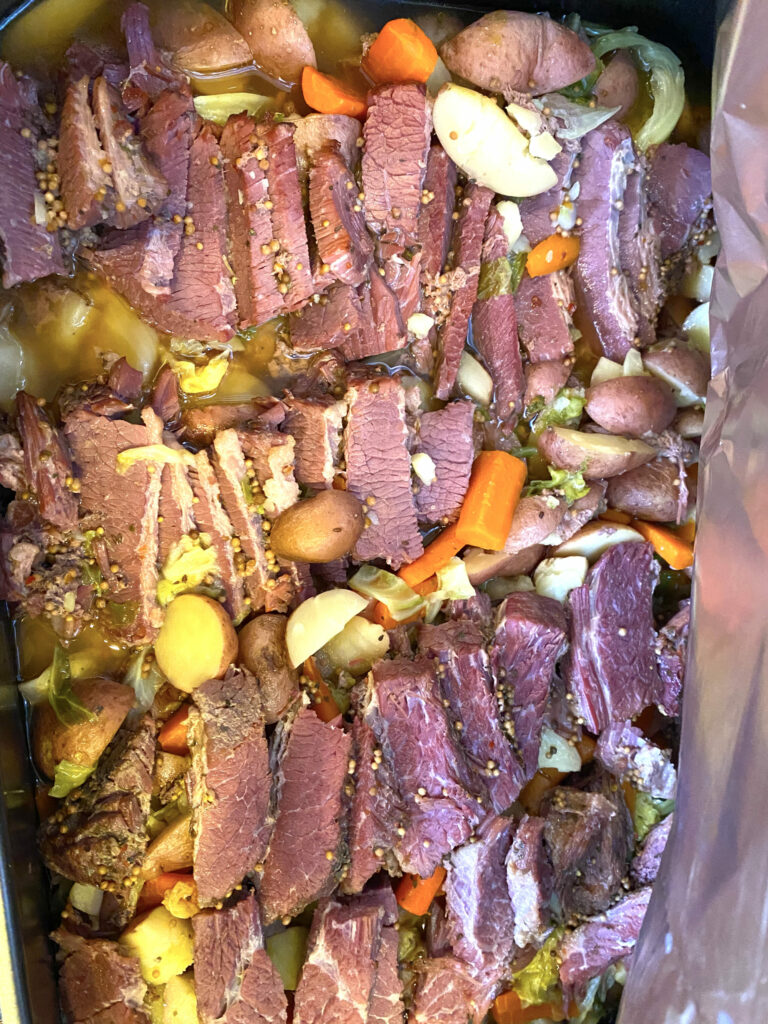 (6 lbs of corned beef! I cooked everything in two batches in the Instant Pot and kept it warm in the oven)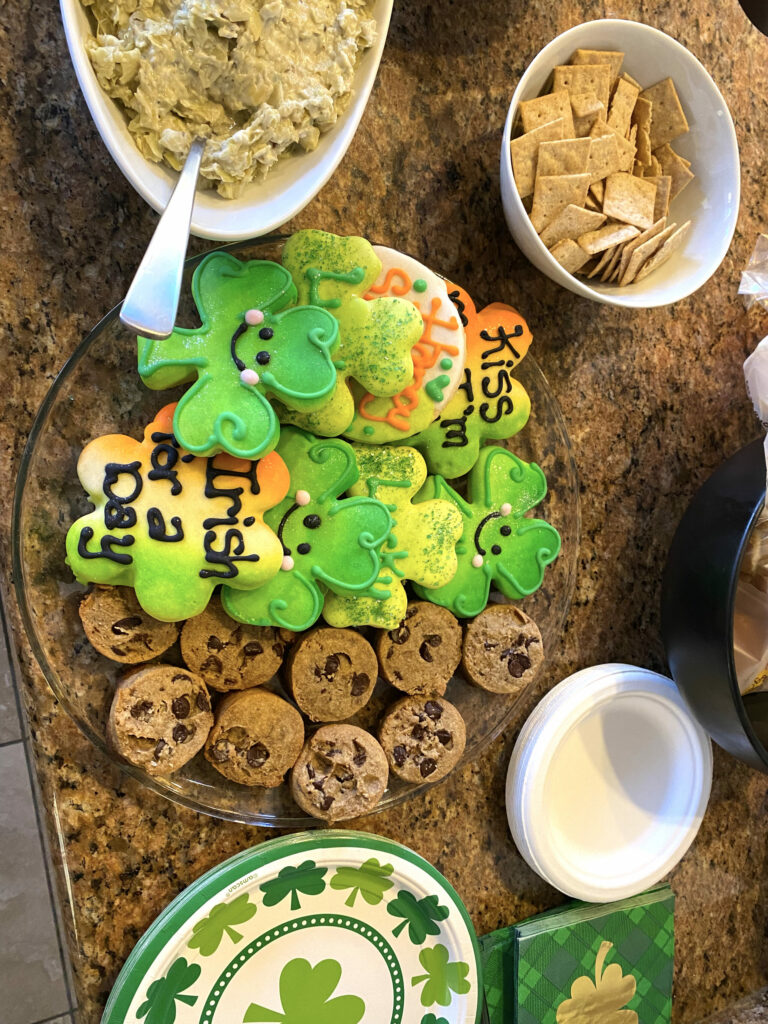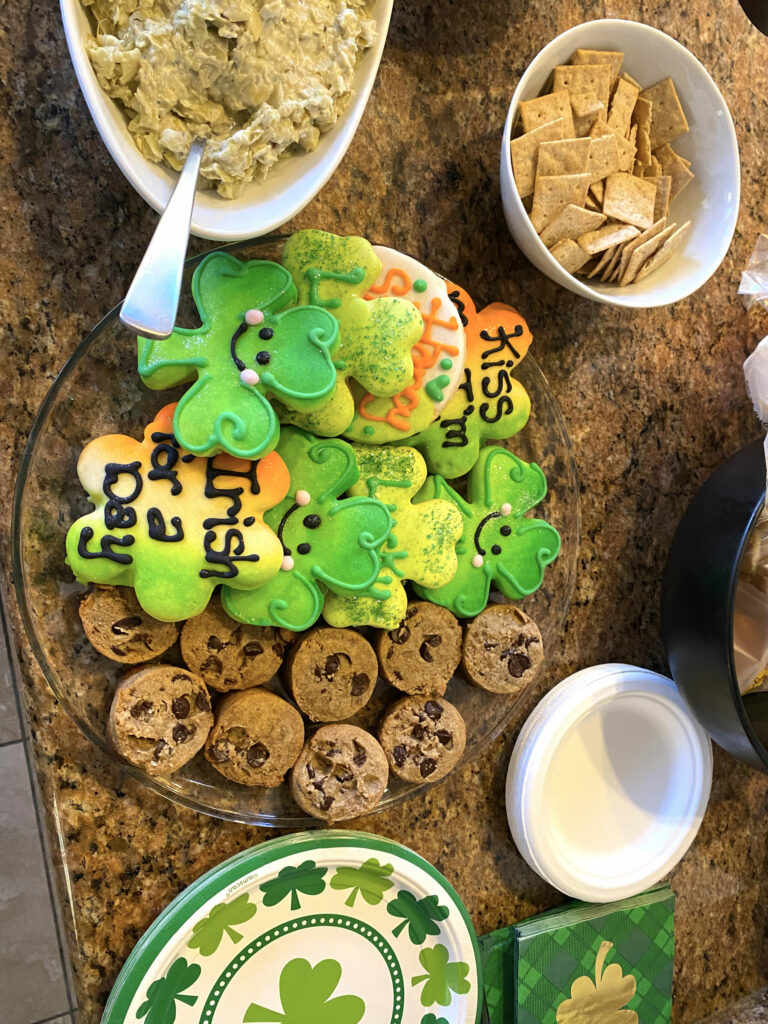 – A new egg chair! Id been wanting an egg chair for our upstairs balcony for a while and finally went for it. I didnt want to spend a lot considering this zone gets a ton of sun, and found one I loved at Walmart. We very rarely shop there – Ive turned lanugo partnerships for years considering I didnt want to promote a place that we didnt use commonly – but from what Ive heard, theyve really stepped up their game in the grocery department. Im veritably going to explore their grocery delivery, and LOVE the egg chair. Ill share a pic when we get the house put when together. Were in the process of having our unshortened house painted and its a big ordeal, but will finger wondrous when its finished just in time for summer pool parties.
Its time for the weekly Friday Faves party! This is where I share some of my favorite finds from the week and virtually the web. I unchangingly love hearing well-nigh your faves, too, so please shout out something youre loving in the comments section below!
Friday Faves
Fashion beauty:
New Reflect Effect AHA mask! This is only misogynist to Band of Beauty members right now (you can join here for $29 and get a self-ruling gift!). Simply log into your worth and add to your bag!
Not a member yet? Join today and you can add it to your bag! All of the membership details are outlined here.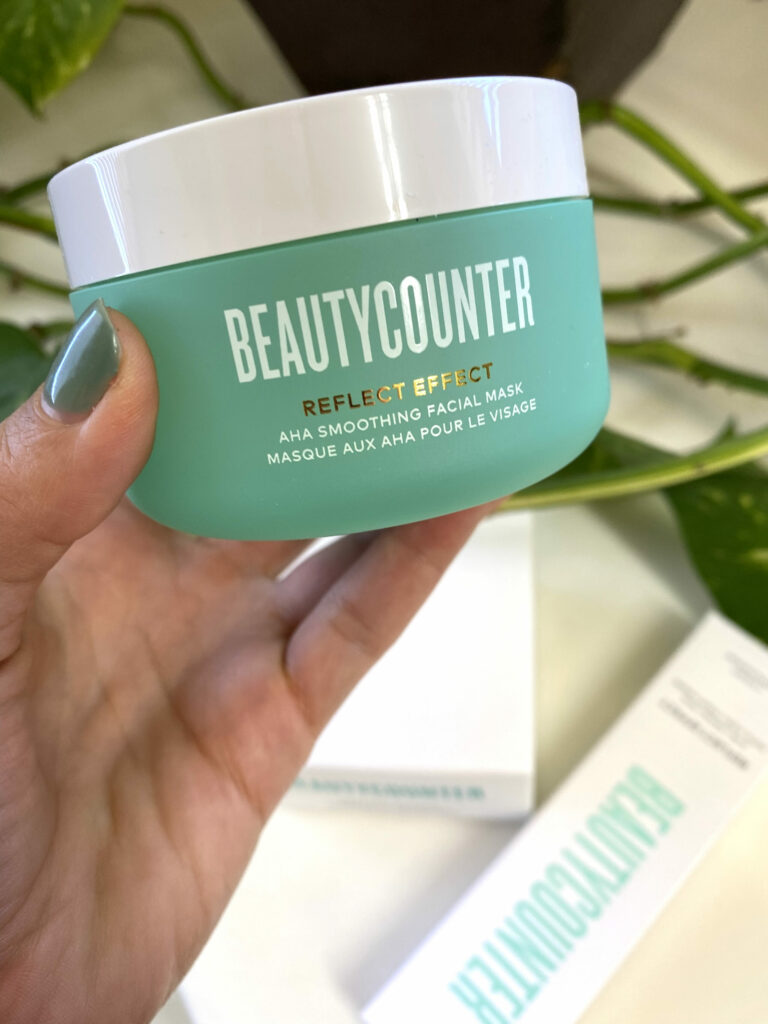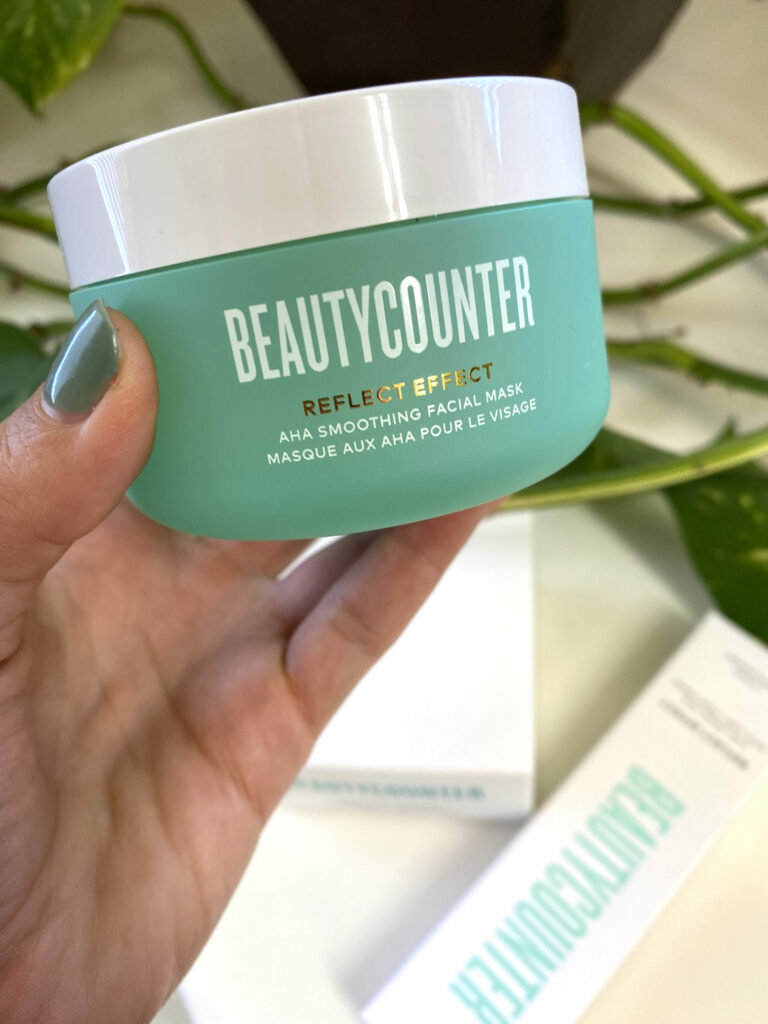 Here's a little bit increasingly well-nigh this powerhouse mask:
This supercharged exfoliating facial mask instantly transforms dull, tired skin into a complexion so smooth, it glows. Its uproarious gel formula features a hardworking tousle of chemical and physical exfoliants: AHA glycolic wounding and bamboo particles for widow exfoliation, plus hydration boosting saccharide isomerate to soothe skin.
PERFORMANCE:
Smooths skin in just 10 minutes
Improves skin tone and texture
Leaves skin soft and glowingR
esurfaces dull, tired skin
Formulated with a multi-acid tousle of 10% AHA 10% phytic acid
You smooth it onto your squatter (you can use this tool!), let it set for 10 minutes, and rinse away. It feels AMAZING and its now one of my very favorite products. Check it out here!
Parker dress. This came in my RTR Unlimited last week and I wore it to Sunday brunch with the fam. I looooove the style and fit of everything Parker that Ive worn and this is a perfect summery everyday dress.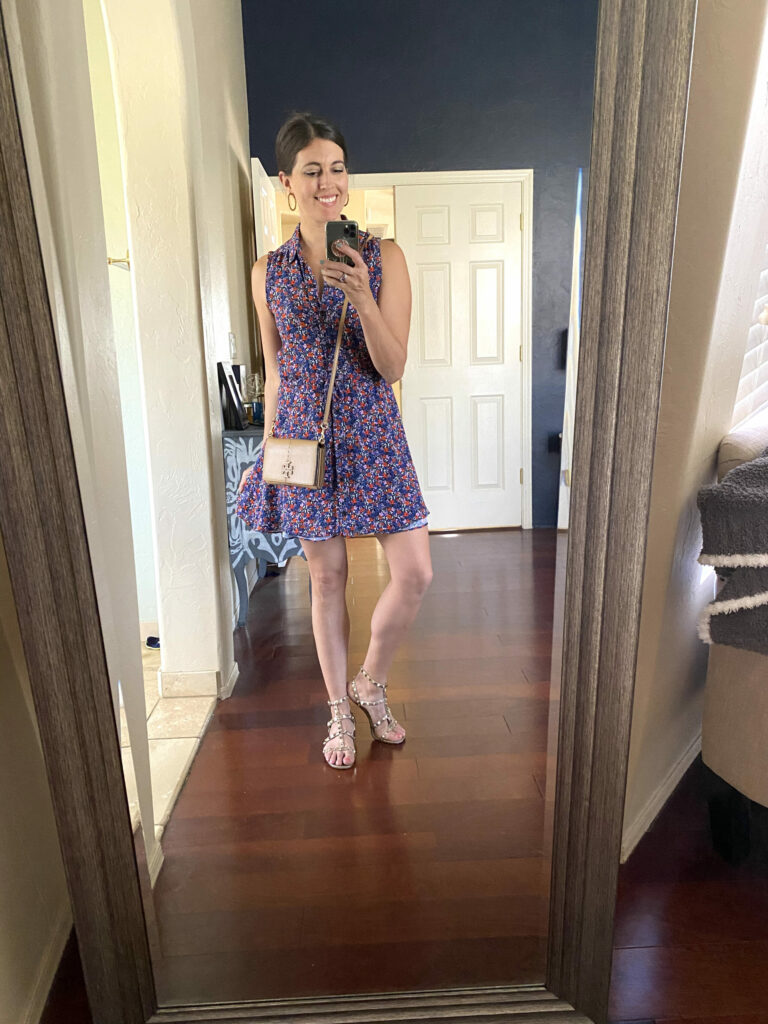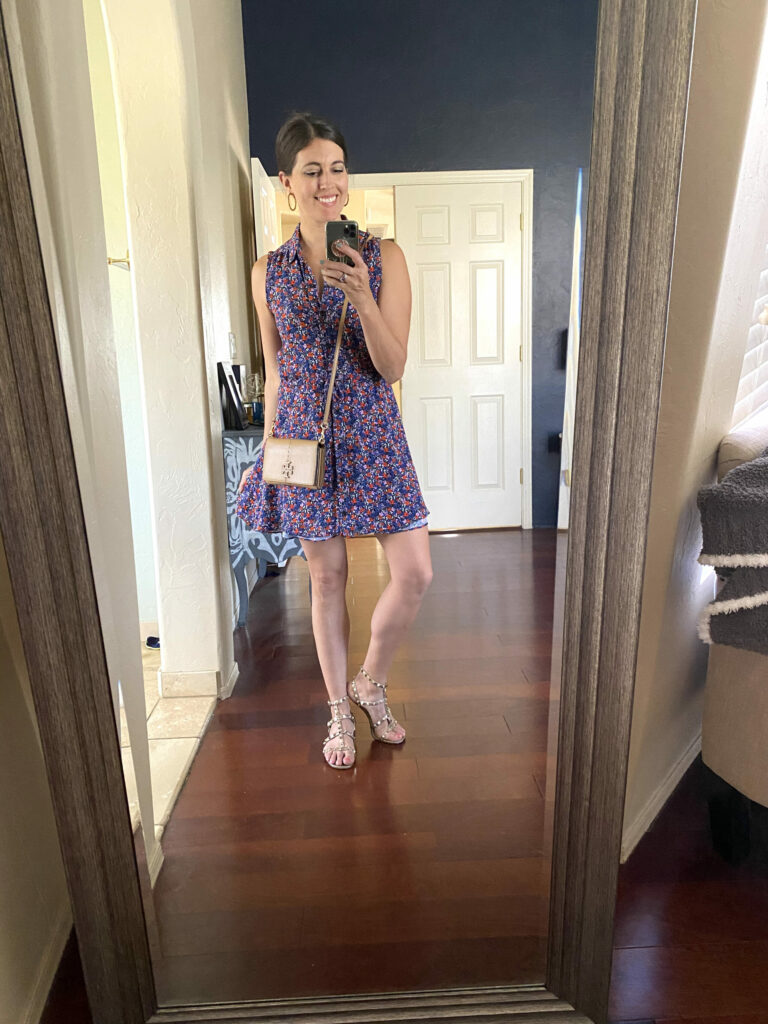 Heading to Athleta today to get the girls summer and spring clothes. They live and play in them all spring and summer, and the girls expressly love their shorts, tank tops, and rompers.
Fitness good eats:
Ice surf from the Hub! They unchangingly have an wondrous vegan savor and when we went, it was cookies and cream. SOOO good.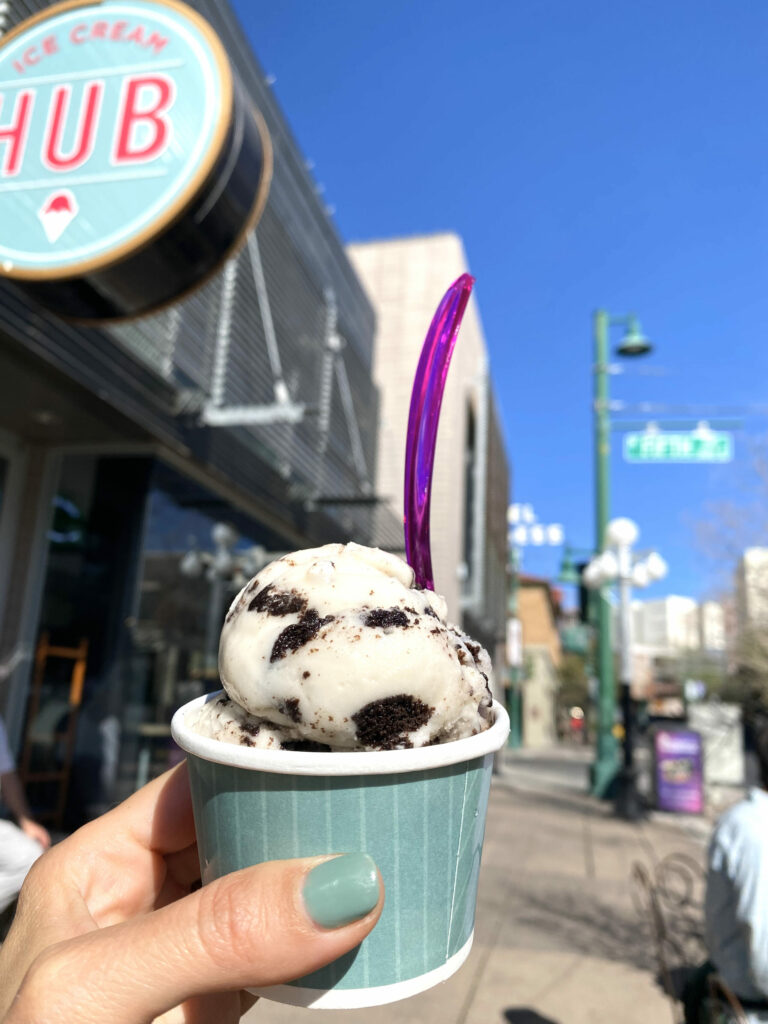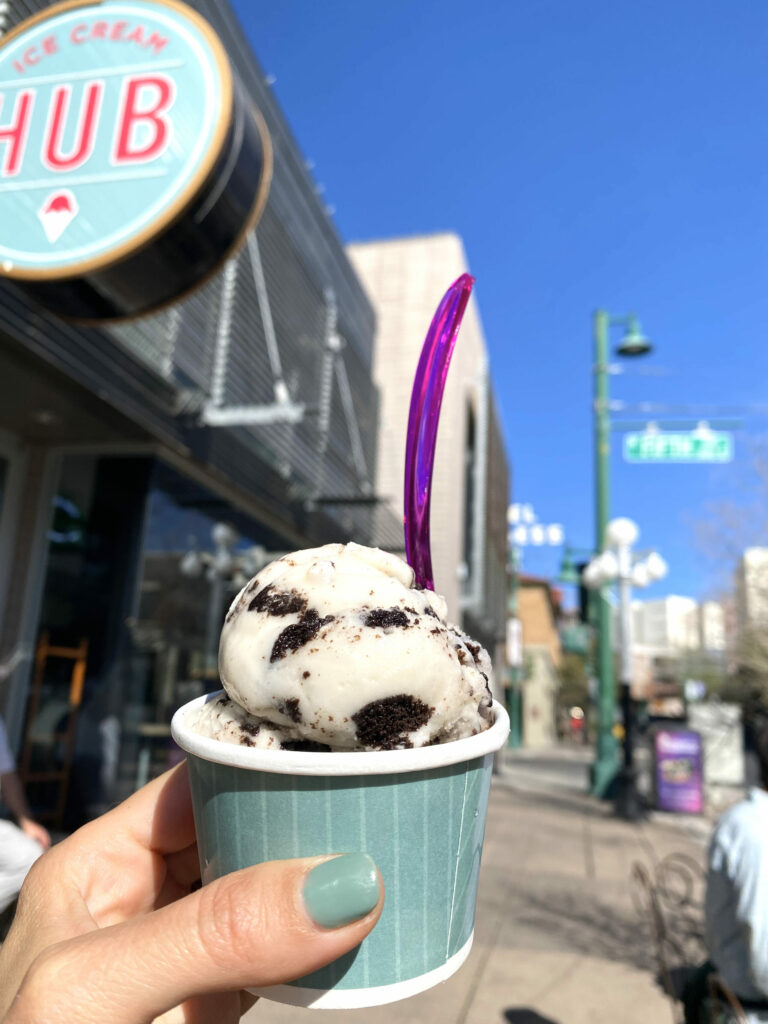 Hacienda del Sol brunch. Weve been to Hacienda for dinner and cocktails quite a few times, and it was our first time trying it for brunch. It might be our new Tucson fave. It was smaller than the brunch at Loews (which is one of our go-tos), but the quality of everything was incredible. Lets be real, though – we love any brunch buffet.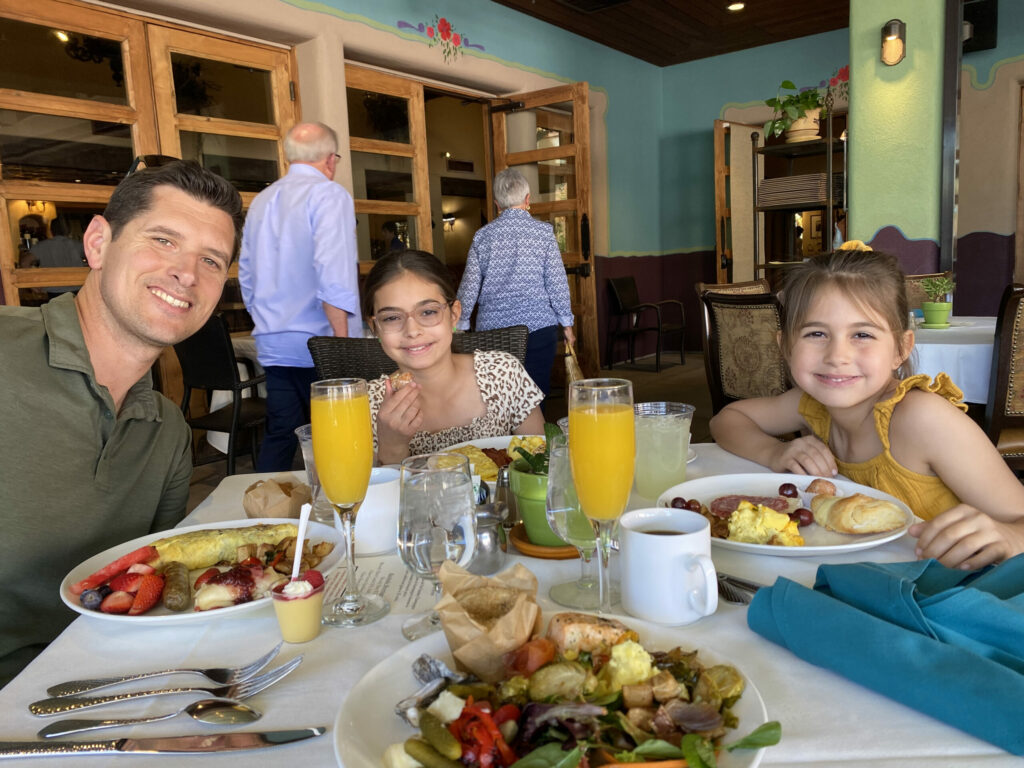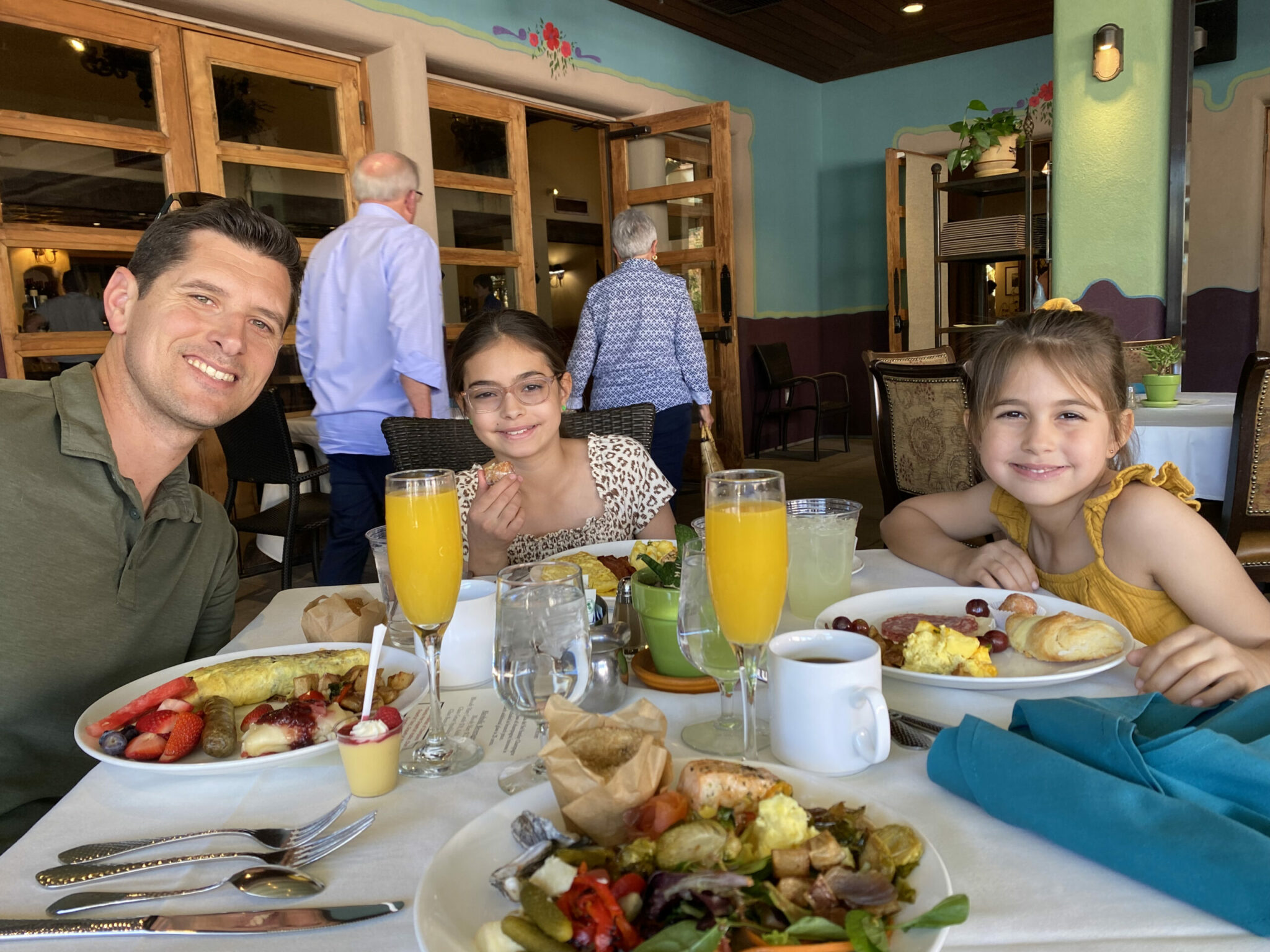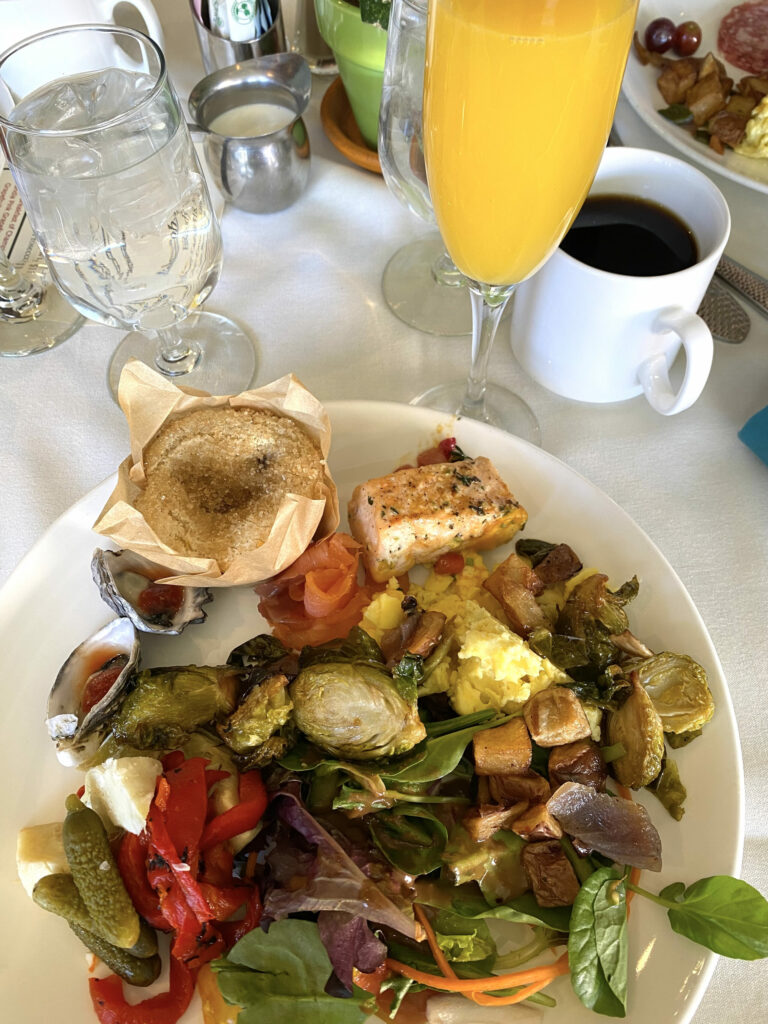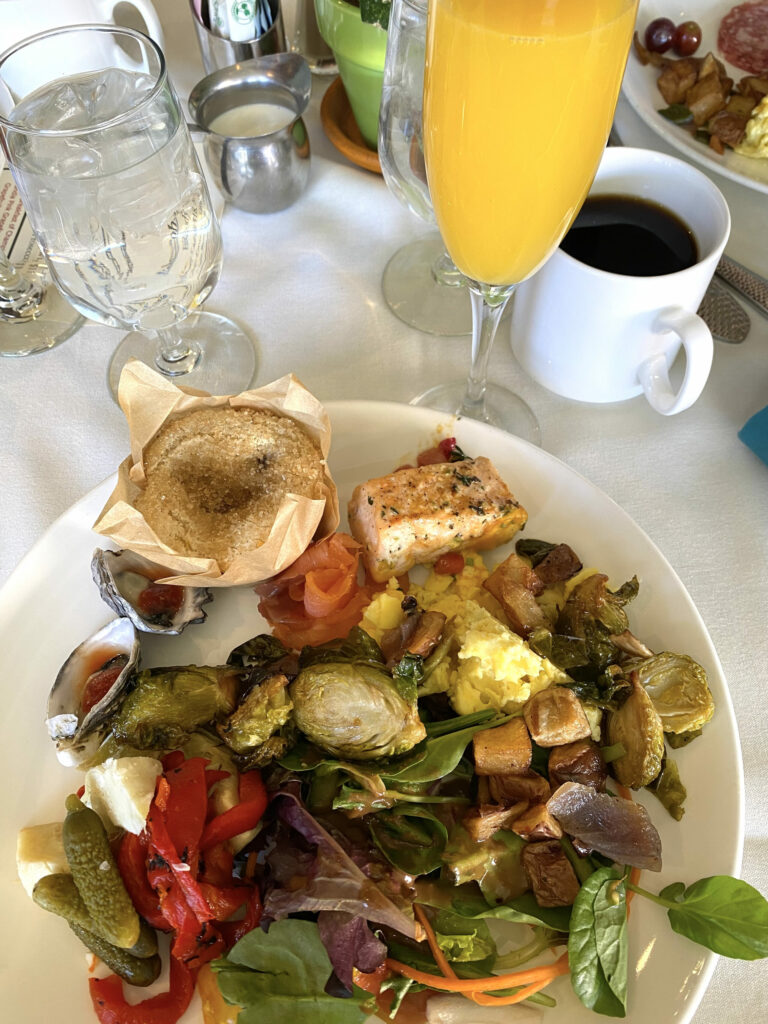 How many steps do you need? Does the speed of the steps matter?
Fit Team feedback on the March workouts! If youre interested in joining us, youll get instant wangle to the March workouts and the April plan will go out on the 28th. The difference between Fit Team workouts and the ones I post here on the blog is that theyre designed into a full plan for soul sonnet goals. The focus of the workouts changes each month, so you can see yourself getting stronger and improving over time! Each 90-day trundling includes strength, endurance, and power elements, and lots of bonus materials for my Fit Team friends. All of the details are here.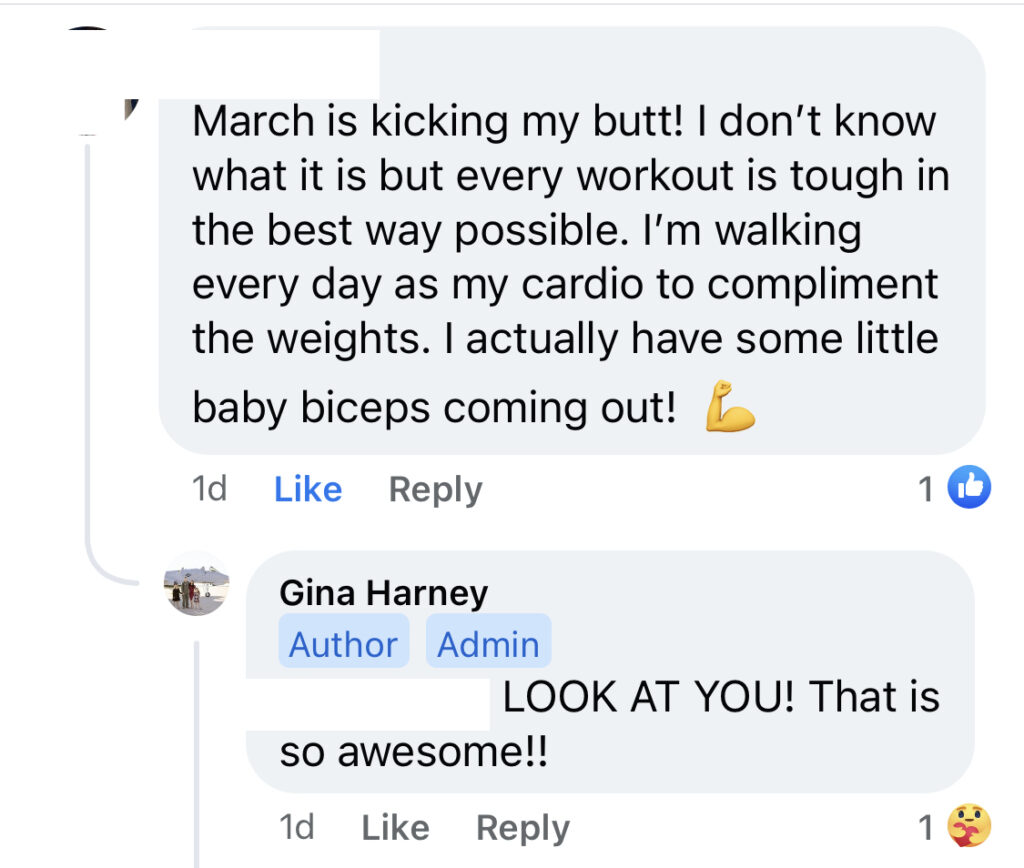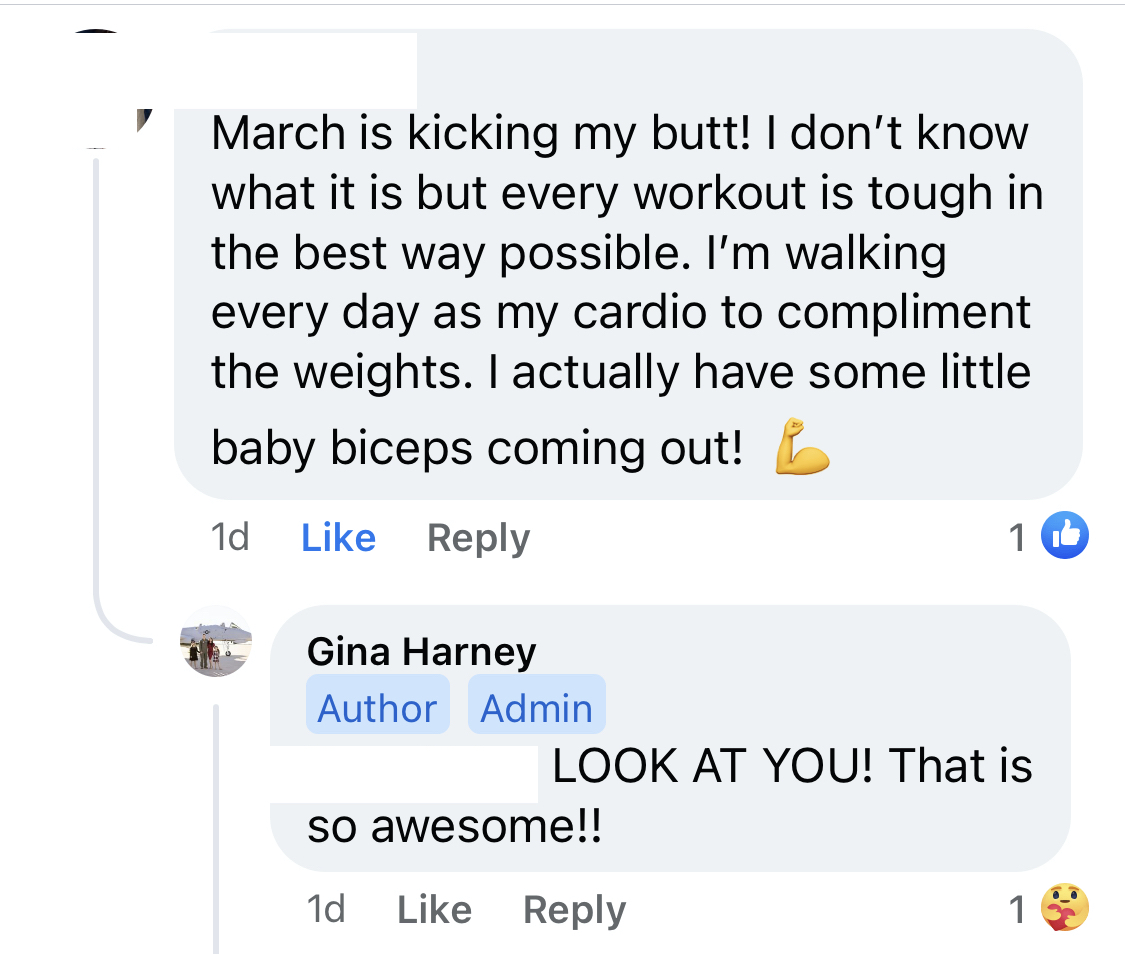 Read, watch, listen:
Fool-proof tools to uplift your mood.
Lots of lunch ideas in this post!
DIY garden bed tutorial, plus a PDF plan.
Happy Friday, friends!
xoxo
Gina
The post Friday Faves appeared first on The Fitnessista.