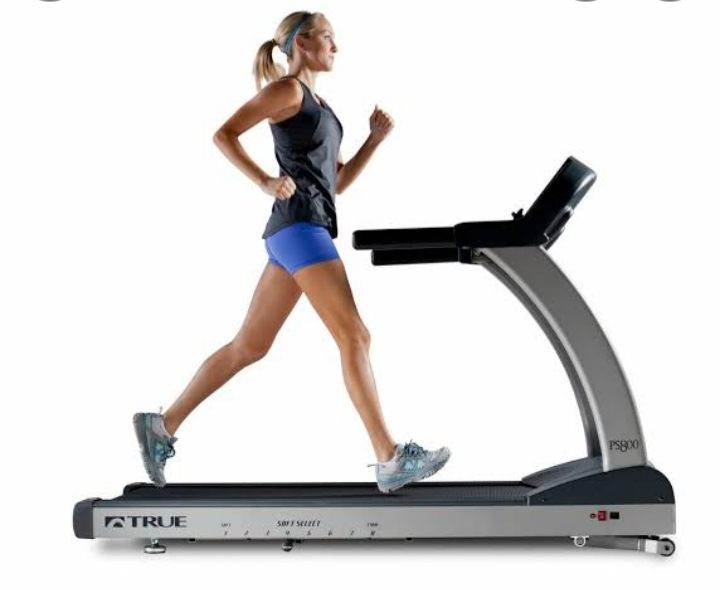 image source:- facebook.com
Fitness is a state of health and well-being and more specifically the ability to perform sports and daily activities. Physical fitness is generally achieved through proper nutrition, moderate physical exercise, and sufficient test along with a formal recovery plan.
IMPORTANCE OF PHYSICAL FITNESS;
Provides strong bones and muscles.
Reduces risk of several diseases.
Reduces stress and tension.
PHYSICAL FITNESS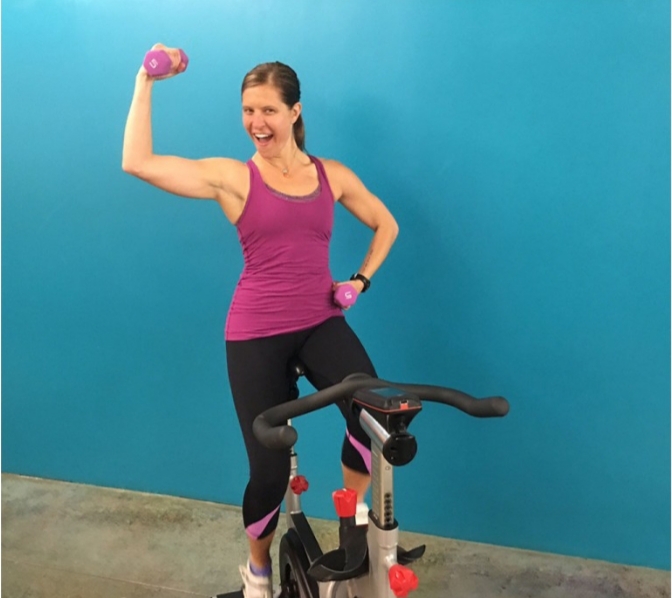 image source:- facebook.com
Physical fitness is measured on the basis of some devices and many scientific tests. Compared to the ideal level of fitness and then compared the ability of individual the fitness into bodies.
SOCIAL BENEFITS OF PHYSICAL FITNESS;-
Builds his/her personality.
Increases his/her social and moral values.
Interaction with society.
HEALTH BENEFITS OF PHYSICAL FITNESS;-
Role in promoting the lungs.
It helps the heart rate, increases the size.
The organs of the muscular system.
Importance in reducing the spread of the heart.
EXERCISE FREQUENCY
The number of a person should exercise for more than a week. Exercise is more important to develop skills of body and personality.
EXERCISE DEGREE OF STRENGTH
The target heart rate should be reached when performing the exercise. The maximum rate depends on the age, as subtracted from 220, the minimum number of heartbeats.
OPTIMAL EXERCISE
Exercise time should be more than usual. If you want to lose weight or meet specific fitness goals, you may need to do more exercise.
It improves your immunity system.
It helps to reduce stress.
It helps to maintain your body figure and personality skills.
It is goods for the heart.
CHANGE EXERCISE TYPE
Exercises should be changed from time to time. If a person is constantly walking, He can move on to jogging, then jogging or move to another exercise altogether, such as swimming, other activities.
Such trainers gave tips for health and fitness;
Lift some heavyweights to increase the strength of your body.
Running and jumping as much as possible.
Exercise daily for at least an hour.
Eat the right foods and portion each meal.
Stay motivated.
Be sure to get sleep for at least hours.
06 WAYS TO IMPROVE YOUR FITNESS.
Find your motivation.
Set your goals.
Measure your progress.
Adapt your workouts to your body.
Include variety in your foods.
Heavyweight to lift.
EFFECTS:
Controlling the blood pressure.
Cancer prevention.
Inflammation.
Immune system.
Weight control.
Physical fitness.
Mental health.
BENEFITS OF PHYSICAL ACTIVITY
Exercise is a bodily activity or maintains physical fitness and overall health and fitness. Physical activity is the number one most common health issue in the world. Reduce your risk of a heart attack and manage your weight better. Lower your risk of falls and have lower blood pressure. Mostly girls issues and problems are better recoveries from periods or bed rest. It helps have stronger bones muscles and joints and a lower risk of developing osteoporosis.
YOGA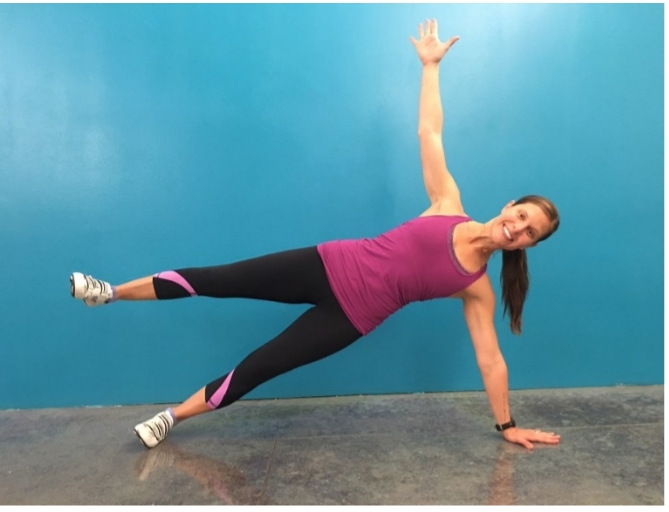 Image source:- facebook.com
The yoga in the western world often denotes a modern form of hatha yoga and posture-based physical fitness. Stress relief and relaxation technique.
YOGA POSSES
The 12 basic postures are
SIRSASANA - HEADSTAND
SARVANGASANA SHOULDERSTAND
HALASANA PLOUGH
MATYASANA FISH
PASCIMOTTANASANA SITTING FORWARD BEND
BHUJANGASANA COBRA
SALABHASANA LOCUST
DHANURASANA BOW
ARDHA MATSYENDRASANA HALF SPINAL TWIST
KAKASANA CROW
PADAHASTASANA STANDING FORWARD BEND
TRIKONASANA TRIANGLE
SIRASA- HEADSTAND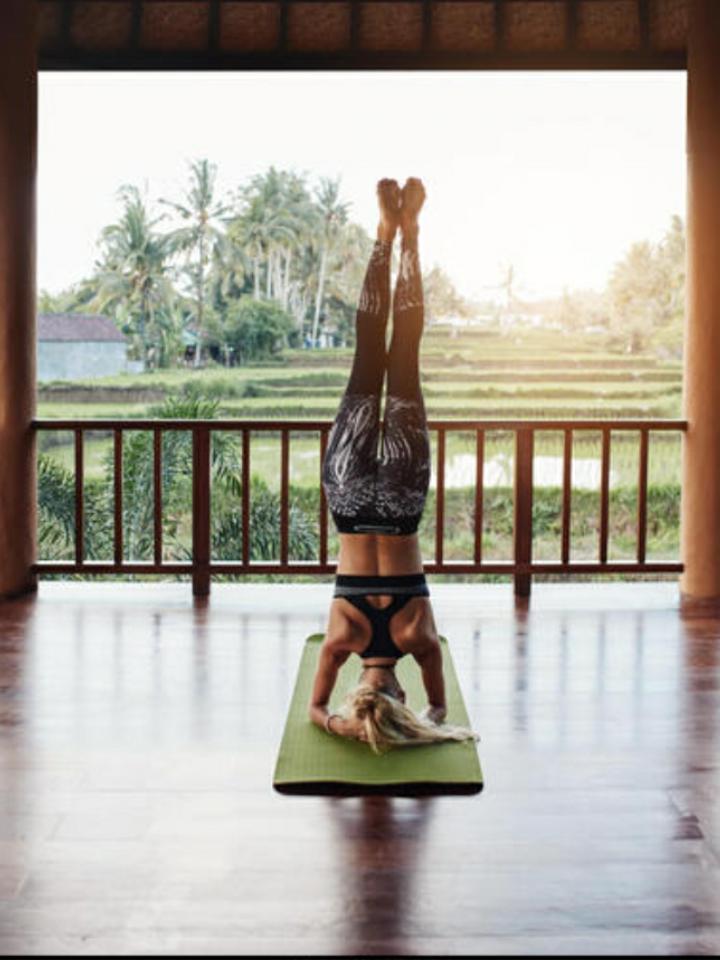 Image Source:- Facebook.com
Known as the king of asanas. Because of its many benefits. The headstand is the first in the sequence. In the words of Swami Sivananda, Headstand is a panacea a cure-all a sovereign specific for all diseases. It helps oxygen-rich blood from the heart. It is beneficial for memory and concentration.
SARVANGASANA SHOULDERSTAND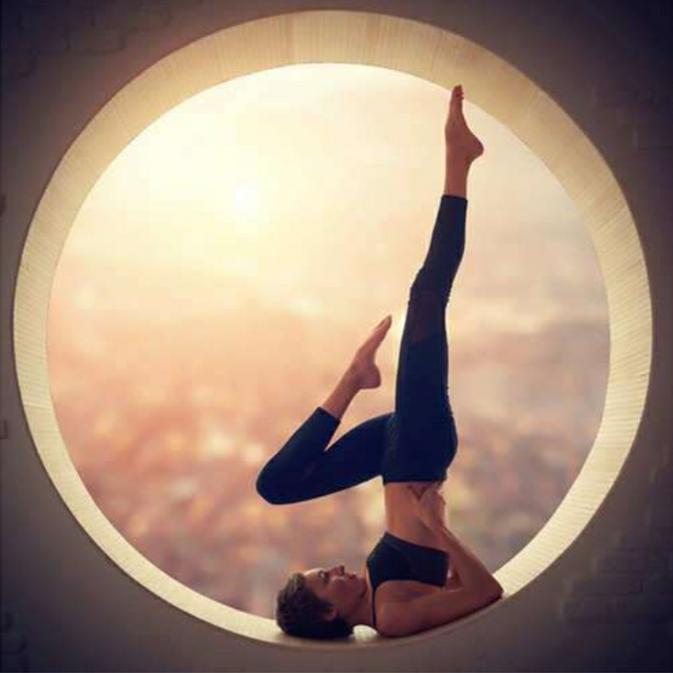 Image Source:- facebook.com
Known as queen of asanas the first inversion that yogis tackle because its stable then heads. The entire body and also mind. Neck and shoulders and can even strengthen your legs and back muscles as your entire body.
BENEFITS OF SHOULDER STAND POSE
Builds strength and flexibility. Lifting into and holding a shoulder stand requires a lot of core strength along with upper body strength. It also increases the range of motion and flexibility. Even strengthen your legs and back muscles as your entire body is engaged during the posture.
HALASANA- PLOUGH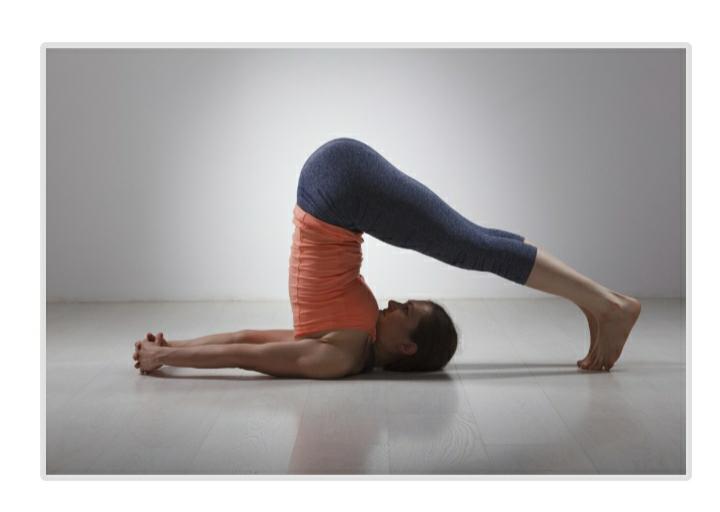 Image Source:- facebook.com
Relive the issue of backaches by giving a proper posture massage. This asana is also helpful in enhancing the flexibility of back muscles
HALASANA POSE BENEFITS;
Halasana stretches your spine and stretches strengthens and tones your back muscles. It helps prevent and relieve tightness in your neck shoulders and back. The pose also strengthens your shoulders arms and legs. Halasana enhances flexibility which improves muscle and joint.
MATYASANA- FISH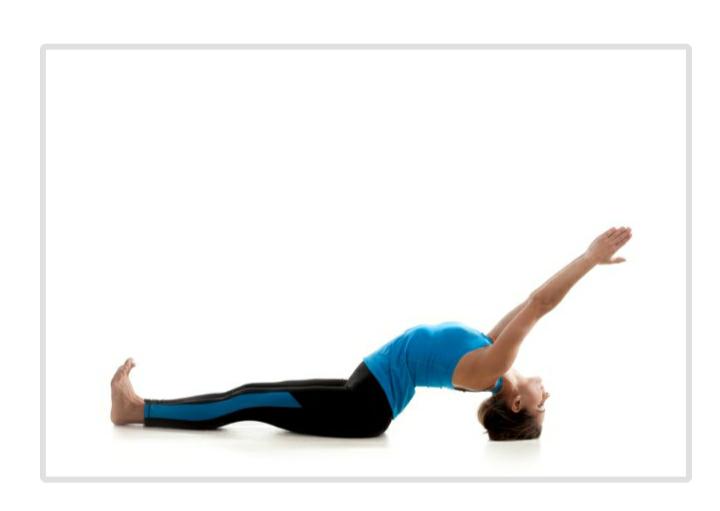 Image Source:- facebook.com
Means by reclining back bending asana. Matyasana is also called a fish pose. The strengthen the upper back of muscles and the track your neck. Which improves spinal cord flexibility and posture.
BENEFITS OF MATYASANA- FISH
Stretches and stimulates the organ of your belly and throat. Strengthens your upper back and the back of your neck. Relieves stress and irritation improves posture.
SITTING FORWARD BEND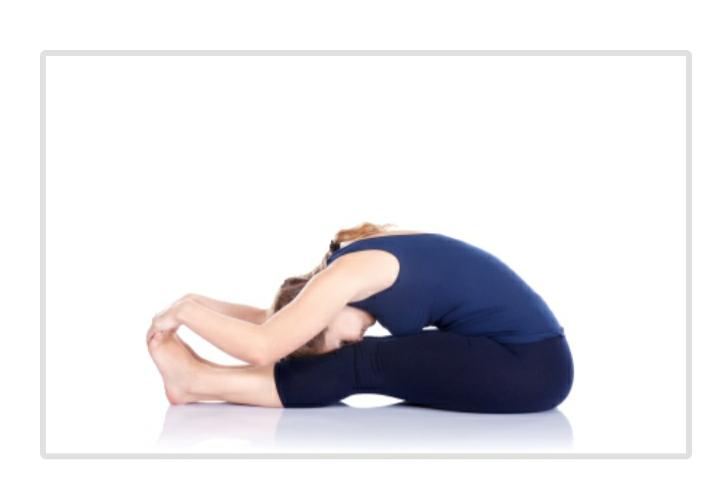 Image source:- facebook.com
Classic pose from hatha yoga. It gives the whole back of your body a good stretch, from your thighs to your spine.
BENEFITS OF PASCHIMOTTANASA
Calming your mind and relieving stress, the pose stretches your spine, shoulders, and hamstrings. It also stimulates the liver kidneys ovaries and uterus. It helps improve digestion.
BHUJANGASANA- COBRA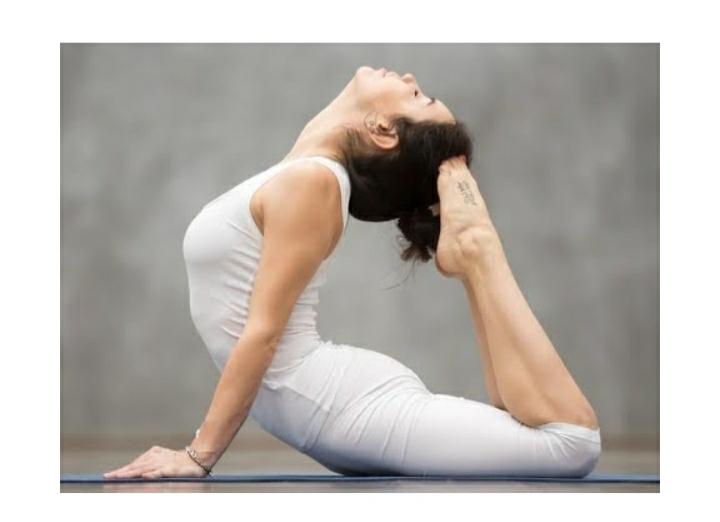 Image Source:- facebook.com
Gentle backbend from face-down position that warms and strengthens the spine while opening the chest.
BENEFITS OF BHUJANGASANA- COBRA
It stretches the spine and can help strengthen the muscles that support your head and neck. Lots of poential perks of your mind and body. May improve your depression level.
SALABHASANA LOCUST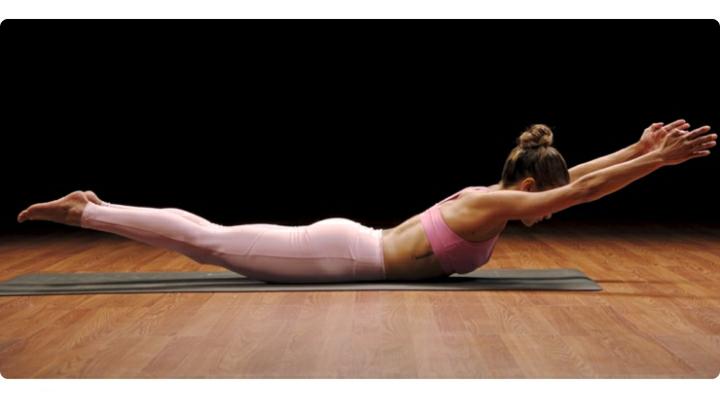 image source:- facebook.com
Advanced and deep backbend pose designed to master the aspect of calmness.
Your belly with your feet together and your hands reaching back, palms down.
Extend your big toes straight back and press down with all ten to activate.
Rotate your inner thighs to the ceiling to broaden your lower back.
Keep your hands lightly on the mat, raise your head and chest and your legs.
Roll your shoulders back and up from the floor, keep the back of your neck long.
Come out of the pose, slowly release.
BENEFITS OF SALABHASANA LOCUST
Improves posture and the effects of prolonged sitting and computer work. It may help relieve lower back pain. Strengthens your back muscles, especially the muscles supporting your spine.
DHANURASANA- BOW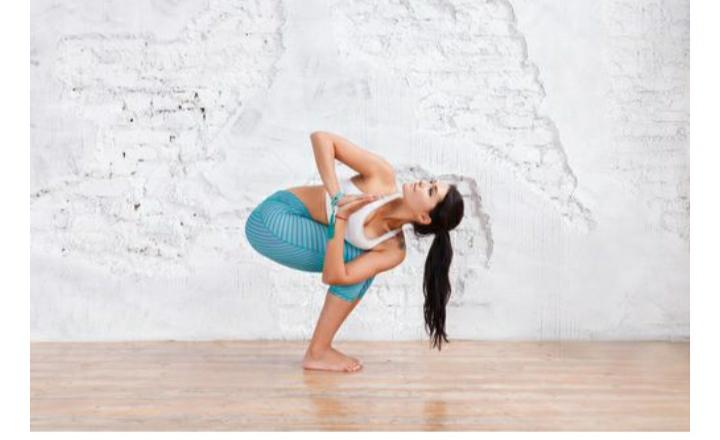 Image Source:- facebook.com
Back bending asana in hatha yoga and modern yoga in exercise. Who suffer excessive problems of the spinal cord and disc. If you suffer from stomach-related issues and problems then you should try this pose. By lifting up and down the chest is opened and the back is deeply stretched this pose is a great way to deeply stretch the back after a long day.
BENEFITS OF DHANURASANA- BOW
Opens your shoulders from the front of the body relieving tightness and reducing slouching which can improve your posture. Strengthens spine and hamstrings. Preventing or reducing lower back pain and injury.
ARDHA MATSYENDRASANA - HALF SPINAL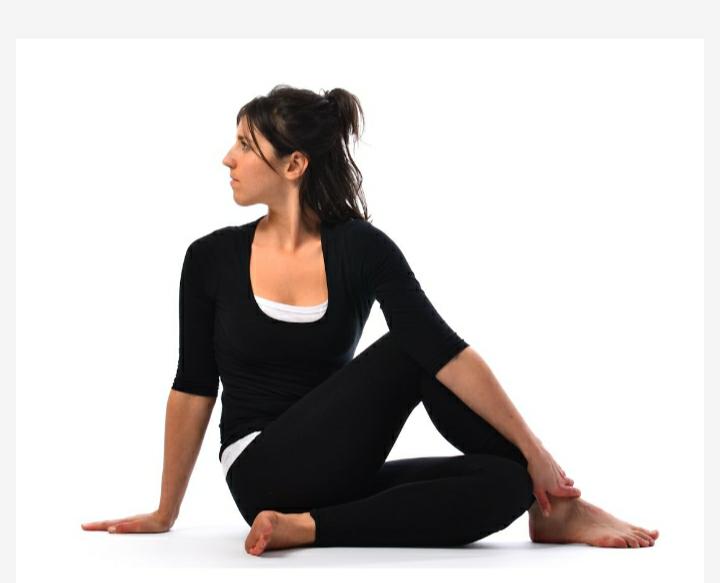 Image Source:- facebook.com
Half lord of the fishes. Is a deep restorative twist that is both strengthening and conservation It helps with digestion and improves the spinal It stretches hip and shoulder, Neck. Half spinal twist pose is one of the best and most important asanas in hatha yoga. Huge benefits in this pose which cover all the body systems. Full spinal twist yoga position was the meditation pose of the sage so this poses a little difficult to practice simply from half spinal twist.
POSITION DESCRIBE;-
Bend the left leg and place the left foot on the ground over the right knee.
Bend the right leg and fold it.
Bring the right hand over the left leg and the big toe of the left foot.
BENEFITS OF HALF SPINAL TWIST
Increases the elasticity of the spine tones the spinal nerves and improves the functioning of the spinal cord. Stretches the muscles on one side of the body compressing the muscles on the other sides. Relieves back pain and stiffness from between the vertebrae. Useful for slipped disc.
KAKASANA ASANS- CROW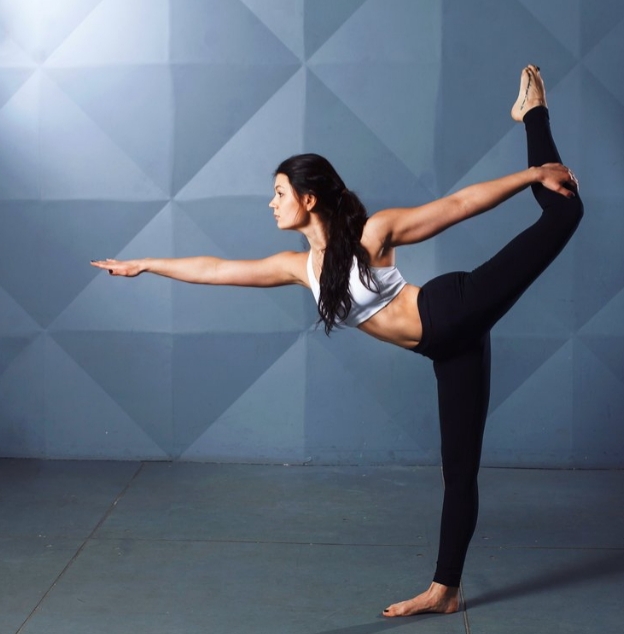 Image Source:- facebook.com
Modern yoga for exercise in all variations these are arm balancing poses in which hands arms and feet lift up. This pose is known as [the crane being the taller bird with the longer legs] With the right technique a bit of strength and flexibility its fun to try. It takes a measure of strength in the arms and shoulders.
BENEFITS OF KAKASANA ASANS CROW
Strengthens the arms writs and upper back this is the perfect pose to practice as we build to other arm balances like handstand and firefly poses. Improves balance and deepens concentrations and focus.
UTTASANA STANDING FORWARD BEND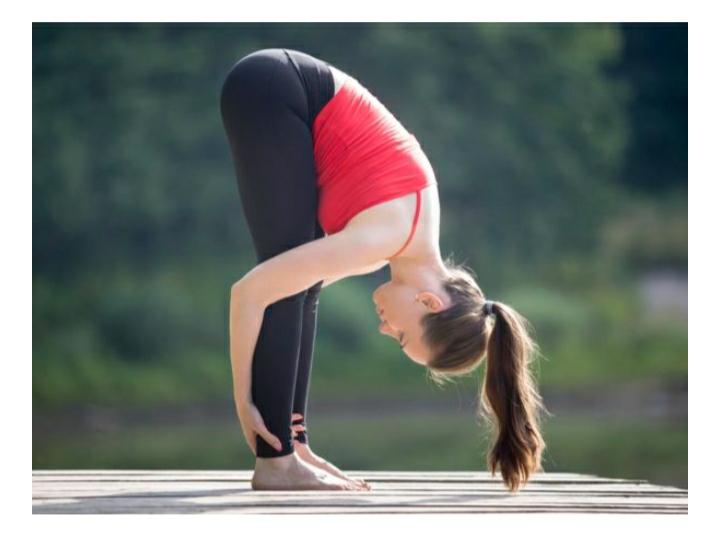 Image Source:- facebook.com
UTTASANA asanas are also known as intense forward bends. It strengthens in the knee or thigh it becomes stretches the hip and calf. This pose of forwarding bend. It uses progressive abdominal protects the spine.
UTTASANA BENEFITS
Stretches the hips and hamstrings the calves. Strengthens the thighs and knees. Keep your spine strong and flexible, reduce stress and calf muscles. While improving the functioning of the inner organs including the liver and kidneys.
TRIKONASANA -TRIANGLE POSE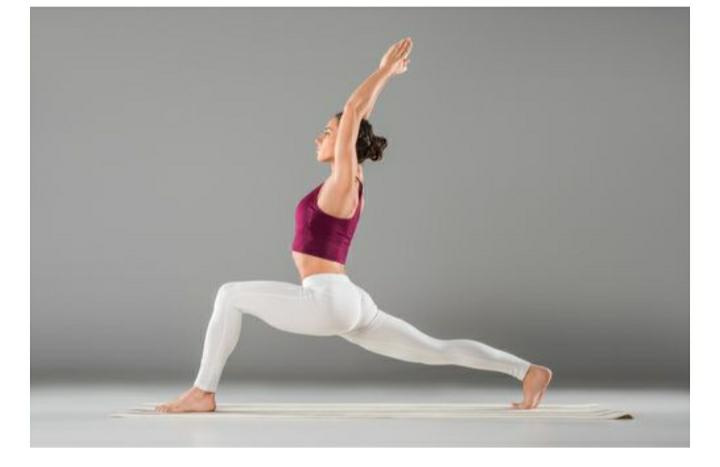 Image source:- facebook.com
Triangle pose is a standing asana in modern yoga as exercise. Variations include this pose. It strengthens the knee and thigh ankle. It stretches hip and knee, shoulder, thigh, etc. Also known as EXTENDED TRIANGLE POSE.
BENEFITS OF TRIKONASANA- TRIANGLE POSE
Increases stability triangle pose activates your core muscles, which aids in balance and stability. Stretches and lengthens the spine opens the hips and shoulders your organs. Reduces stress.
FITNESS DIET
Diet just means eating healthy, lower-calorie meals. Exercise means being more physically active. Focus on a diet when they are trying to lose weight, being active also is essential for weight loss and weight gain.
START A FITNESS DIET
Follow a healthy eating plan.
Set realistic goals.
Track your meals.
Add exercise.
TWO TYPES OF DIETS
WEIGHT LOSS DIETS
WEIGHT GAIN DIETS
WEIGHT LOSS DIETS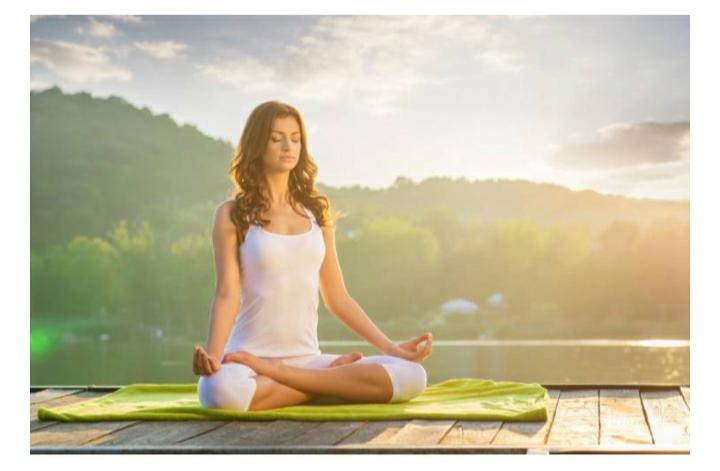 image source:- facebook.com
Weight loss is the context of medicine, health, or physical fitness. Reduction of the total body mass by a mean loss of fluid, body fat.
TIPS OF WEIGHT LOSS
Set a weight loss target. When starting new habits its best to set targets so you have something to aim for eating within a 12-hour. Take time to eat mindfully and chew properly. Eat your greens and look after your move more.
WEIGHT GAIN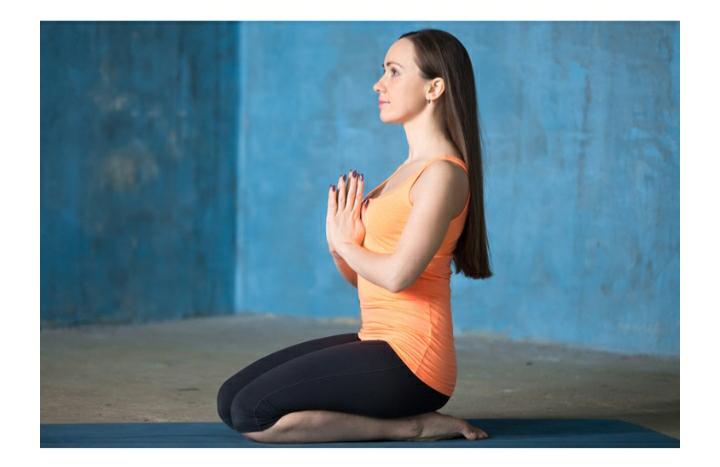 Image Source:- facebook.com
Weight gain is an increase in body weight. Fat deposits excess fluids such as water or other factors. Weight gain can be a symptom of a medical condition. Weight gain occurs when more energy is gained.
TIPS OF WEIGHT GAIN
Eat more calories than you burn. Eat 500 calories extra than what your body requires. Increase the portion size of your meals. Increase the number of meals per day. Add mid-meal snacks and munching to your routine. Add full fat milk and milk products to your diet. Now track your calories.
BY ANUSHIKHA