A shirt is a cloth garment from the upper body to the waist. There are various shirts available in the market. Shirts can be very fashionable as well as casual. There are different types of shirts accordingly. A shirt can also be worn with a tie under the shirt collar. No matter if you are a businessman or a working professional, or entrepreneur, student, there are different types of shirts that you should have in your wardrobe.
From Oxford button-downs to casual chambray, some styles are made for specific seasons. The shirt is arguably the most important component of any man's wardrobe. The clothes you wear tell about your worldview and thoughts that you have. It is important to know which fashion styles are essential and trending.
From the dress shirt to button-up to the casual T-shirt, these shirt styles come in a variety of designs, cuts, lengths, and collars for all occasions. With so many different kinds, it can be a challenge choosing the right shirt style to wear for every occasion. So, let's take a look at the best shirts for men:
Oxford Button-Down Shirts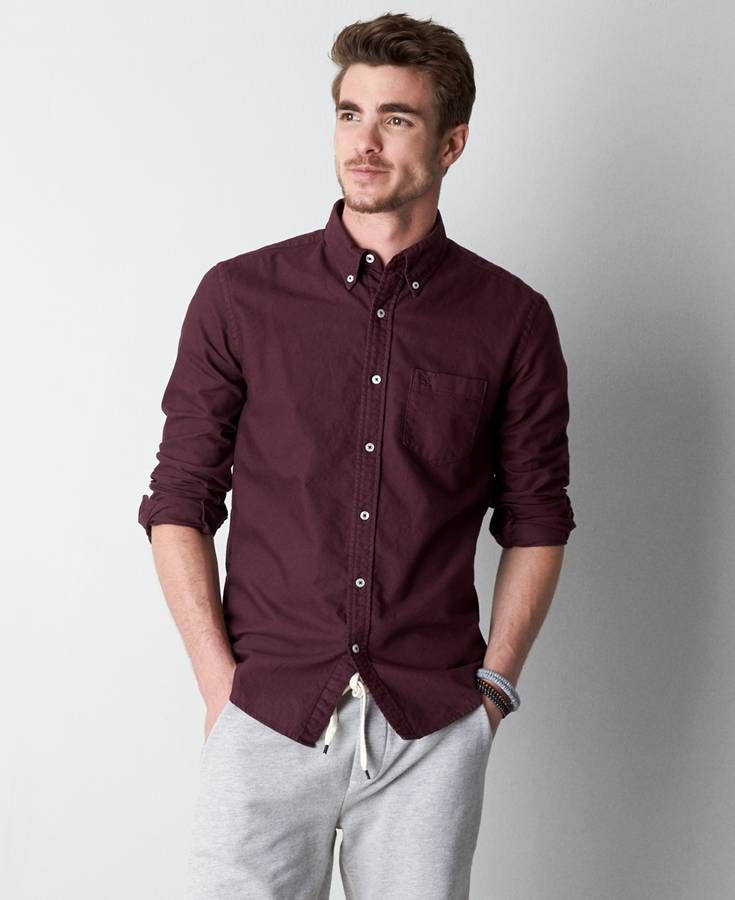 Image Source: pinterest.com
The Oxford Button-Down Shirt was created by John Brooks in 1896. It became an instant classic and gained popularity. It is characterized by a thicker fabric and a button-down collar. It is a casual take on the traditional dress style. It is perfect for many events, be it a wedding or the office. Go for lighter colors for a professional setting and darker shades for a casual party.
It is very versatile. It can be used in both social and professional gatherings for a flawless fresh vibe. Traditionally, it comes in lighter colors like blues and white, but if you want to wear it to a casual event, a darker hue is what you should opt for. These are available in many different weight or thickness options for varying climates. You can wear them all year and maintain that cool confidence.
Dress Shirts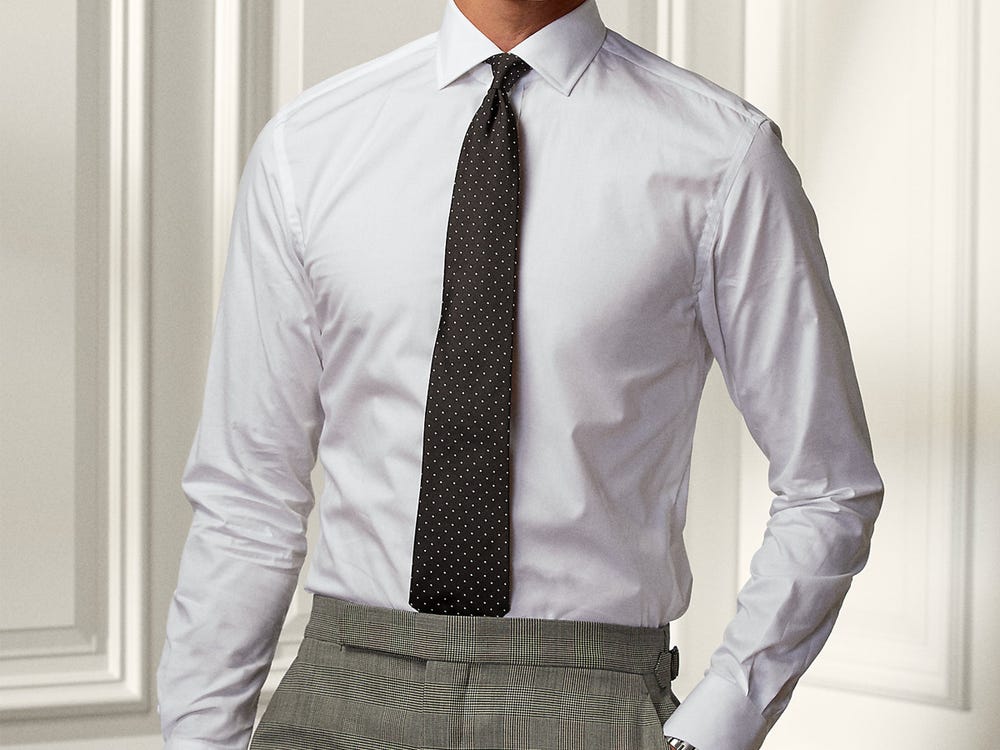 Image source: insider.com
It looks elegant and simplistic. The dress shirt is exactly what you need when you want to impress. It is typically thicker than a regular shirt. The dress shirt looks best with a tuxedo or three-piece suit. It also looks good with a bow tie and cufflinks. It is often seen at black or white tie events.
The modern man needs at least one dress shirt in his wardrobe, whether it's for an upscale event or a party night. The dress shirt is usually part of an ensemble that will decide how fancy the outfit is, from a suit to a full tuxedo look. They date back more than 100 years and they always add class and elegance to your look. If you are going for a trendy style, it is important to get the right pair of shoes to complete the look.
Cuban Collar Shirts
Image source: theunstitchd.com
With short sleeves and an open collar, these shirts are a summer essential that makes you feel and look cool. This shirt doesn't have to make you appear like you are on holiday with the kids. With an array of colors and designs to choose from, you can keep it casual, no matter what your mood is.
It is best for events like a festival or a casual party. It is also good for a vacation. Cuban collar shirts come in many unique patterns. With these shirts, you can easily embrace vintage vibes also. It looks modern and chic with rolled-up sleeves and well-tailored trousers.
Overshirt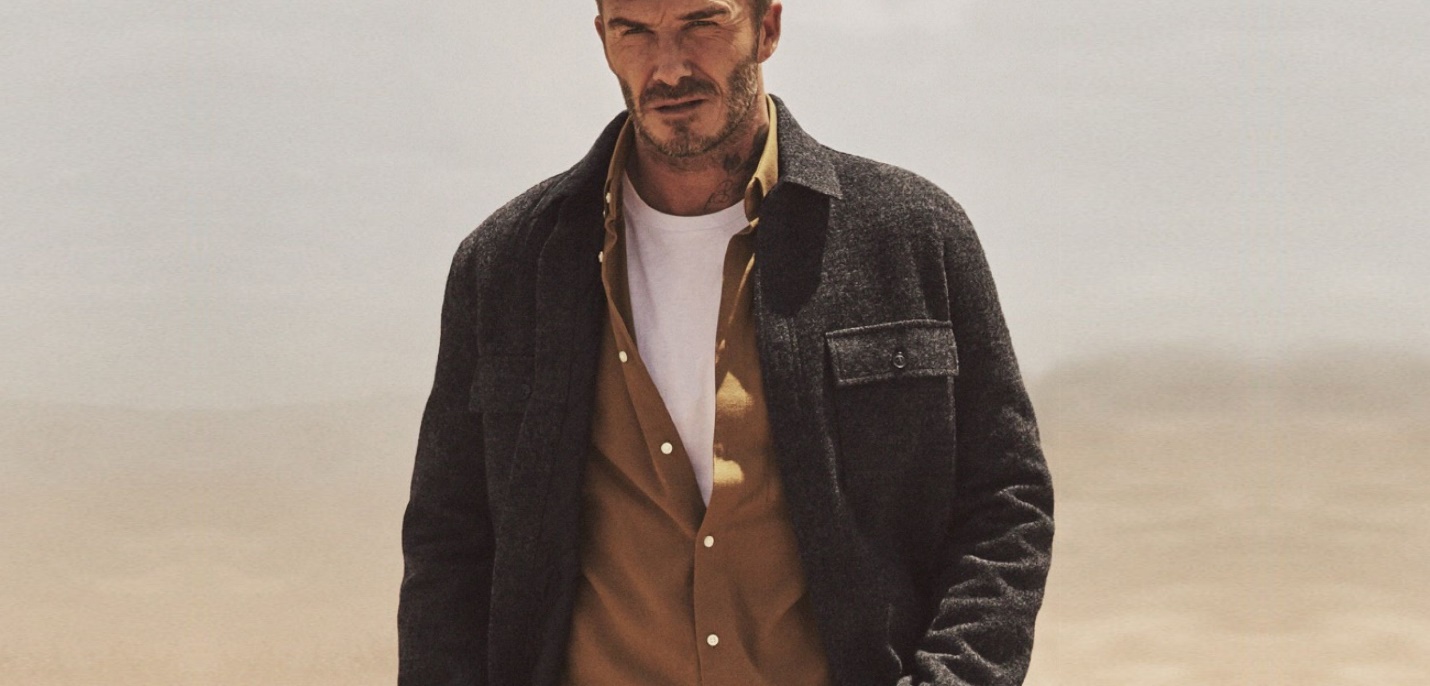 Image source: thegentlemansjournal.com
For the in-between seasons where it's not too cold for a coat alone but not too warm for a shirt, the overcoat comes into play. It is versatile and typically worn over the top of another shirt, be it a T-shirt or a button-down. The beauty of the overshirt is its simplicity. Blue and grey are great for night, whereas neutral shades are best suited for daytime activities.
Knowing how to effectively layer your look is an important skill in the modern man's fashion arena and the overshirt is the perfect way to start. It's most often worn in transitional months when the temperature fluctuates a lot during the day. Light colors and comfy tees make the overshirt more casual. Darker colors and button-downs can be good for more professional events.
Flannel Shirts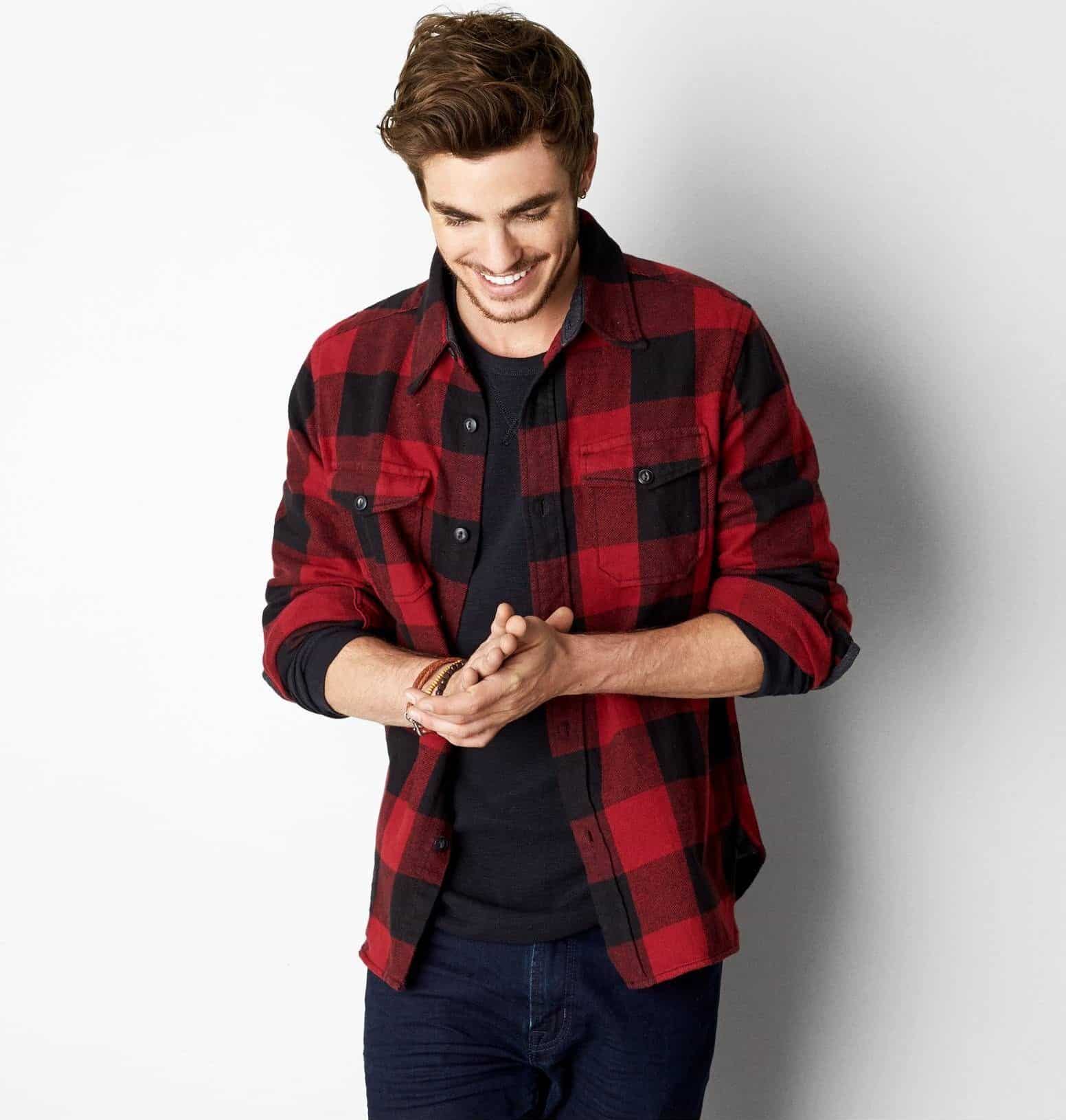 Image source: pinterest.com
Stay warm and stylish with a flannel shirt. Often seen on those who live in cold climates, the flannel shirt is made of thick fabric and traditionally comes in a checked pattern. For those days when you need to keep warm, flannel is the best choice. Pair it with a T-shirt and jeans, and you will be the coolest among all. Flannel shirts will never go out of style. One should stock this in their wardrobe. They keep you warm. They are on-trend. Flannel shirts add an air of masculinity to any outfit. Flannel shirts are warm and last a long time. They look good with a plain tee and nice jeans or tie for a vintage look.
Office Shirts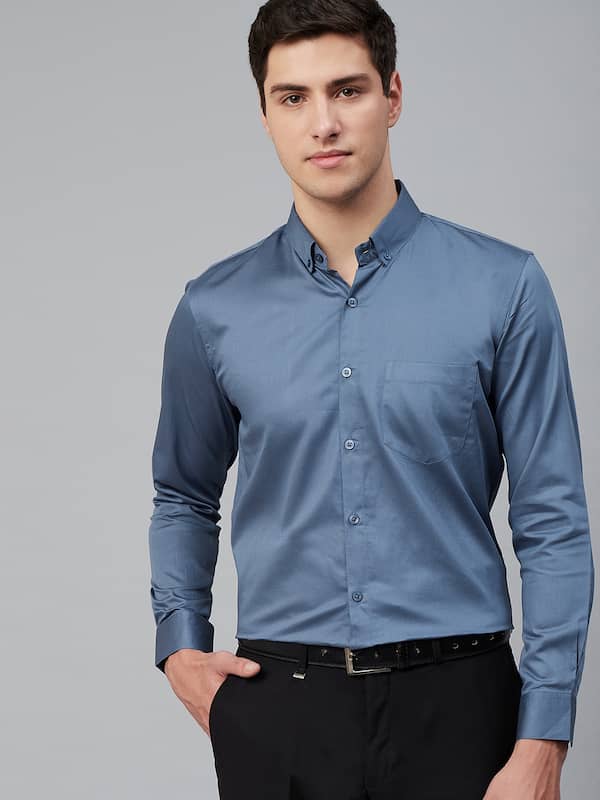 Image source: myntra.com
Roll up your sleeves and get to work looking effortlessly smart. It is ideal for those who work in the office. Colors such as whites and pale blue are excellent options at the workplace. Go for textures such as herringbones and oxfords for a more casual appearance without using a tie.
The office shirt has many roles to play and is sure to give you that respectable, clean-cut look. You can pair your office shirt with a tie or leave it open at the collar, this will also give you a more casual look. Most office shirts are lighter in color. One should look for the right hue for the hair and skin tone.
Chambray Shirts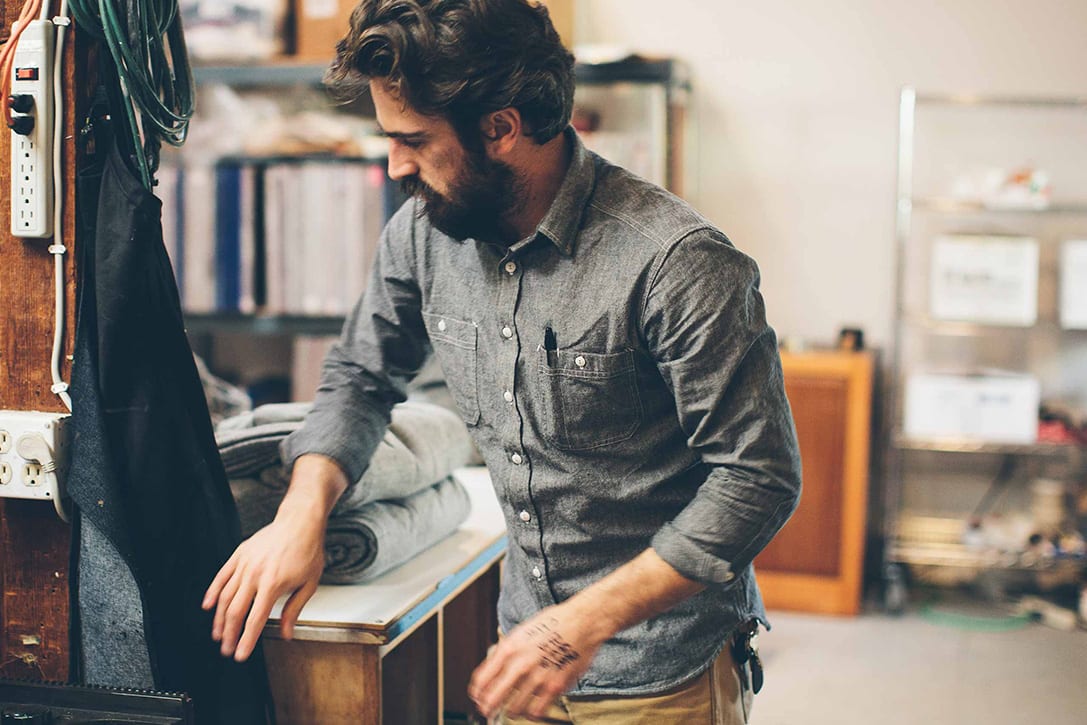 Image source: theessentialman.com
Chambray shirts are one of the most versatile items to have in the men's wardrobe. Unlike denim, it is woven in a light fabric and plain-weave construction, creating a casual and comfortable piece of clothing. These shirts are perfect for any casual event. Keep it trendy by pairing it with jeans or chinos. If you need to smarten the look-up, you can go for a chambray shirt with a shirt. There are many possibilities.
Classic Short Sleeve Shirt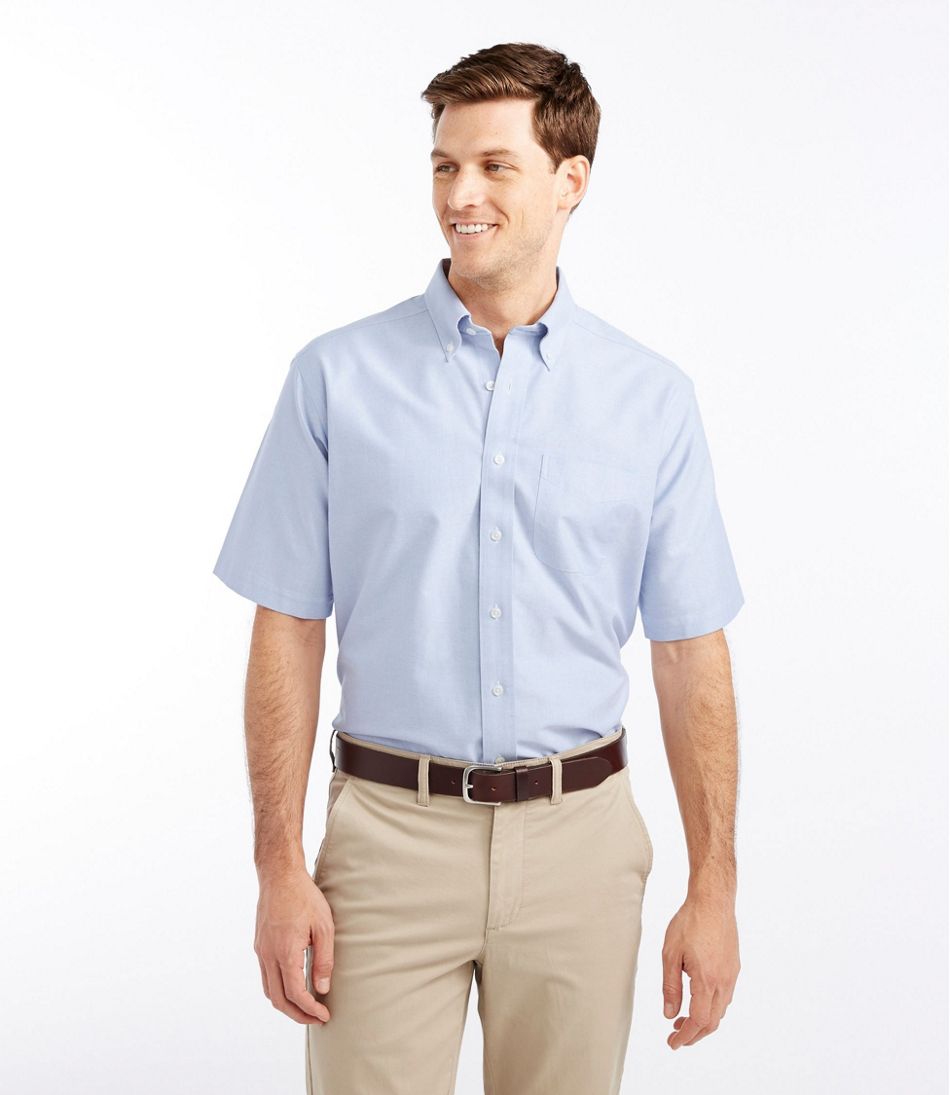 Image source: llbean.com
Roll up your sleeves with style in a classic short sleeve shirt. It is similar to the traditional button-down shirt. This shirt has an open and pointed collar. It is a stylish option for a casual day at the café. It is available in a variety and range of colors and patterns. You can choose to style it any way you like. These shirts look great without a tie and with a pair of jeans, chinos, or shorts.
Denim Shirt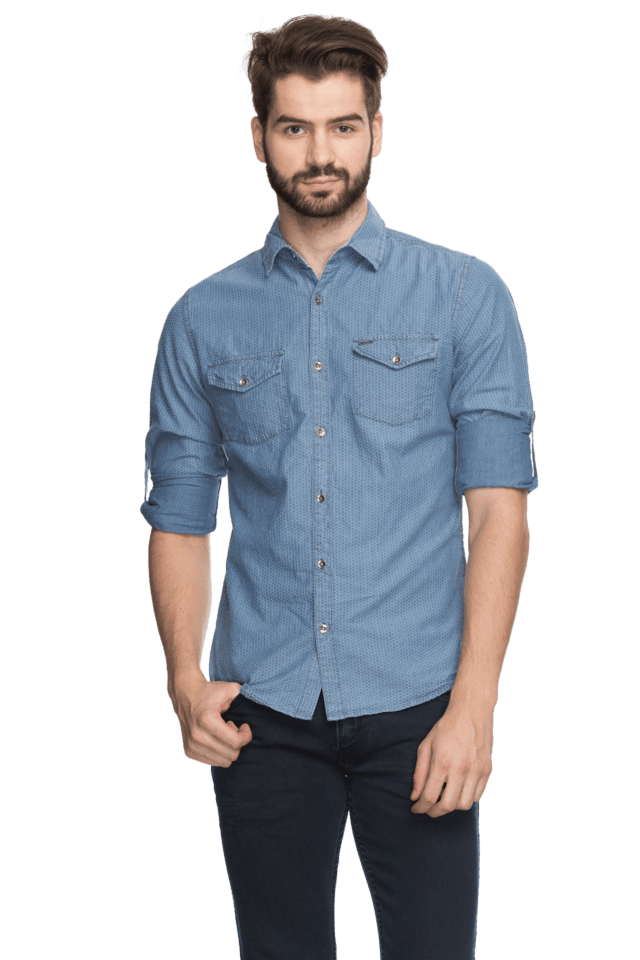 Image source: shoppersstop.com
The denim shirt is a piece of clothing that can instantly tie an outfit together. It looks good for a casual gathering or a smart-casual event. It creates an effortless sense of cool. Go for a light-colored T-shirt under the denim, and wear it with a dark-colored pair of pants for a simple, yet trendy look. The denim shirt is a stylish and effortless option for the days when you want to be comfortable and cool.
Lenin Shirts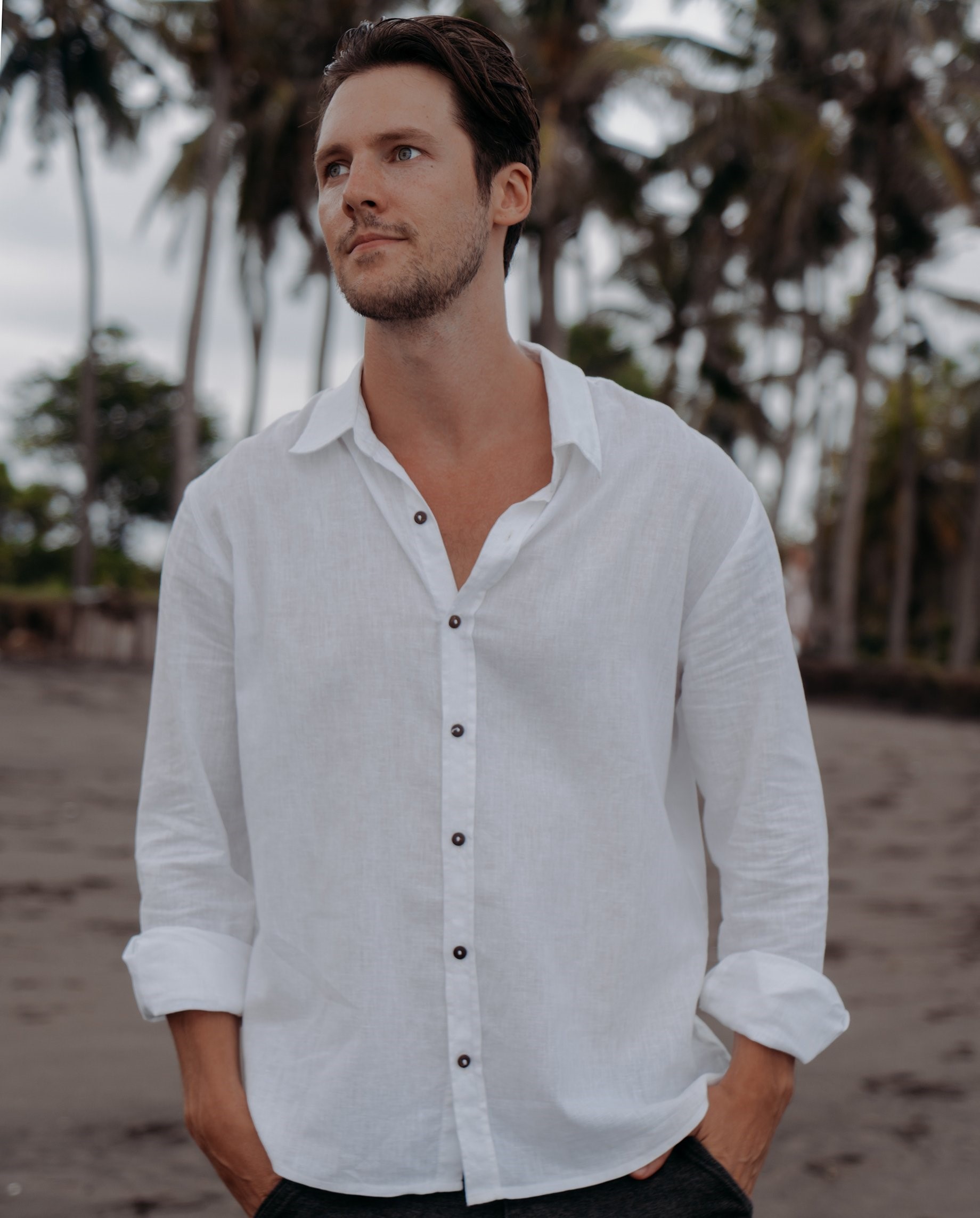 Image source: augusttailor.com
Linen shirts are the perfect option for days when you feel like you are melting. They are made from ultra-breathable fabric. It is traditionally worn in casual and smart casual gatherings. You can go for a light color such as white or blue. It will make you instantly cool. Roll up your sleeves and pull on a pair of light chinos for the ultimate appearance. You can also go for jeans and a blazer for a slightly more formal approach.
Polo Shirts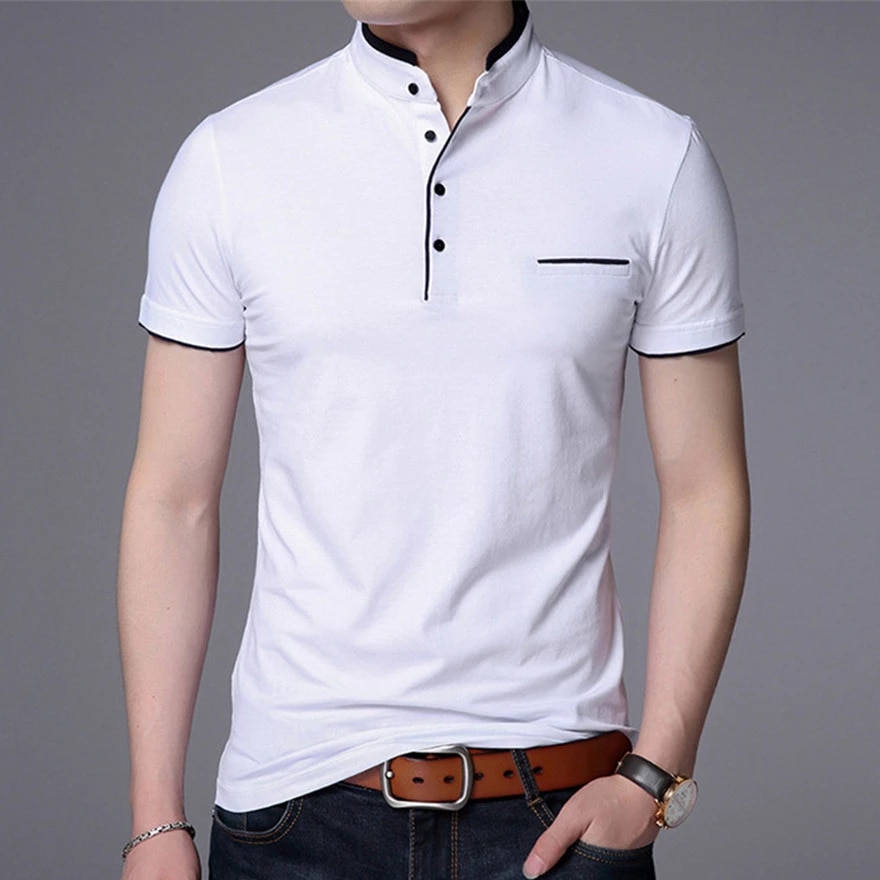 Image source: aliexpress.com
The polo shirt is a versatile and stylish piece of clothing and looks best at casual gatherings. Unlike the T-shirt, the polo shirt is made of woven fabric and is complete with a pointed collar and a few buttons at the neck. You can choose darker shades if you are heading out for lunch with friends.
Conclusion
Shirts are a crucial part of a man's outfit. They are required for the majority of the style necessities. The greatest part regarding the shirt is that they come in a range of colors and styles. They give you a fashion sense. Formal shirts are one of the most common choices when it comes to shirts.
There are casual shirts as well. They are convenient. The cotton fabric makes formal shirts long-lasting and the greatest feature is that you could always wear them for months. You can wear cardigans and coats also with shirts. You have to never think about your formal shirt's style because you can pair it with an array of lower clothing like jeans, pants, trousers and so on.
By Bhawna