New York Fashion Week takes place twice a year in February and September. In February 2023, the New York Fashion Week was from 10 Feb to 15 Feb. In September 2023, the New York Fashion Week would be from 7 Sept to 13 Sept. The location is Sony Hall, New York. The event will be like a fashion lover's paradise. There will be big designers from around the world. There will be best performances of music and dance. It will be held in person. There are some shows of the New York Fashion Week 2023 available to the general audience.
Under the New York Fashion Week 2023, there will be a Fashion Sizzle New York Fashion Week in September 2023. It will take place on 9 September 2023. It will start at 7:30 pm. The event will happen in Manhattan, New York. There will be talented independent designers, brands, and boutiques from all over the world.
Fashion Sizzle Fashion Week is a way to promote independent designers and brands. This will help them express their talent in the New York Fashion Week 2023. They will present their collections in the New York Fashion Week 2023. The event is a great avenue for them.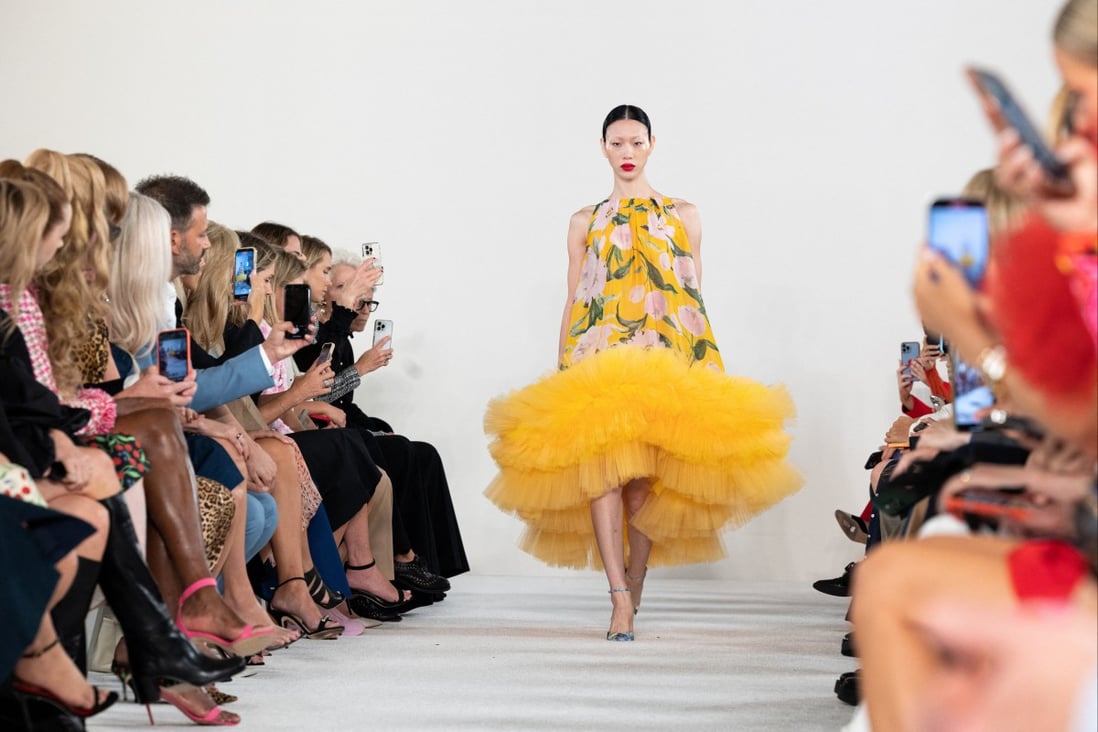 Image Source: google.com
There were many fashion trends in the New York Fashion Week 2023- the first one that took place in February 2023 that rocked the stage. Balletcore was a major trend. There were other trends like black and monochromatic looks.
The Red Color Trend Is Everywhere At New York Fashion Week 2023
Image Source: google.com
Colors have great importance when it comes to fashion and style trends. In 2022, pink, purple, and viva magenta were the colors that were everywhere. This year, the color red is going to be the most popular color. The color red has a vibrancy and brightness that makes it easier to style with other different colors.
You can wear ruby color- a shade of red in terms of skirts and accessories. In the New York Fashion Week 2023, there were cocktail dresses and sweaters in red. There was also monochromatic dressing in the color red. You can mix and match red with navy and white. And black is something that looks classy with red. The camel color is also a great pairing with red.
Re-Emergence of Trends from Previous Eras
Image Source: google.com
Fashion is always changing and evolving. So, there are also fashion trends from previous eras. 2023 would see Victorian-era fashion becoming popular once again. The corset from the Victorian era will be a fashion trend in 2023. This trend came up in the Medieval Ages. It looks good on the body. The 80s fashion is also returning with rhinestones, sequins, and shiny and glitter in everything. Christian Siriano, LaQuan Smith, and many other designers came up with glittery collections.
Asymmetrical Draping Dress Pattern
Image Source: google.com
Asymmetrical draping is a very sophisticated style of dressing. This is an innovative style. It has to be matched with comfort also. This style is something that people will remember for a long time. Asymmetrical draping is a remarkable design. The New York Fashion Week 2023 had a lot of asymmetrical designs. Many of the attires were having asymmetrical cuts. There are amazing embellishments.
Barbiecore
Image source: wwd.com
The feminine style of Barbiecore that came up with Barbie dolls is still relevant today. Fashion designers make designs keeping Barbiecore in mind. After the pandemic, dopamine dressing got really popular. It is a feel-good fashion that gives happiness. This led to the popularity of Barbiecore fashion. Barbiecore fashion is being recreated. Designers like Christian Siriano, Naeem Khan, and many other designers have designs related to Barbiecore in the New York Fashion Week 2023.
Strong Prints
Vibrant and strong prints have made their way to the New York Fashion Week 2023. Vibrant, shiny, bright, and strong prints come in many styles like florals, dots, and other styles. There are also new prints always coming up. These prints have ideas from nature. Animal prints have also become popular. There were reptilian patterns, floral ones, tiger prints, and snakeskin.
What Are the Best Women Suits Brands?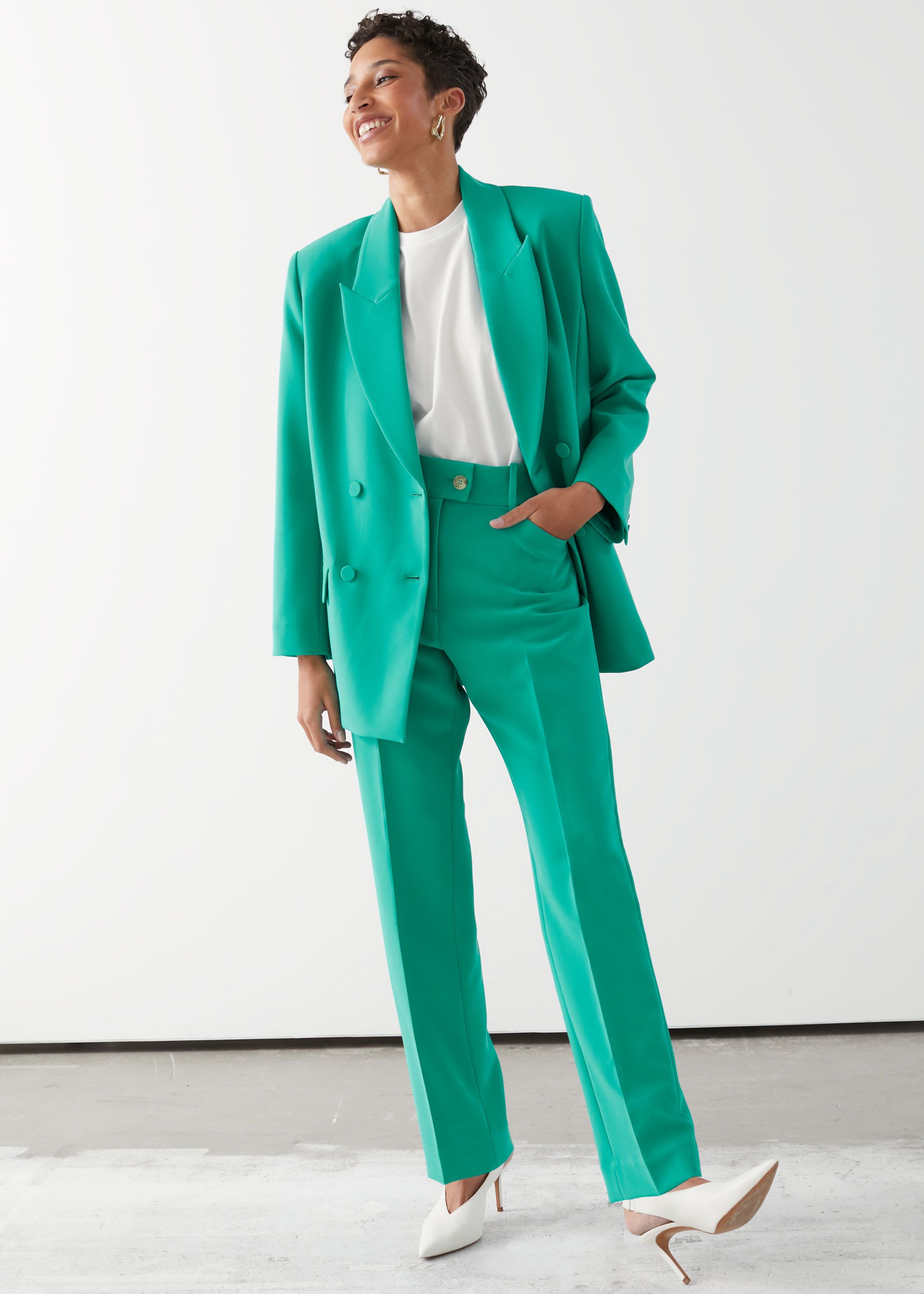 Image Source: google.com
A suit is something that will never go out of fashion. A solid suit is also something that looks good on women. Women suiting were seen at the New York Fashion Week 2023. Many models rocked the stage with chic suits in different styles. There was a big collection of women suits. All the suits were a new design and with more style statement. Suits are really something that is a reliable fashion of all time. The shapes of the suits at the New York Fashion Week 2023 were something new with smartness and loudness.
Luxe Leather
Image source: pinterest.com
Luxe leather is a fashion trend from the New York Fashion Week 2023. Leather is always a good investment. The best leather jackets have been a trend for a long time. Luxe leather has been used in skirts and dresses. This addition is a new fashion trend. Leather can have a biker core look. But you can also go for a soft and gentle look.
You can style a leather skirt in different ways. There are different types of leather skirts like pencil skirts and A-line skirts. Some are high-waisted. Black leather is always a classic. But there are other cool colors like red-brown and burgundy. These colors give a more feminine look. Leather was also popular in Milan Fashion Week 2023.
By Bhawna