International Women's Day (IWD) could be the day you start taking your feminism at face value. The event honors and promotes gender equality and reminds us of the long and turbulent struggle that generations of women before us have endured. To celebrate this day, you can extend your support to women-owned independent clothing brands and support their business or wear clothing that sends a message that promotes equality.
Let's see some of the clothes to wear to celebrate this International Women's Day:
1. Wear Purple
Image Source: Insider
Among the various colors associated with the suffragette movement, purple certainly stands out. The color originated in 1908 from the Women's Social and Political Union (WSPU) in the United Kingdom, whose flag was made up of purple, white and green. Purple signified justice and dignity; green symbolizes hope; White represents purity.

To express your feminist side, wear a shade of purple this International Women's Day. Opt for a simple sundress or cardigan and wear your feminism on your sleeves, literally.
2. LAYERED FRILLS T-SHIRT


Image Source: AliExpress
First of all, one of the easiest fashion ideas for women. For a casual yet elegant look, you can wear a layered ruffle top in shades of purple. Pair it with high waisted black jeans and white sneakers for a comfortable and stylish outfit. You can also accessorize with a simple pendant necklace and hoops to complete the look.
3. SATIN SHIRT AND SKIRT
Image Source: SHEIN USA
If you prefer a more formal look, you can opt for a satin shirt and a purple skirt (yes! We want the spirit of women's day to be bold and bold!). The satin fabric gives you an elegant and luxurious look, while the purple color makes a bold statement. You can pair it with nude heels and a matching clutch for a sophisticated look. Don't forget to wear your favorite pearl earrings to add a touch of glamour!
4. Crepe Cut Panel Dress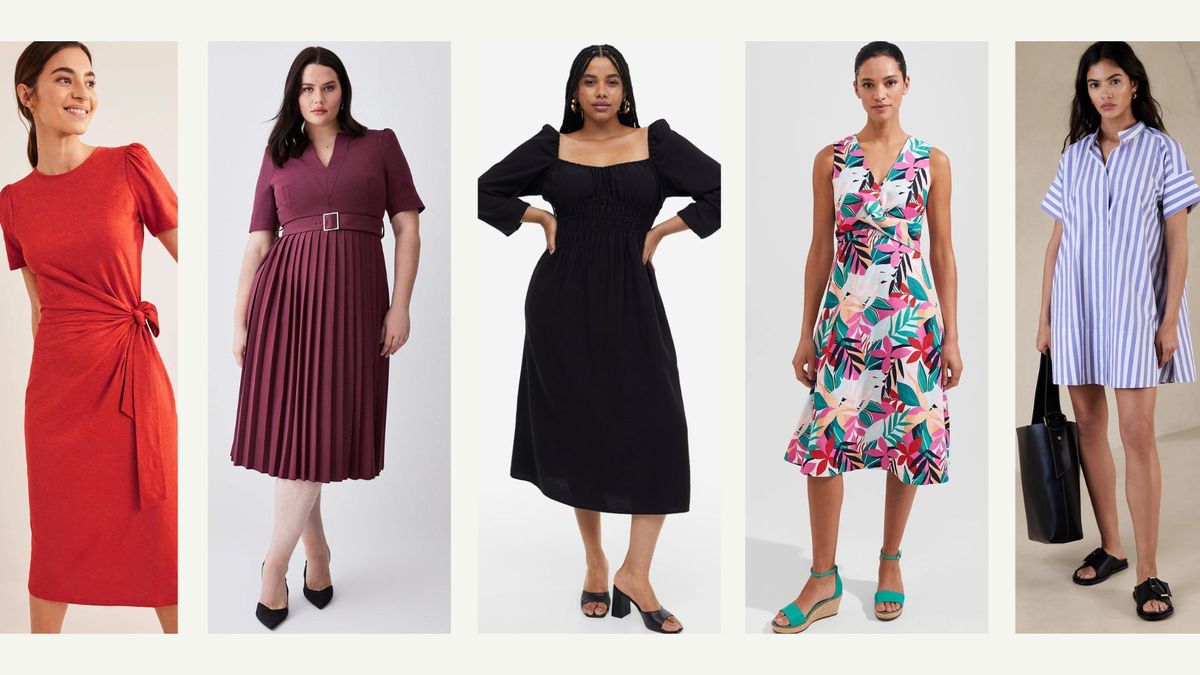 Image Source: Pintrest
For a dressier option, you can wear a paneled dress with a crepe fit. Cutout panels give you a flattering silhouette, while crepe fabric adds structure to your outfit. Pair it with black strappy heels and a black clutch for a timeless look. You can also add a trendy necklace to accentuate the neckline of the dress.
5. A-LINE ACCORDION PLEATED DRESS
Image Source: Slenor
If you prefer a more fun look, you can wear an A-line pleated dress. The pleats add volume and movement to your outfit, while the A-line cut flatters your figure. You can pair it with trainers and a denim jacket for a casual look, or with heels and a clutch for a dressier option.
6. Hayley - Pink Denim Jacket With Blue Striped Dress
Image Source: pinterest.com
If you are adventurous, you can combine a pink denim jacket with a blue striped dress. The combination of pink and blue gives a fun and playful look, while the denim jacket gives it a casual touch. You can team it with white sneakers and a shoulder bag for a casual outfit, or with nude heels and a clutch for a more elegant option.
7. Classic white shirt - Dressed like a boss
Image Source: Google Image
It goes without saying that the white shirt for women is a wardrobe staple. Comfortable, flattering and timeless chic, this classic design will never go out of style and, in 2023, it's more versatile than ever. If you thought these staples were strictly for business, you need to get more creative with your style.
What Color to Wear For International Women's Day?
International Women's Day comes with its color palette, a beautiful combination of purple, green and white. The colors embody the spirit of the times and represent strength, friendship, loyalty and justice. So why not embrace the Women's Day color scheme in your outfits?
Image Source: Google Image

You can try a tiered dress look to celebrate this beautiful day in style. The tiered dress is the perfect backdrop for showcasing accessories like a purple and green scarf, white handbag and statement jewelry. The ruffled neckline and sleeves of the dress will add a touch of femininity and charm to your outfit and allow you to attract attention with your accessories. The outfit reflects the awareness of the day and the powerful message it represents.
What's the Women's Day Dress Code for Office Celebrations?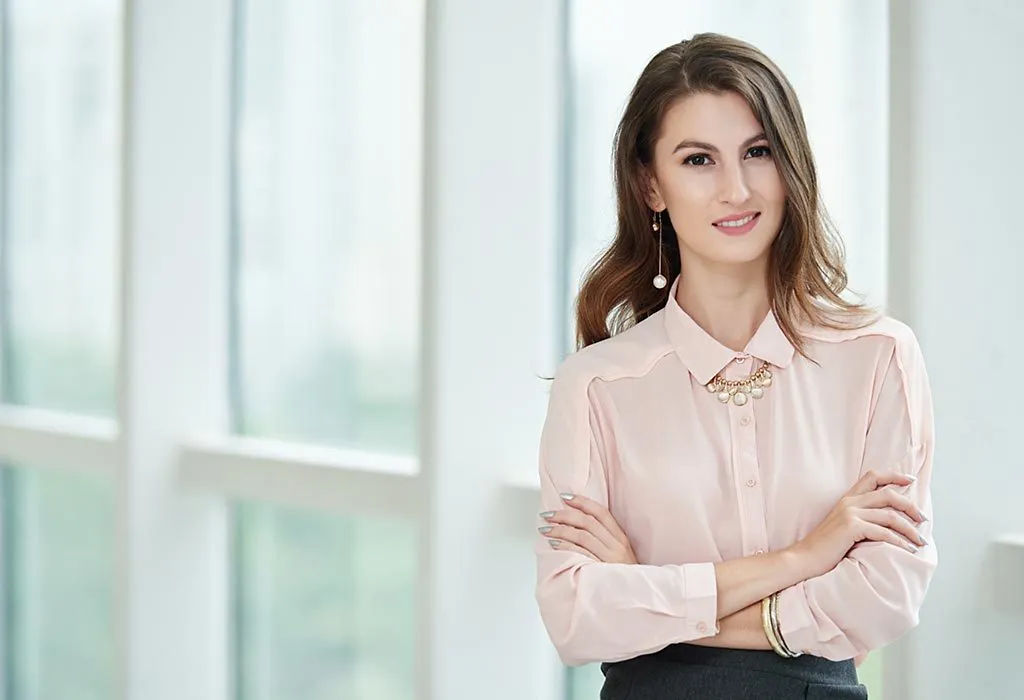 Image Source: Google Image
A professional environment requires appropriate attire, so it's important to dress in a way that shows your respect for the event. Celebrating International Women's Day in the workplace should aim to honor and empower women, and adhering to the company dress code is a great way to show yor support. The key is to dress like you would any other day, but add a pop of color.

Casual and business attire can be achieved with a comfortable blazer, well-fitting flared jeans and colorful accessories. Jewelry, scarves, and hats are great ways to add style while staying within the dress code. Let the black turtleneck and rust blazer lay the groundwork, while adding a mix of colors with your accessories to emphasize your individual style. Bold lip color and heels are just the details to make a chic and sophisticated statement.
CONCLUSION
Every year, International Women's Day gives us the opportunity to celebrate our unique and courageous personalities. With these bold looks, you can make a difference while looking cool and comfortable. Show your inspiring side with these modern styles and wear them with confidence to celebrate that special day!