Finding the right brand for men can be a tough task. You would want to look for quality, looks, craft, and price also. But there are surely many brands and online clothing stores that are high in quality. You can get great designs from these brands.
Best Men's Clothing Websites
Nordstrom
Image source: Nordstrom.com
It is one of the most renowned stores in the country. It is a one-stop online clothing website. If you need a suit for the office or shoes for jogging, Nordstrom is the website. Nordstrom has everything that you would need. It is great for office attire. you can find the best Jeans Brands for men 2023 at best price.
Zappos
Image source: zappos.com
It is the best clothing website for shoes. You would find great shoes here. Zappos has footwear brands like Converse, Florsheim, and all the great brands. Zappos also has many clothing brands also.
Todd Snyder
Image source: toddsnyder.com
It is the best for suits, sweats, and polo shirts. New York designer Todd Snyder has been a name in American menswear. This website has modern sportswear and classic clothing. You can easily build your wardrobe with the items from Todd Snyder. You would see suits, denim, and shirts here.
J. Crew
Image source: jcrew.com
It is the best for button-ups, chinos, and sweaters. It is a great clothing website. It has clothing with great designs, quality, and price. There is amazing clothing like cashmere sweaters, shirts, and many more.
Taylor Stitch
Image source: taylorstitch.com
It is the best for button-ups, denim, and workwear. It specializes in workwear clothing. It has work pants, flannel shirts, and cotton jackets. It has good prices.
Mr. Porter
Image source: mrporter.com
It is the best for luxury watches, great brands, and lifestyle goods. This website is a designer menswear hub for brands like Tom Ford and Celine Homme. This website has classic menswear tailoring along with other clothing.
Farfetch
Image source: farftech.com
Farfetch has streetwear brands and the best clothing brands. It has the best sneakers. This website has designer clothes that you find anywhere else. Everything here is genuine.
Abercrombie & Fitch
Image source: Abercrombie.com
It has made a great mark in online clothing. It specializes in young professional clothing. There are amazing button-ups, polos, and jeans out here.
The Frankie Shop
Image source: thefrankieshop.com
The Frankie Shop is known for self-expression clothing styles. This website makes fashionable pieces for people who are lively in outlook. They make modern clothing. The clothing is timeless also.
Cheap Men's Clothing Websites
Amazon Fashion
Image source: amazon.in
Amazon is a hub for everything- clothing and accessories and many more. You would find great deals on famous brands. There is an in-house Amazon Essentials brand for affordable clothing also. Amazon has easy prices for clothing and other things.
Asos
Image source: asos.com
At Asos, you would find great brands. The prices are affordable. You would get streetwear clothing here. You would get staple clothing here.
Everlane
Image source: Everlane.com
Everlane is a minimalist website. You can easily build a capsule wardrobe with Everlane clothing. There is clothing like denim, cashmere sweaters, and sneakers. It is a great one-stop shop for affordable clothing. It has amazing menswear essentials. The quality is also very nice.
Mott + Bow
Image source: mottbow.com
Mott + Bow is a simple clothing brand. You will get affordable basics here. You will get comfy jeans and tees here. They give premium clothing at affordable prices.
Upwest
Image source: upwest.com
Upwest is a clothing website for casual comfort. Everything here is cozy. There are tees, knits, chinos, hoodies, and more clothing here. It has the best affordable clothing for the post-pandemic world.
Top Best Men's Clothing Brands
Mack Weldon
Image source: mackweldon.com
It is the best brand for wardrobe basics. The brand makes high-quality staples. These are made from custom fabrics. The quality is high. They ensure comfort. You can get tees, crewnecks, and hoodies out here. They give a great performance. They are durable.
Acne Studios
Image source: acnestudios.com
This is the best brand for streetwear style. They make smooth menswear staples. This is a Swedish brand. They make great jeans, sweaters, and button-up shirts. They make versatile clothing.
Patagonia
Image source: Patagonia.com
This brand is known for durable clothing. This brand has a lot of emphasis on standards. They make outerwear and everyday clothing. This is a sustainable brand. They pledge that they will give 1% of sales to the preservation of the environment. They make high-quality clothing.
Ralph Lauren
Image source: ralphlauren.com
This brand has been relevant for many years. They make premium polos. They make fashionable sweaters. They make semi-formal clothing. They also make colognes.
Tommy Hilfiger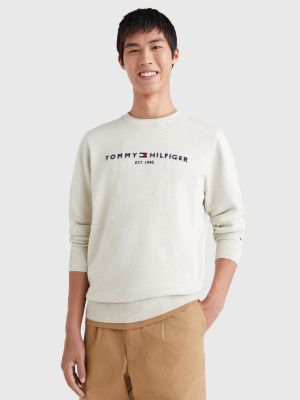 Image source: Google Image
Tommy Hilfiger is known for its iconic logo. They have a timeless style. They make clothing that has self-expression. There are many staple collections here. You will get great shirts and trousers here.
By Bhawna