As Whether or not you are looking forward to the year 2022, what better way to kick it off than with a look at the skin-care products hitting shelves and sites in the New Year. Taking care of your skin is really taking care of yourself. You boost your self-confidence when you reward yourself with your favorite brands, making you more prepared for the day.
As the seasons shift into winter and cold, dry weather sets in, conditions such as dryness and inflammation make it necessary to switch up your skin care routine to accommodate the changing weather. This is the perfect time for you to update your skincare routine. Making a decision about where to start can be overwhelming.
Numerous brands exist, and they all claim to provide the best skin care products on the market. From creams to balms, serums to toners, all types of products were considered. If you are searching for the best quality and top 10 skincare products for 2023 that will have you feeling confident and ready for whatever the new year brings.
Blu Atlas Moisturizing Cream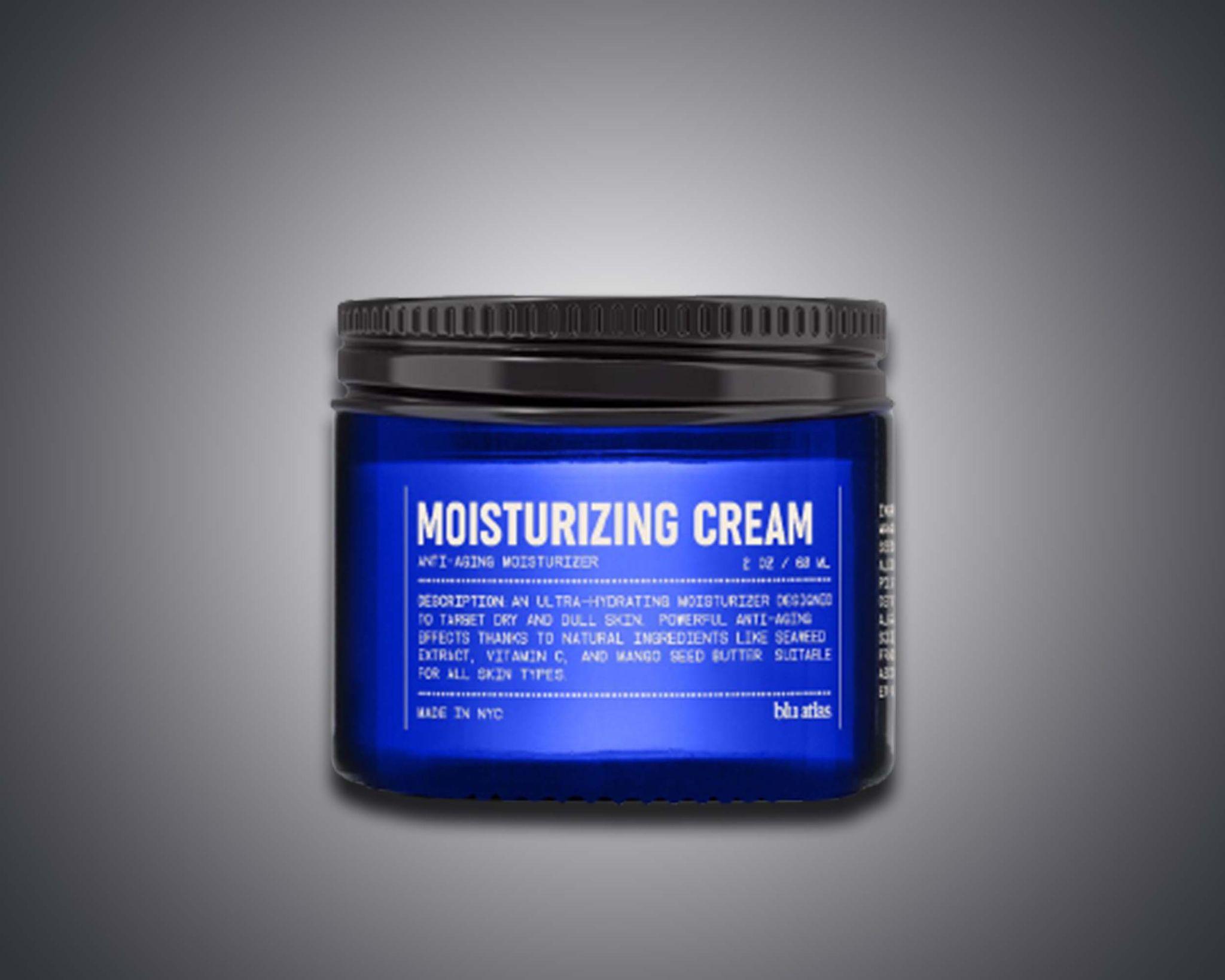 A moisturizer is the foundation of any skincare routine, and Blu Atlas Moisturizing Cream is 100% natural. Infused with Mango Seed Butter, Seaweed Extract, and Vitamin C, this cream targets dry and dull skin to deliver powerful anti-aging effects. The product's raving reviews and a money-back guarantee on Blu Atlas' website made it impossible to overlook.
CeraVe Hydrating Facial Cleanser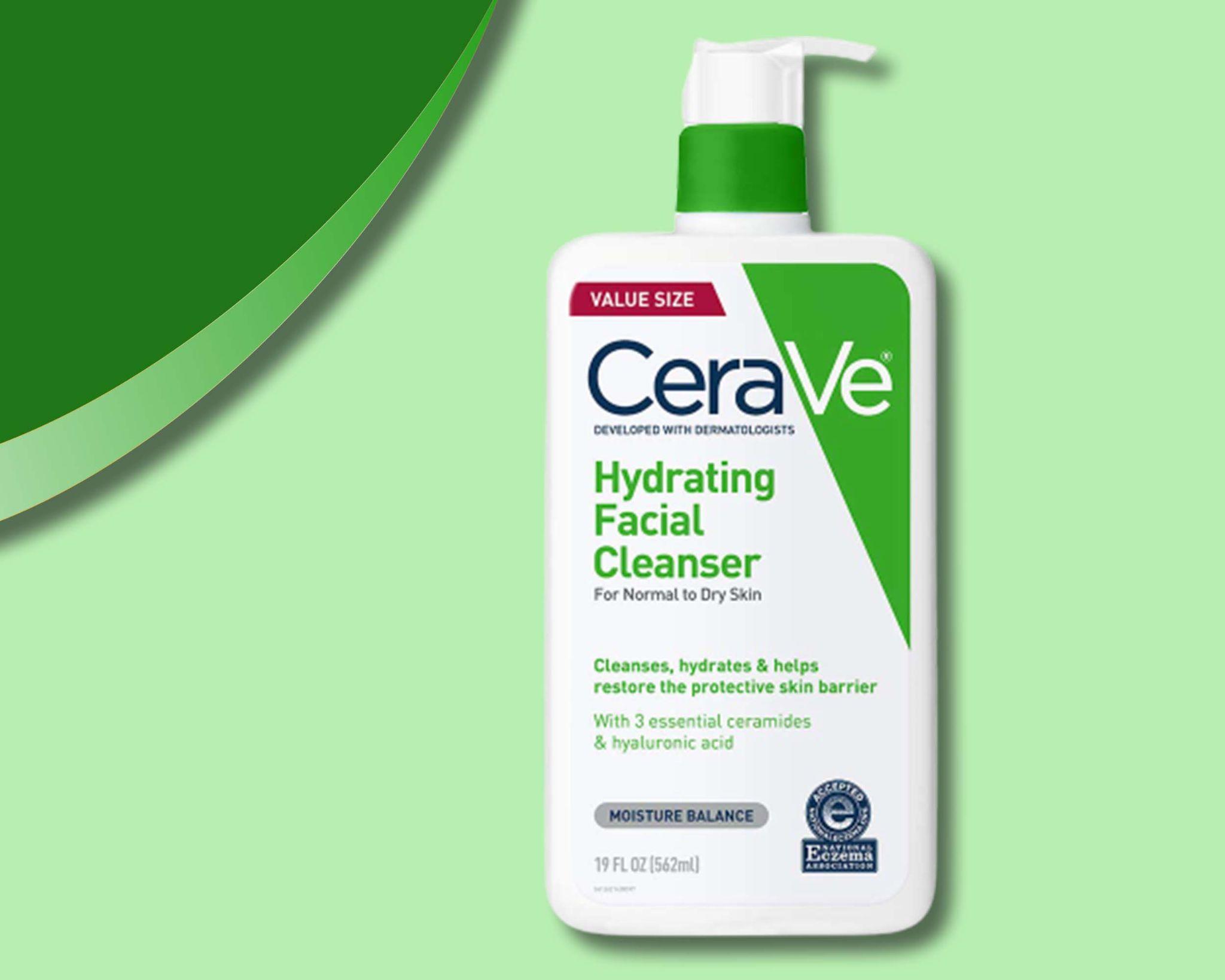 Image Source: Google.com
Hydrating the skin without stripping it of moisture is made easier with hyaluronic acid, ceramides, and glycerin in this lotion. Efficaciously removes makeup, dirt, and excess oil while providing 24-hour hydration and leaving the skin feeling moisturized and non-greasy.
This soothing facial cleanser has a creamy, lotion-like consistency that feels smooth as it cleans. Non-comedogenic, non-drying, fragrance-free, soap-free, paraben-free, and fragrance-free. A skin barrier is made up of 50 percent ceramides, which are naturally occurring lipids in the skin. for all types of skin, including dry, sensitive, oily, acne-prone, and more.
Kiehl's Creamy Eye Treatment with Avocado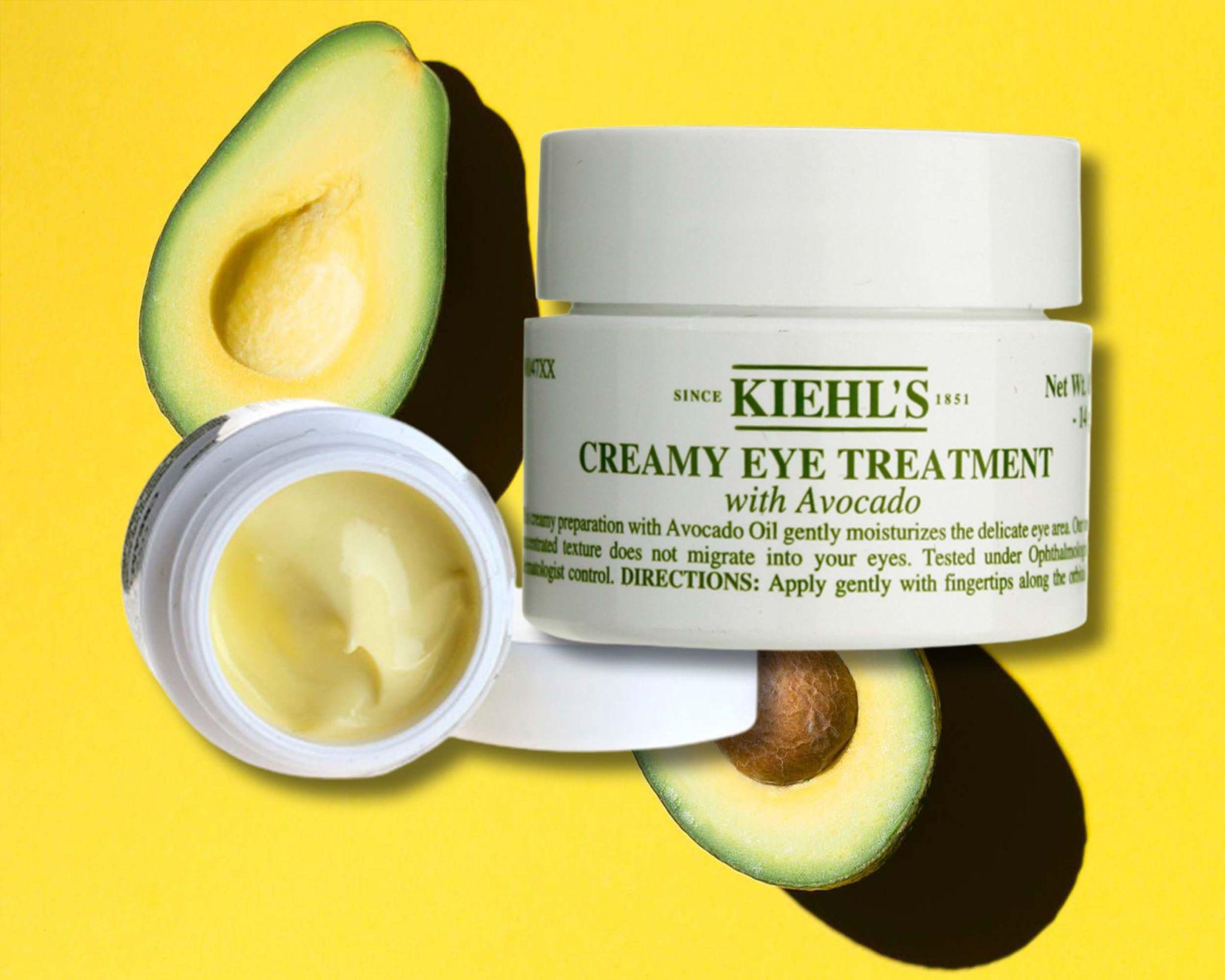 Image Source: Google.com
An eye cream that has been clinically demonstrated to de-puff and brighten after just one use. Avocado oil, beta-carotene, and Shea butter work together to provide long-lasting hydration for dry fine lines and undereye texture. Contains no parabens, fragrances, silicones, mineral oils, or synthetic dyes. Protection against blue light damage to the eye area.
Providing instant and long-term hydration through a water-in-oil formula. The uniquely concentrated formula is non-migratory. Dermatologists and ophthalmologists have tested it. All skin types can use it, including sensitive skin. Made from recyclable materials.
The Ordinary Hyaluronic Acid 2% + B5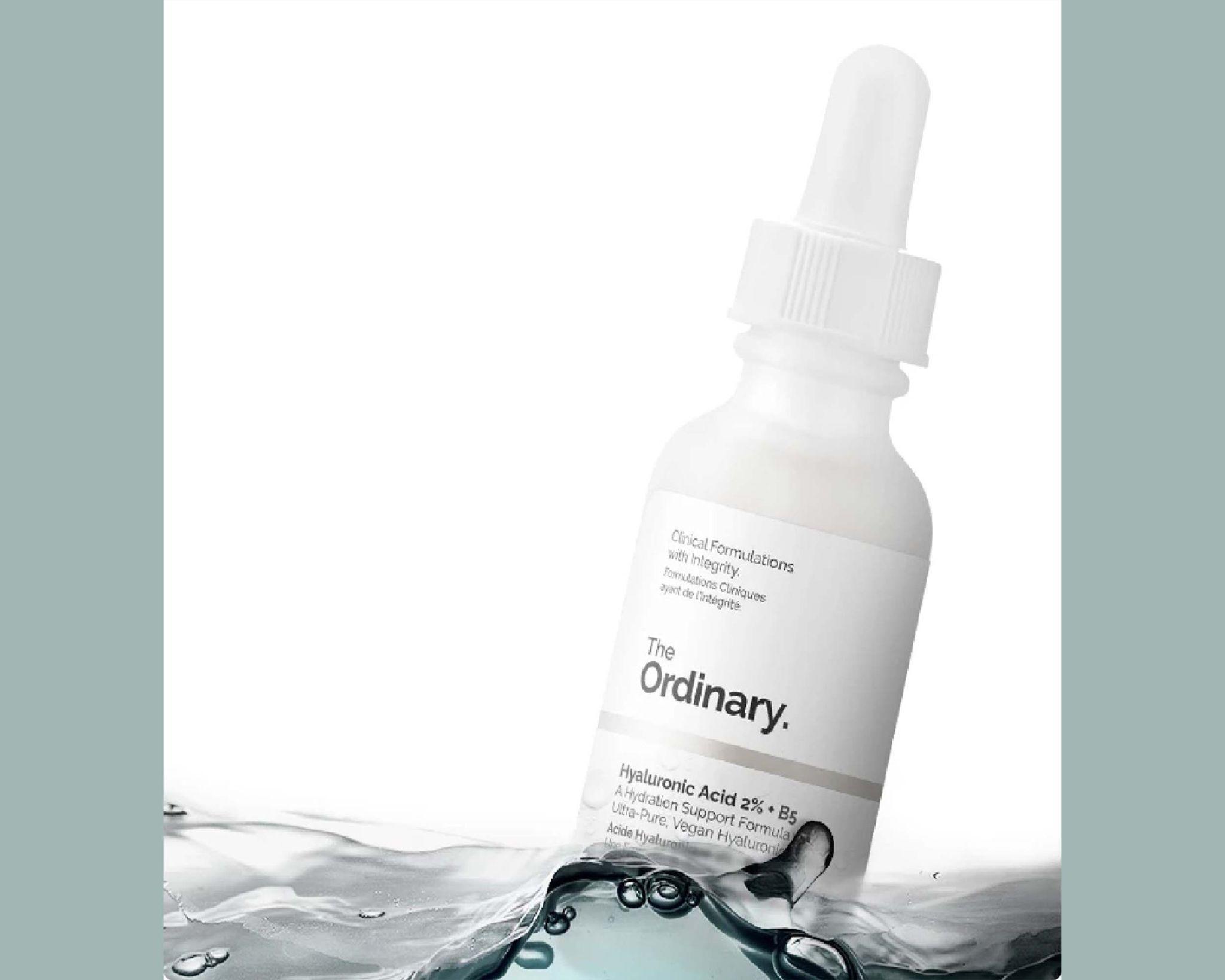 Image Source: Google.com
The Ordinary's Hyaluronic Acid 2% + B5 Hydration Support Formula will revive and hydrate your complexion. By creating simple and effective formulas that use only ingredients that are absolutely necessary, The Ordinary is breaking the boundaries within the skincare industry. With a concentrated dose of Hyaluronic Acid, the hero ingredient in this formula, moisture is drawn into the skin and locked in, providing intense hydration.
This product is powered by the brand's proprietary Multi-Molecular Hyaluronic Complex, which contains three different forms of the molecule, varying in size, to penetrate different levels of the skin and ensure multi-depth hydration. out any imperfections or wrinkles. Free from alcohol, gluten, silicone and oil. Vegan. Cruelty-free.
Tula Cooling & Brightening Eye Balm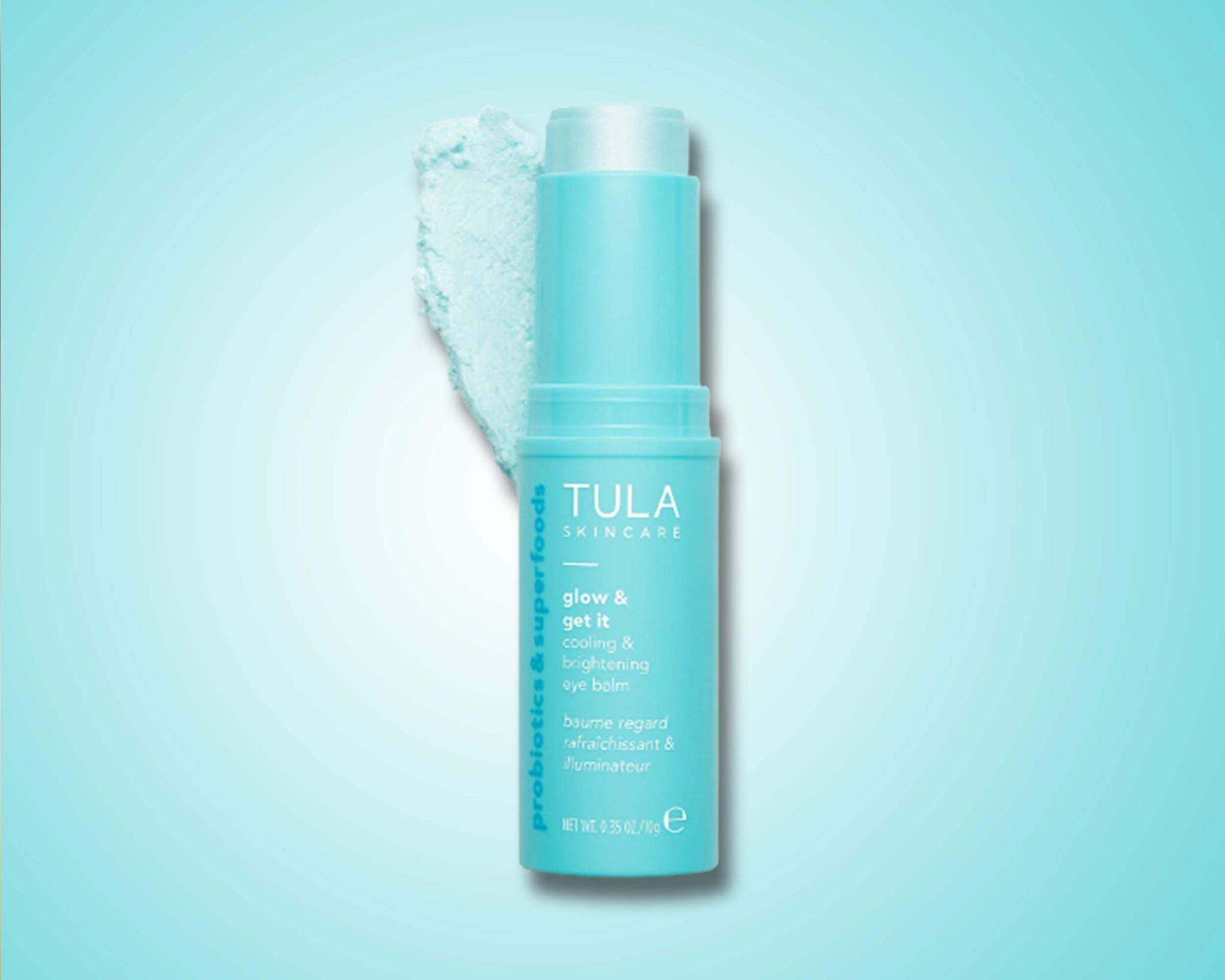 Image Source: Google.com
It For healthy, radiant skin, contains powerful probiotic extracts and skin superfoods. All of our products are safe, effective, and clean. Live cultures are not used in our products. Immediately hydrates, cools, and smoothes out fine lines around your eyes with this eye balm. Additionally, it reduces dark circles and puffiness around the eyes.
A natural dewy glow is created with the use of topically applied brightening particles. The perfect eye treatment for those seeking a hydrating and glowing effect for all ages and all skin types
IT Cosmetics Confidence in a Cream Anti-Aging Moisturizer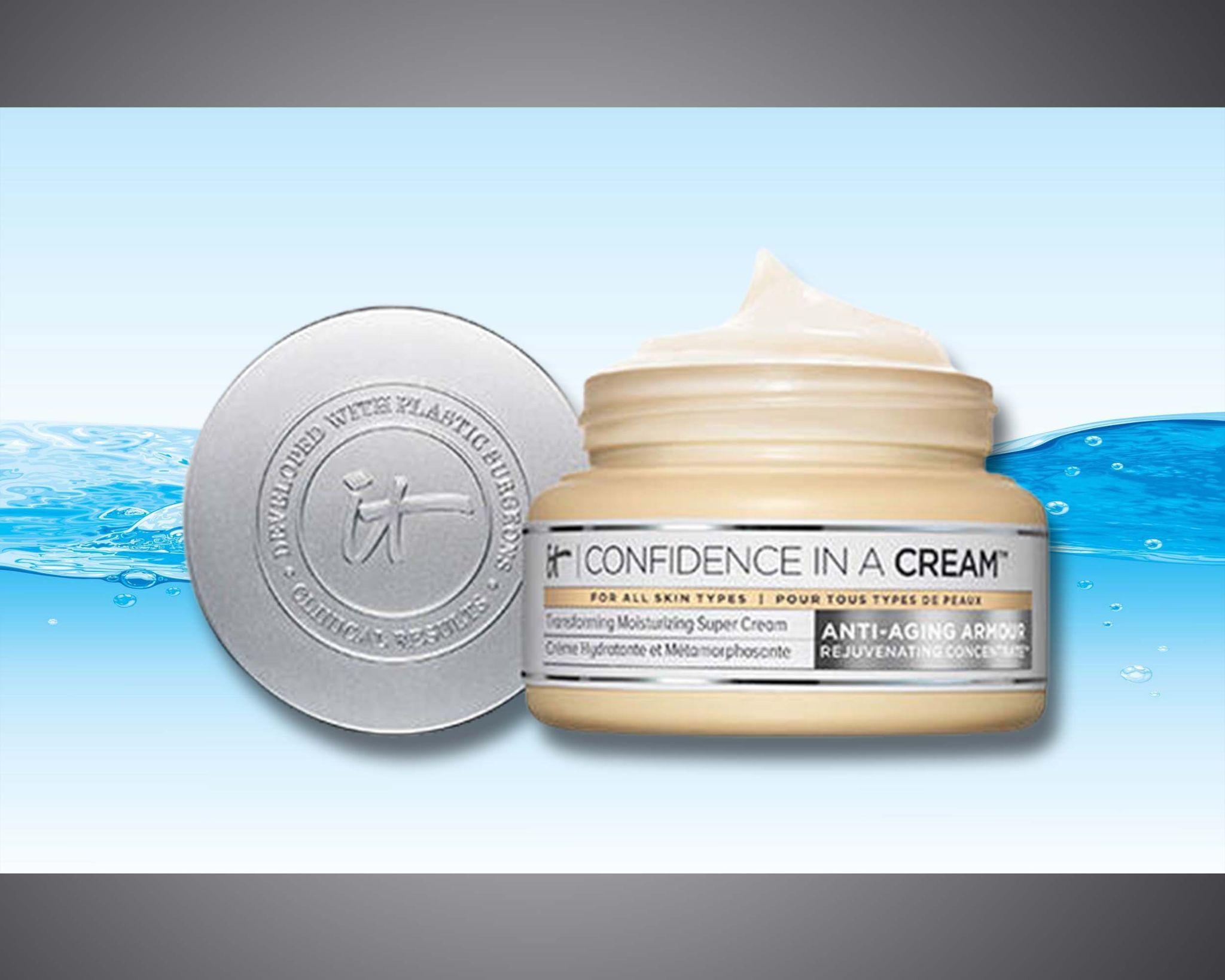 Image Source: Google.com
Discover the #1 facial moisturizer in America for fighting the signs of aging! With seven anti-aging skincare benefits in one cream, Confidence in a Cream Hydrating Moisturizer was developed in collaboration with plastic surgeons. It reduces the appearance of fine lines, visibly minimizes pores, and brightens the appearance of skin.
This quick-absorbing super cream reinforces the skin's moisture barrier and provides continuous hydration all day long! Excellent for dry skin, too! Furthermore, it contains skin-loving ceramides, anti-aging collagen, and peptides to instantly and over time improve the appearance of your skin.
Mighty Patch Original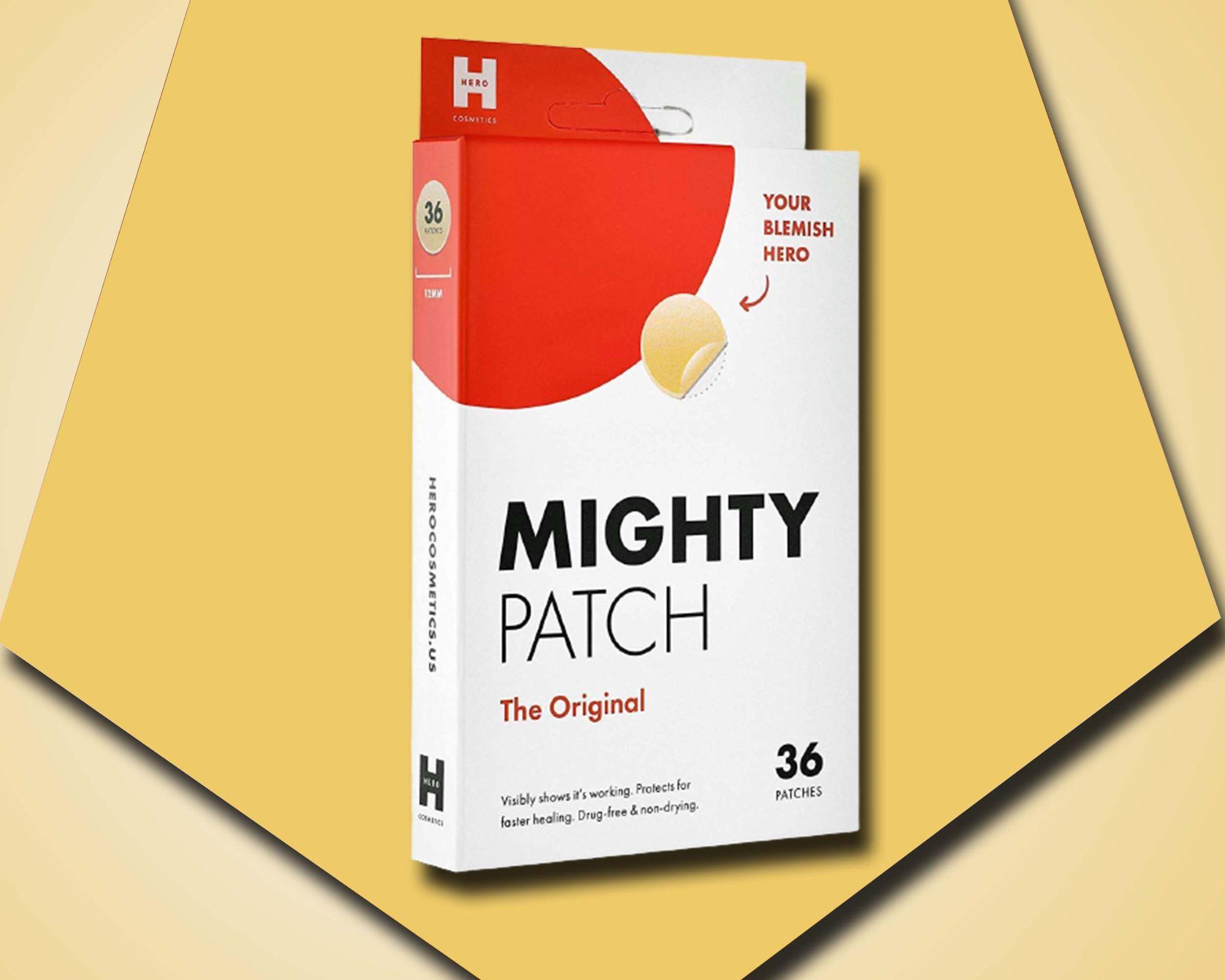 Image Source: Google.com
Mighty Patch is a hydrocolloid patch that improves the appearance of pimples overnight. There is no need to pop them. All you have to do is apply it, get some beauty sleep, and you'll wake up with clearer skin. This super-premium medical-grade hydrocolloid absorbs more pimple gunk in 6-8 hours. Drug-free, completely gentle, and clinically tested.
Adhesive enough to stay on throughout an entire night of tossing and turning and pillow-squeezing. Easy to take off in the morning without leaving any redness or irritation behind. Translucent matte finish keeps your pimples hidden all day long. Ultra-thin sticker that blends seamlessly into skin. Almost unnoticeable.
Mad Hippie Vitamin C Serum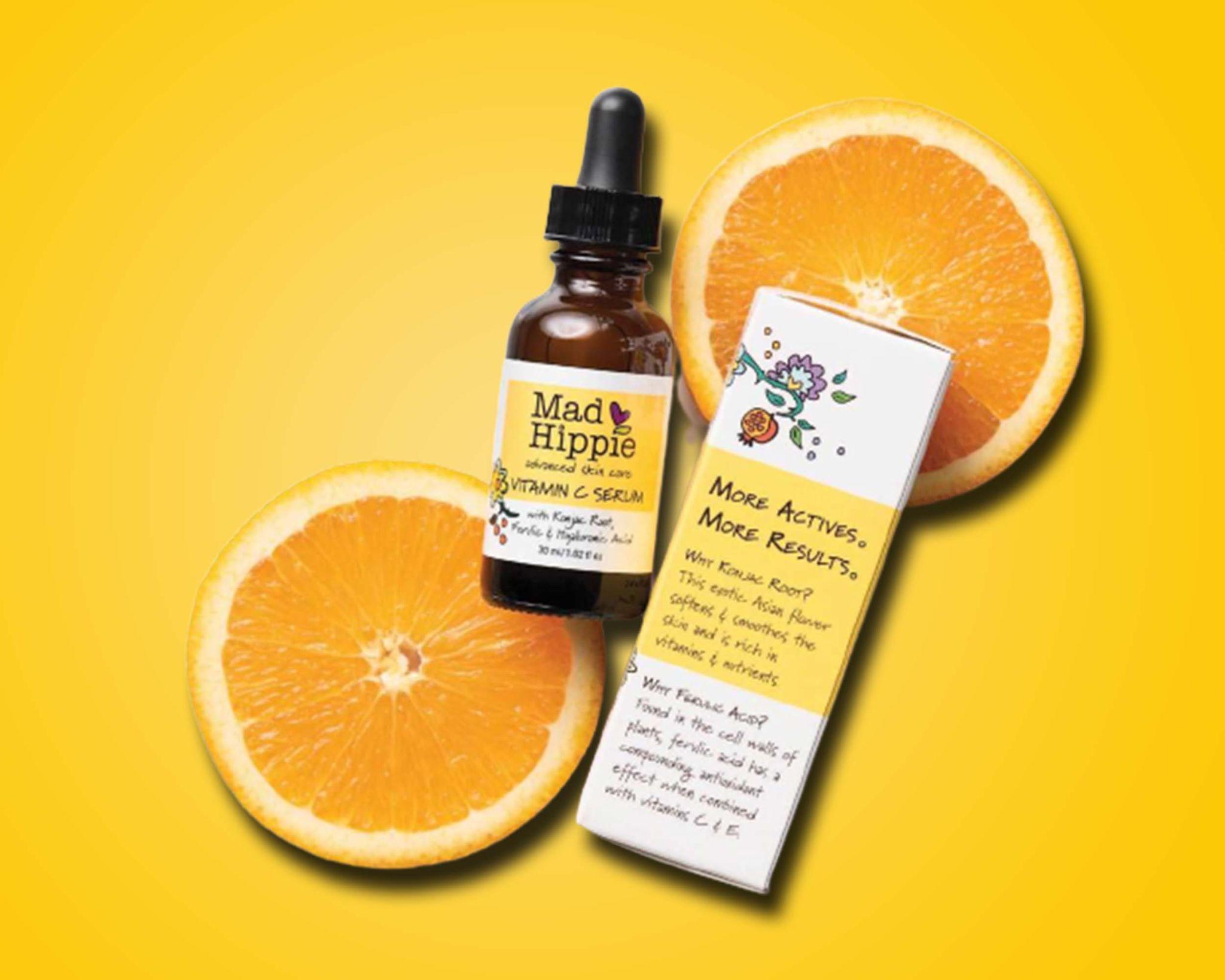 Image Source: Google.com
The antioxidants in this serum do wonders for the appearance of your skin. An antioxidant such as vitamin C is a crucial part of any skin care regimen. In addition to minimizing wrinkles and discoloration, it can promote collagen production. It provides the same benefits as L-Ascorbic Acid without the irritation and oxidation risks associated with it.
Sodium Ascorbyl Phosphate is a more stable form of Vitamin C than the commonly used L-Ascorbic Acid in most skin care products. The powerful antioxidant vitamin E can help reduce the appearance of wrinkles and discoloration.The powerful antioxidant vitamin E can help reduce the appearance of wrinkles and discoloration. The natural antioxidant ferric acid is found in the walls of plant cells.
The body's natural substance hyaluronic acid begins to diminish as we age. It can help to plump up the skin when applied topically. Kojic Root an exotic flower from Asia, it forms a thin protective layer on the skin and helps to soften & smooth it. Contains nutrients such as copper, zinc, phosphorus, fatty acids, protein, carbohydrates, lipids, potassium, magnesium, iron, niacin, folic acid, and vitamins A, E, C, D & B! Contains Chamomile Extract, which provides a thin protective shield while soothing and cooling the skin. Clary Sage - Helps eliminate excessively dry or excessively oily skin. A natural toner and astringent.
Dermalogica Daily Microfoliant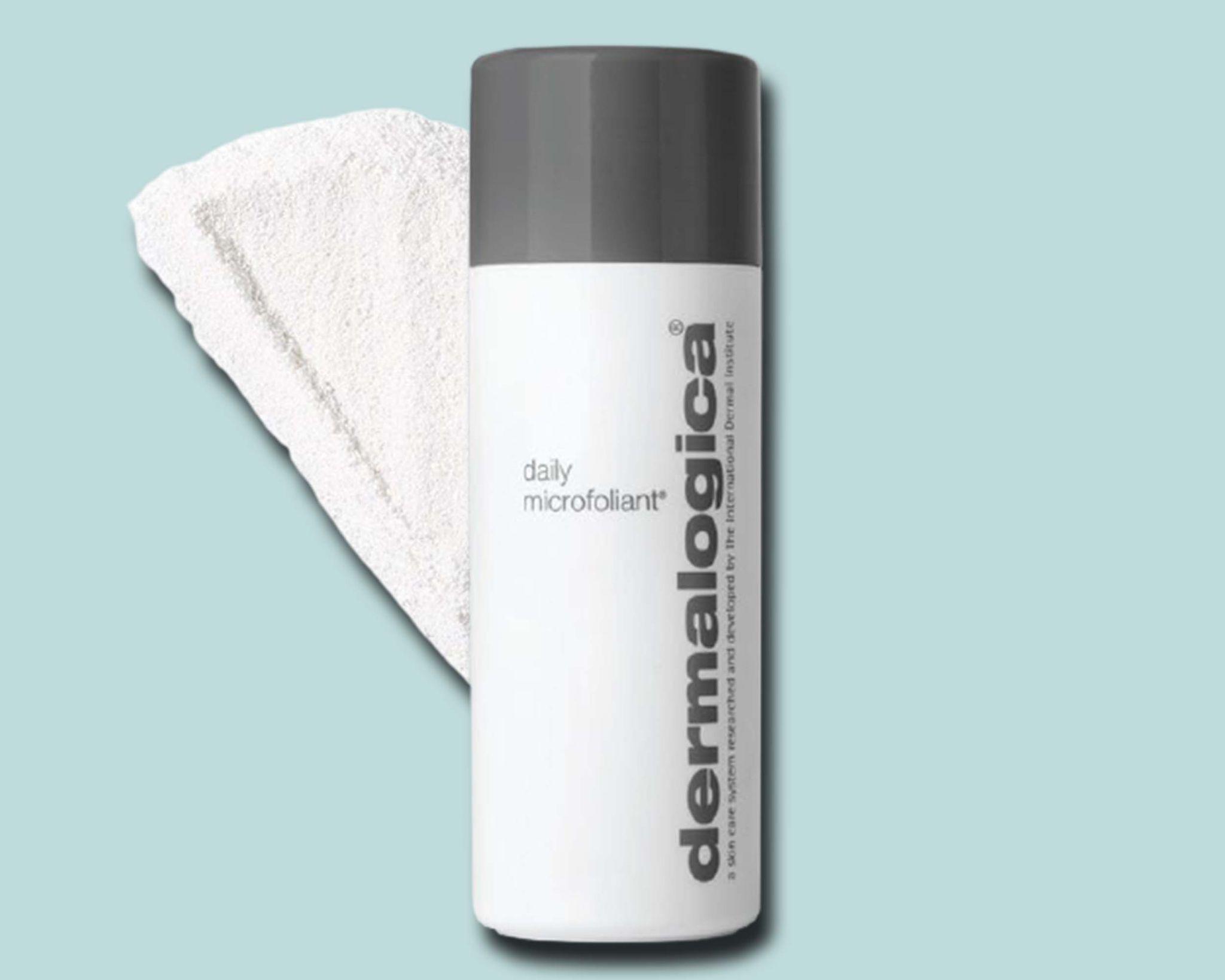 Image Source: Google.com
Get smoother, brighter skin with this iconic exfoliating powder. When water comes into contact with the rice-based powder, papain, salicylic acid, and rice enzymes are released to polish the skin. Colloidal Oatmeal and Allantoin calm skin while Rice Bran, White Tea, and Licorice contain Phytic Acid. Mild enough to use every day.
Dream Booster Bakuchiol Beta-Retinol Serum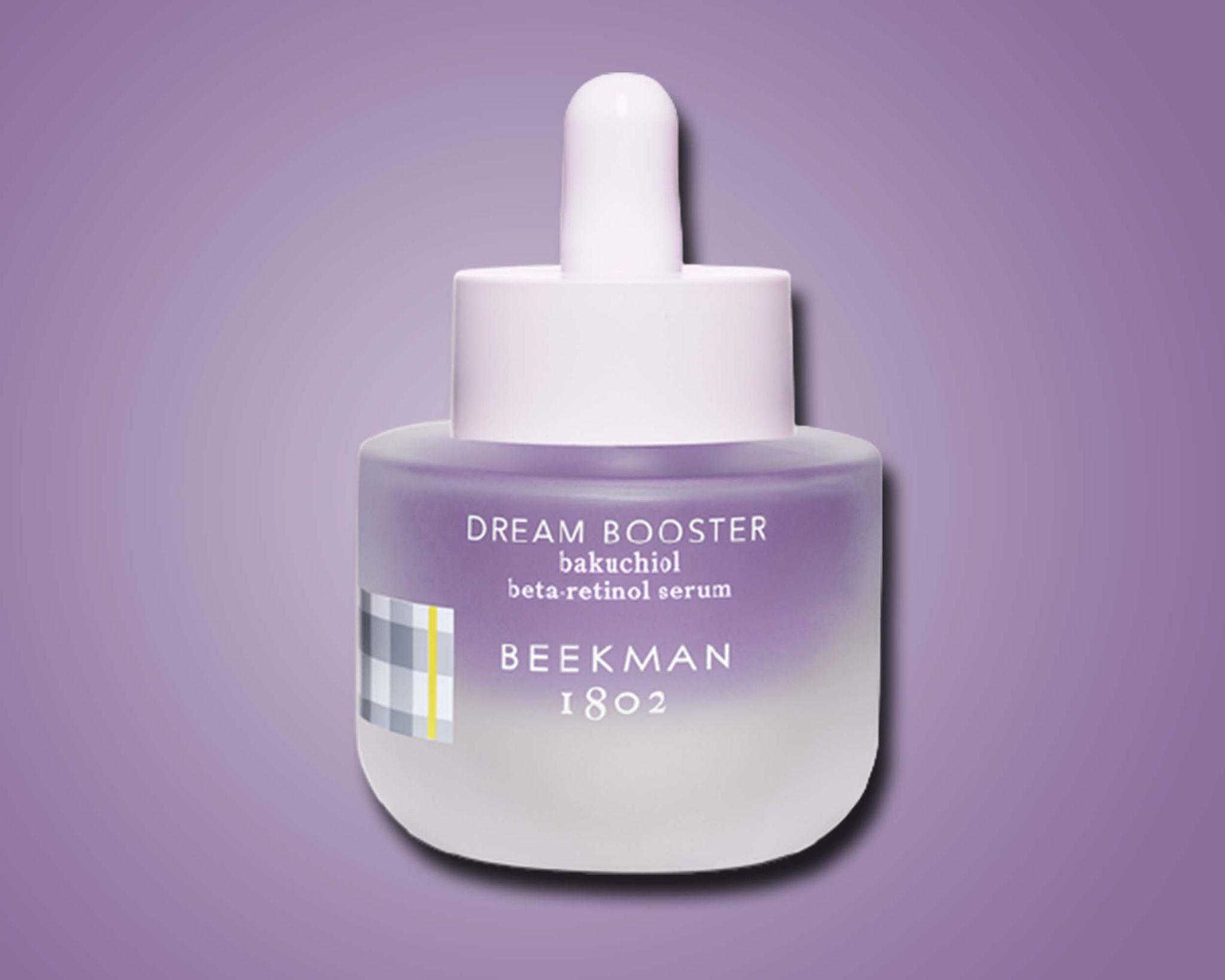 Image Source: Google.com
The active ingredient in Bakuchiol is a plant-based active ingredient that visibly reduces aging and signs of aging without the harmful side effects of conventional retinoids. This weightless formula contains sunflower, jojoba, and squalane to hydrate, soothe redness, and leave skin feeling soft. Effectively smooths lines and wrinkles. Minimizes pores and helps clear them.
Gua Sha Facial Jade Tool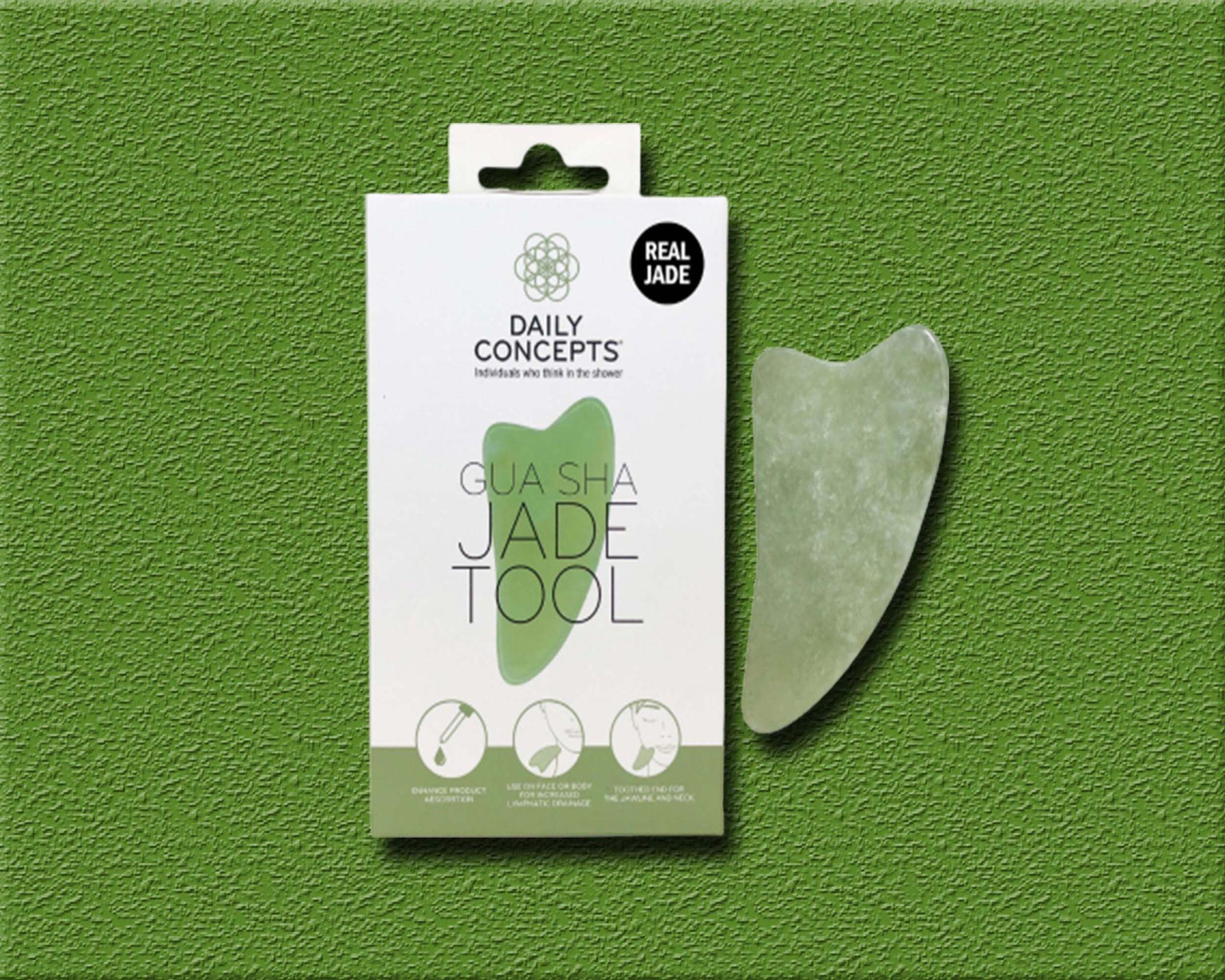 Image Source: Google.com
This ancient and beneficial facial tool has been a part of beauty regimens for centuries! With Jade stone, you will have skin that is brighter, softer, and more radiant. Your moisturizer, serum, or face cream can be used with the Gua Sha Facial Tool. Using the Gua Sha Tool, blood flow is increased and lymphatic drainage is flushed, stimulating skin for a radiant complexion!
Foreo LUNA 3 for Sensitive Skin
Image Source: Google.com
LUNATM 3 provides gentle, yet effective deep cleansing and a momentary look of rejuvenated skin. With its ultra-hygienic silicone bristles and a deep-enjoying T-SonicTM massage, this brush effectively removes 99.5% of impurities* while preparing your skin for superior absorption of your favorite skincare.
Once your waterproof LUNATM 3 has been freshly cleaned, flip it over for a firming massage channeling lower-frequency pulsations deeper into your skin for a lasting effect. With LUNATM 3, pores are reduced, collagen and elastin production are boosted, for a smooth, vibrant complexion.
Australian Gold Botanical Tinted Face Sunscreen SPF 50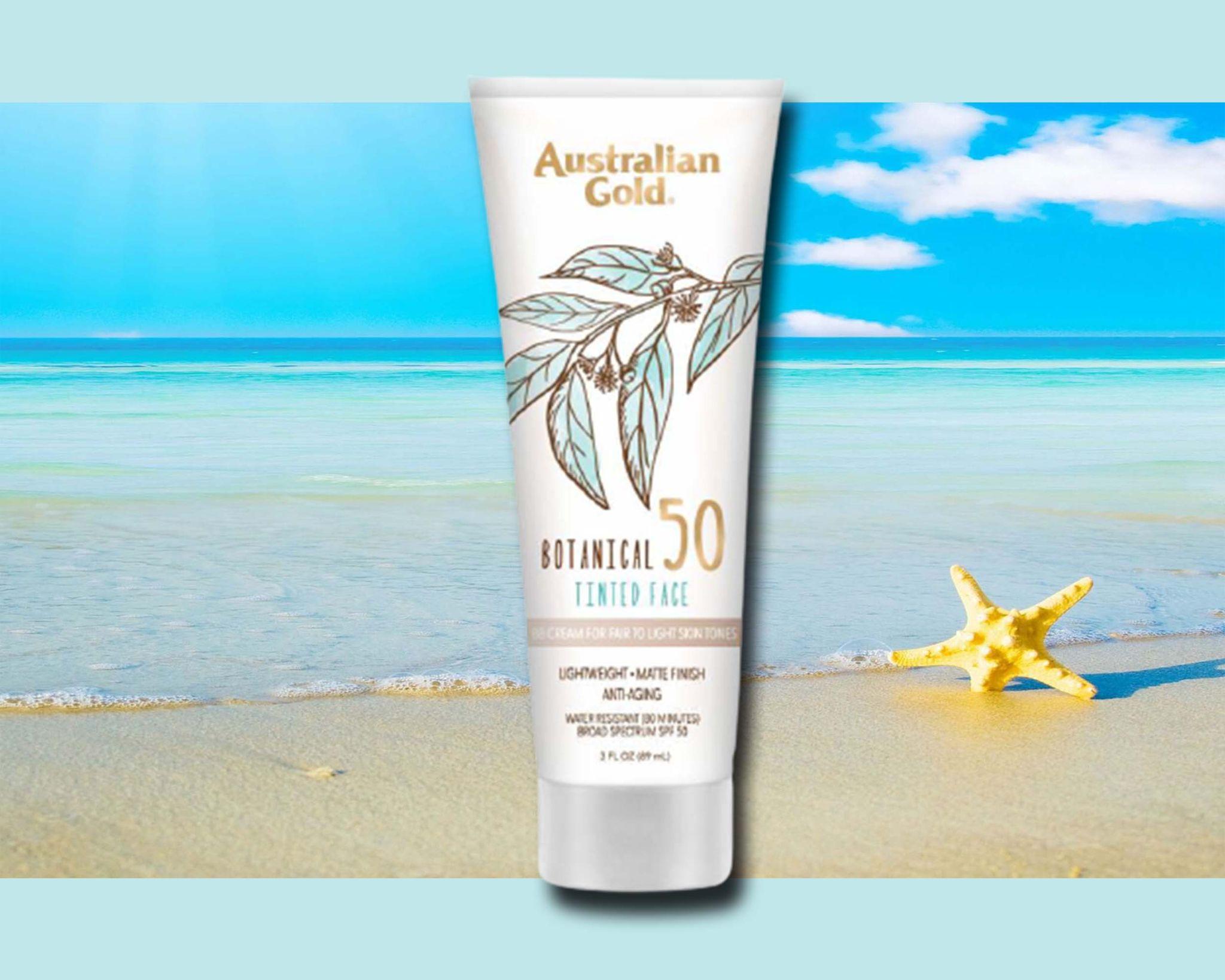 Image Source: Google.com
The Australian Gold® Botanical SPF 50 Tinted Face Mineral Lotion is not just powerful sun protection, it's also gentle care for your skin. While the subtle tint seamlessly blends into Fair to Light skin tones, the non-chemical sunscreen lotion delivers a refreshingly luxurious, powdery-clean feel.
This fragrance-free BB cream is specially designed for facial skin that might clog. It provides protection from both UVA and UVB rays, and is water resistant for 80 minutes, while providing vitamins and antioxidants from native Australian botanical ingredients.
Tata Harper Nourishing Oil Cleanser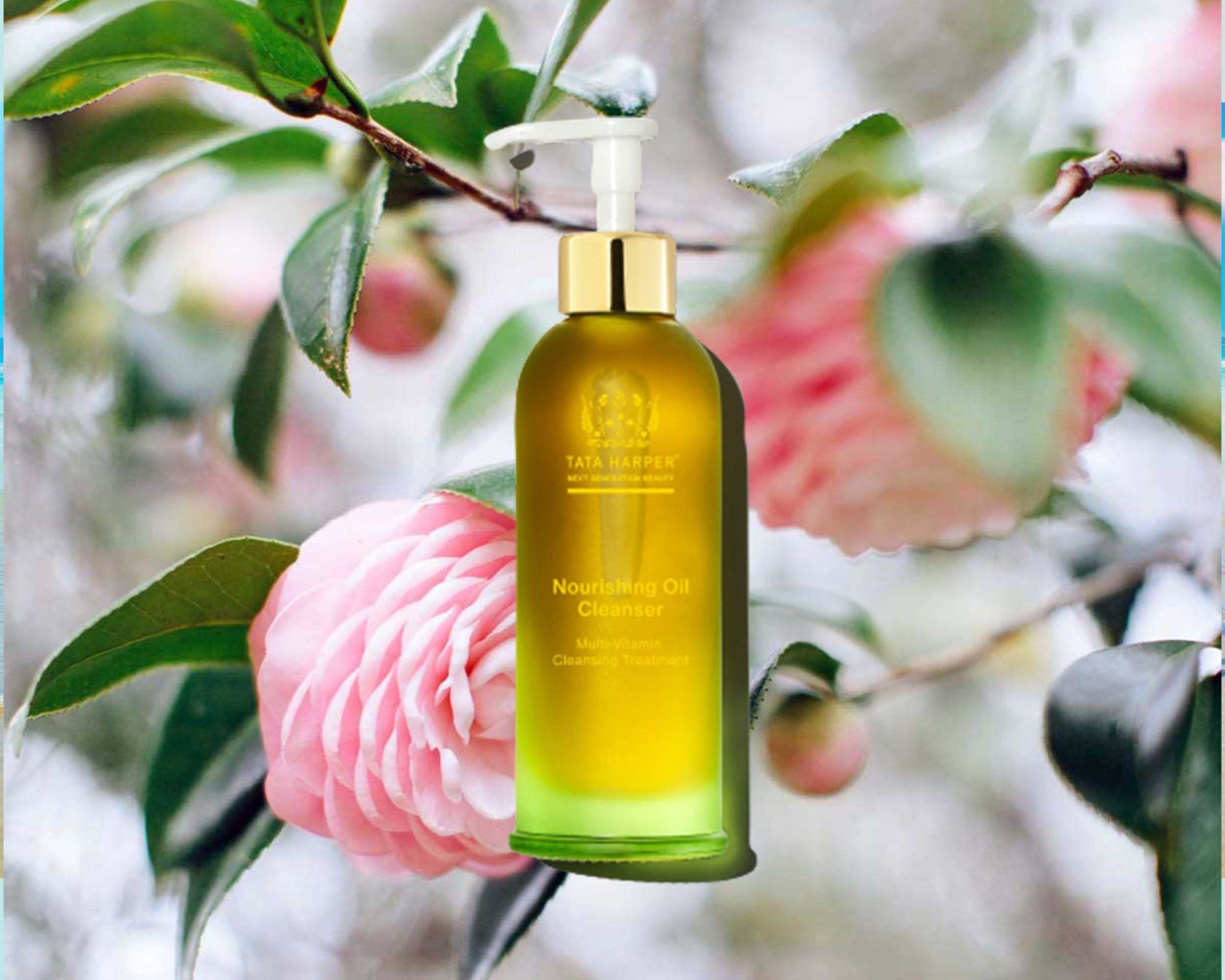 Image Source: Google.com
This non-chemical sunscreen contains Titanium Dioxide and Zinc Oxide for broad-spectrum UVA & UVB protection, leaving a refreshingly powdery-clean feel on your face. A tinted sunscreen lotion that blends seamlessly into fair to light skin tones and minimizes fine lines, wrinkles, and uneven color enhances the appearance of the skin.
It's perfect for everyday use, even on sensitive skin. A matte finish that is oil-free and provides light coverage, this product doubles as BB Cream and Foundation. It does not clog pores and acts as a base for a natural look. It is formulated with soothing ingredients like Kakadu Plum, with the highest Vitamin C content, Eucalyptus, and Red Algae.
Which together form a unique blend of antioxidant-rich botanicals to fight free radicals and nourish the skin. These ingredients together form a unique blend of antioxidant-rich botanicals that fight free radicals and nourish the skin. It is hypoallergenic, dermatologist and pediatrician tested, vegan, gluten free, and cruelty free; it is designed to be non-nano with no oxybenzone, alcohol, dye, oil, phthalates, PABA, petrolatum, or parabens added.
Aztec Secret Indian Healing Clay Facial Treatment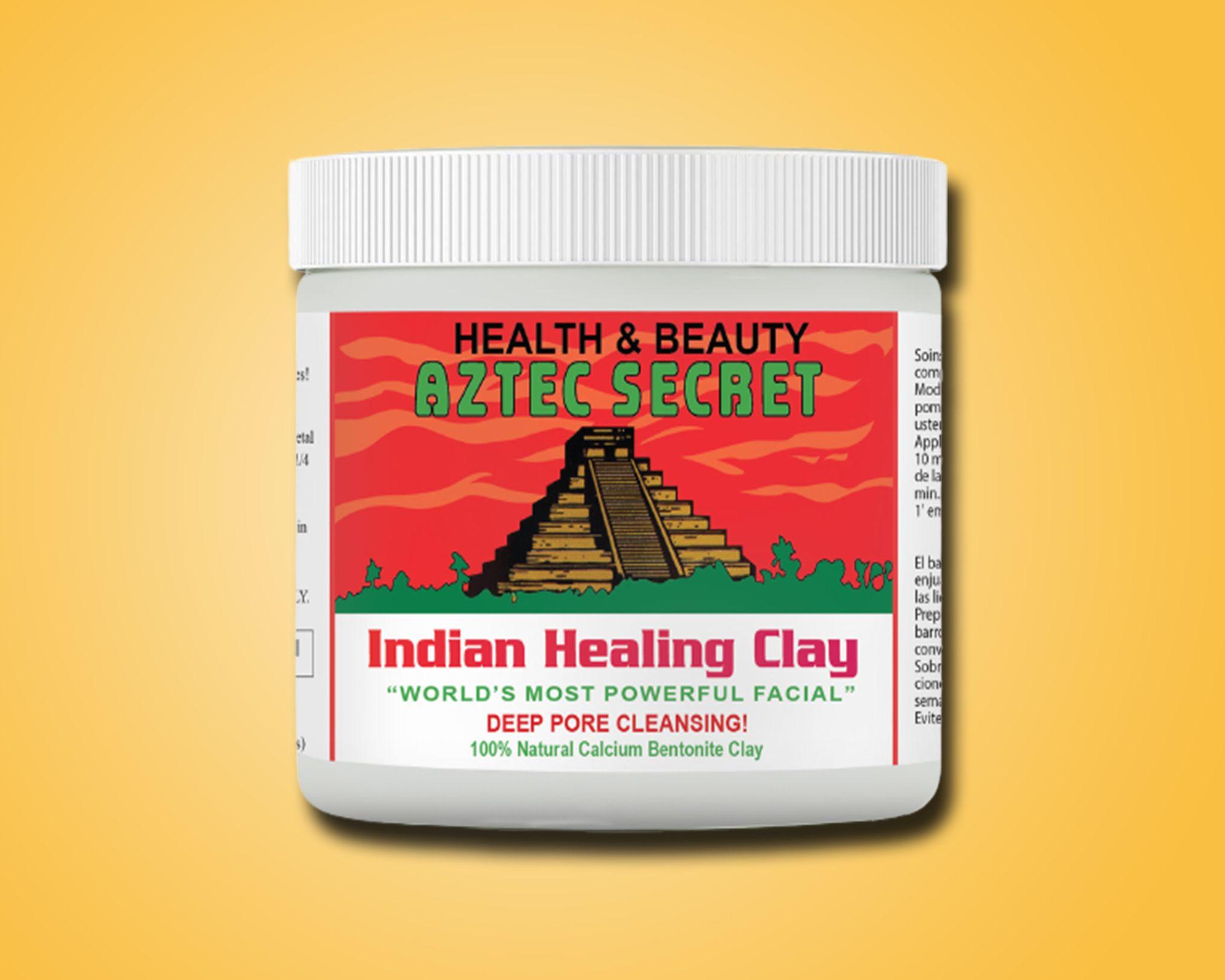 Image Source: Google.com
The Aztec Secret Indian Healing Clay is an orange clay that's great for deep pore cleansing for your face, hair, and body. Natural Bentonite Clay can be used for facials, body wraps, foot soaks, hair masks, and cooling clay packs for insect bites. This product is shrink-wrapped with a non-tear Calcium Bentonite Clay security sticker. For sensitive skin, don't leave clay mask on longer than five to ten minutes to reduce redness and dryness. It's normal for your skin to appear red for about 30 minutes.
First Aid Beauty Ultra Repair Cream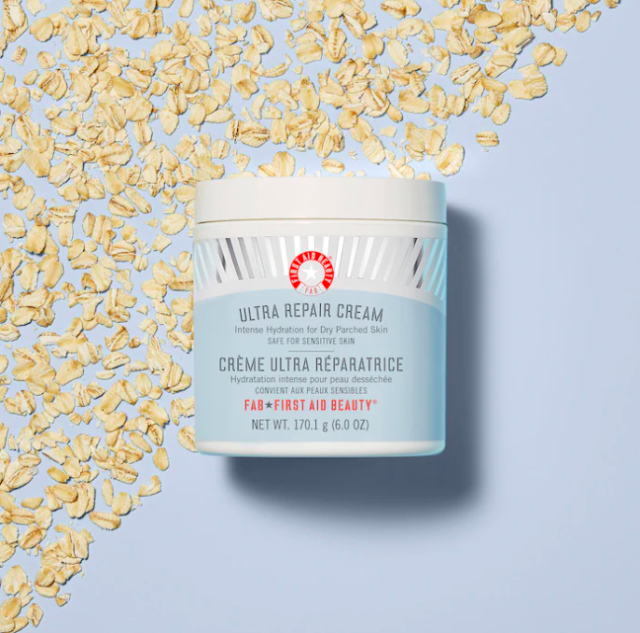 Image Source: Google.com
First Aid Beauty Ultra Repair Cream provides immediate relief to tired, itchy and flaking skin with eucalyptus, oatmeal and ceramides. Furthermore, this moisturising formula provides protection against free radicals thanks to the antioxidant component.
Those suffering from allergic eczema, psoriasis, atopic dermatitis or any other minor skin irritation should use this cream. No artificial colors, parabens, or harsh chemicals are present, so it is suitable for sensitive skin. You can rehydrate your skin, soothe areas of discomfort, and improve the appearance of dry, scaly patches with First Aid Beauty Ultra Repair Cream.
The Ordinary Organic Cold-Pressed Rose Hip Seed Oil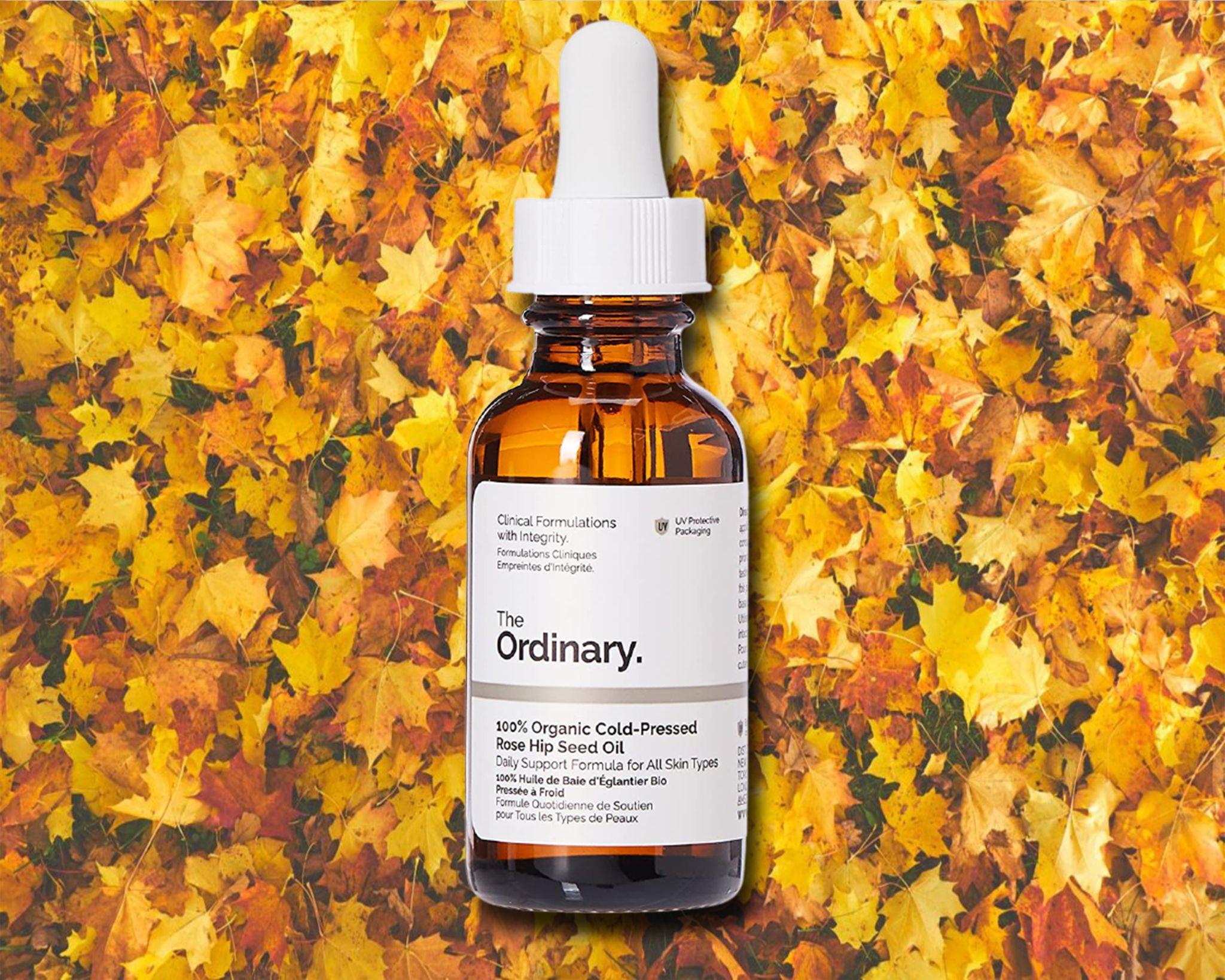 Image Source: Google.com
Pure rosehip seed oil is packed with vitamins, antioxidants, fatty acids, and minerals that nourish and hydrate skin. It is cold-pressed to ensure that none of these are compromised, as any extraction process that involves heat will cause it to degrade. Due to its high concentration of linoleic (omega 6), linolenic (omega 3) acids and pro-vitamin A, rose hip seed oil is effective for treating signs of photo-ageing. Also known for correcting dark spots, hydrating dry, itchy skin, and reducing scars and fine lines by enhancing cellular regeneration. Its formulation is completely unrefined, giving it a natural scent, which reflects its purity rather than (as it may be mistaken for) its rancidity.
Tree Hut Sugarlips Lip Scrub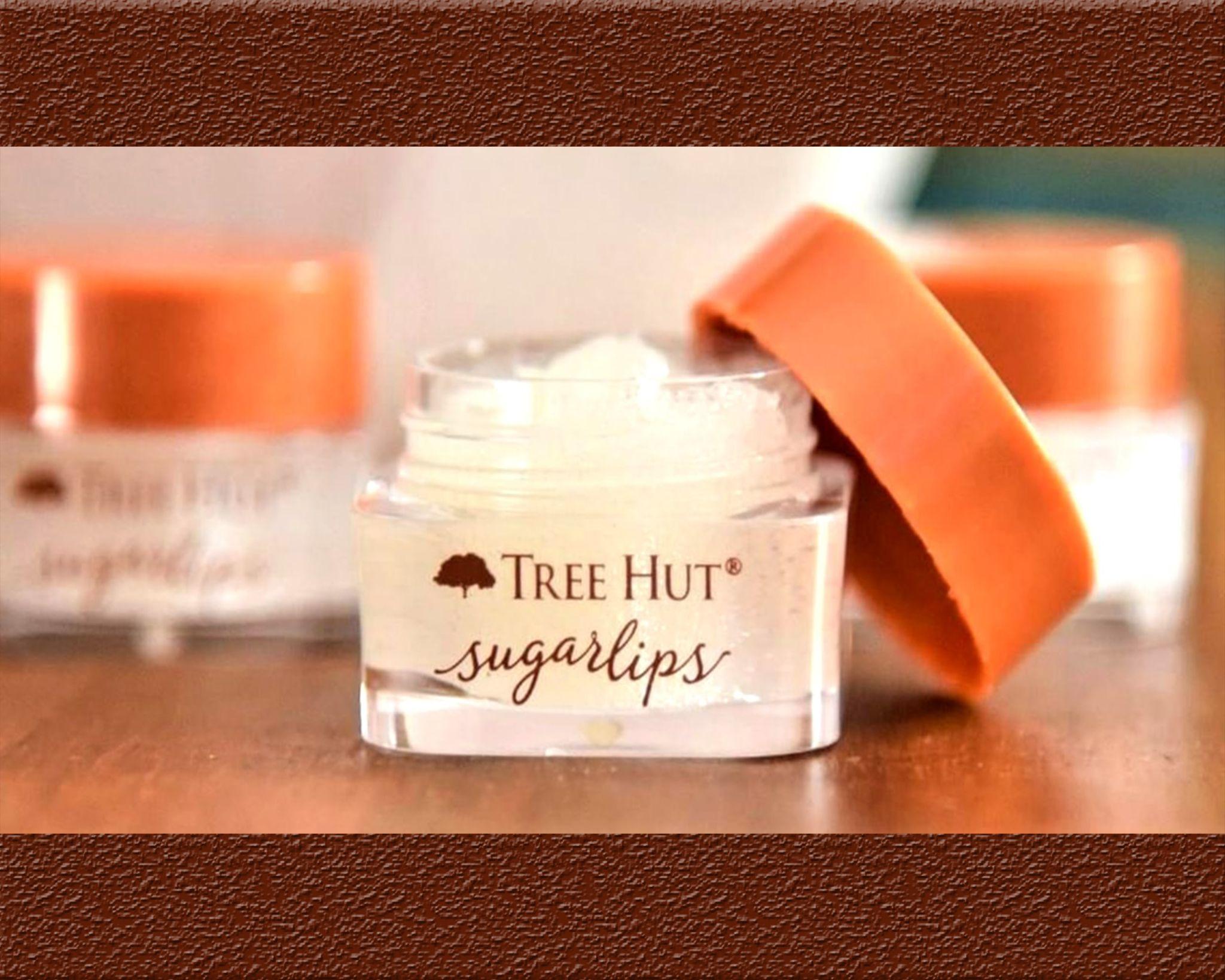 Image Source: Google.com
The Sugarlips Lip Scrub in Sweet Mint from Tree Hut is the perfect way to exfoliate and smooth the lips. Remove dry, flaky skin gently and reveal smooth, hydrated skin. Indian Peppermint Oil soothes dry, cracked lips and is known to provide a natural-looking plumping effect "Indian Peppermint Oil soothes dry, cracked lips and is known to provide a natural-looking plumping effect".
While Shea Butter hydrates and conditions the skin, Jojoba Seed Oil creates a barrier that locks moisture deep within. Sugarlips Lip Scrub in Sweet Mint is paraben free, sulfate free, vegan, gluten free, and contains no formaldehyde donors.
Mario Badescu Facial Spray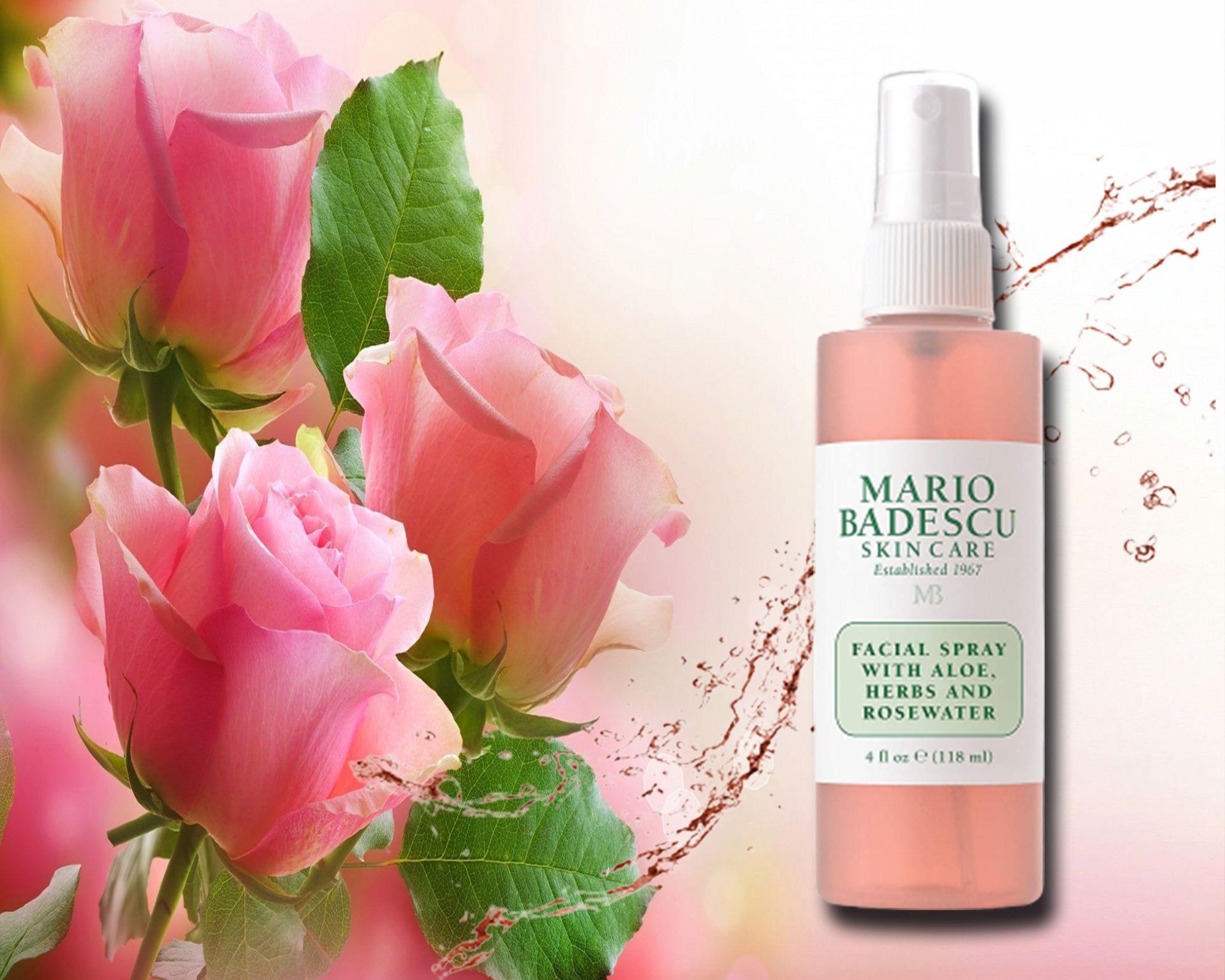 Image Source: Google.com
A refreshing, hydrating mist for all skin types. Rosewater and herbal extracts refresh and hydrate the skin while relieving dry, tight skin. To hydrate your skin or set makeup, mist over your moisturiser. Even dry hair can be moisturised with it as a light mist.
Good Molecules Niacinamide Brightening Toner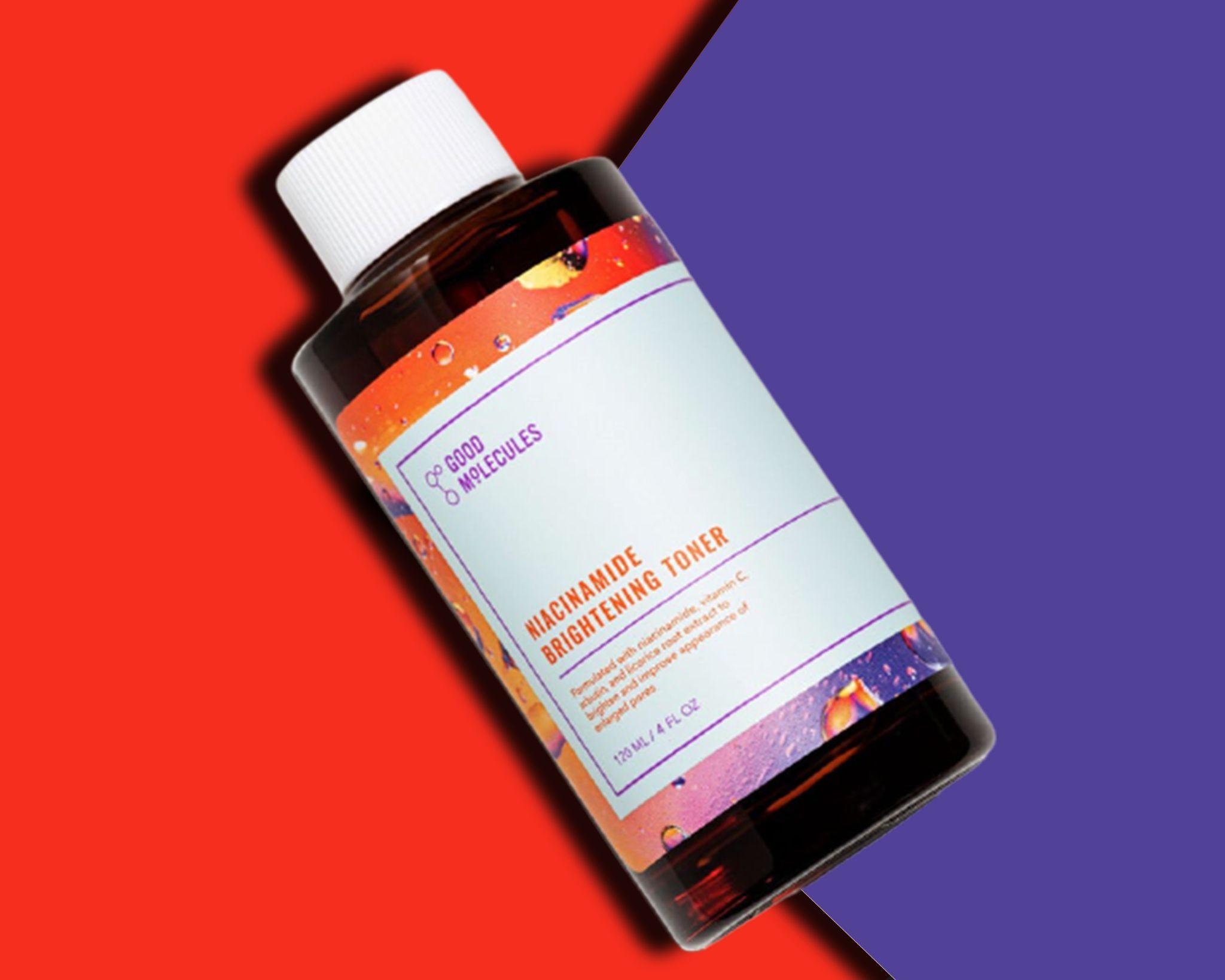 Image Source: Google.com
Toner from Good Molecules helps to promote smooth, even skin and minimize the appearance of pores. The Niacinamide Brightening Toner is designed with a soothing blend of brightening ingredients to eliminate dullness, uneven skin tone, and enlarged pores.
You can use Good Molecules' Niacinamide Brightening Toner to remove makeup, minimize pores, or lighten acne scars and hyperpigmentation. Toner with licorice root extract, arbutin, vitamin C, and niacinamide that will make your skin feel and look better.
Kate Somerville EradiKate Daily Foaming Cleanser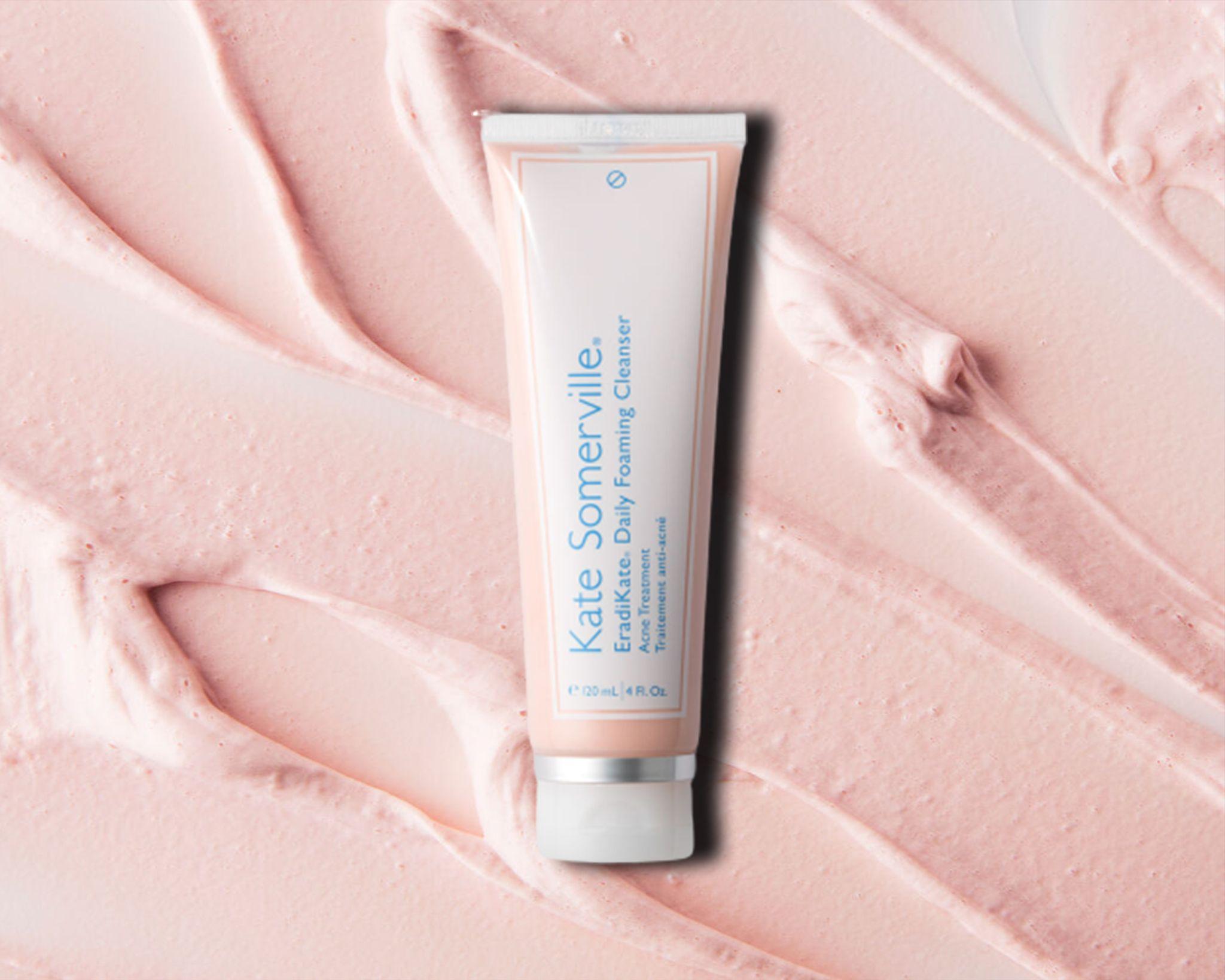 Image Source: Google.com
A cleanser formulated to not only clear acne-prone skin but also prevent blemishes, unclog pores, balance oily skin, and minimize pores. Use regularly to see visible results. Sulfur 3% is a medicated daily acne wash that delivers clinical strength cleansing without causing irritation.
It reduces acne blemishes and prevents future breakouts. Removes impurities from congested pores. Relieves acne-prone skin. Controls sebum production. Reduces the appearance of pores.
Peach & Lily Overnight Star Night Cream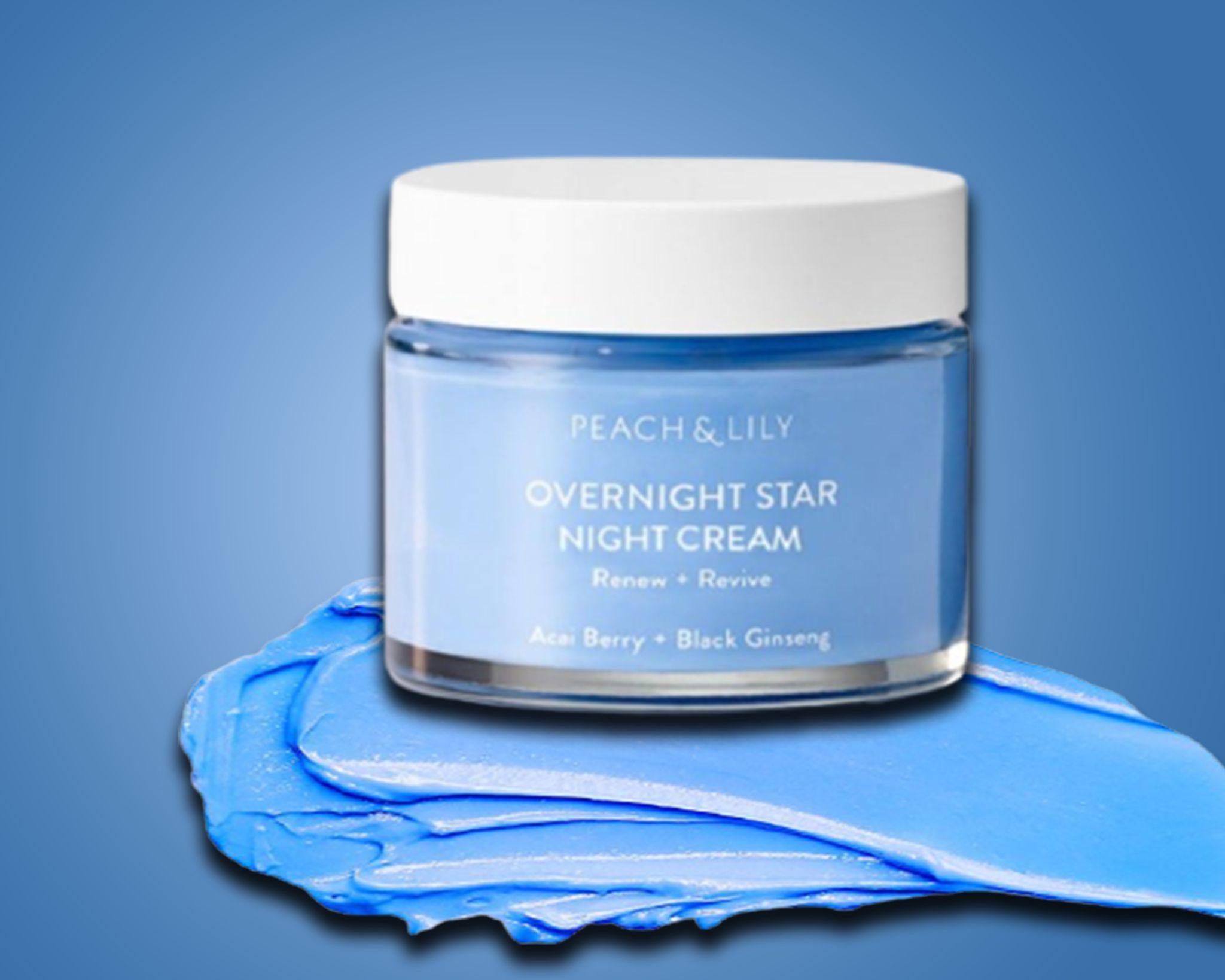 Image Source: Google.com
Apply the Overnight Star Night Cream before you go to bed, sleep well, and wake up with glowing skin. Incorporating antioxidant-rich ingredients like acai berry extract and black ginseng extract, a superior ingredient that can do everything for skin, Overnight Star takes advantage of the regenerative properties of sleep to deeply hydrate and nourish skin as you sleep. With clinically-proven ingredients, Overnight Star makes skin appear brighter and firmer, so you're ready for the day in your most radiant self.
By Rashmi Goel